THAT GREEN PANTS, REMEMBER?
Posted on February 11th 2013 by THEFASHIONGUITAR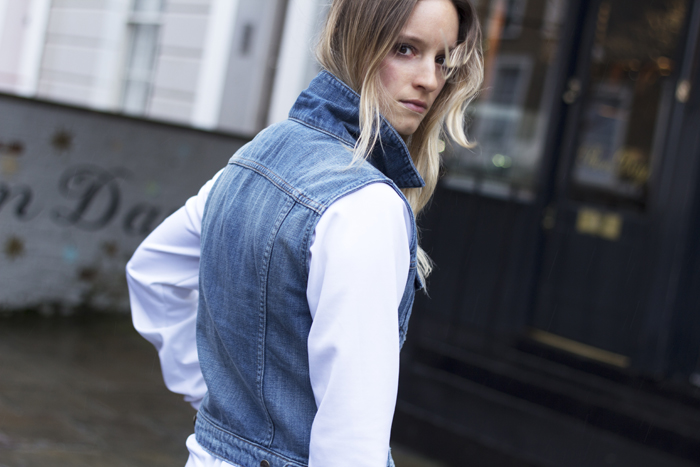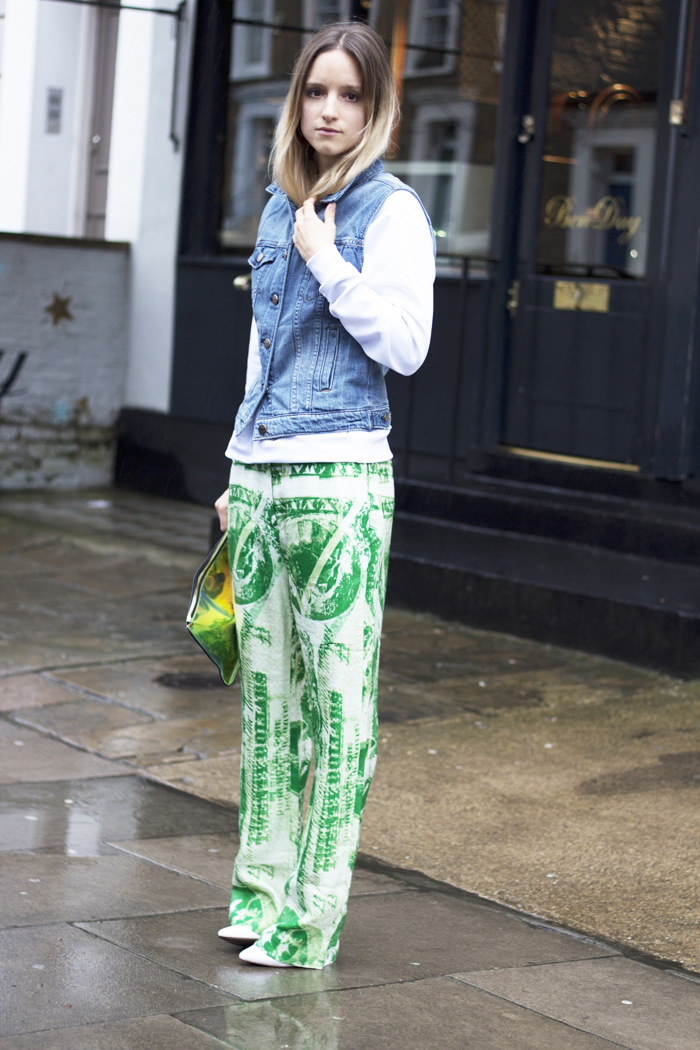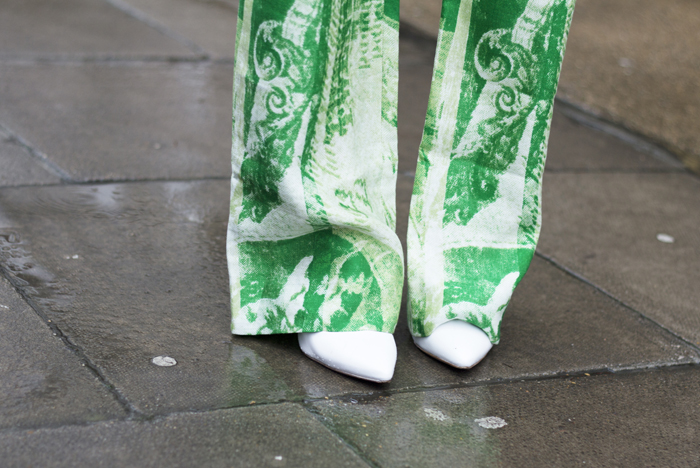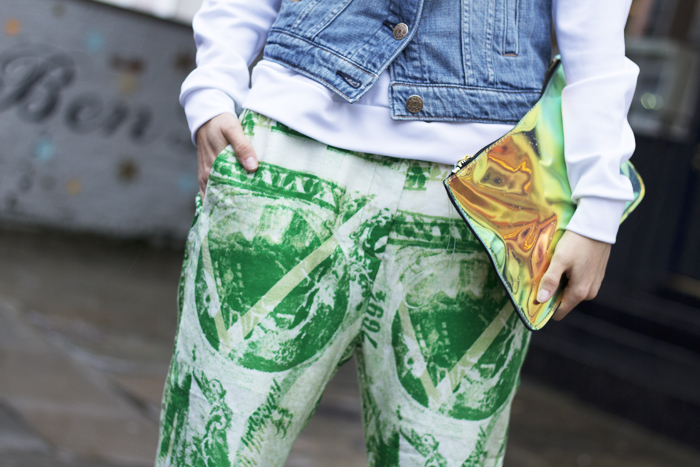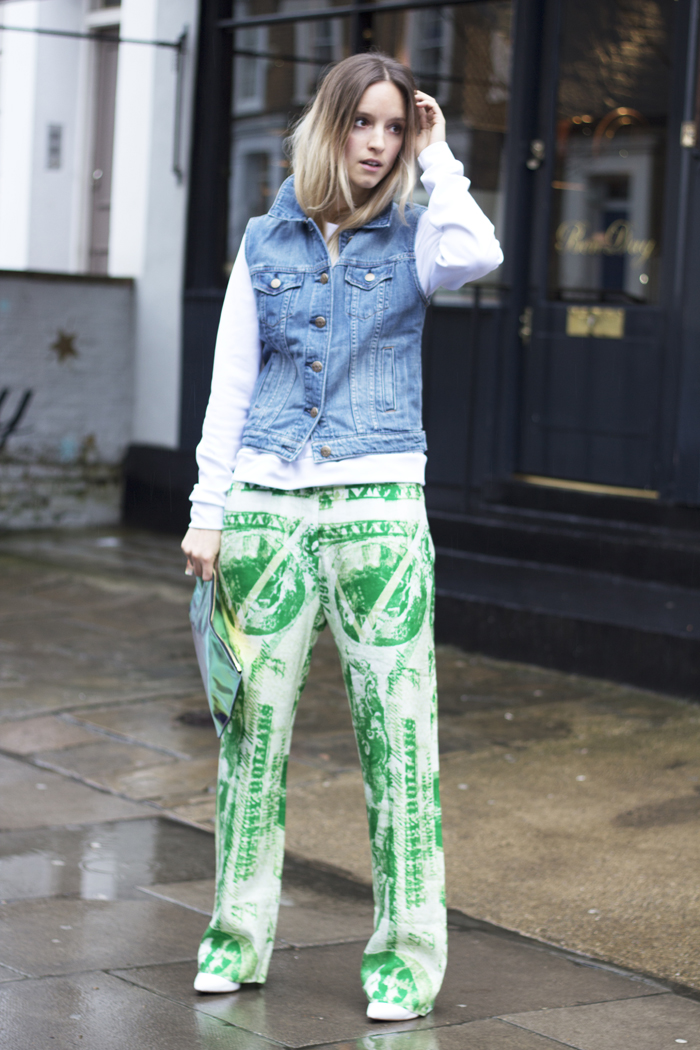 This pretty pair of trousers is quite a statement piece, and that makes it not always easy to style. However, going easy on other colors, and just stick with white and a little denim, makes this currency green pants looking perfectly easy going. The flowty material of the pants is not really desirable for this weather (it's snowing right now in London too), but one of my 'styling' secret is about to come out: I wear a thermo legging underneath it. Not so sexy, not at all I am aware of that, but how in the world am I going to survive fashion week doing otherwise. One needs to have some secret trics…
I am wearing the ACNE (also available here and here) Karma trousers with a Topshop scuba jumper, and J.Crew denim vest. The heels and clutch are H&M Trend. Hope you all have a good start of the week!
By the way, did you enter my latest giveaway yet? You can win a pair of Ray-Ban mirrored sunglasses! What are you waiting for, enter here!
YOUR THOUGHTS
Highlighted