RED BRICKS
Posted on January 31st 2013 by THEFASHIONGUITAR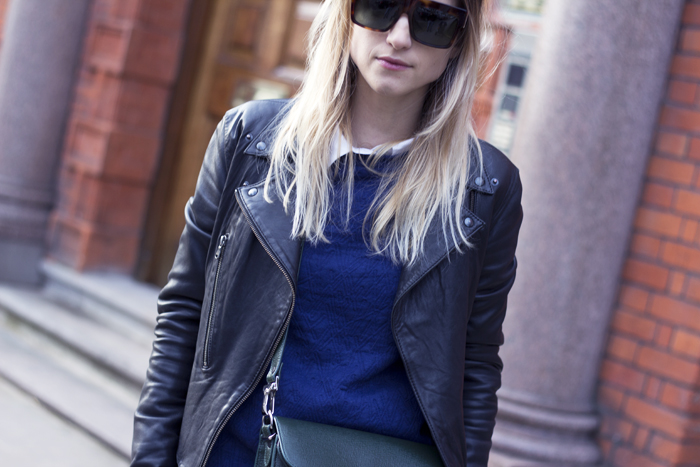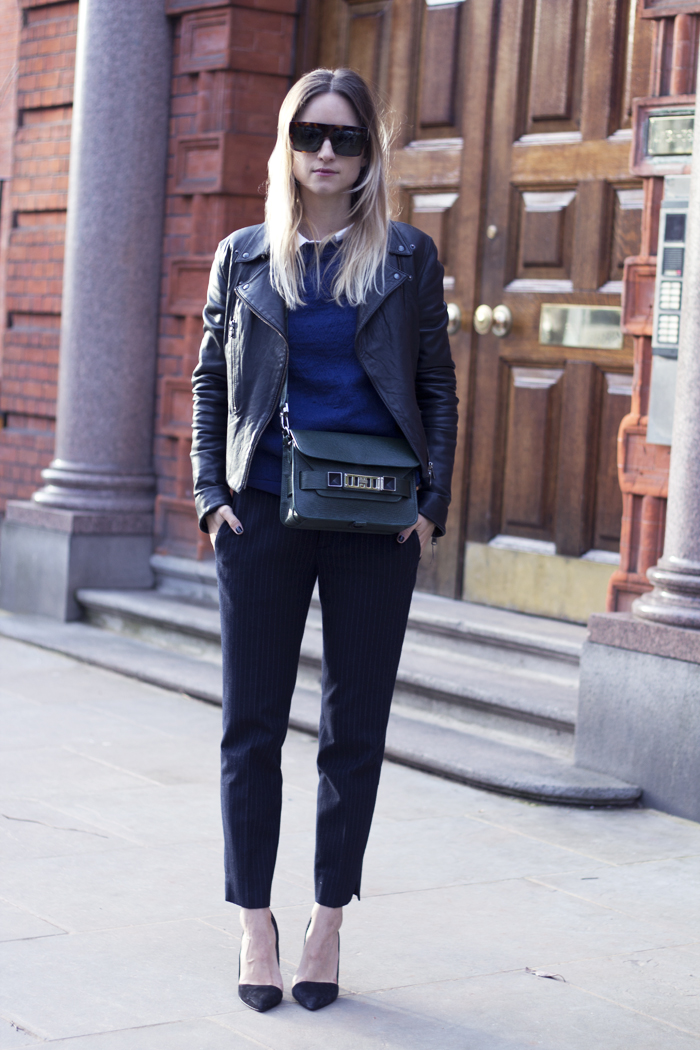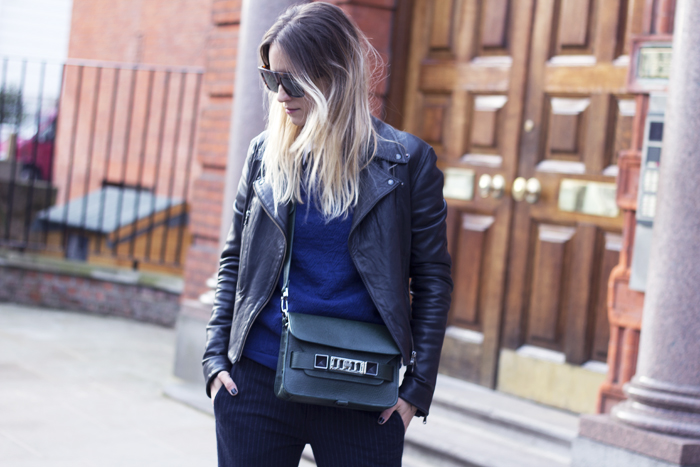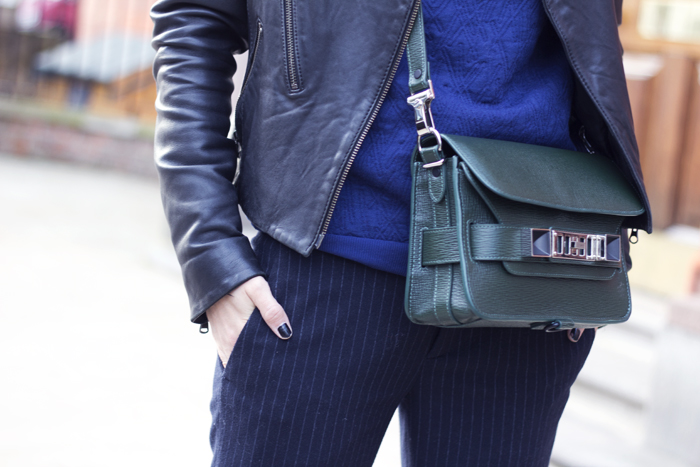 Today I am wearing navy and black, one of my favourite color combinations. Also perfect in combination with green. And that combination with green I want to elaborate on a little bit, cause over the last months I got so many comments from people saying that they find it amazing how easy my green bag goes with so many looks. Like they had never expected it. Funny, because in fact when I saw this bag, I knew straight away that this was my color. As well as I would have had with this bag in Navy (you might agree with me on that color), or in red. I would never have gone for this bag in black. Not that I don't like a PS11 in black, on the contrary, I would love to have it also in black. But when you have to make choices in terms of color with a designer bag, I would always (yes always) go for something other than black. I am sure most of you disagree, and you have all the right to do so. However, I find it boring to buy a bag in black, most of my clothes are already black, and everyone carries black bags. Not that you are boring if you buy/bought your designer bag in black. I mean, I understand the reasons behind that; it's easy, it goes with everything, it works so well with the silver hardware, etc. etc. So please don't get me wrong, it's not that I find there is anything wrong with black bags, or buying a bag in black. For me however, it's not a choice I would make. Why? Well I feel that when I spend so much money on a bag, it has to be special. Very special. And although a PS11 is already quite special on its own, one in navy, green, or burgundy is even more special! This is of course very personal, but the color is what I love most about my bag. Plus, since I have it, I haven't seen anybody with a green PS11 mini classic. It makes it even more worth the price I've paid.
One more time to make sure I don't offend anybody: The above is my personal opinion, and I don't judge anyone on his choices, nor the bags they carry!
I am wearing my green PS11 (other cool colors here, here, or here), with a pinstripe trousers from Zara (similar here), H&M Trend padded jumper (similar here), white shirt by ACNE (similar here), leather biker jacket by Pauw (similar here and here), Zara heels (similar here), and Celine sunglasses.
YOUR THOUGHTS
Highlighted