TIBI RESORT 13
Posted on November 22nd 2012 by THEFASHIONGUITAR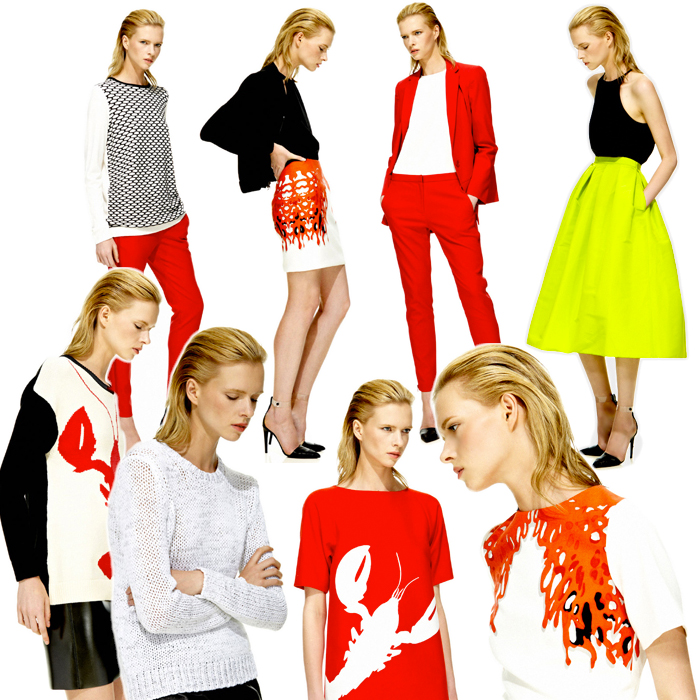 You can't go wrong with lobster!
Why haven't I seen more Tibi Resort 13 out there?! Seriously, this collection is so cool! I know the prices aren't, but this collection needs to get some more attention. Hence, here my favourite pieces. I am loving the lobster obviously, also for dinner by the way, and the overload of red. Sleek hair, hell yeah!
Shop Tibi here, here, and here.
YOUR THOUGHTS
Highlighted