BARE LEGS ARE OKAY!
Posted on November 4th 2012 by THEFASHIONGUITAR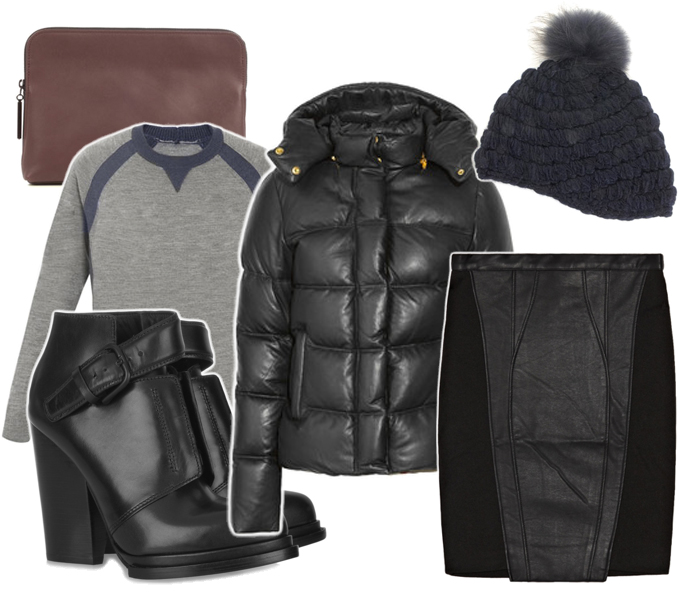 Here is how YOU can also wear bare legs in autumn!
Okay guys, I know it might be impossible to understand for some of you, but it is in fact okay to have bare legs in autumn! Please don't worry about me when I am not wearing tights, as long as the rest of my body is covered up, it is not cold at all. Of course, bear in mind, I only do this when it's a sunny cold day, not when it's raining obviously. So coverup all the other parts with the above items, and I promise you, you can also go out fashionable bared legged!
Quilted leather jacket and ankle boots by Alexander Wang, faux leather pencil skirt by Erik Hart, jumper by Maison Martin Margiela, a warm beanie by Diane Von Furstenburg, and clutch by 3.1 Philip Lim!
My secret? I cut off my tights, so that I am actually wearing them, but without you seeing it!
YOUR THOUGHTS
Highlighted