MEET MARIA FRANCESCA PEPE
Posted on October 23rd 2012 by THEFASHIONGUITAR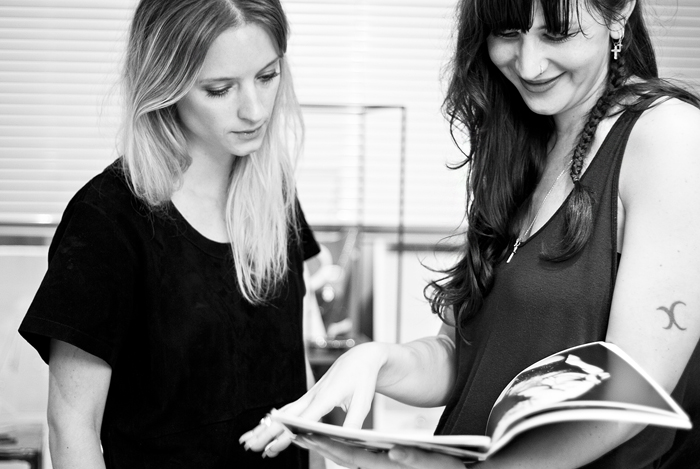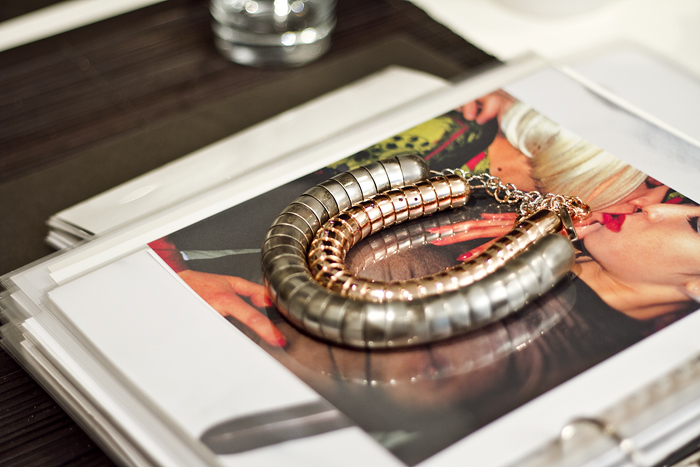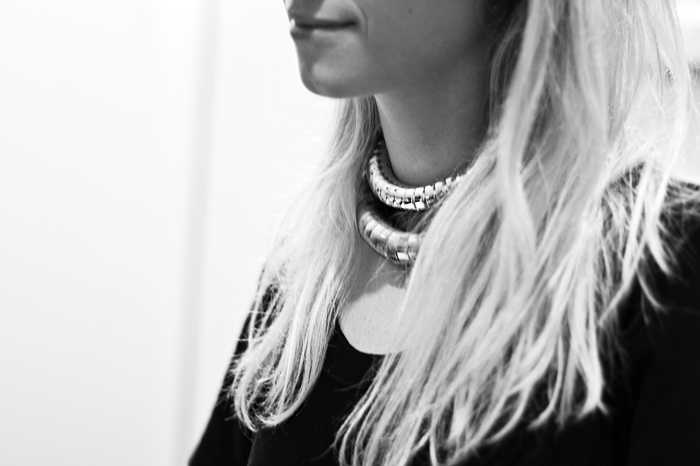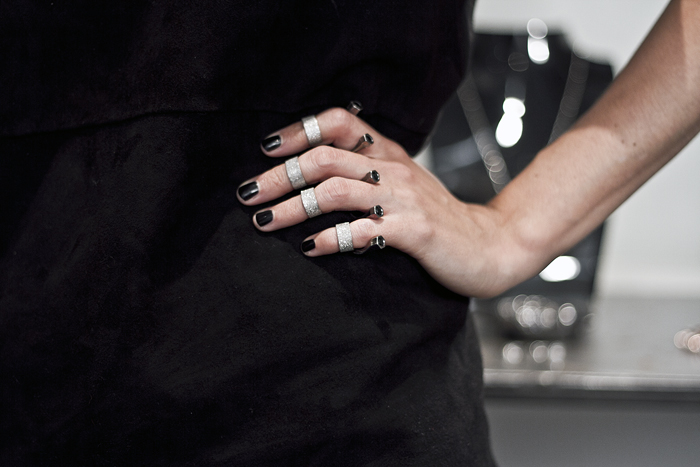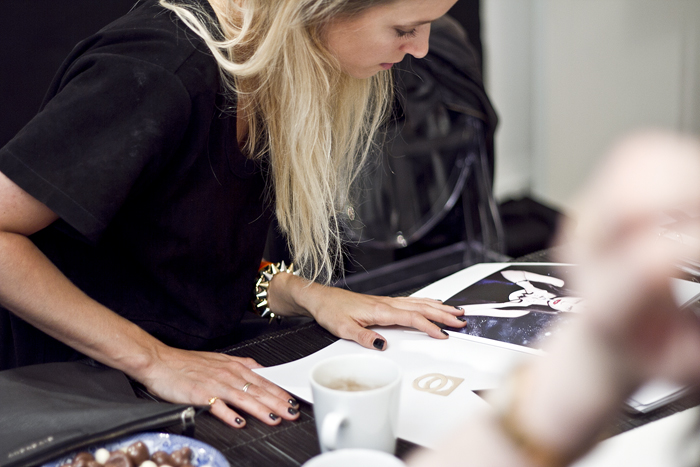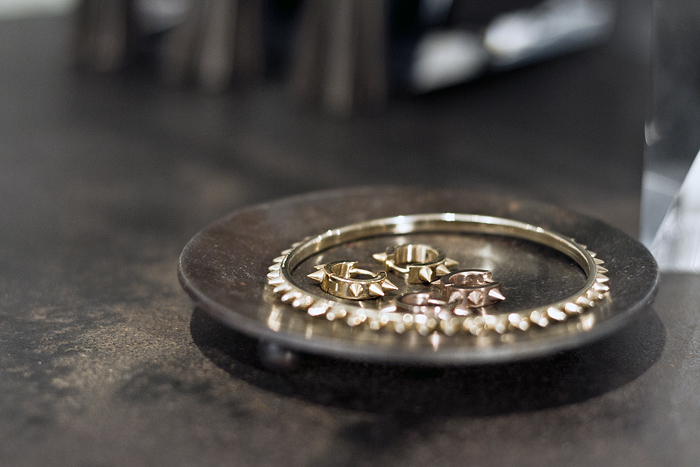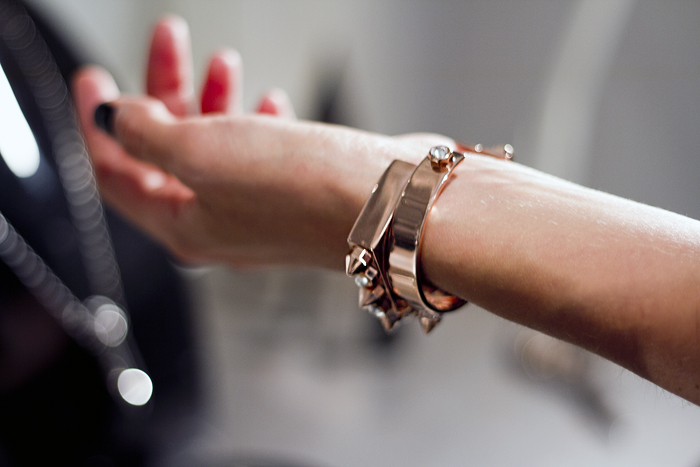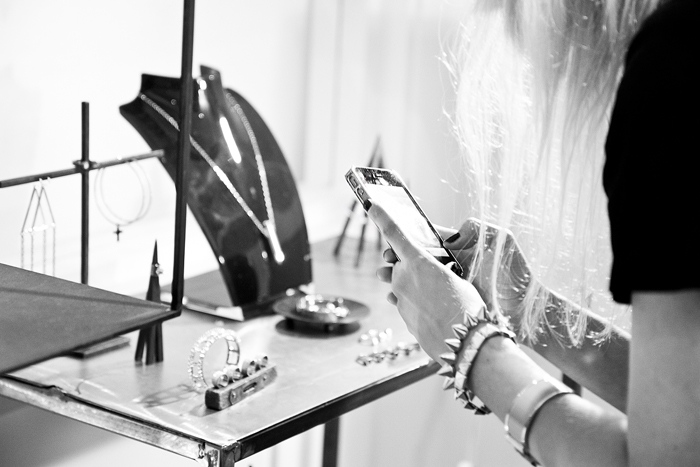 Photos by Lisa Galesloot
Last week I met with Maria, the woman behind the jewellery brand Maria Francesca Pepe, or MFP. I was already familiar with her work, as I fell deeply in love with her spike-designs from her AW12 collection. However, what I didn't know was that behind this exclusive, yet affordable, jewellery brand stands a young woman from Italy, who moved to London to follow her dream to design, and started from scratch her own jewellery brand. Very inspiring!
One of her achievements must have been the celebrity collaboration with Lady Gaga. I mean, when you are a young jewellery designer and Lady Gaga wears your pieces, you must have done something really good! Together with the creative team around Lady Gaga she created a bespoke body chain dress, and a head-piece consisting of a helmet with horns (which was used for the shoot with Financial Times). Not necessarily my piece-of-cake, but it looked super cool!
In her designing she stays honest to herself, Maria says. Her collections always include statement pieces as well as those which appeal to a larger target audience. You will find lots of crosses in her designs too, however, these don't necessarily have a religious meaning from her point of view. "It's more like a symbol of strength, power, and geometrically" Maria explains, "it's an interesting shape".
In the new SS13 collection – Elemental – you will find a combination of Bauhaus, Geometry, Hardware, Mechanics, and Futuristic vintage. I find it very 70s, studio 54, which has a super appealing factor to me. What I also really love is her use of blue lapis stone in this collection. I had never heard of it before (I am not really familiar with stones), but when seeing it in her collection, I kind of understood why this stone, with its almost galaxy print, worked so well in her new collection.
If you are not yet familiar with Maria Francesca Pepe's collections, makes sure you go here to check it out. For more behind the scenes photos, please visit my Facebook page.
This post is made in collaboration with My-Wardrobe.com 
YOUR THOUGHTS