VIKTOR & ROLF ART BAG
Posted on December 24th 2011 by THEFASHIONGUITAR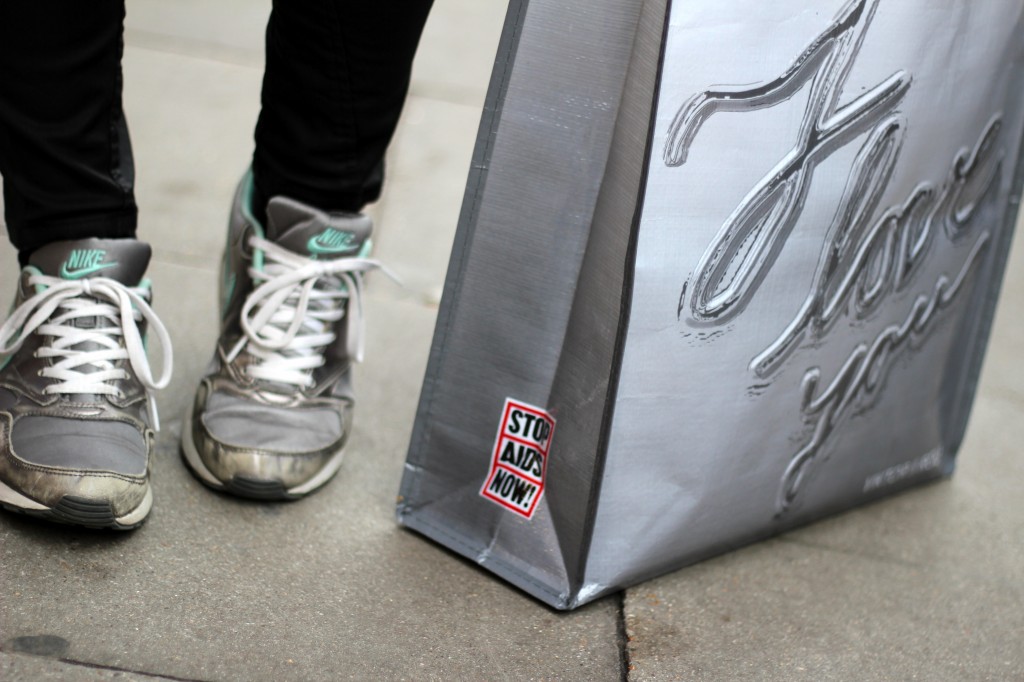 "Buy an Art Bag, for only 5 Euros, and you save one life". Without a second thought, this slogan from Stop Aids Now! easily convinced me a few years ago to buy the black Viktor & Rolf shopper, because it seemed the least I could do in supporting the Stop Aids Now! projects.
The shopper served me well, not only when doing groceries, but also during the many moves I made over the past years. Today however the bag is almost completely fallen apart, which was the reason I decided to not bring it with me to London this time. But a few weeks ago, on WORLD AIDS DAY, a new series of Art Bags was launched, and I got myself a new one!
Just now my boyfriend and I went out for the last Christmas groceries, and I thought it would be a great idea, in the spirit of Christmas, to do the giveaway I had in waiting for a while now: Giving you an Art Bag! By participating in this giveaway, you can support the Stop Aids Now projects (or you go HERE and buy one yourself), because if you leave a comment below, you make chance to win one of the Art Bags I can give away in collaboration with Stop Aids Now! What are you waiting for?
This giveaway is now closed! The winner is announced on my Facebook page
Navy coat: Zara
Turtle neck top: H&M Trend
Waxed trousers: Zara
Scarf: Pauw
Sneakers: Nike
Viktor & Rolf Art Bag: Stop Aids Now!
YOUR THOUGHTS
Highlighted