Posted on June 24th 2012 by THEFASHIONGUITAR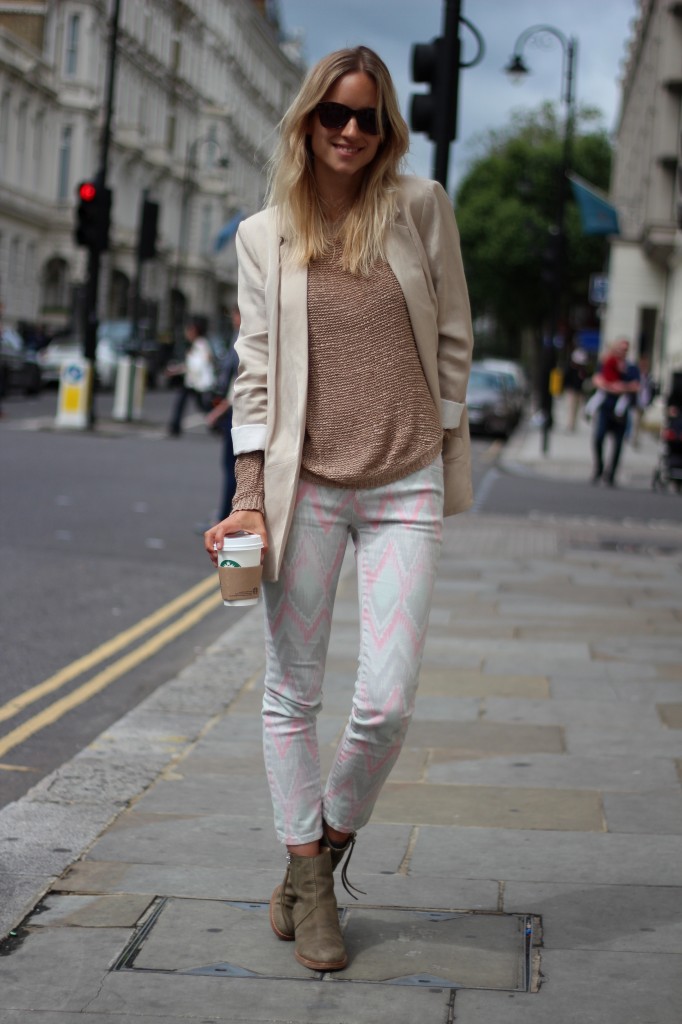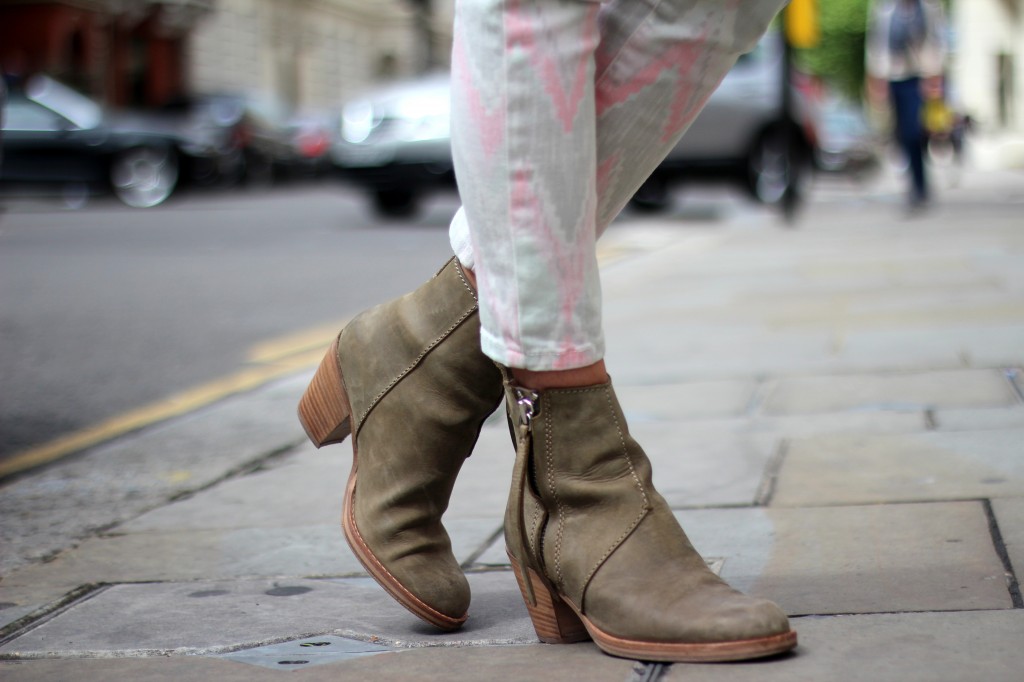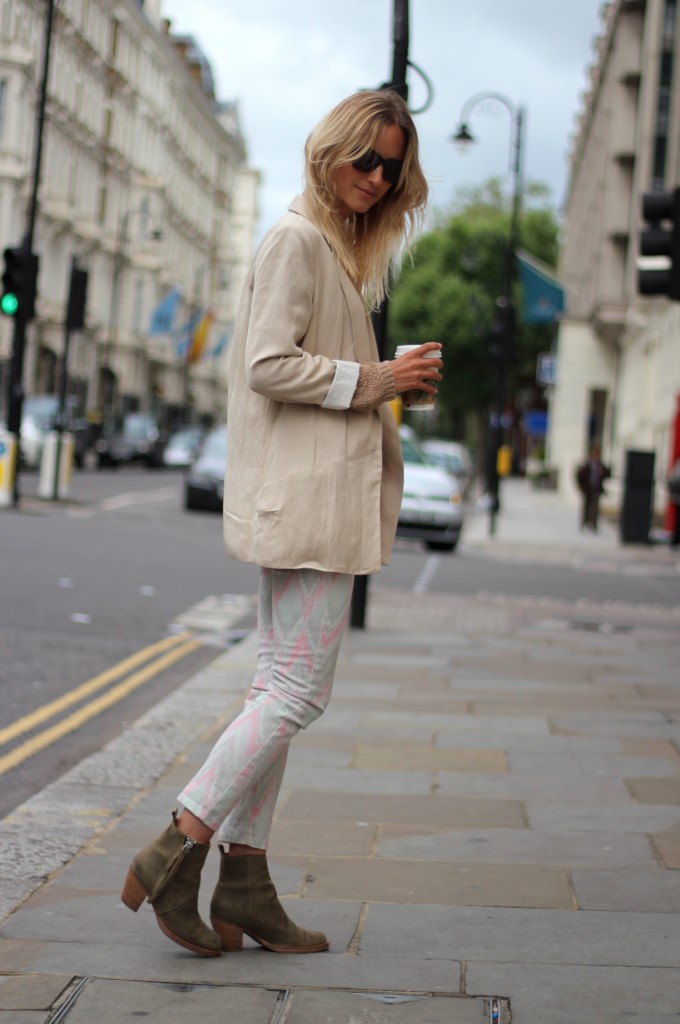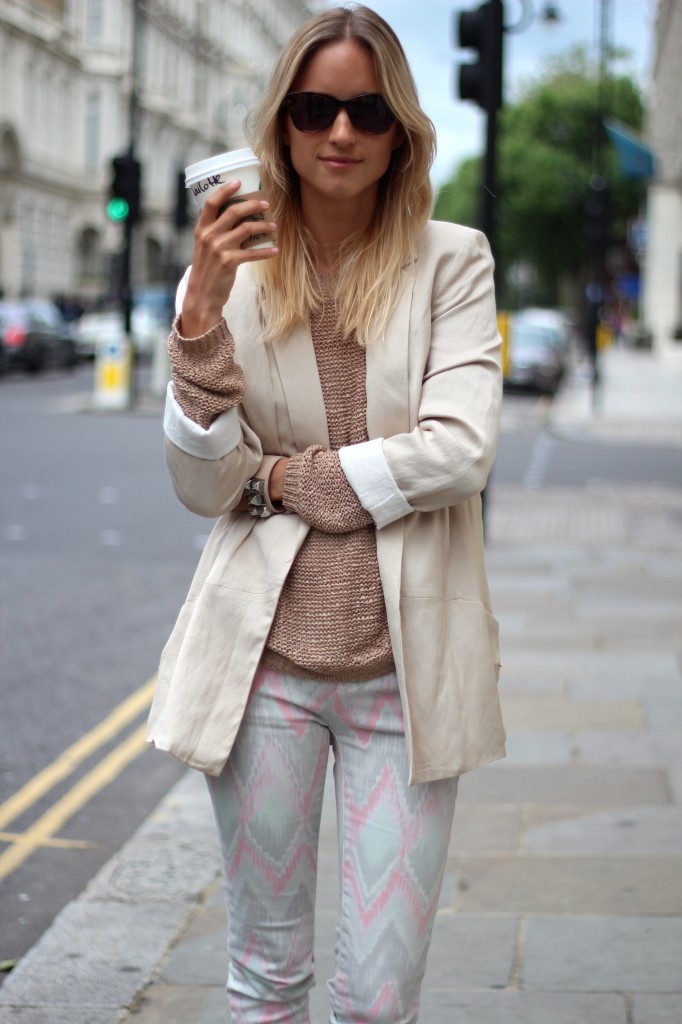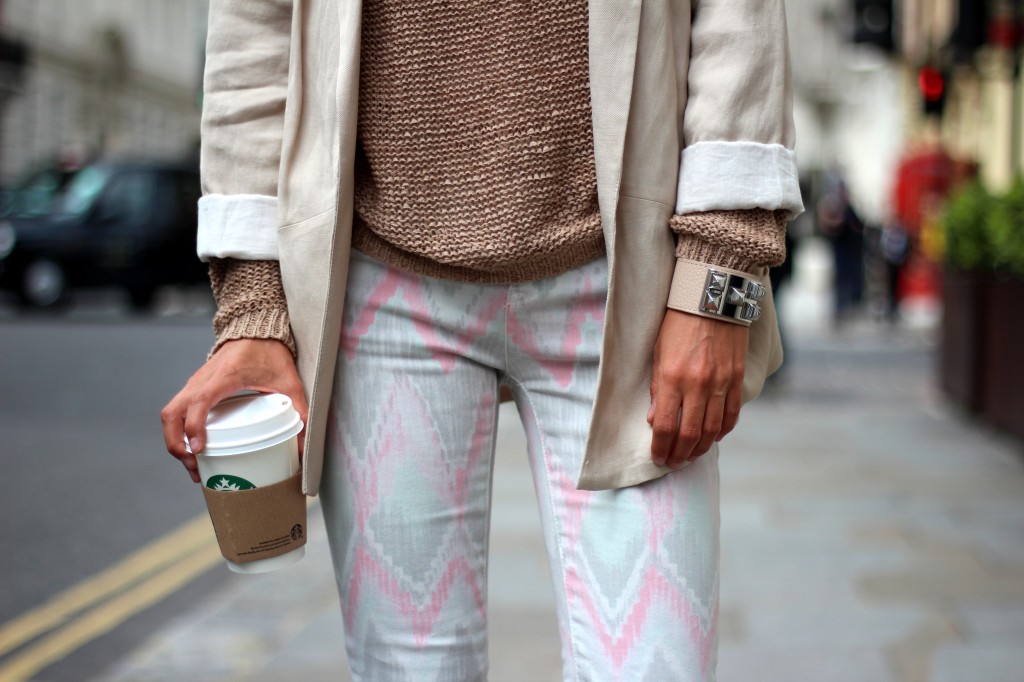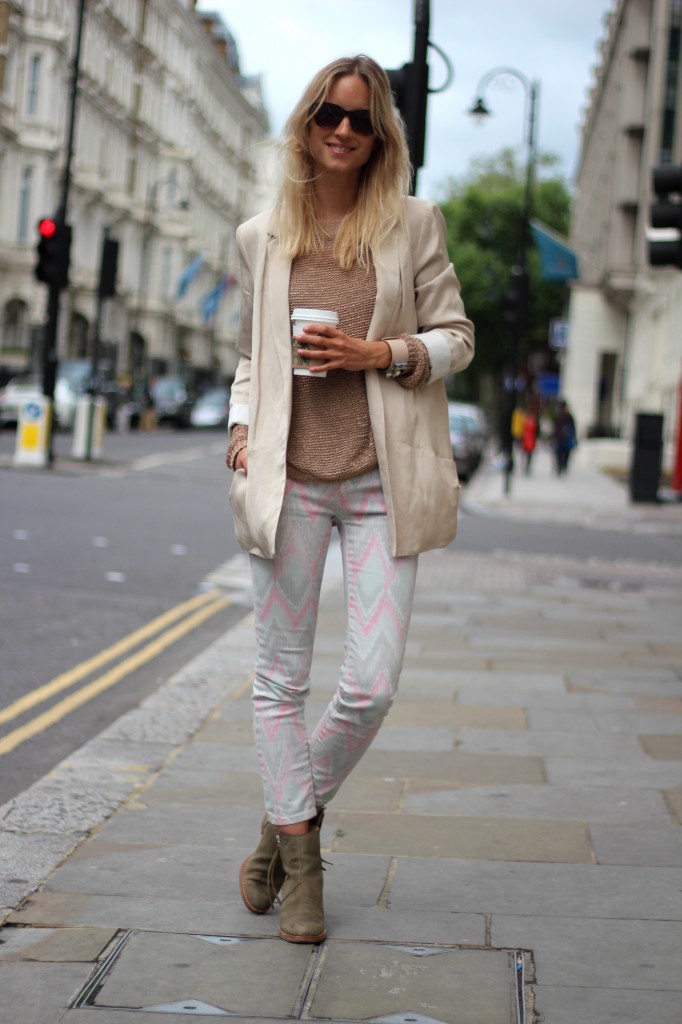 YAY I found this great washed aztec print trousers at Topshop the other day, and I am VERY happy with it. Don't know exactly why; it's nothing really special… or maybe it is the combination of color/print/length. Anyway, I like this length big time, because jeans are always too long for me (I'm a tiny one) and when wearing ankle boots it can look a bit too-much-fabric-around-the-ankles if you know what I mean. Moreover, yes I am going to say it again (Marant-addict as I've become), with the open-knitted sweater it gives me that Isabel M. feeling, and I LOVE IT.
Although it feels a bit weird to walk around in these light colors while it looks like it's autumn outside, I believe we should not give in to this bad weather and try to keep it a bit summerish. No?
Jeans: Topshop
Open-knitted sweater: H&M, similar here
Jacket: Zara
Ankle boots: Acne
Bracelet: Poshlocket
Sunglasses: J.Crew

Hey by the way, I'M SELLING stuff here, you might like some?!