THE DREAM COLLECTION OF THIS SEASON: ERDEM X H&M
Posted on November 2nd 2017 by THEFASHIONGUITAR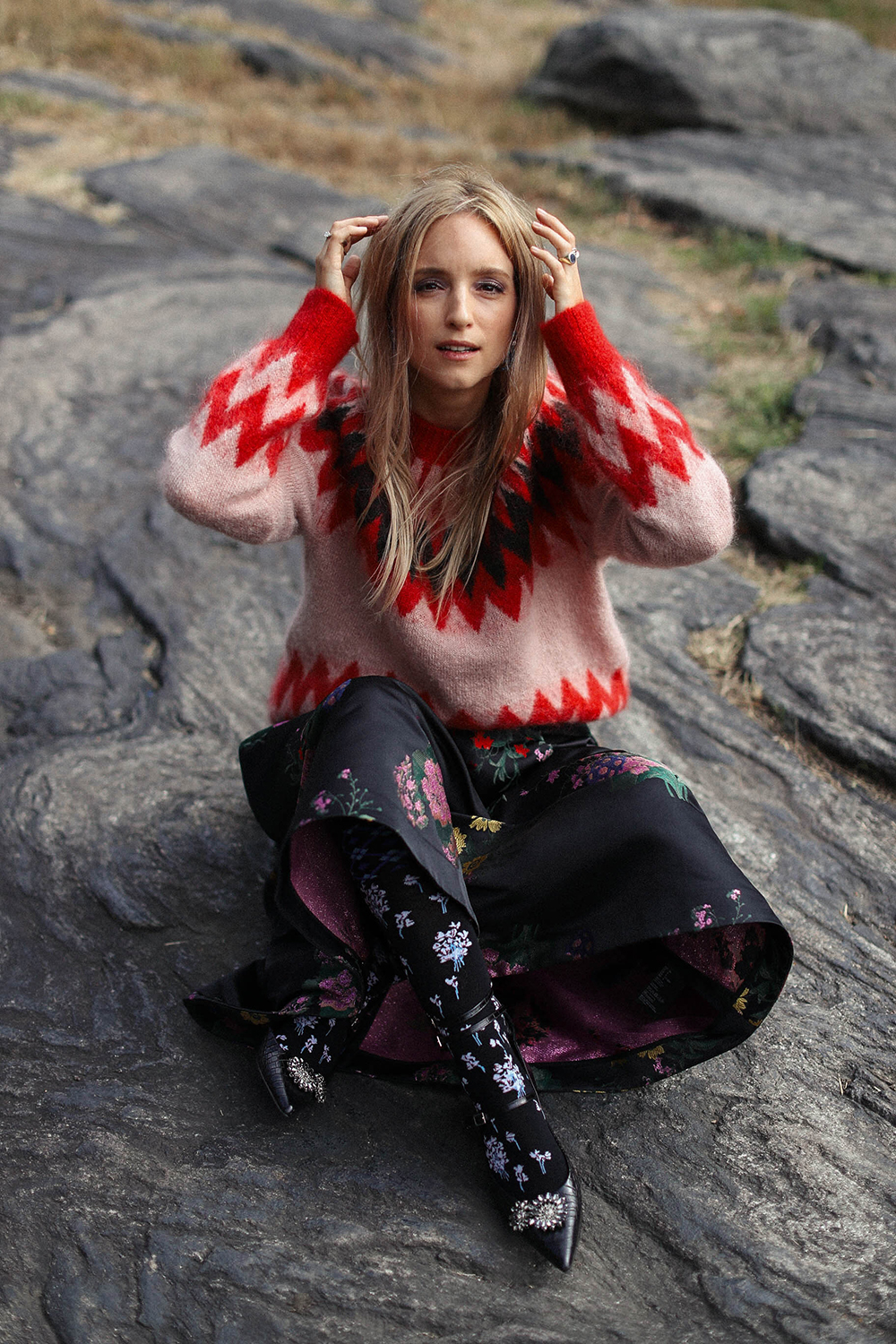 While I'm struggling to decide which bikini to wear today, the weather in New York is everything but warm. Humid mornings made way for those perfect crisp Fall ones – which are my favorite by the way – and with that, my wardrobe is slowly transitioning in preparation for Winter. I think Fall in New York is my favorite time of year when it comes to the way I dress; it's still pleasant enough to go out without a coat – as long as you wear a good knit – yet, a good game of layering has to be in place to not catch a horrible cold along the way… And so I came to this look, which is part of my collaboration with the ERDEM x H&M collection (shop it all here), that is FINALLY launching today!
This is definitely my absolute favorite look of the ERDEM x H&M collection. The print and colors of the "nordic" inspired knit, the perfect volume of the skirt, and the statement earrings are combined my go-to look in the morning when I don't know what to wear. A kitten heel this small is still not something I'm 100% comfortable with, yet, somehow, for this look it's what binds it all together, and adds just the right amount of girlieness to it.
Obviously I wonder how you feel about this look, but more importantly, I would love to hear what you think about the ERDEM x H&M collection in general. Are you loving it as much as I do? Do you feel, too, that this is the best designer collaboration H&M did so far? And did you set a buying-strategy for getting the pieces that you want?
Shop the collection here!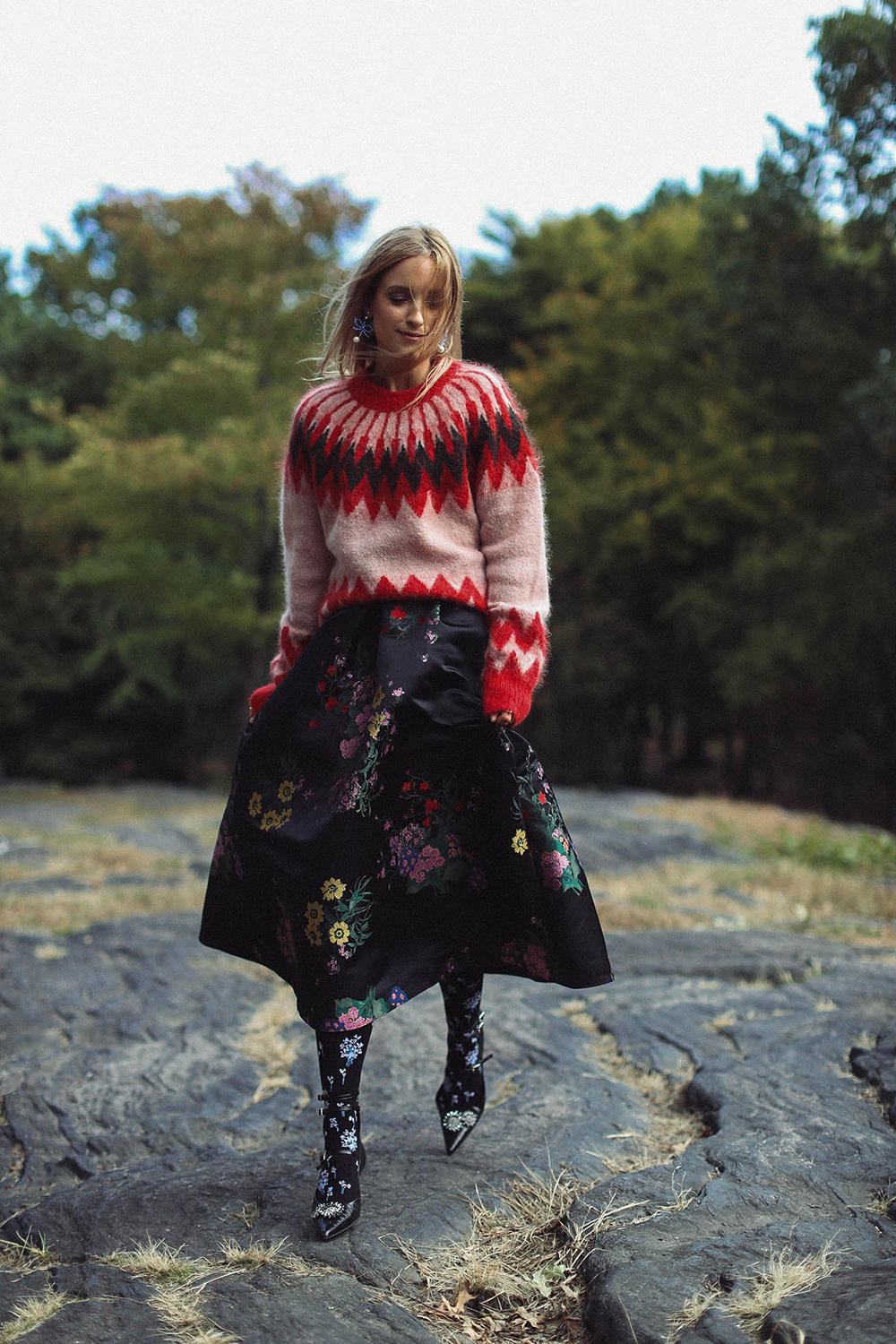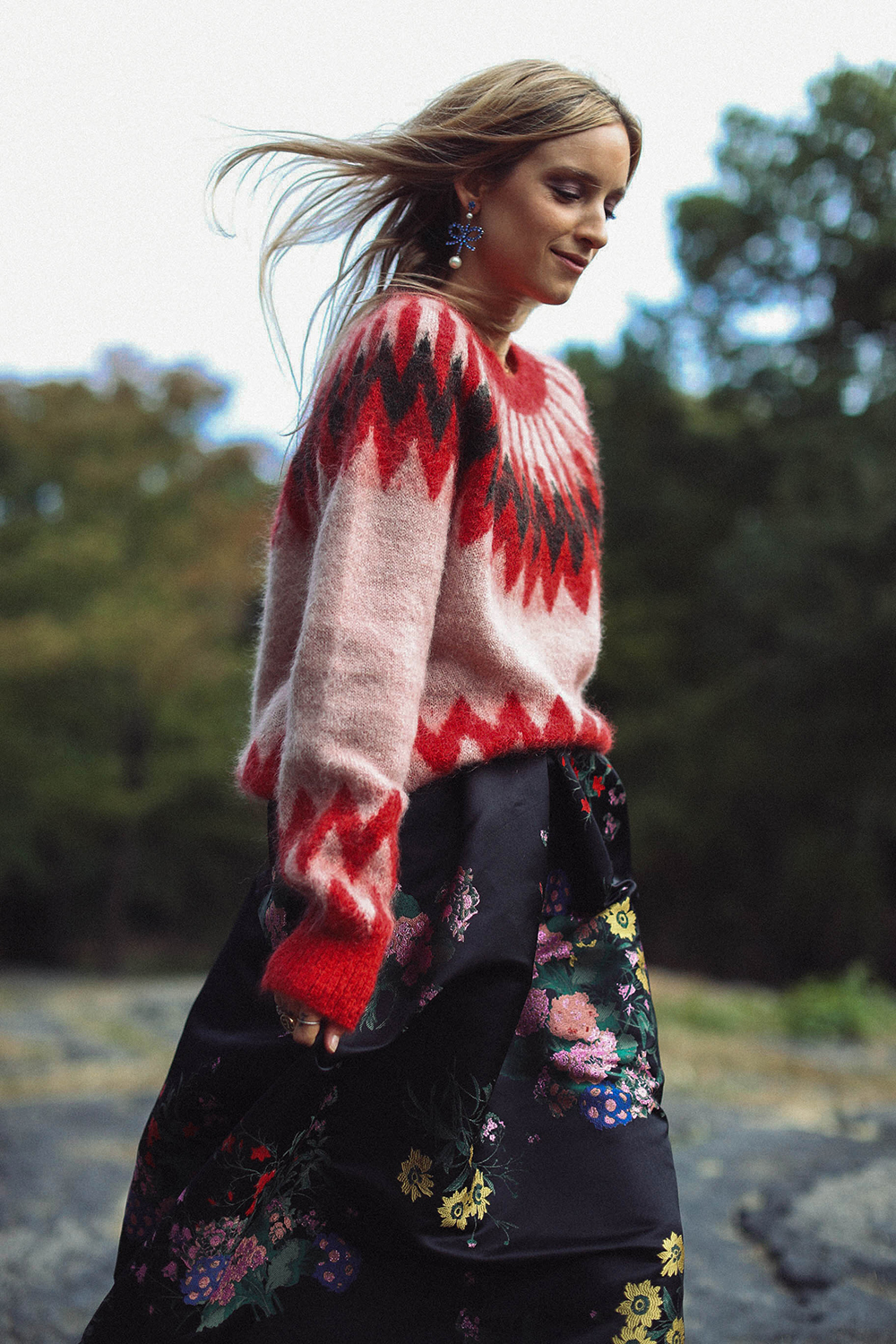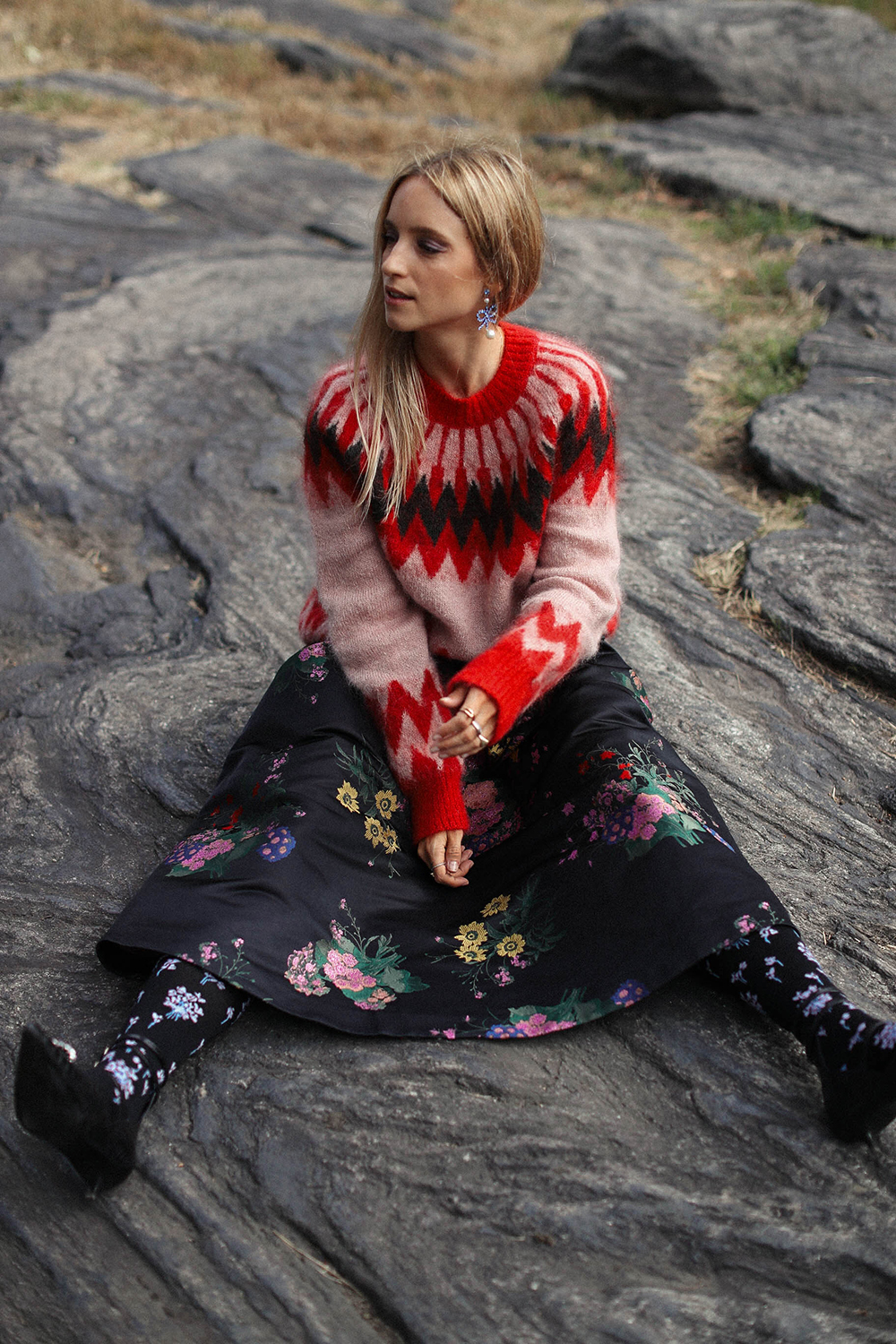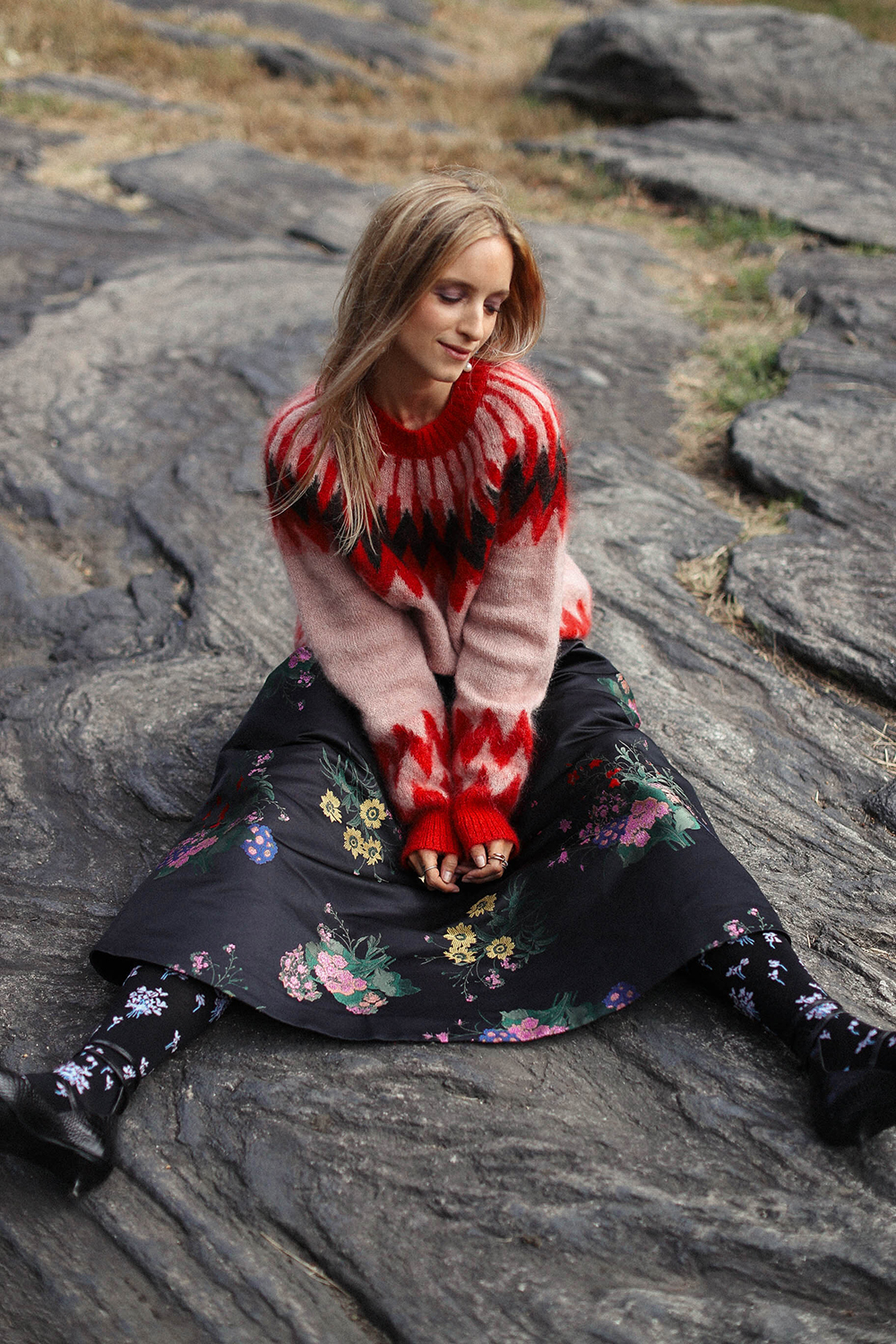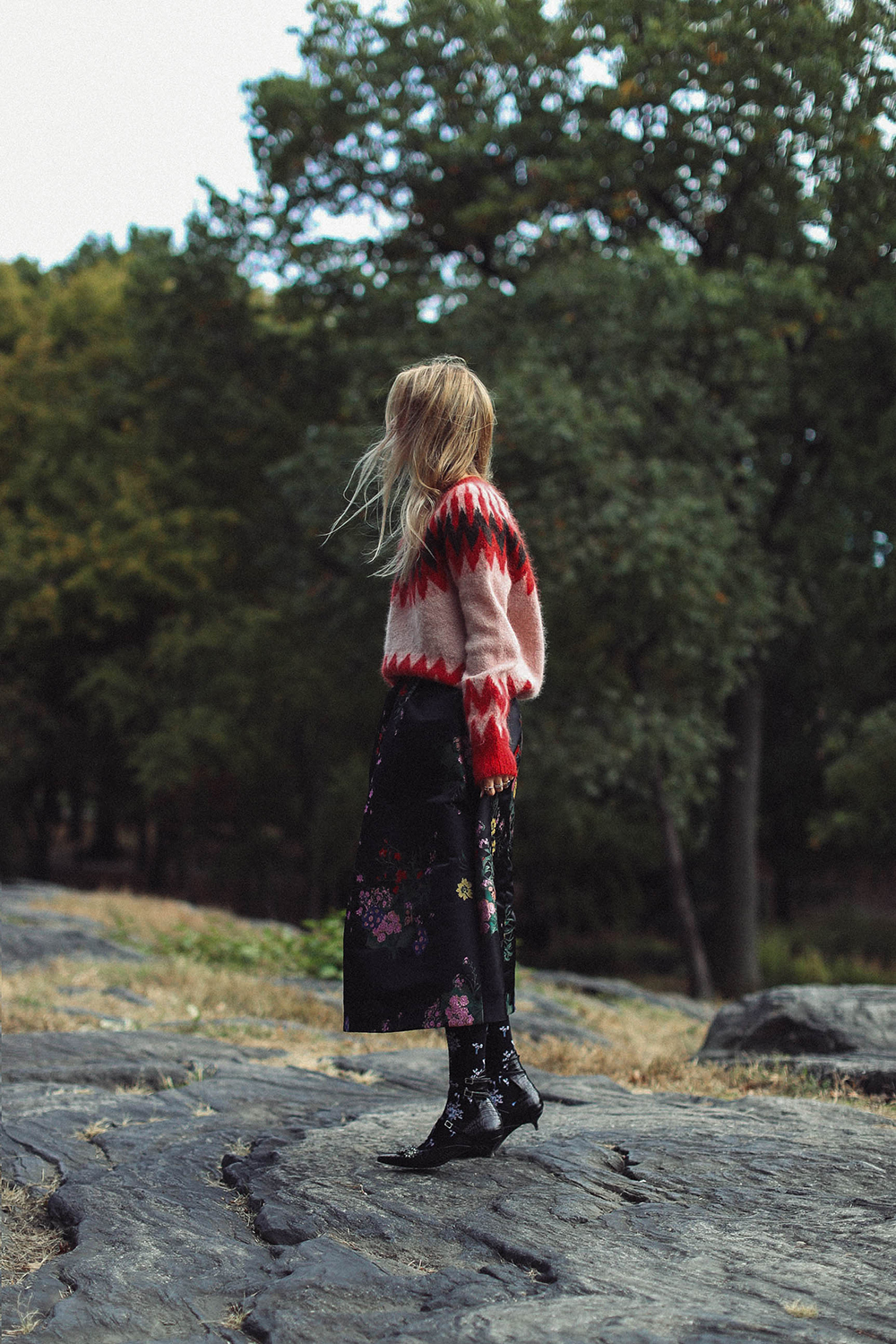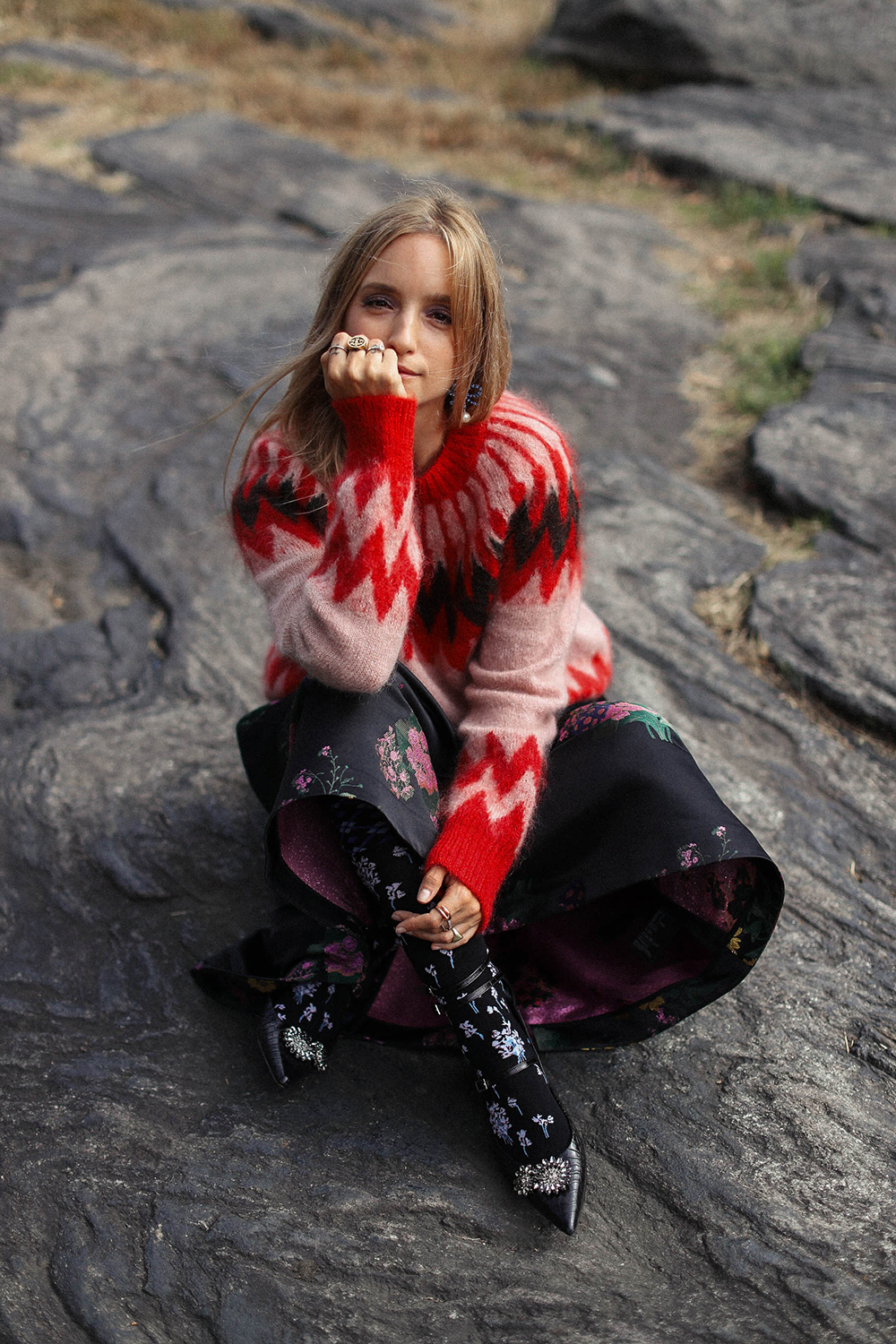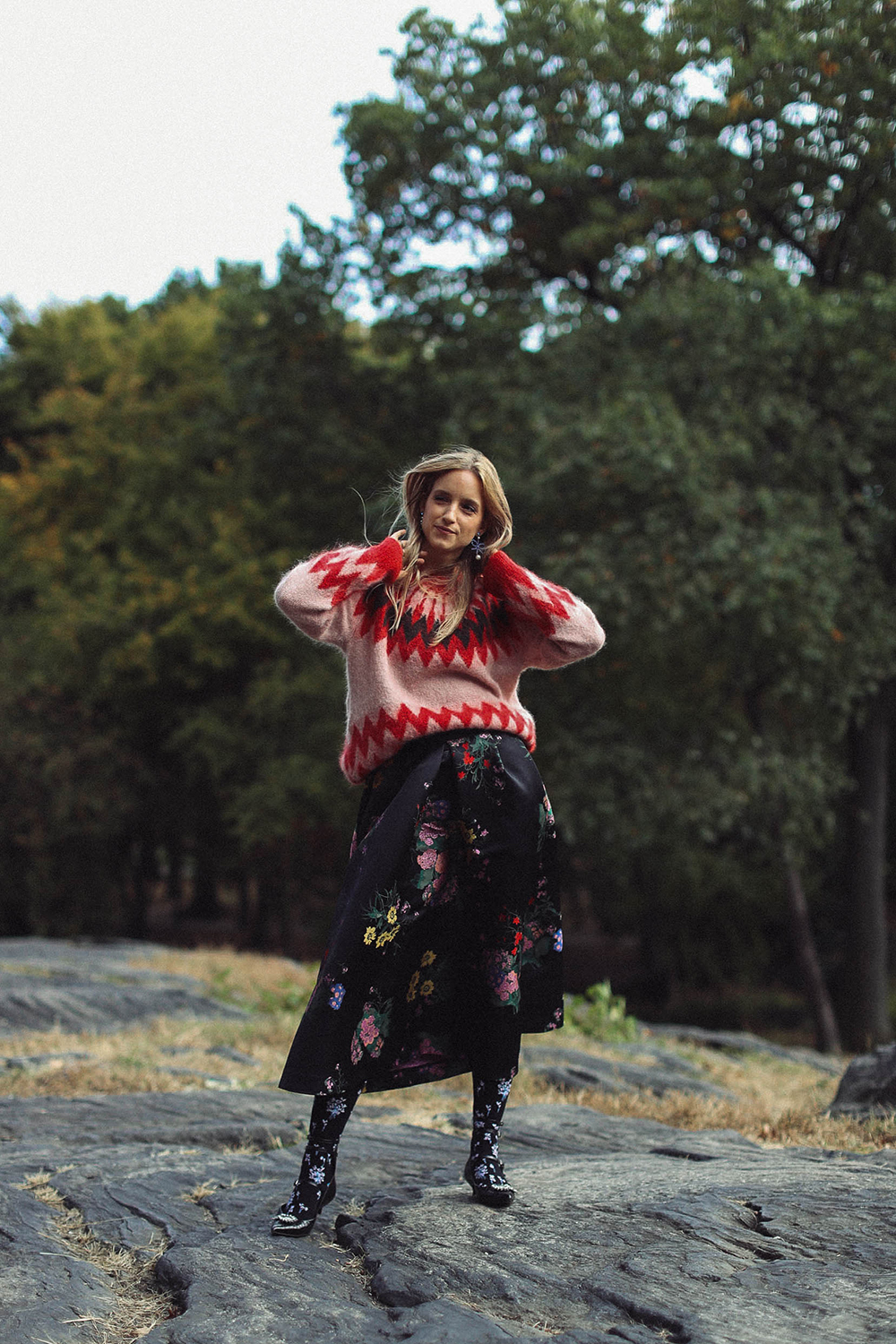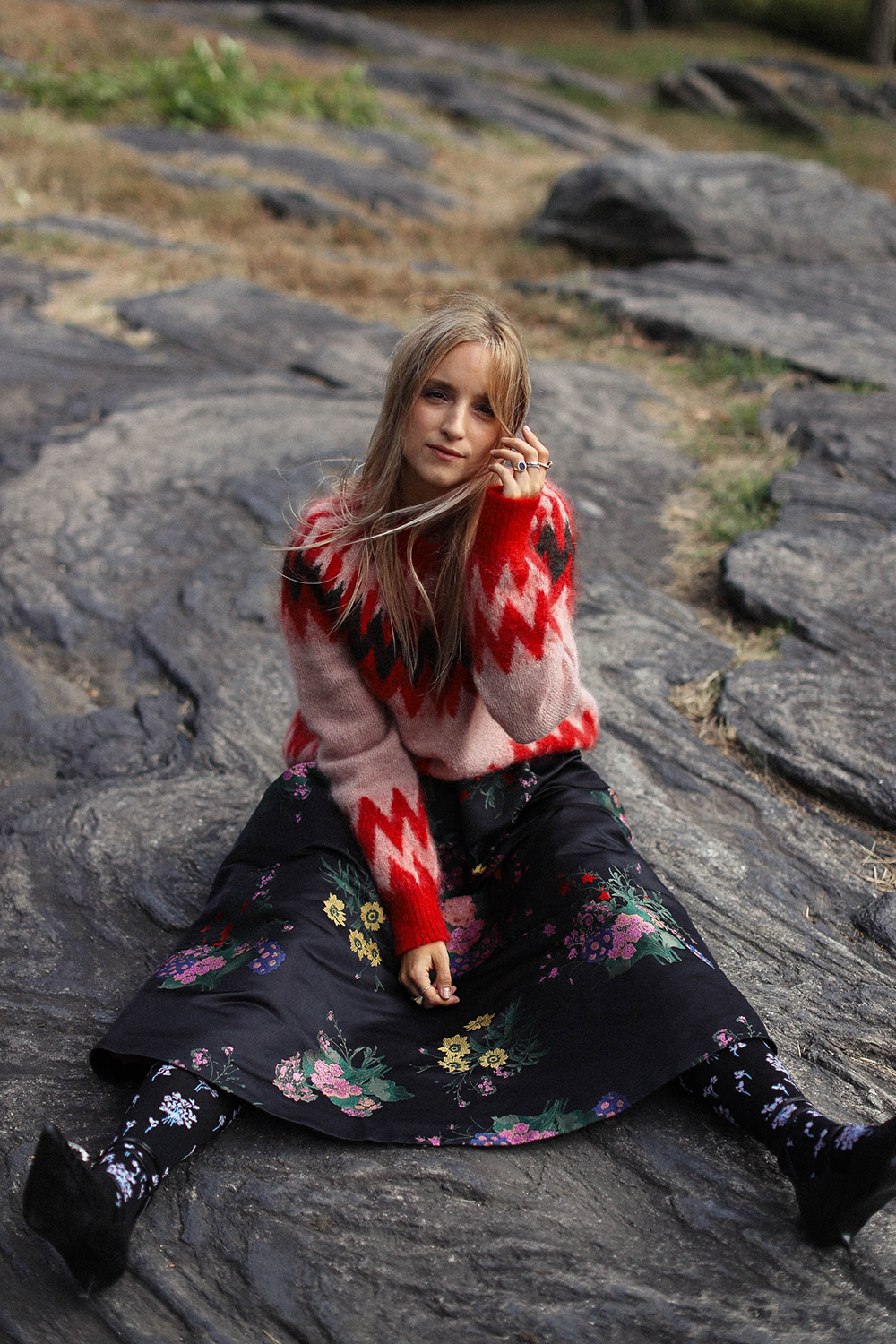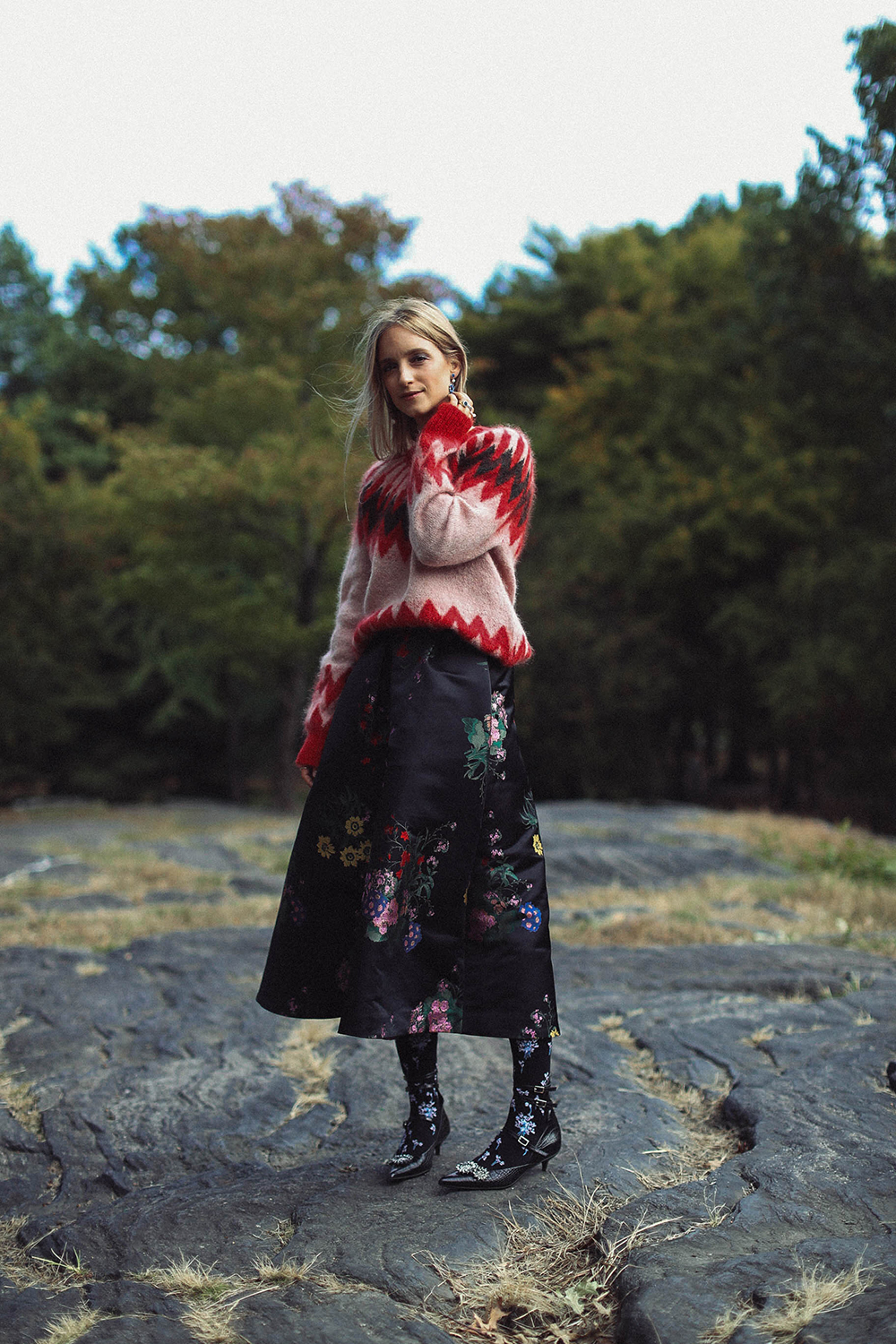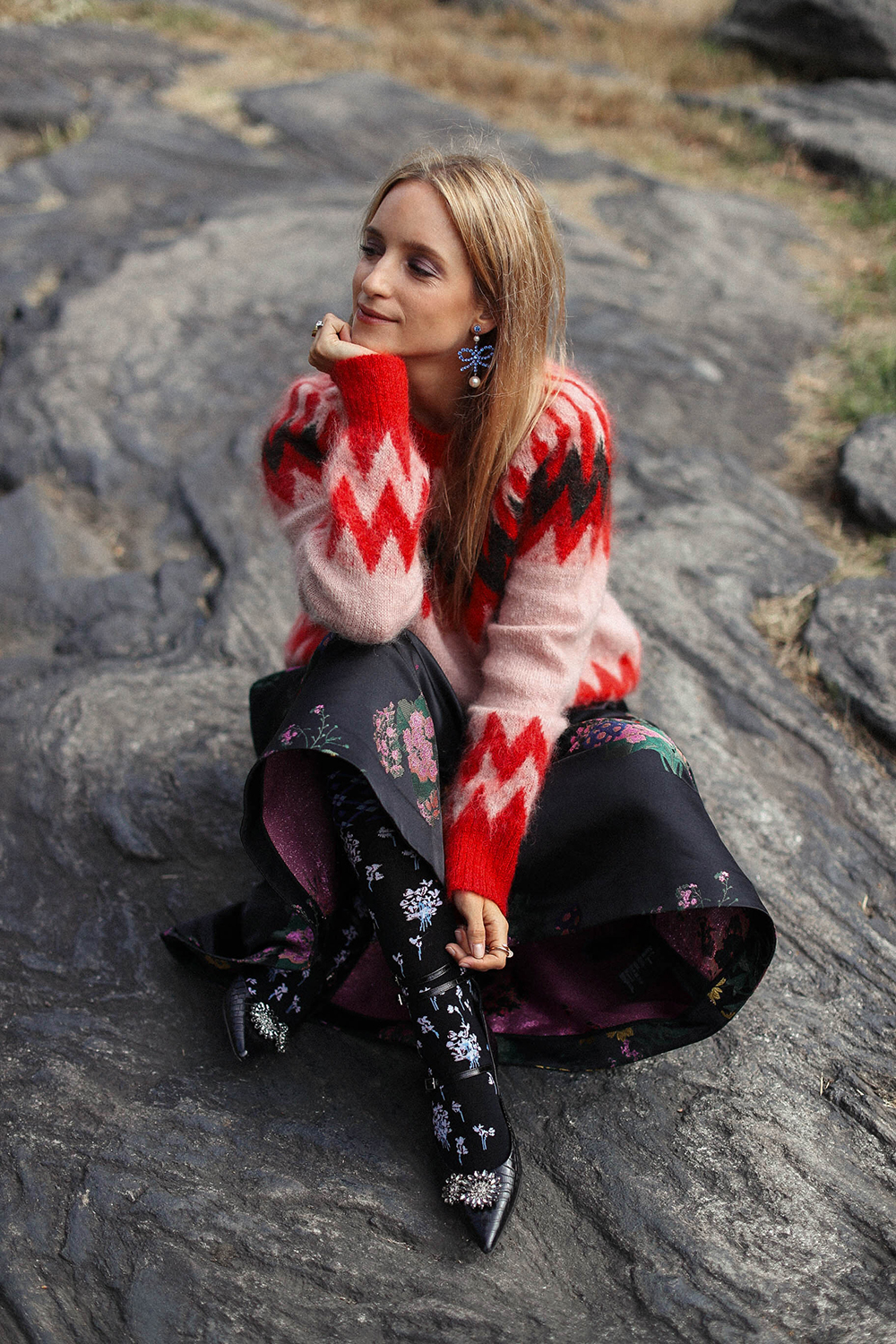 Photos by Jeff Thibodeau
YOUR THOUGHTS
Highlighted