DAY-TO-NIGHT IN SUMMER-WHITE
Posted on October 23rd 2017 by THEFASHIONGUITAR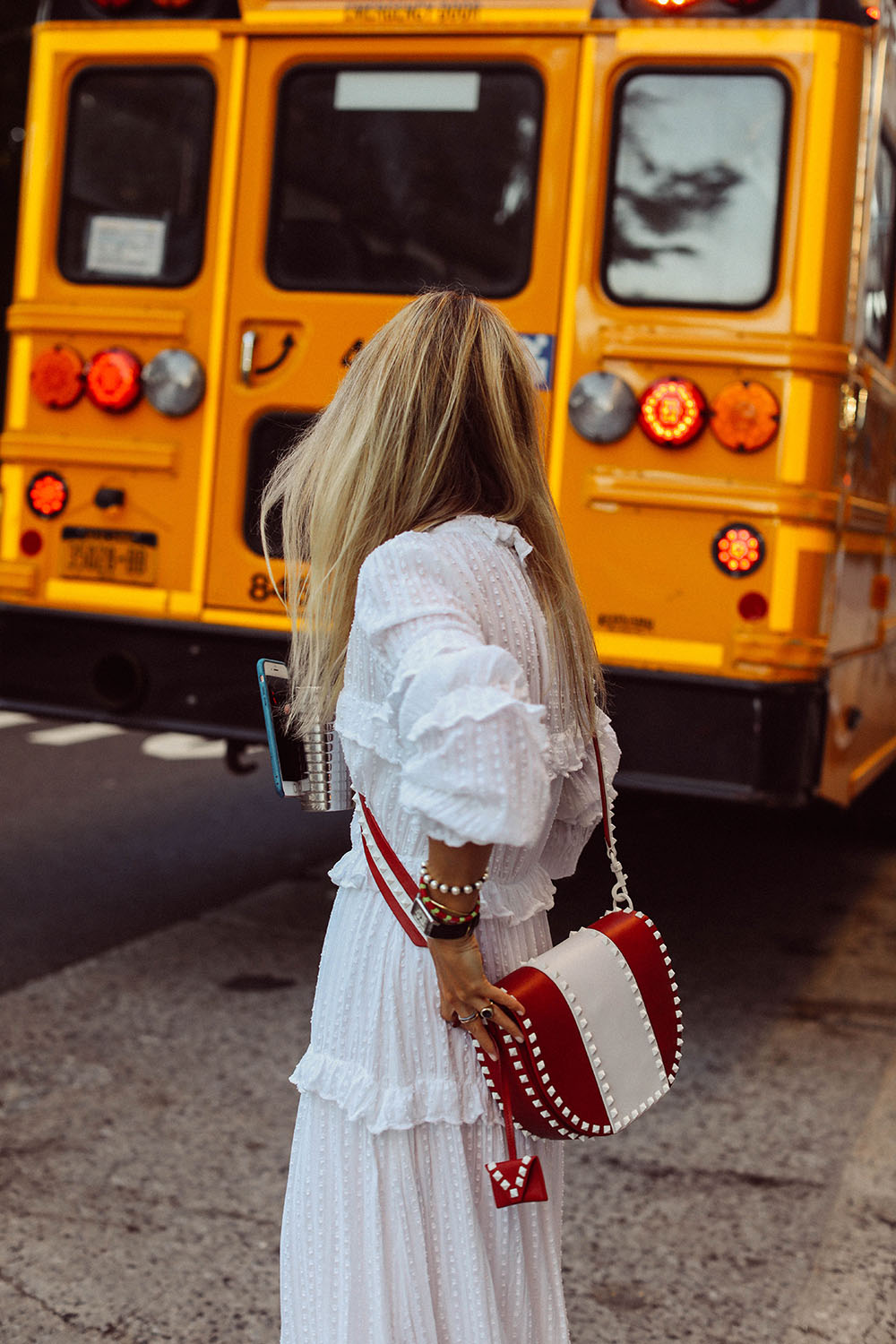 I know Labour Day is behind us – which in the US means we shouldn't wear white any longer, as this national holiday marks "the end of summer" – but summer isn't over, yet! Especially not in New York, where we live, and still have the AC running full speed, nor in Paris, where I'm jetting off to at the end of the month. And I know, because the end of September marks two special moments for me: First and foremost, it's my birthday! And secondly, I've been going to Paris Fashion Week for quite some seasons now, and September is still ALWAYS hot that time of year. Soooo, tradition or no tradition, I choose to not adapt to this one for now, and keep on wearing white for as long as the weather allows me…
And in the spirit of the last "two-in-one" I decided to take the white dress out on two occasions. Of course two different white dresses; arial country-style Isabel Marant, and sophisticated elegance with Ganni. I could obviously not resist adding a grungy pair of boots, which is kind of what I want to show you, too: How you can combine boots like these with dresses, and in an evening look. Anyway, lots of inspiration in one go, but I owed it to you, because it's been so quiet here on thefashionguitar.com due to a pile of work the size of a triple-decker…
For the FIRST look I take you with me on my morning school run/downtown commute/breakfast meeting. A simple, cotton, white dress combined with chunky boots and a studded bag by Valentino for a little more edge.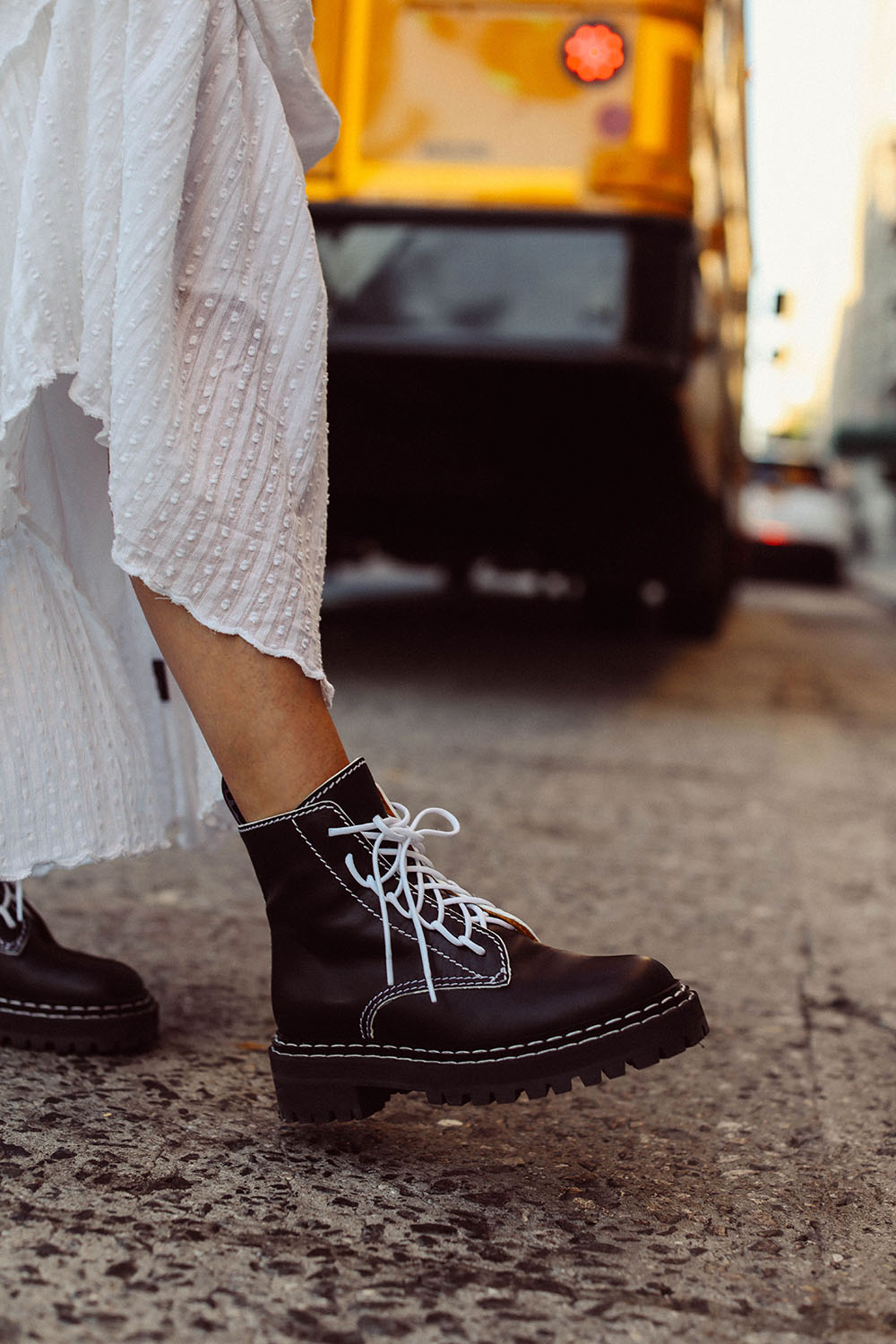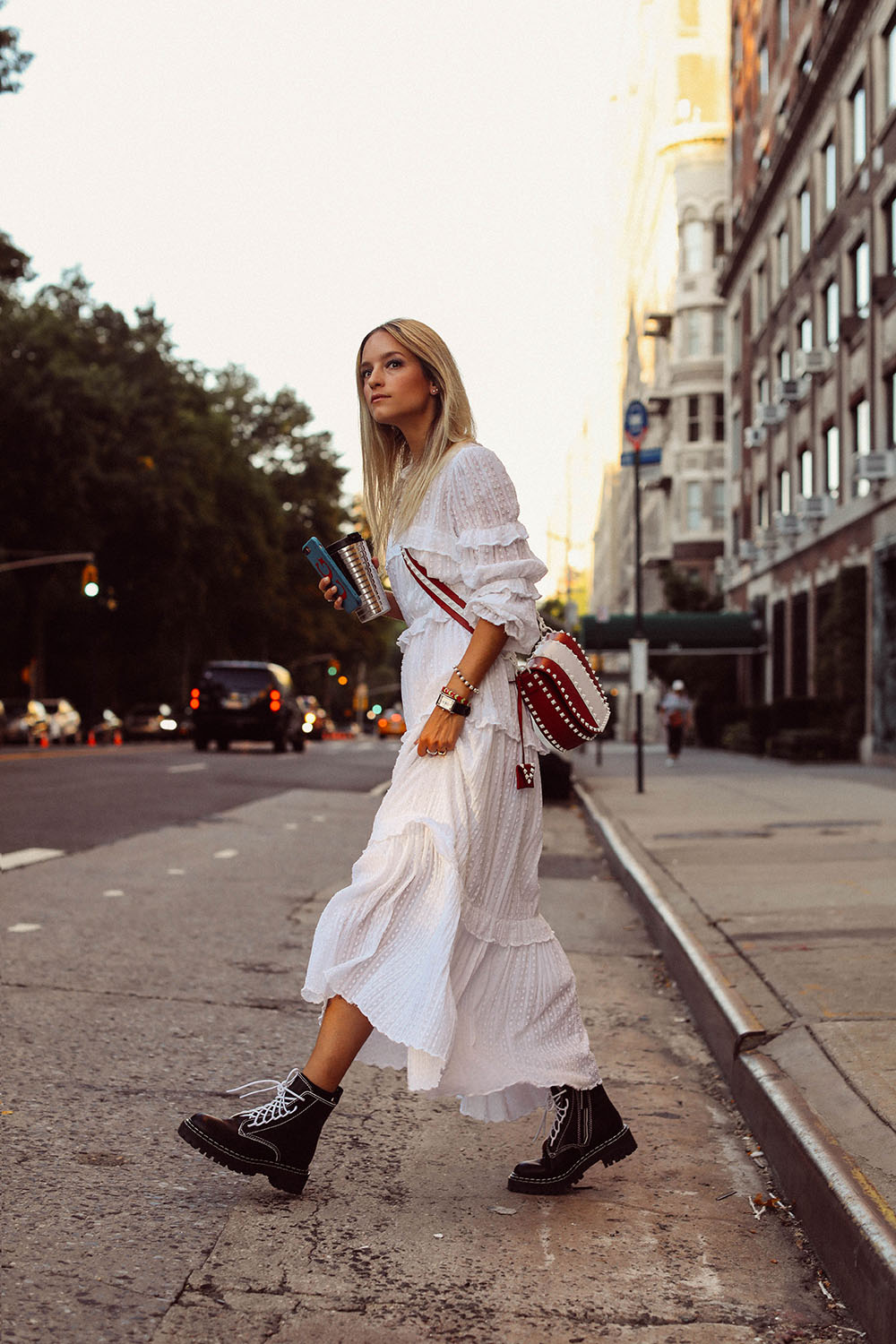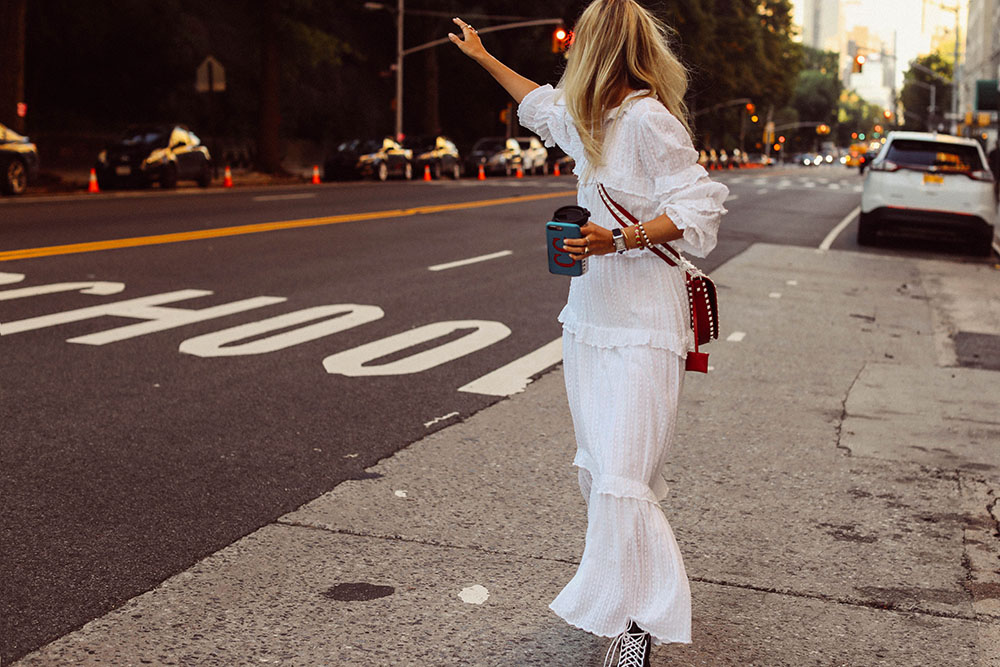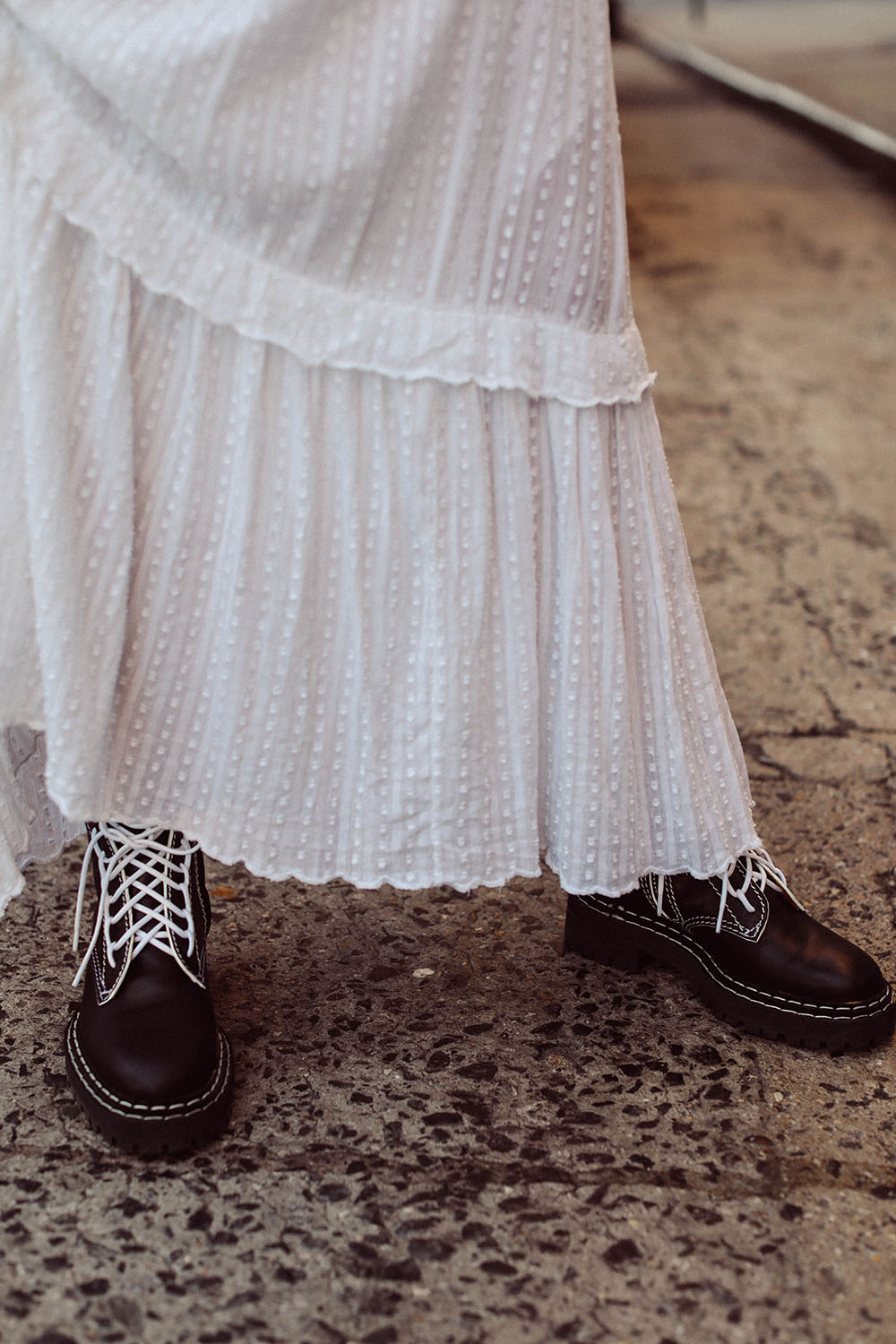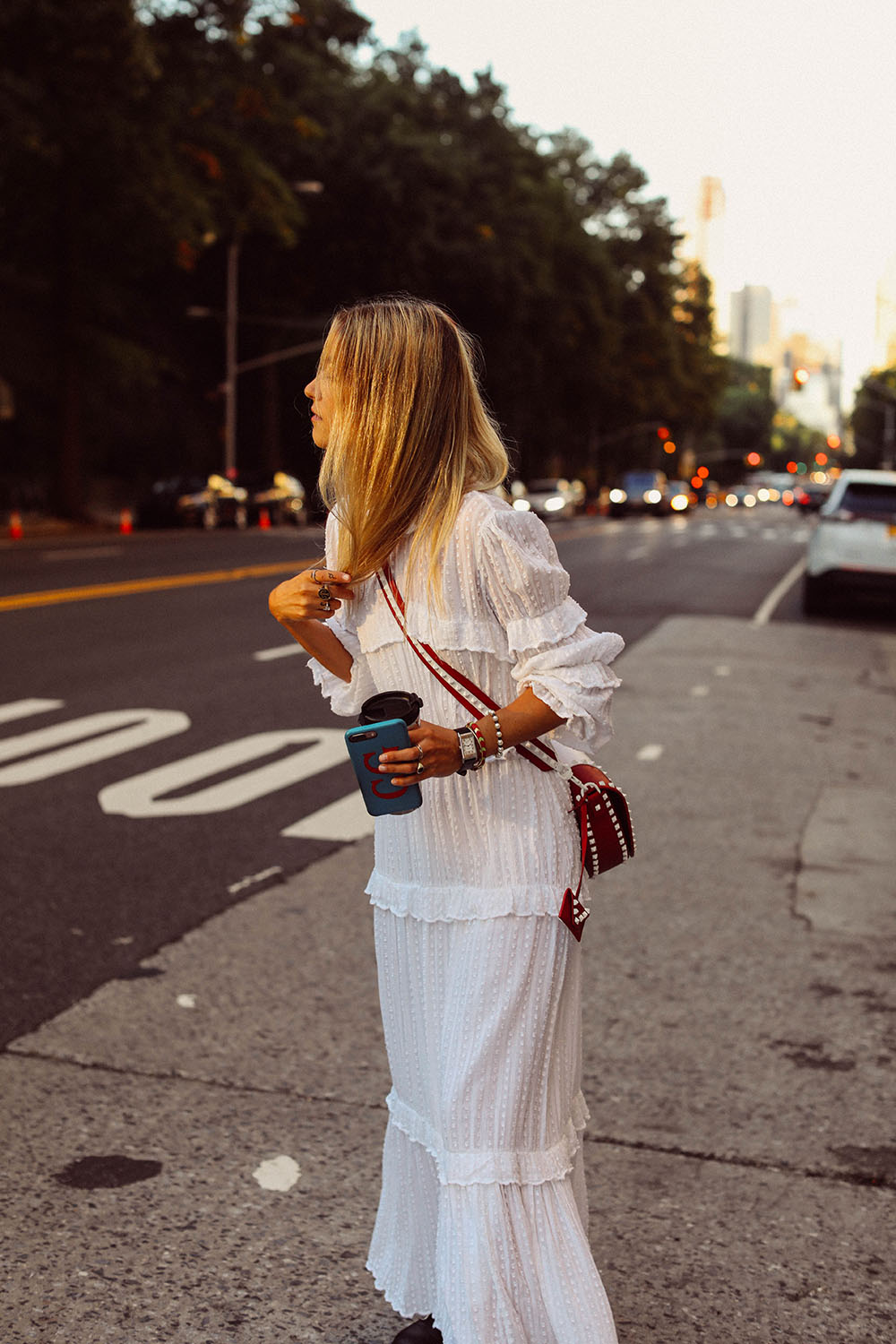 The SECOND look is one I worn on my date night with Thomas. If I would have put a pair of heels under this dress, Thomas would have said "it's not really you", as he knows – and loves – the fact I pair gowns with sneakers, so to speak. So in this case, an elegant long polka dot makes for such an interesting look when combined with the Proenza Schouler boots and a fun Jimmy Choo clutch If it were up to me, there was no other way…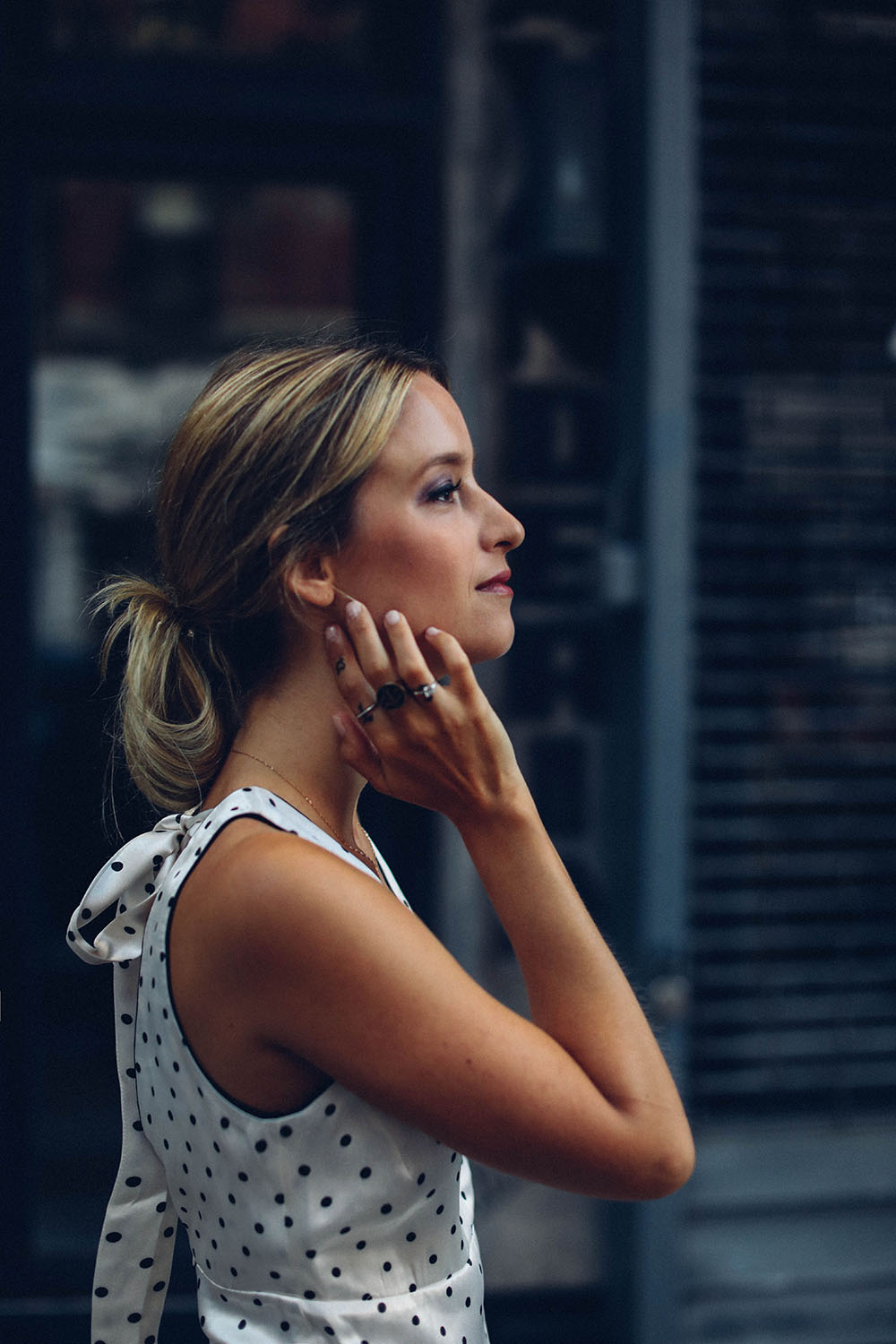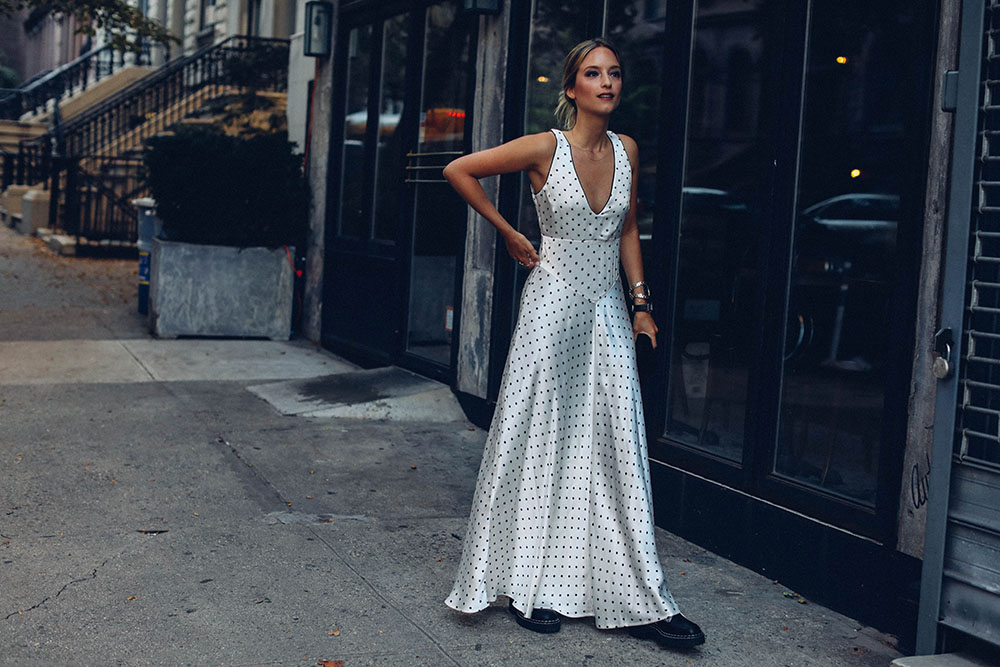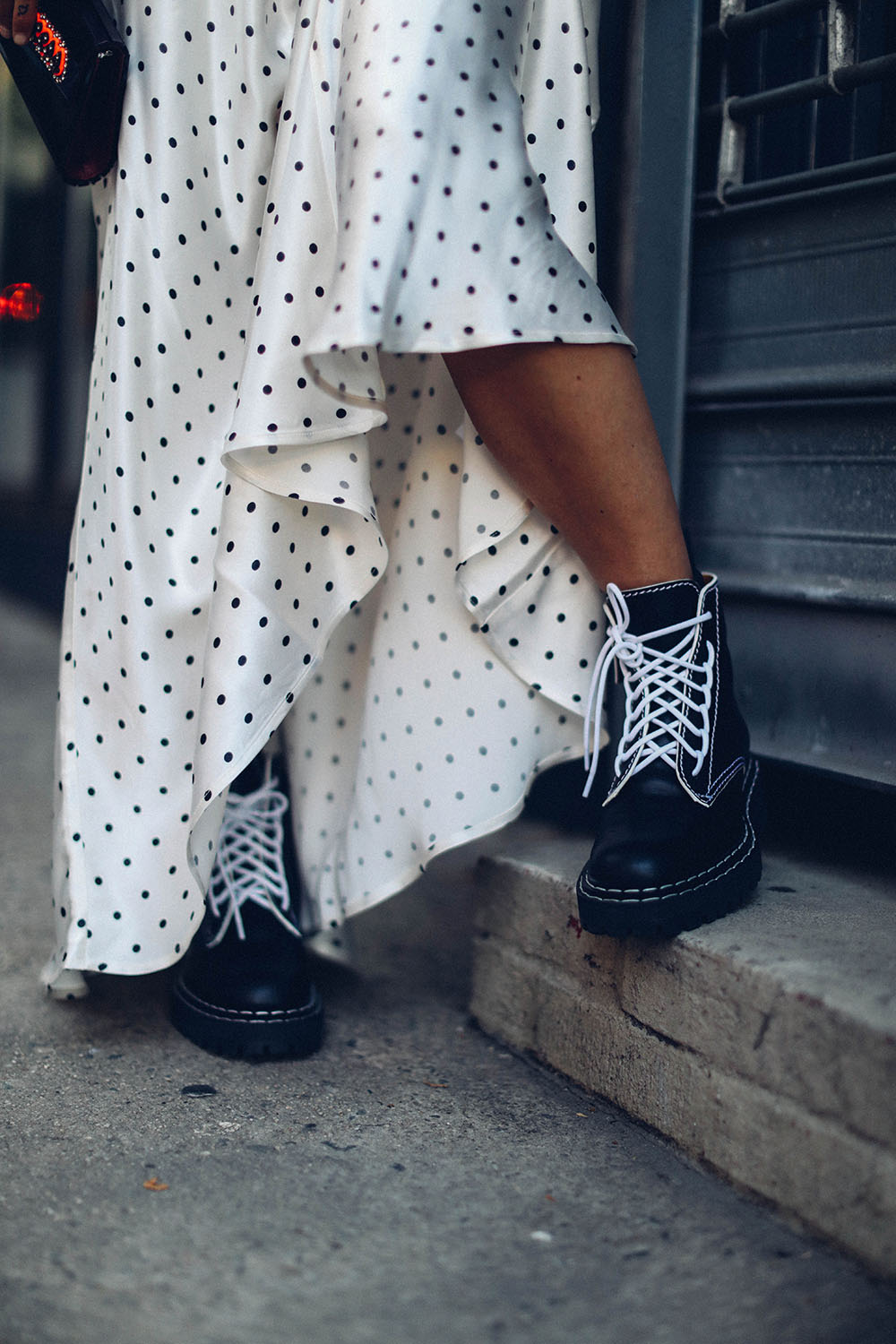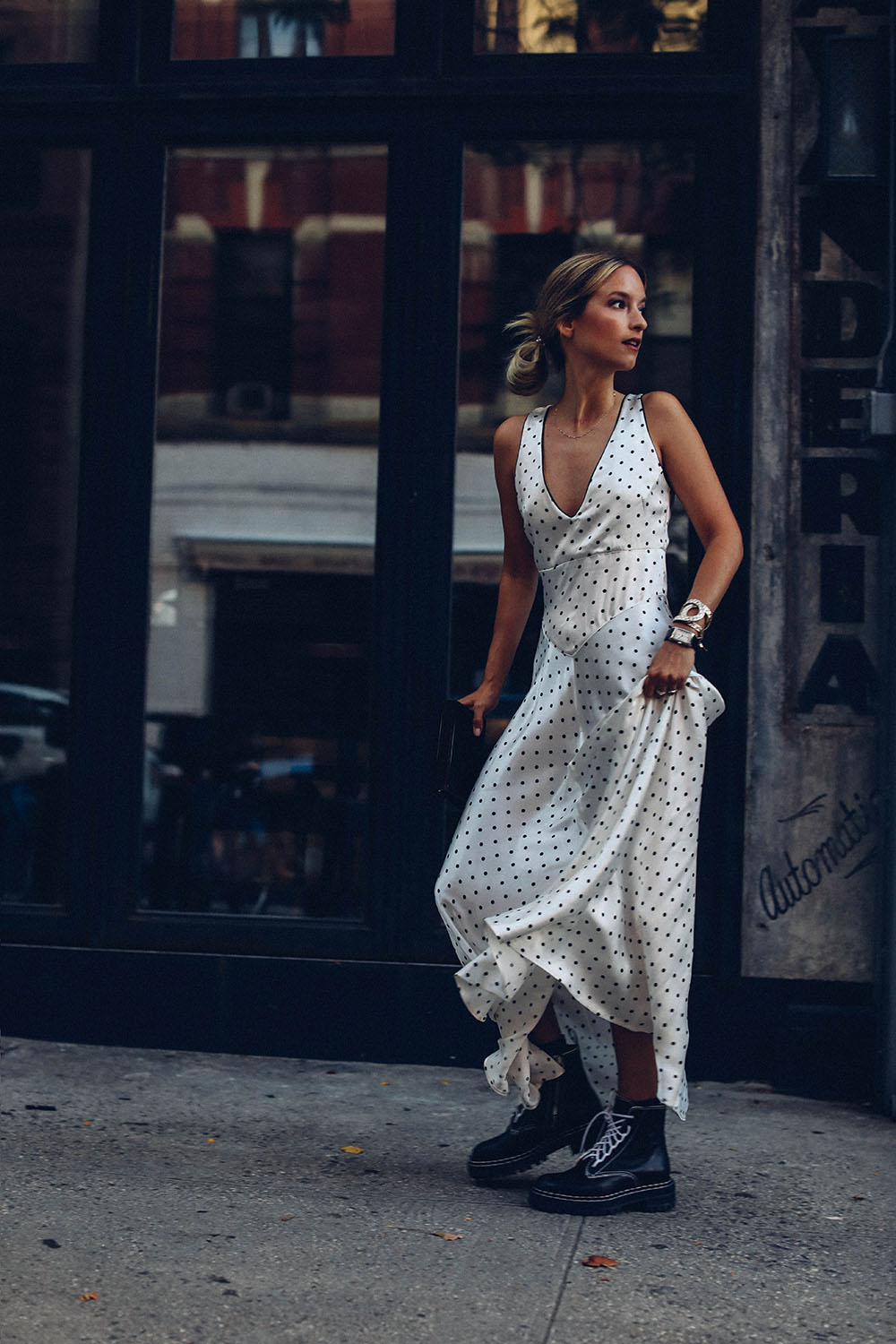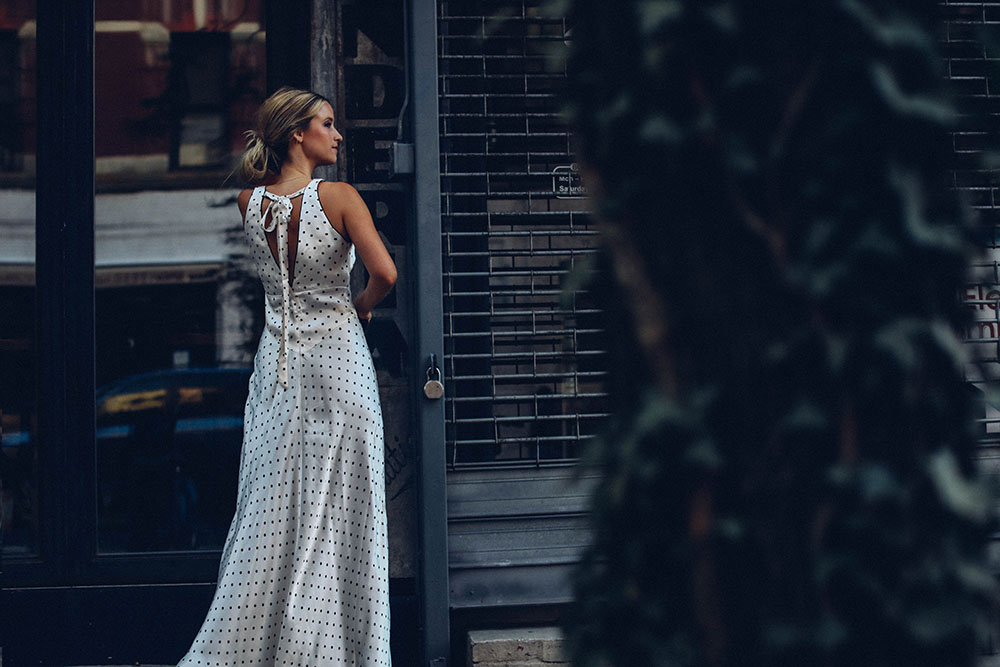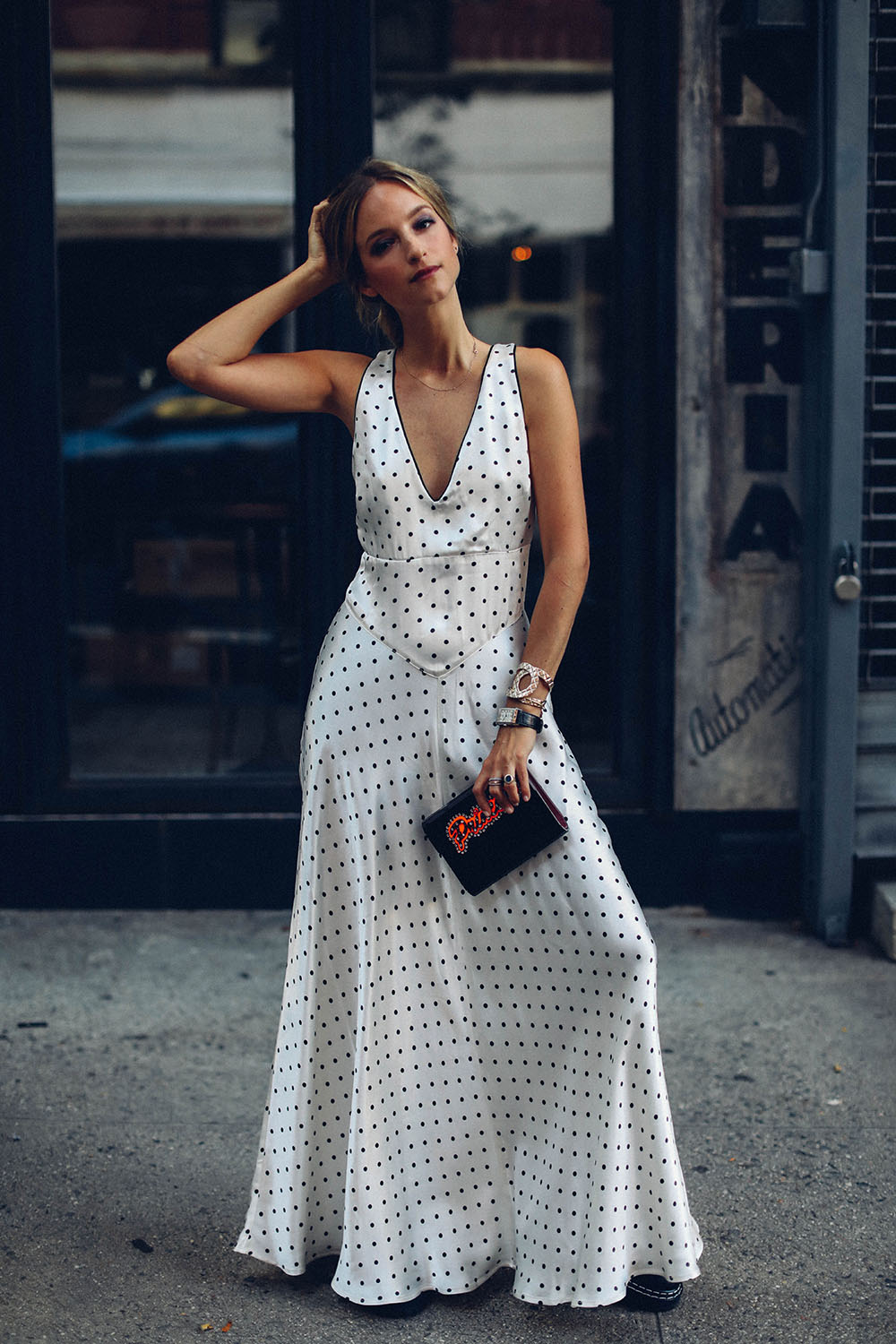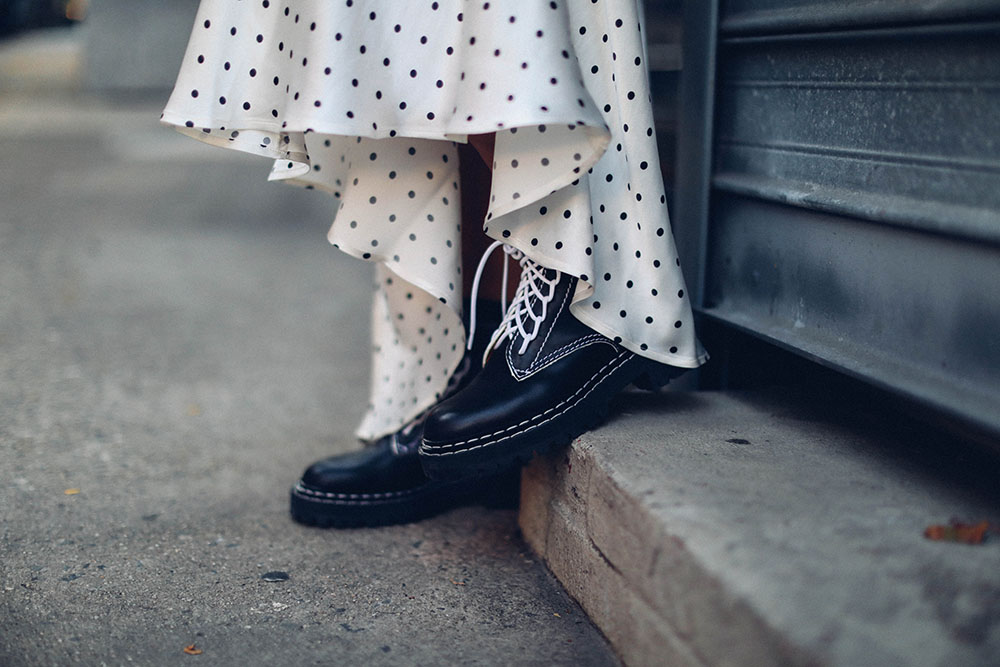 This post was created in collaboration with Farfetch, however, all styling and opinions are my own!
YOUR THOUGHTS
Highlighted