CHANEL FALL/WINTER 2017-2018 PRE-COLLECTION FAVOURITES
Posted on October 14th 2017 by THEFASHIONGUITAR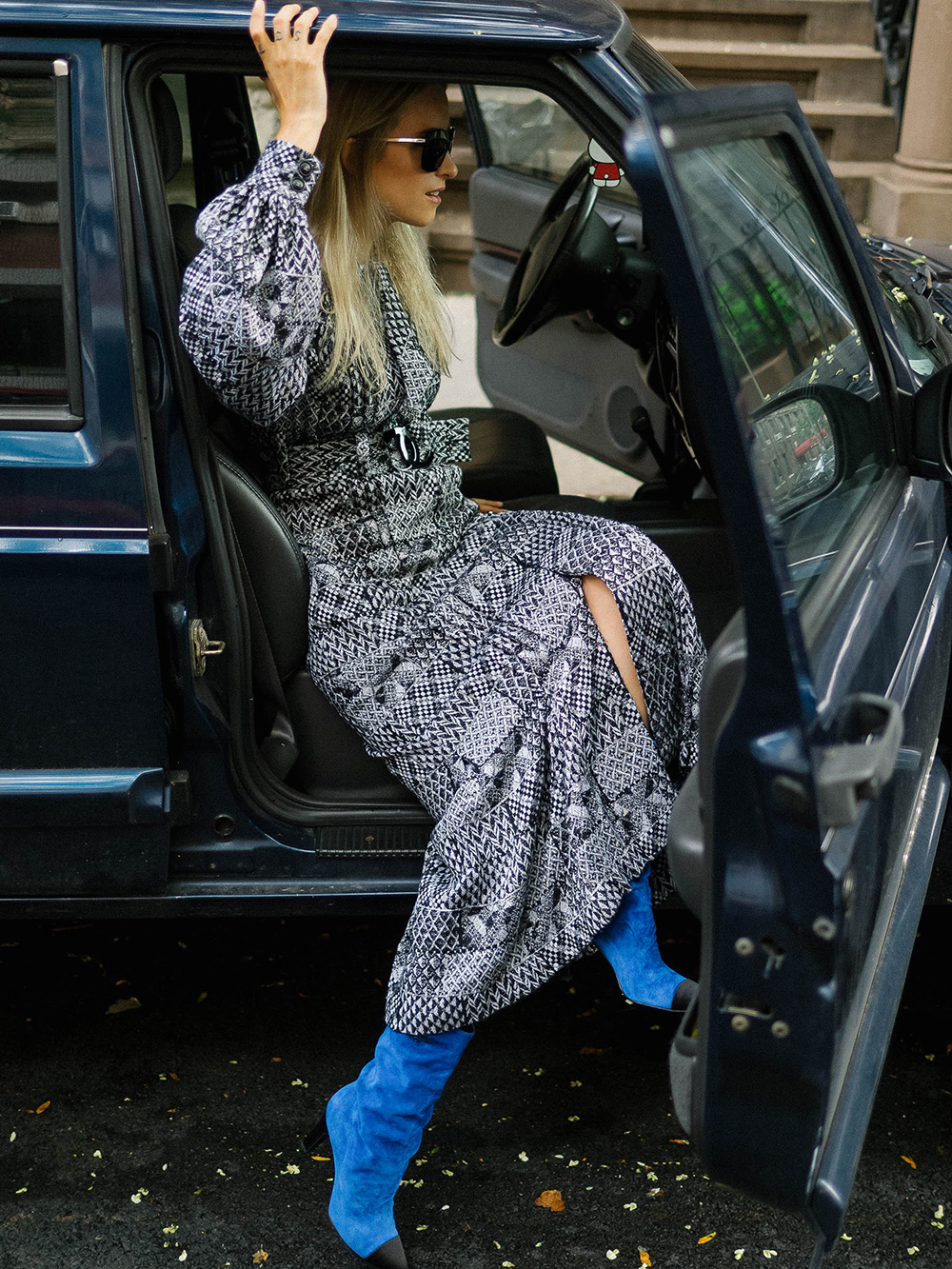 This is not your average school-run-look, not even an average look in general; whenever I get to wear Chanel, I feel so not-average. It's extremely special to wear these pieces, over and over again. And I don't even mind that at the end of the day, these beautiful pieces have to return to the press office, because – at the end of the day, too – I'm here to inspire you, not to grow your desires, and leave you with the feeling of jealousy, over a pair of boots.
Last week I received a comment from one of my Instagram followers on a photo in which I was wearing the Chanel Fall/Winter 2017-2018 pre-collection boots in wine red: "Another pair of Chanel boots!". I get that, because it's not the first time you've seen me sporting a pair of these extravagant Mademoiselle booties. But truth is – and you must know by now – I work closely with beautiful brands like Chanel, and my job is – like that of a stylist for a magazine – to show you how to wear the runway in real life, or which trends to take-away from the new season. So, in fact, these booties, nor the dress, are not in my possession anymore… Yet, my love for them is still pretty real, and will never die. So sit back and relax, because there's a whole bunch of inspiring looks coming your way!
And what's not to love about the Chanel Fall/Winter 2017-2018 pre-collection? There is plenty of the all-time-tweed-look we love and cherish, but all styled on a complete other level. May I say younger level? I think you will agree with me that the way the tweed is styled – in almost every single look – is just so refreshing and unique, as well as extremely inspiring for our Fall/Winter wardrobes. For example this red/mustard/navy tweed look, which makes the ultimate "bright" fall styling. Or maybe you lean more towards a natural color palette and the classic coat on the shoulder, but in a more edgy way? OR, like me, you can see yourself in these cosy overalls? I would LIVE in those all winter! Anyway, my point is, we should wear more tweed, AND more color.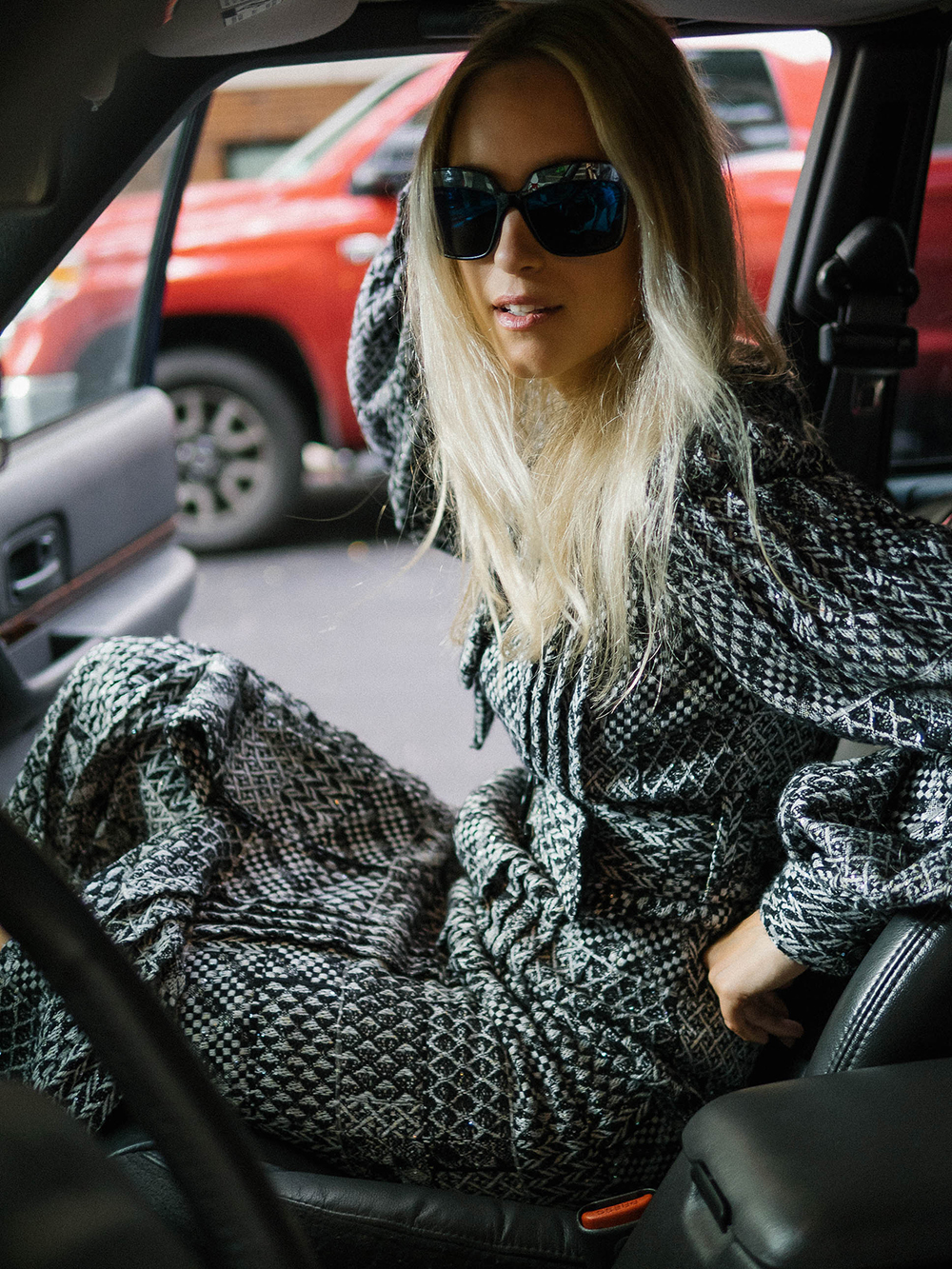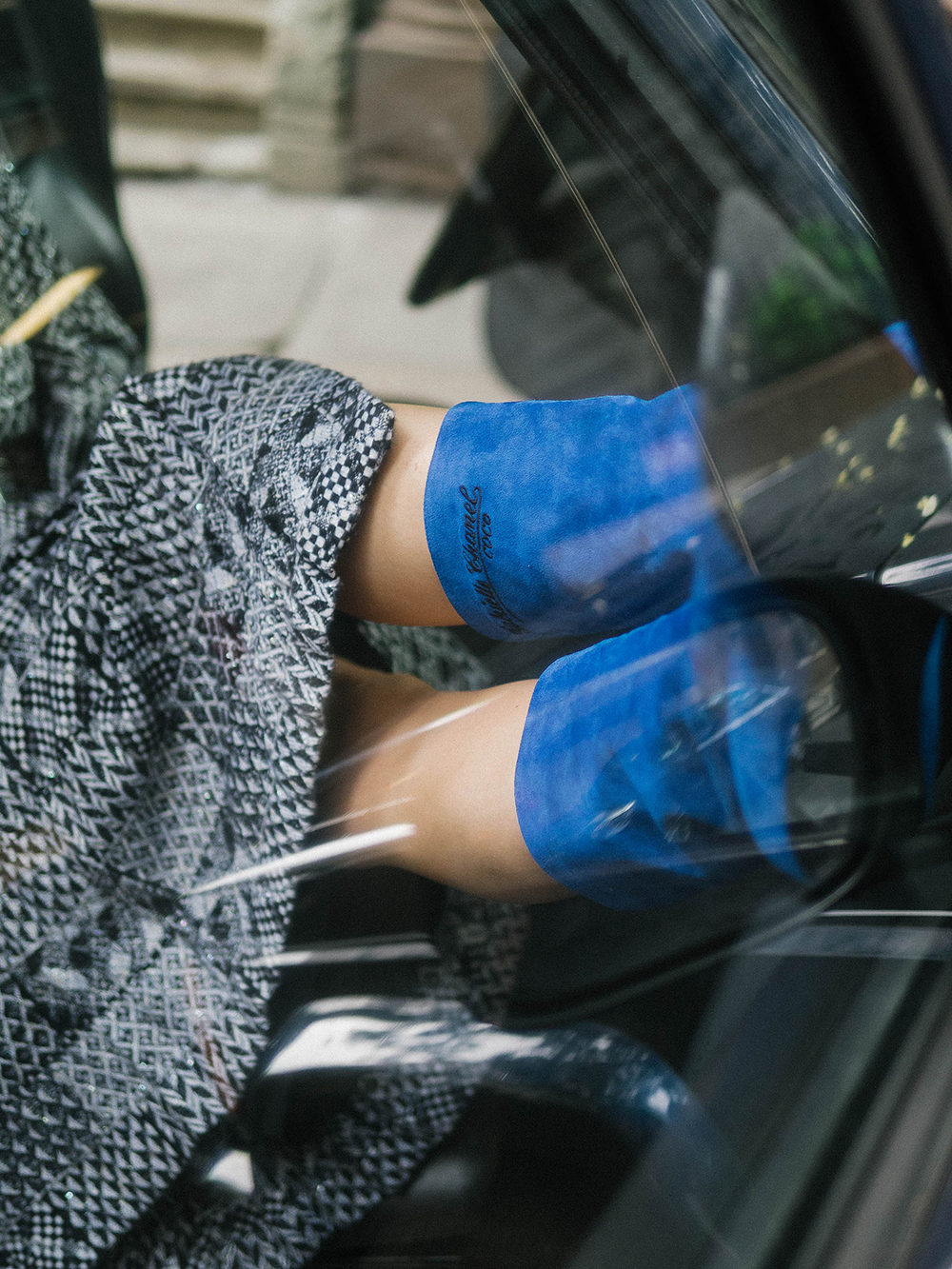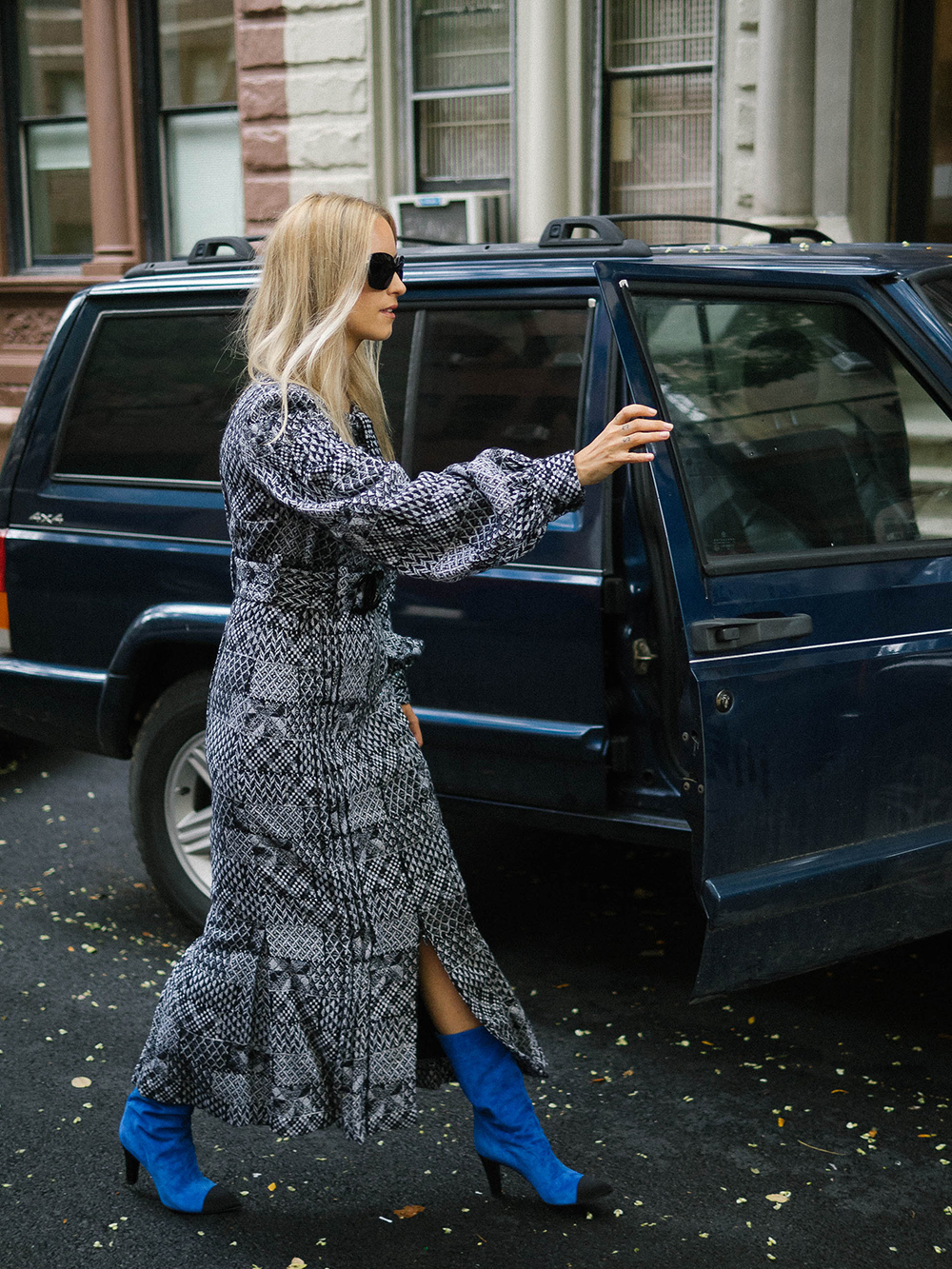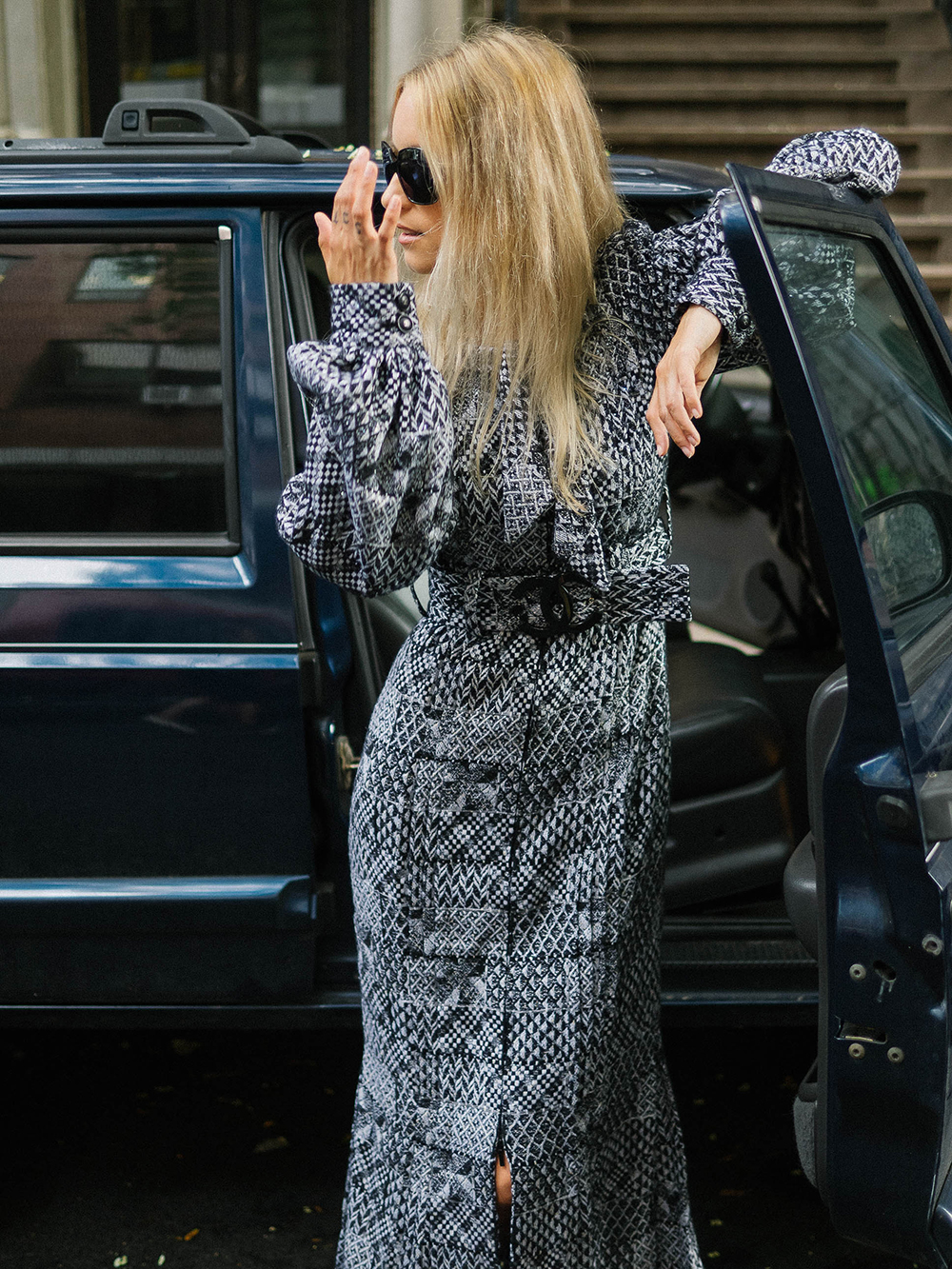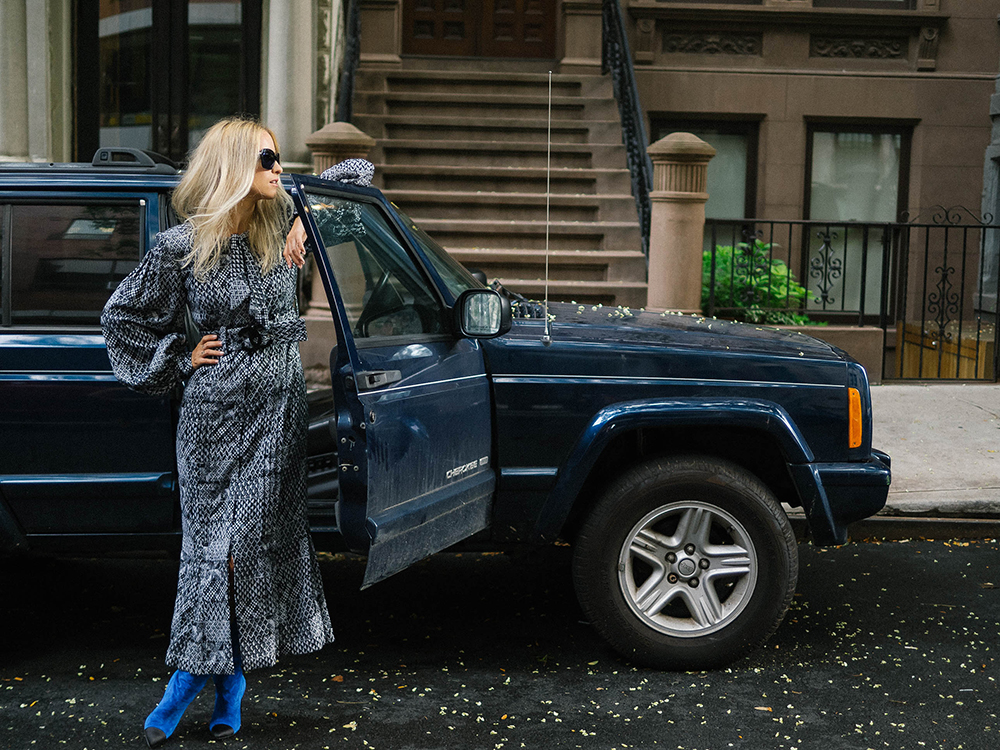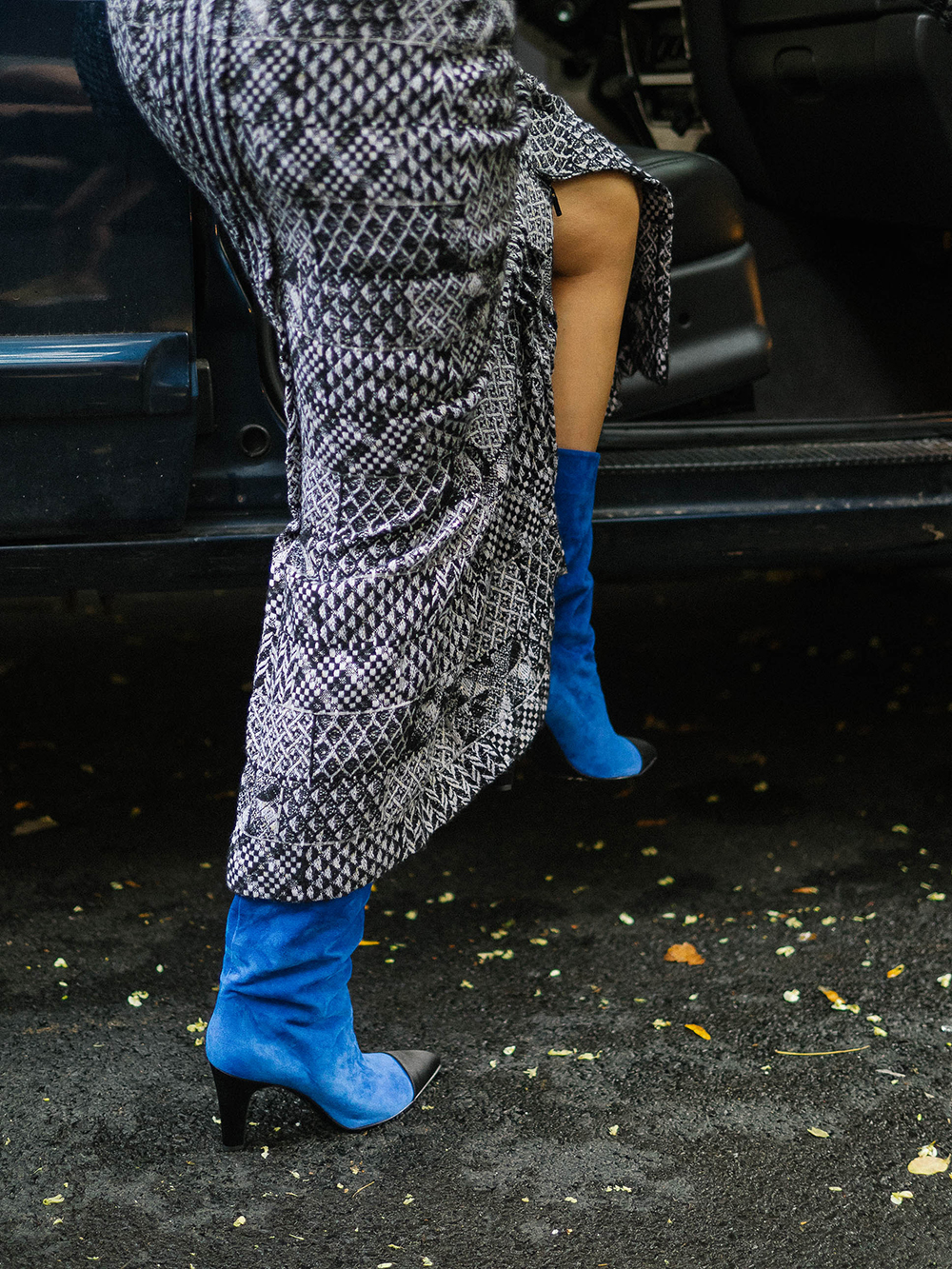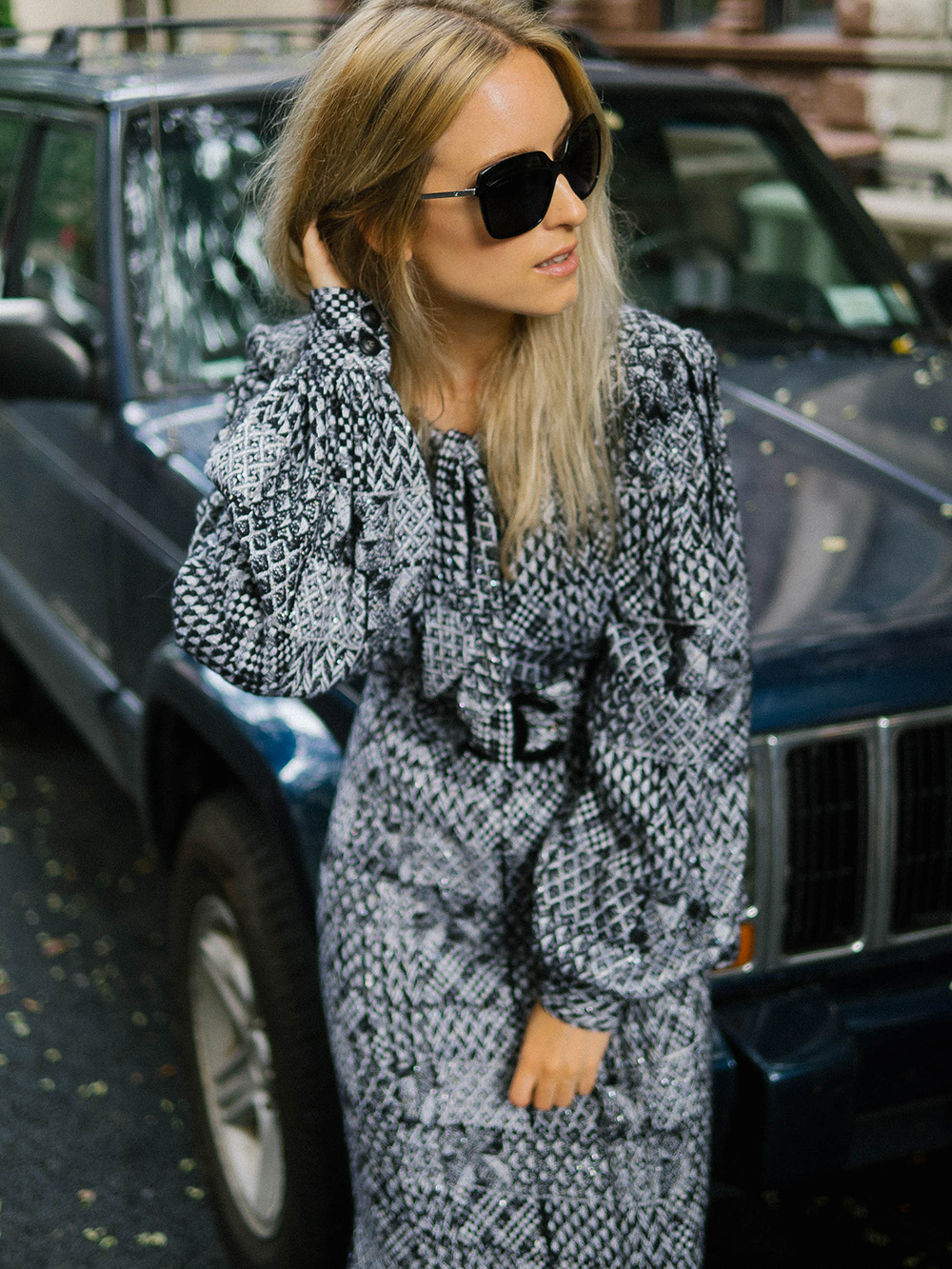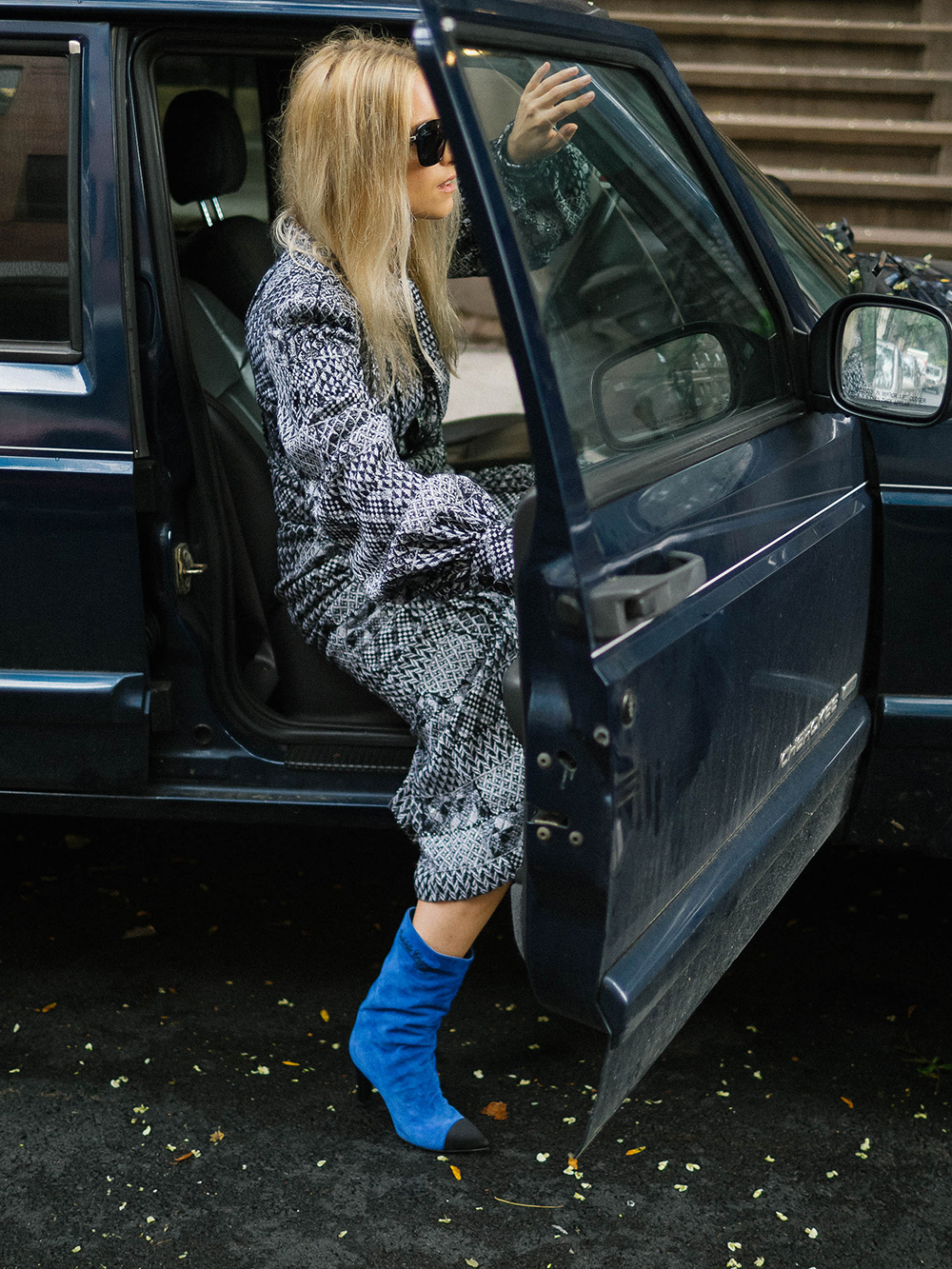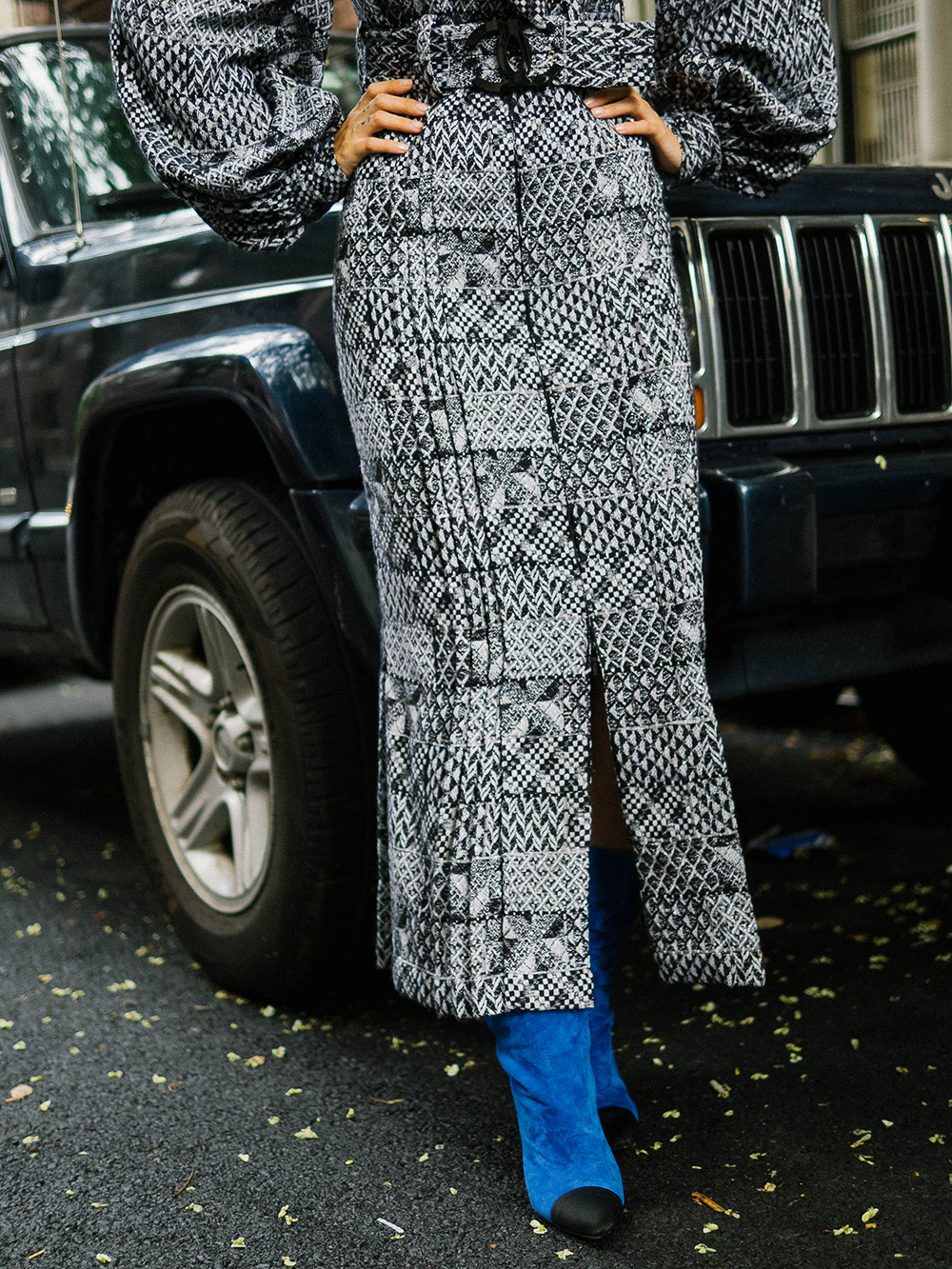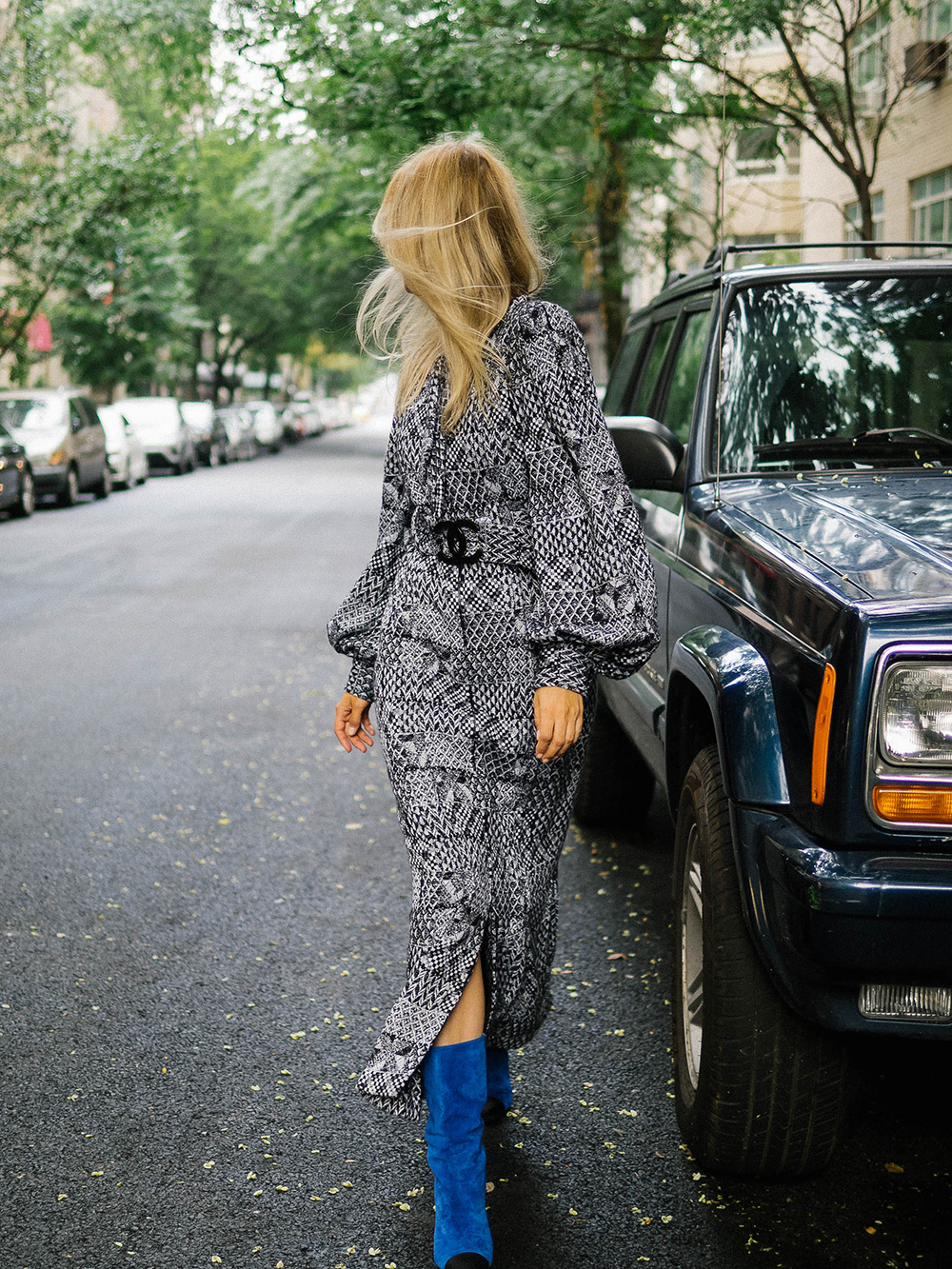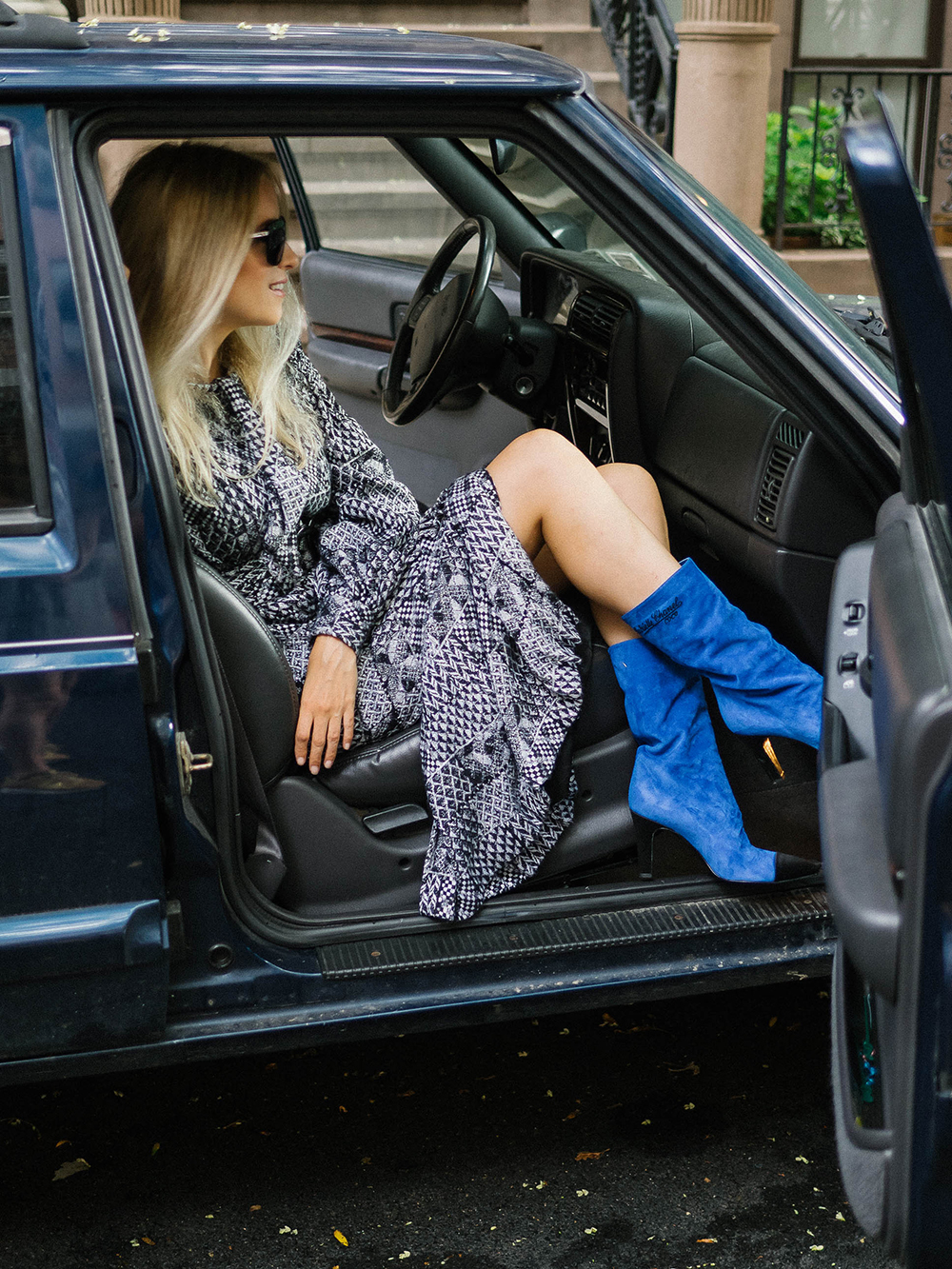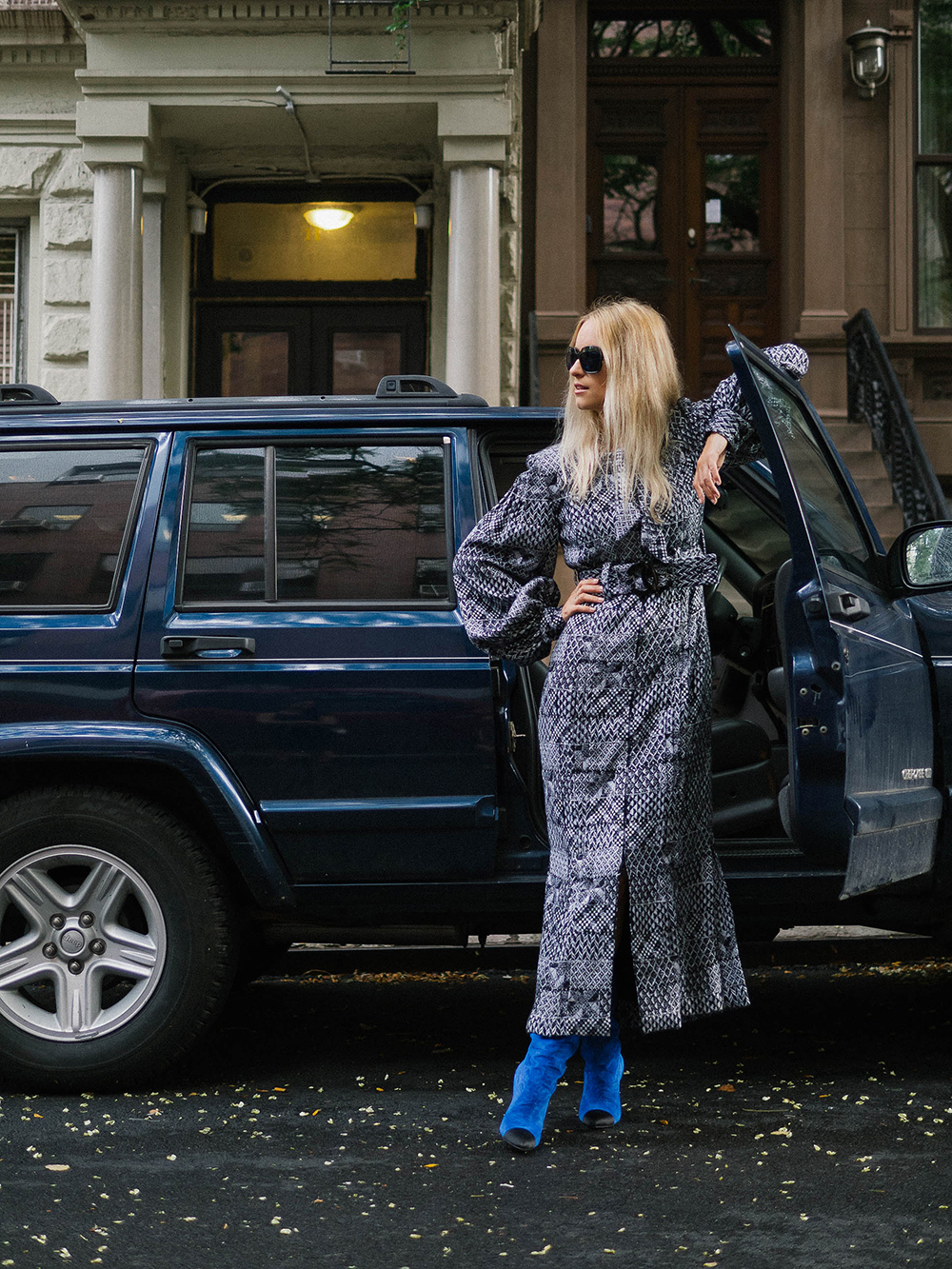 Wearing a full Chanel Fall/Winter 2017-2018 pre-collection look, find it here!
Photos by Marinke Davelaar / Hair and make-up by Zann Parker
YOUR THOUGHTS
Highlighted