SOMETHING OLD, SOMETHING NEW; COMBINING PIECES LIKE YOU NEVER KNEW…
Posted on July 20th 2017 by THEFASHIONGUITAR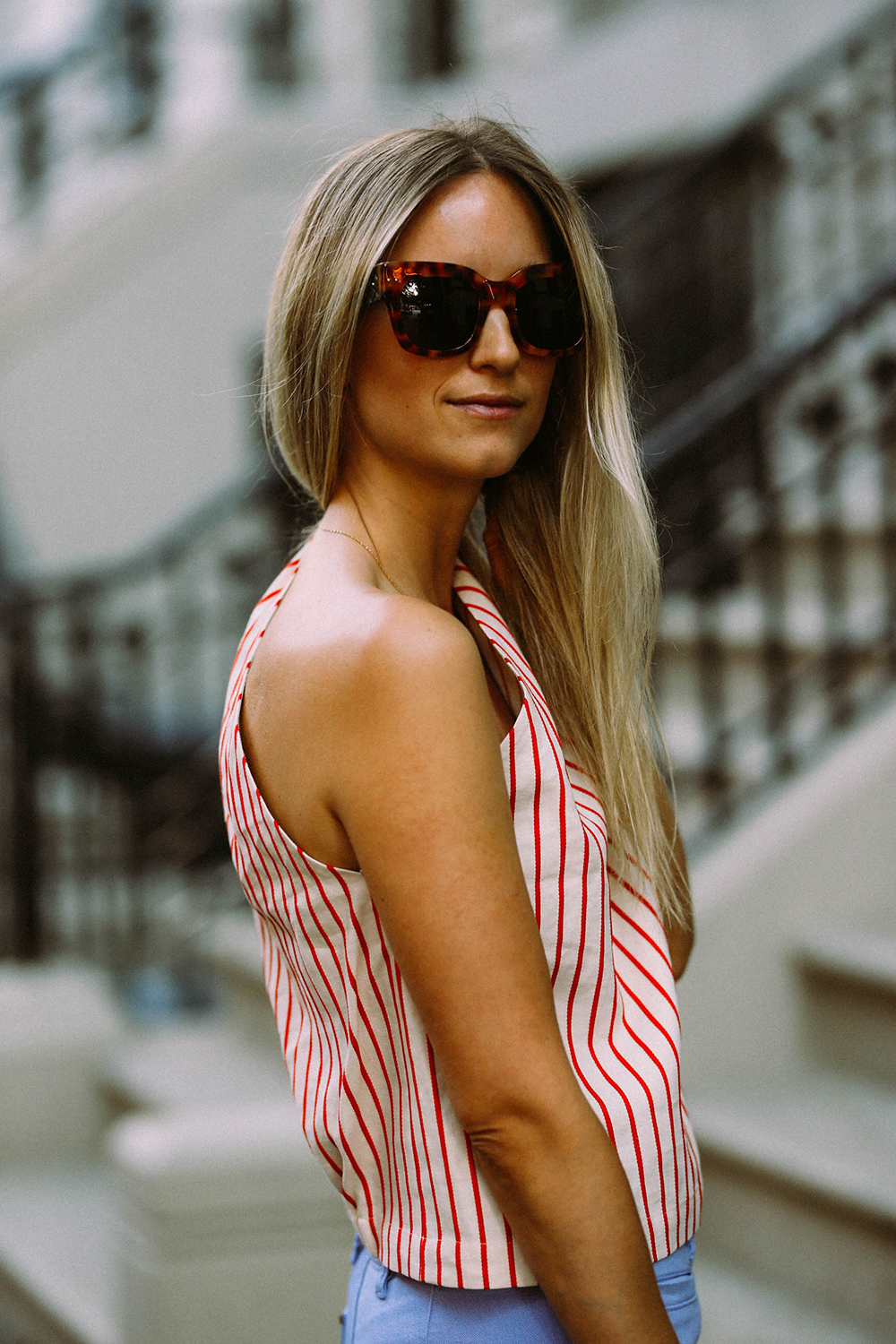 Take your oldest pair of jeans – like I did with the flared MIH Jeans I'm wearing in today's post – and combine it with your latest purchase: this Rosie Assoulin top. Voila, a fresh new look you probably never thought off, simply created with a piece from your wardrobe you most likely forgot about – yes, you will have to dig in that closet of yours to find what you will need, but it will be worth it!
This is my plan of action lately, when getting dressed in the morning, because I noticed – with having three different wardrobes: one in my bedroom, one in my office, plus an office rack with my latest purchases – I'm literally forgetting about everything that's in my closets, which is of course too big of a shame, because most of it I still love. The trick is finding ways to bring "the old" and "the new" together in a look that is relevant today. Trends always come back, and there will be a time you want to wear that pair of flared jeans again…
Now I'm not advising you to just keep everything you have in your wardrobe, I'm actually a firm believer in wardrobe detoxing and anti-hoarder. In fact, I just finished another wardrobe detox and it feels like so much weight if off my shoulders. But needless to say, you have to be real sure that the things you do get rid of, are really the things you feel you will never wear again. Or they have to be replaceable, in the case of a re-emerging trend. I mean, I think it's better to not get rid of that Gucci summer dress for the reason that you wore it too many times already – and people start recognizing you as the girl with the Gucci dress – or your favorite leather biker jacket that is not really on-trend right now, but you know will NEVER go out of fashion, or those pointy heels… I think we all thought those were DONE a few seasons back, but then Balenciaga proved us wrong!
So, the take-away for today: Do wardrobe-detoxes, do save your favorite pair of flared jeans, do combine it with one of your new summer tops, and be happy!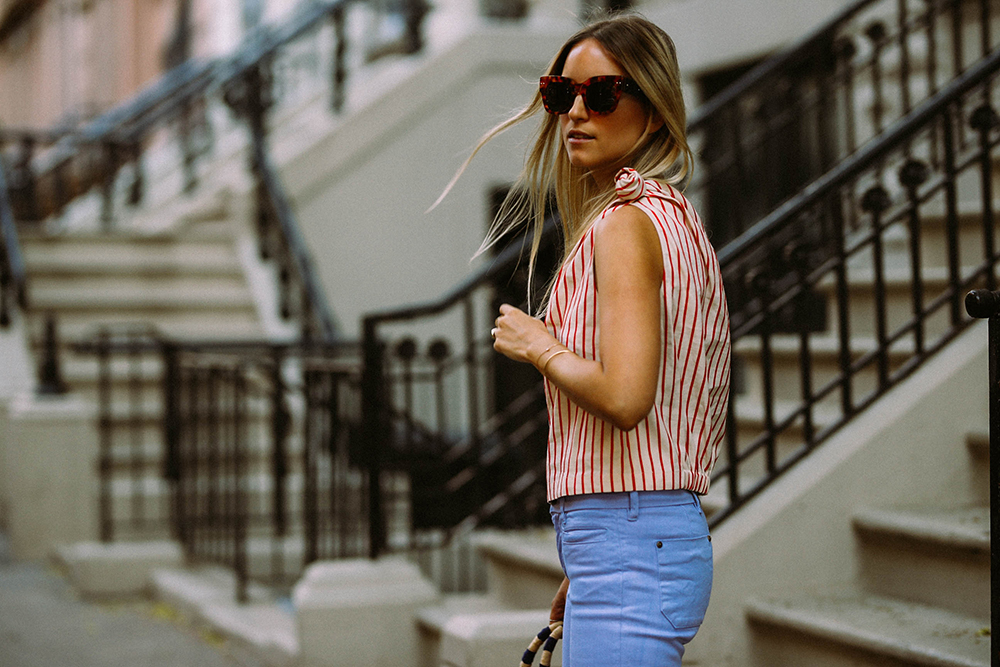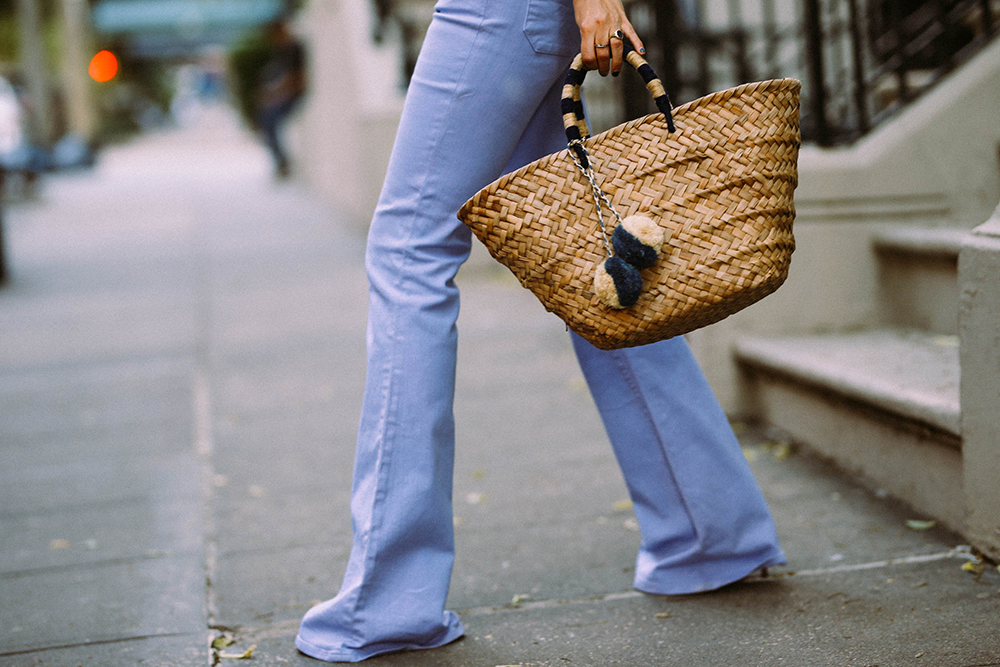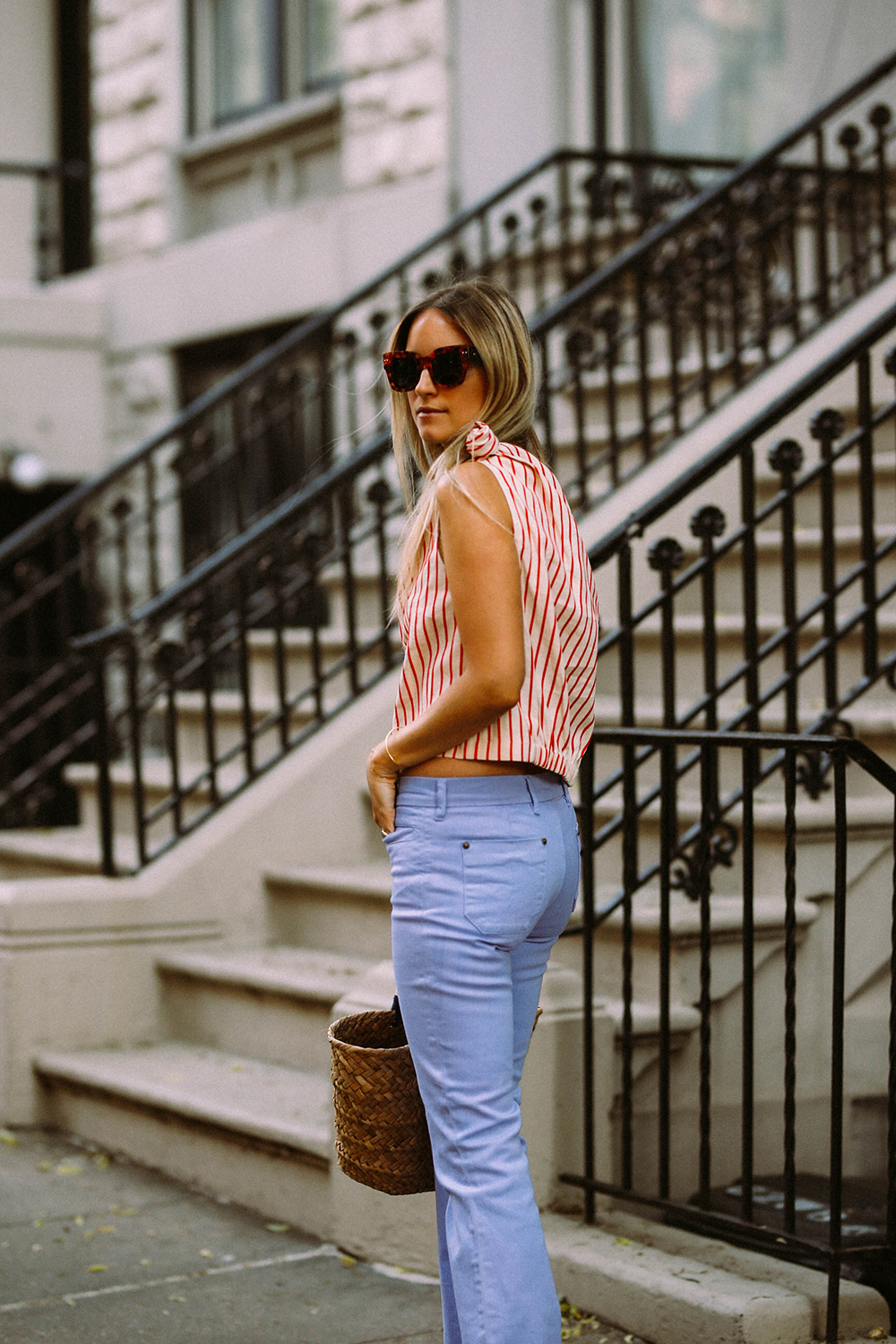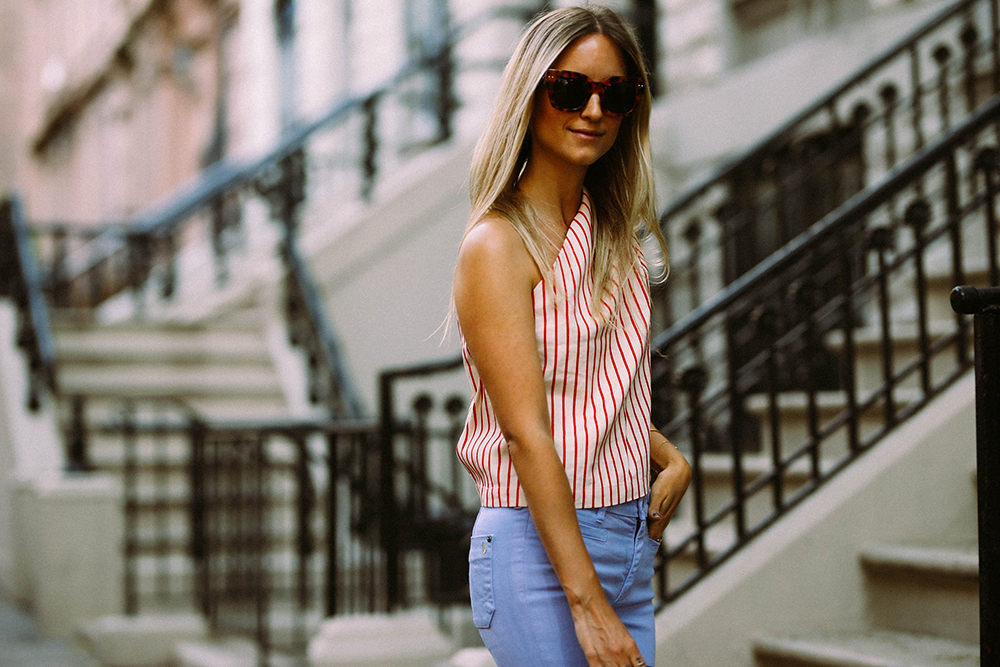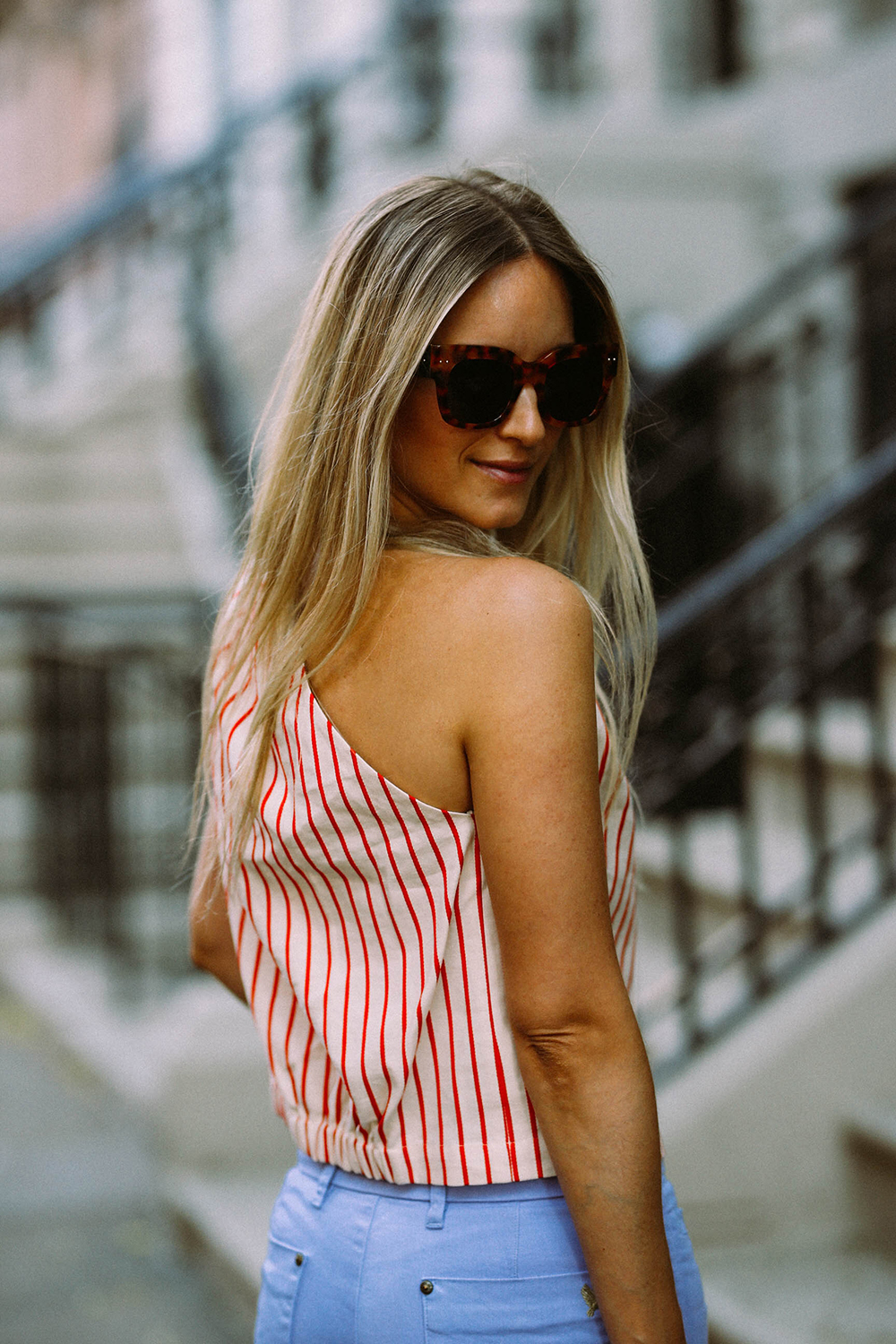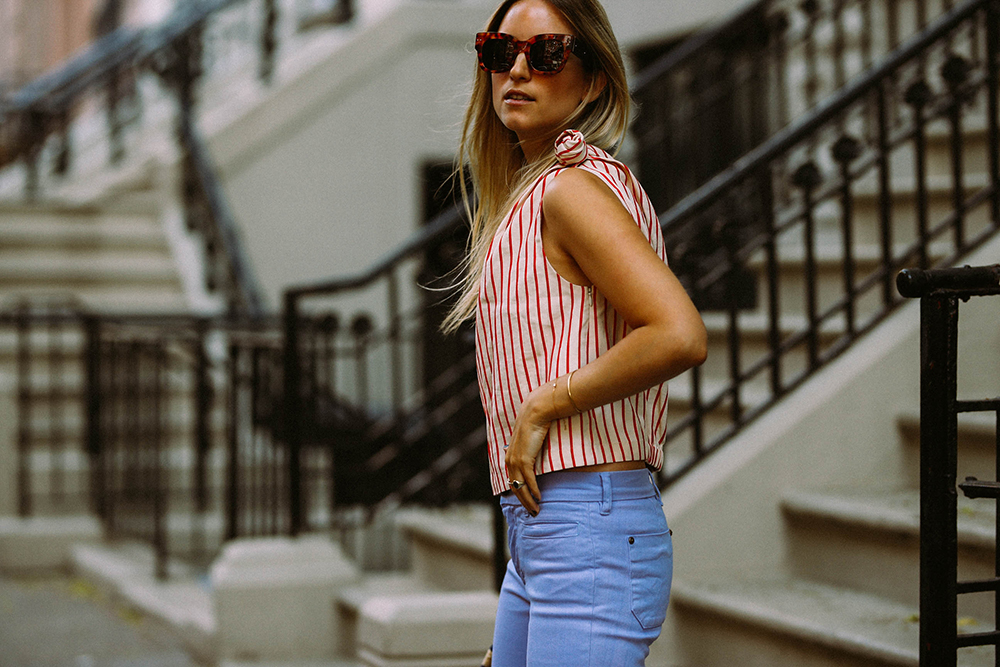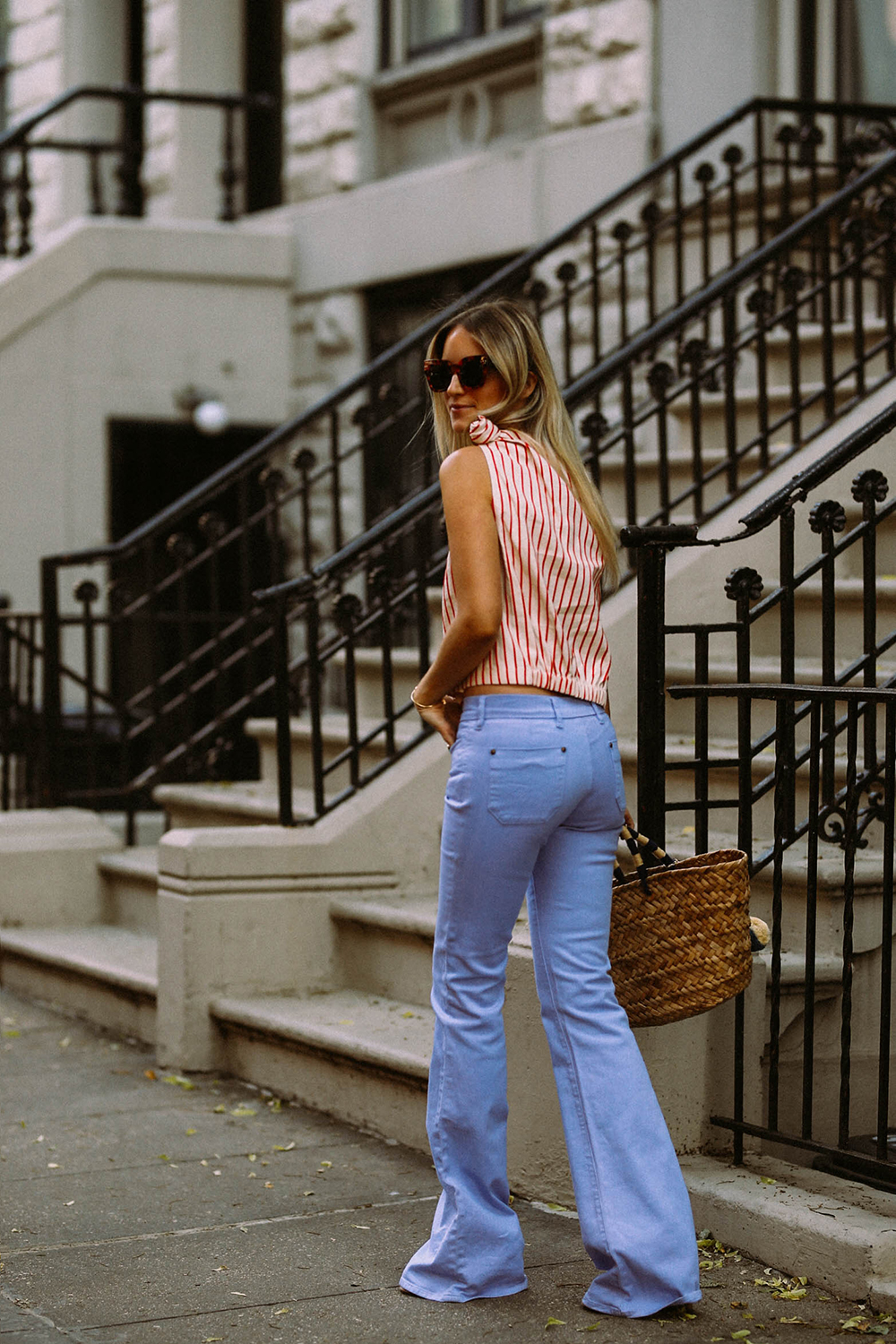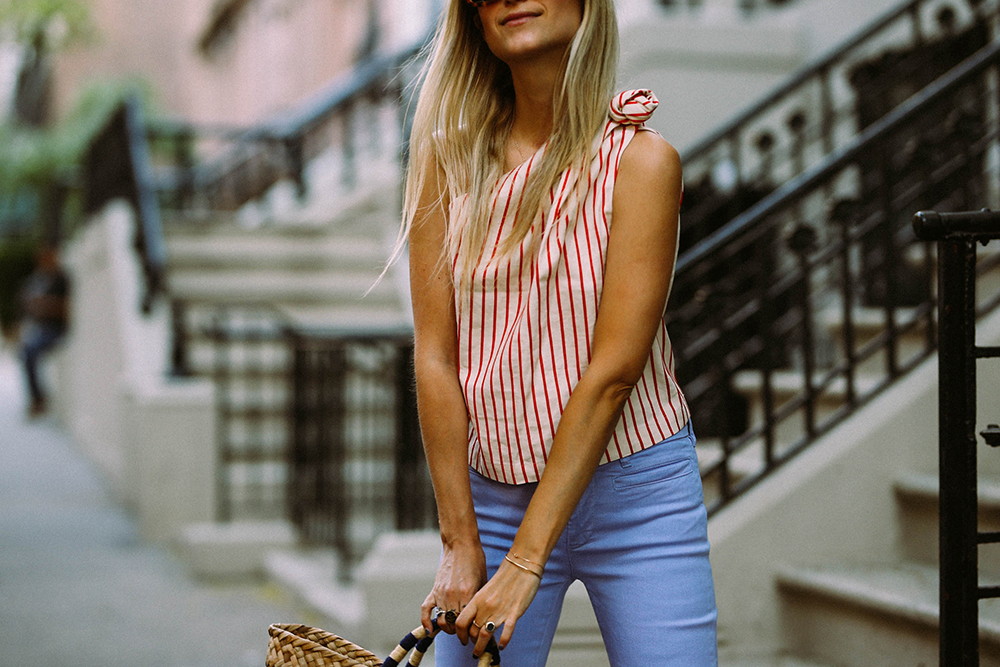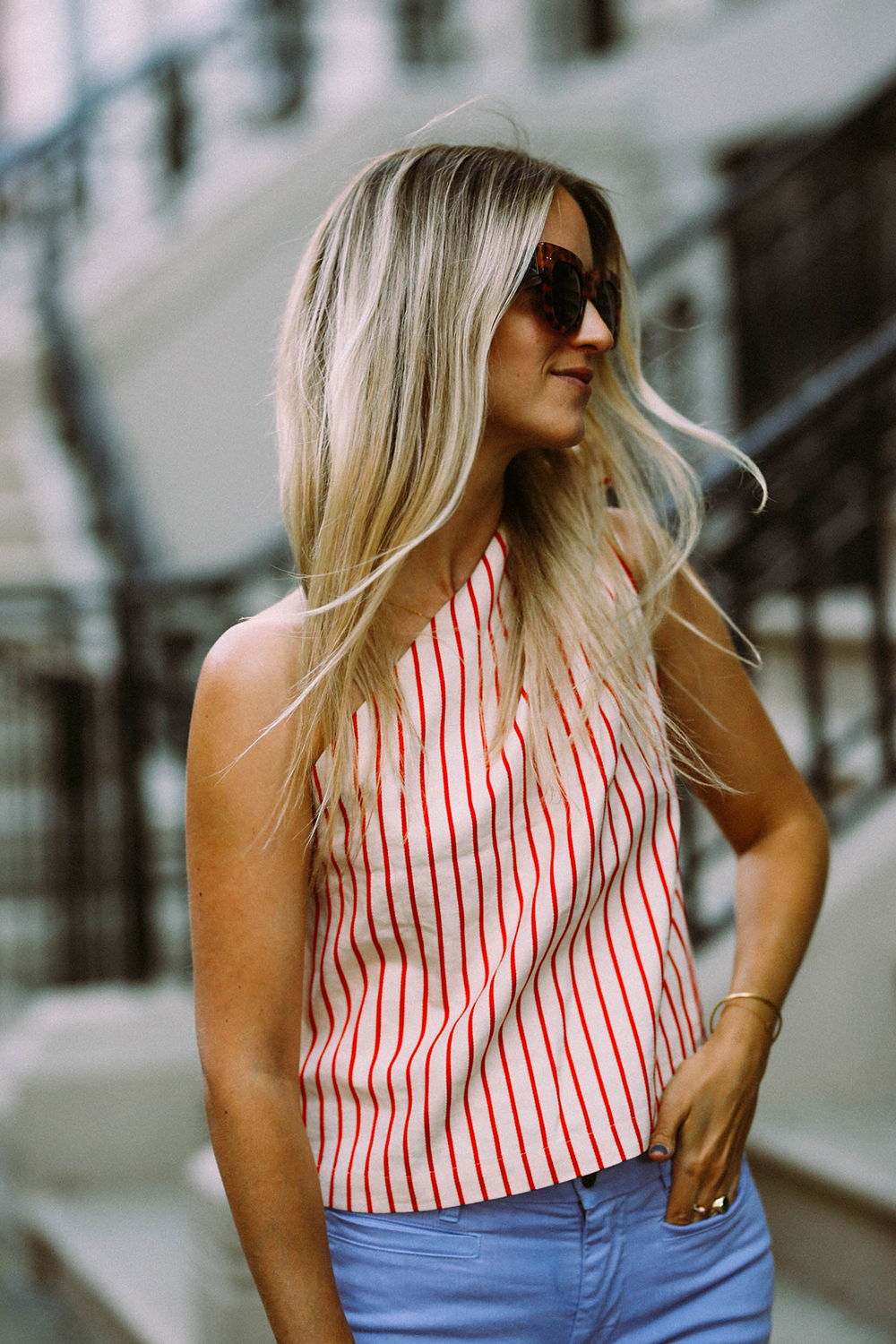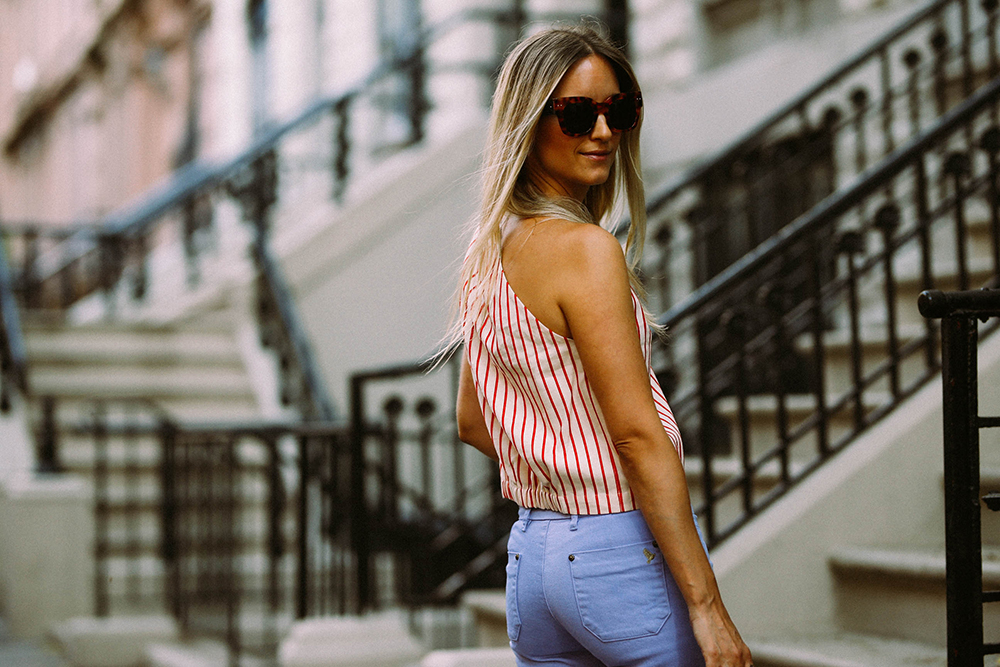 Rosie Assoulin top | MIH Jeans flared jeans | Bottega Veneta sunglasses | Kayu bag.
Photos by Jeff Thibodeau
YOUR THOUGHTS
Highlighted