I SEA SHELLS
Posted on June 21st 2017 by THEFASHIONGUITAR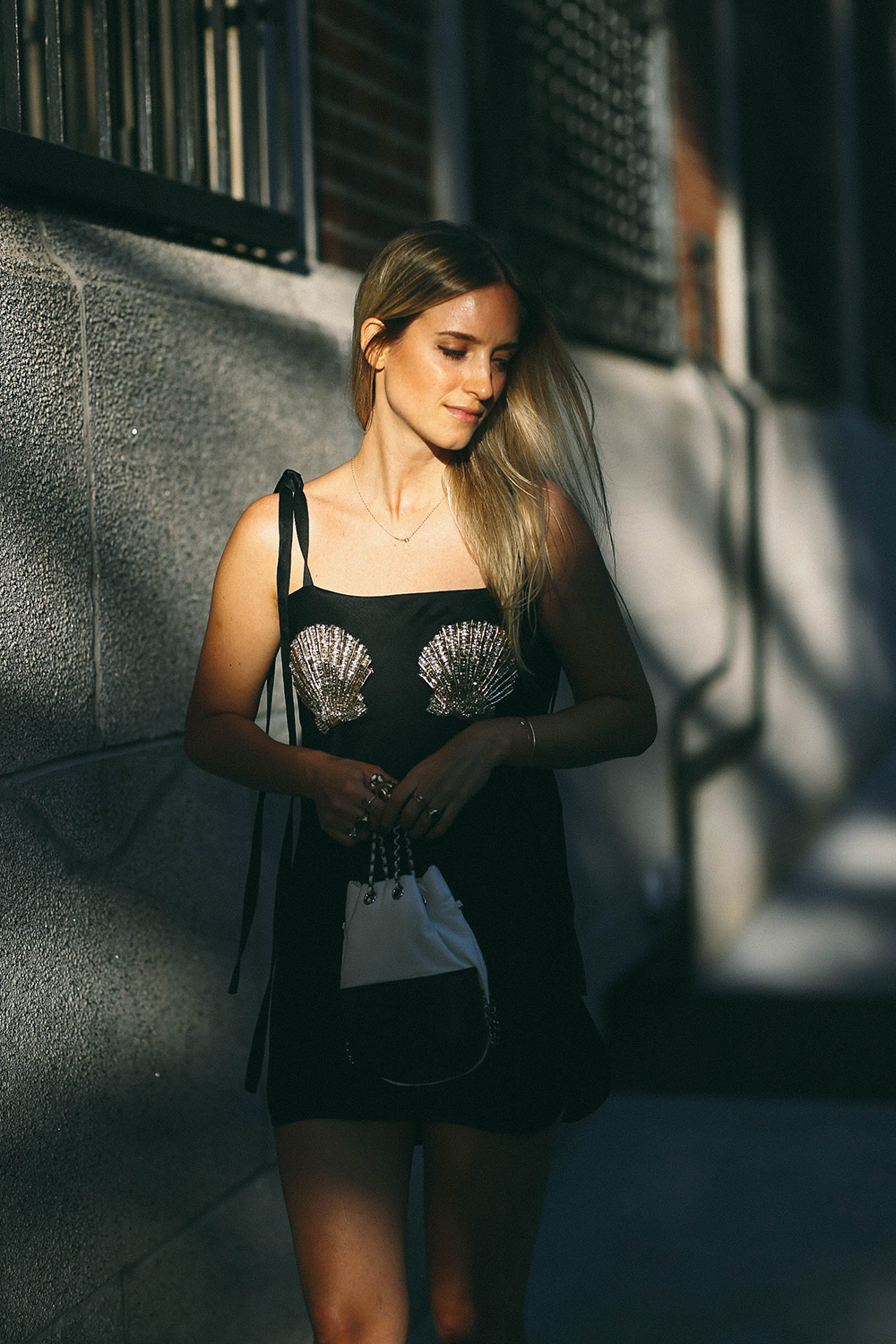 We should all have a dress with sea shells covering our boobs, don't you agree? At least I think so. It's like a legit version of the "coconut bra/straw skirt beach-party look". Something you can actually wear on a weekday day – not that I would encourage anyone to stop dress up, but with this dress people at least won't think you've had one too many Maitais before the actual cocktail hour starts…
With today being the 21st of June, the excitement of summer officially started, alongside the official first day of summer! It's the longest day, so at the same time I feel a little sadness knowing that this is the longest day, and from here days are only getting shorter… Fortunately, before summer leaves us again, we will have plenty of days to enjoy in unbearable city heat, breezy beach days, and lovely summer nights… Those nights are the best, and I think, too, that this Attico sea shell dress is the perfect dress for those nights. It just breathes – apart from it being airy – romance, and gloomy vibes. I could totally see myself wearing it, bare feet while having cocktails on the beach, or with a strappy sandal to a wedding party. Anyway, my point being; not only made this little black sea shell dress my wardrobe instantly more fun, it also made me dream a little more. Sometimes, especially when being surrounded by so many beautiful clothes on a daily basis, you lose sight of the actual beauty. So I've told myself I need to take more time to "experience" the clothes I wear, and not only wear them when I need to shoot them for Thefashionguira.com…
How do you feel that? Do you actually enjoy the clothes you wear, or you don't really think about it any more. You just pull a look in the morning before work, not thinking what it will do for you – make you feel beautiful, a strong women, or just you… I always wonder how other people's dressing routines in the morning are. Let me know in the comments below how you see this, and approach this.
Until then… summer sun on my skin, hitting the golden hour, and an Attico sea shell dress; the perfect combination for a dreamy look for day and night!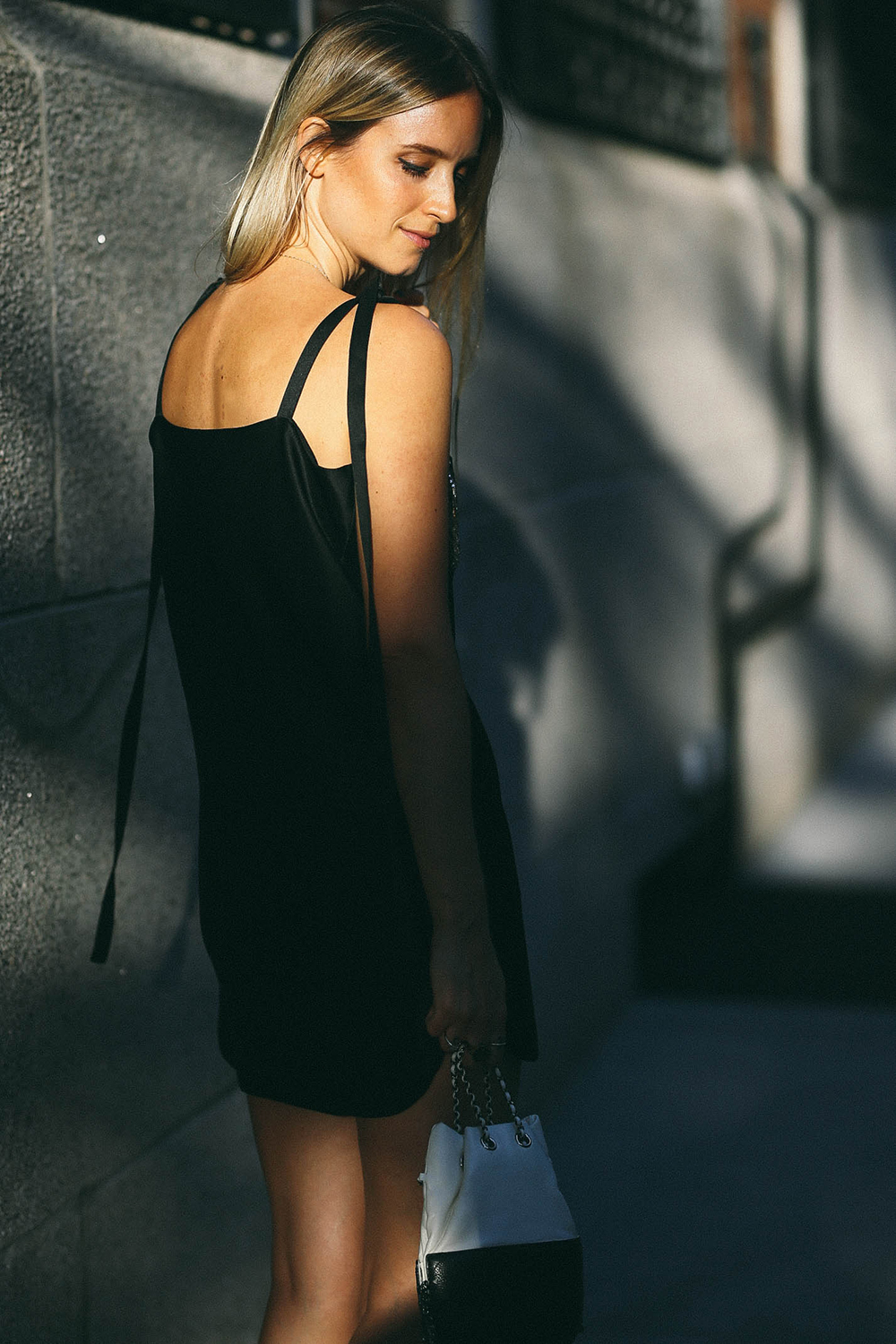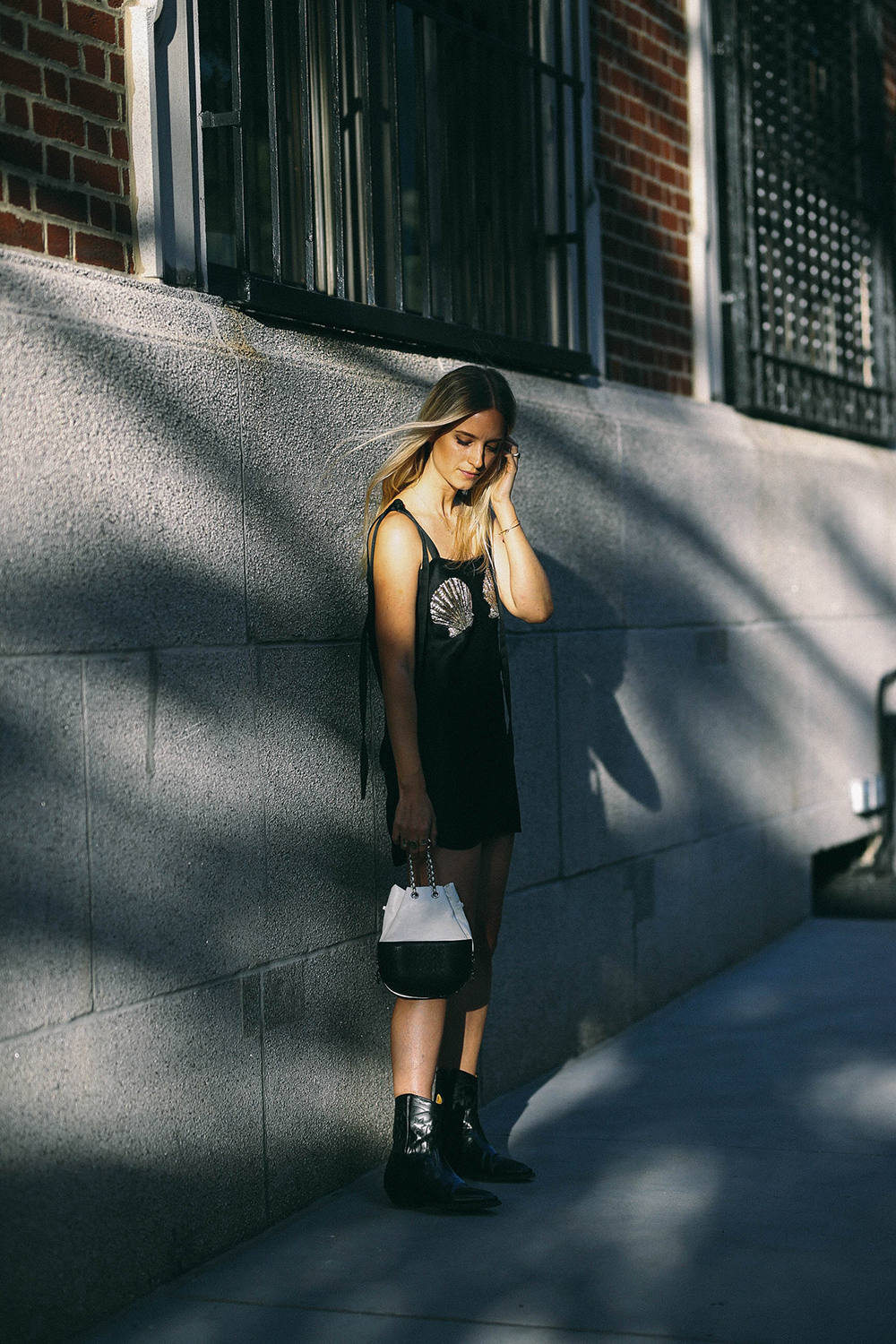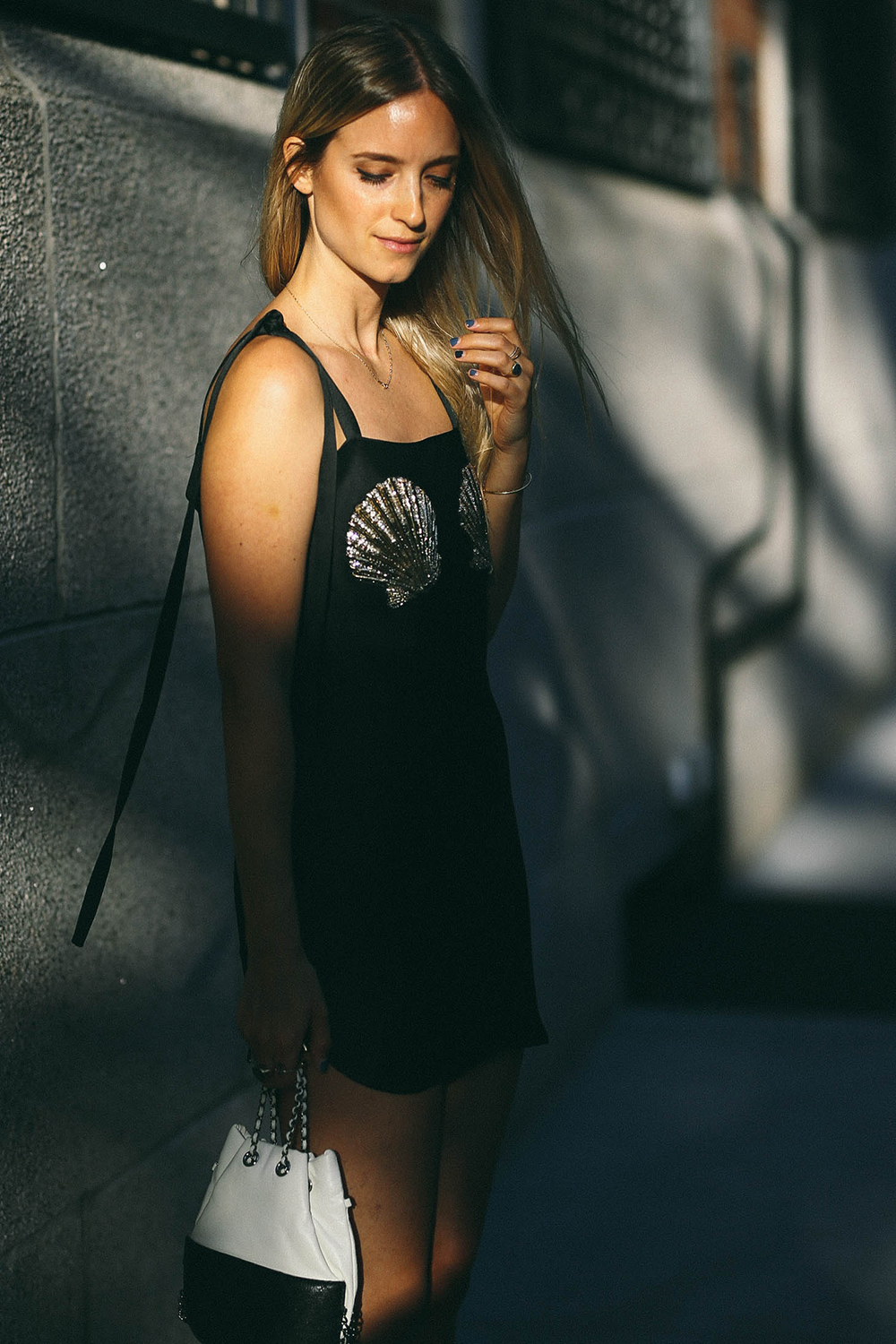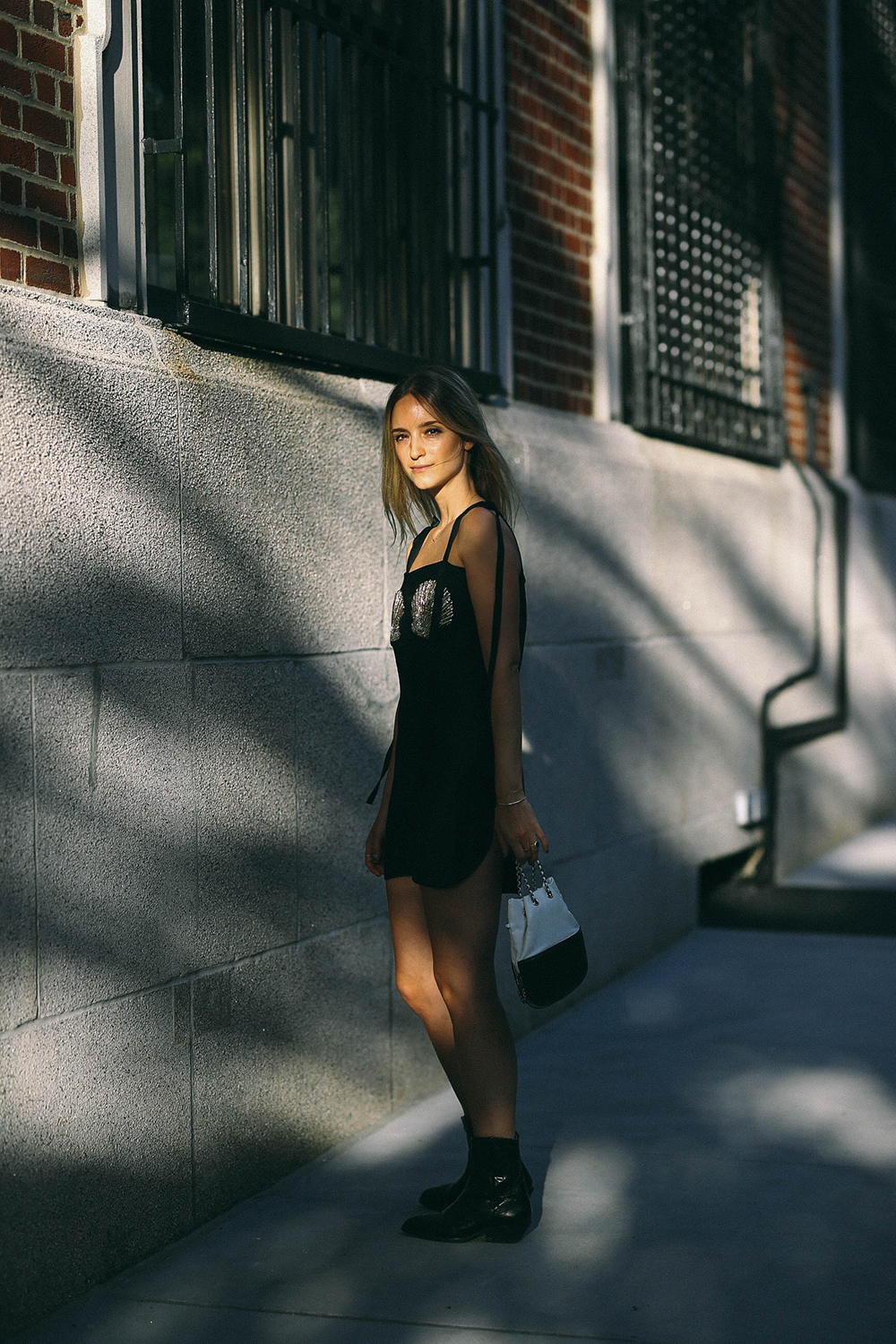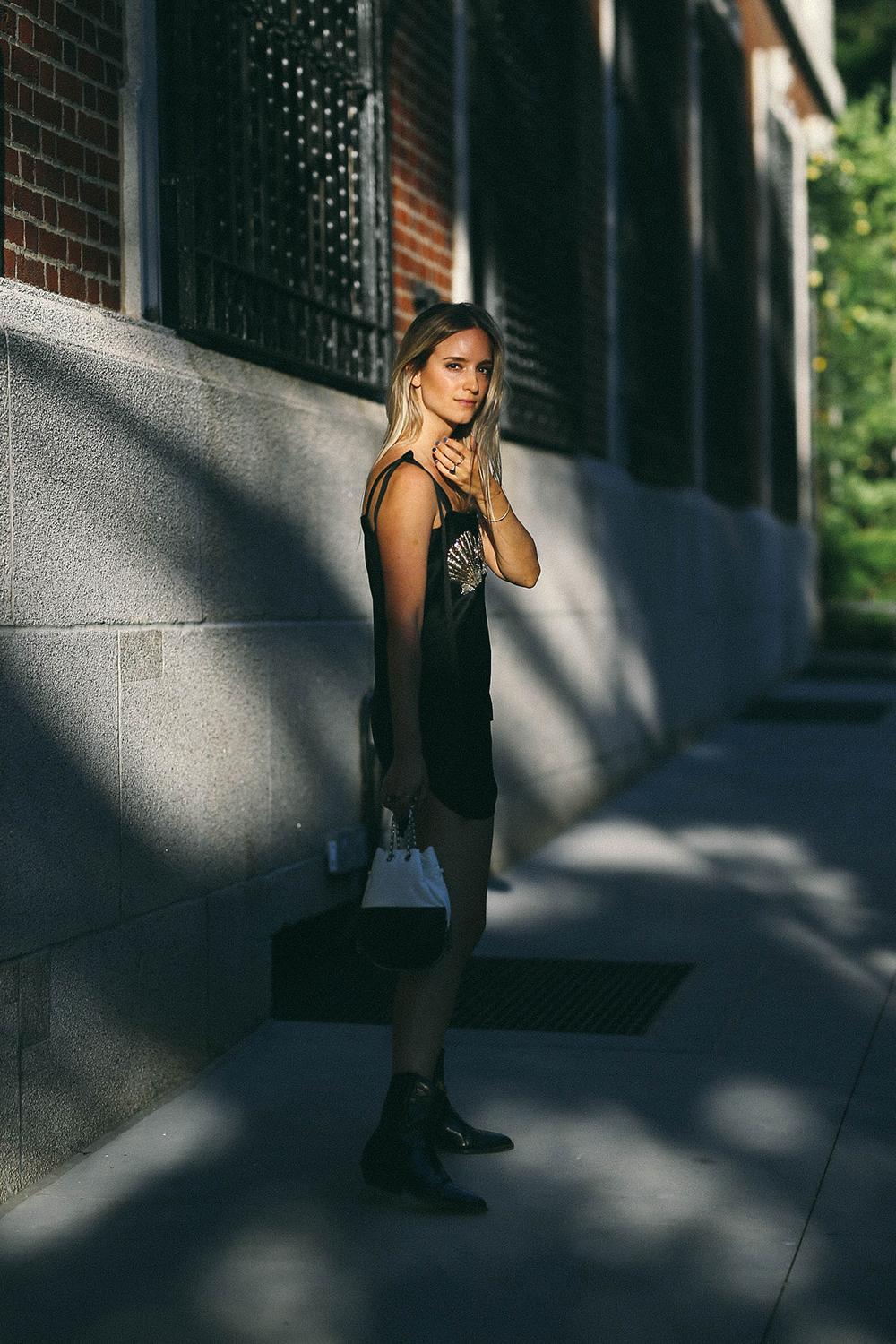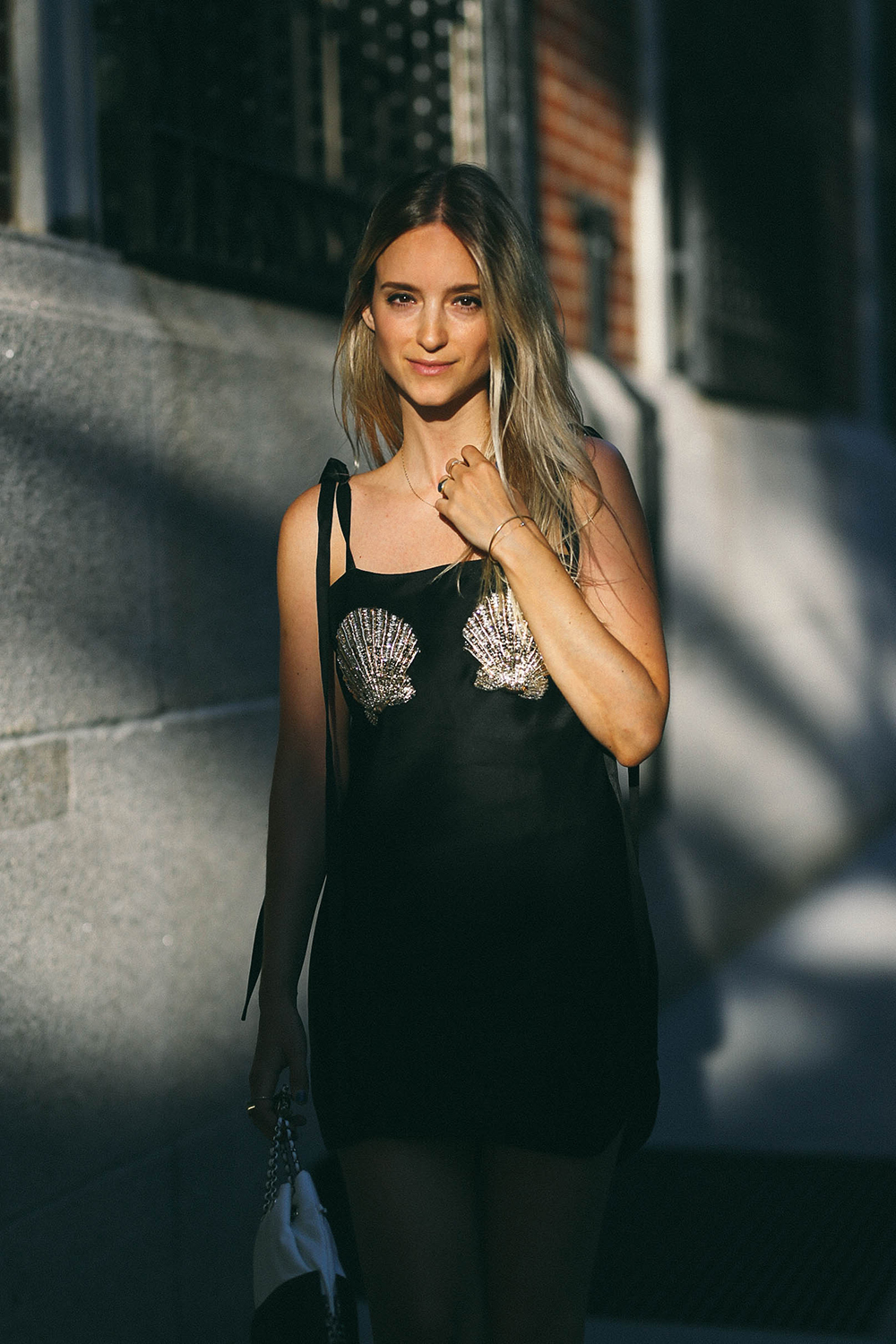 Attico dress | Chanel bag | Sandro boots.
Photos by Jeff Thibodeau
YOUR THOUGHTS
Highlighted