HOLIDAY DETOX SMOOTHIE BOWL
Posted on December 29th 2016 by THEFASHIONGUITAR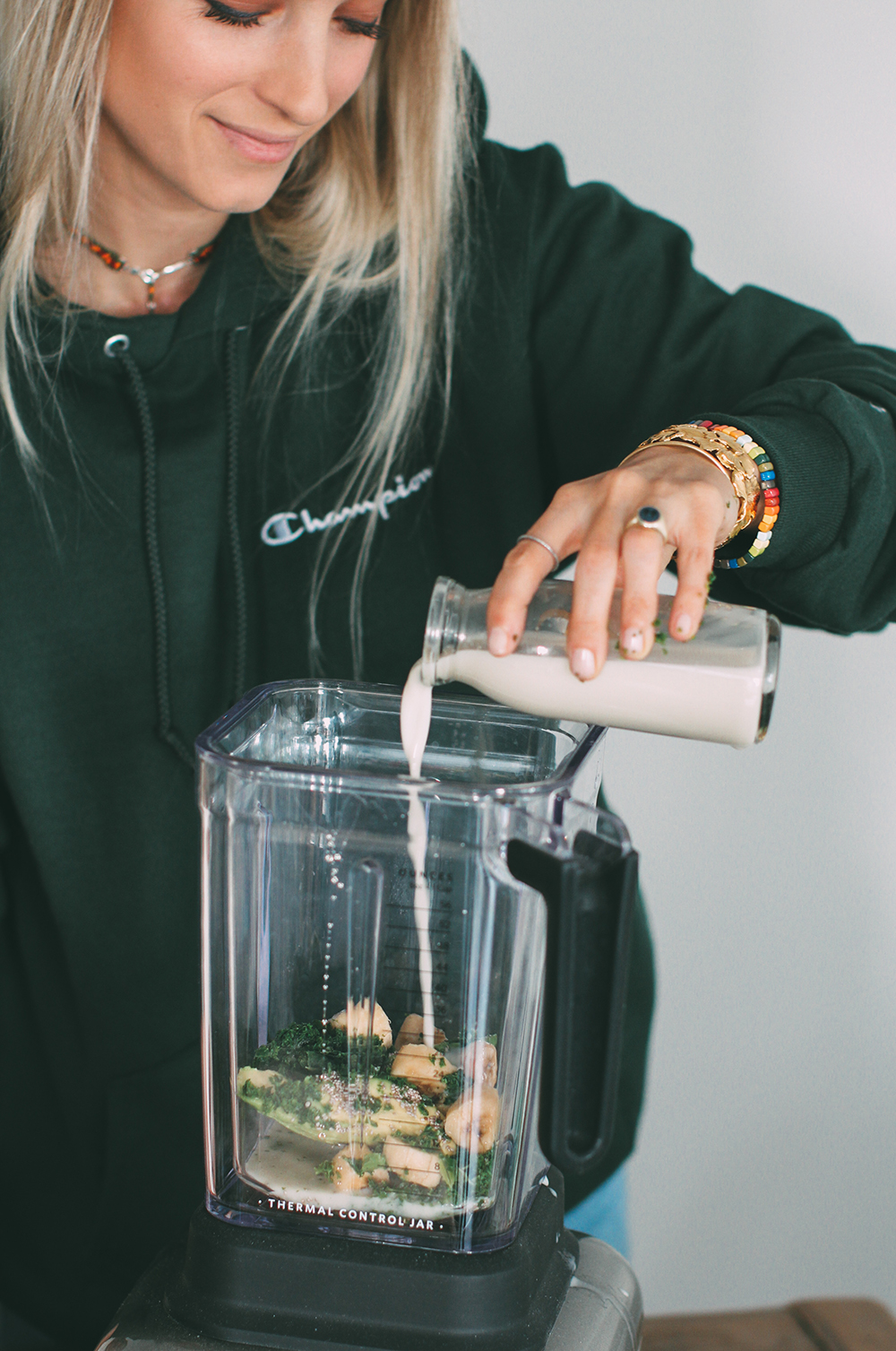 I've not only been detoxing emotionally after the past Holiday weekend, but also quite literally, food-wise. But since I can't live on smoothies only, I figured it was time to try out The Smoothie Bowl. I made one once before, wasn't a big success. However that was before I really knew how to make it. Research is – as with everything – one of the keys to success, so I surfed the internet trying to find out what "the real Smoothie Bowl essentials" were, and smiled with my biggest smile at Thomas so that he would go out in the cold to buy those "essentials". Ten minutes after he came back, this green, über healthy, and tasty Smoothie Bowl was standing in front of me. I don't know how I did it so fast, but it was there, waiting for me to be eaten, and "detox" from all the French cheese, red wine, and roasts I ate over the weekend…
Though, I'm not sure if it's officially detoxing, but this Smoothie Bowl is delicious, and there's something so good about having your greens and fruit before 10AM. It's makes you at ease. You can tick one box for the day, if you know what I mean.
Anyway, here's what you need for this bowl of glory…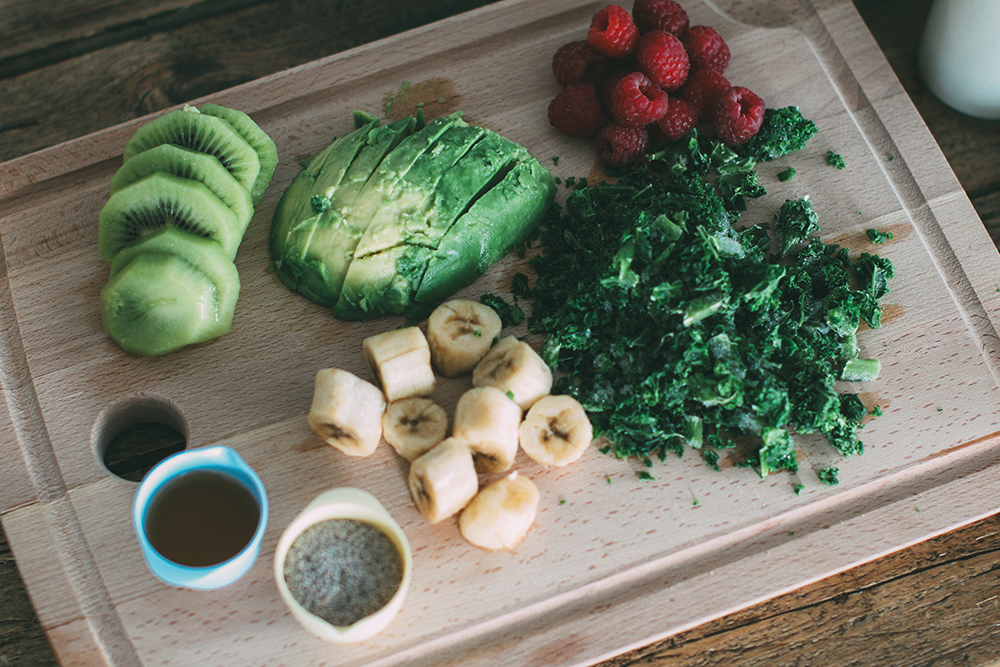 For the Smoothie-part:
Obviously my favorite kitchen appliance at the moment: the KitchenAid® Pro Line® Series Blender
1 cup chopped frozen kale
1 frozen banana sliced
1 cup unsweetened almond milk
1/2 of an avocado
1 cup of ice
1/4 cup agave syrup
All the above at once in the KitchenAid® Pro Line® Series Blender and blend on high-speed until real smooth. Right away in a bowl, and add the below toppings, or anything you like really. I also planned to add shredded coconut, but I forgot…
Then for the toppings:
Kiwi sliced
A hand full of raspberries
1/4 cup chai seeds
I know green looks scary to some of you, but you have to trust me on this one, it's good. It's sweet, but not too – I wouldn't like that – and you don't taste the kale… It's delicious, and the toppings make it a real breakfast feast!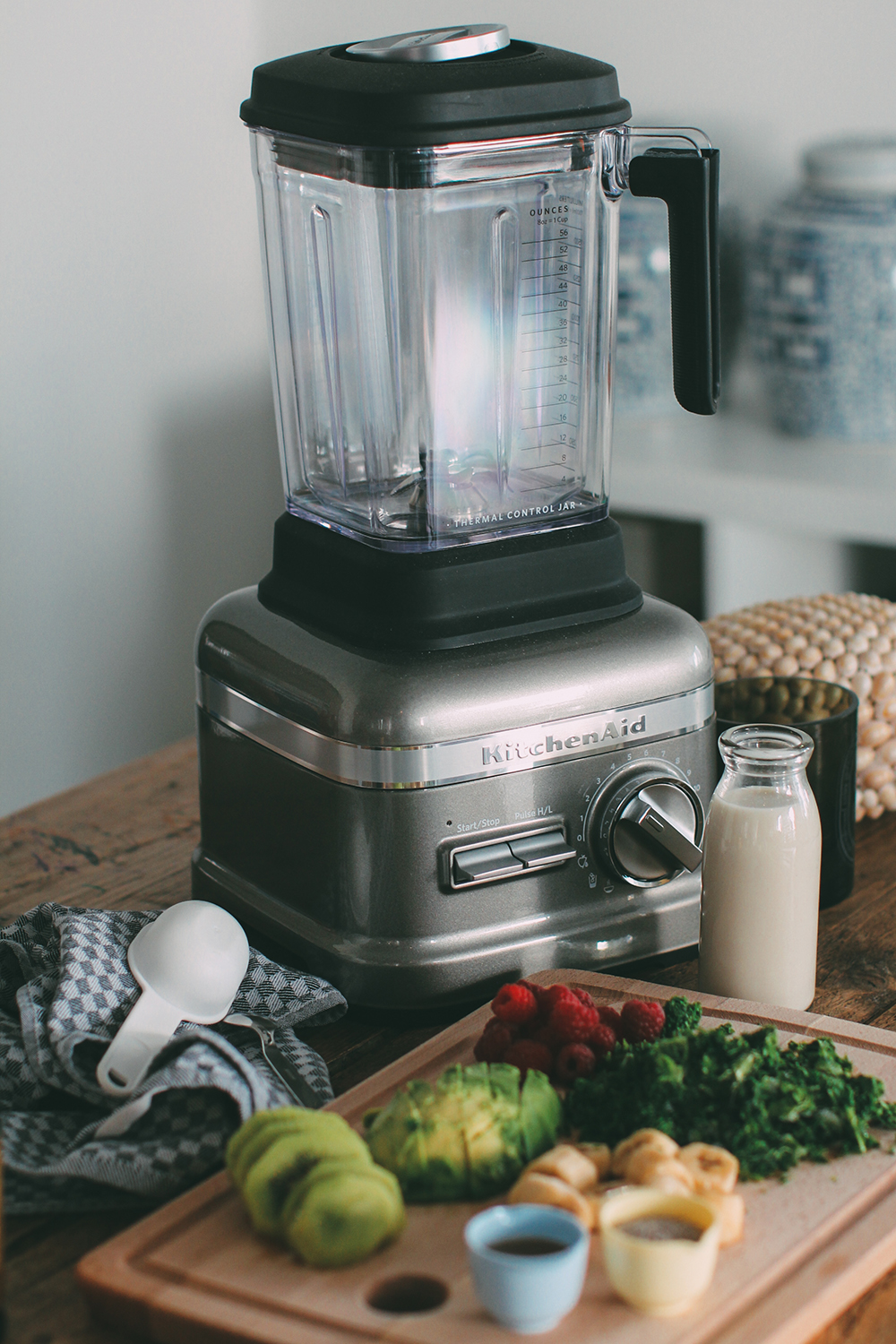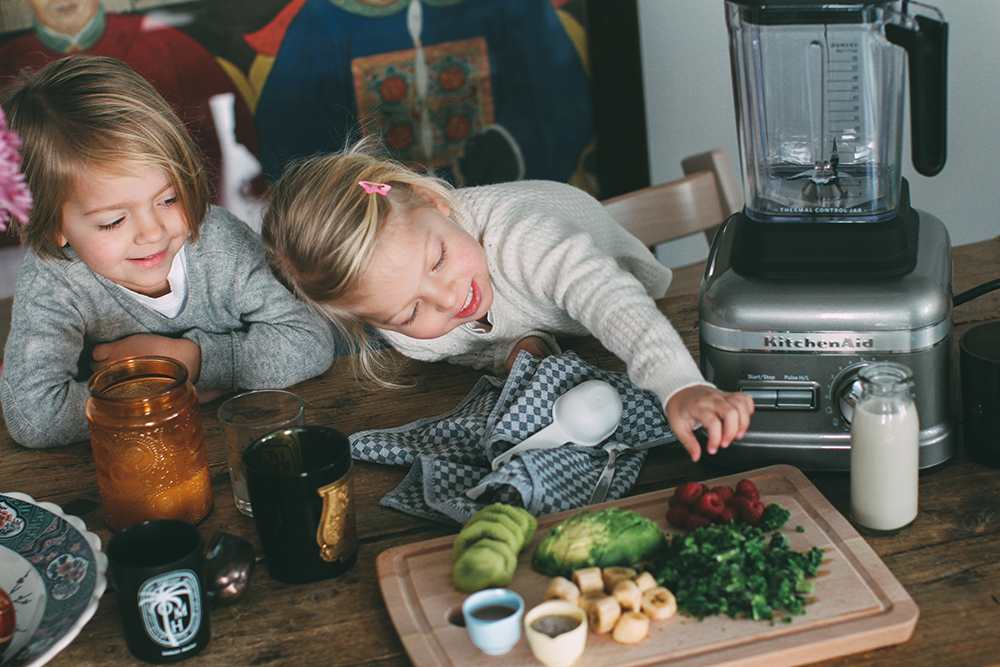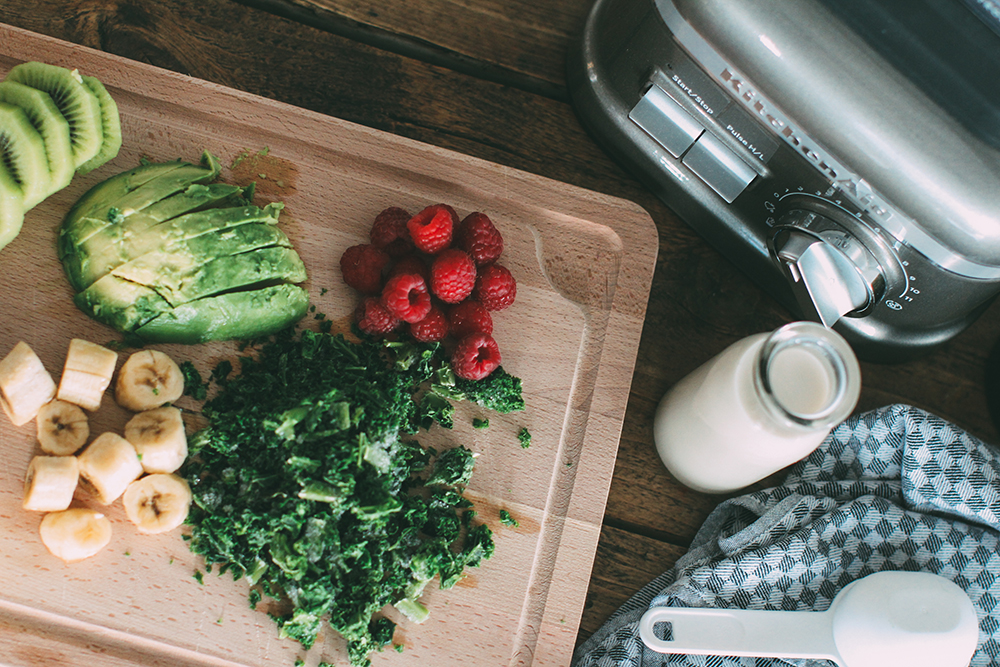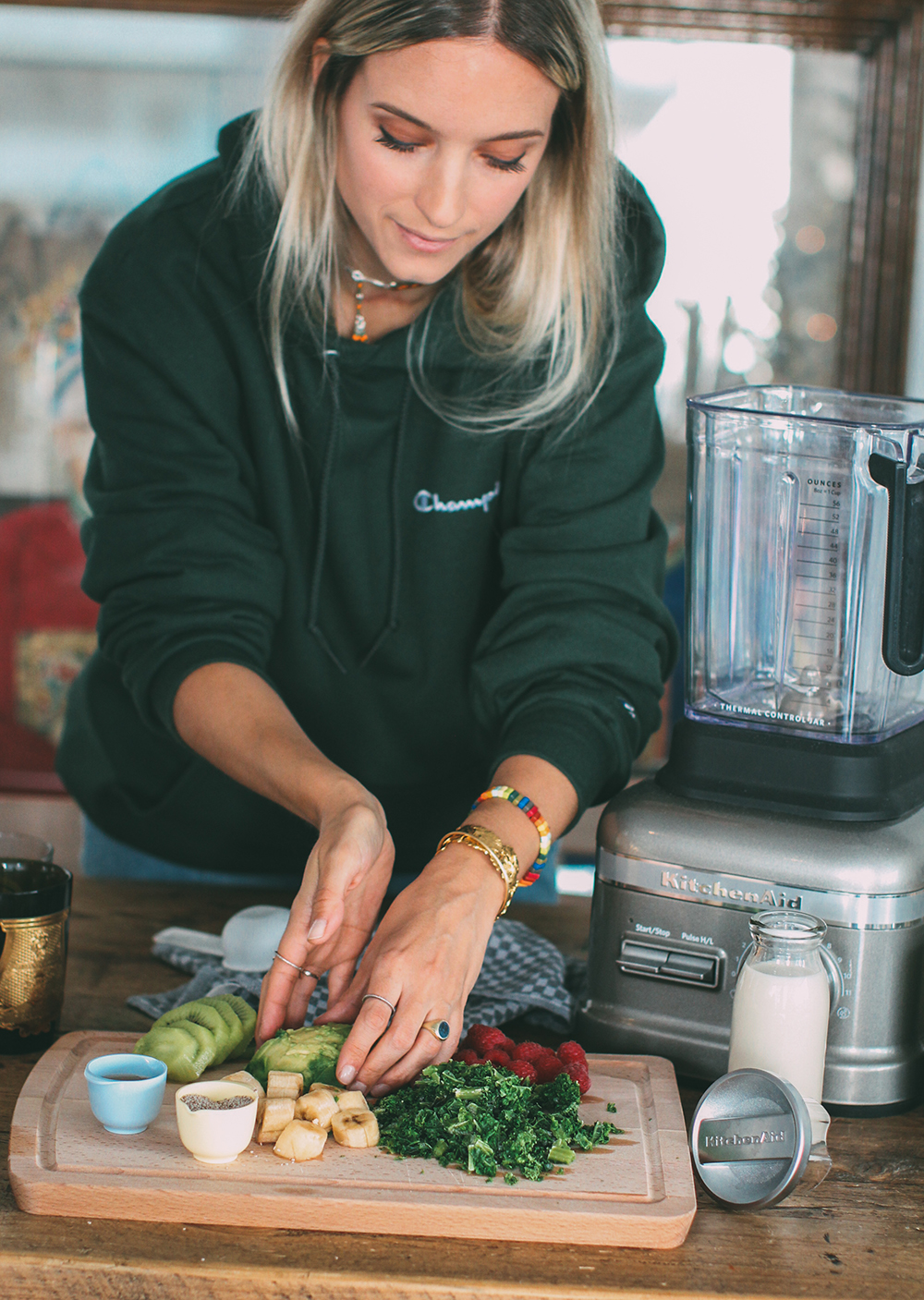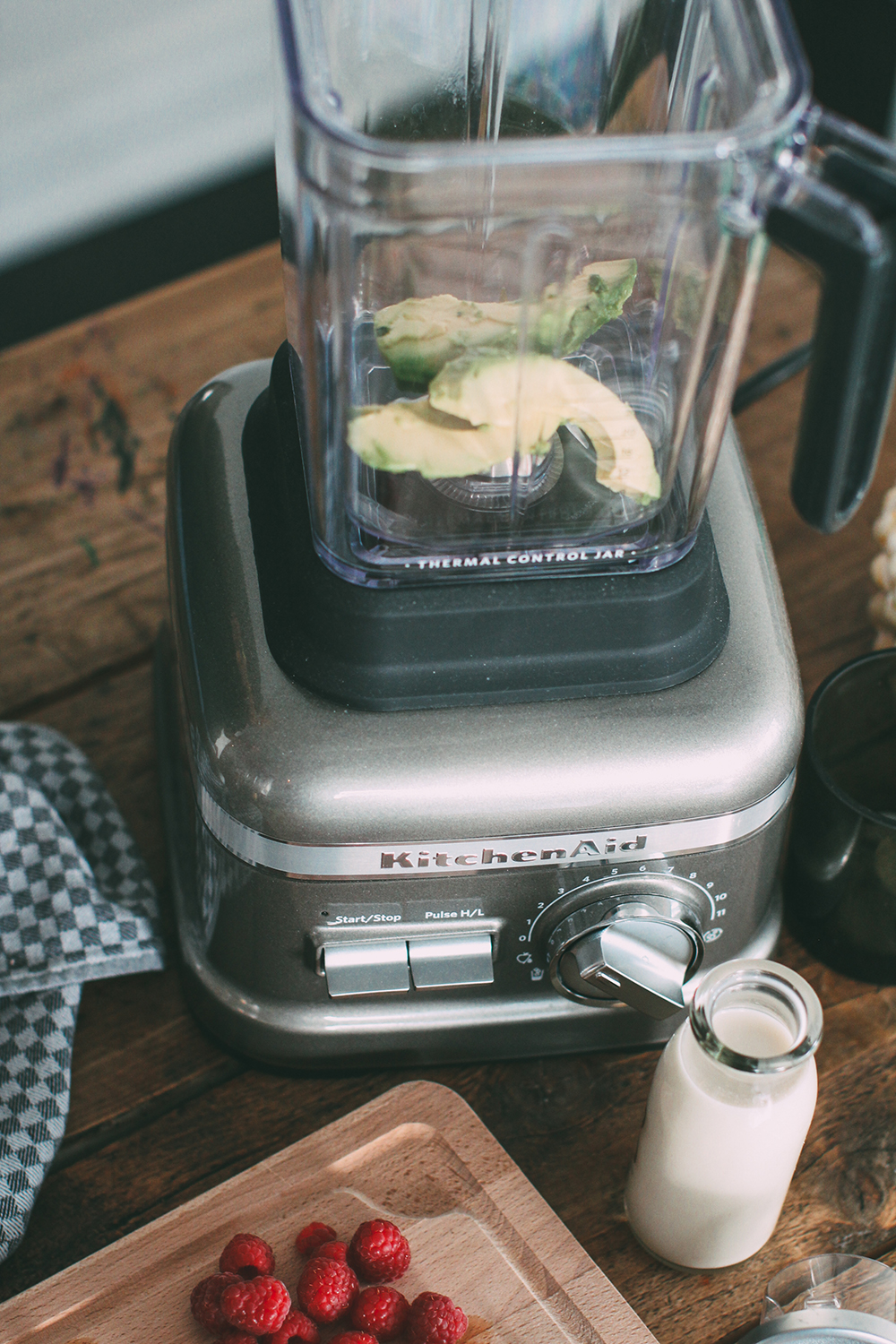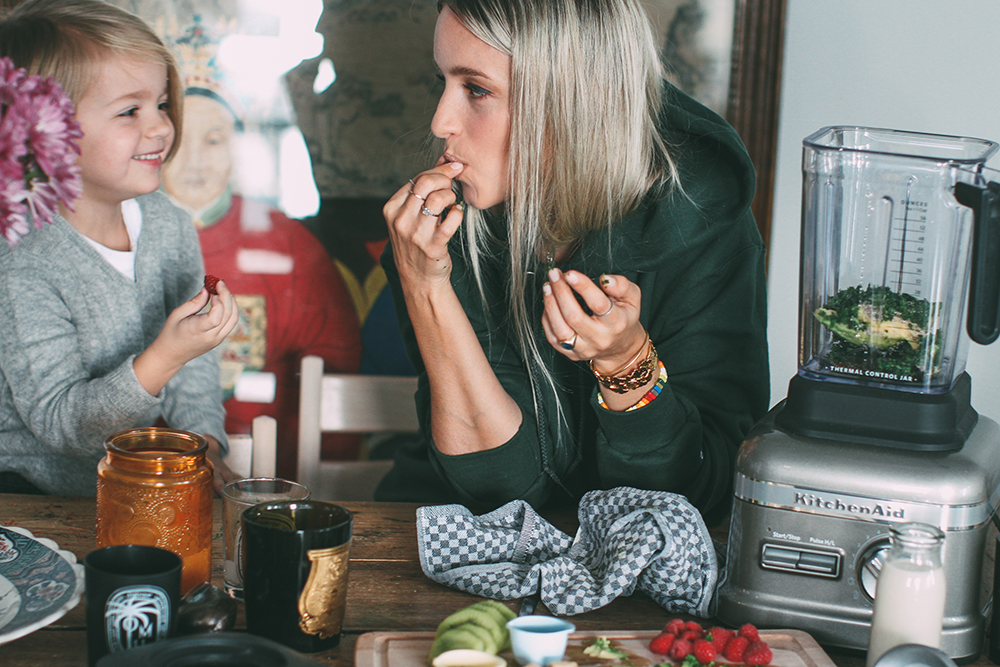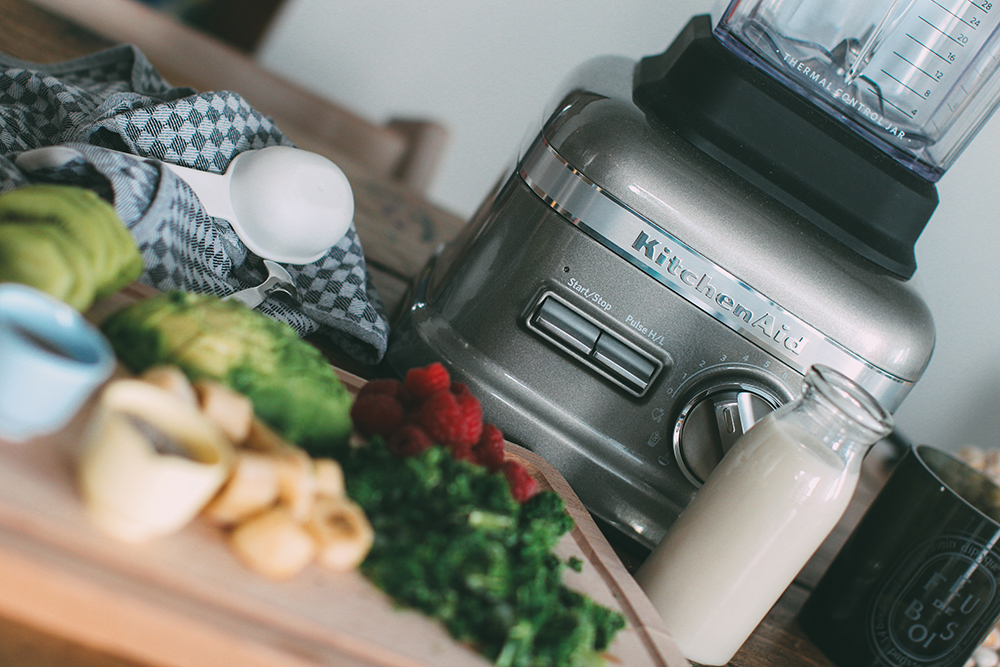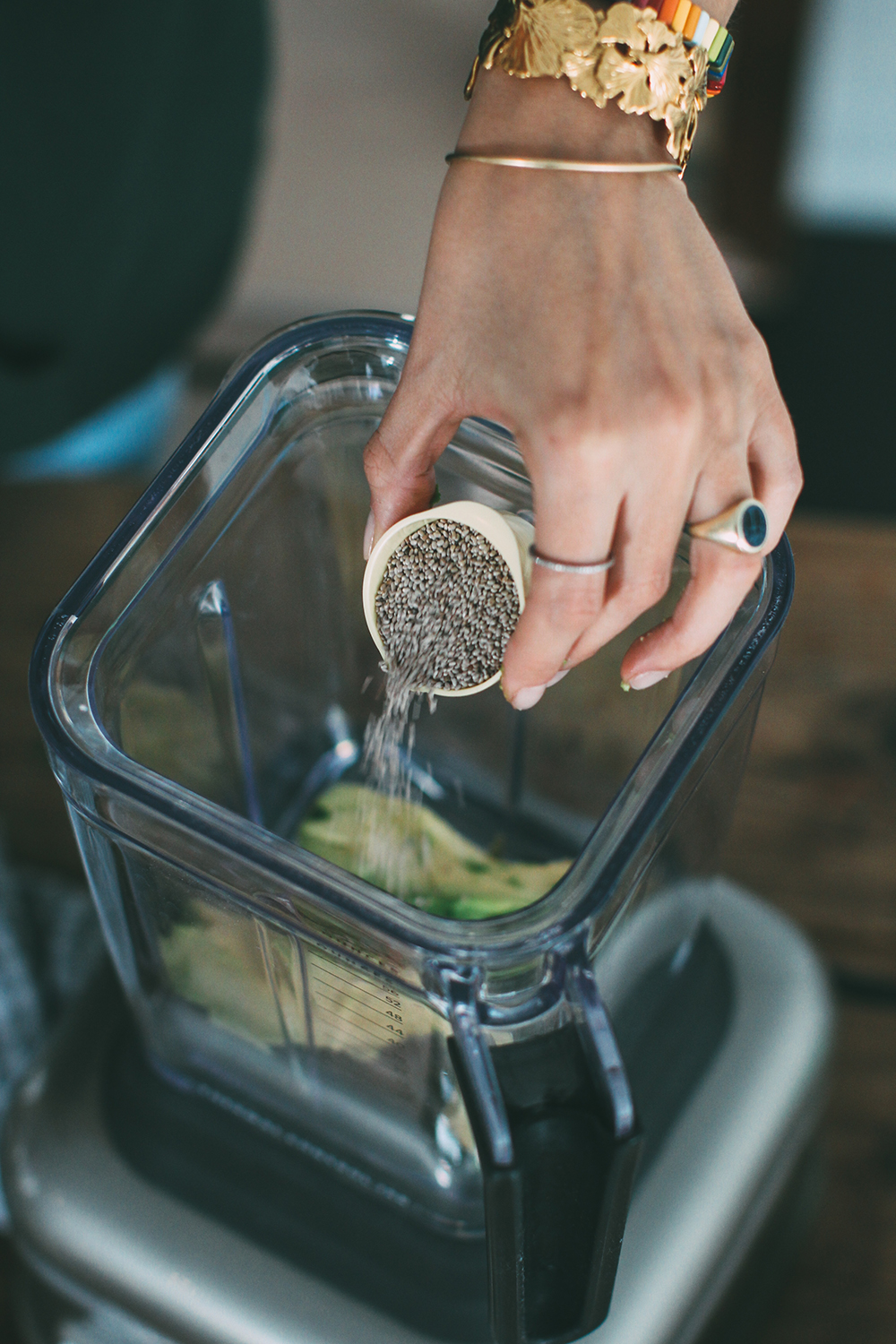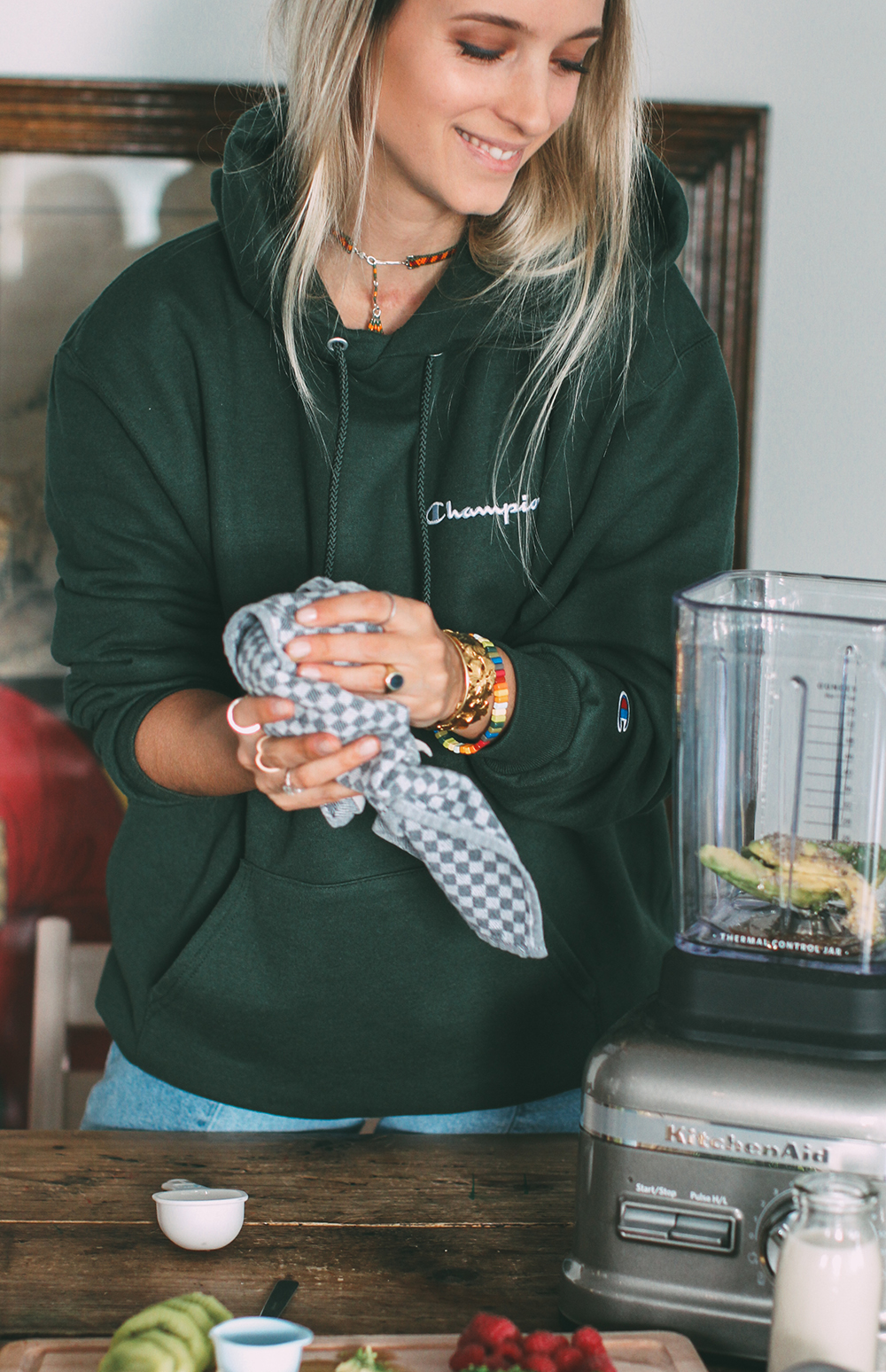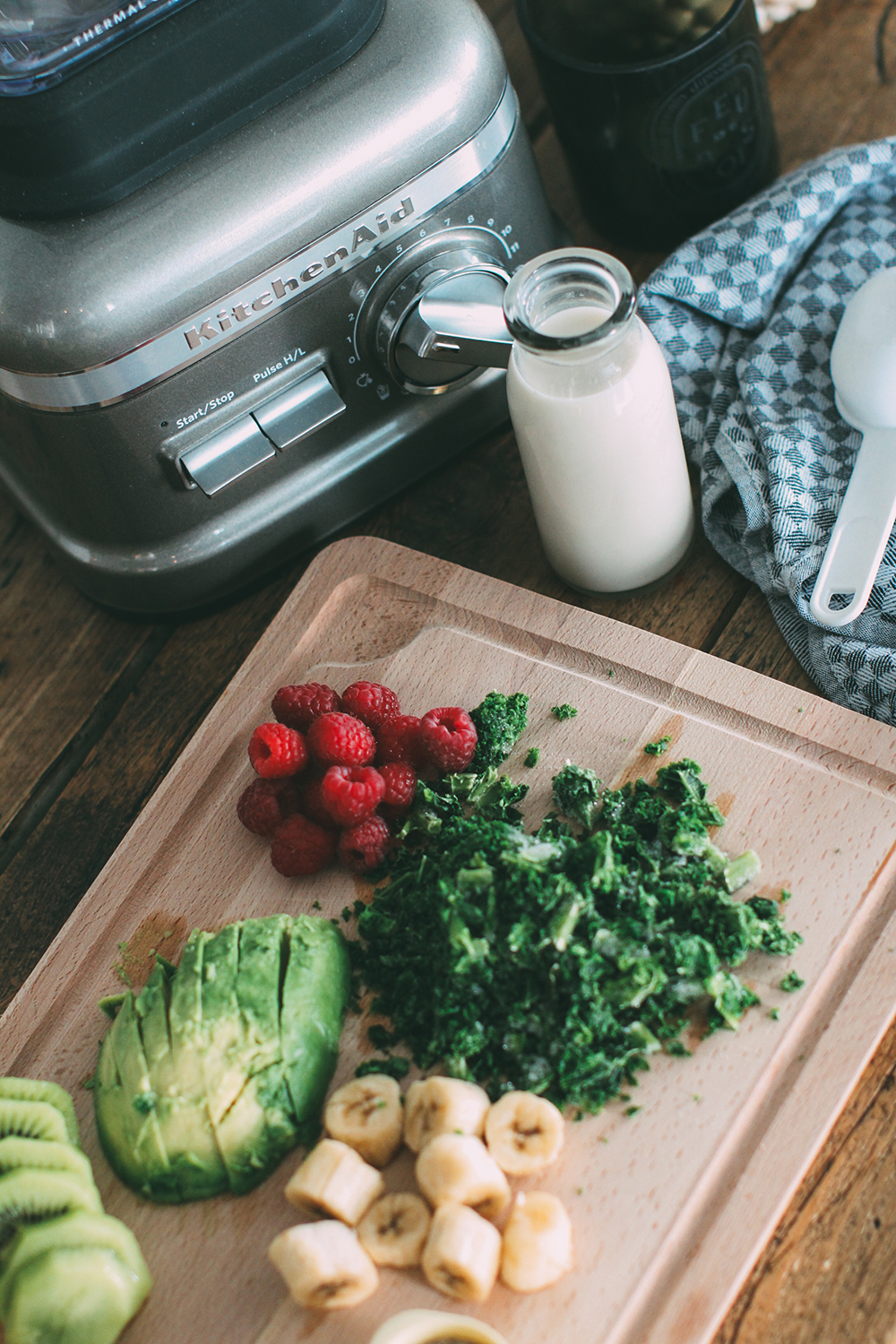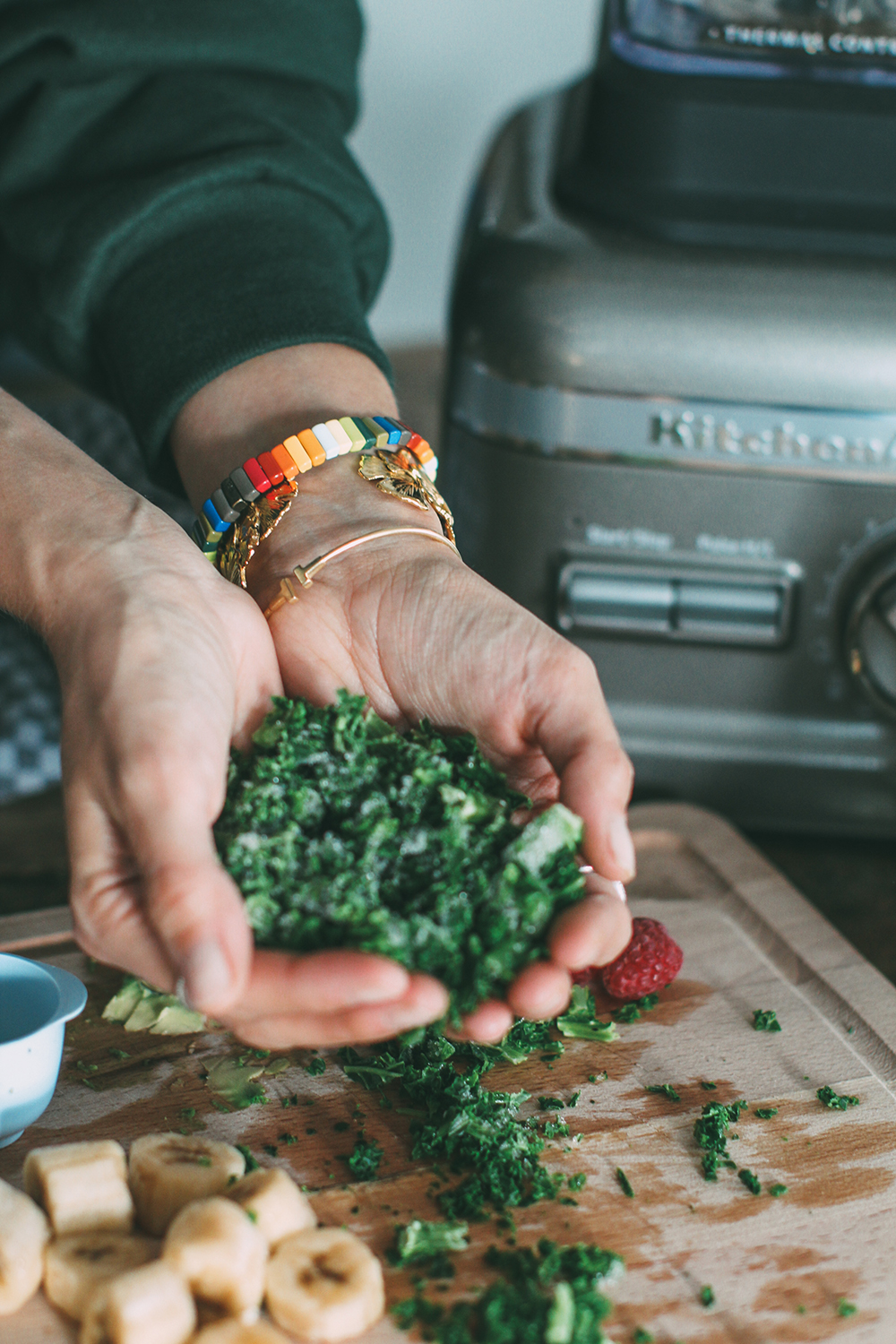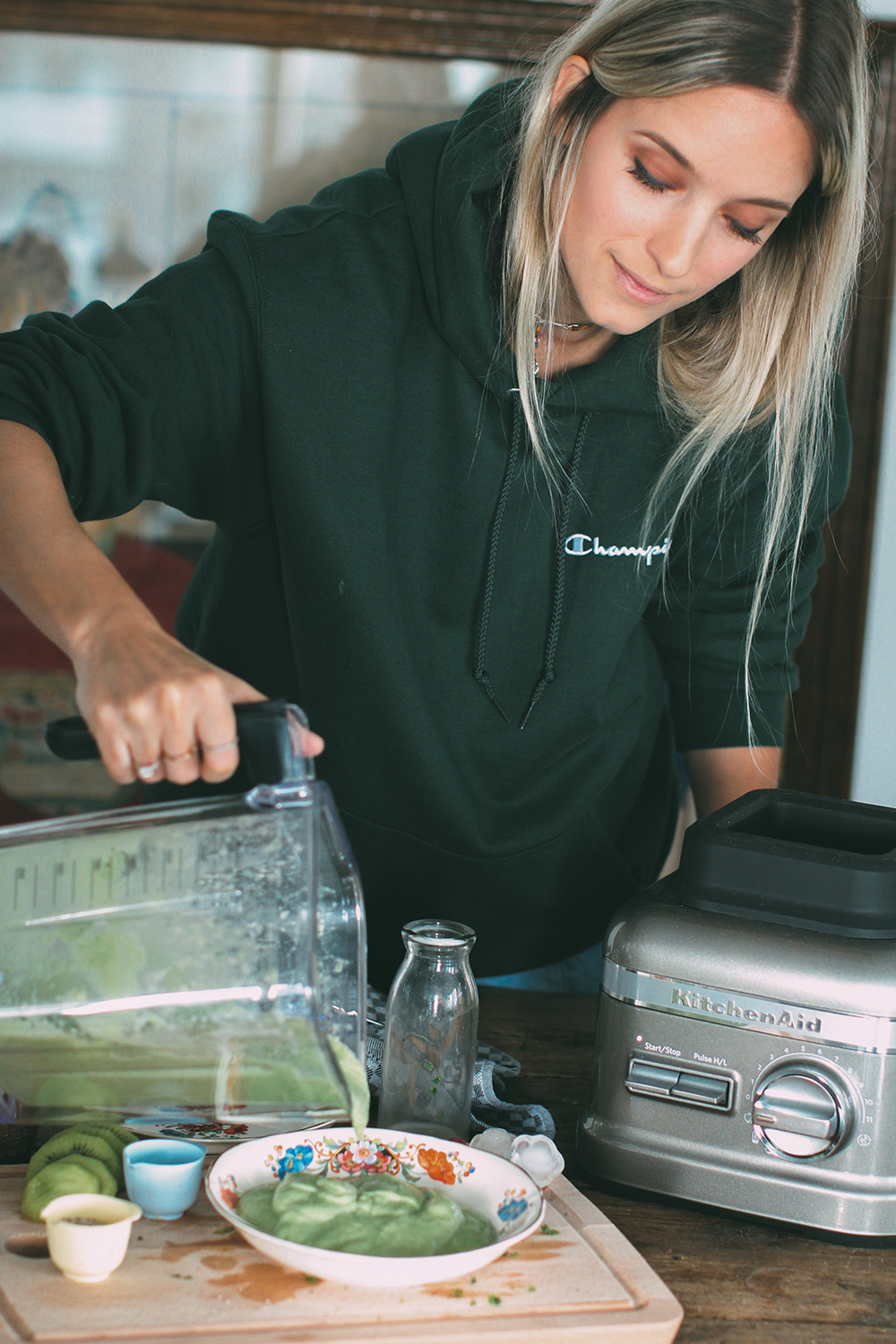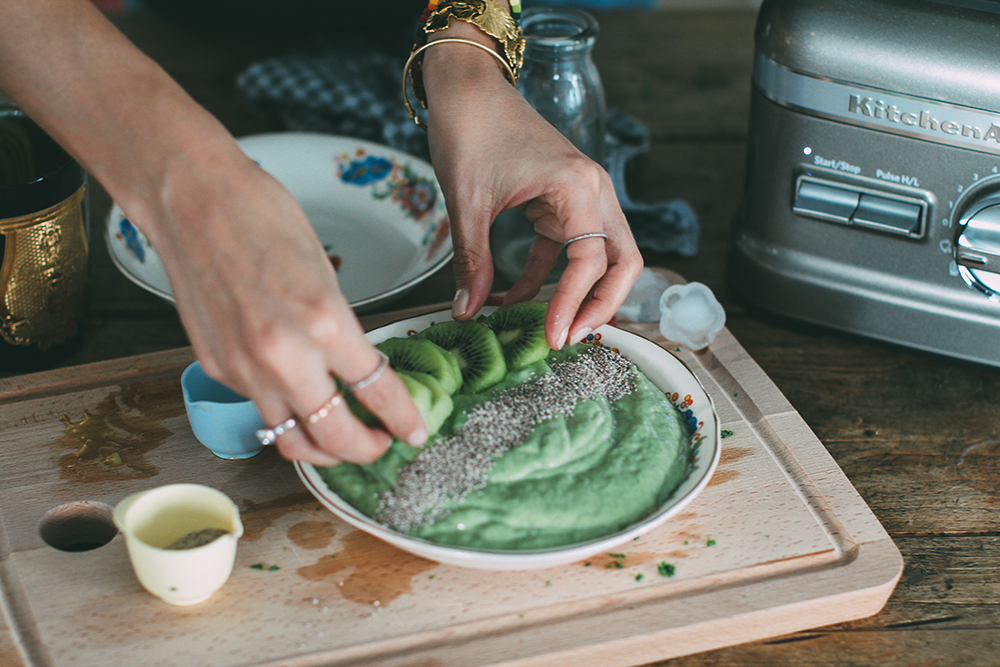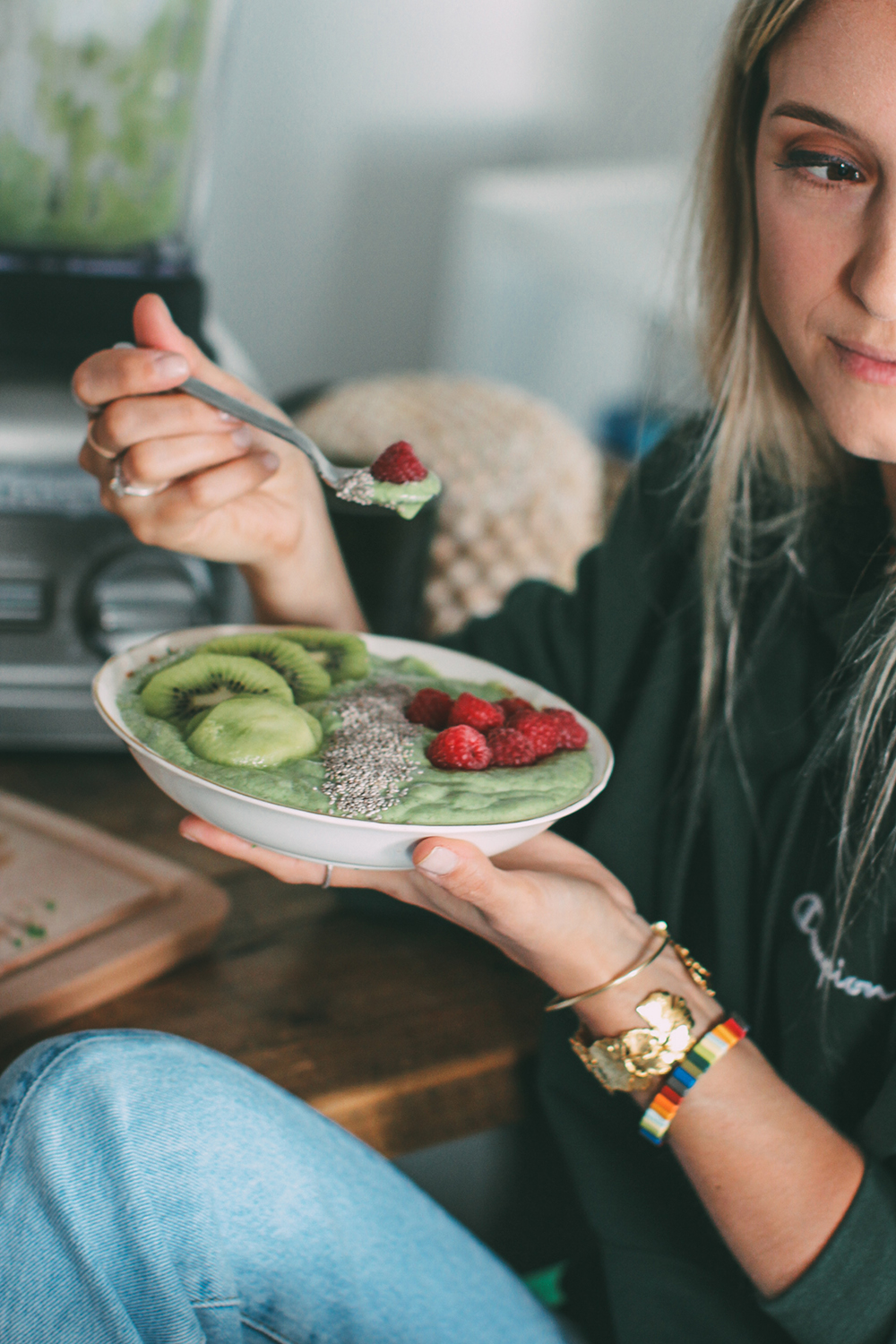 Champion sweater | H&M Trend jeans | Roxanne Assoulin necklace and rainbow bracelet | Aurelie Bidermann golden bracelet | Tiffany & Co bracelet | Chanel eyeshadow (#268) | Chanel foundation | Chanel mascara | Charlotte Tilbury eyeliner | Nars bronzer | Glossier boy brow.
This post was created in collaboration with KitchenAid® USA for which I used their KitchenAid® Pro Line® Series Blender!
YOUR THOUGHTS