STAYING CHIC THIS WINTER
Posted on December 23rd 2016 by THEFASHIONGUITAR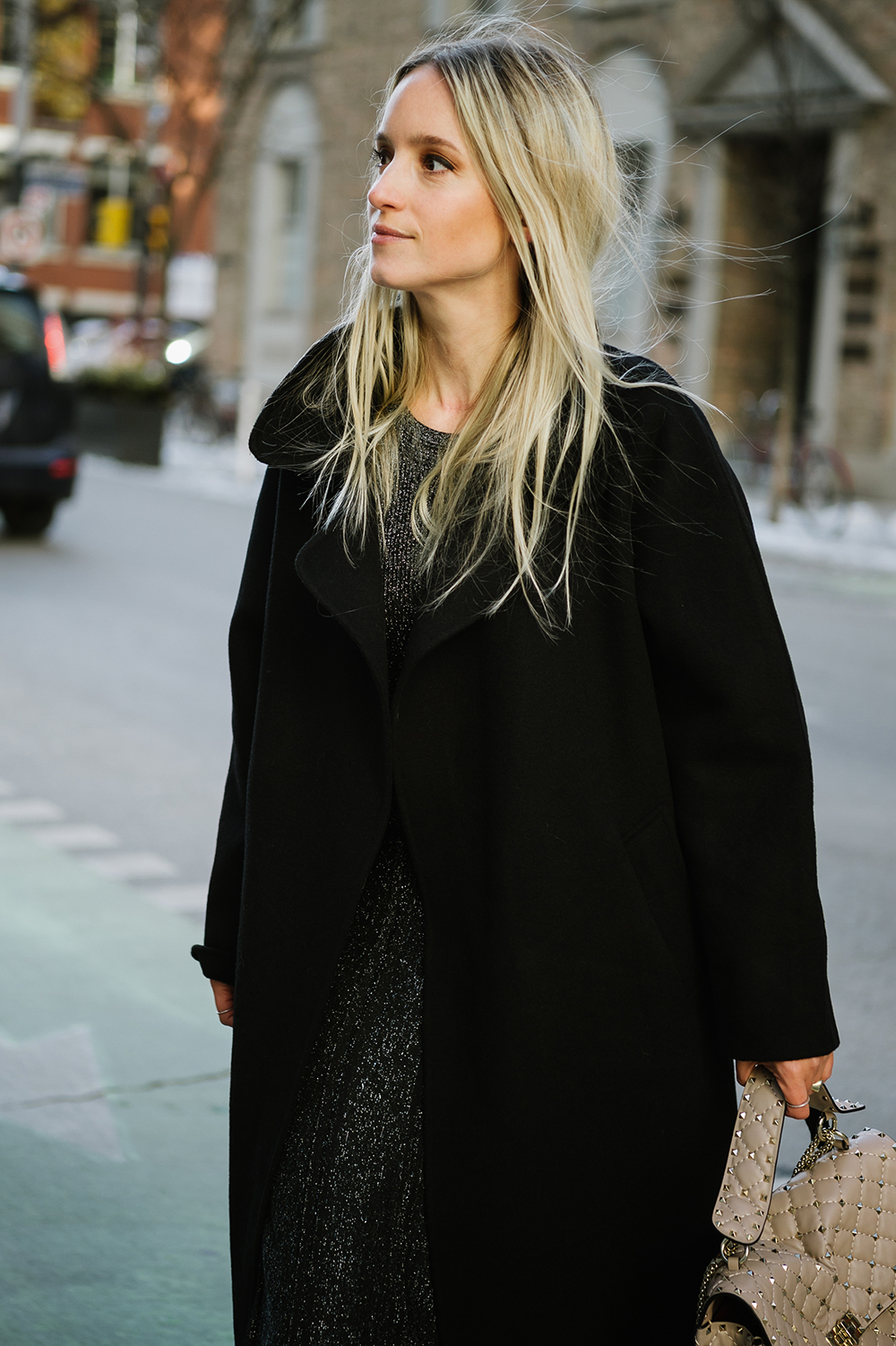 Please don't be distracted by my lovely red nose – it's officially freezing outside – nor my hair that "flying" everywhere but where I want it to be. It's one of those days… Too cold for life, too cold to dress up, and with only one solution suitable: oversized hoodies and sweats all day. But with my love for the "Parisian effortless chic" – which always makes me end up at Sandro again – I've decided that the cold weather is not going to be my fashion-advisor this winter. I rather take advice from those women who know how to look sophisticated at all times: The French women. Needless to say, I will have to keep in mind that temperatures between Paris and Toronto/New York are almost the opposite of each other, so that my outfits have to be weather appropriate – and that nobody wants to see me in my sweats on New Year's Eve…
Truth to be told, I love a NYE in sweats. Those NYE parties are always much-anticipated on, yet extremely disappointing. I couldn't think of anything more perfect than spending it at home, with a group of best friends, lots of champagne… in an outfit much like something mentioned above. Then again, it's one of those moments where you can dress up, go all the way if you like, and shine. Yet, you won't see me go that crazy, I rather stick to the less is more approach – is that something French too? And then I'm not referring to less clothes, of course.
So in preparation for New Years in a freezing cold climate, I left my strappy sandals at home, and opted for a western boot. Then, very much inspired by the Fall/Winter runways, I combined those with a midi-dress that has this ballerina-style that I LOVE at the moment too – and it has enough glitter for the occasion. The coat is, of course, something we can't go without. I like that it's not "shaped" much, but hangs on the shoulders, and has this oversized look. As if I've borrowed it from my dad. It's again a good contrast with the dress, and as well the boots. This could potentially be what I'm going to wear for NYE. Do you have something in mind already?
This post was created in collaboration with Sandro Paris.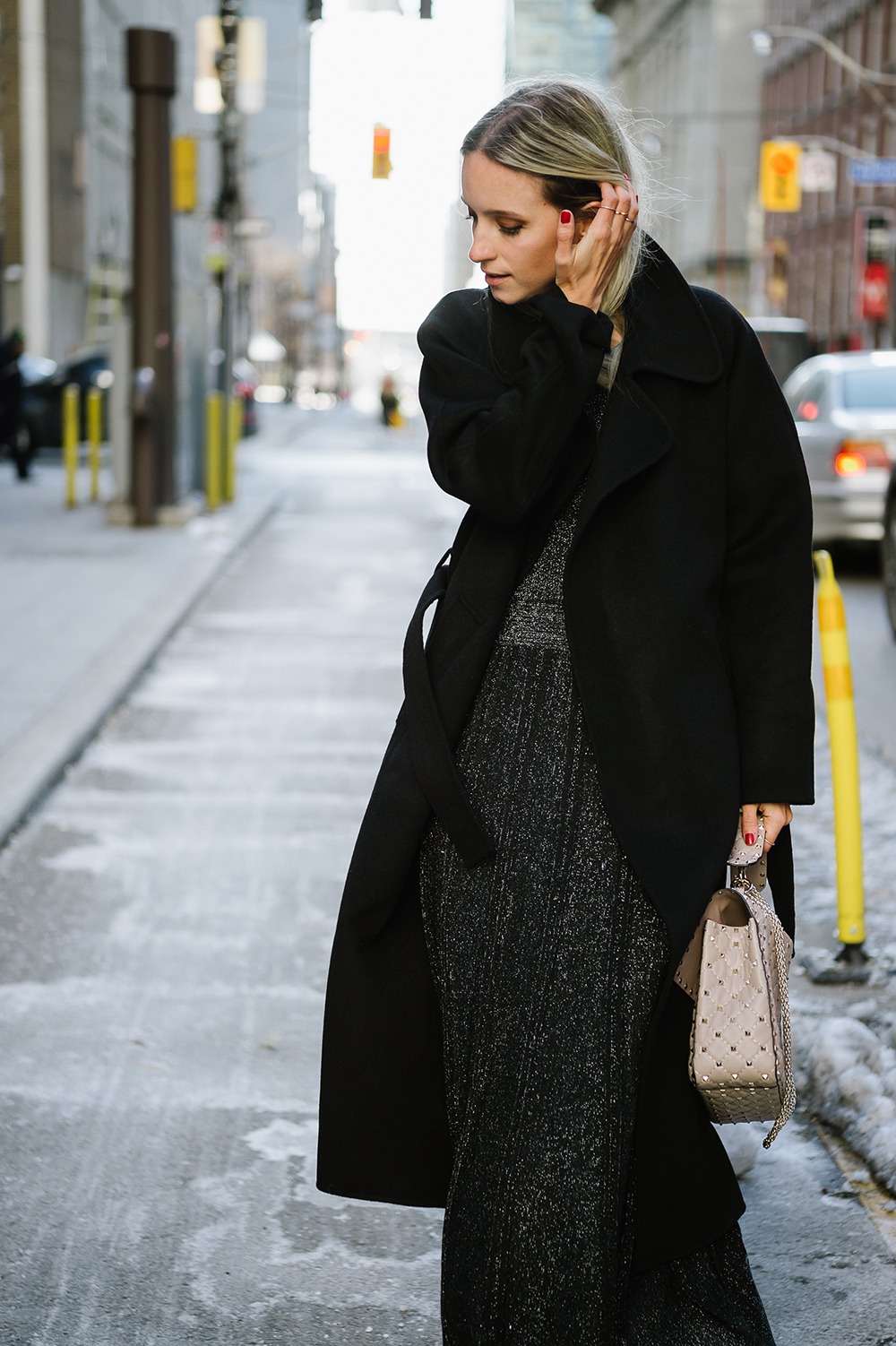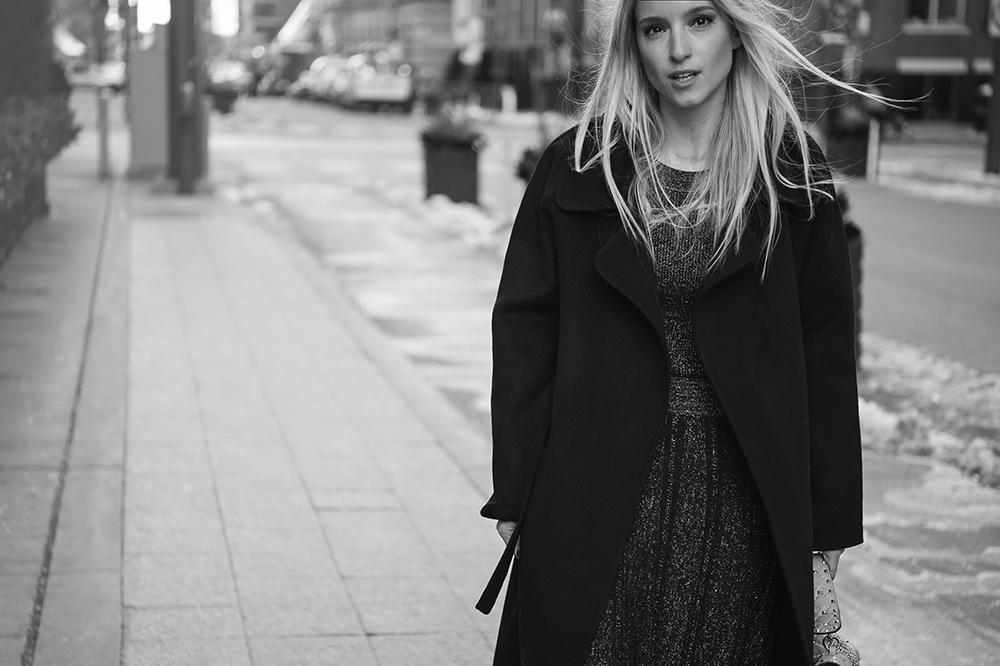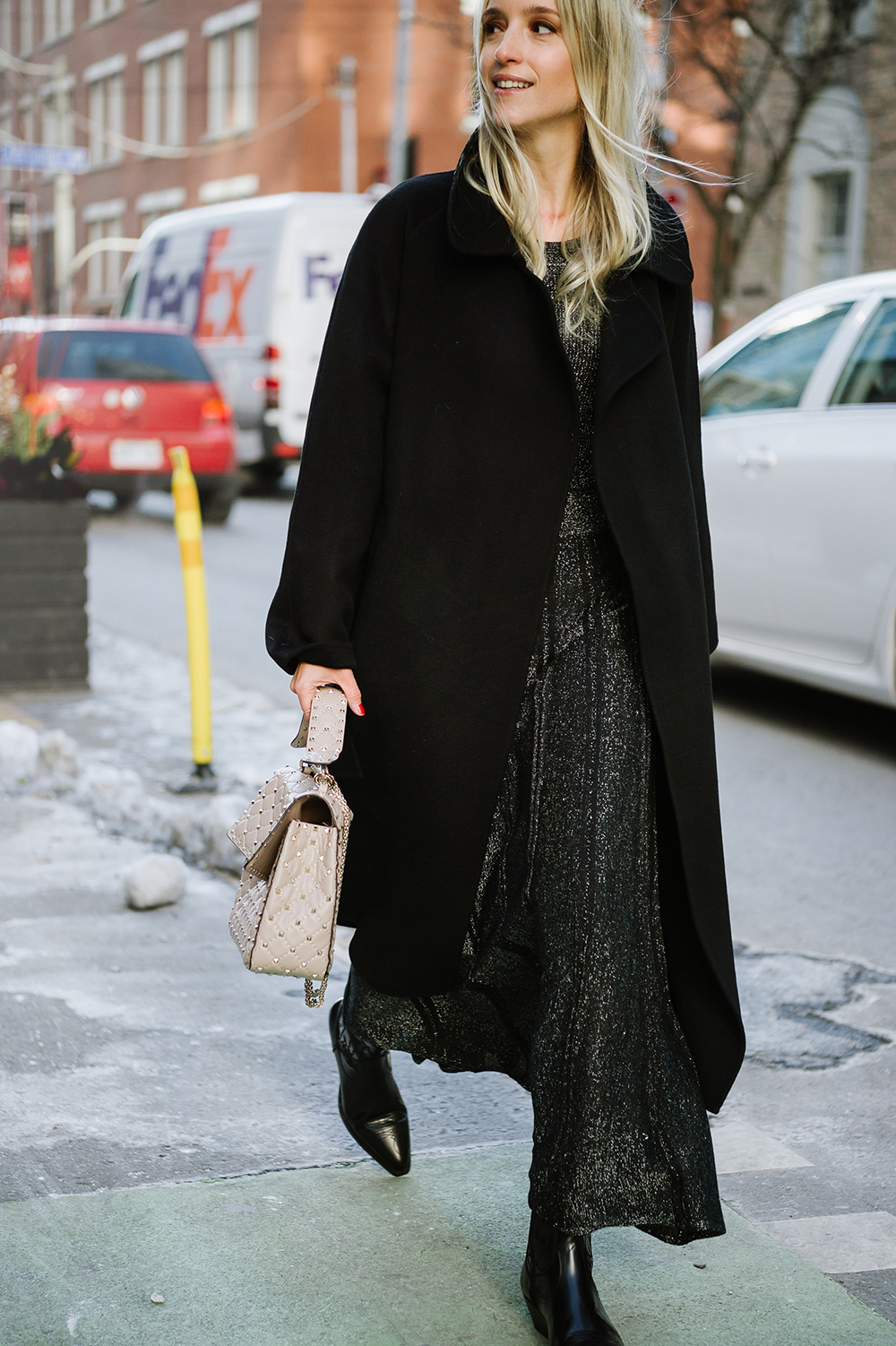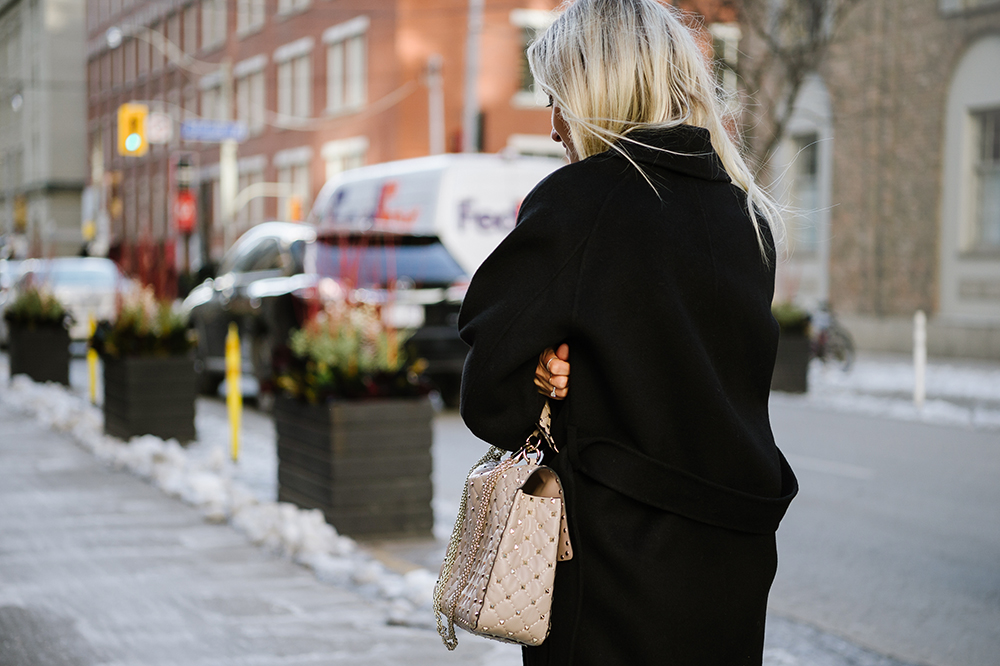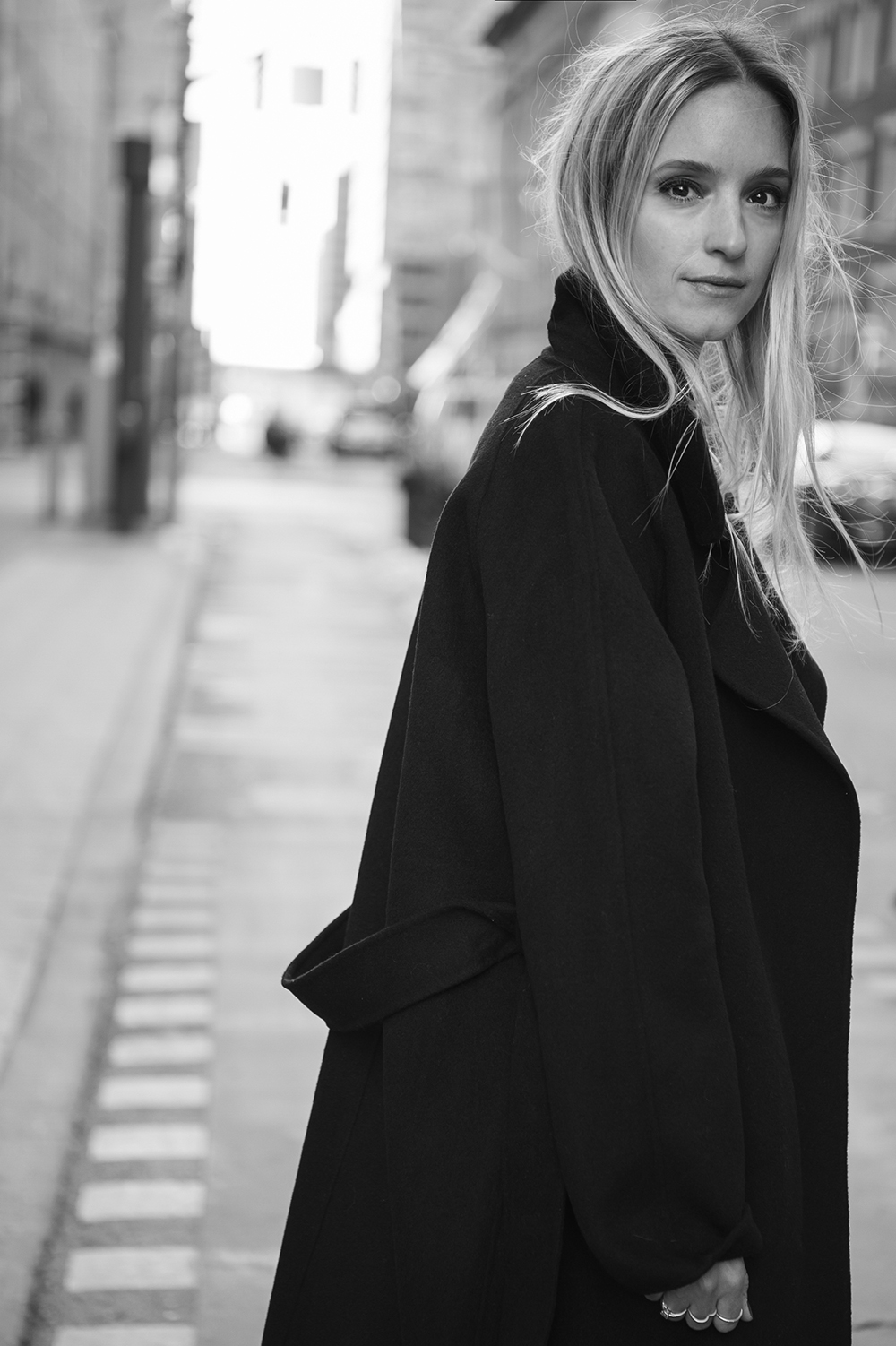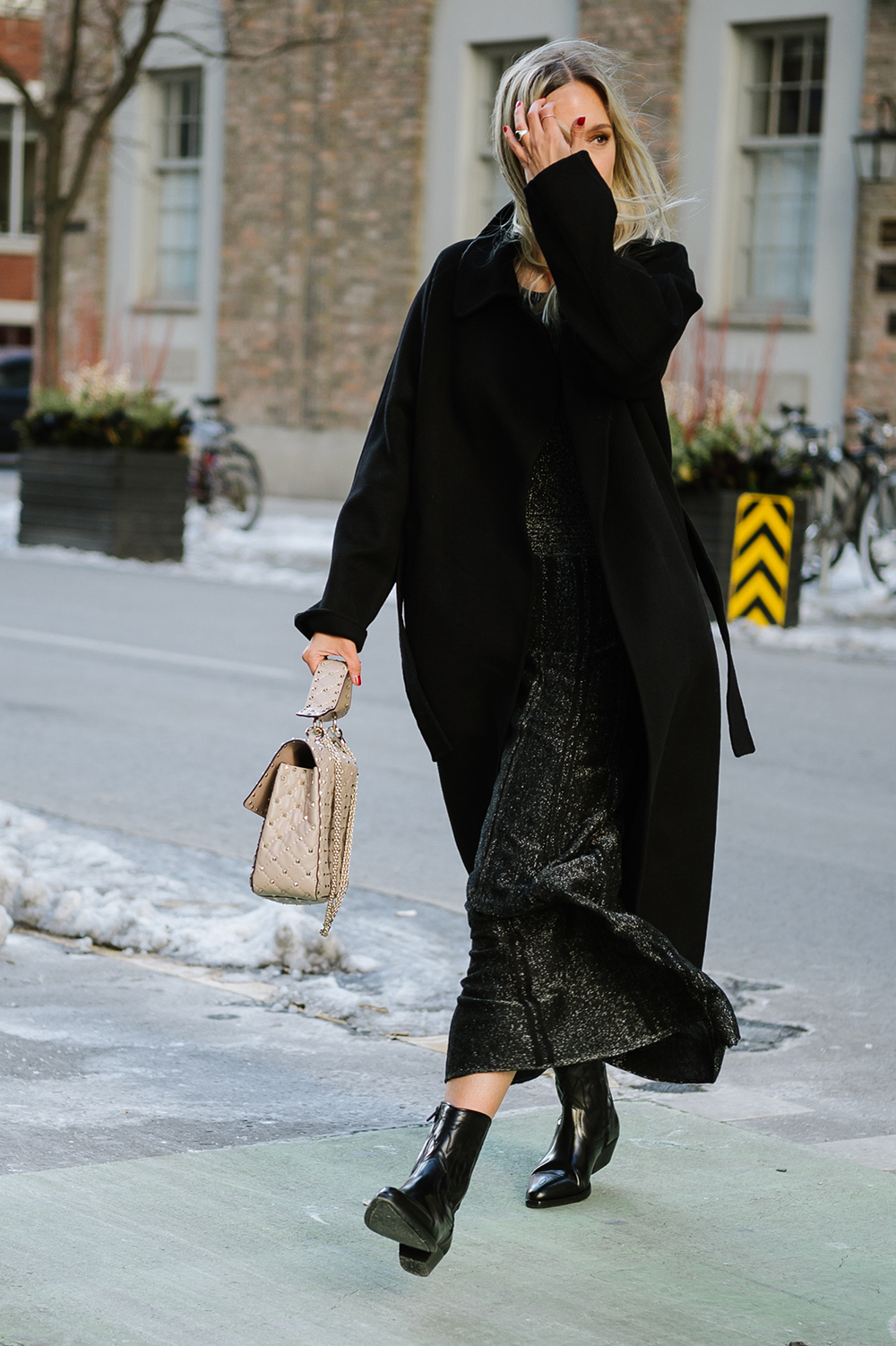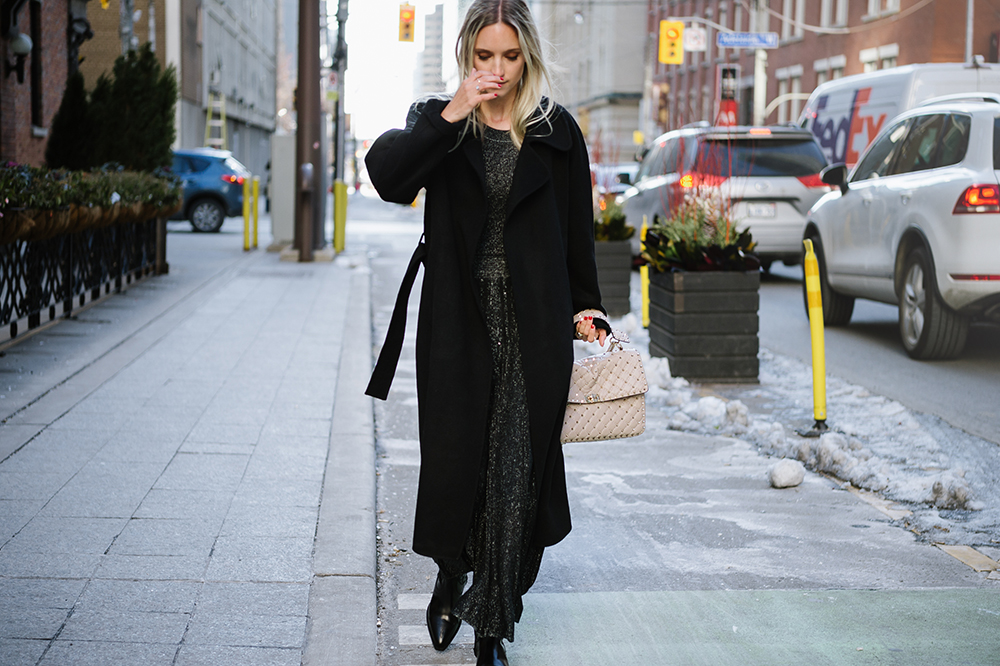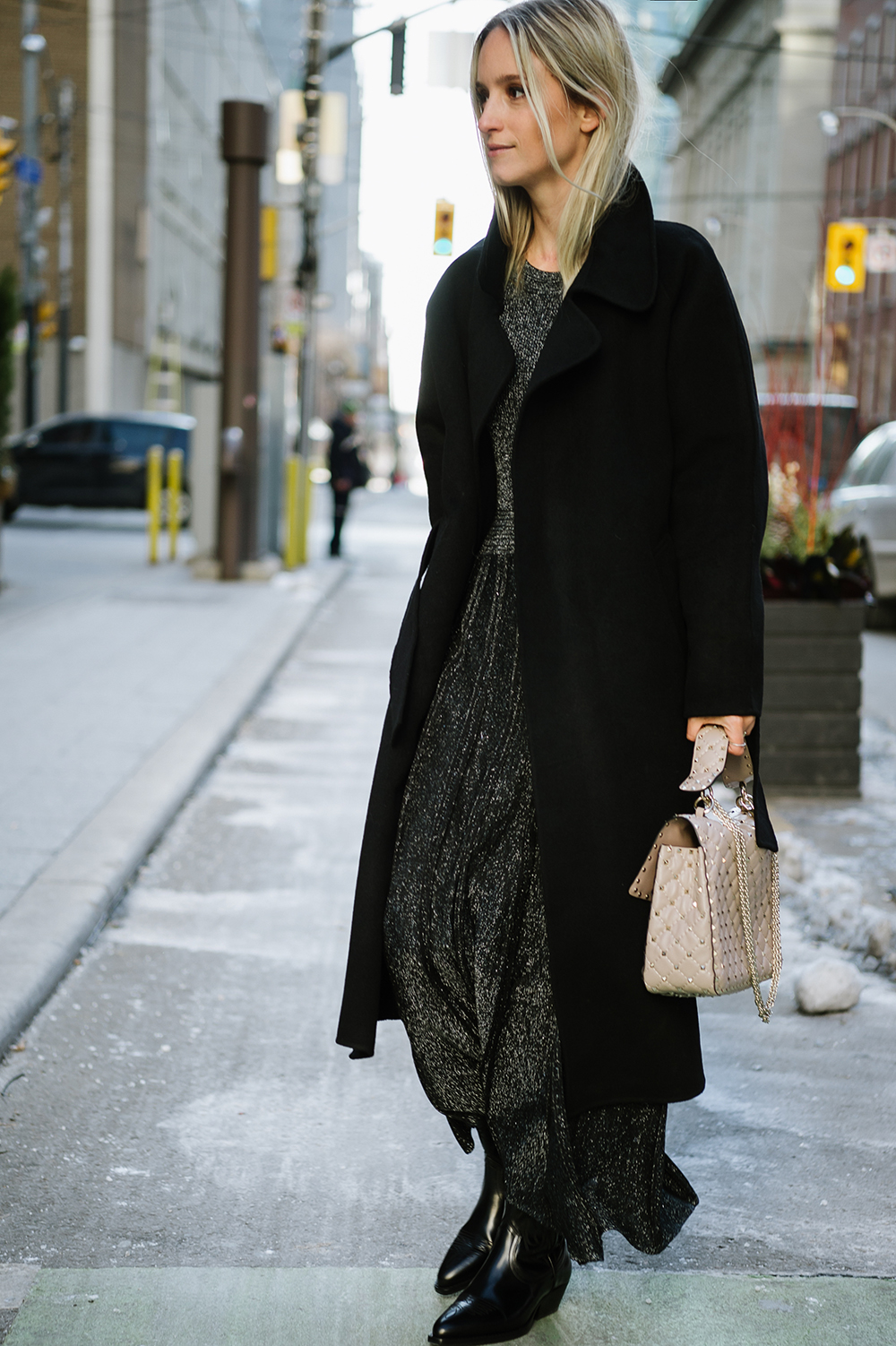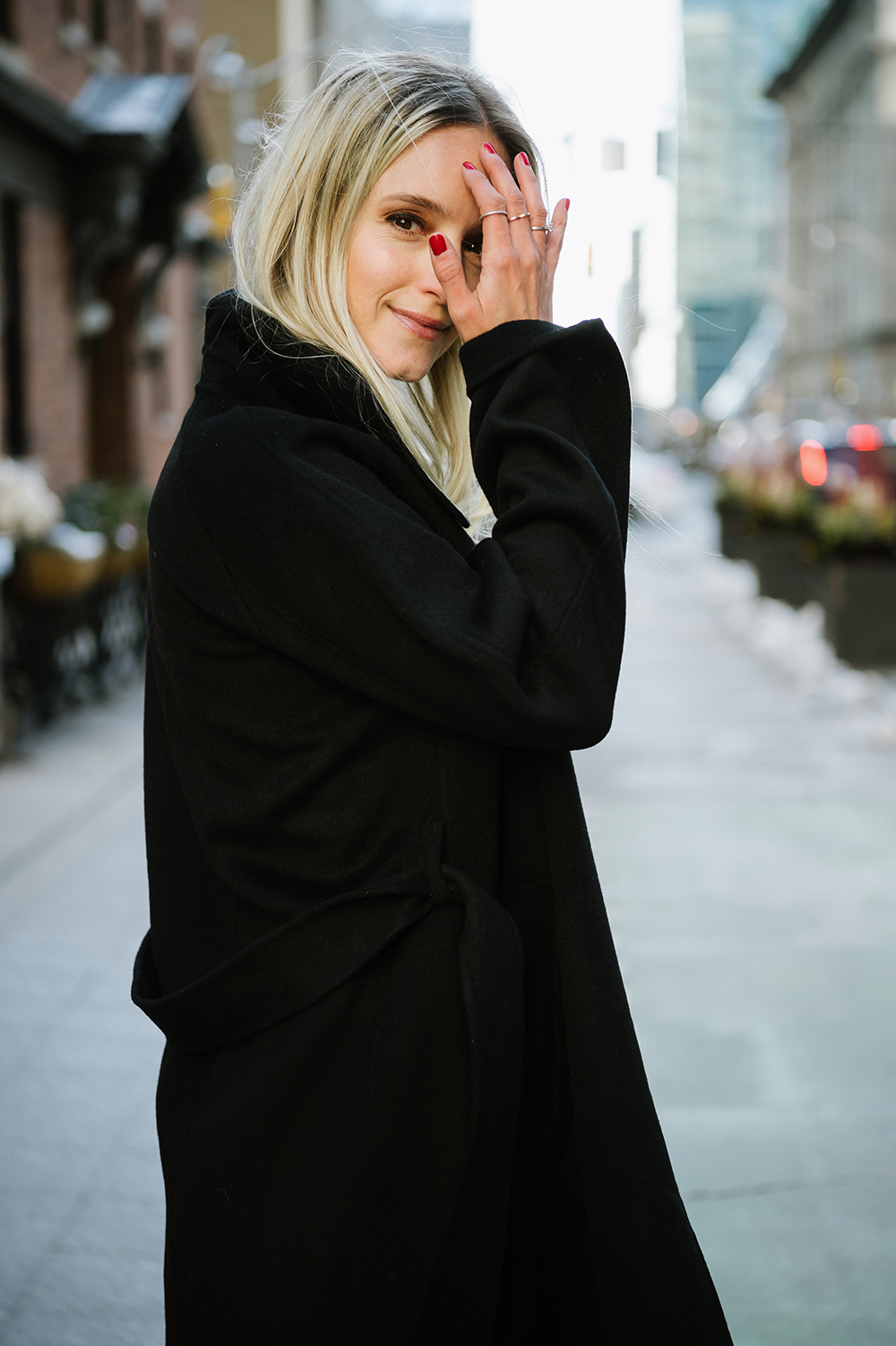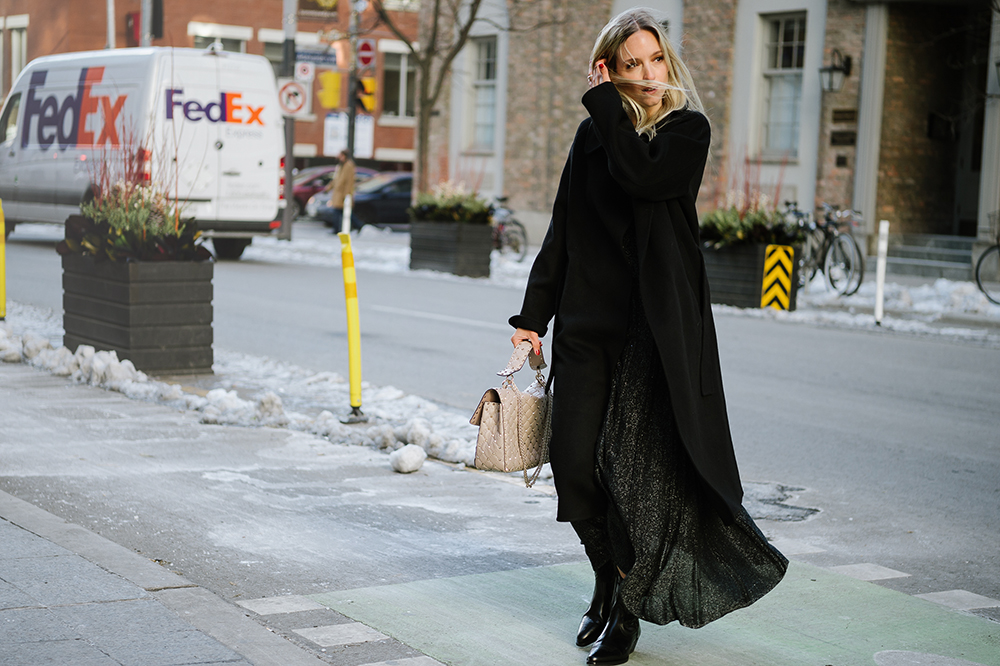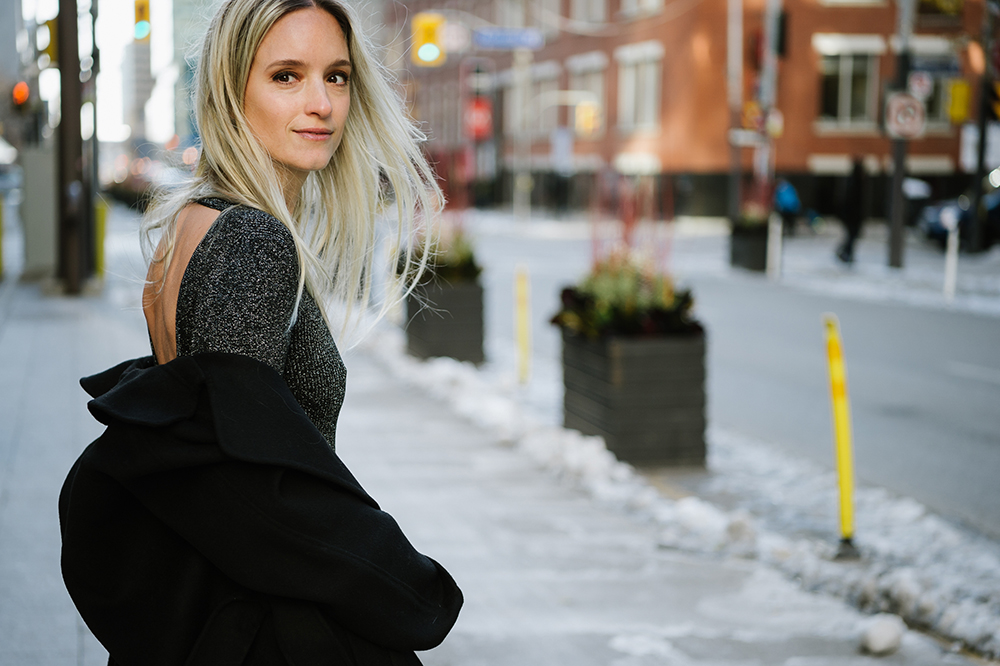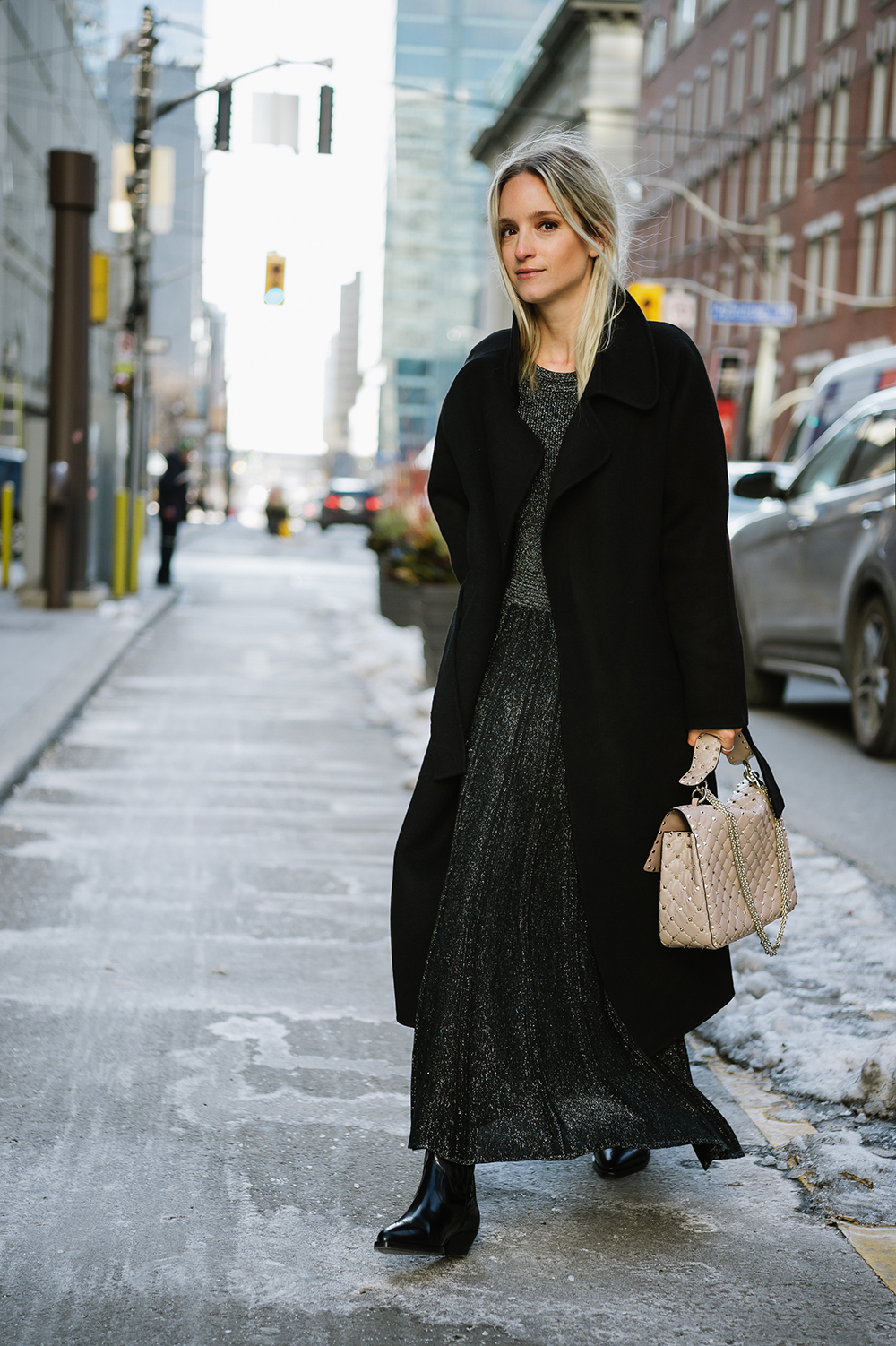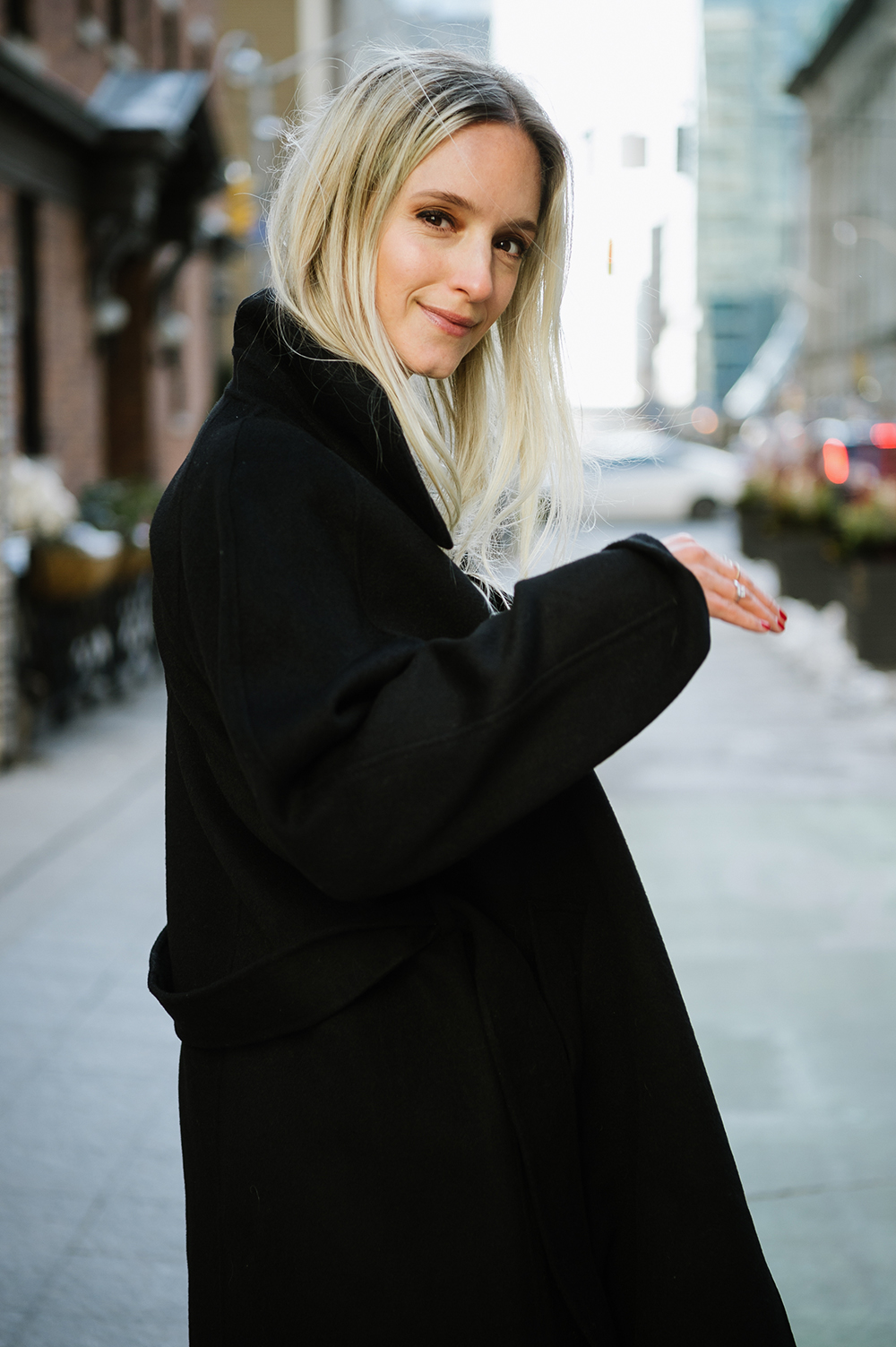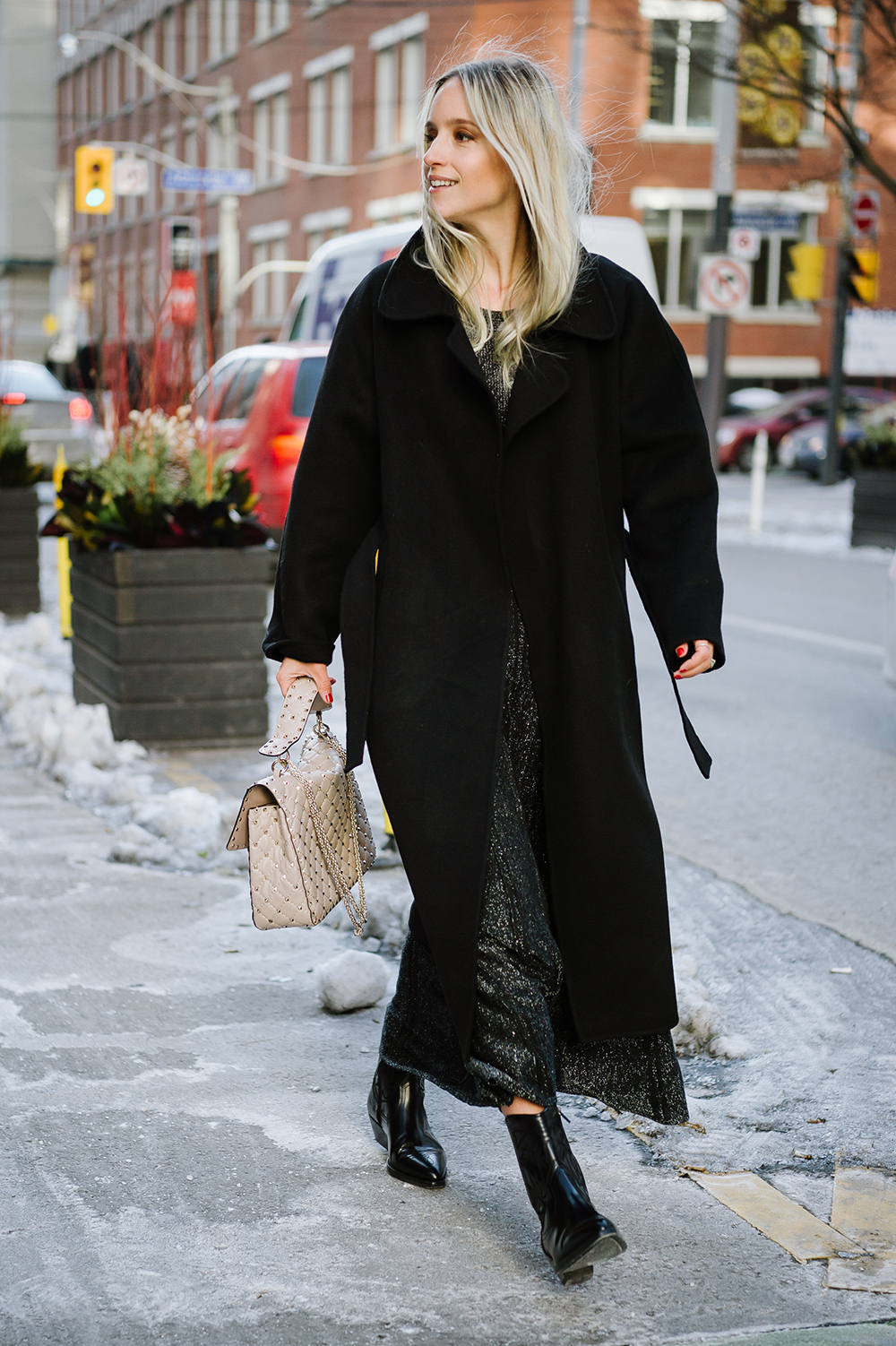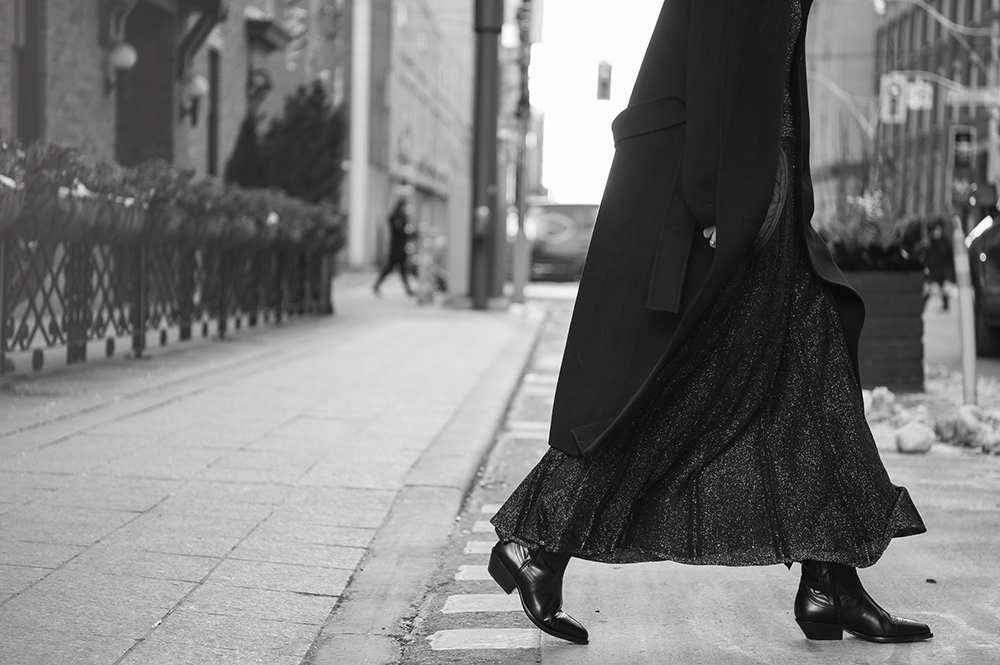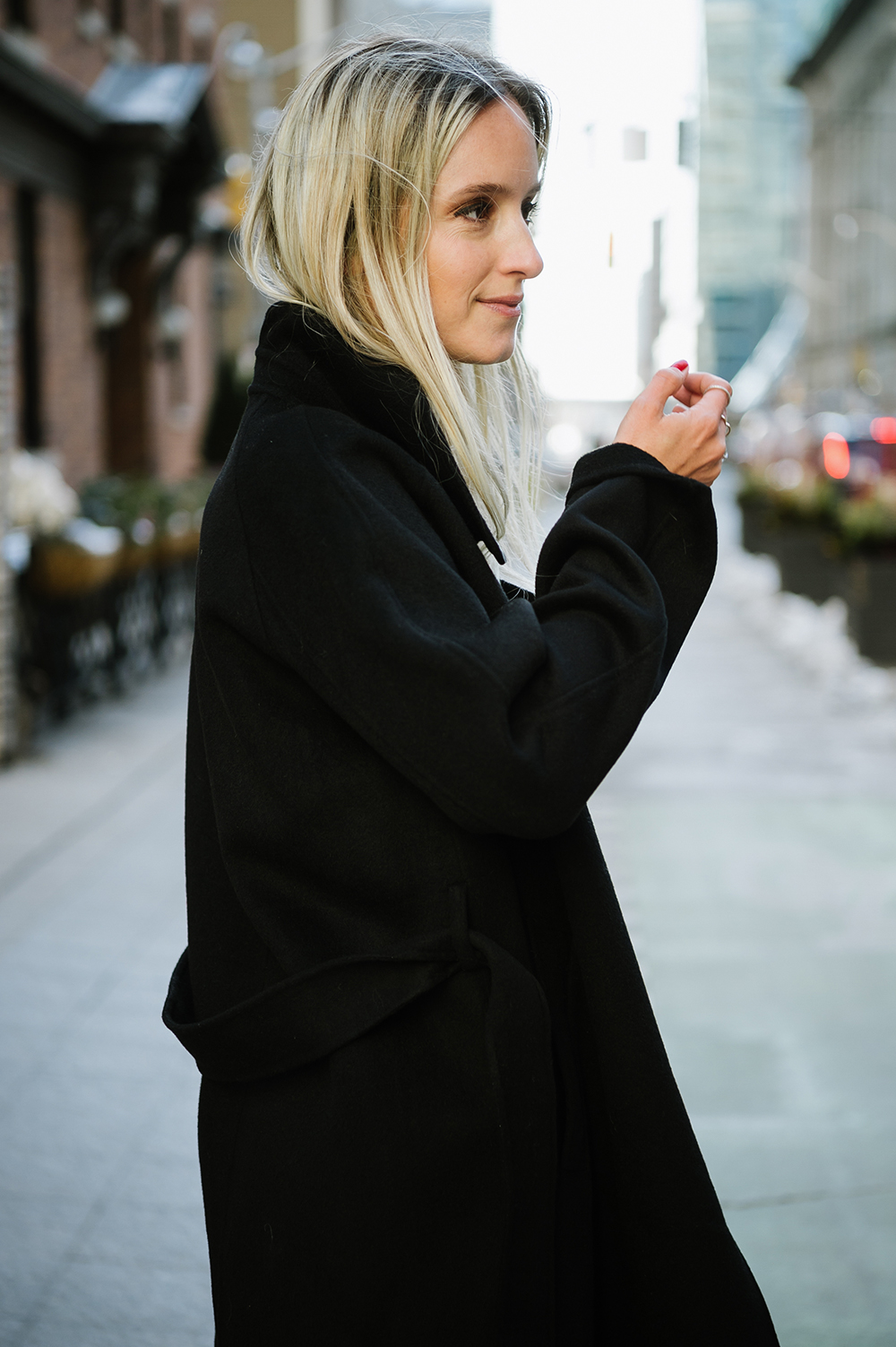 Sandro coat | Sandro dress | Sandro boots | Valentino bag | Chanel Pirate nail polish.
Photos by Daniel Kim (@Walking Canucks)
YOUR THOUGHTS
Highlighted