THEFASHIONGUITAR X BURBERRY
Posted on October 26th 2016 by THEFASHIONGUITAR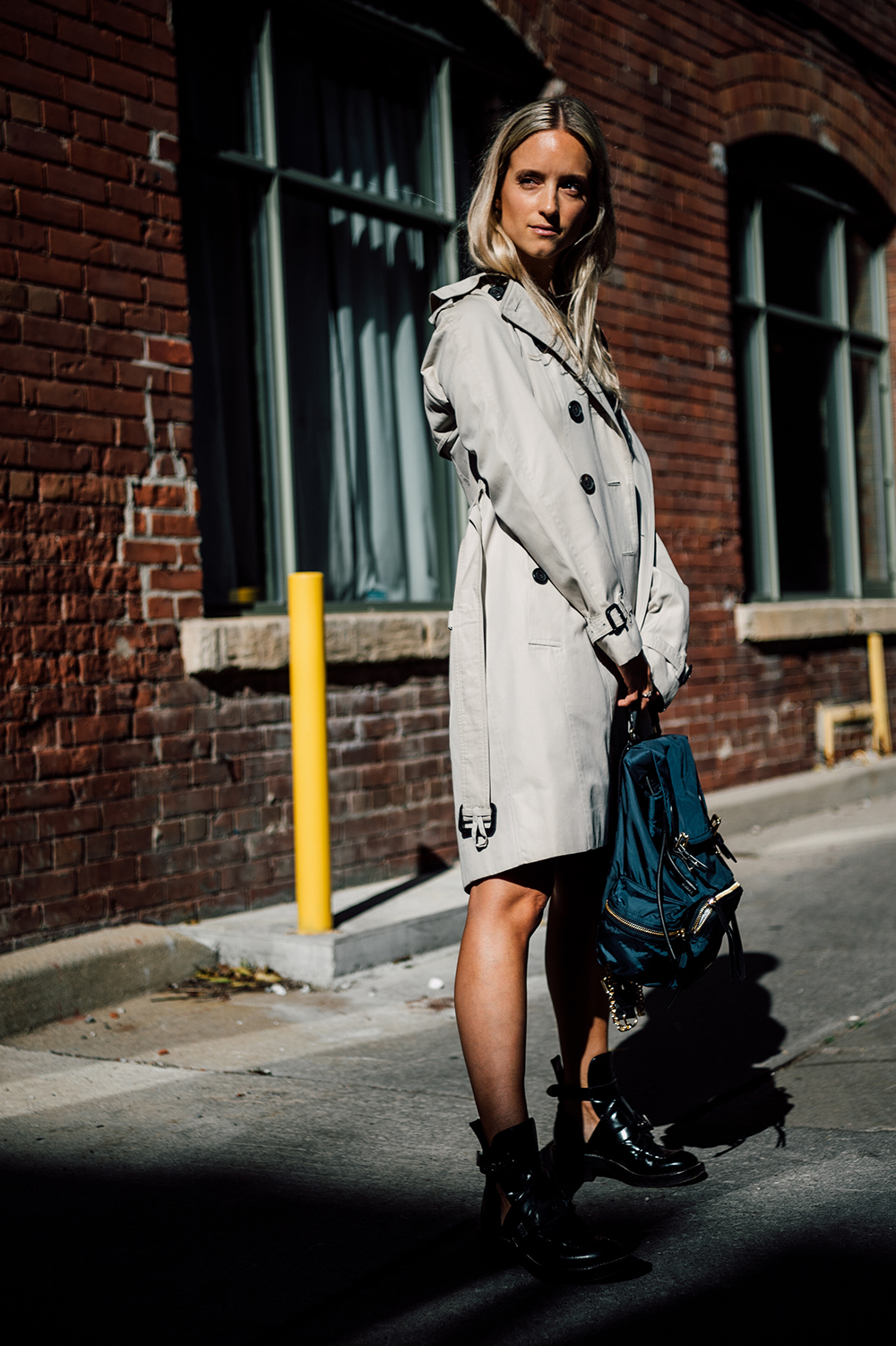 The biggest change you will see in my "Summer to Fall" wardrobe is the way I use color. For example, during Summer I wear lots of light denim, white, and pink, but during Fall I prefer nudes and (in combination with) black, navy, and burgundy. Denim will always be key, as well as a statement bag and shoe – which are, by the way, not limited to the above mentioned colors. So while slowly working my way through my Fashion Month looks the coming weeks, I rethink and reorganize my wardrobe to get ready for Fall/Winter. I've never changed my wardrobe from Summer to Winter as a whole, but considering wardrobe space, I'm afraid I won't get around it any more. Simply because there's NO space for rainbow sandals, Dolce dresses, and denim mini-skirts, when I need chunky knits, army boots, and puffer coats. Gosh I'm going to need a whole lot of storage space to make this happen…
But, before the whole wardrobe transition really starts to freak me out – which is actually happening as I'm writing this piece – I wanted to share my first official Fall look, in which I've reinvented the Burberry trench, and added on a little something unusual – to me at least: The Backpack. And I'm totally obsessed with it now by the way. Keeping the look totally feminine, but with an edgy touch, which is in my eyes exactly what Burberry knows best.
Oh and funny fact: You can – if you like – get your initials on their signature designs. Find more about their monogramming option here!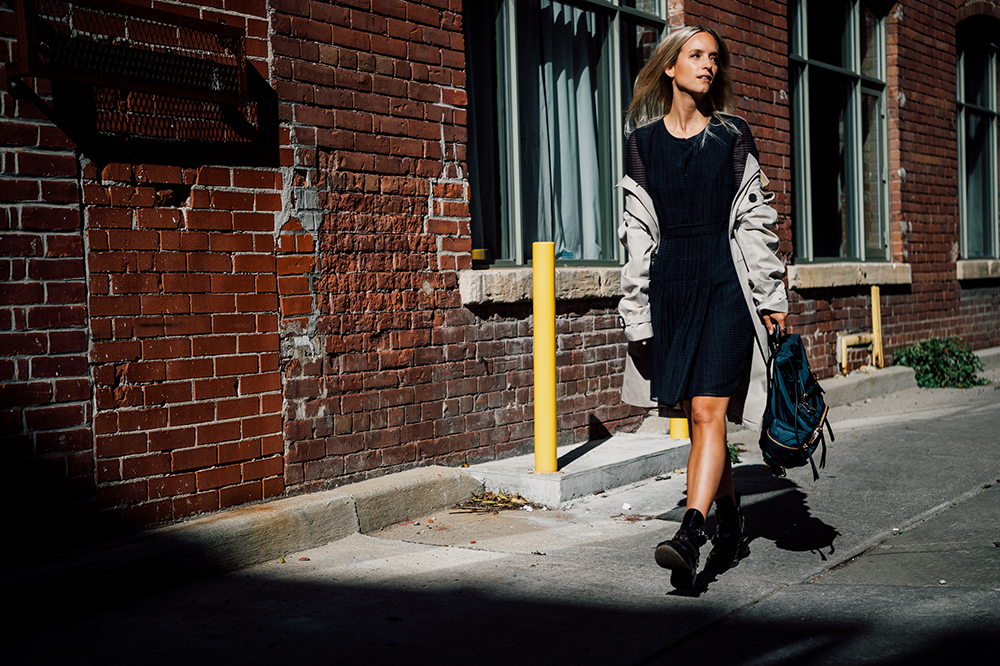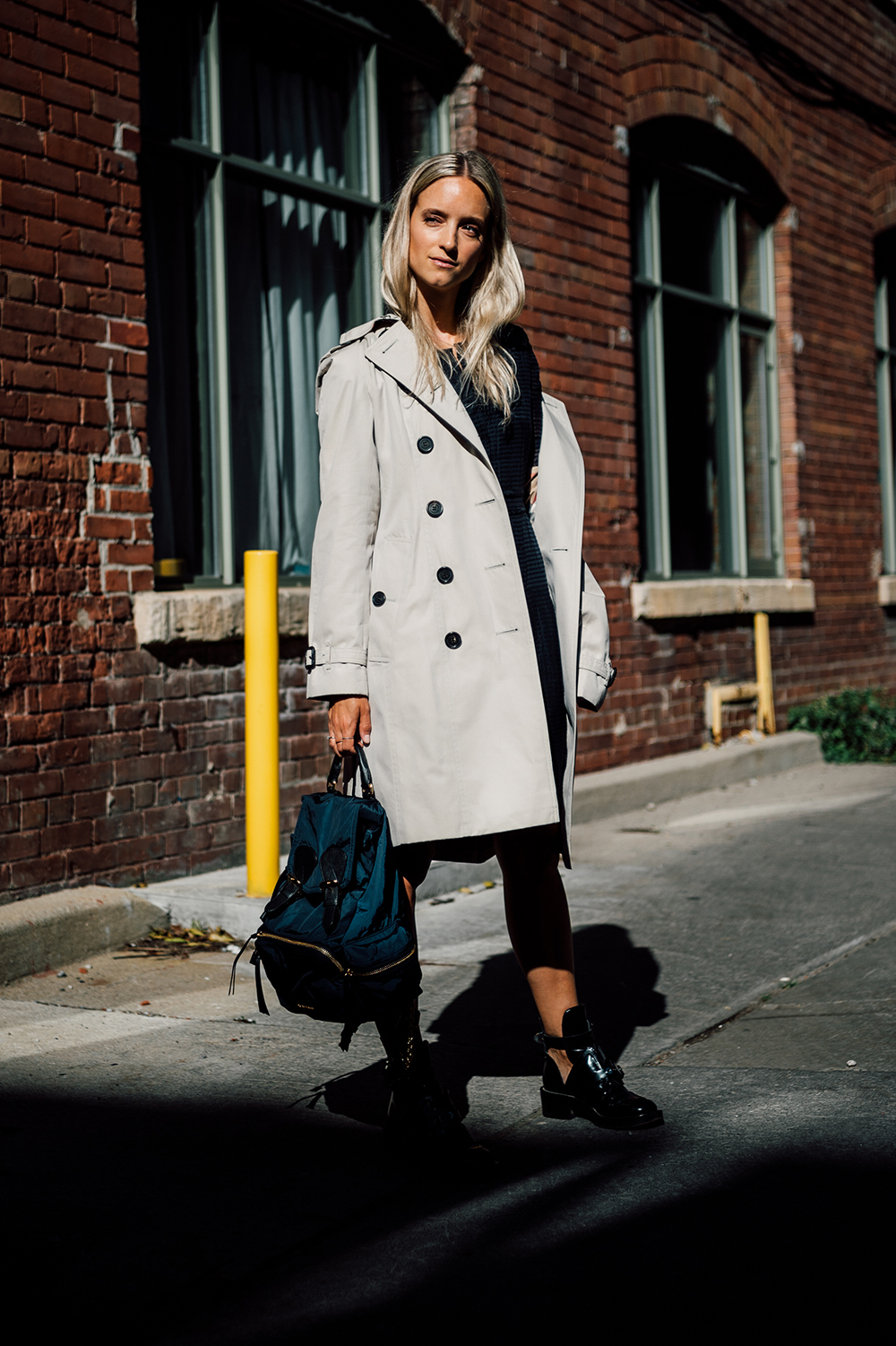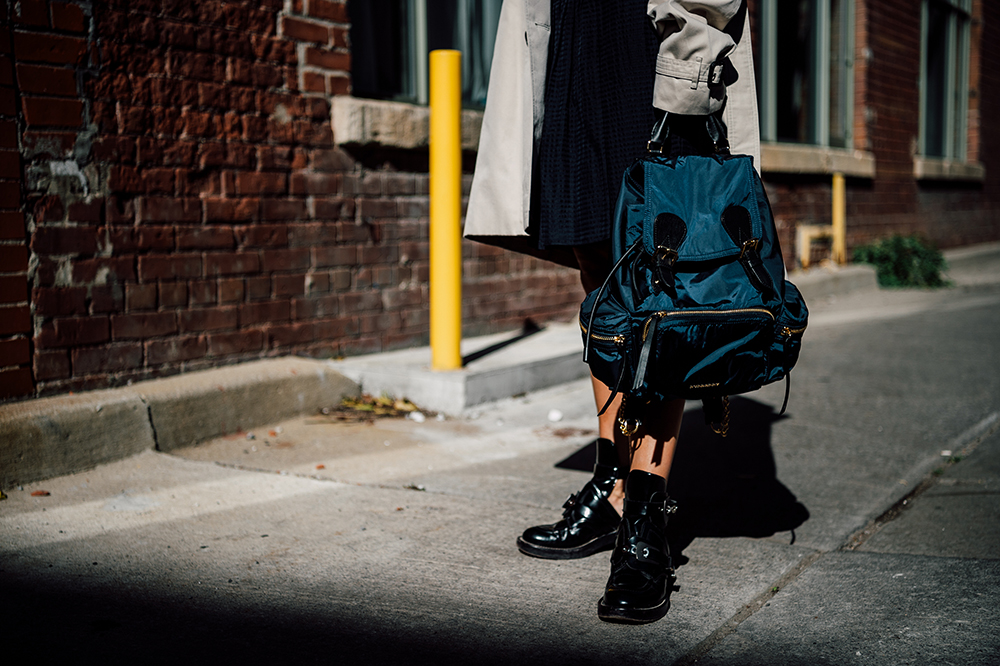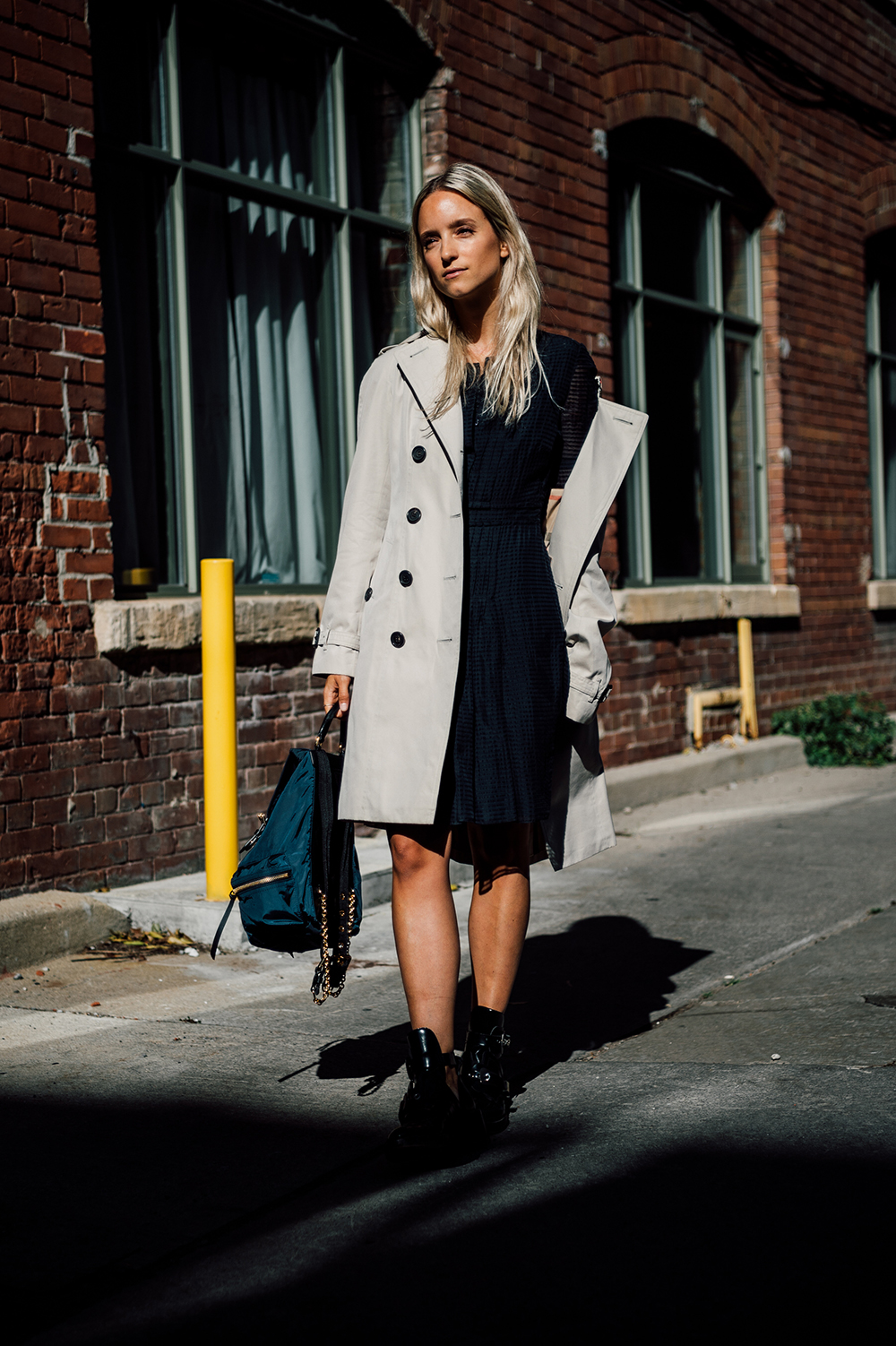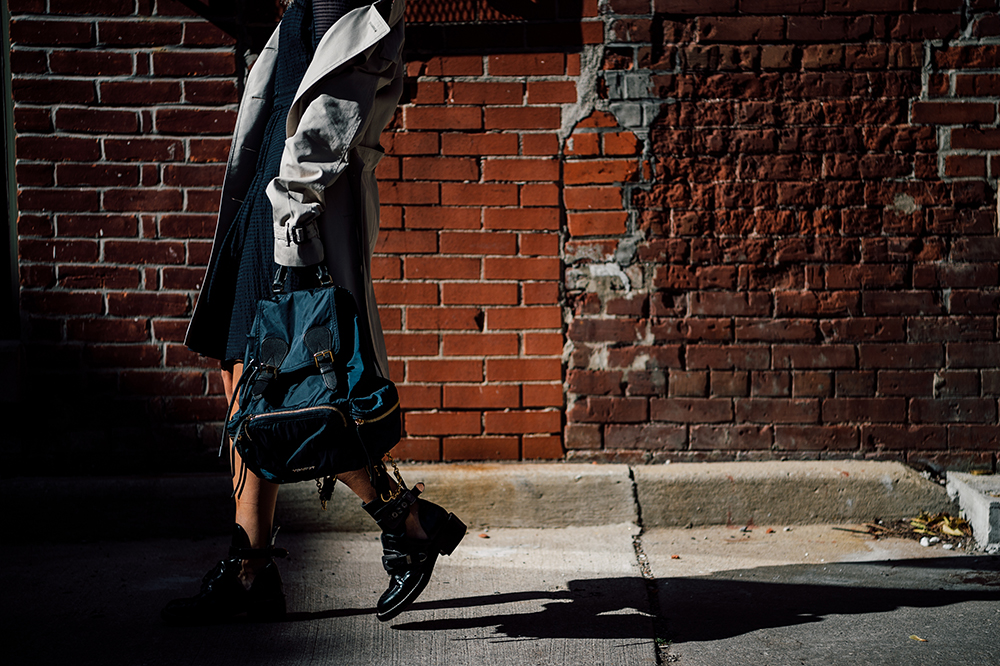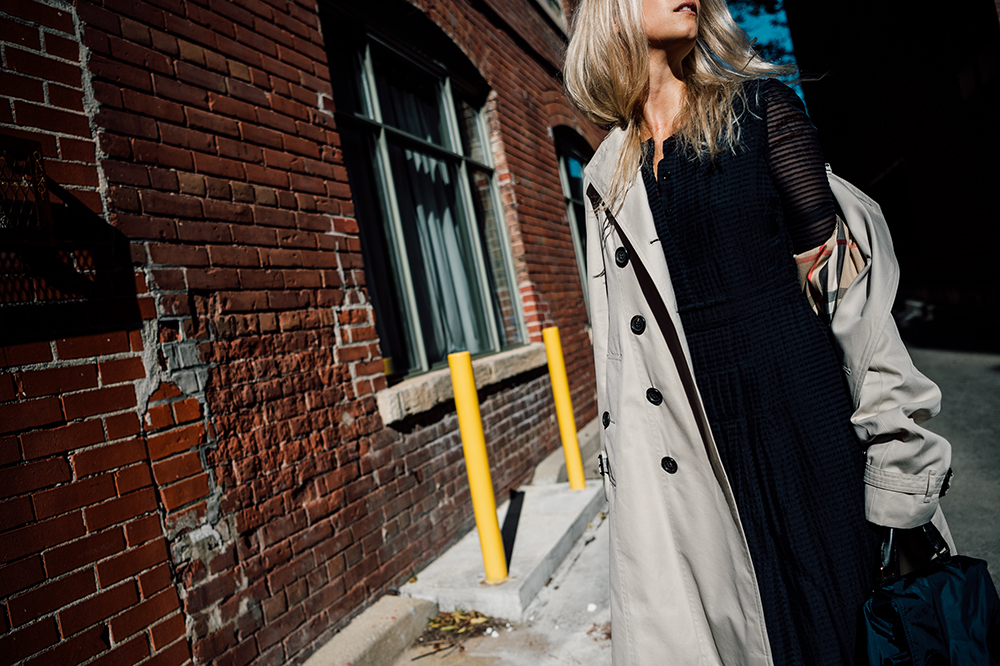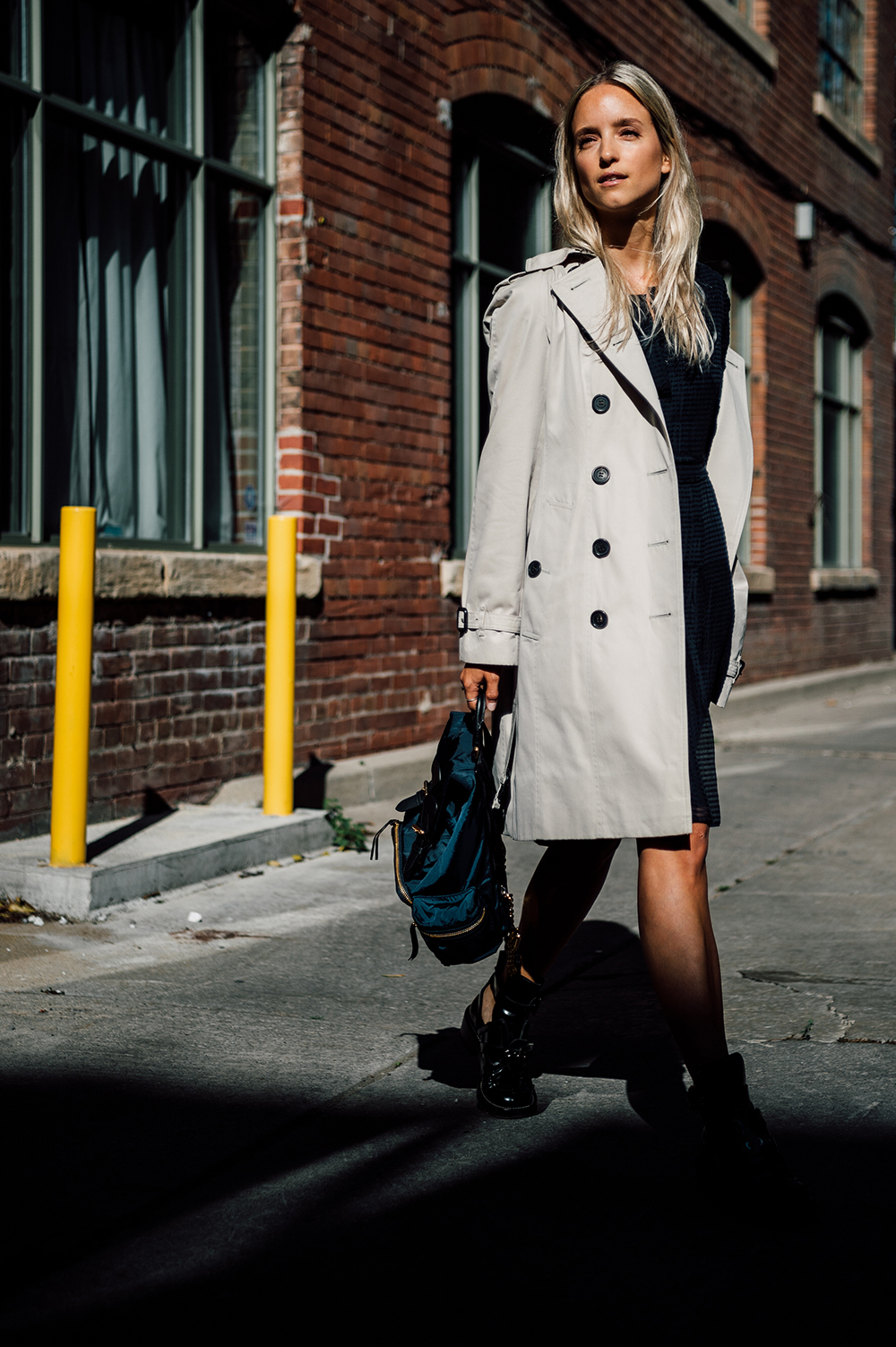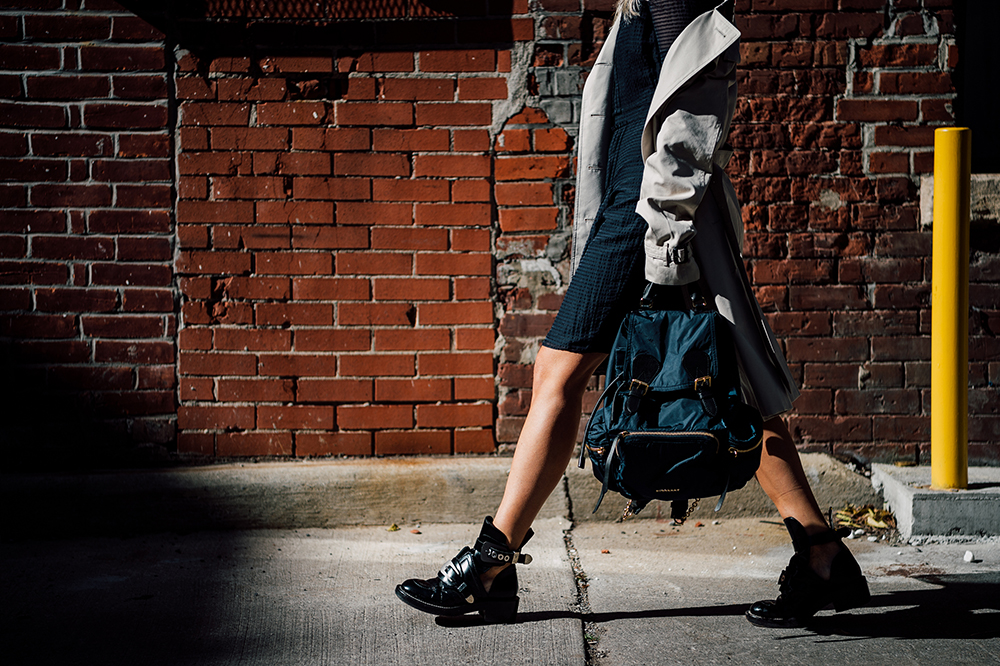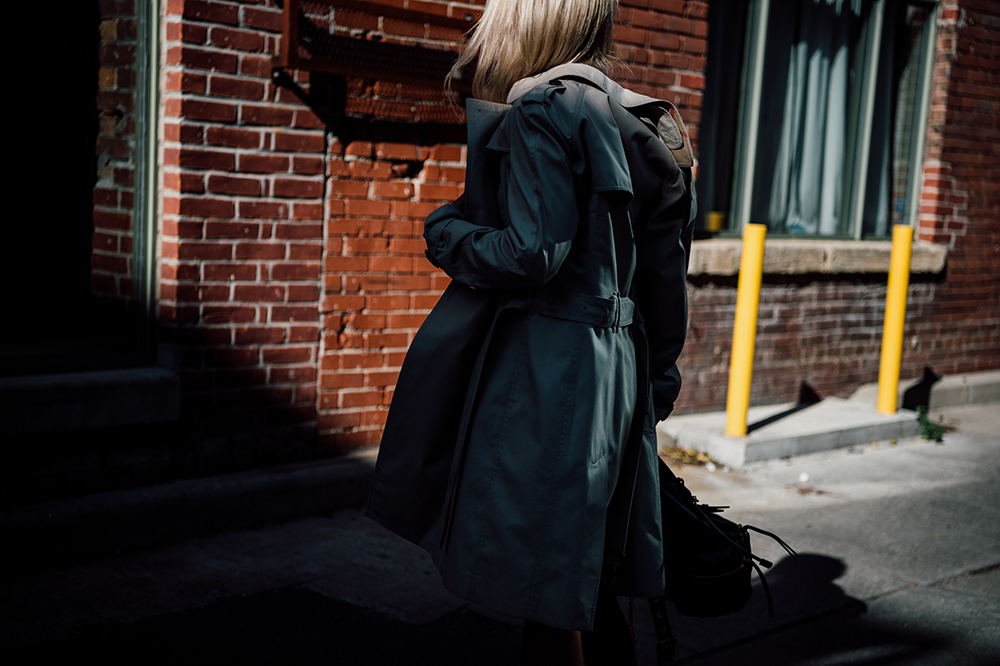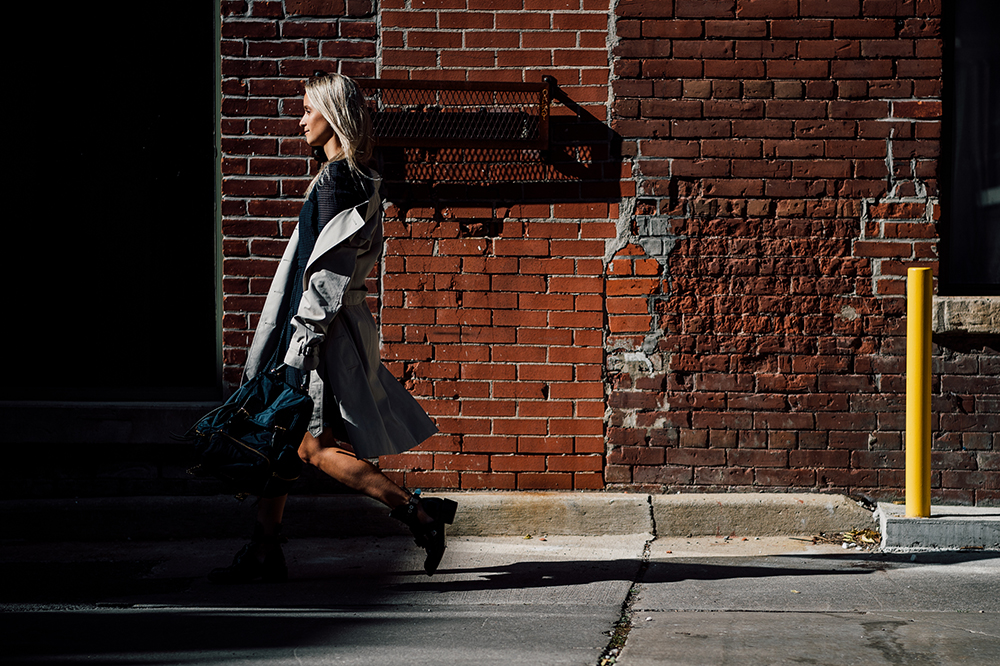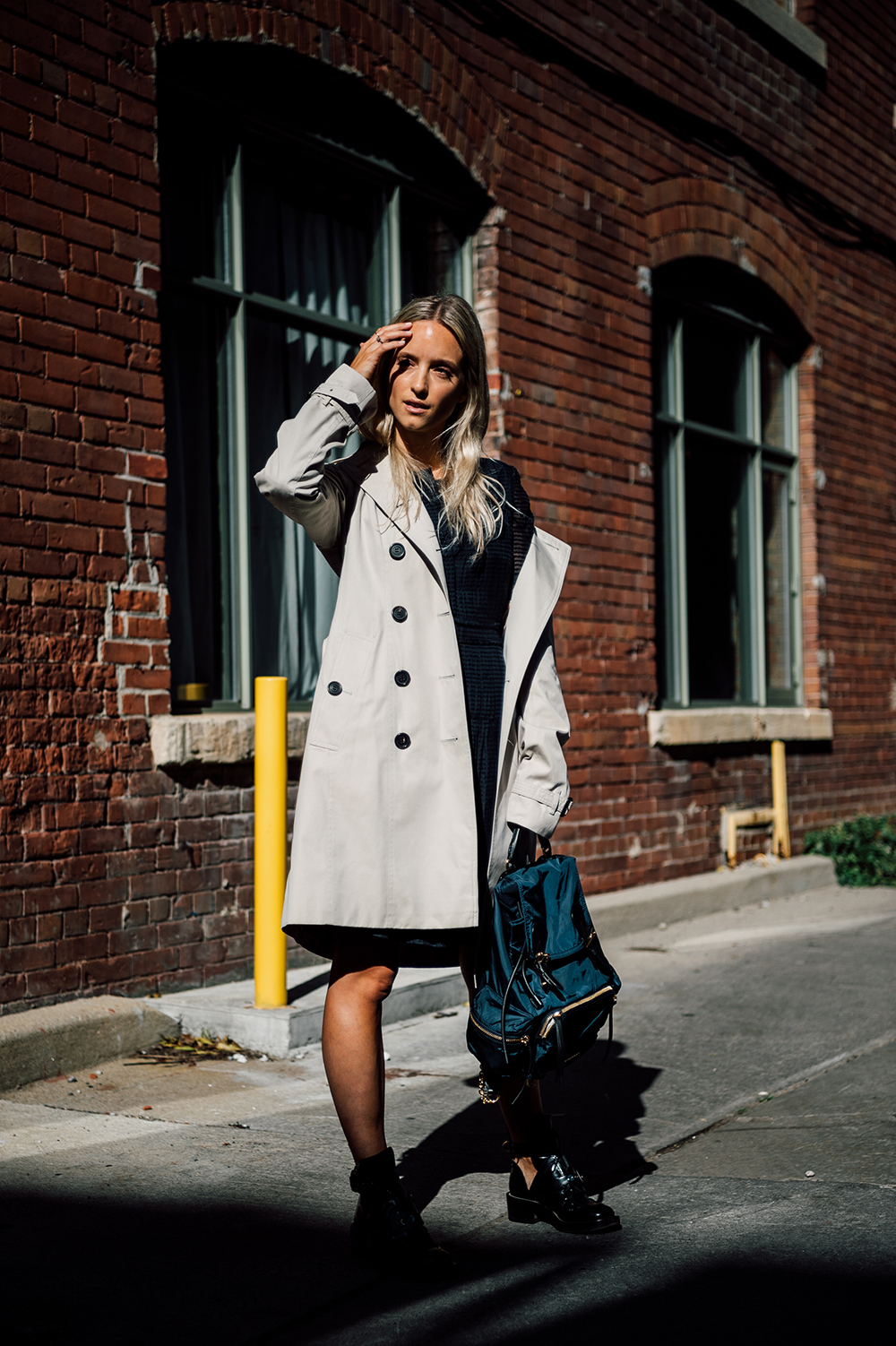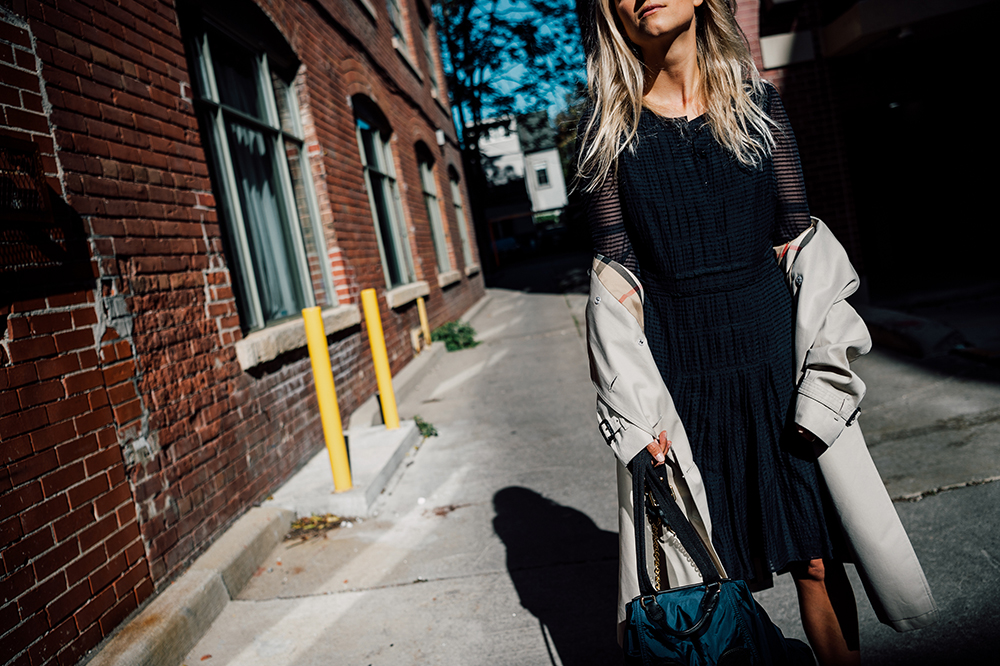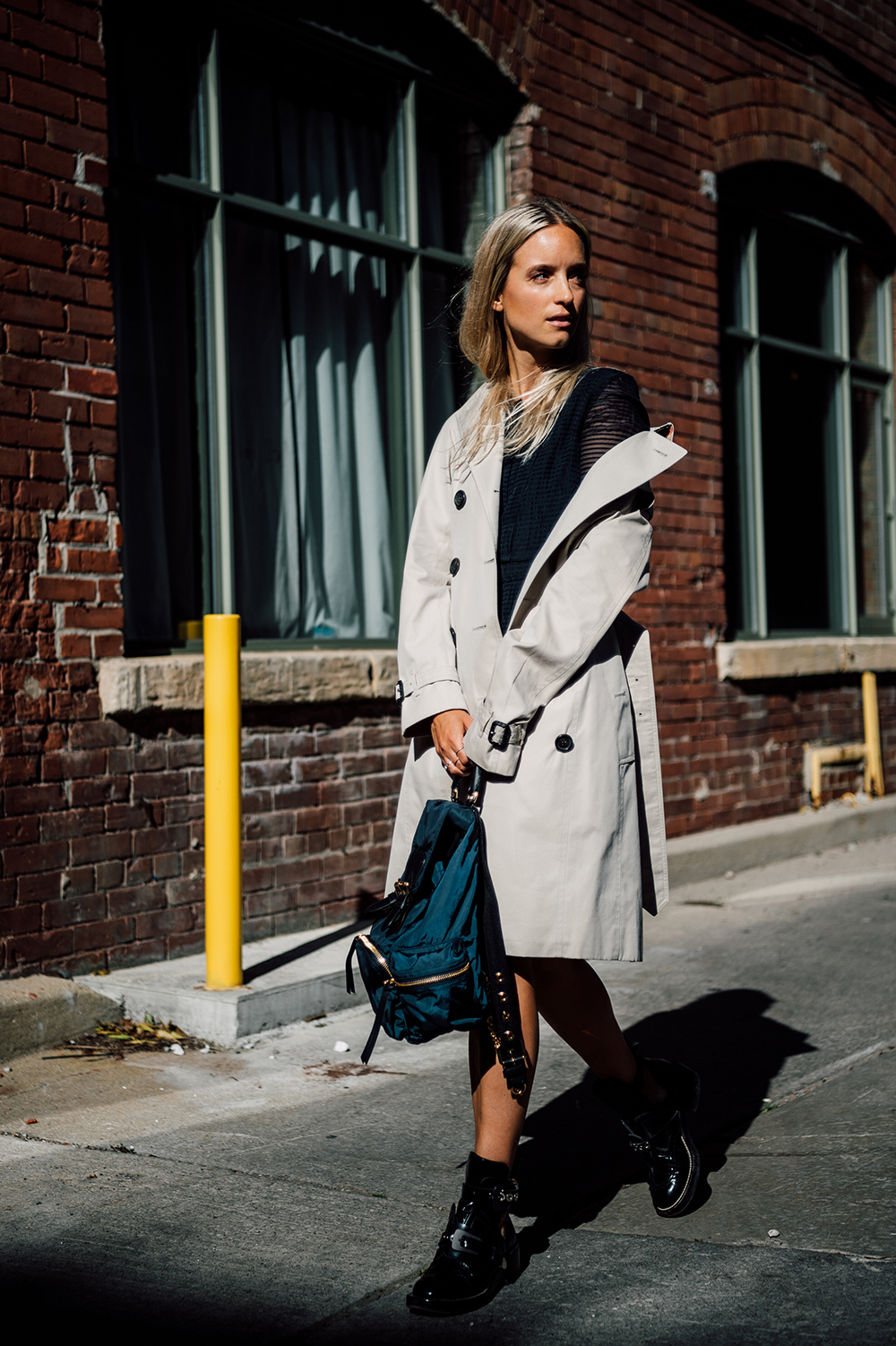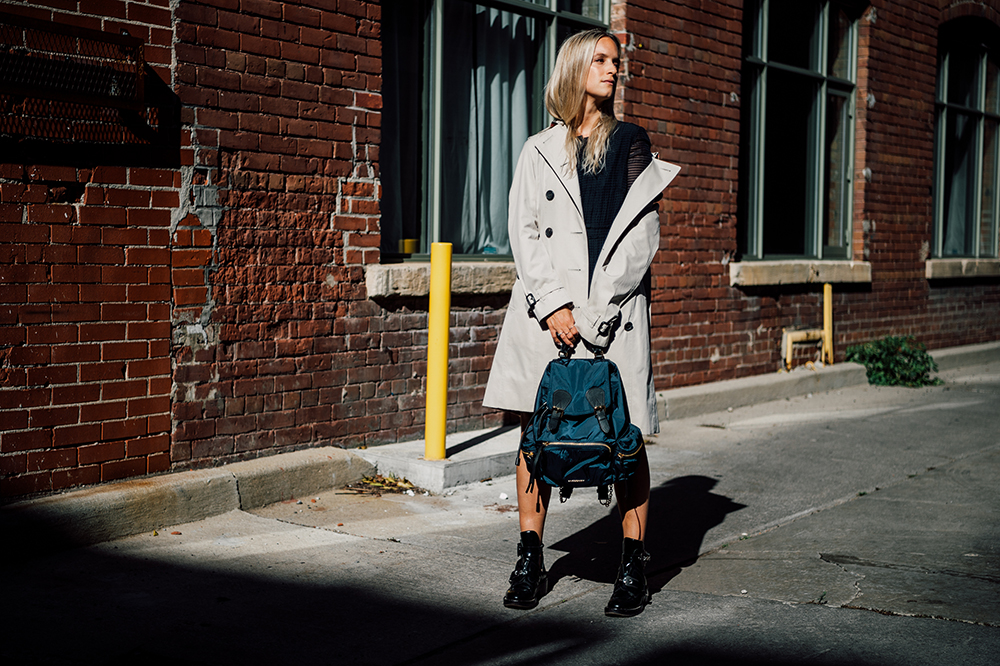 Burberry trench coat, dress, and backpack | Balenciaga boots.
Photos by Daniel Kim (@WalkingCanucks)
YOUR THOUGHTS
Highlighted