FAREWELL HEAT-WAVE
Posted on October 19th 2016 by THEFASHIONGUITAR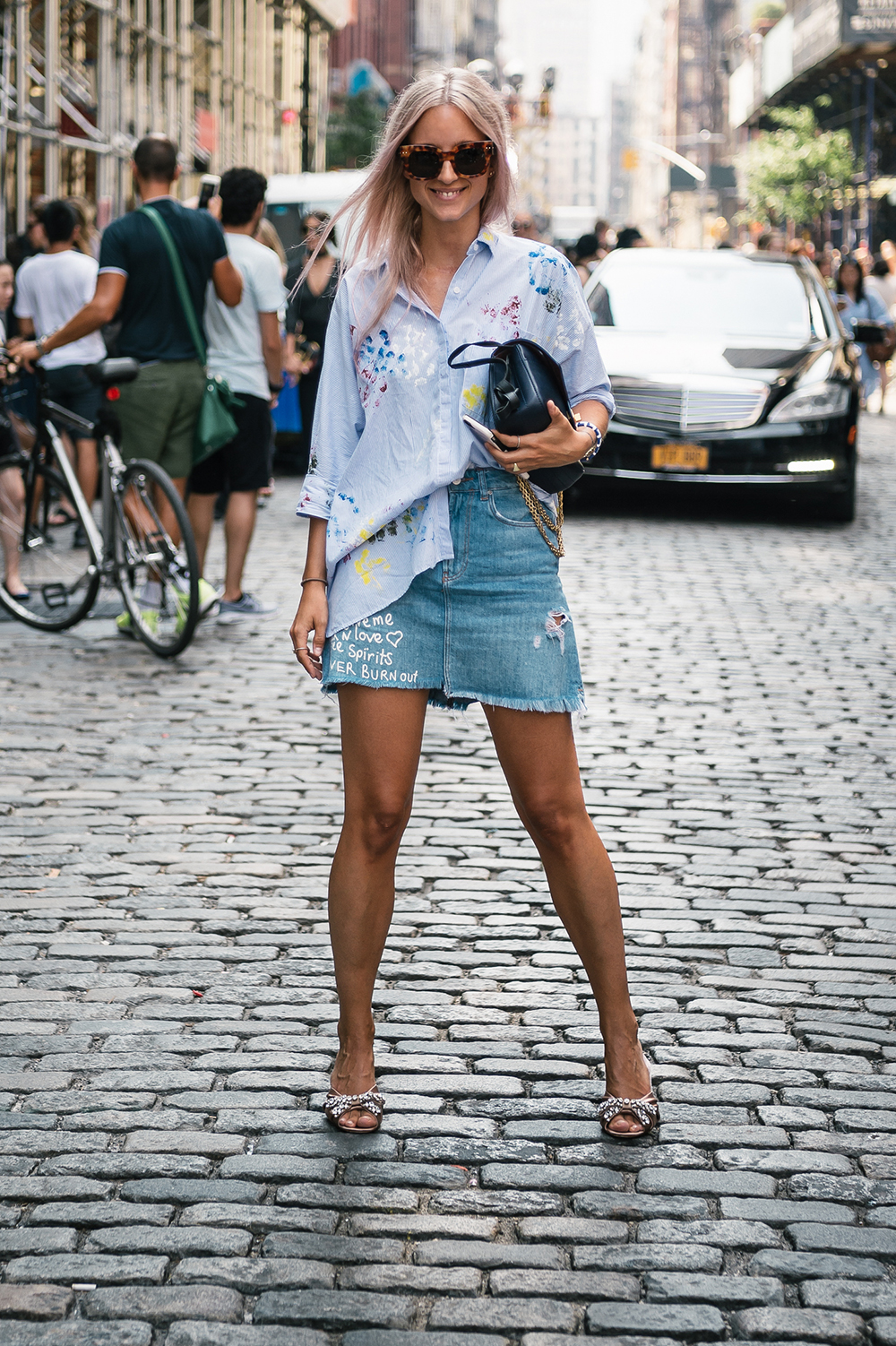 See you next year… Working my way through all the Fashion Week content from last month, I realize even more how much I will miss you when you are really gone, heat-wave. I hate you when sitting outside, like sardines in a tin can, waiting for the show to start, but I love you when I set foot to leave, and my movement creates a flow of air around me. New York Fashion Week in September always seems to come with this love/hate relationship…
Yet, it makes me smile, because deep inside I love you more than the cold. Still holding on to you a little longer… secretly because I want to hold on to wearing these Miu Miu mules… They are like the Tinkerbell shoes I always wanted when I was as old as Stella is now… Needless to say, my mom did not really see this work on me back then – smart choice mom – but the happiness of wearing them now, is big!
Here's me leaving the Rebecca Minkoff show, which was held outside, in Soho. A very uncommon place to do a show, especially since we all know it's bloody hot during fashion week in September… Nonetheless, it was really cool to see the models – and bloggers – walk down the runway in this urban environment. Rebecca knows how to create a buzz!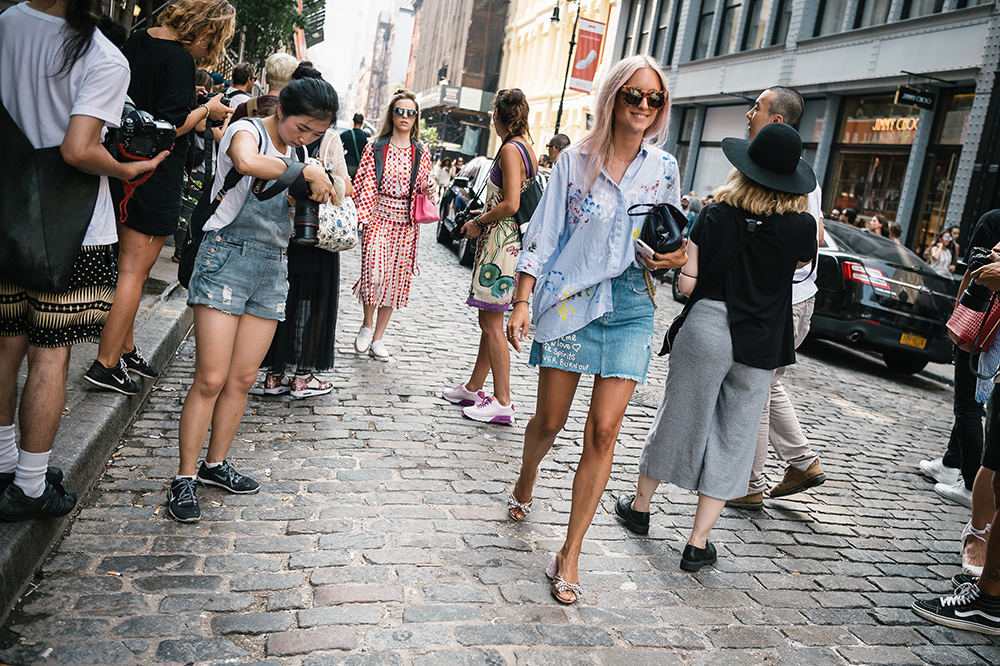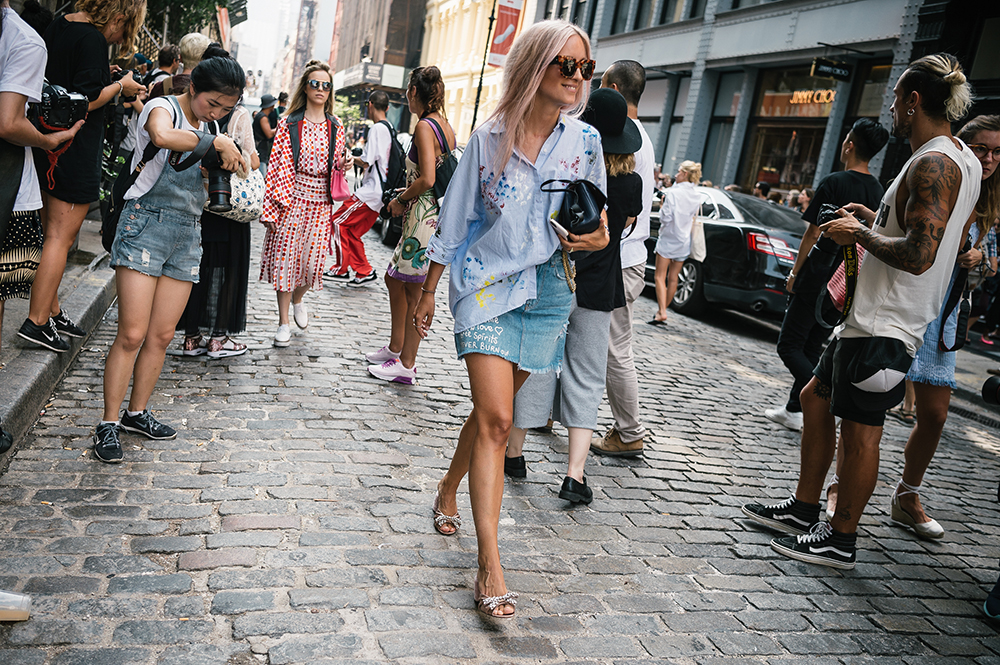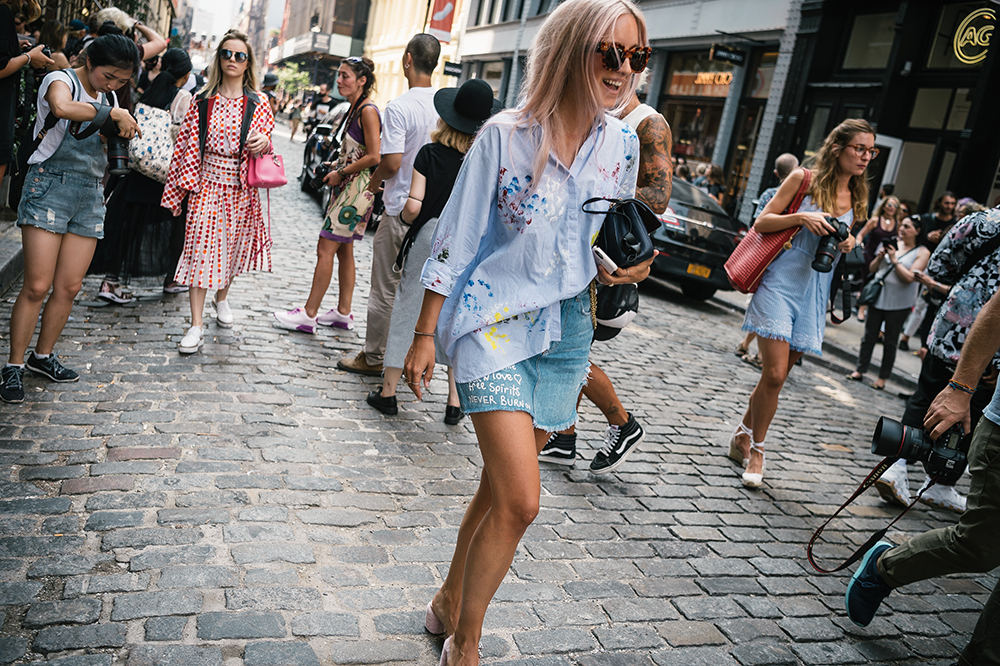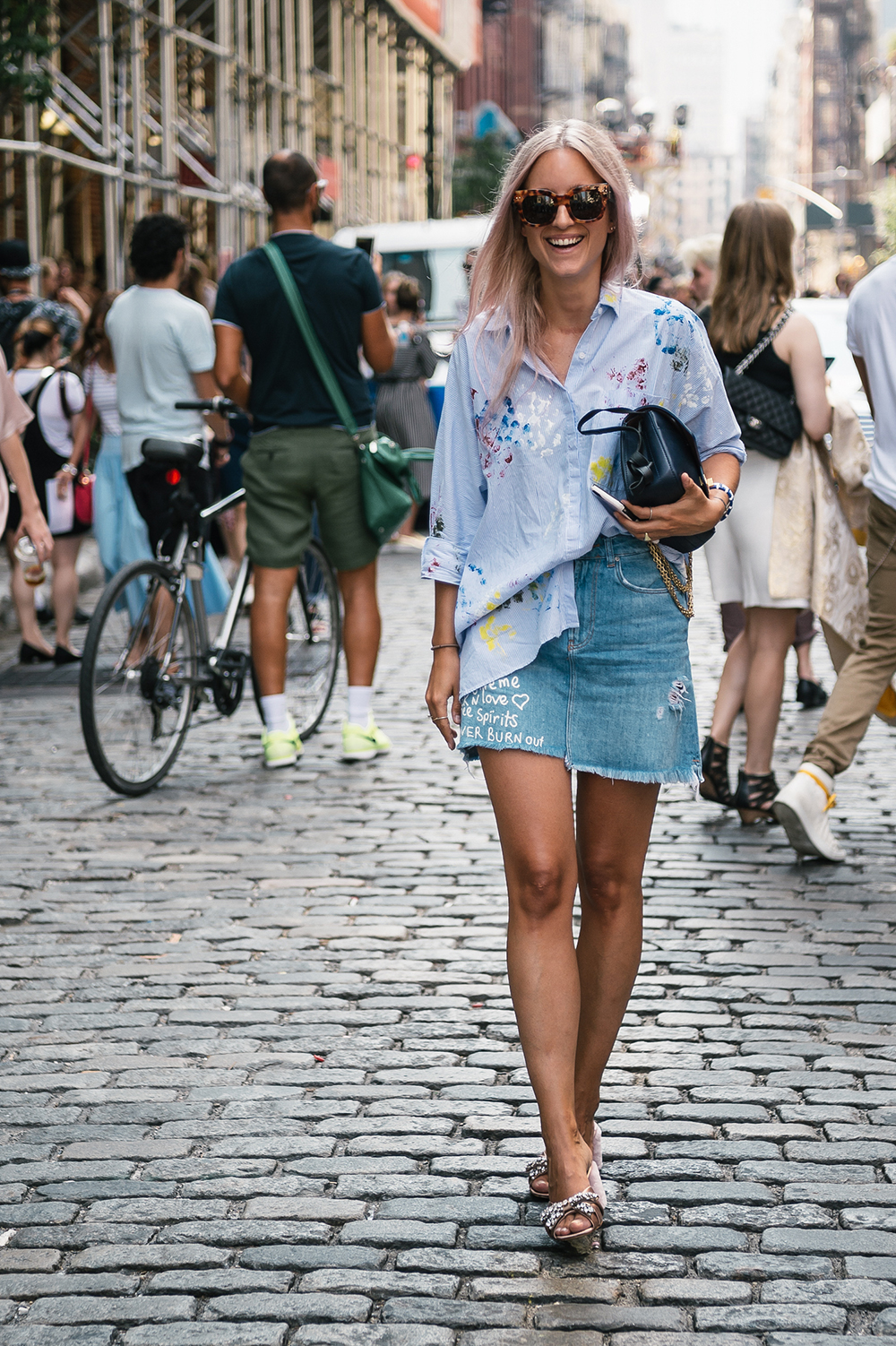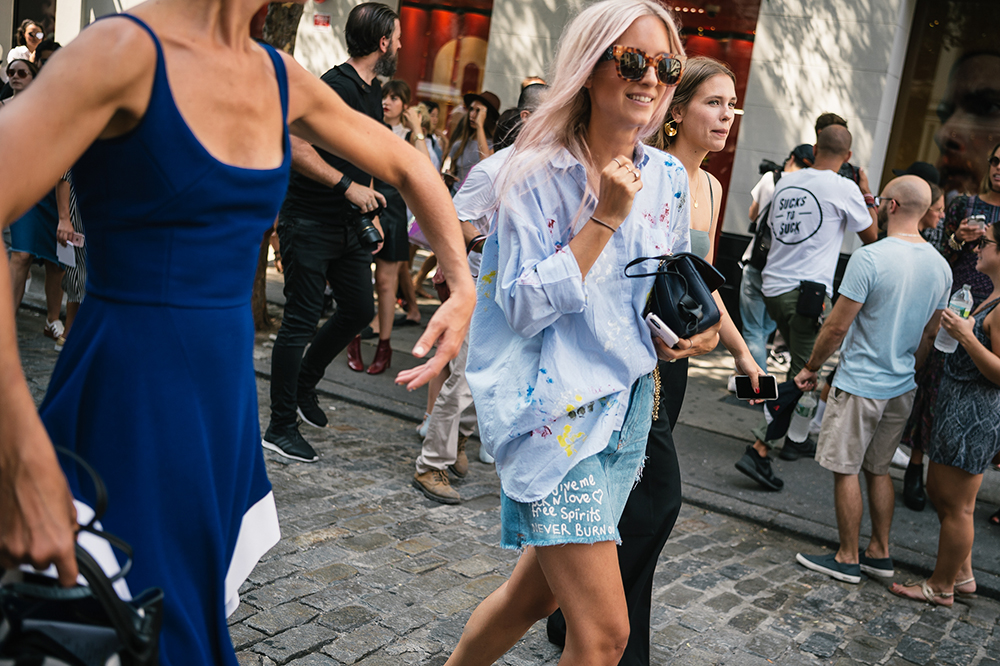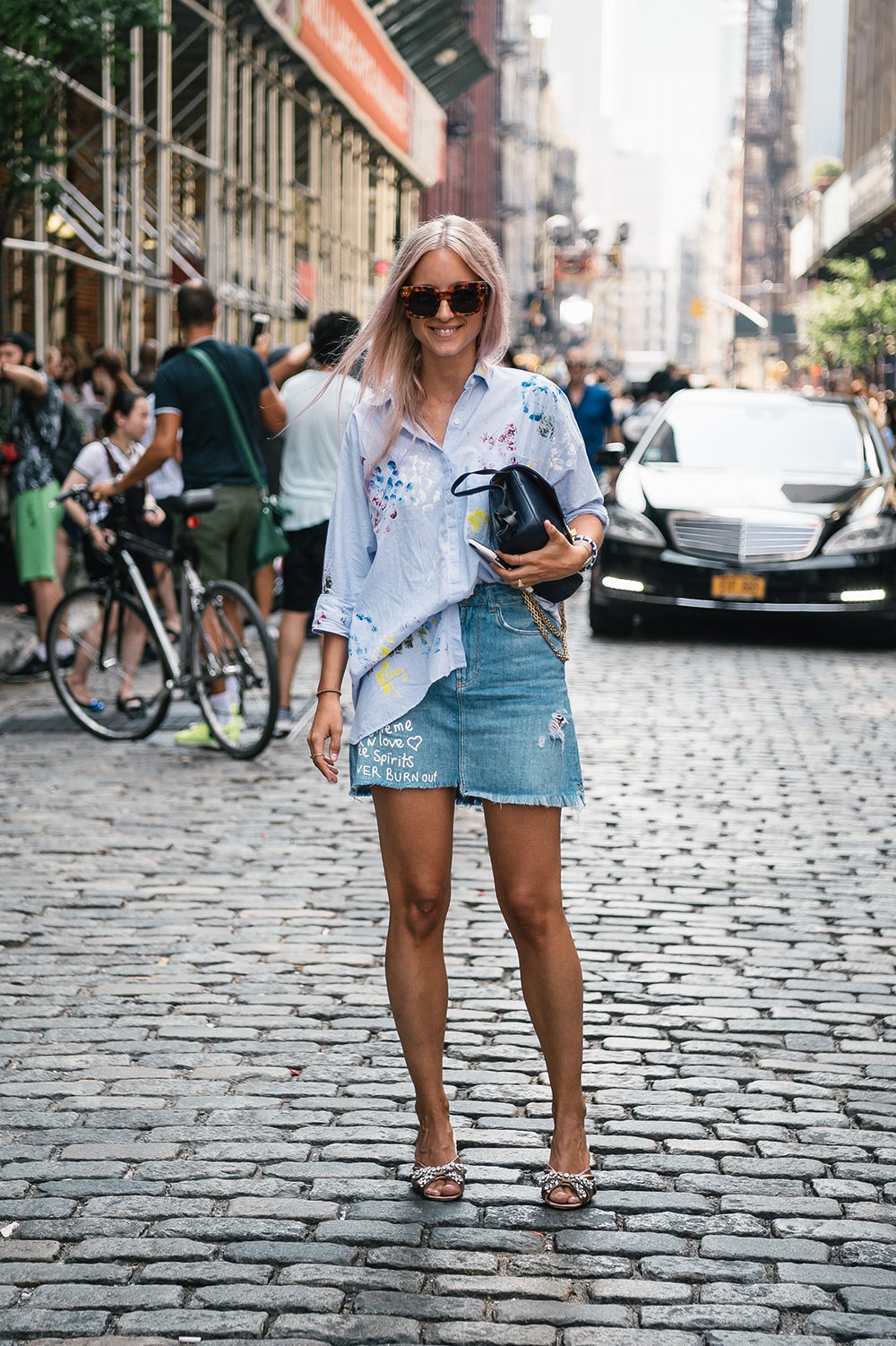 Miu Miu mules (via Net-a-Porter) | Zara shirt | Bottega Veneta sunglasses | Zara skirt | Chanel bag.


Photos by Daniel Kim (@WalkingCanucks)
YOUR THOUGHTS
Highlighted