THE BEST OF SALE ON NET-A-PORTER
Posted on July 18th 2016 by THEFASHIONGUITAR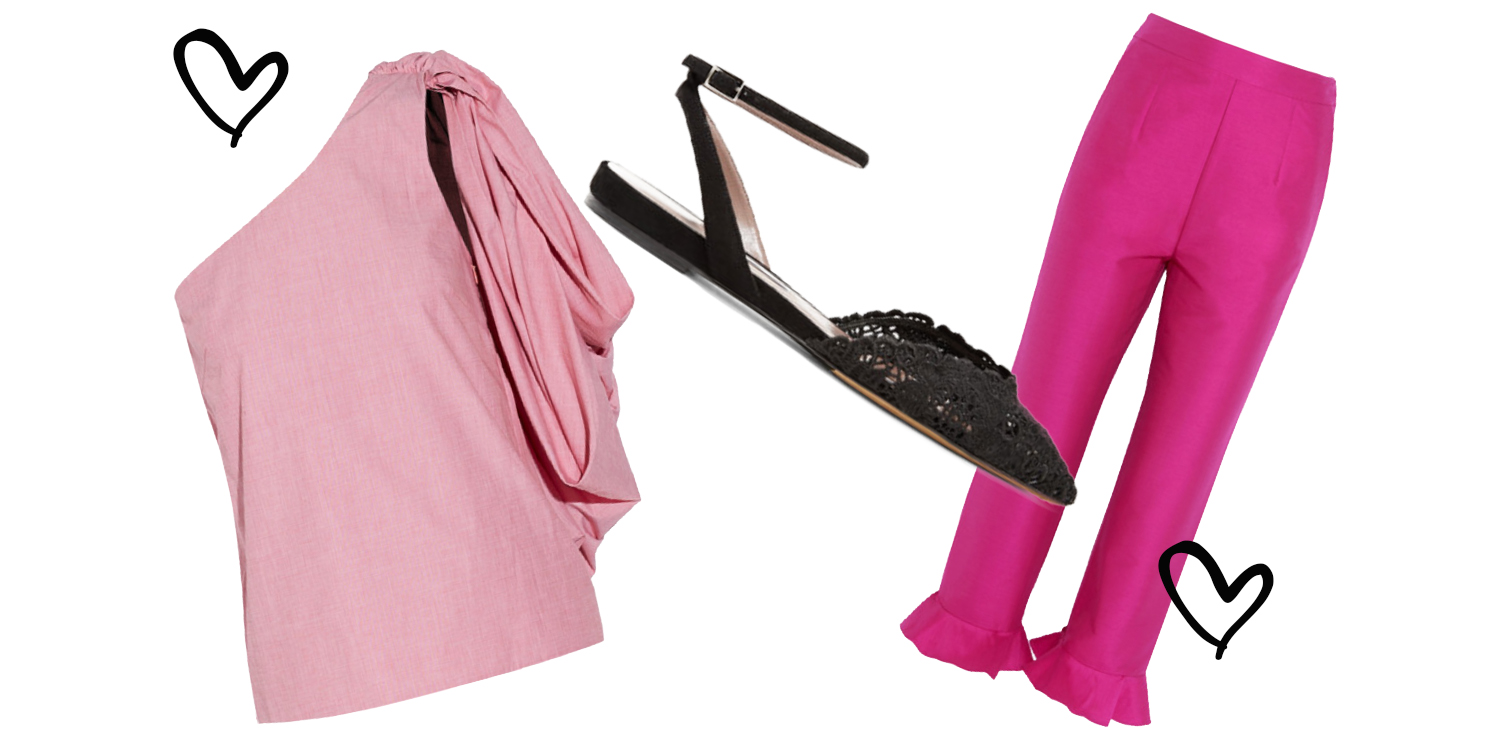 It's Monday, I'm bored with my wardrobe – mainly due to the fact that I have to do my laundry, and ALL my cool clothes are in that laundry basket – so I started to scroll to my favorite online store's final clearance section… Things that I clicked to my shopping basket, all in ways of full looks, because I've learned the hard way that buying random cool pieces resulted in not knowing how to wear them… Now I only need to decide on which look… and obviously I'd love to hear your thoughts! Which one should I click home? And more importantly, which one is your personal favorite!
Very into the Balmain-casual-look nowadays. I recently bought the navy cotton version of this skirt, and I've been living in it ever since. So naturally I got pulled towards this acid-version. Though it could be a bit too Balmainy for me..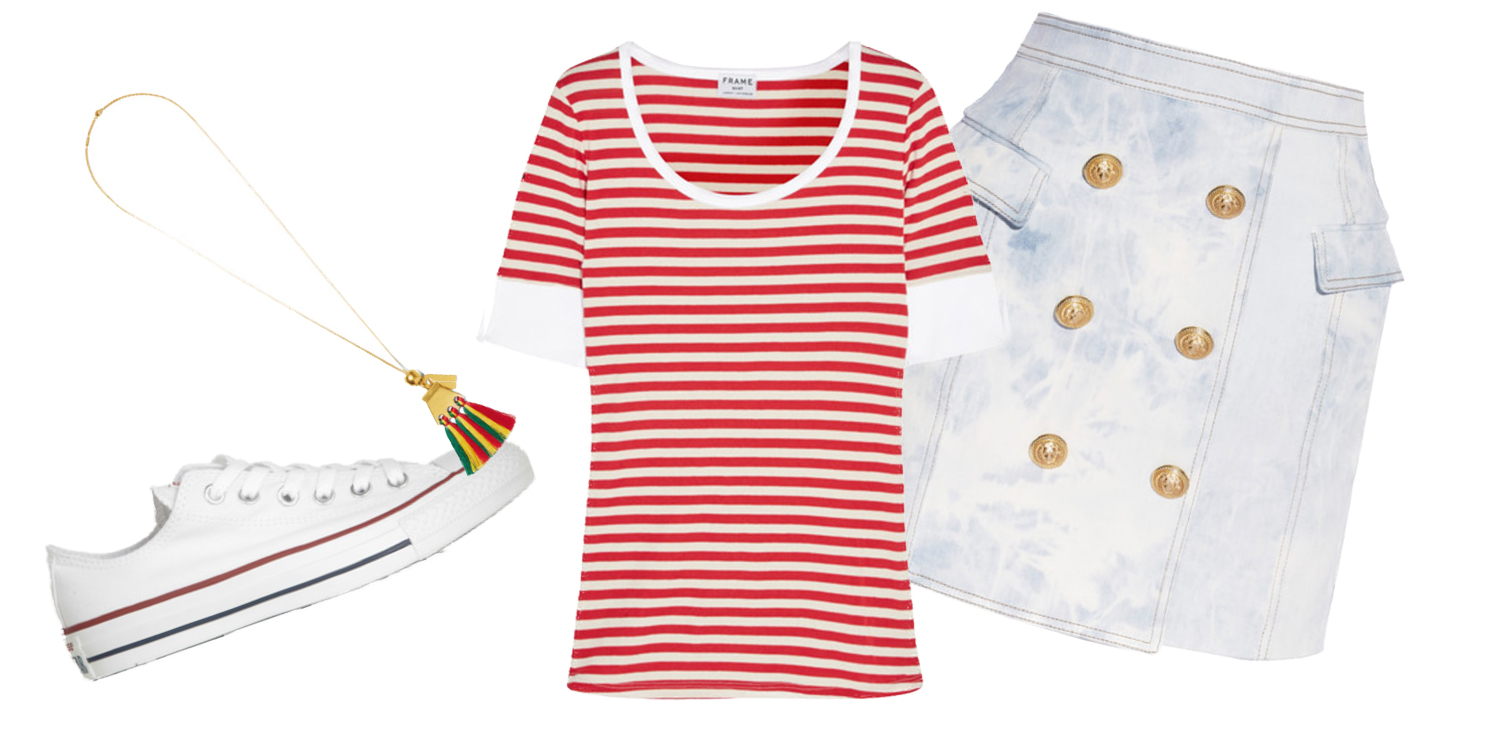 Another obsession are Olympia Le Tan's novelty book clutches. I have one from Hello Kitty, which Stella wishes she could sleep with, but I carefully stored it in it's pink dust-bag. This one with the Alice in Wonderland cover is simply perfect because of its colors, and, needless to say, the details are insane!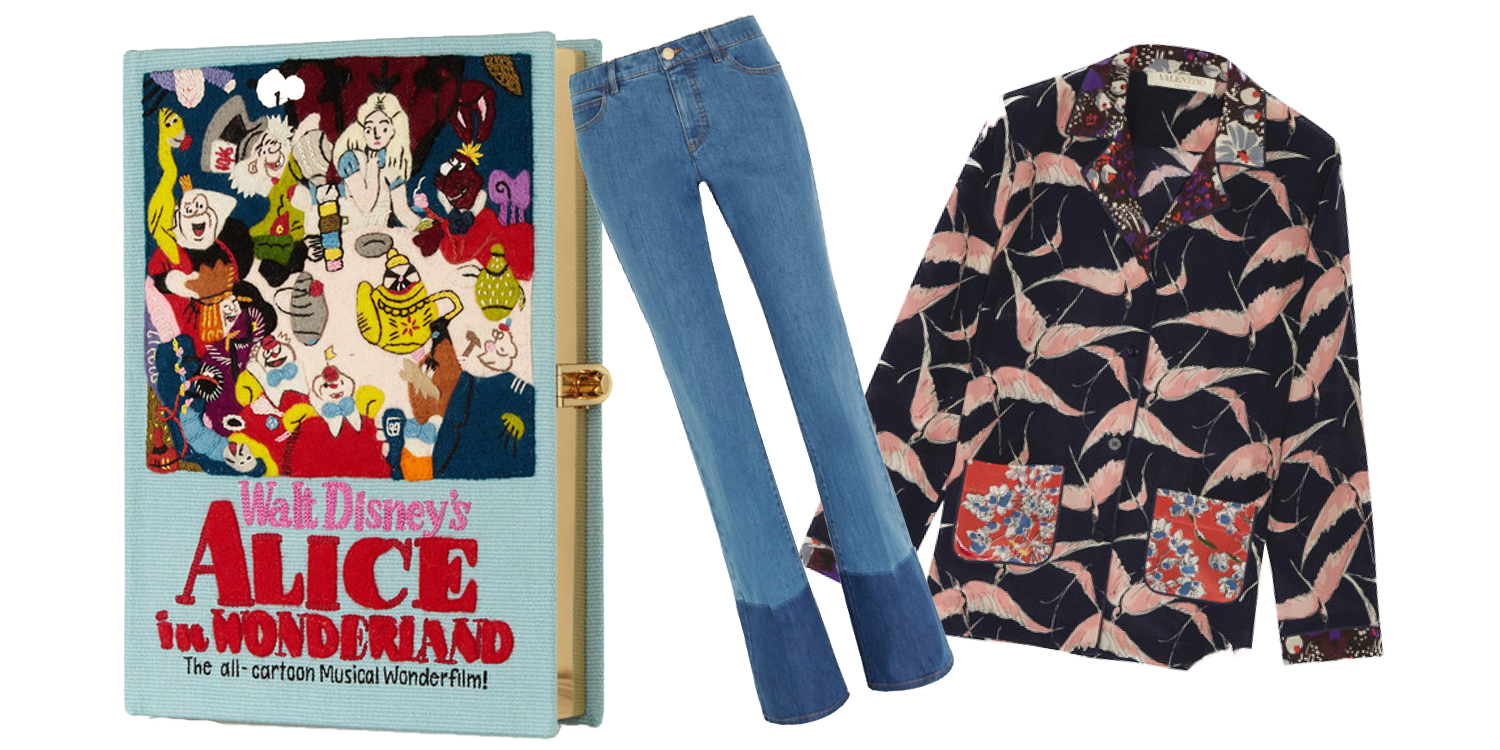 FRAME is the way to go girls. One of the best pairs of jeans I own are from this brand, as well as the BEST tees. Honestly, their t-shirts are a must-have and worth every penny (especially when on sale!).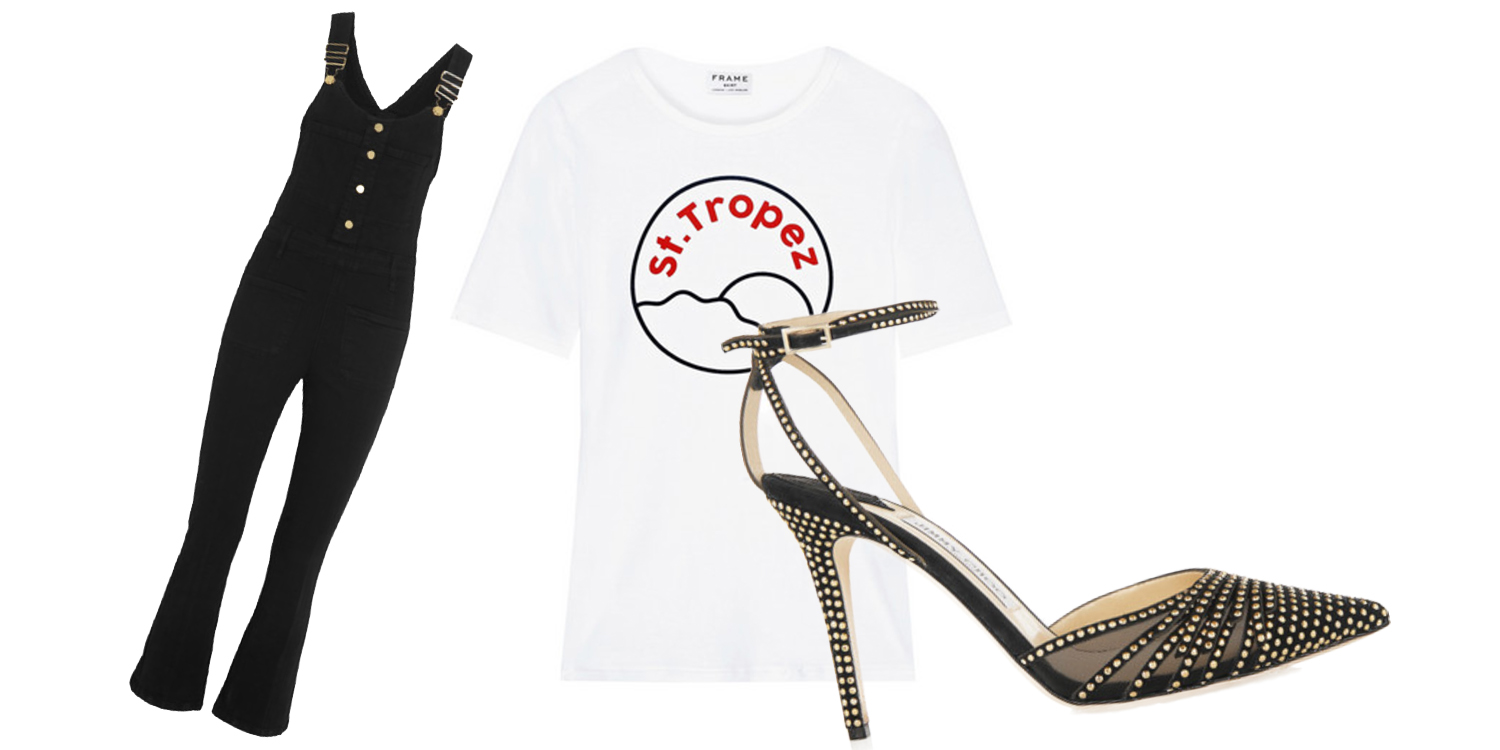 YOUR THOUGHTS
Highlighted