PLAYING DRESS-UP WITH CHANEL
Posted on May 8th 2016 by THEFASHIONGUITAR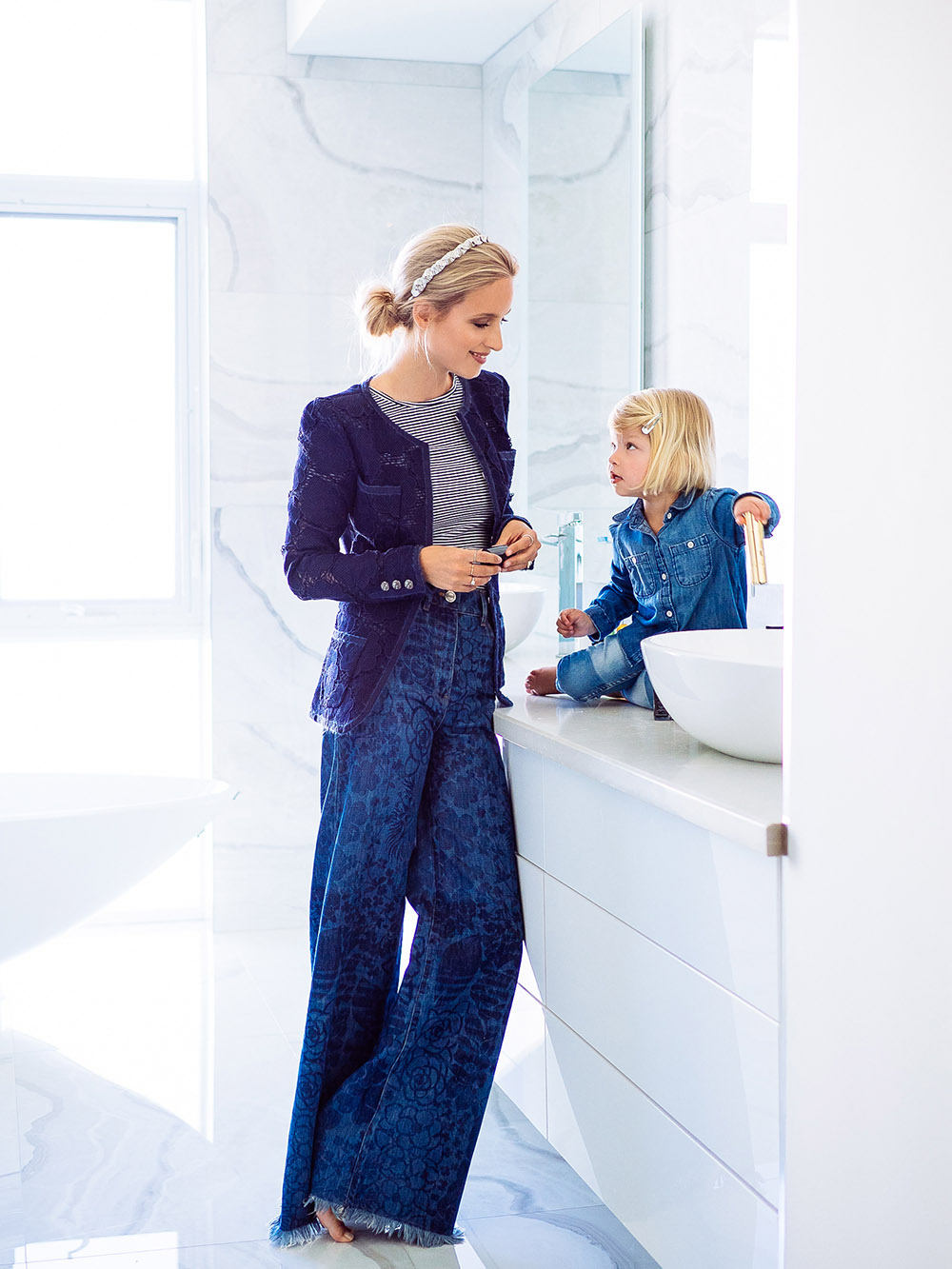 Stella's favorite book is one about a little girl called Birdie who likes to play dress-up with her mother's clothes, she sleeps with a pocket version of the wedding photo book from her uncle and aunt from New York, and in St. Lucia she decided her favorite color is pink. I never imagined Stella as a girly-girl, especially because she used to play with her brother's toys all the time, but recently things have changed..
Stella turned from being my big baby into this beautiful little girl, who loves to go through my beauty drawers and thinks that my wardrobe is the coolest place on earth! And I don't blame her, because as much as I keep her out of what I do, she still sees bits and pieces of my work. When I told her she could be in a photo shoot with me, she was over the moon. Every single look we shot I asked her if she wanted to come, because I wanted to make sure it was fun and not something I pressured her into. And she did, she didn't miss a single shot. In fact, she enjoyed it so much, that she kept asking for the "photoshoe" the whole week after.
The look I'm wearing in this post is definitely one of my favorites from my collaboration with Chanel for Bergdorf Goodman. I always feel very comfortably in navy and denim, and walking around bare feet in my own bathroom made everything go super organically. Stella is obsessed with my creams and loves to collect every single lip balm she can find, so she was definitely in her comfort zone too. Painting nails is not her cup of tea yet – as we found out during the shoot – and it was just for a millisecond she kept the nail polish on, but nonetheless, the moment of doing this together was unforgettable and I'm very thankful of having this all captured in these beautiful images!
Happy Mother's Day to all mothers out there, but especially to my own mother, who I love so very much and am so incredibly proud of!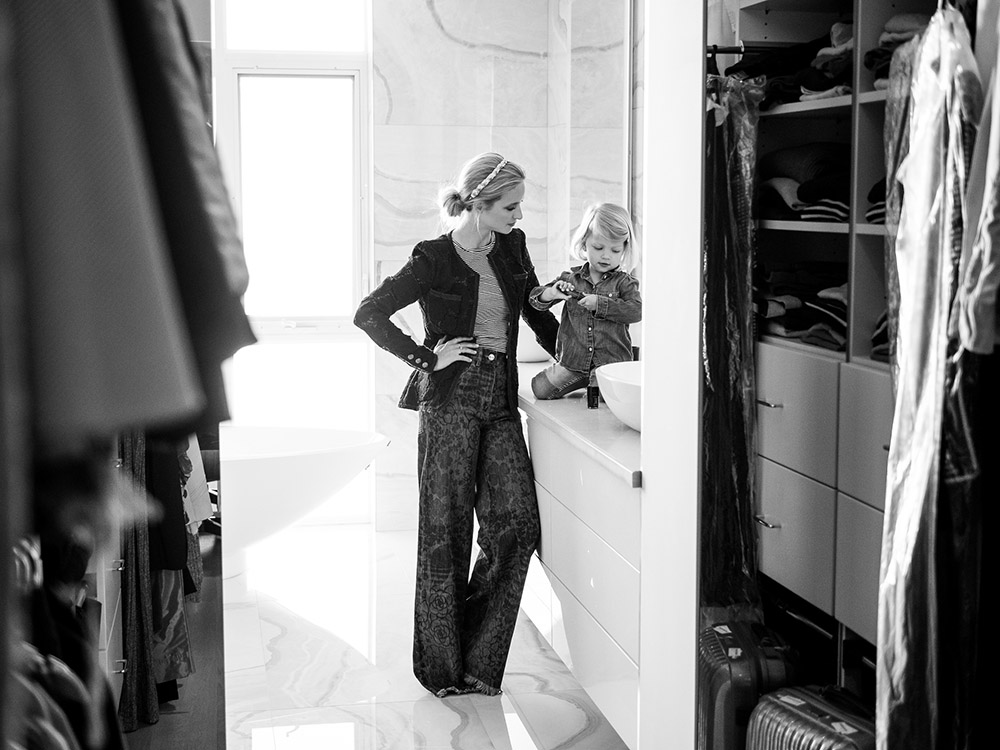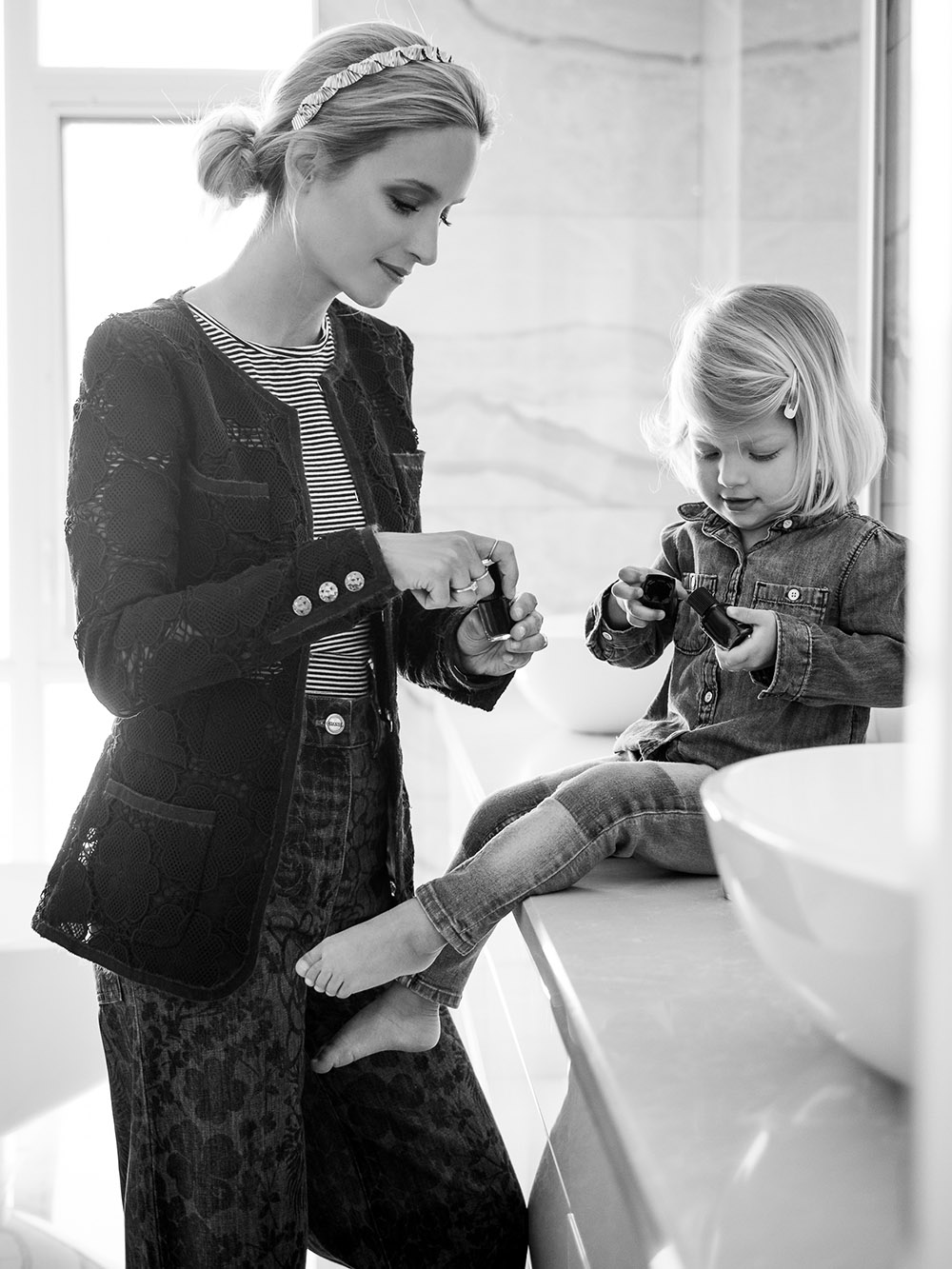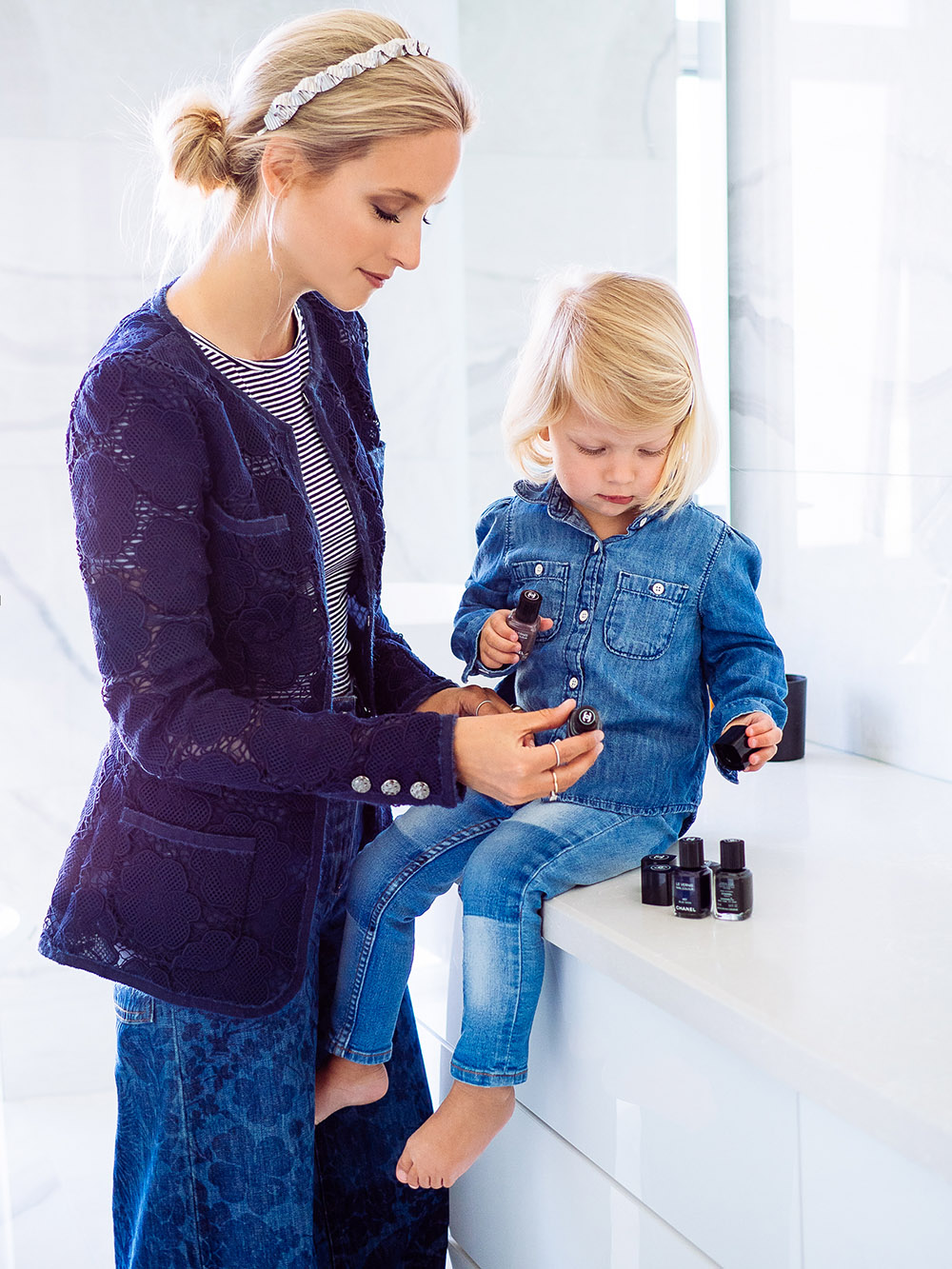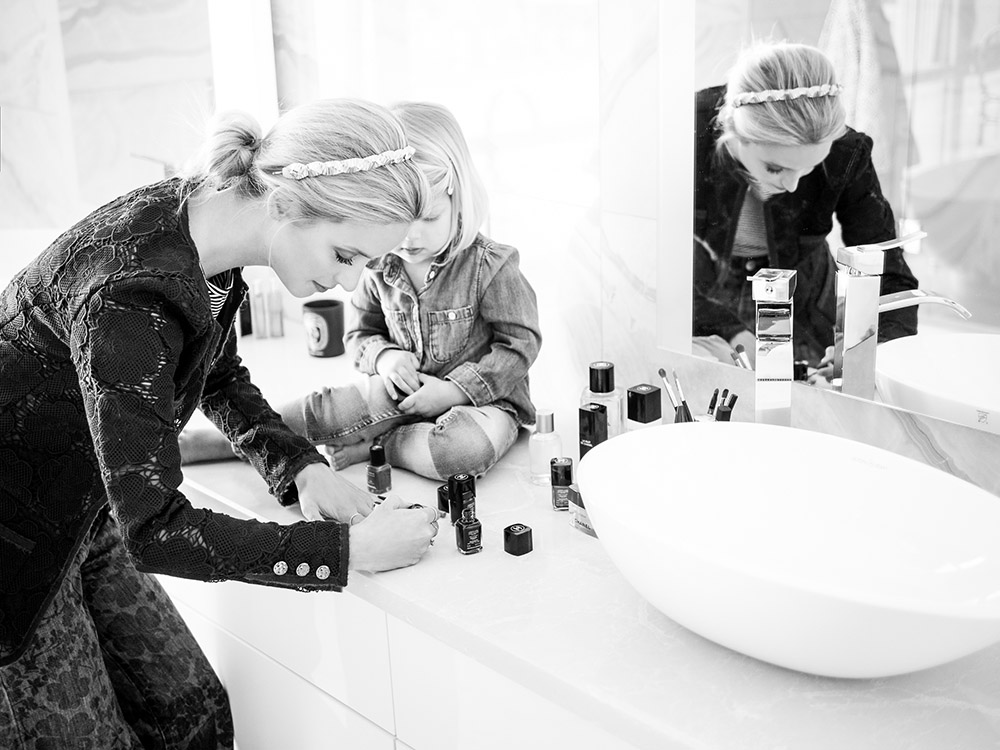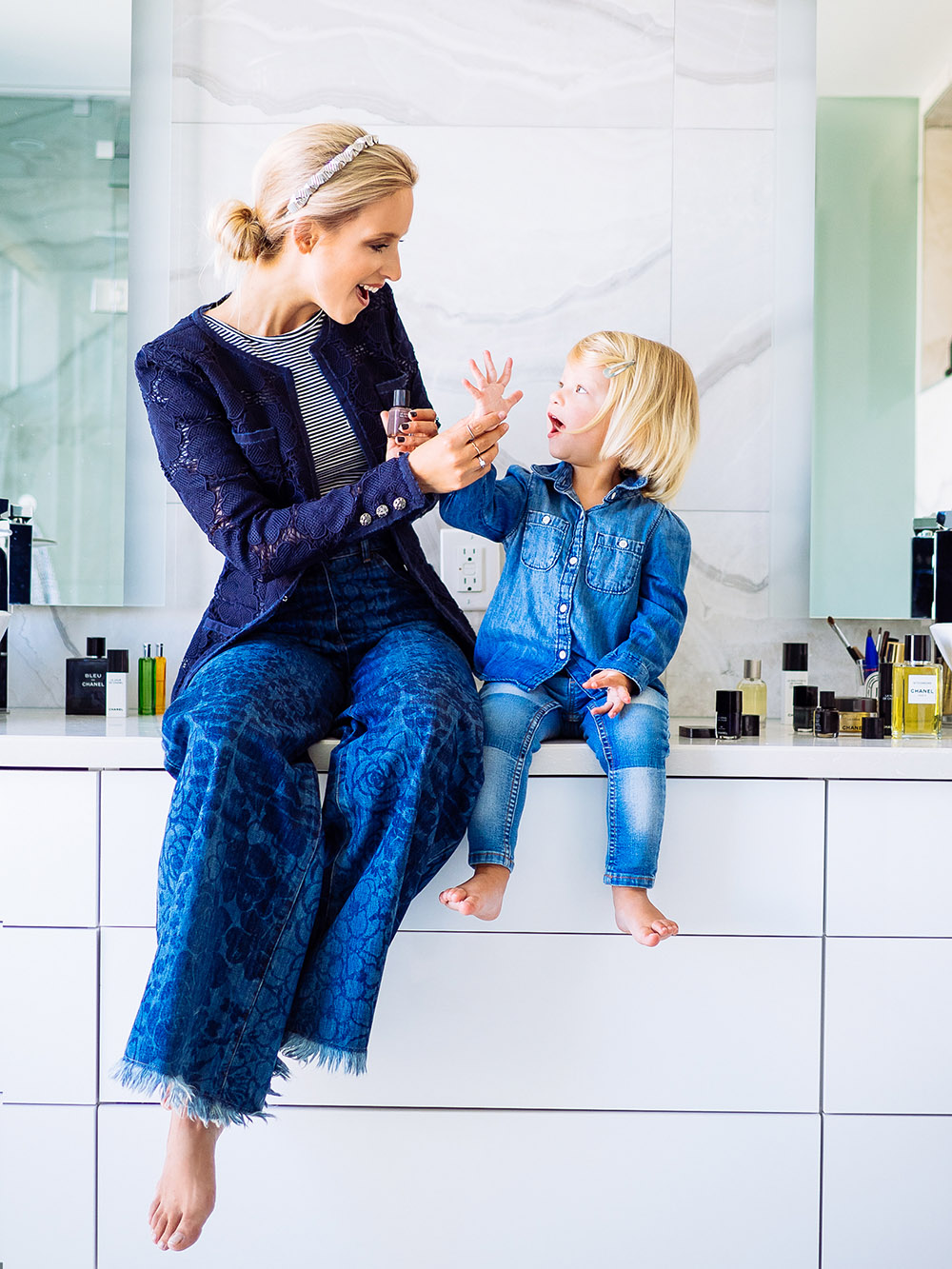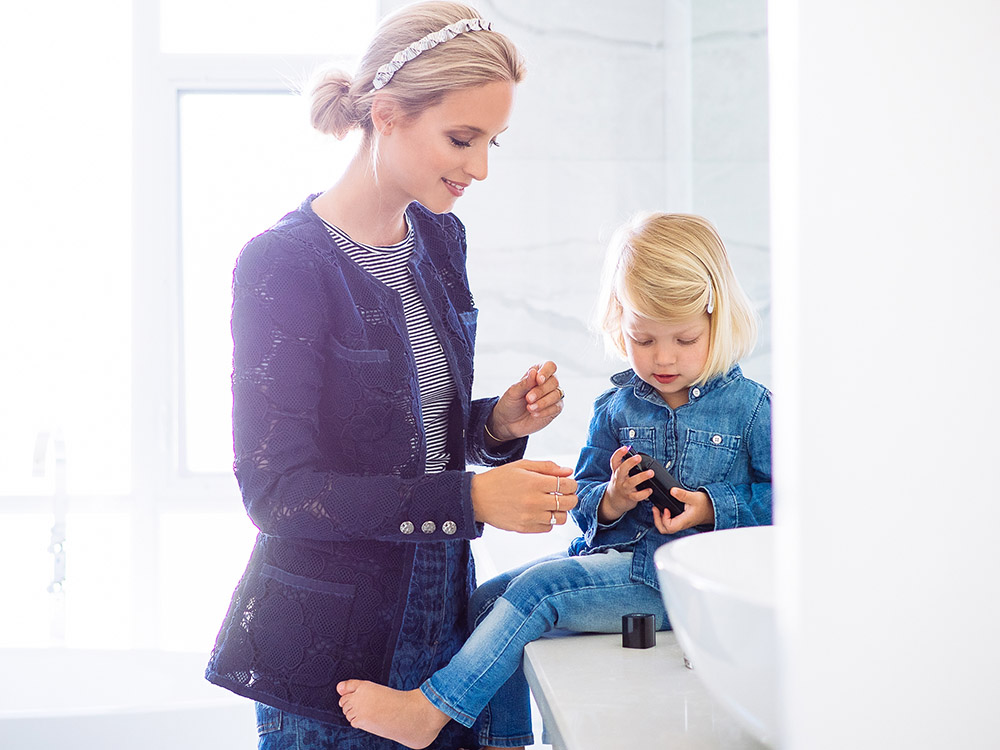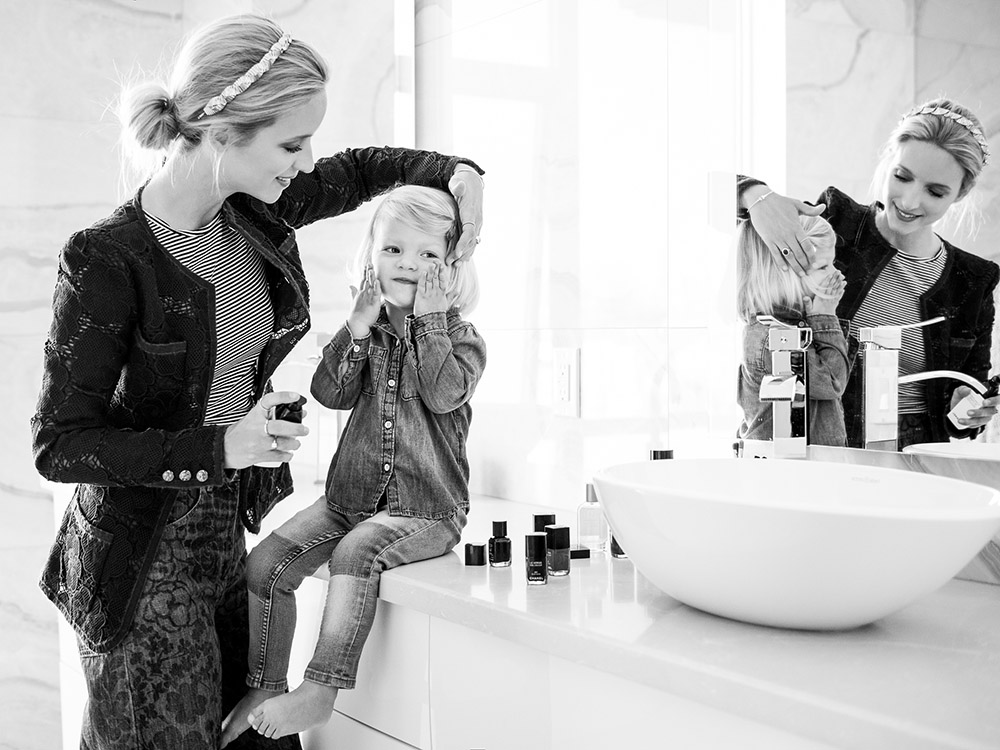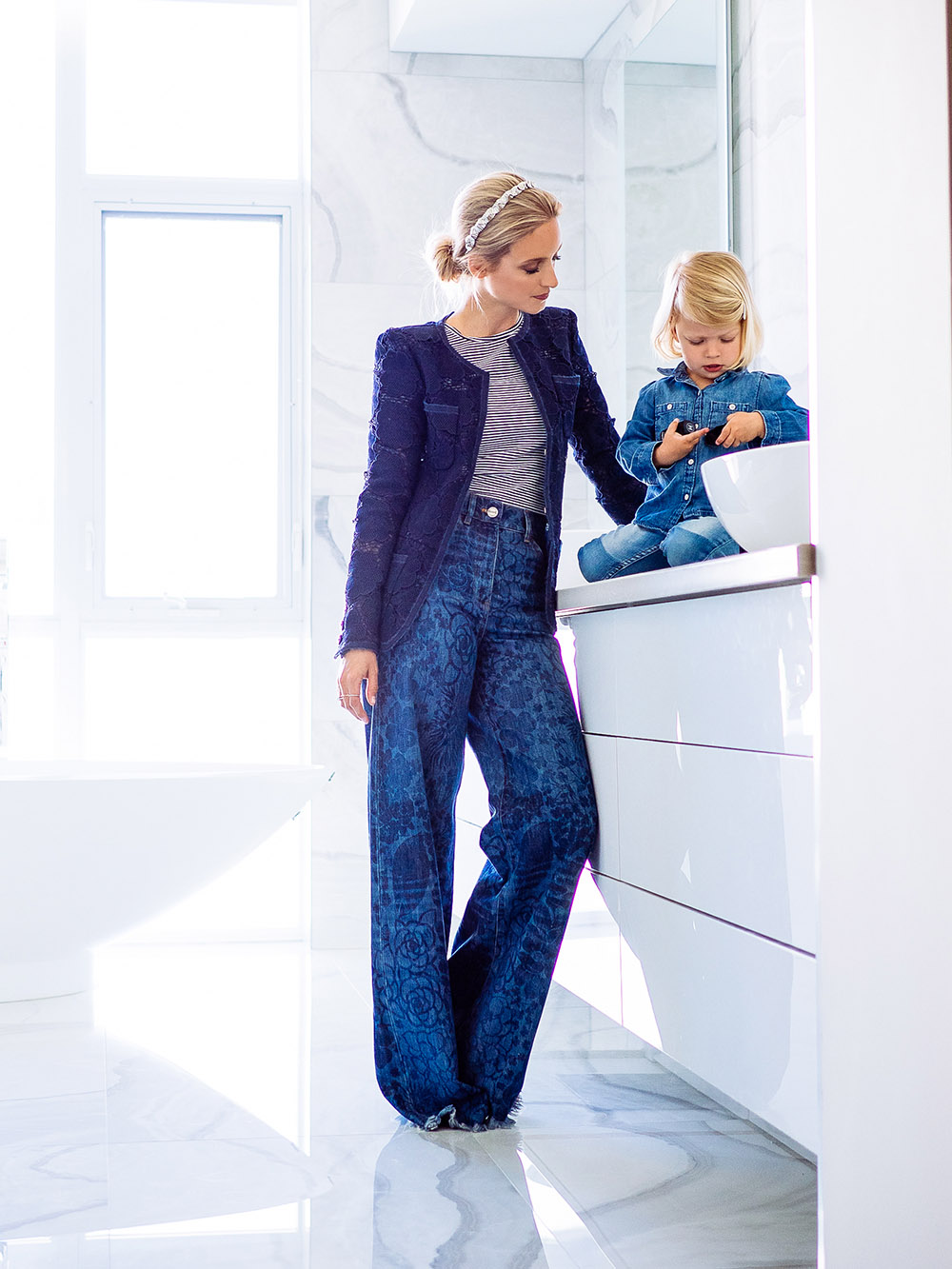 I'm wearing a Chanel SS16  jeans, jacket, and headband (all available at Bergdorf Goodman) with a simple Zara top. Stella wears a GAP denim shirt and H&M jeans.
Photos by Marinke Davelaar, hair & Make-up by Claudine Baltazar
YOUR THOUGHTS
Highlighted