MOTHER'S DAY WITH CHANEL
Posted on May 4th 2016 by THEFASHIONGUITAR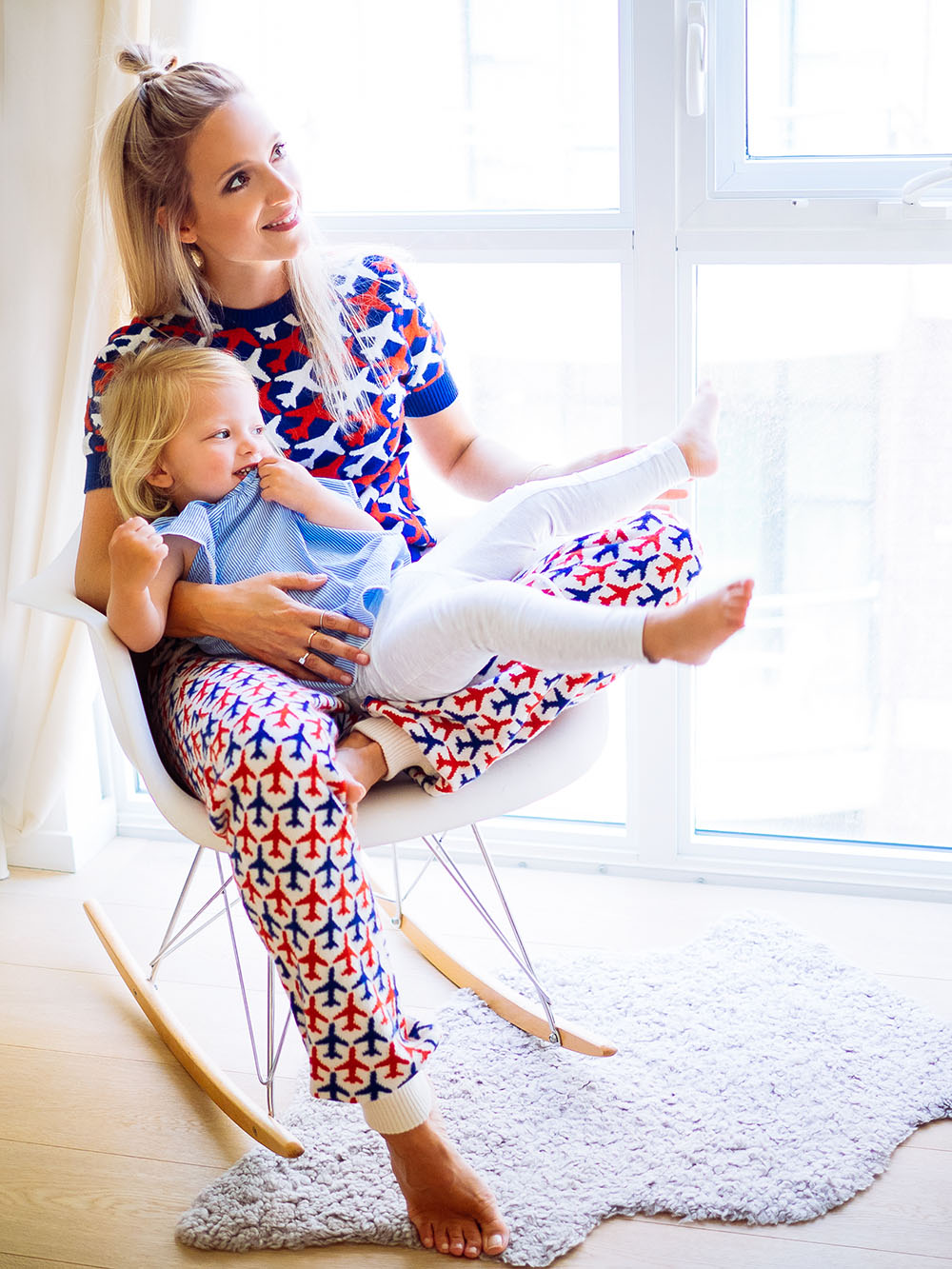 It's not every day that you get to wear a full Chanel-look, so imagine my excitement when Chanel asked me to shoot a special Mother's Day feature with my kids for Bergdorf Goodman…
Being over the moon doesn't even come close to the feeling of working with so many beautiful pieces. Working with this iconic brand was a true privilege, and it made my love for it only grow bigger. But above all, doing this collaboration together with James and Stella was just beyond any experience so far. Stella enjoyed every second of it – I think she felt she could finally do "what mommy always does" – and changing from one look to the next didn't bother her for a second. James ended up only in one of the six looks unfortunately, because he fell ill the day we started shooting. But the poor thing wanted to be in it so badly that we had to come up with a setting that kept him "out of the wind", which we ended up doing quite literally, by setting up a fun "play-date" on our roof terrace.
All six looks represent a true mother-toddler moment and they are very much based on my "real life" at home with kids. Starting with a super relaxed morning reading session with Stella, which we like to do after James leaves for school – she usually brings him, but when she doesn't, she gets really upset seeing James go, and this calms her down. We wear comfortable clothes, and preferably no shoes, but if Stella and I happen to leave the house to get a coffee and something sweet, I would definitely go for these Chanel SS16 sandals!
Ps. Did you see the Chanel Cruise 2016/2017 show yesterday held in Cuba? Any favorites?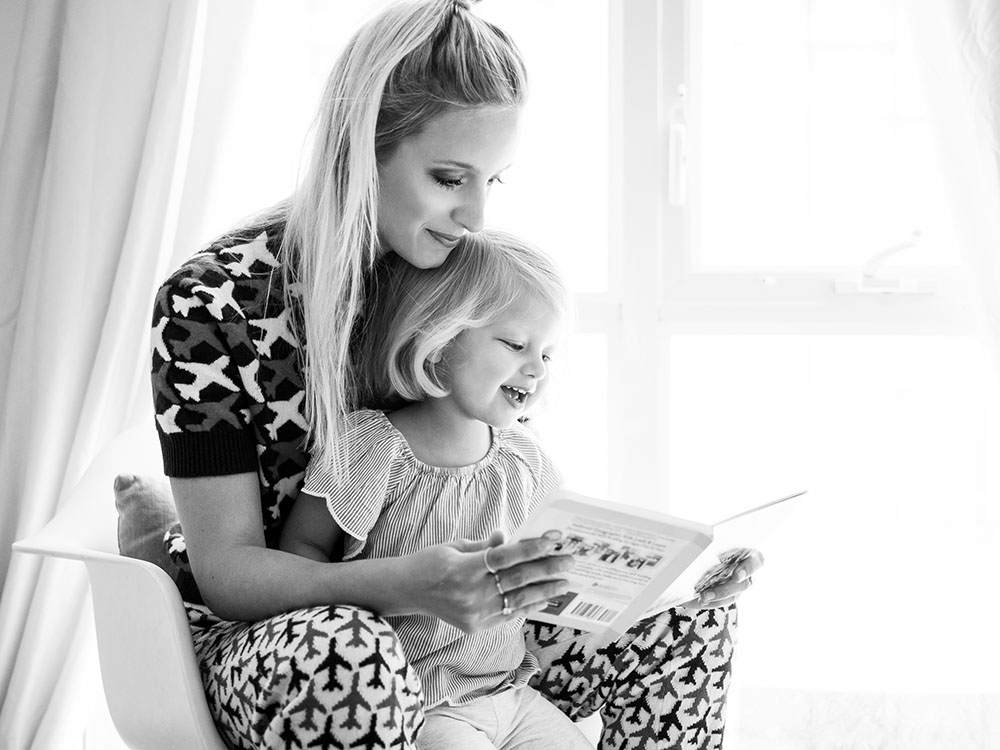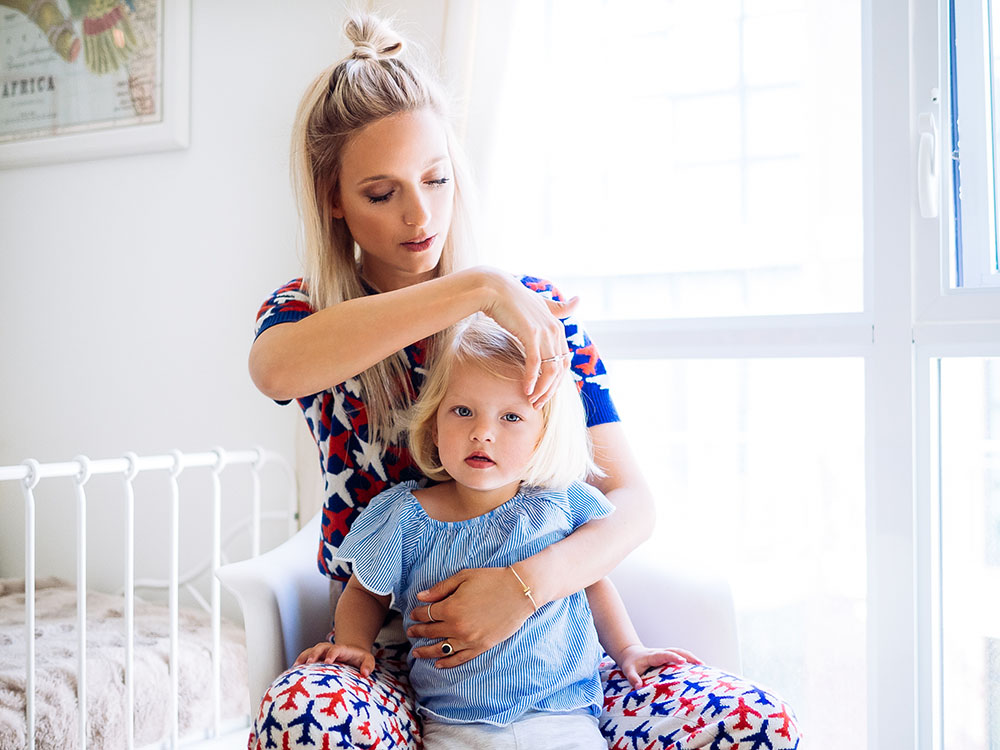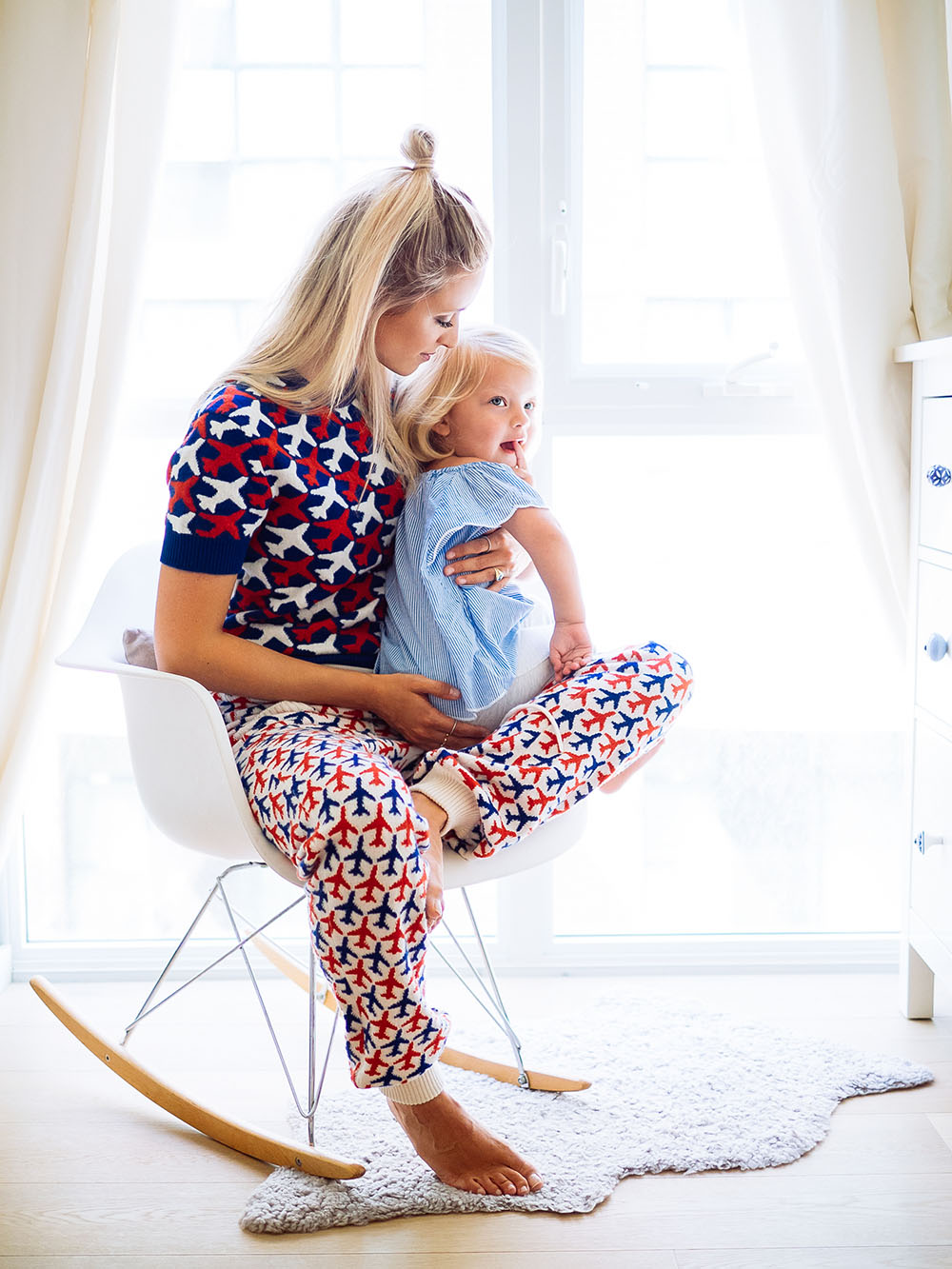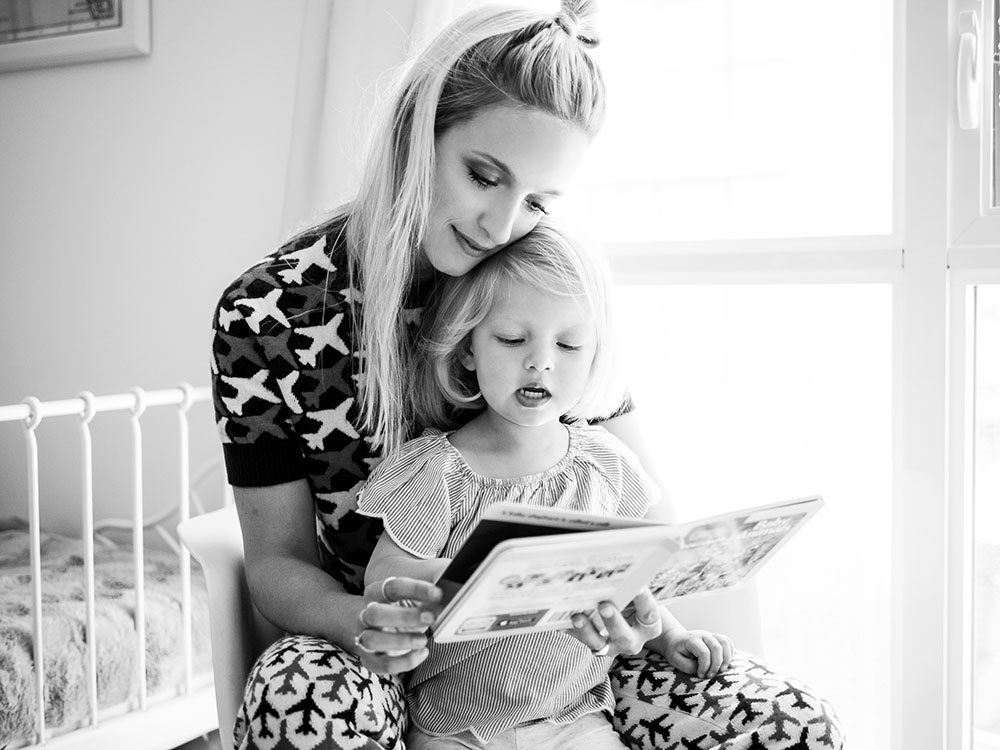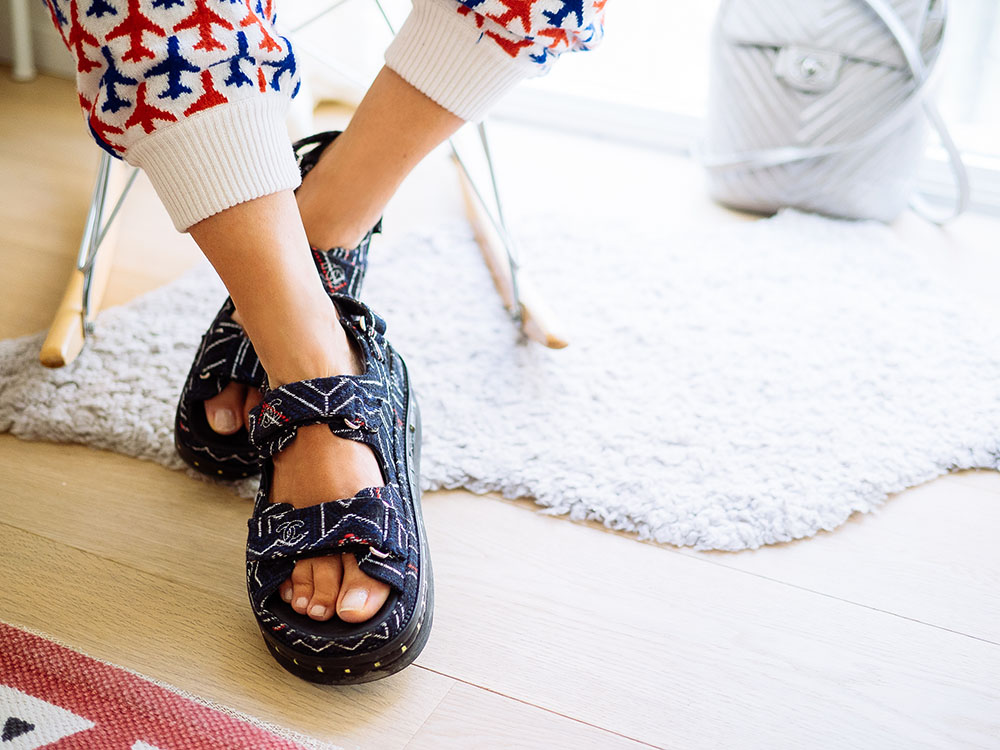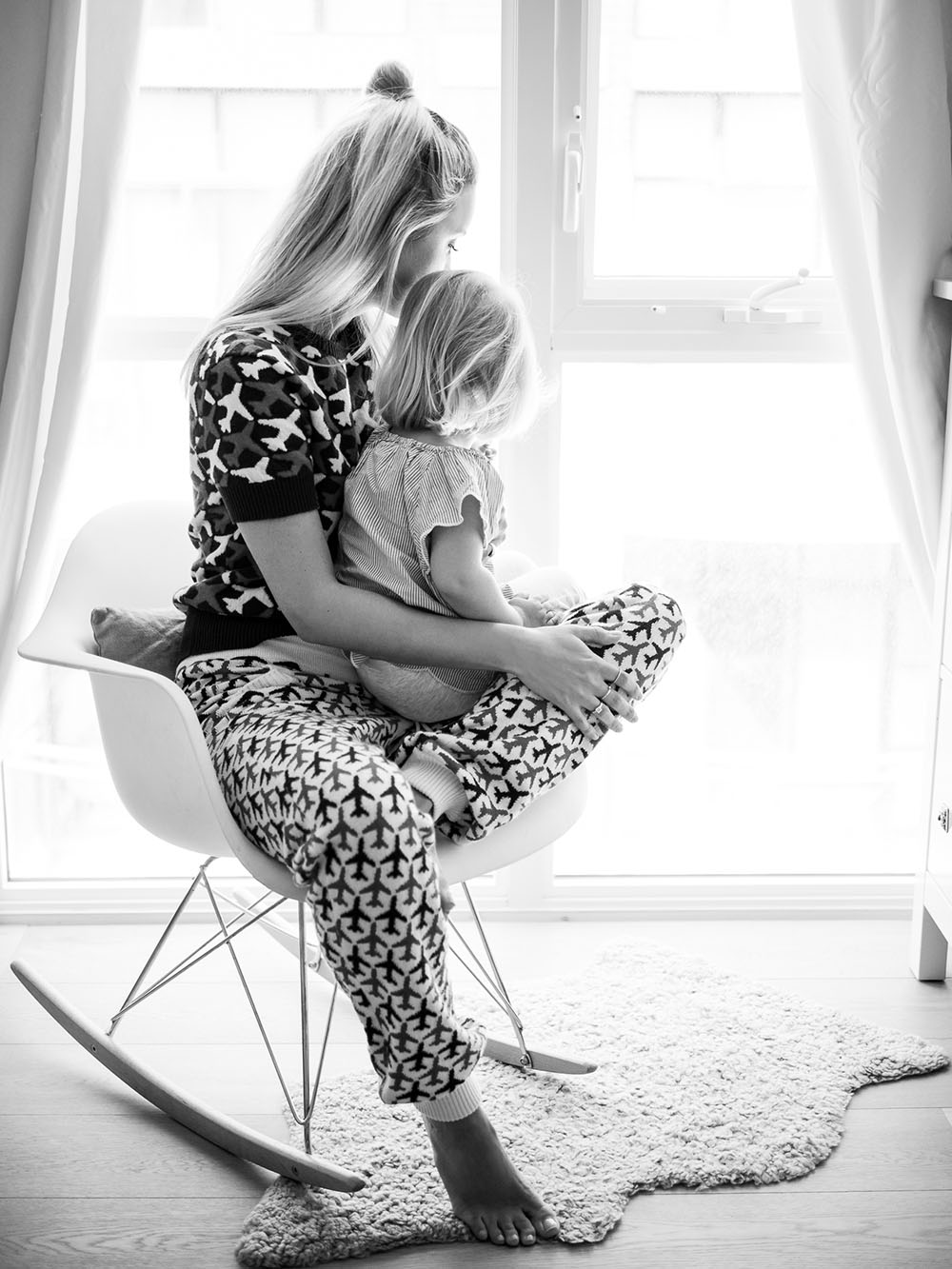 I'm wearing a Chanel SS16  track pants, top, and sandals (all available at Bergdorf Goodman) and Stella wears an H&M Collection top and Zara legging.
Photos by Marinke Davelaar, hair & Make-up by Claudine Baltazar
YOUR THOUGHTS
Highlighted