FIRST SPRING SHOES
Posted on April 21st 2016 by THEFASHIONGUITAR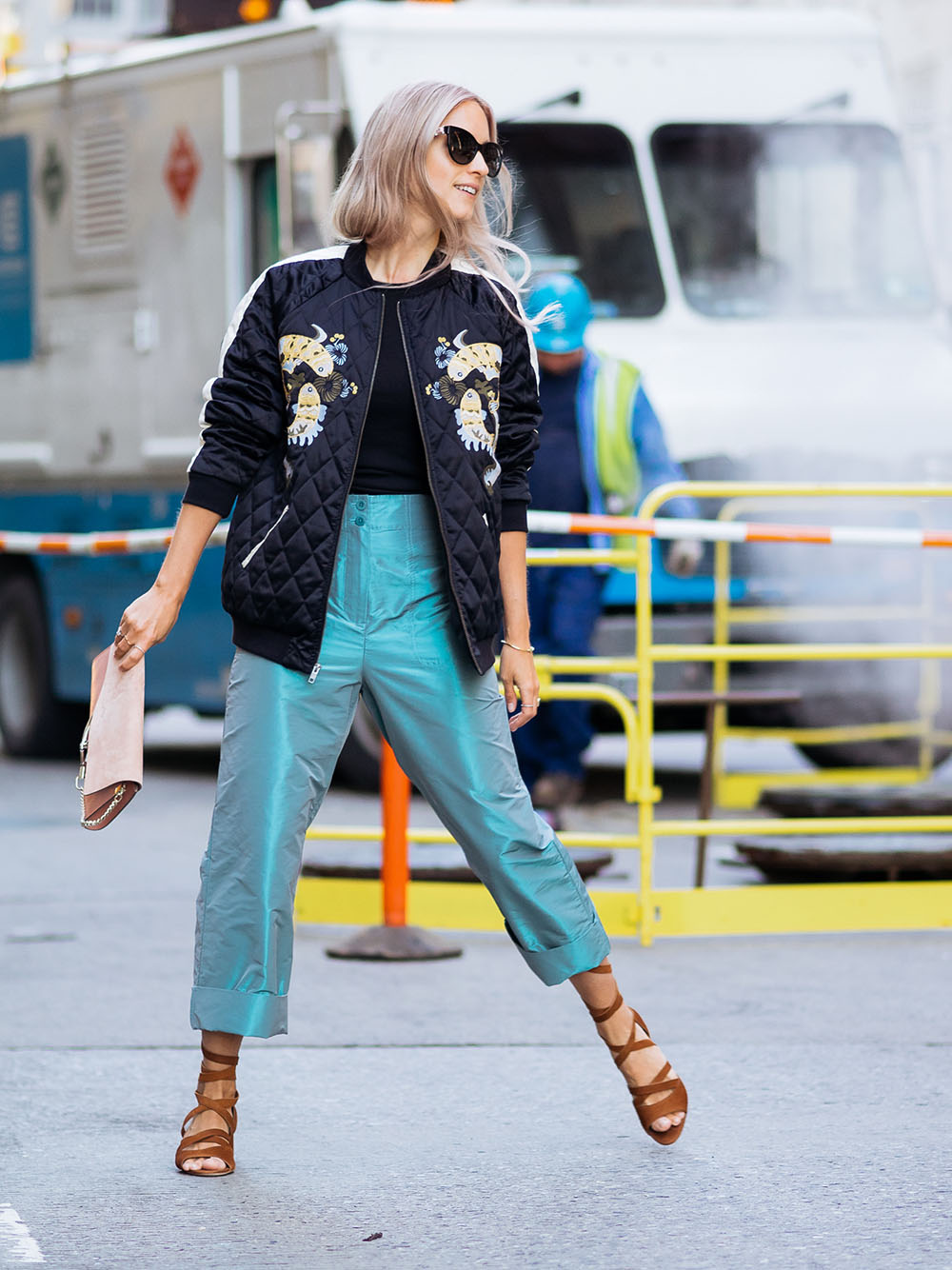 I think I've been talking about "Spring is here" for weeks now, forgive me, I'm just so excited about packing away my winter coats and starting to build a Spring/Summer wardrobe from scratch. And with "from scratch" I don't really mean that I'm cleaning out everything I have, but about being very strict to myself and packing/selling those pieces I deep inside know I'm not ever going to wear again. So last weekend I did a huge closet clean-out, and it felt like so much weight was lifted from my shoulders. Every day I grabbed that same pair of jeans and that old navy sweater, simply because I couldn't see what I had. I started to hate my wardrobe, and I knew that was not a good sign! Anyway what I'm trying to say is that it's time to rethink your closet, finally get rid of the things that are blocking your inspiration, and invest in those things I/you love most when it comes to fashion…
In my case that's shoes! Maybe for you it's straw hats that makes your blood run faster, or floral dresses. We've all got things that we look forward to when the weather starts getting better. Color is one for me too recently, but that's one that's slowly being implemented in my "new" wardrobe. Anyway, the first pair of shoes, which I've been eyeing for quite some time – I know, I'm a late adapter of the strappy gladiators – are these cute Miu Miu's. Best part about this pair? The heel! It's this season's must-have: the block-heel. Low and comfortably, yet ultimately feminine!
Combined with the right pieces, these shoes can be an absolute winner. Though, because of the low heel, those "right pieces" are key. For example a no-go for me with knee-lengths, but super fun with midi's or even better, mini's! It's still cold in the streets of New York, but I bet next time you see me wearing these Miu Miu's, it will be with cut-off denim shorts!!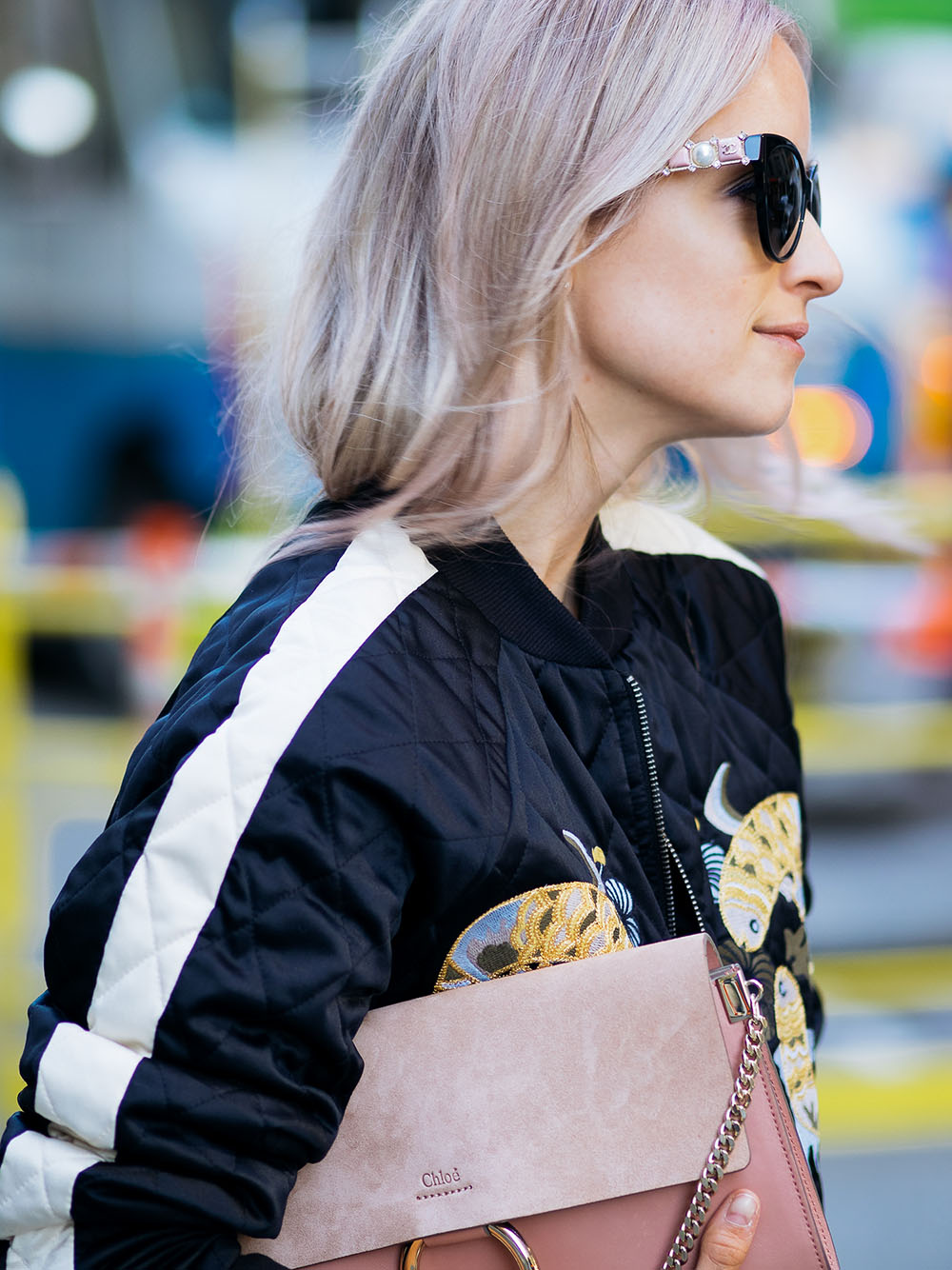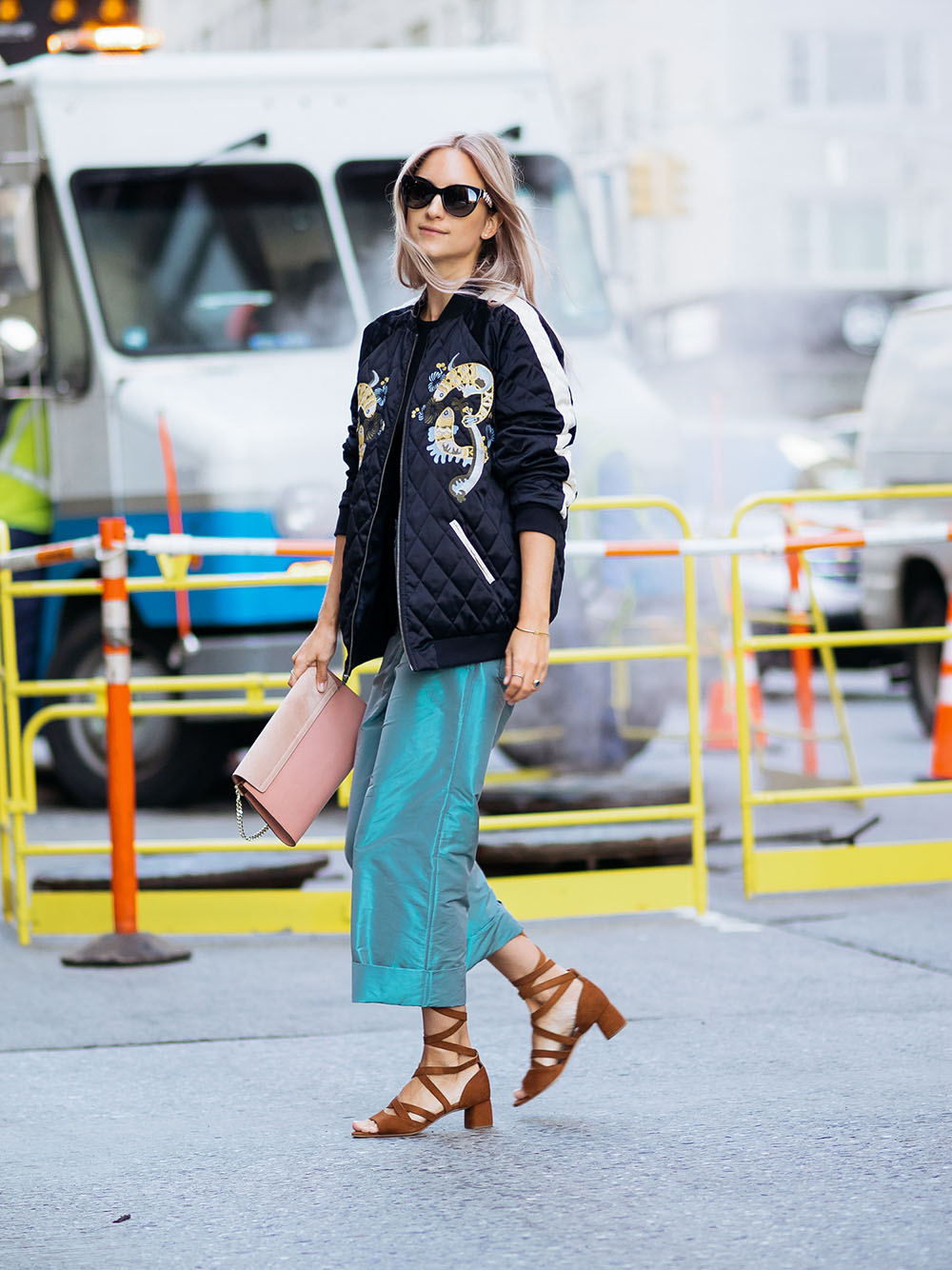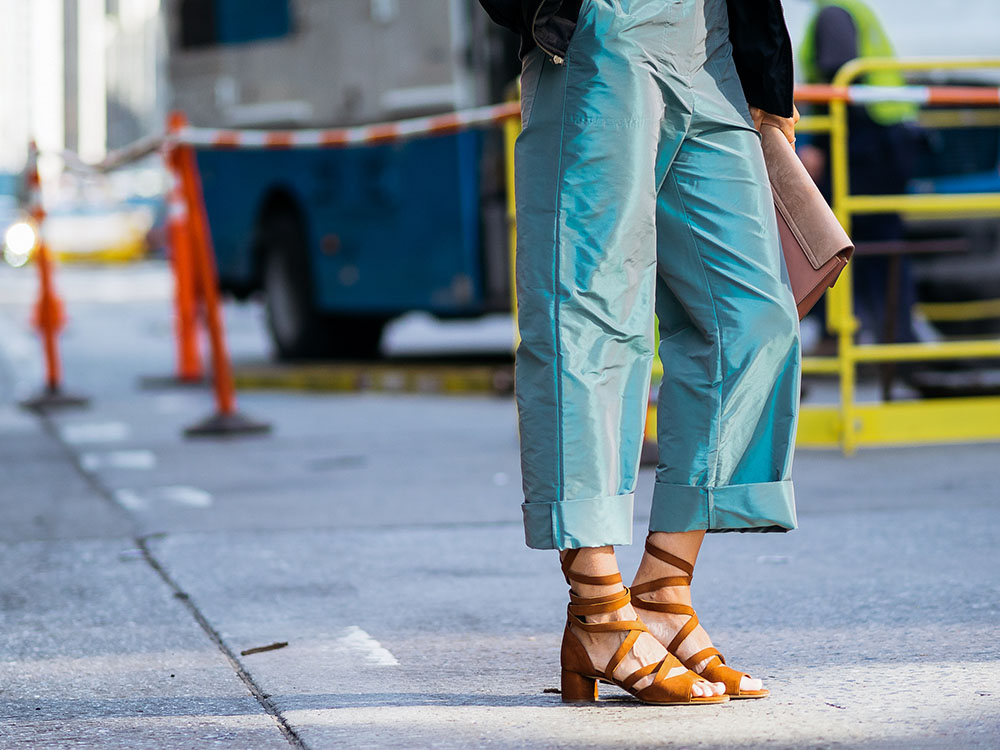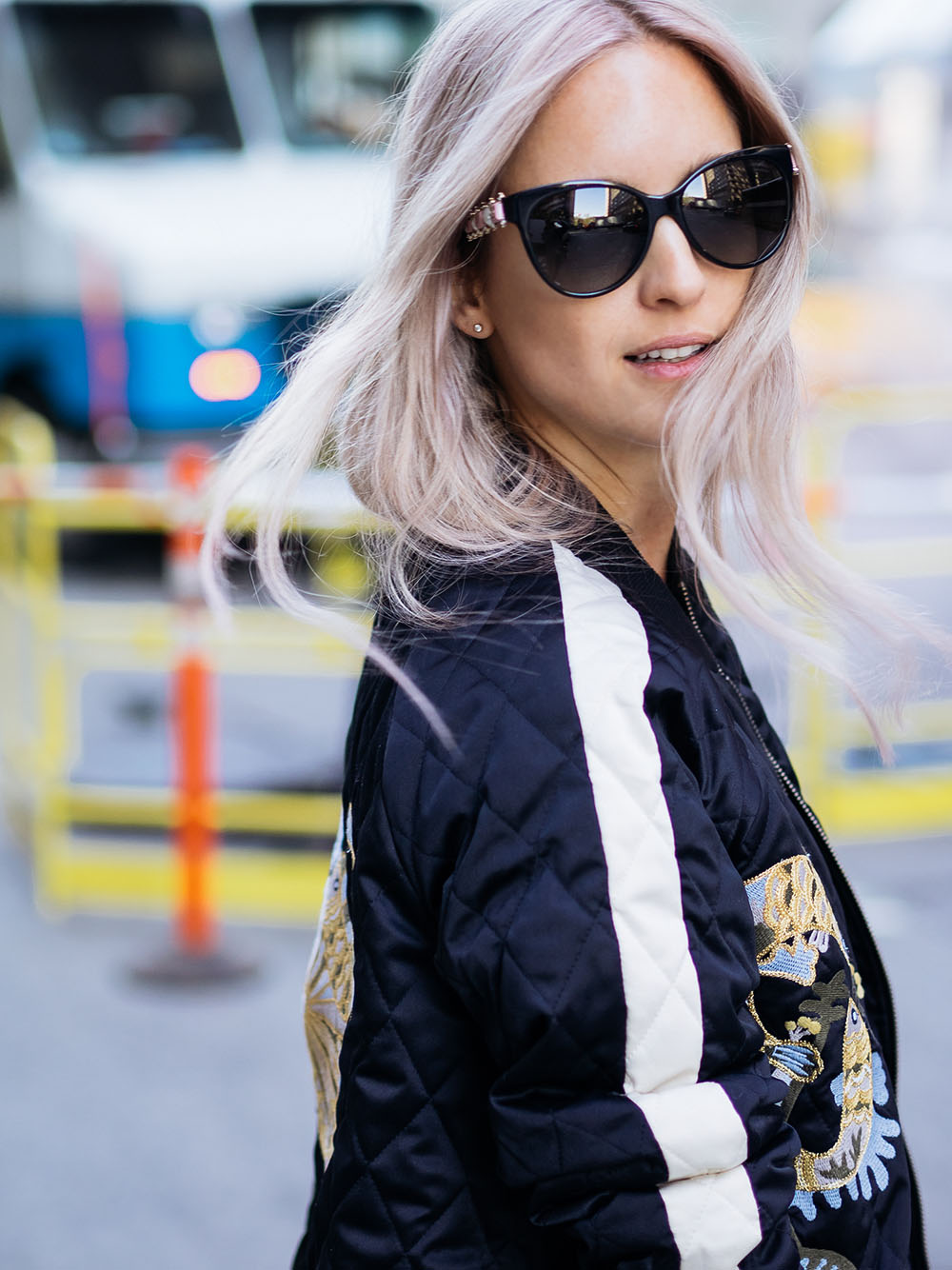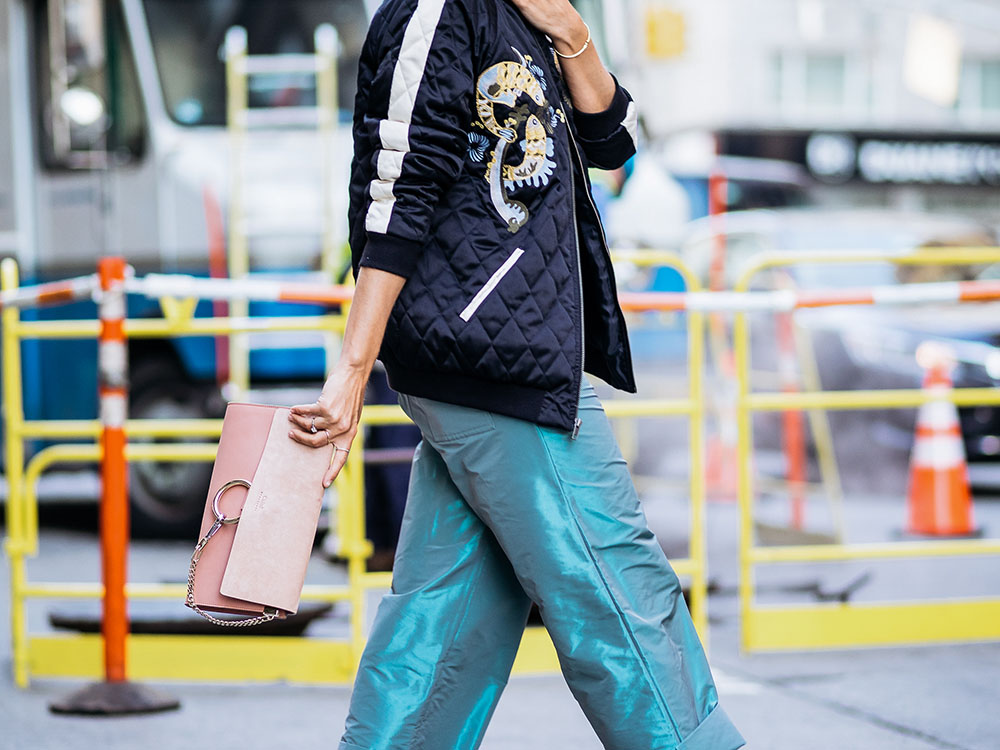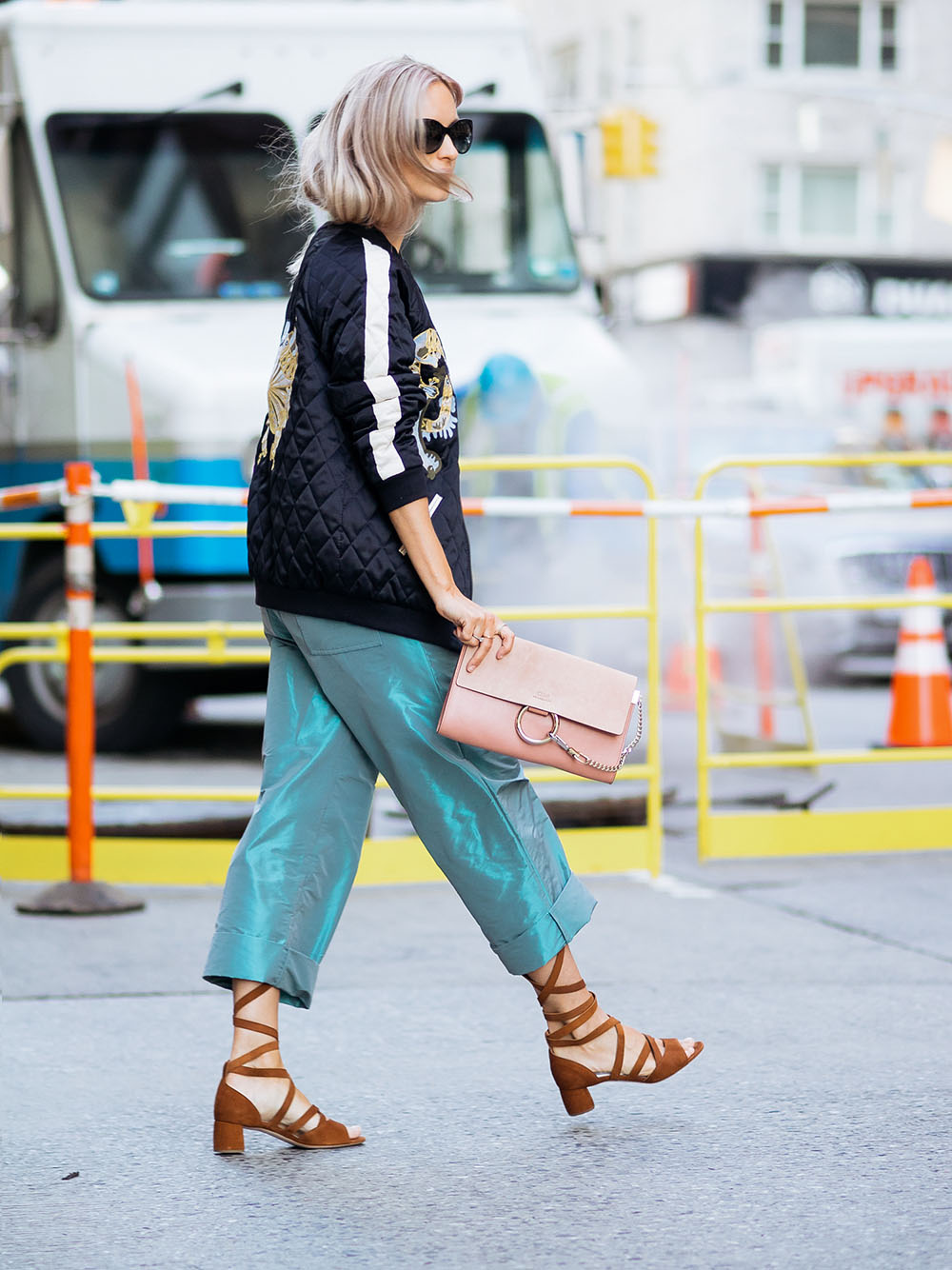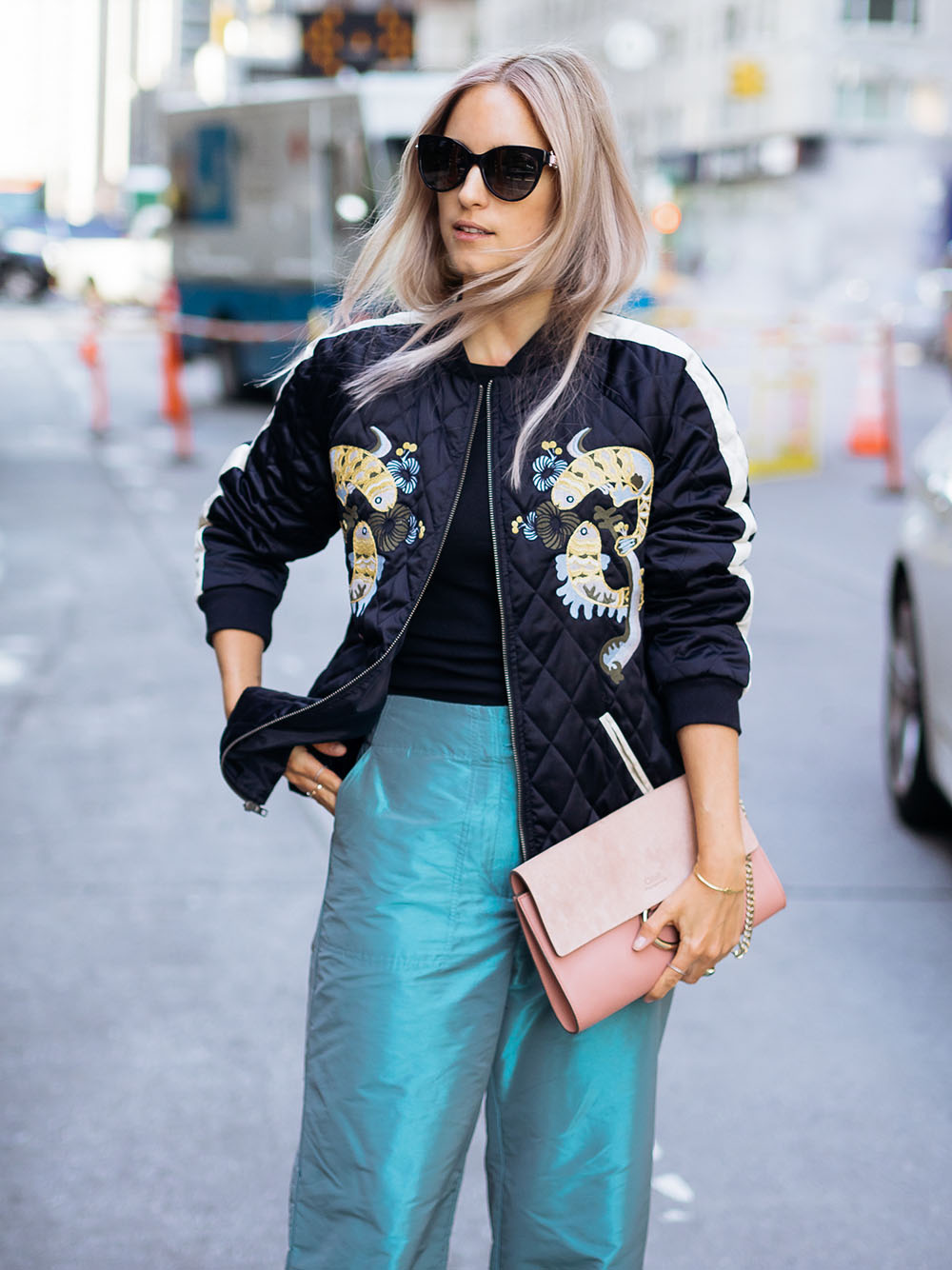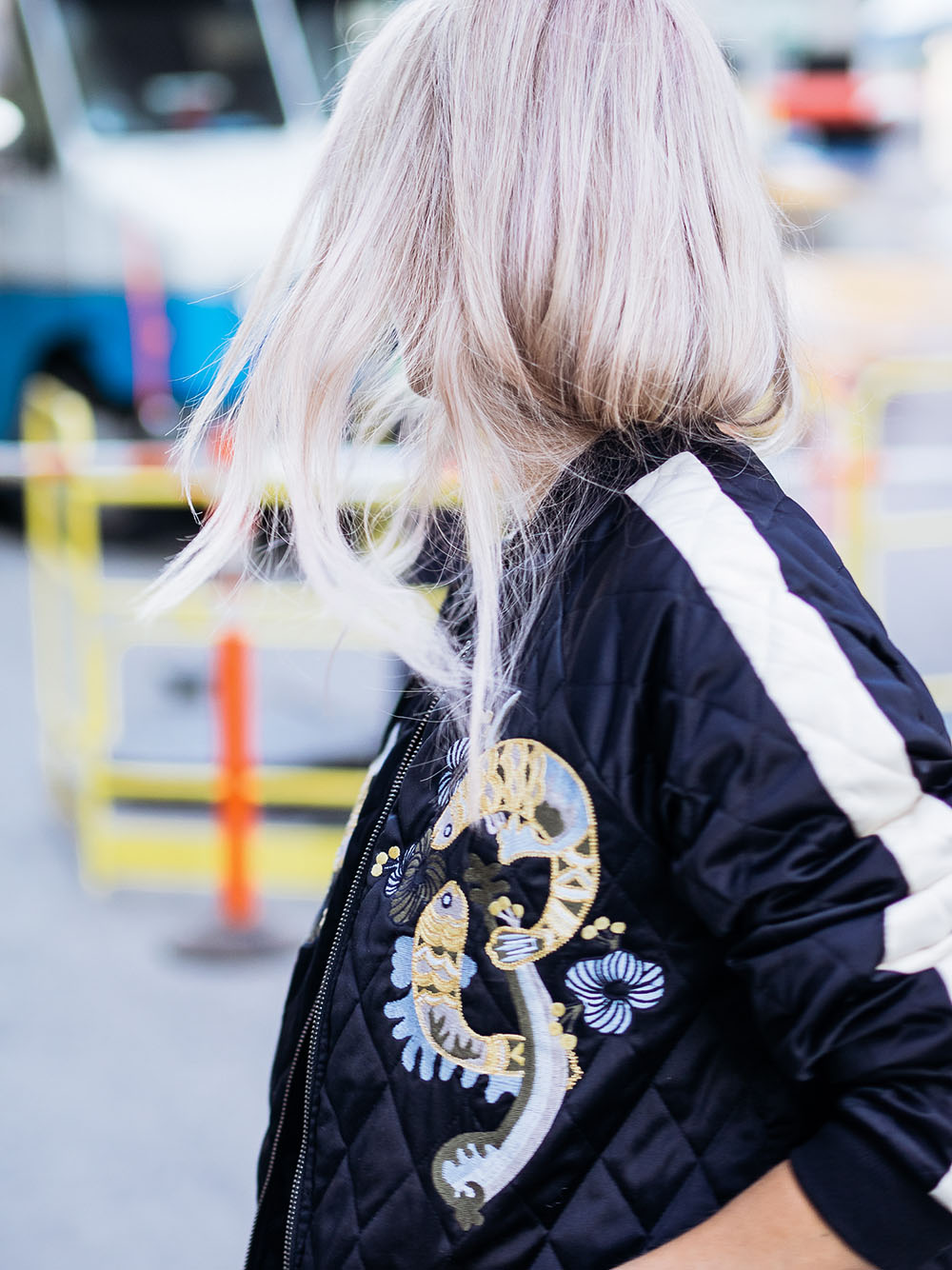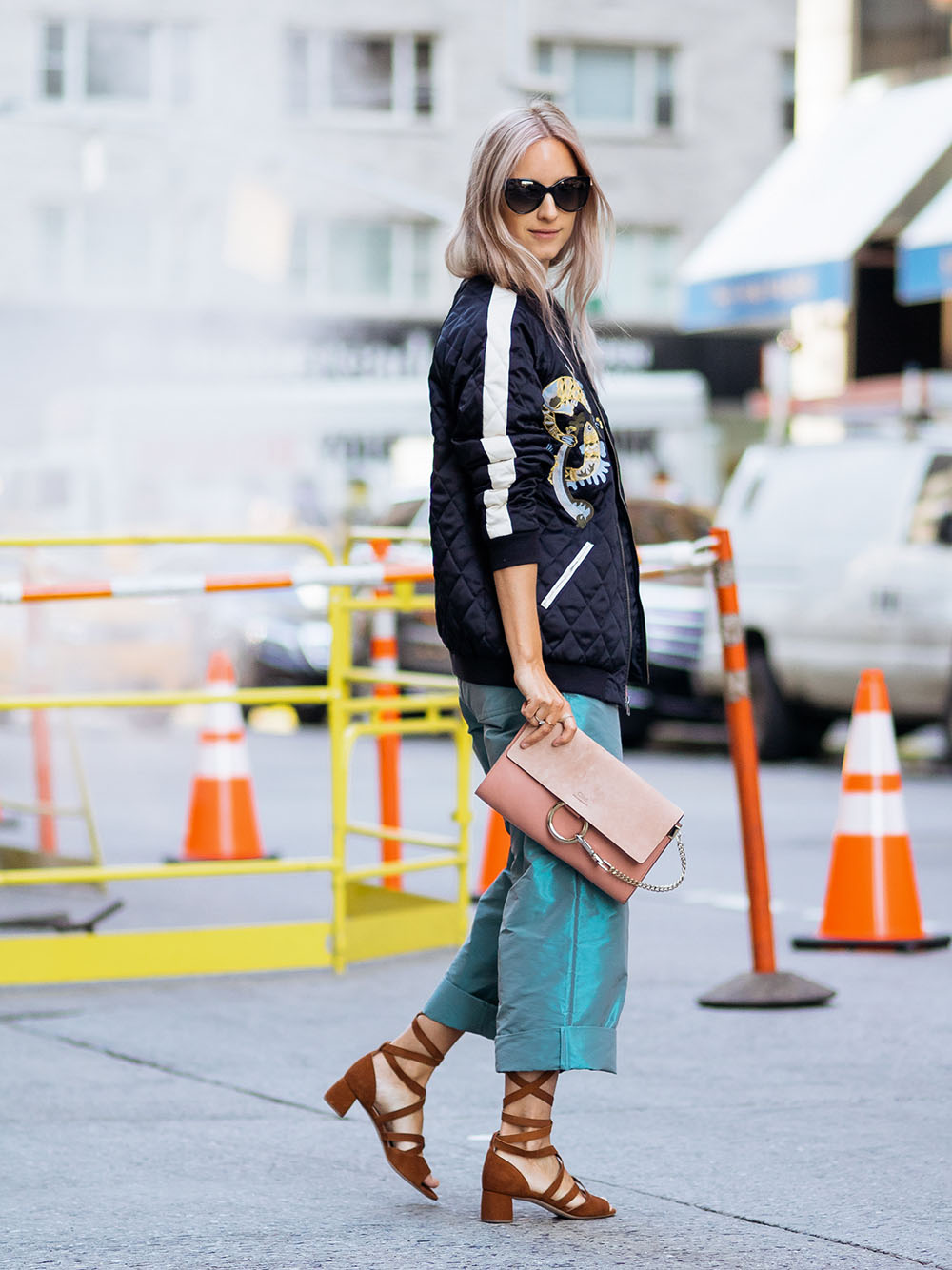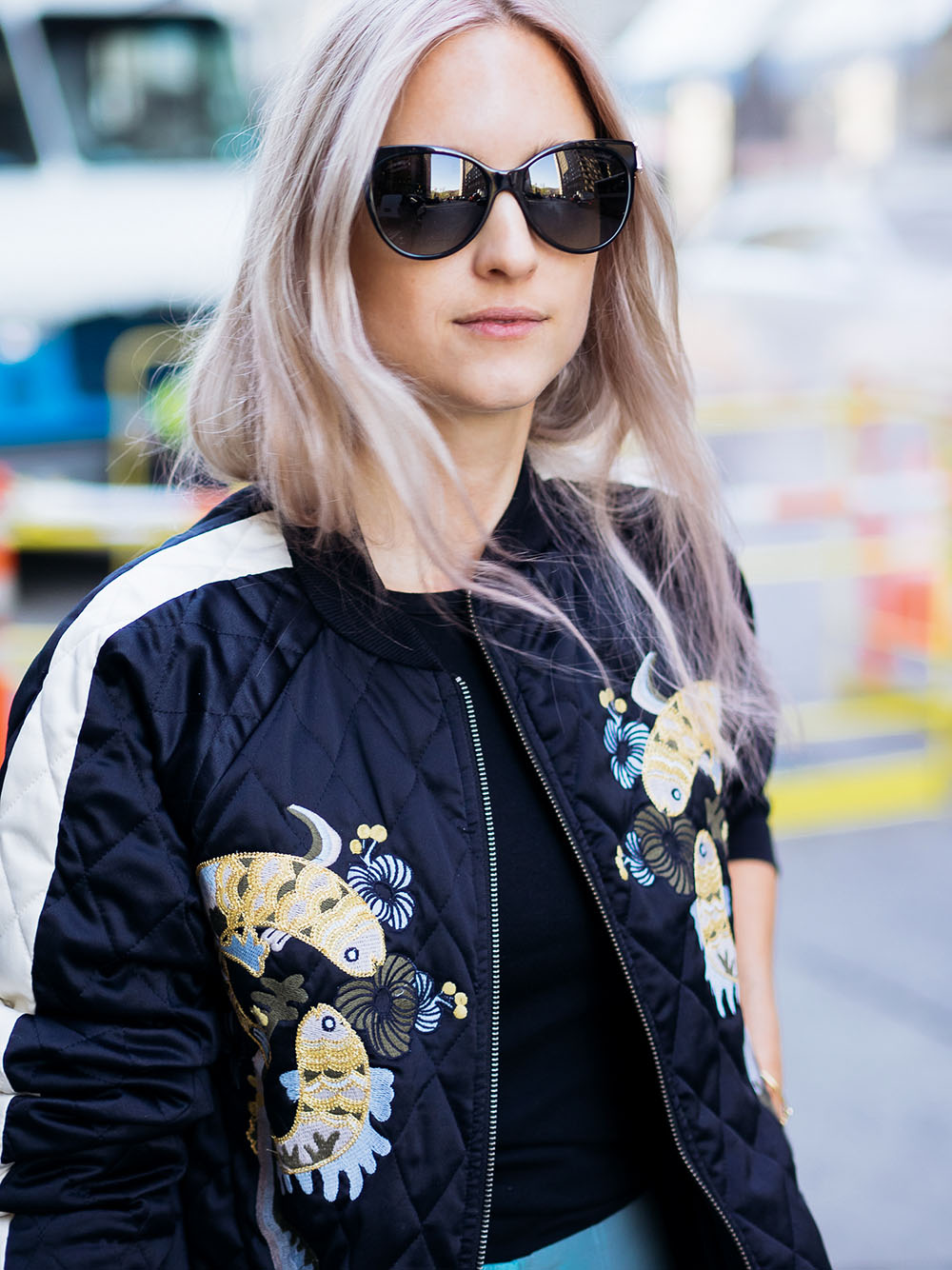 Miu Miu sandals via Net-a-Porter | Marks & Spencer bomber | Frame Denim top | Tibi pants | Chanel sunglasses | Chloe bag.
Photography by Marinke Davelaar
YOUR THOUGHTS
Highlighted