EDITION HOTEL NEW YORK
Posted on March 30th 2016 by THEFASHIONGUITAR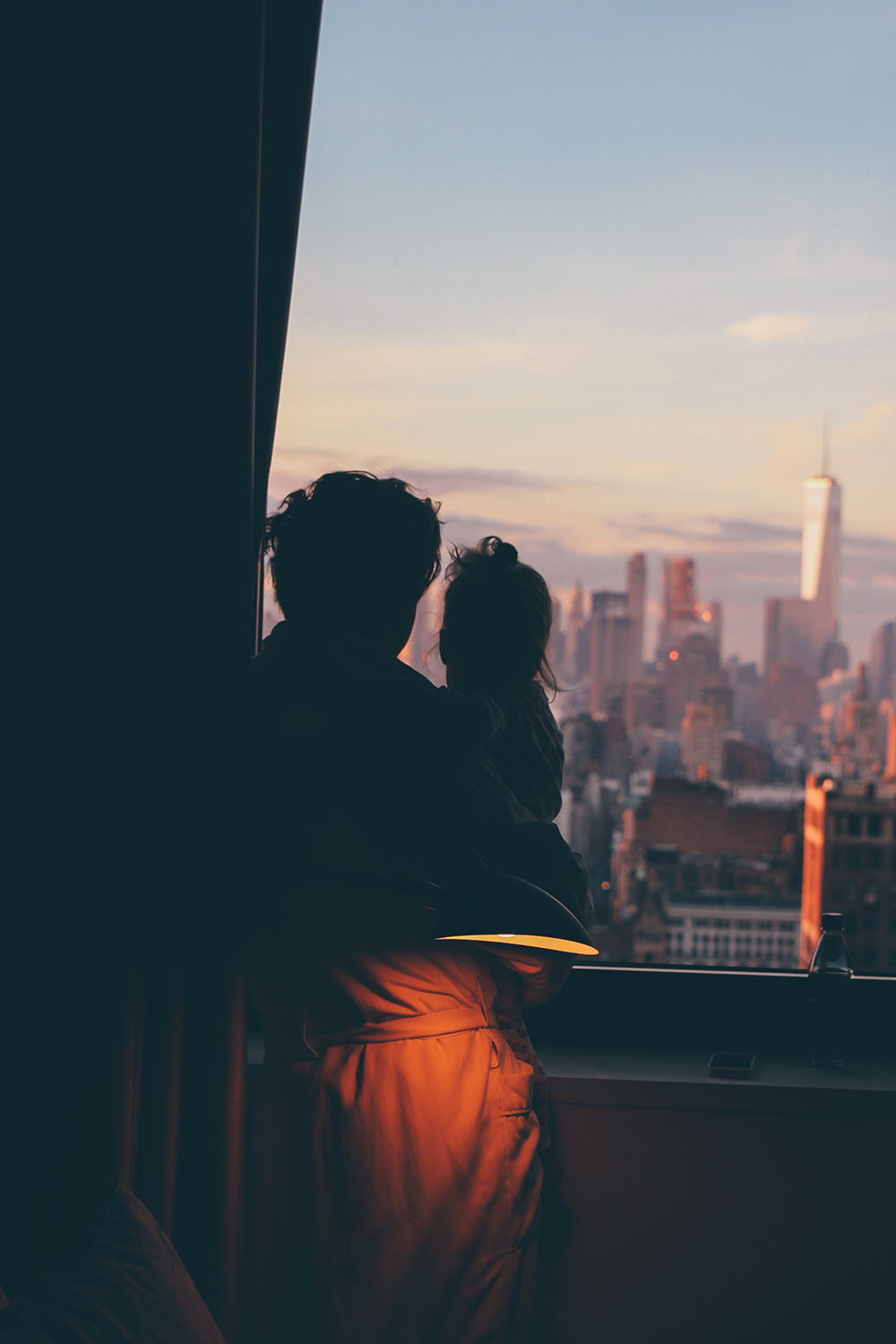 After our so loved stays at the EDITION Hotel in London and Miami, it couldn't be long before planning a stay-cation at the freshly opened EDITION Hotel in New York. With a prominent spot in one of my favorite New York areas, a Clocktower as its "landmark", and those endless photo walls – a signature of the EDITION Hotels interior design – it promised to be an amazing weekend "in" at our beloved second home: New York. It's time to share the long awaiting review of our stay with the kids The New York EDITION!
What we love the most about the EDITION Hotels – and we had our fair share of "EDITION-stays" to confirm the consistency – is the quality and care for their customers, no matter what age. The latter is one in specific that I'm paying great attention too (skip this if you don't care about the kids review), because it turns out, unfortunately, that even though many hotels and resorts claim to be "family friendly", they often turn out to be a very sad representation of "toddler-friendly" –  I mean, fried chicken, fish or hotdogs is as far as their kids-menus go, and don't even get me started about the cribs you sometimes get offered… Here's where the EDITION Hotels excel. Only the best of the best for the little ones too. Stokke cribs? Yes, they have them everywhere upon request. Afternoon milk and cookies!? Such a welcome surprise after a day strolling through the city. And their kids-menus are actually good for our little ones, with tasty and healthy food on them. It proves that they realize that we parents care about these things more than anything, and they smartly jumped into this and made it one of their qualities. Which makes me SO happy. One thing I missed though, which I think would be a great addition to their kid-friendliness, is a proper bottle warmer – readers without kids, wait, I'm almost done with kids reviewing lol – because it is much safer than an ice bucked filled with boiling water. We all can agree on that one.
Now what about the grownup stuff do we love the most in the New York EDITION? First of all, the location of course! The Flatiron district characterizes itself by the most beautiful architecture, in which the Clocktower, in which the hotel is located, blends in flawlessly. Secondly, the amazing interior design, which is, again as in all the EDITION hotels, beautiful, minimalistic, and clean. From their faux fur bedspreads to the crisp white linen and fancy mini-bars, it's all their to love. Thirdly, the food… The burger for brunch wasn't too shabby, but their room service breakfast is my absolute favorite! For the best hour of the day – the cocktail-hour – they have a  beautiful bright yellow bar, showcasing every signature cocktail ingredient you can think of, which makes an insane good list of cocktails. Too lazy to go to the bar, just order them to your room. The EDITION Owl is the best! A smooth atmosphere with an interesting, quite sophisticated, New York crowd you will find in the Lobby Bar, and if you go up, the Gold Bar brings you in the mood for a fun night out. Surely a spot you have to go to for drinks, even if you are not staying in the hotel. But then again, if you can make it, do a sleepover, because I kept THE BEST THING for last: the views… Empire State of Mind. That's all!
YOUR THOUGHTS