UP IN THE MOUNTAINS
Posted on November 20th 2015 by THEFASHIONGUITAR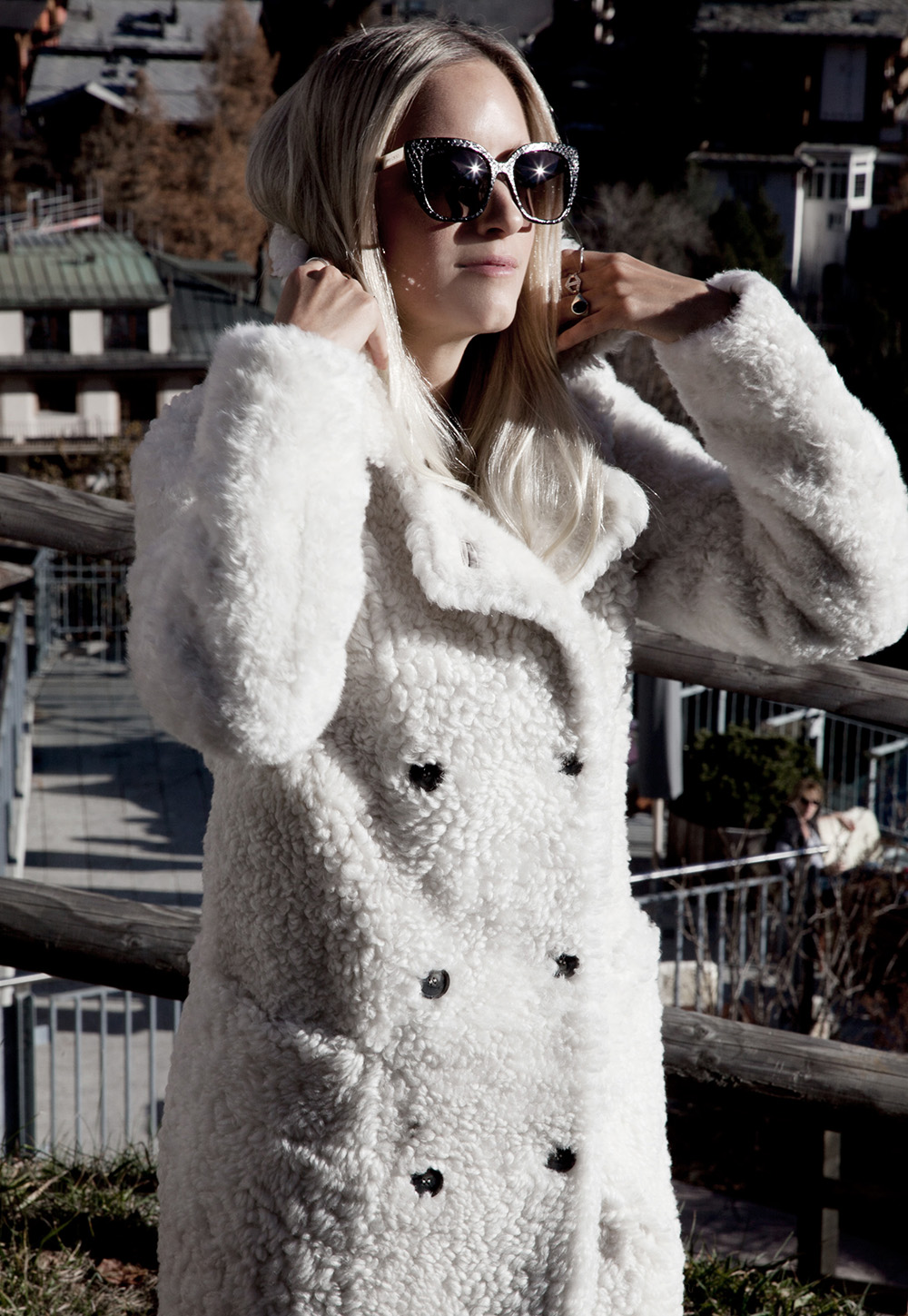 From the looks of my Instagram you must have noticed I've changed New York for some place up in the mountains. You are so right! Last weekend I flew to London from where I joined the Jimmy Choo team for a photo shoot in the mountains of Zermatt…
After approximately 12 hours of flying, driving, and electric taxiing we arrived in the beautiful – car free – Zermatt. A place where some of you might go/have gone for skiing in winter, whilst others prefer to enjoy the fresh mountain air during summer. To me, a village like Zermatt brings back childhood memories of ski holidays. The smell of the evening air when I set foot out of the electric taxi made me almost sentimental. Vacation in the mountains is I think it's the only type of holiday where I can really relax. Of course there's lots of physical exercise during a ski vacation, but that automatically clears my head. My agenda isn't constantly running through the back of my mind, and I can't constantly hold my phone up to take Instagram photos. Simply because I am skiing. Then obviously there's the fresh air and the freezing cold clear blue skies. Heaven.
About that last one though, the freezing cold, I must admit that Zermatt is not really there yet. Evenings are chilly, but during the day I didn't have to wear my double layers of knitwear under this beautiful coat – which I initially had when I left CERVO, the chalet where we're are staying. In fact, when I came back from my photo shoot, I sat in the sun on my terrace, IN MY T-SHIRT. Truly, I do feel super privileged to be here, to go through this amazing experience, and being surrounded by so many talented and fun women.
Make sure to stay close to my Instagram and Snapchat (Fashionguitar) for updates from this trip!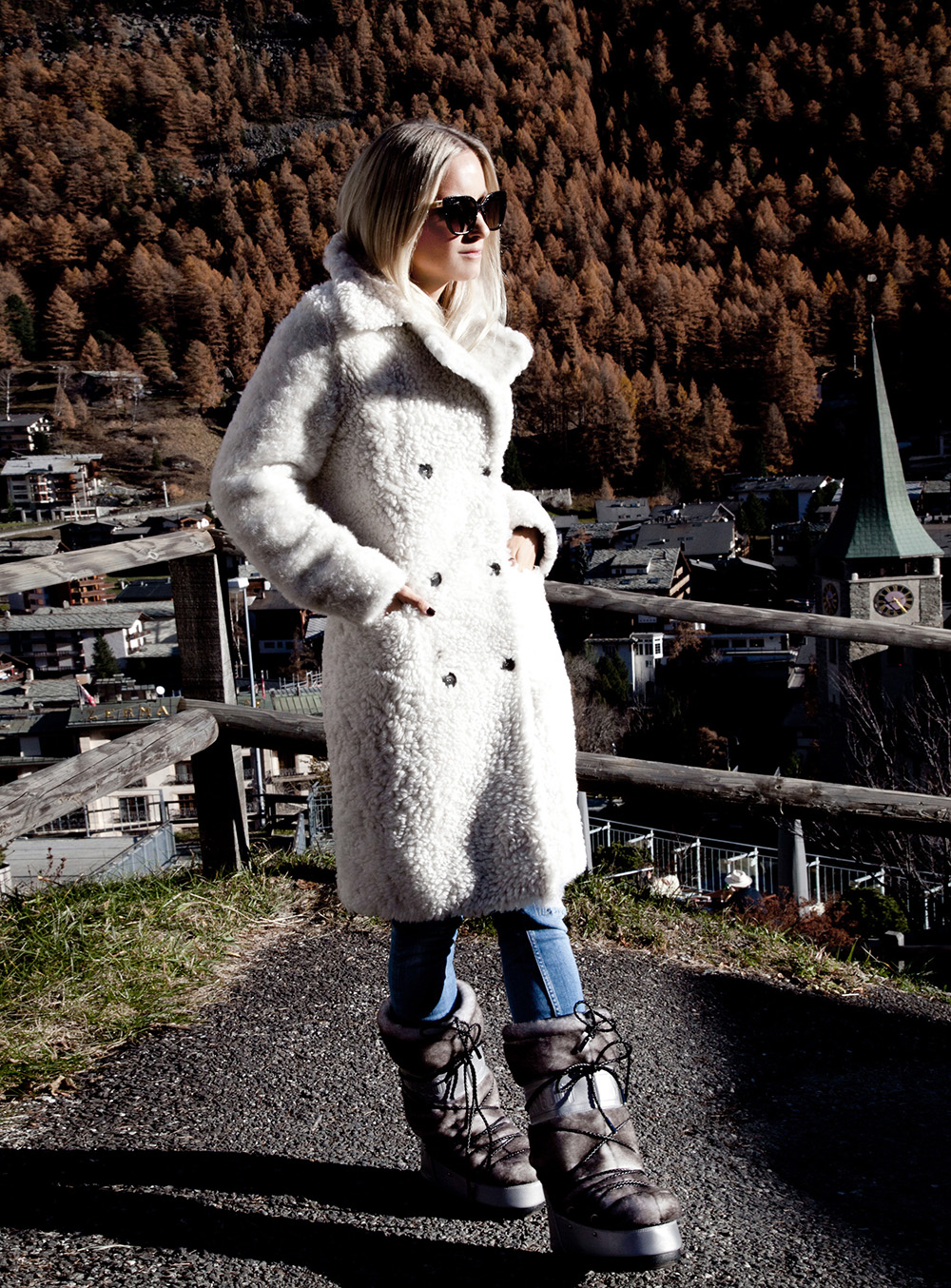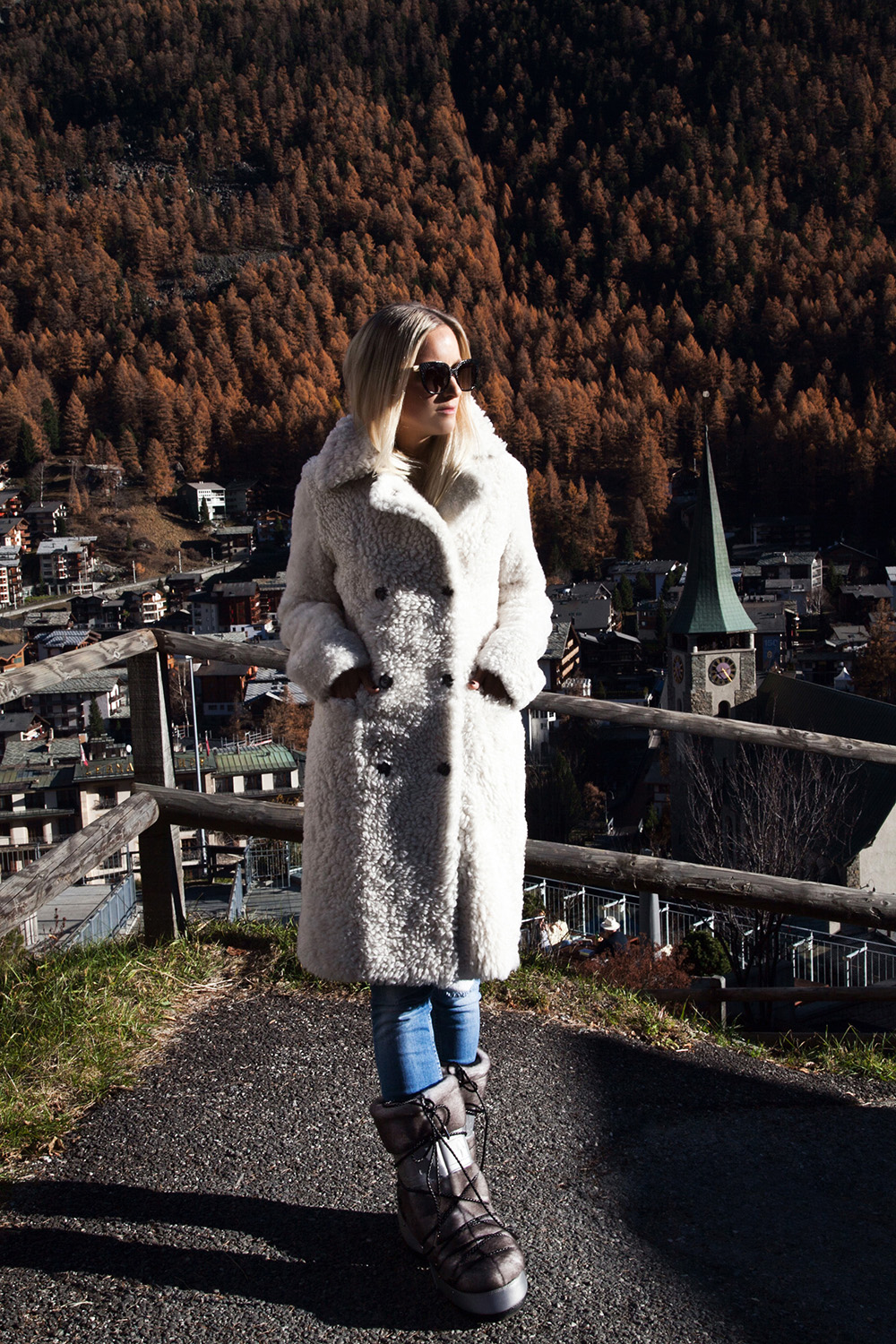 Jimmy Choo Moonboots | Reiss coat | Zara jeans | Jimmy Choo sunglasses.
Photos by Haris Farsarakis
YOUR THOUGHTS
Highlighted