ROUGH HEMS
Posted on November 5th 2015 by THEFASHIONGUITAR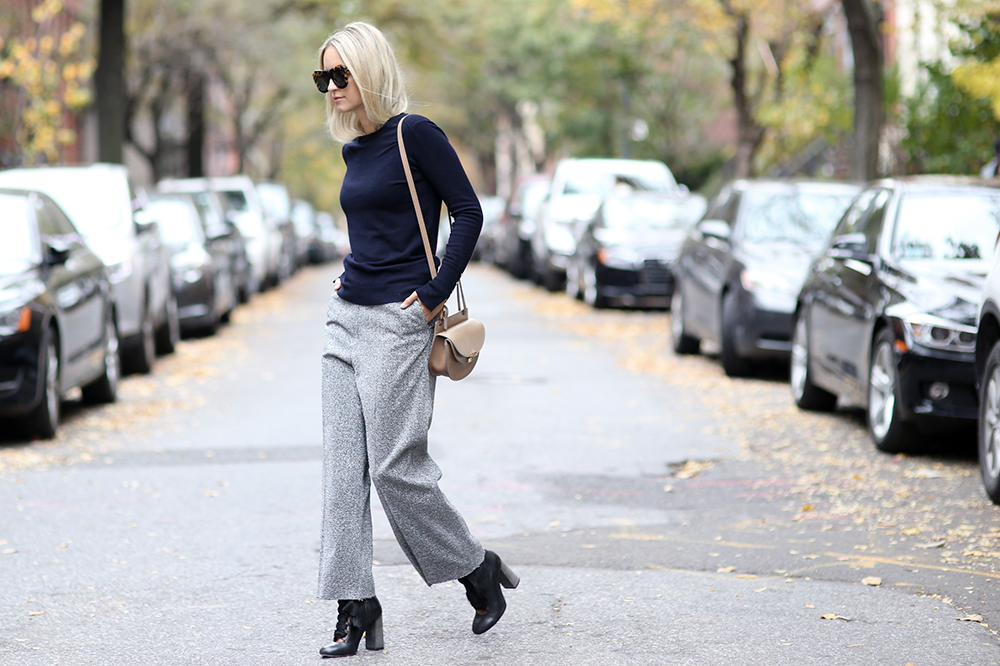 I've been wearing these culottes non-stop, they are that good. The silver fabric, the rough hems, do I need to say more? Okay well, I can say more, and I will, because I wouldn't do them justice by leaving you after just one sentence. I love the culottes most of all because it's the perfect sparkle in my rather casual weekday attire. I love wearing navy knits, and I have challenged myself – failed today though – to not wear those with my favorite jeans, like I do most of the time. I need to make more fun during the week too, right?
In terms of shoes, I have worn my sparkle culottes with my Chanel kittens, my gray Gucci boots, and now with these Chloe boots. I think wearing them with flat shoes isn't working for me, as I'm not tall enough to pull that off, but if you have some extra legs, I'm sure those Edun slides would go very well with it too!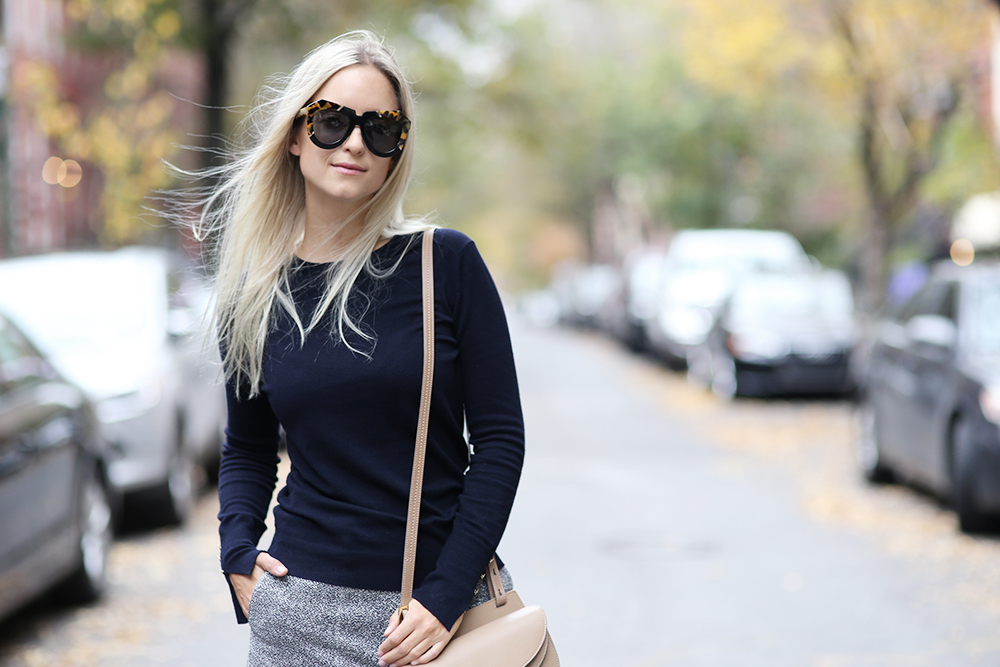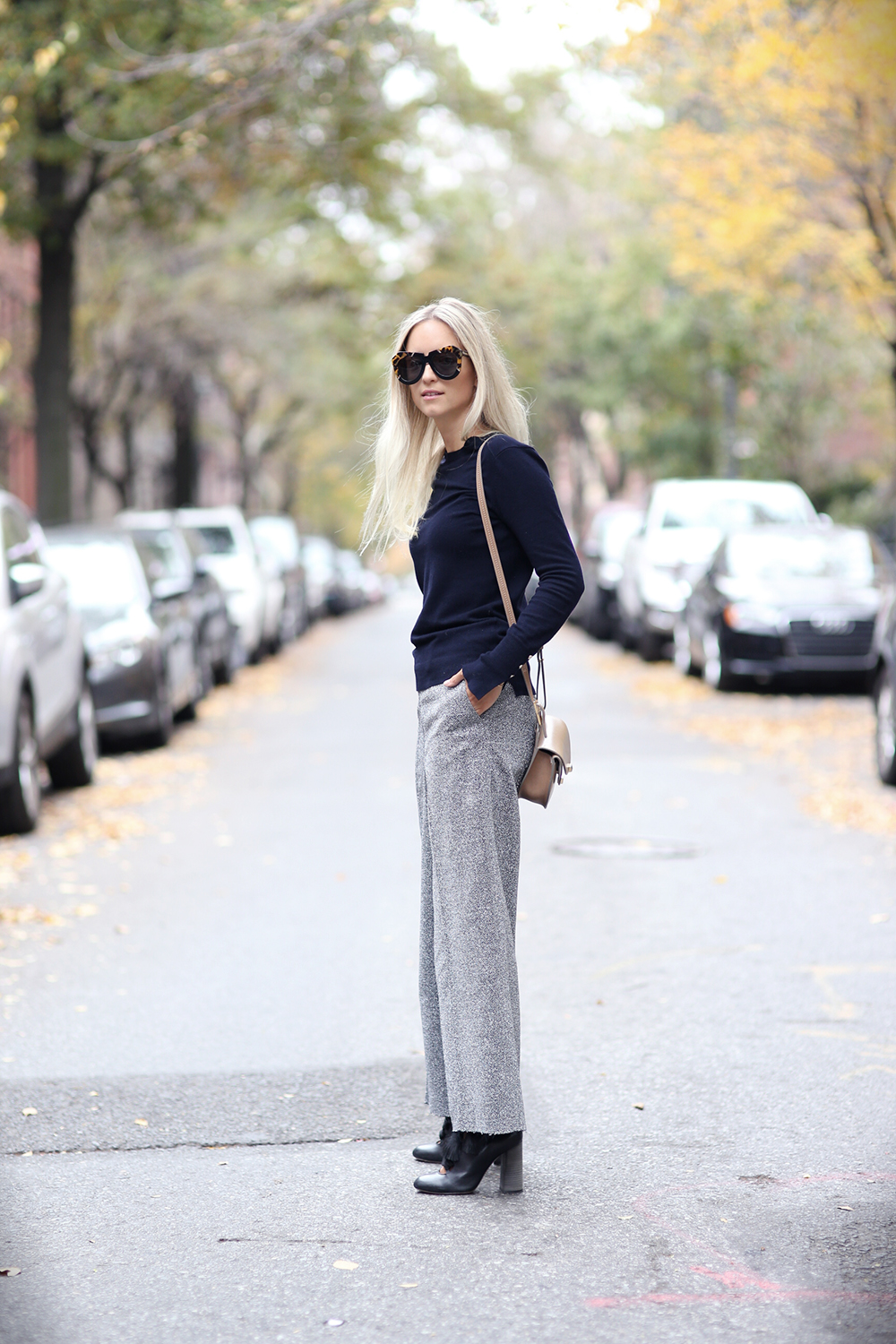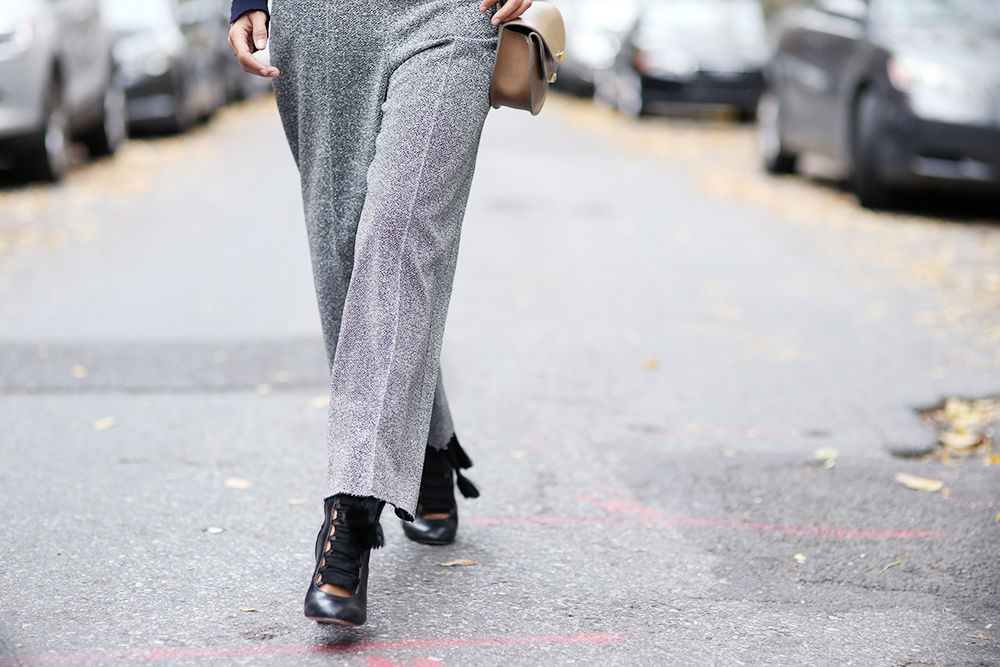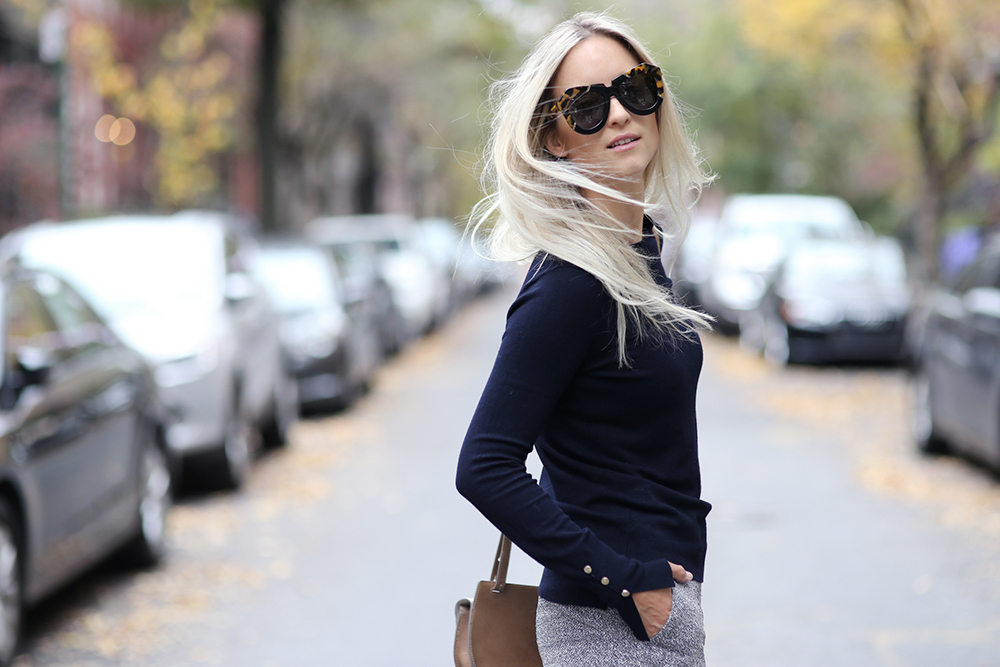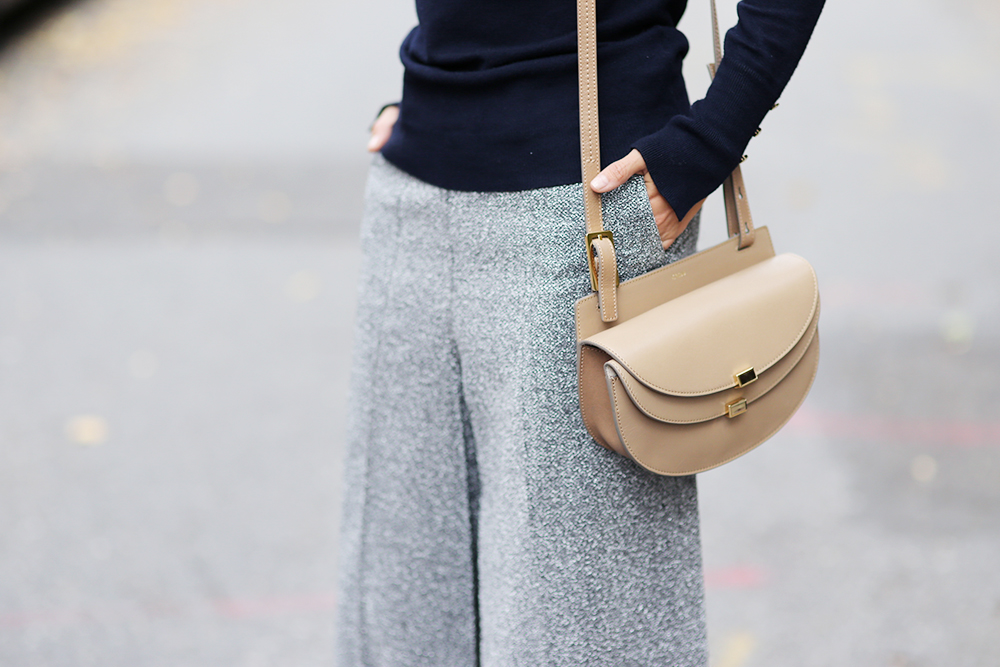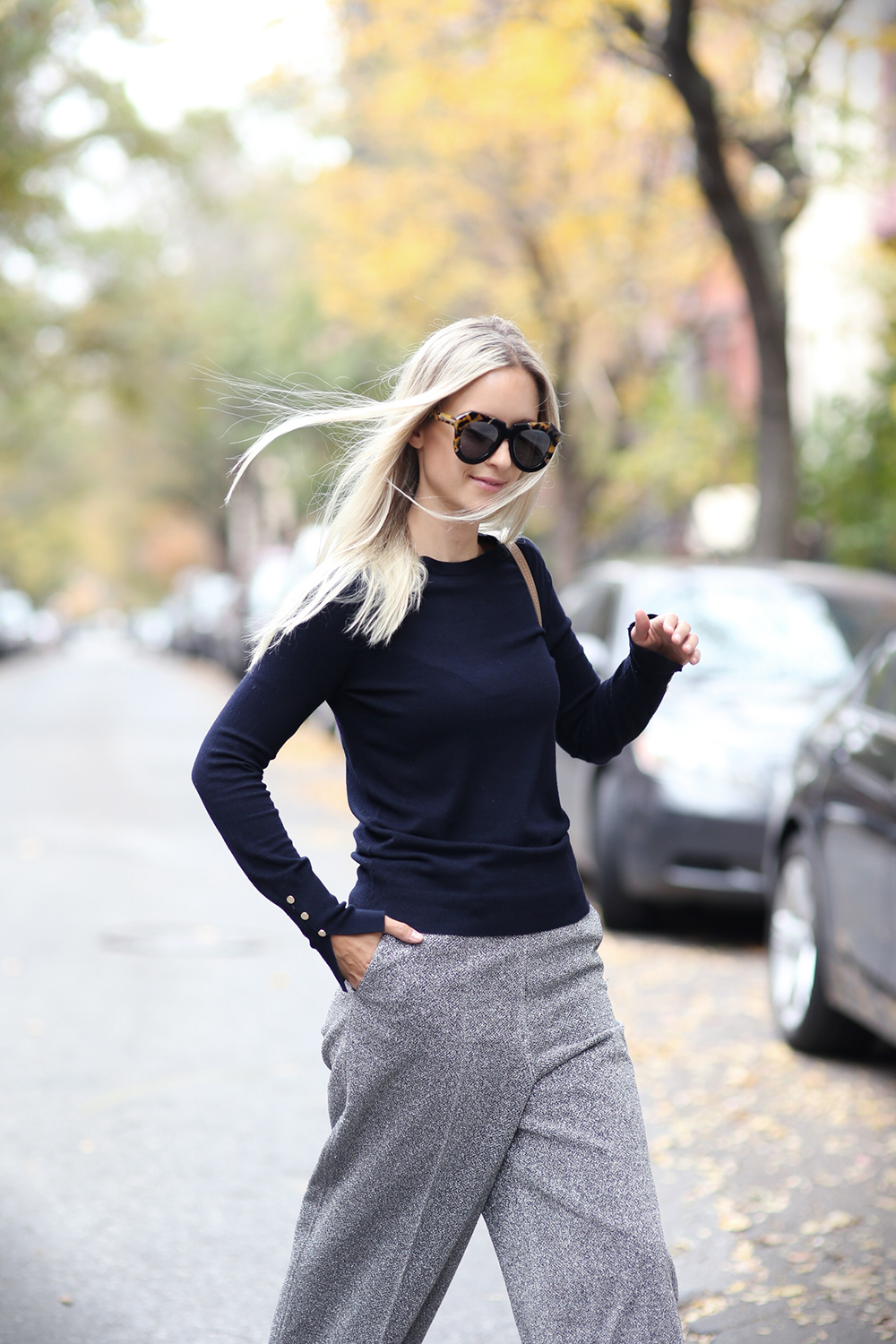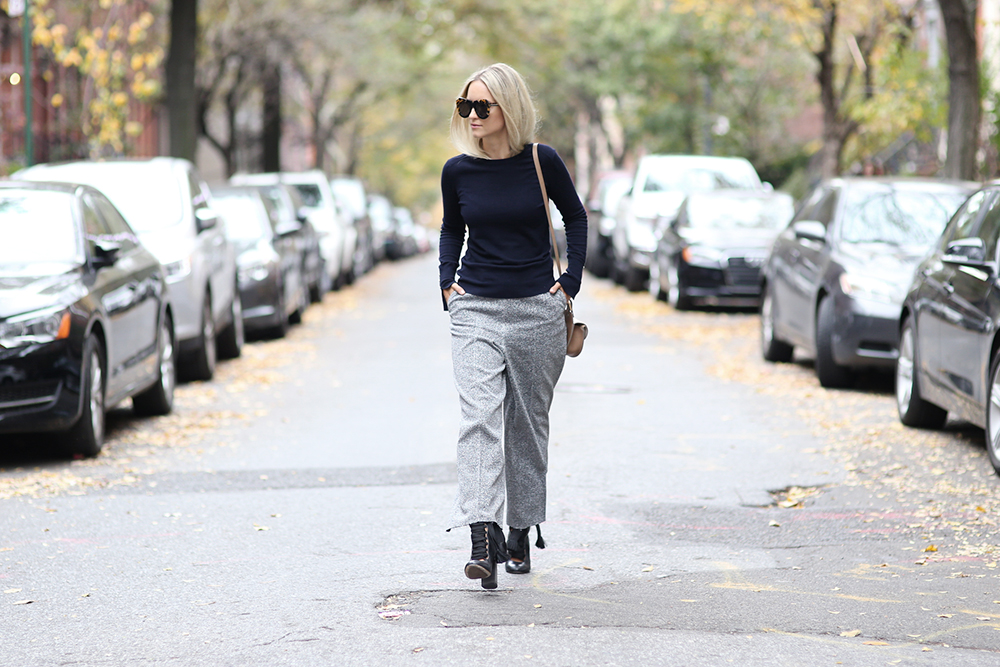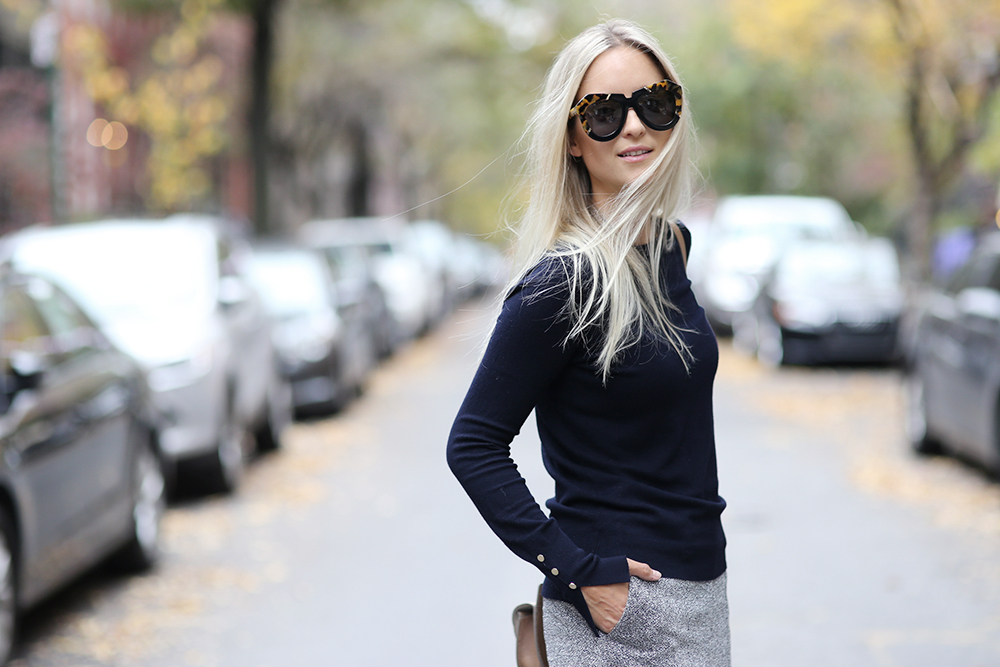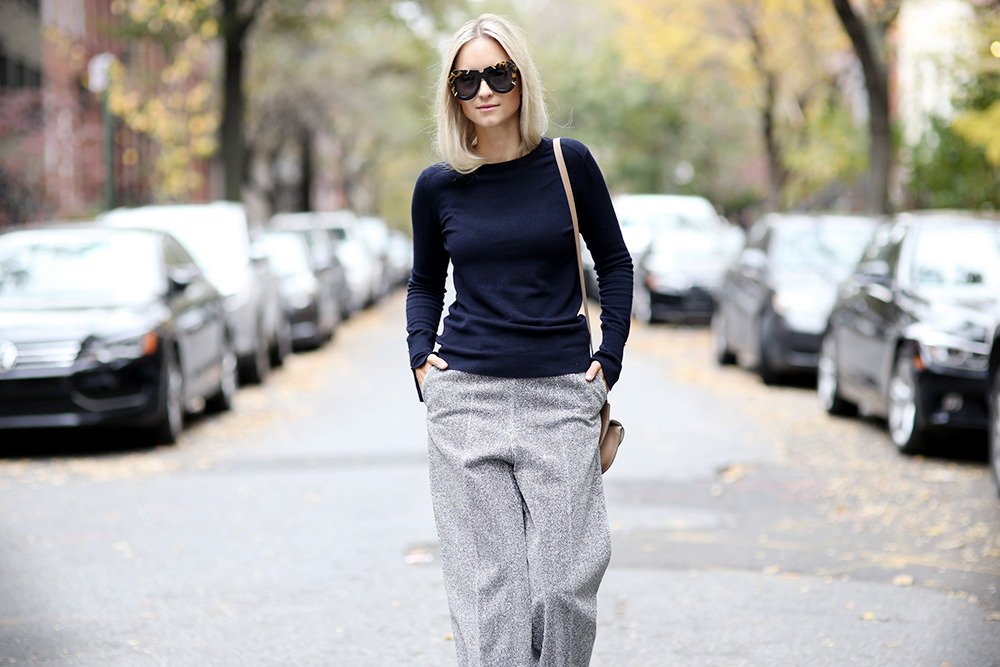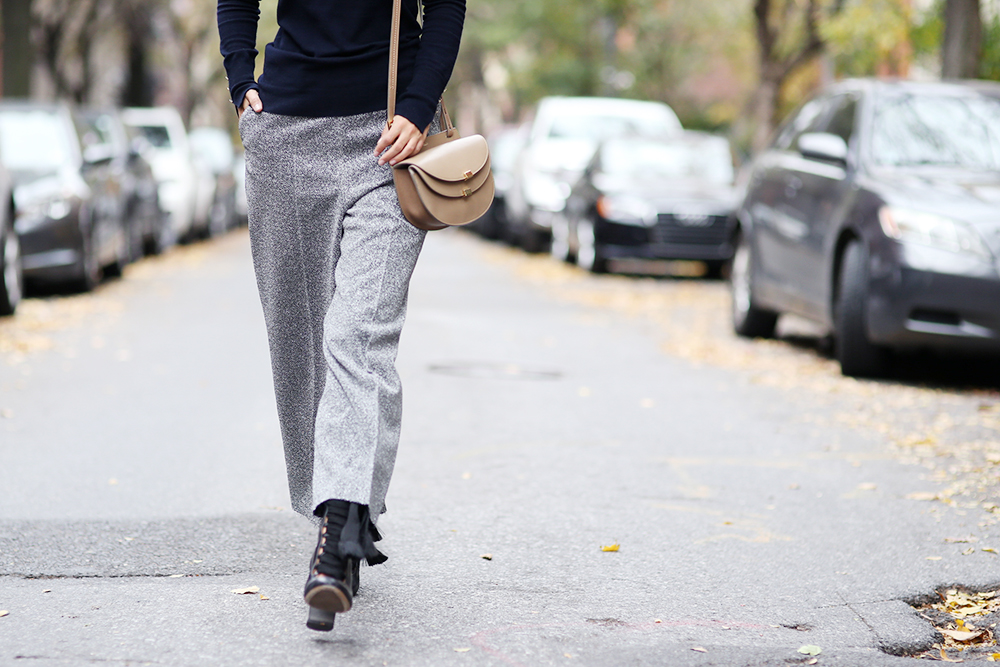 Edun pants // Zara knit // Chloe boots // Chloe bag // Karen Walker sunglasses.
Photos by Jeff Thibodeau
YOUR THOUGHTS
Highlighted