FASHION WEEK BEAUTY PREPARATIONS
Posted on September 30th 2015 by THEFASHIONGUITAR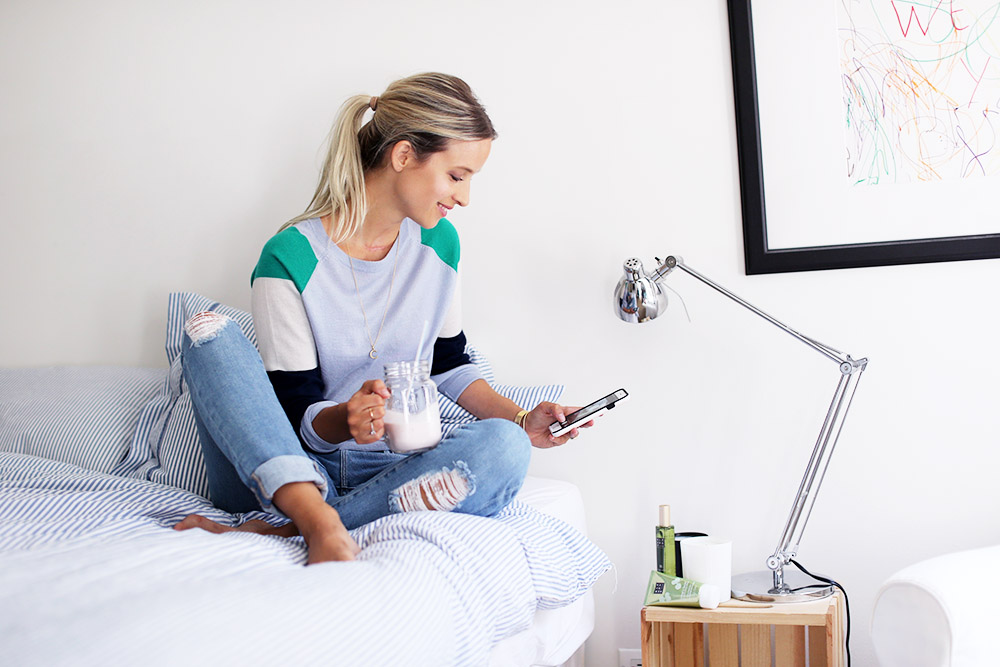 I can't believe Fashion Months is almost coming to an end. The last leg, Paris, is always the most exciting one for me, so I'm making sure that I arrive well rested and relaxed. Part of this process is treating my mind and body with care. Taking a little extra time putting on my day creme, maybe applying my favorite face serum with some extra care, and creating the most relaxing home environment.
#MyRituals are simple. I start with a hot shower where I scrub my legs using Rituals' Fortune scrub (read about my favorite scrub salt here), wash my hear, and do the necessary shaving here and there. After getting out of the shower and putting on my home-attire I start with the face. A relaxing serum is my way to go. I apply Rituals' Tao | Qi just as the rolling-pen tells me, with a slow pace onto temples, forehead, and neck. The Chinese mint has a cooling effect, which surely helps in the whole relaxing process.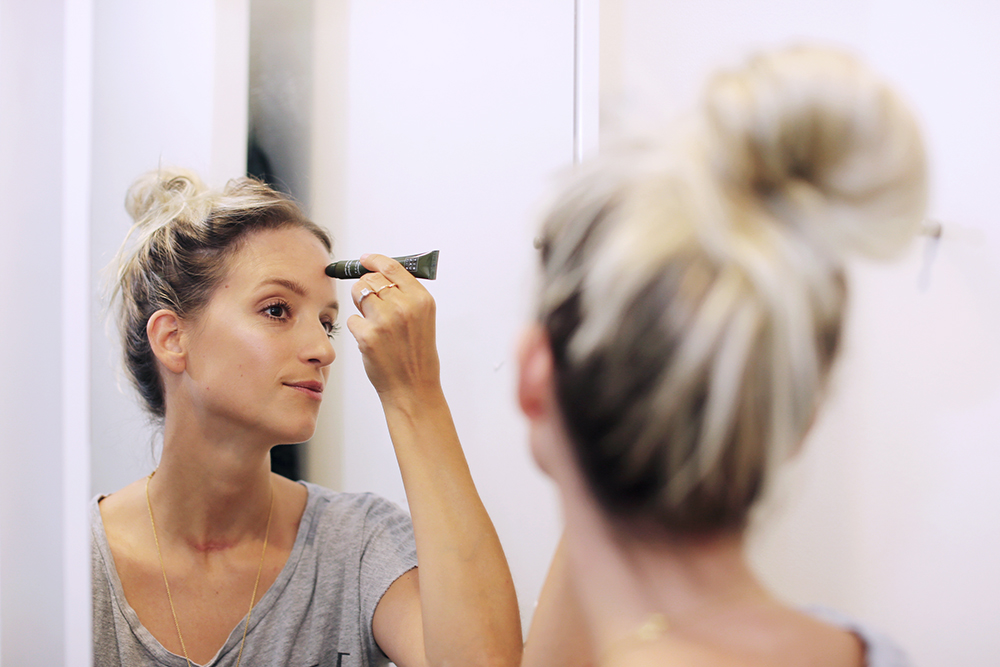 Then it's time to create the perfect atmosphere, at home, preferably in my bedroom, where I do my reading for inspiration. My latest addiction is Rituals' Happy Mist. Not did I ever expect this to have such a good and long-lasting smells, as well as a truly relaxing impact on my. I actually only discovered it's true effects when I went to bed the night after I sprayed the mist onto my pillows for photo purposes. Even Thomas asked me what that amazing smell was. I've been spraying it onto my bed pillows every two days ever since, and I'm surely bringing it with me to Paris!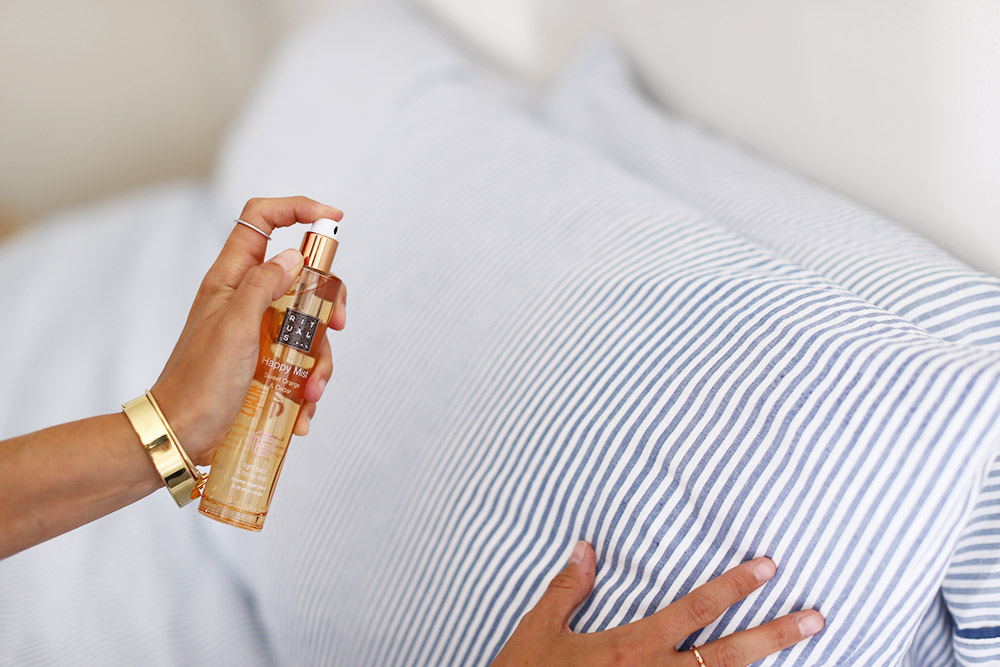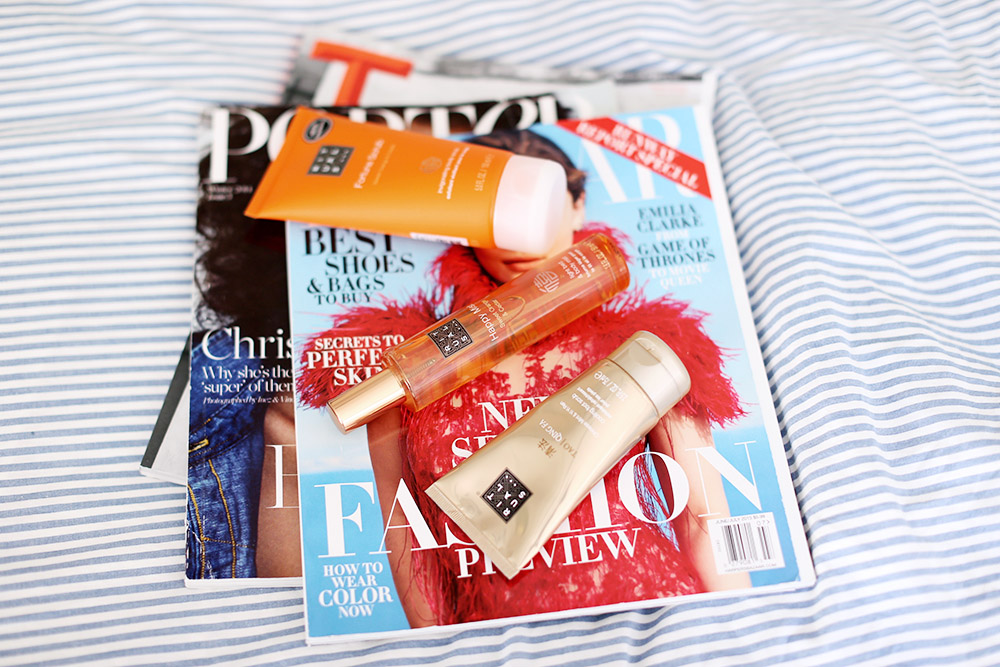 Now there's time to work, and time to relax. Though these things are most of the time intertwined, because I love what I do, and when I'm doing my research on latest trend, I can easily do that from my favorite relaxing spot: My bed. Here you see me while reading my favorite magazines, accompanied by Rituals' products that are always on my bed stand: Ginkgo's Secret hand balm, scented candles, and TAO | YIN – another great bed and body mist.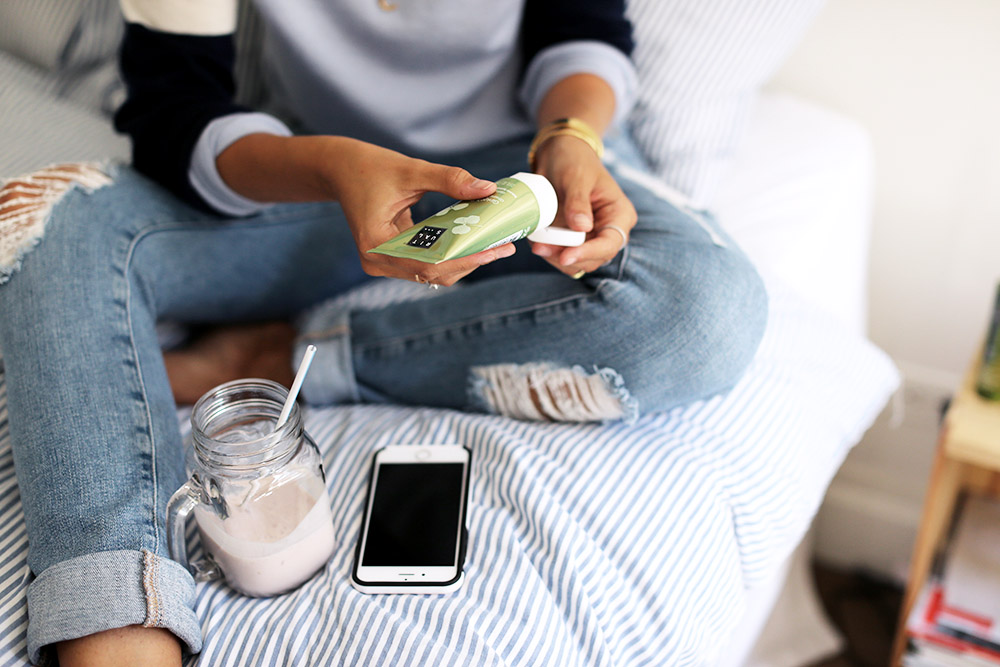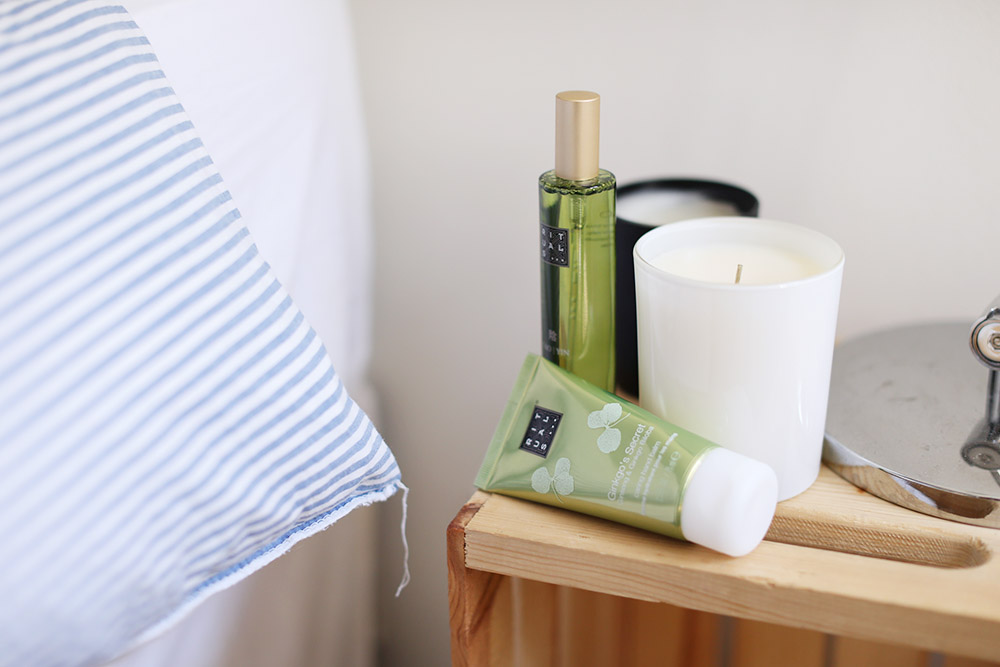 All these little things require no space, not too much time, and you don't have to leave the house – which is why I'm convinced #MyRituals truly work for me. They help you create a peaceful home-spa environment, where only a bathroom and potentially your bedroom function as calming places where you can relax and even maybe work, as I do in my preparations for Paris Fashion Week!
Photos by Jeff Thibodeau
YOUR THOUGHTS