END-OF-SUMMER FAVOURITES
Posted on August 31st 2015 by THEFASHIONGUITAR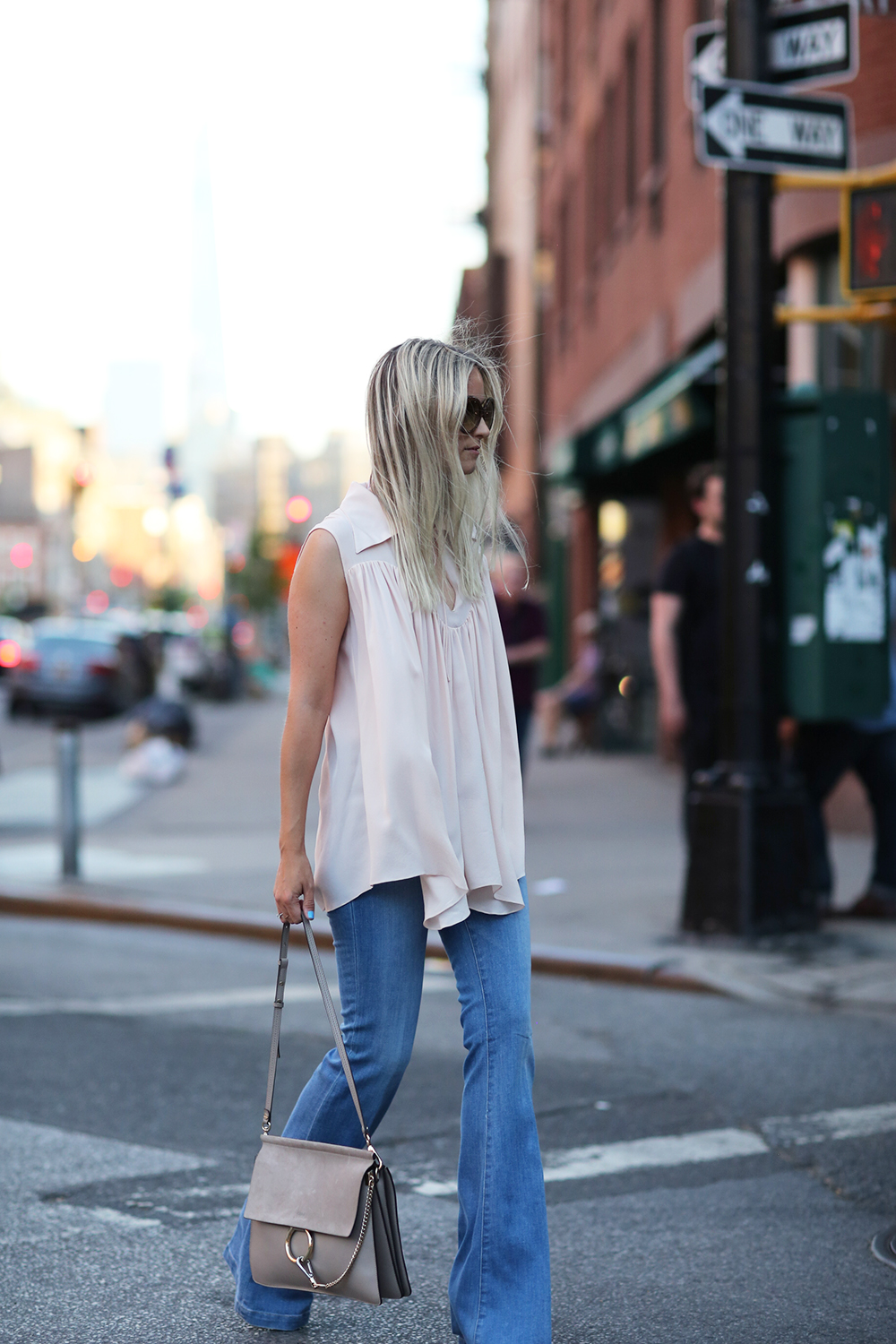 With every New Yorker saying summer is coming to an end – although I'm not entirely sure about that, since it's still pretty hot out there – it's time for a little round-up of some of my summer favorites. Needless to say, number one on this list is the Chloe Faye bag, which I've been carrying ever since I received it. Its shape and color – this one and the cognac – go perfect together with my obsession over flared jeans, round sunglasses, and summer-boho.
An obvious number two on my list is the flared denim. Frame Denim, Paige Denim, or the short flares from Stella McCartney, you name it, I've worn them. By now I can definitely call it a summer-wardrobe staple, though, New York temperatures weren't always allowing wearing one, as you can imagine.. Number three are the round sunglasses. Maybe they should even be first on the list, since I'm totally obsessed by all round, or slightly round, and big sunglasses we've seen this summer. Starting with the ones from Valentino, followed by the biggest of them all, by Pucci, and then these, from Versace, with the lavish round detail on the side.
What are you summer favorites? Soon more of mine here on Thefashionguitar.com!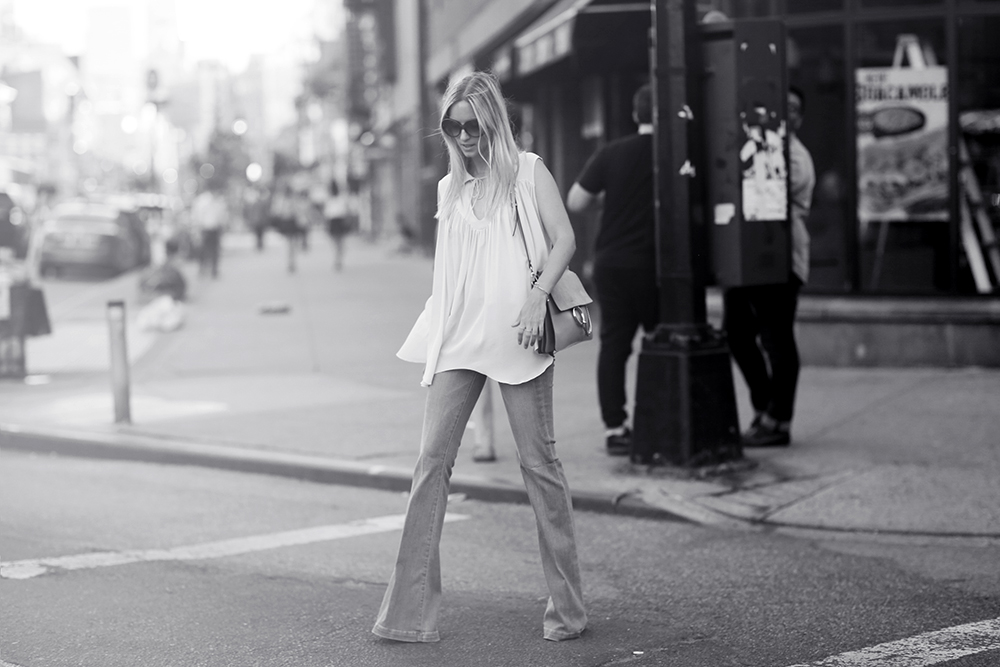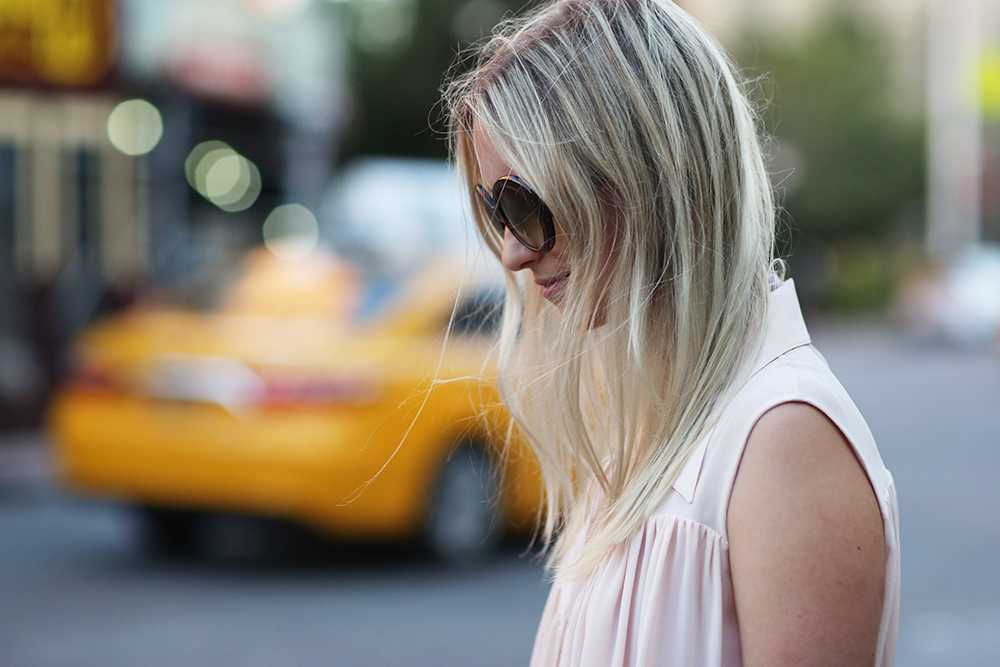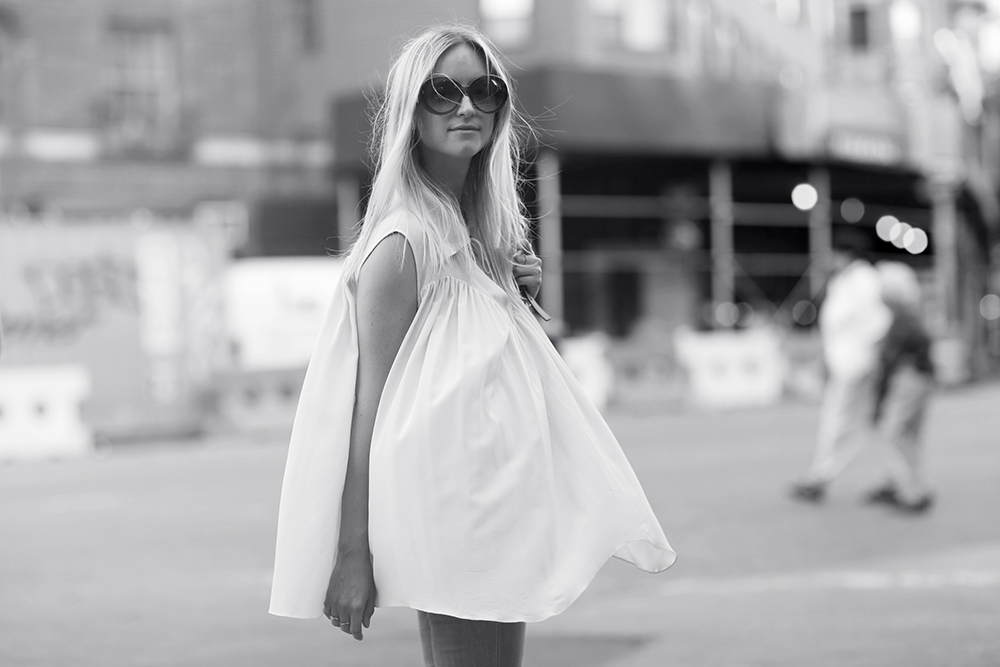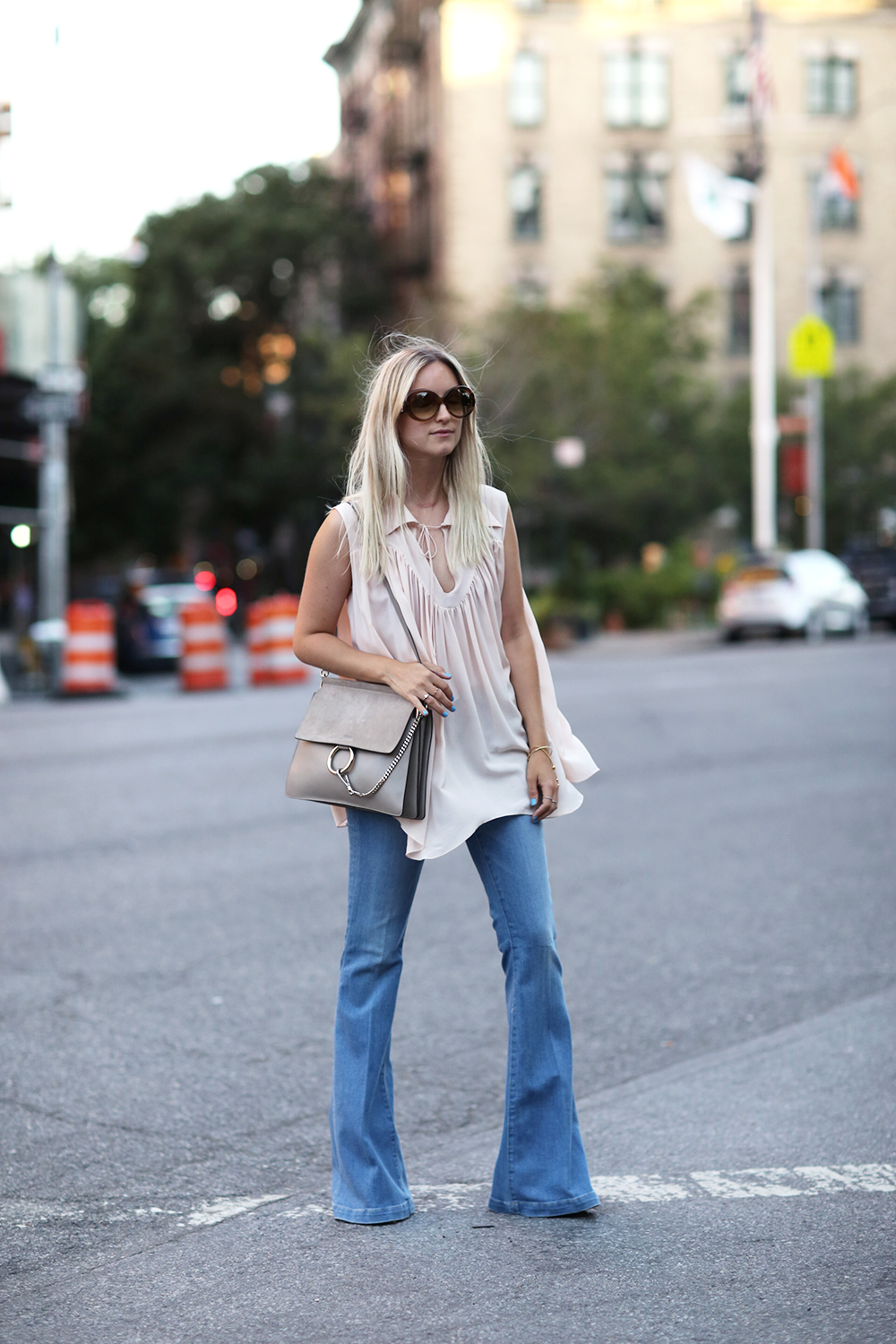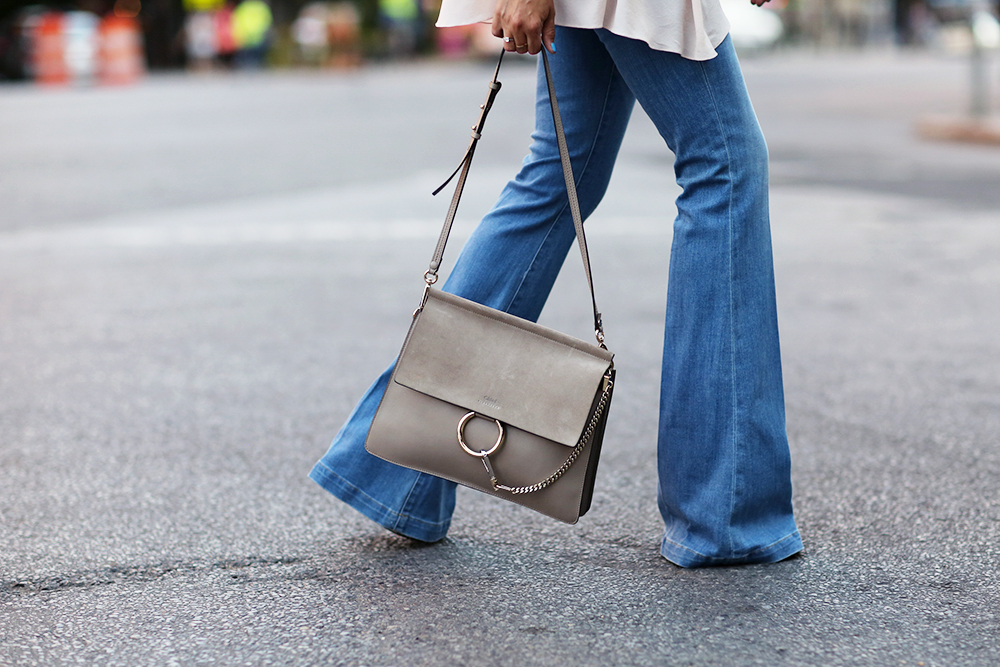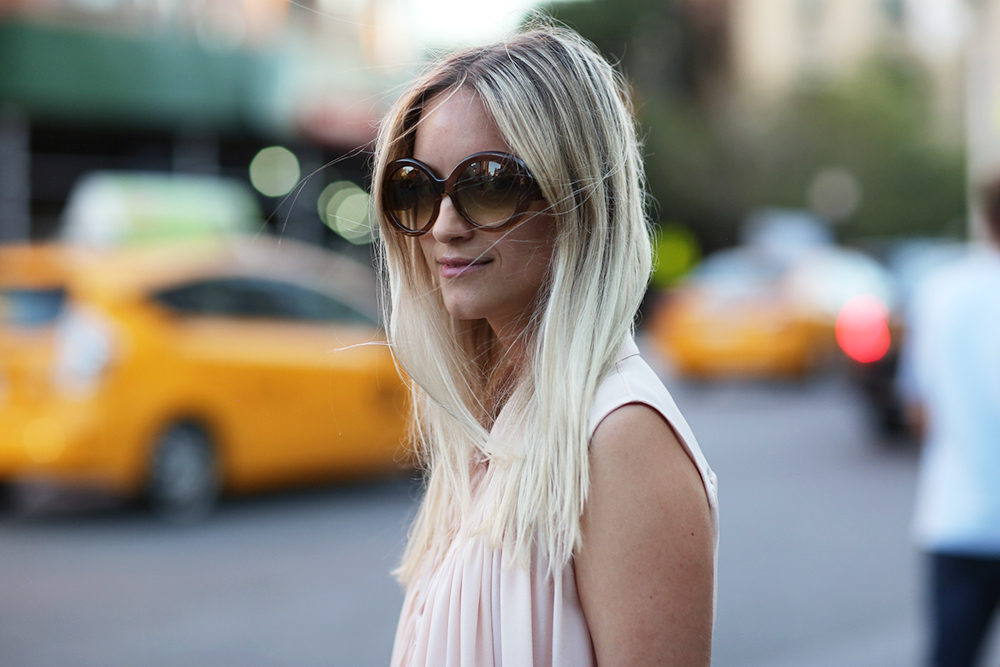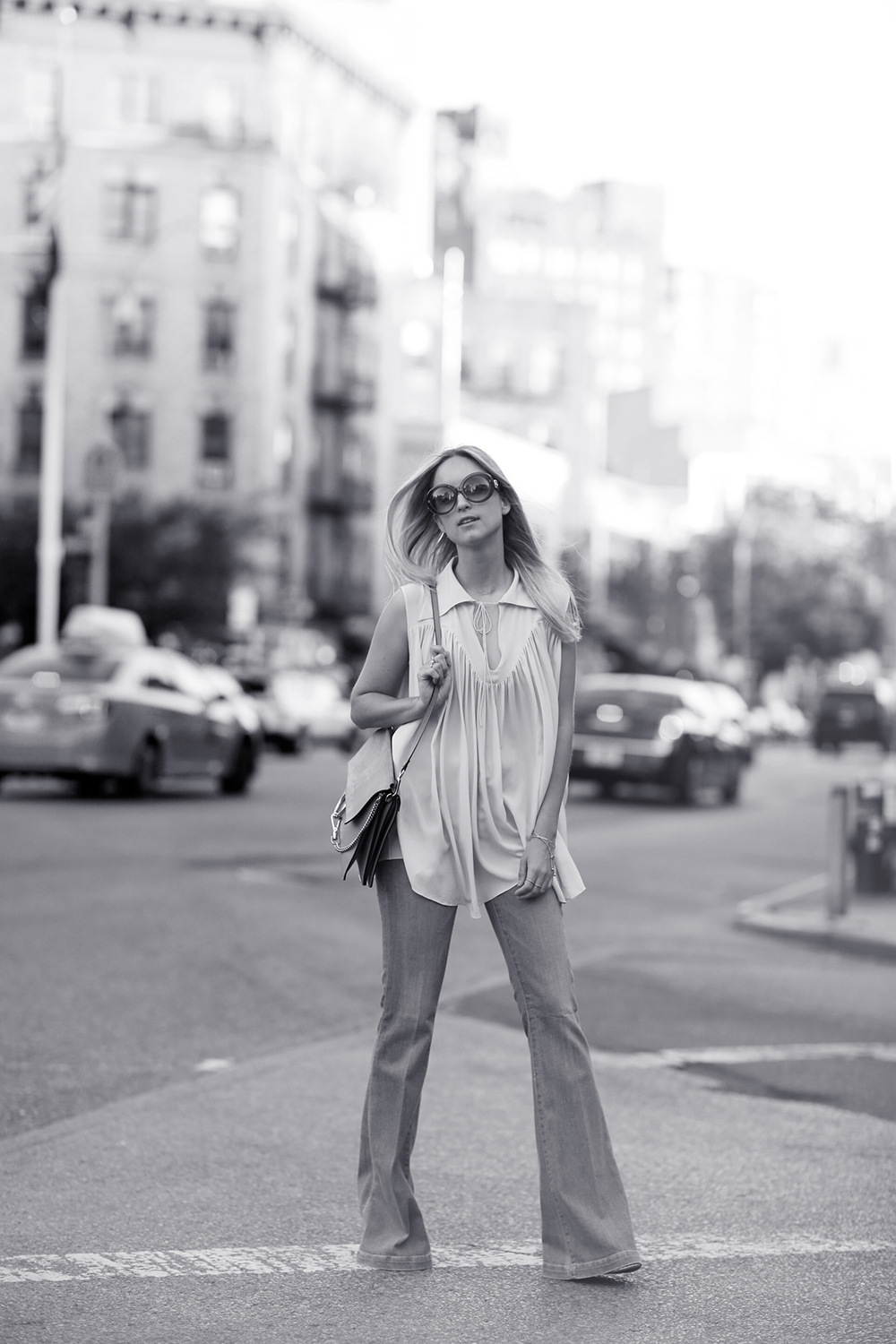 Versace sunglasses // Chloe top // Paige Denim flared jeans // Chloe bag // Jimmy Choo wedges.
Photos by Jeff Thibodeau
YOUR THOUGHTS
Highlighted