PACKING HAIR-CARE FOR ROME
Posted on July 7th 2015 by THEFASHIONGUITAR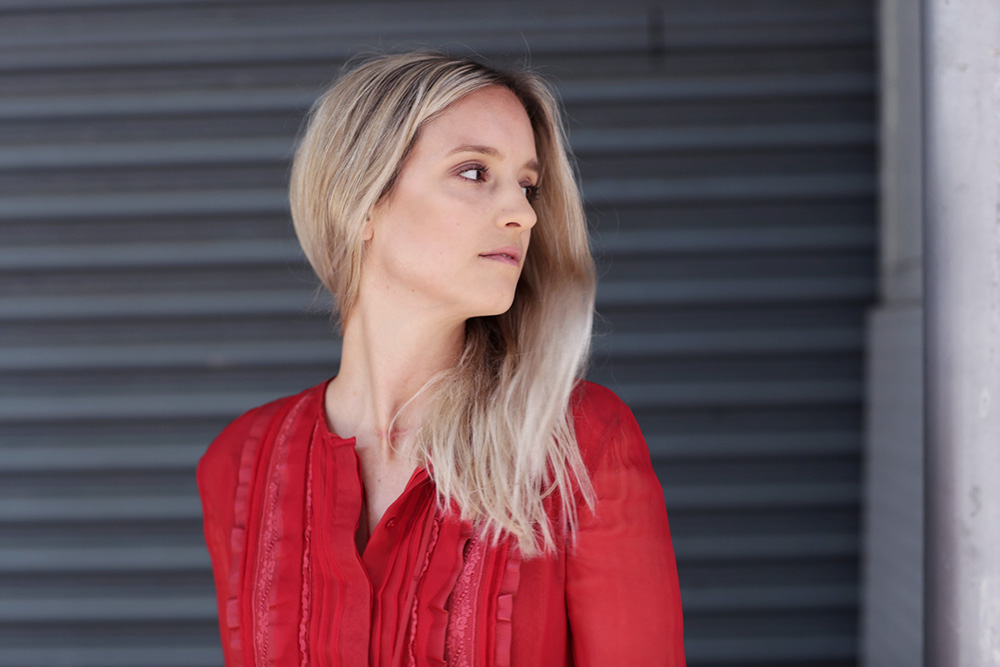 An exciting few days lie ahead of us… Today I'm flying to Paris, where I will spend the day before I fly to Rome and attend the Valentino #MirabiliaRomae Haute Couture show on July 9th. As you can imagine, I'm over the moon, and I can't wait to share this whole adventure with you. But before I can actually get on that plane, I need to pack…
You might think I'm a pro by now – after packing suitcases for the million fashion weeks I've attended – but in fact it happens to be the contrary… I always push it to the last-minute, and every time I do that, I tell myself to not do that the next time. And then I always fail to do that, somehow.
Anyway, what I do know is that planning is key, and as compulsive as it might sound, I plan all my outfits for every show I go to beforehand. This way I minimize the outfit-stress on location, and I definitely make sure I'm not packing too much. Having that said, for a full RTW fashion week two suitcases are still a necessity; one for my clothes and one for my shoes, bags and beauty products. It's serious business guys… I know…
However, as this week less packed, my suitcase will be too – I think one will do just fine. I've planned to attend one Haute Couture show in Paris – dress sorted – one store opening – dress sorted – and a few meetings – casual looks sorted. Then the excitement of traveling to Rome will start the day after. I've selected one of my favorite Valentino dresses from their archives, and my red shoes to go along with it.
Beauty-wise I'm only bringing the absolute necessary products. Starting with my Nexxus New York Salon Care hair products, then a new contour kit I recently got, and of course my basic make-up products. You all know I like to keep it simple with make-up and hair, yet I want to make sure to look absolutely perfect.
Off I go, see you soon Paris and Rome…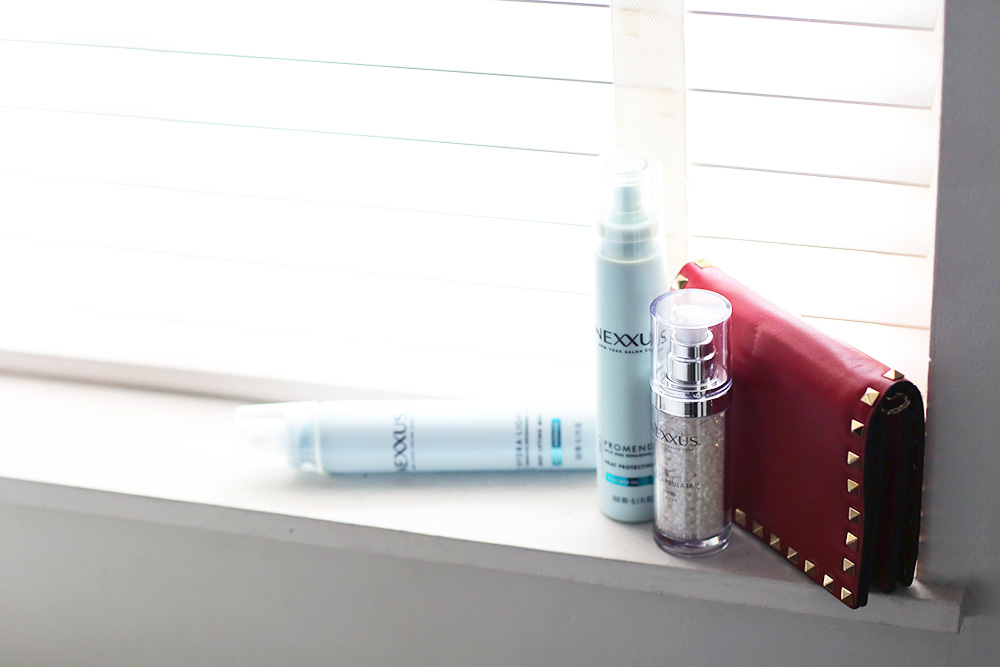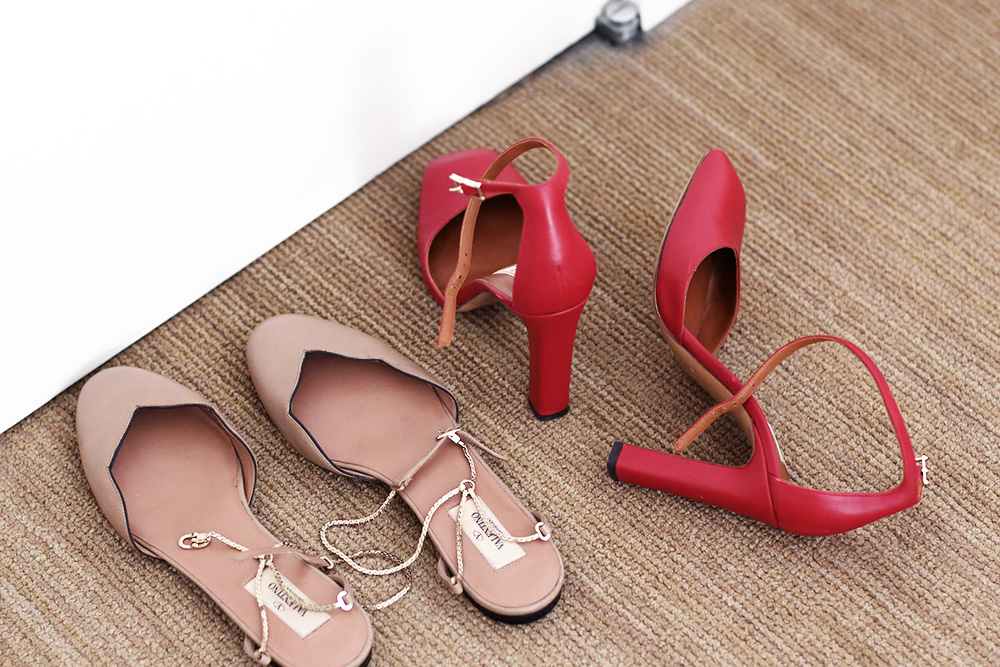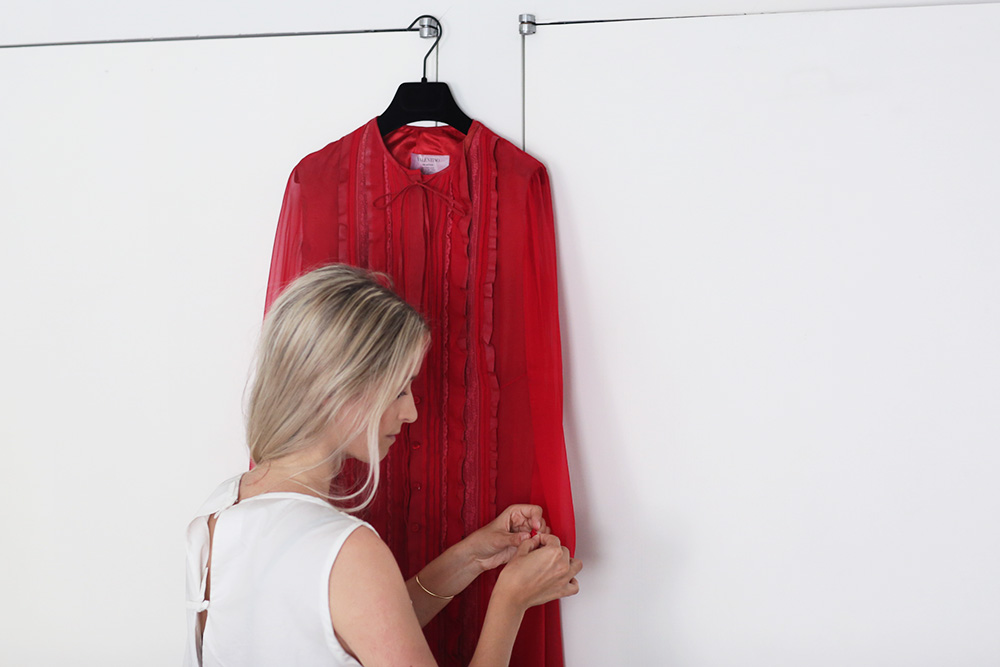 Photo 1 & 2 Maison Valentino dress // Photo 3 Maison Valentino flats and pumps // Photo 4 Nexxus New York Salon Care Heat Protecting Mist, Nexxus New York Salon Care Root Lift Mist, Nexxus New York Salon Care Encapsulate, and Maison Valentino clutch.
Photos by Jeff Thibodeau
This post is sponsored by Nexxus New York Salon Care, a product of Unilever.
YOUR THOUGHTS