SUMMER IS FOR NEW SUNGLASSES
Posted on June 15th 2015 by THEFASHIONGUITAR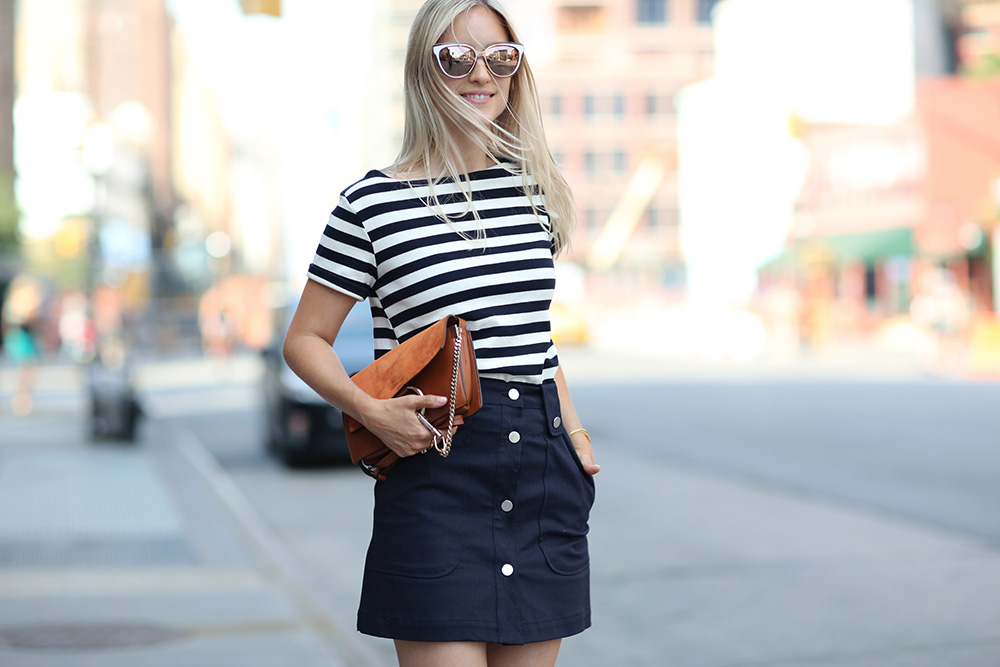 Whenever I put on a breton-top I find myself having that ultimate chic South of France feeling… But what really put me into the Brigitte Bardot mood were these super sophisticated retro sunglasses…
Now for me welcoming summer goes along with welcoming new sunglasses to my accessory cupboard. I'm very aware of the fact that I have plenty already, but when it comes to sunglasses, I believe you can never have enough. My current mood is very retro-inspired, so naturally round-shaped models are represented more than others. As for the color, I tend to grab for darker ones mostly, but this new pair of Jimmy Choo Cindy sunglasses proof to be perfect with blond hair too. The frame is as if there are two pairs made into one. The white cat-eye wayfarer style complimented by a clear round shape, which together give a very 60s feeling. Pairing these sunnies with a little navy a-line skirt, breton top, and flats create exactly that nostalgic South of France feeling I was aiming for, what do you think?
Are you ready to discover the Jimmy Choo eyewear collection and their retro inspired Cindy sunglasses with me?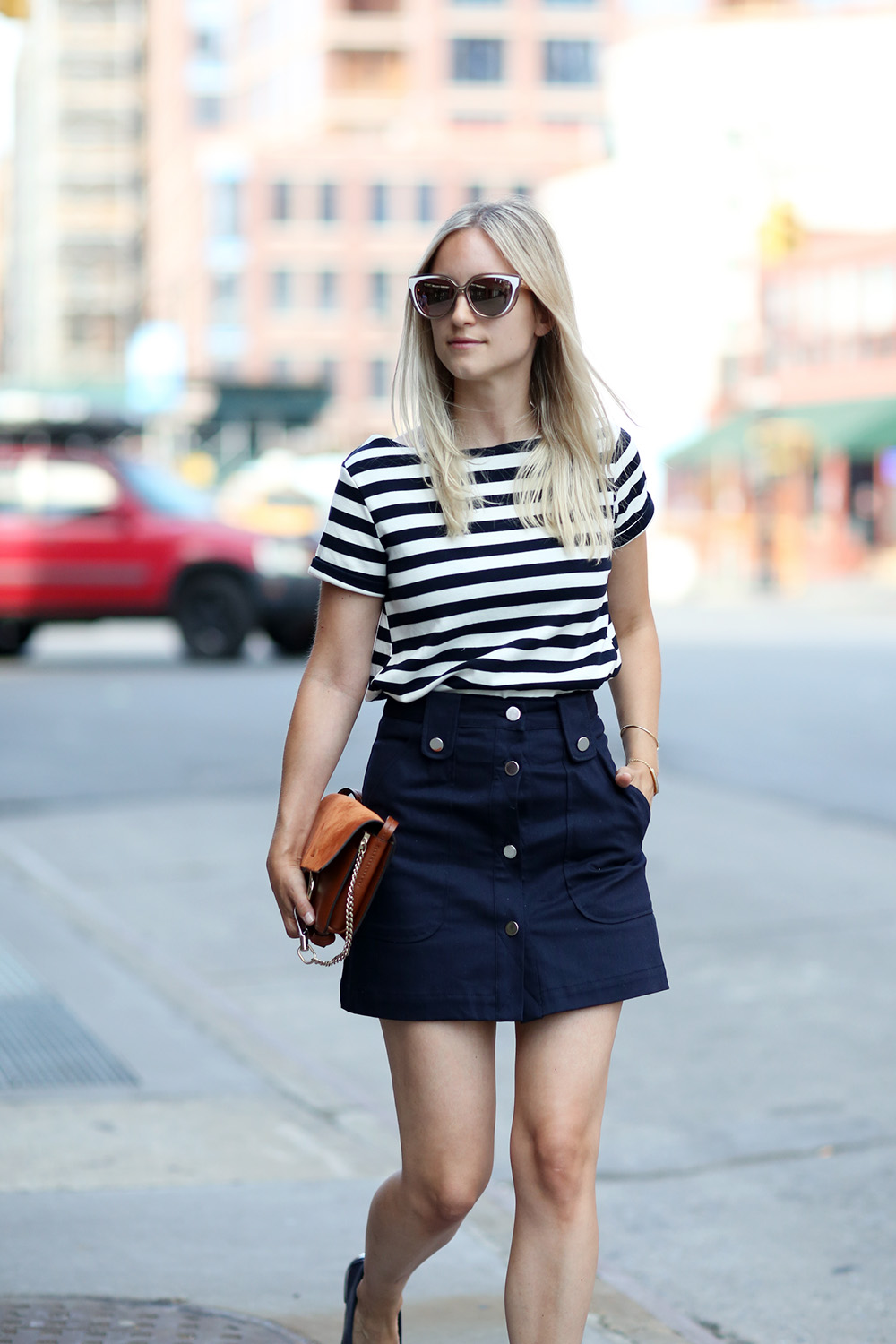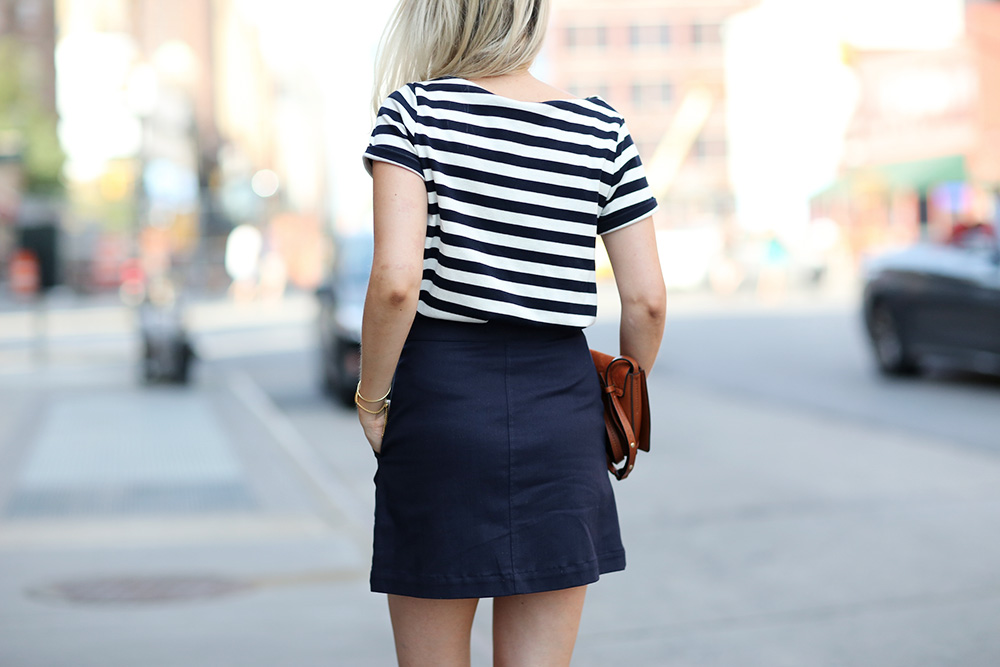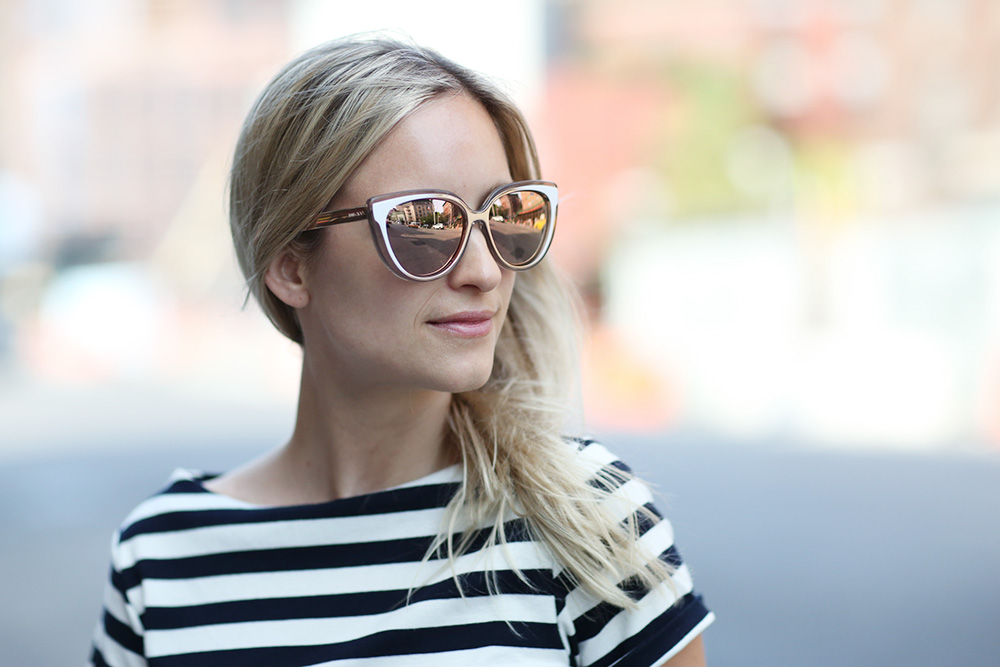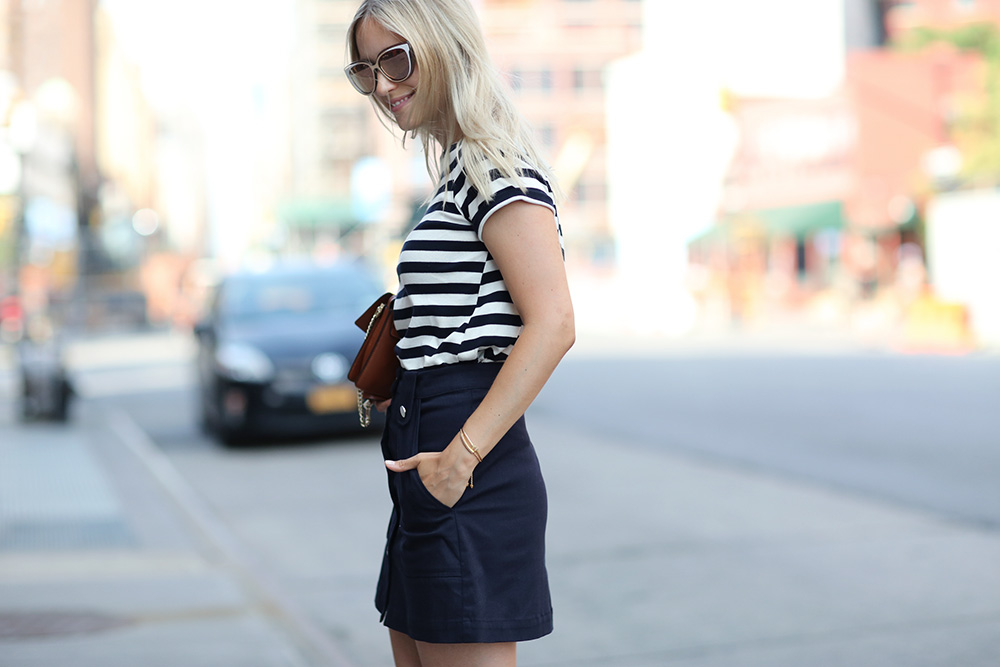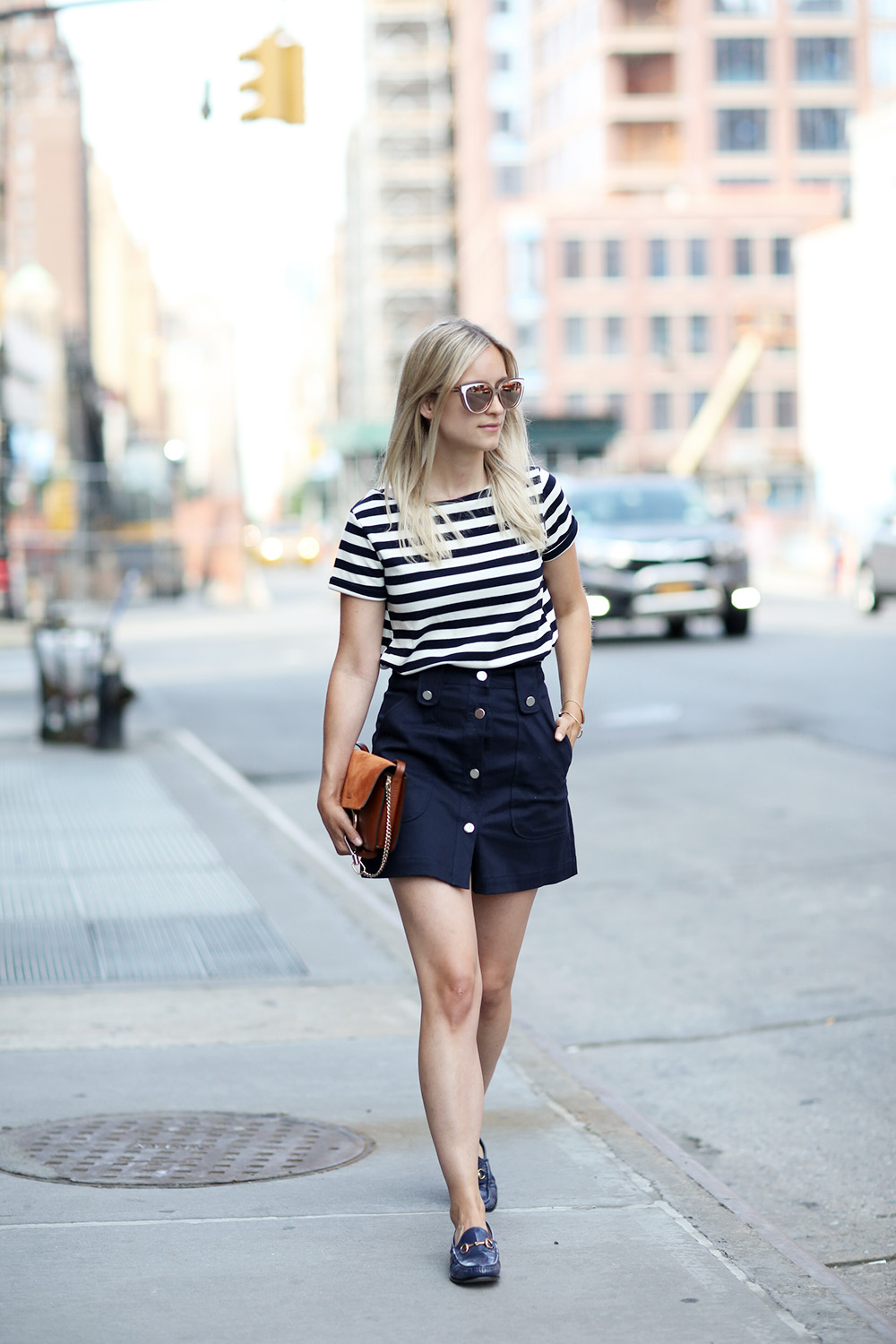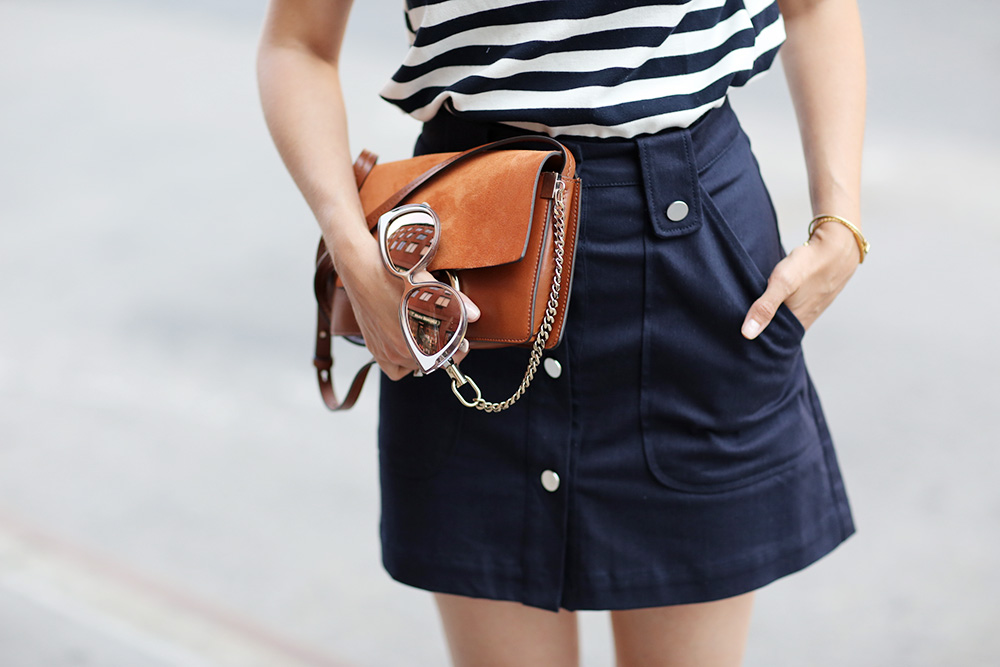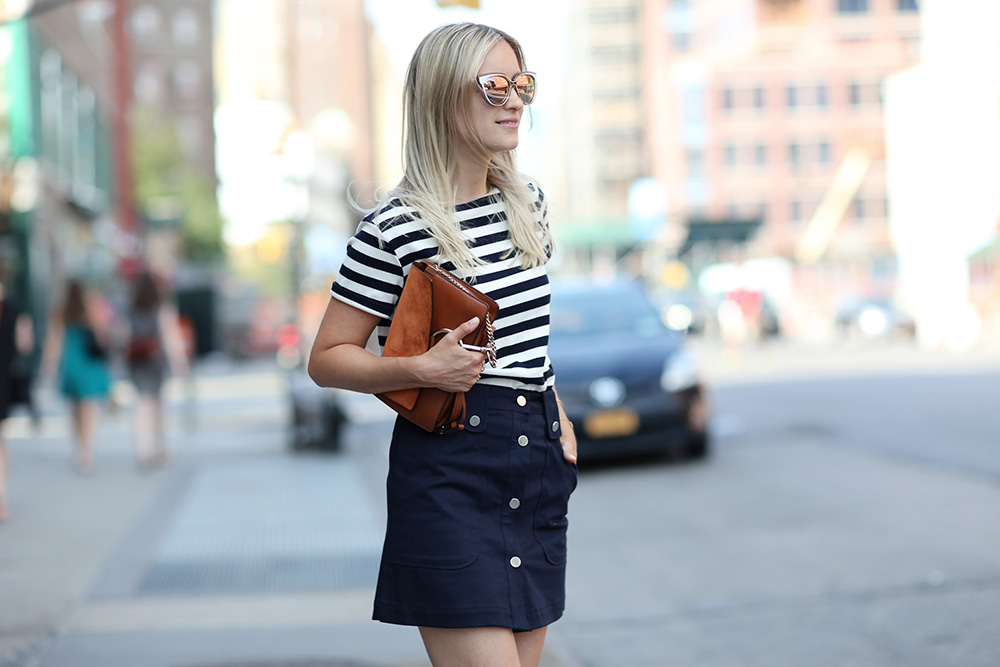 Jimmy Choo Cindy sunglasses // Zara top // Zara skirt // Gucci loafers // Chloe bag.
Photos by Jeff Thibodeau
YOUR THOUGHTS
Highlighted