FLORAL FRIDAY
Posted on June 12th 2015 by THEFASHIONGUITAR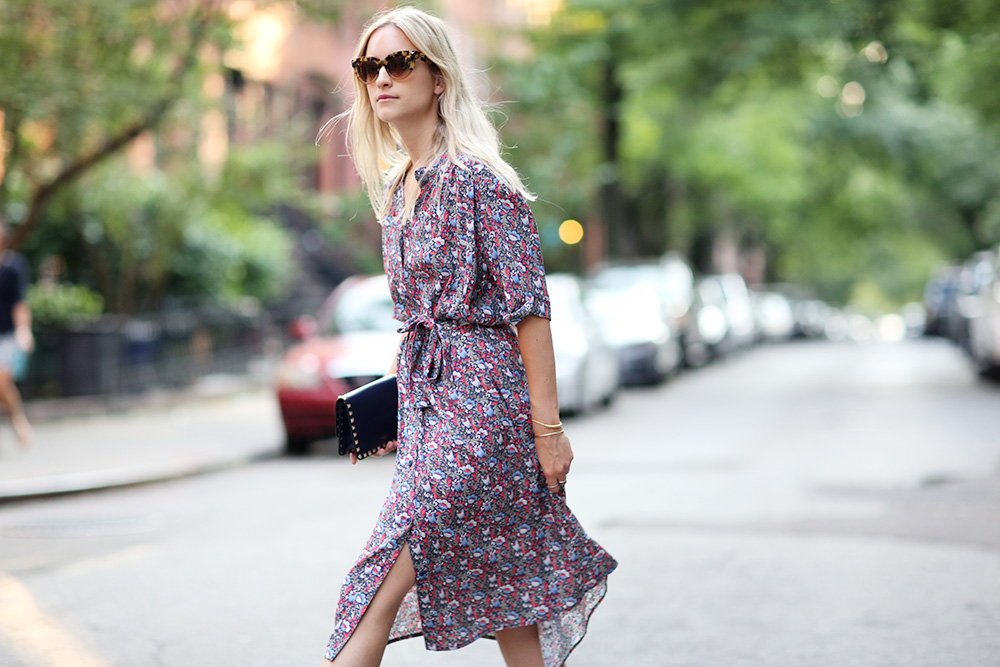 My d-tour to the more colorful side of my wardrobe became a further d-tour to the far floral corners. I really can't remember the last time I've worn something floral – can you – but in any case, with wedding-season in full swing, I thought it would be the perfect timing to start wearing summer-florals, again.
When it comes to a floral print, though, I'm either repelled by or appealed to it. I can't really put my finger on what exactly makes a floral print good or bad – to my taste – but this dress definitely made the cut. I've worn it to a wedding last weekend, and been wearing it this week two times already. I guess the loose and slouchy fit in combination with the richness of the print, and the classic shirt buttoning made it perfect. Looking at it, it makes me long for long summer evenings…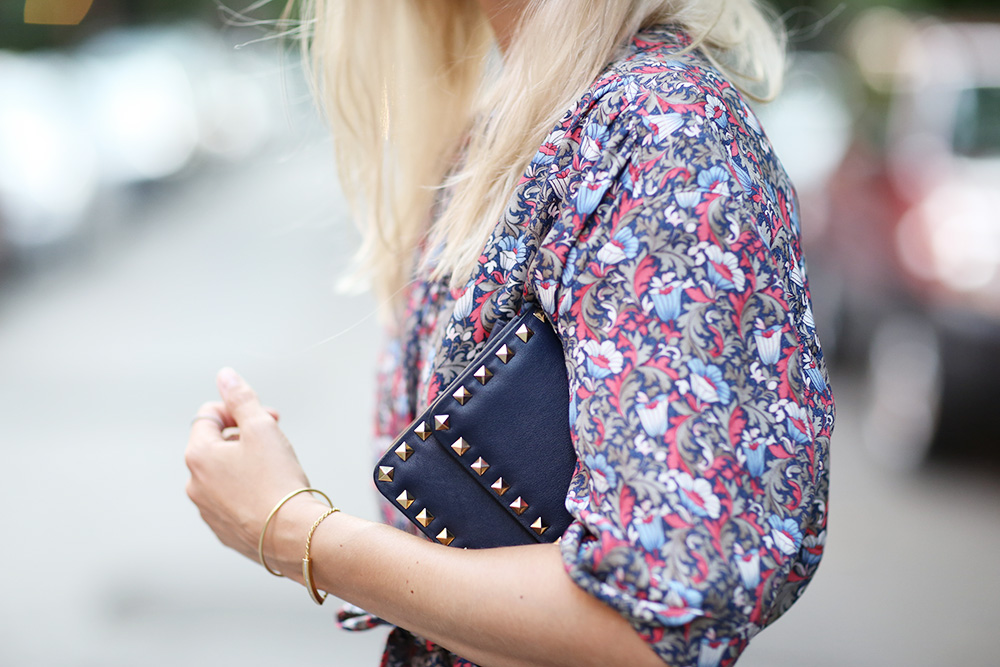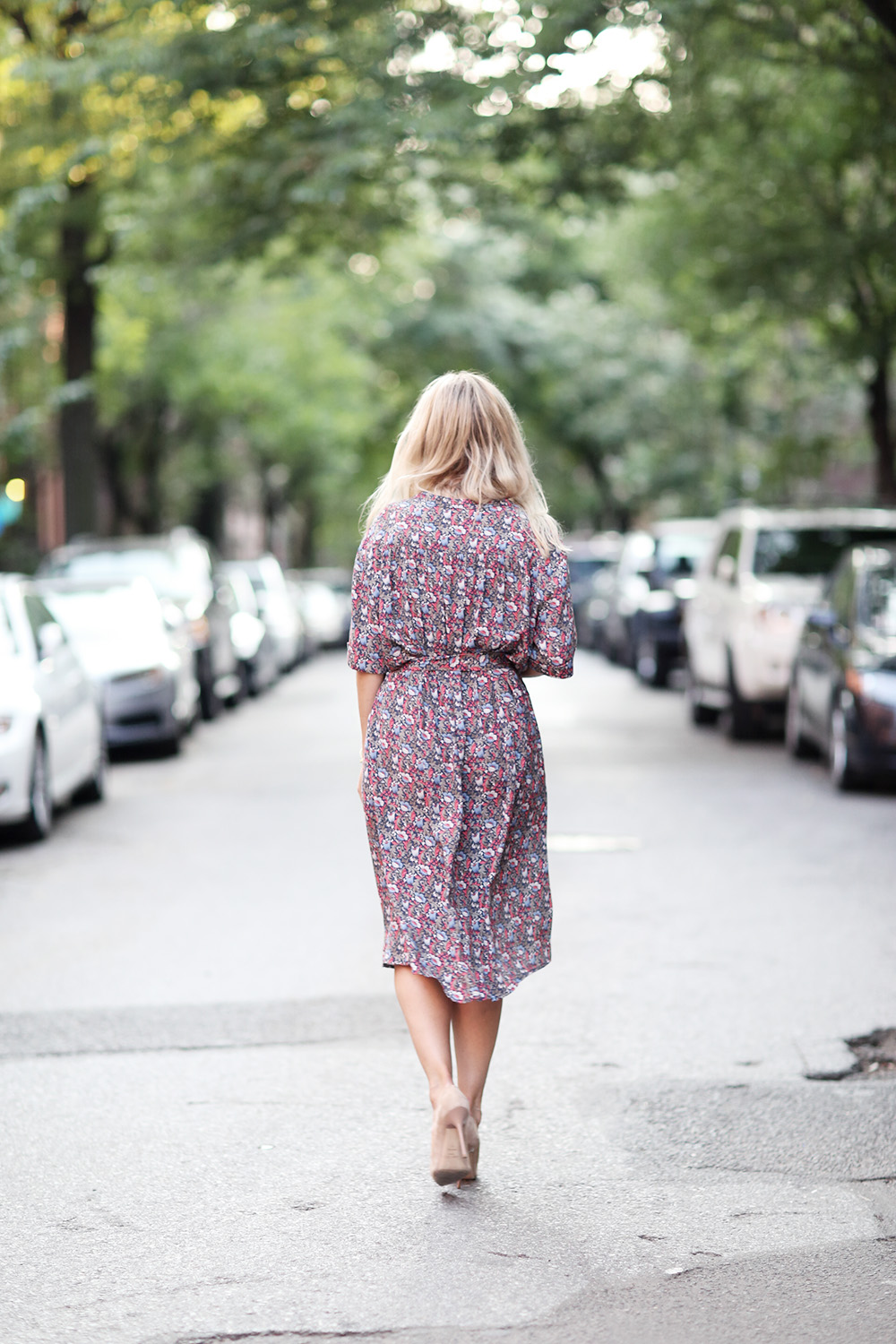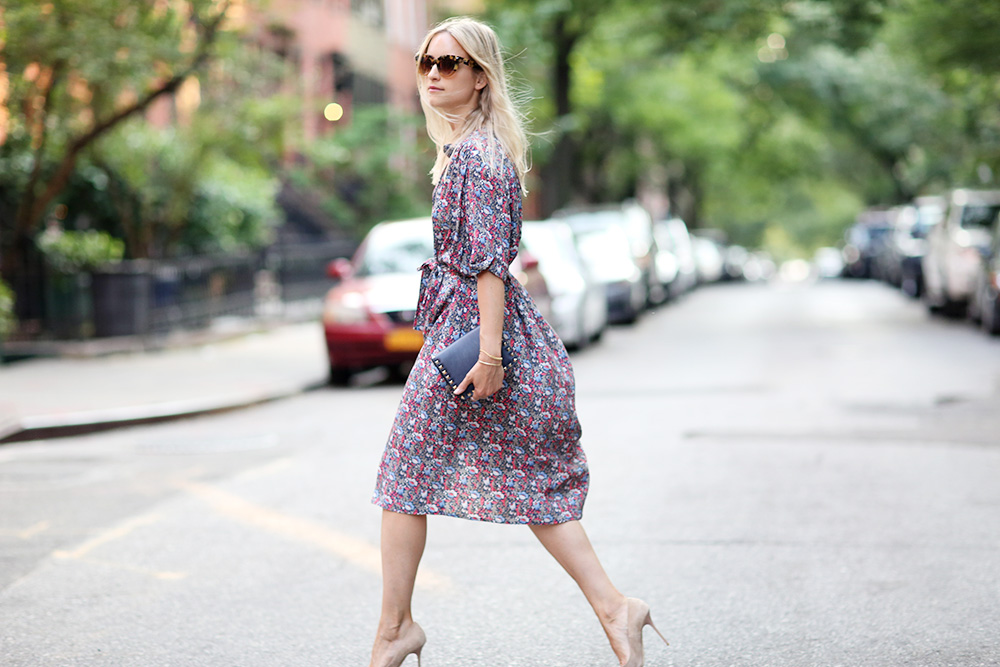 Rodebjer Exclusive Pre-Fall 2015 dress (available at Liberty of London, Exclusive Pre-Fall 2015 UK launch) // Jimmy Choo heels // Valentino bag // Valentino sunglasses.
Photos by Jeff Thibodeau
YOUR THOUGHTS
Highlighted