MY SPRING HAIR-TREATMENT
Posted on May 20th 2015 by THEFASHIONGUITAR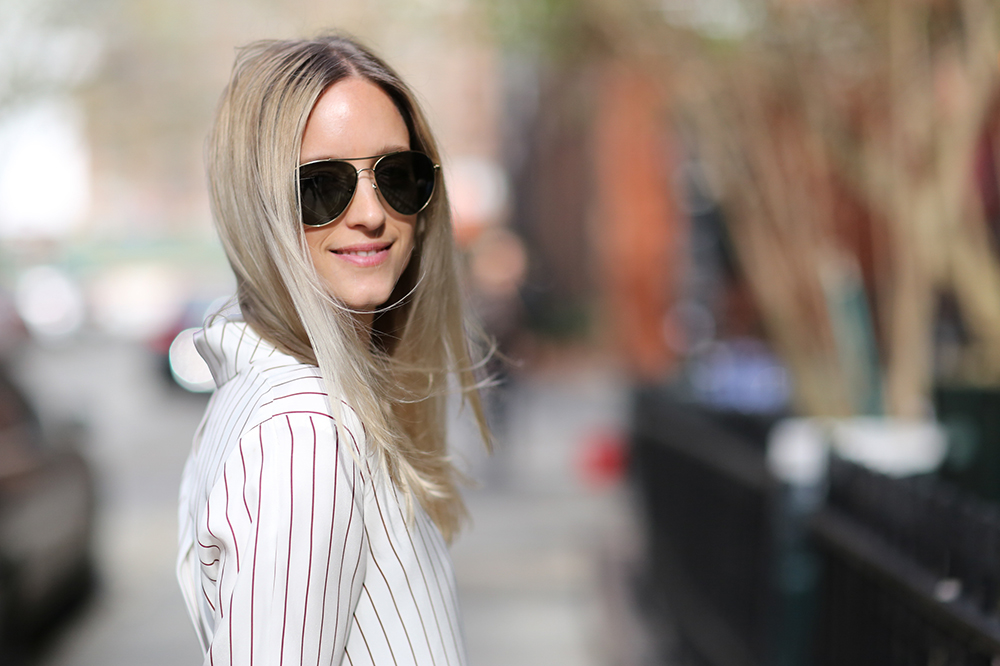 Spring is finally here, which means I can open up my windows on a Saturday morning to listen to the birds. I can smell the trees and the flowers and leave the house without a coat on. And most importantly, I can clean out my wardrobe by getting rid of all the thick knits I needed so desperately this winter. Spring makes me want to start fresh, which for me translates to indulging in all sorts of beauty treats, including touching up my roots and getting a hair cut; a good pedicure; and a full-body scrub to get rid of dry, winter skin. Let's start with my hair, though, as this is my most noticeable trait. I'll take you on a personal hair-history tour and also share the plans I have in store …
Over the past two years, my hair has gone through a bit of a shock. I went from 10 years of steady highlighting all the way to platinum, all the while assuming my hair would be fine. It was … until I completely bleached it a couple of times in a row, and then my usually strong and vital hair went on a "No More Heavy Bleaching" strike. I wasn't particularly  surprised because I knew why it had happened. At the end of the day, it was my own choice to go this radical and now every little bit of help I can get to nourish my hair is welcomed.
And as much as spring excites me, the idea of having healthy, blond hair makes me even happier. Don't get me wrong; I absolutely adore a beach-blond 'do where a slightly dry hair texture is key. But now that I know how great my hair can look when treated with Nexxus Humectress Caviar Serum, well, I'm hooked! So, the "Nexxus Spring Renewal" is now underway, with this incredible product I got to try over the weekend, compliments of Nexxus New York Salon Care. It's ridiculously good for your hair, and no matter how damaged it is, it makes your locks look so much better. See mine!
Now, if you want to give your hair the full spring treatment as I've done, make sure to check out my Instagram feed for a chance to win a trip to N.Y.C. and the Nexxus Salon in Tribeca!
All you need to do to enter is re-gram any of my @NexxusHair posts with the hashtags #VFSweepsEntry and #NexxusSpringRenewal.
Check out the full sweepstakes rules here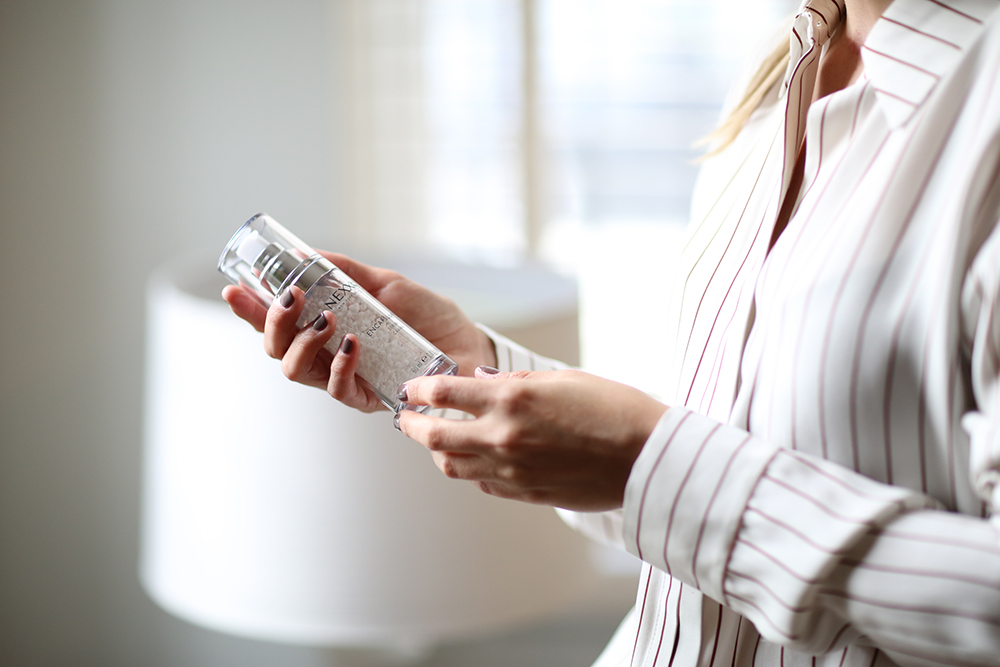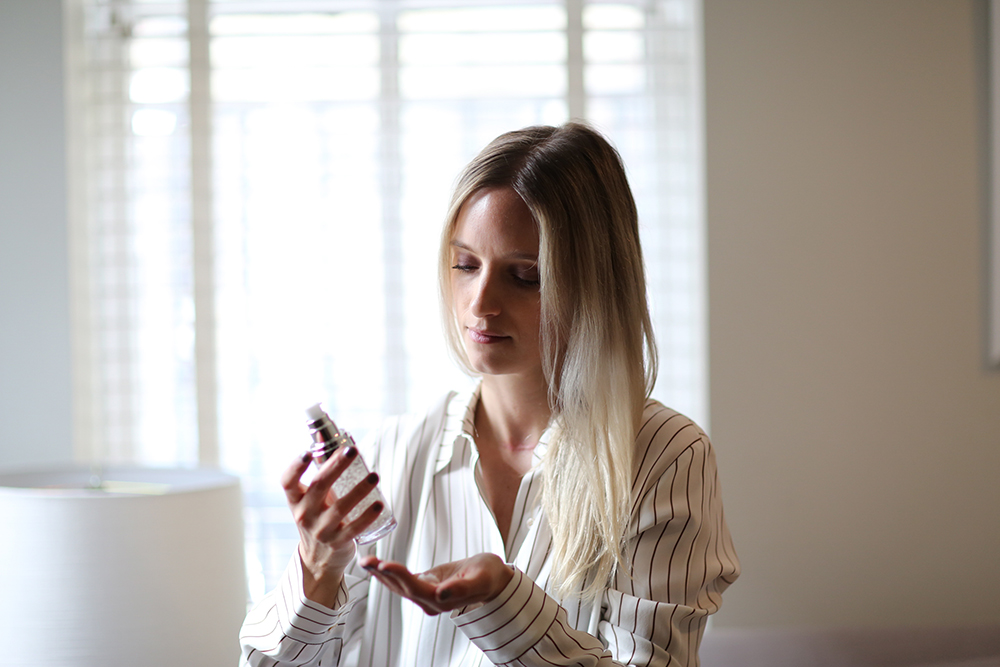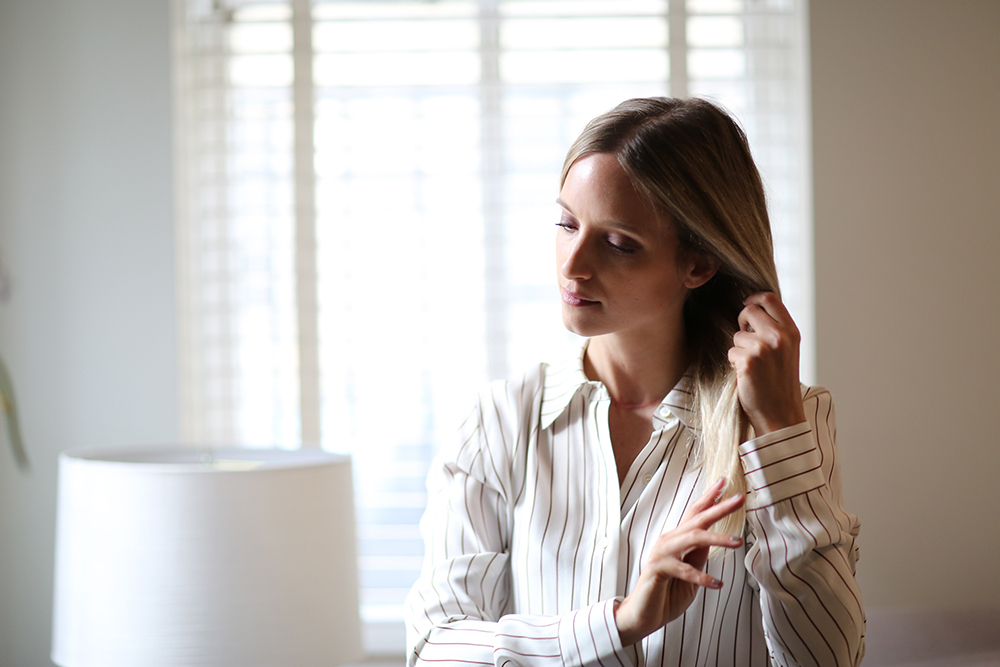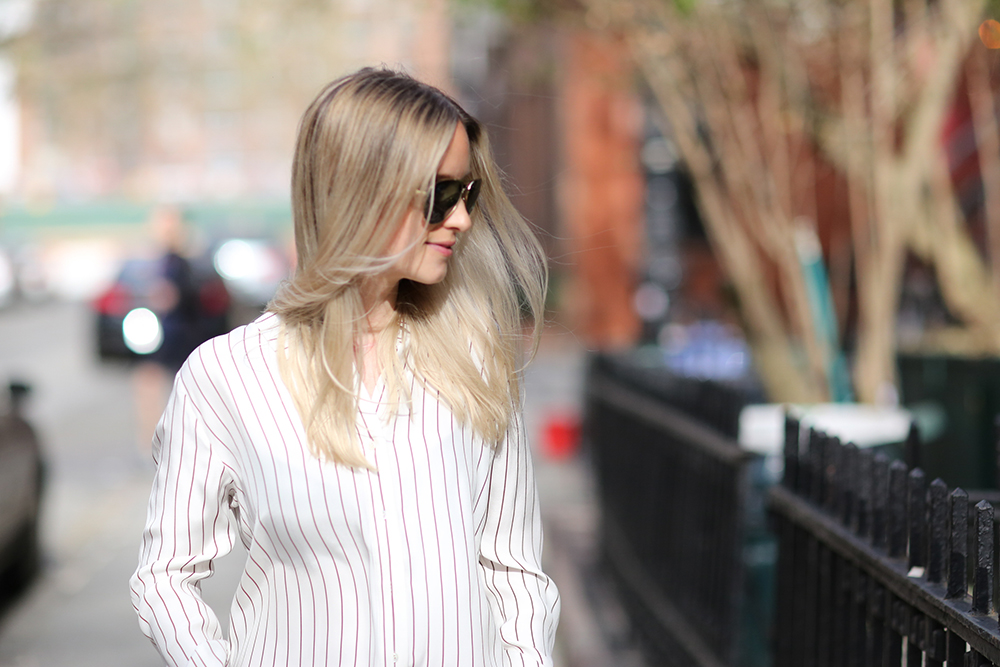 Frame Denim shirt // Calvin Klein sunglasses.
Photos by Jeff Thibodeau

YOUR THOUGHTS
Highlighted