CATCH ME IF YOU CAN
Posted on April 10th 2015 by THEFASHIONGUITAR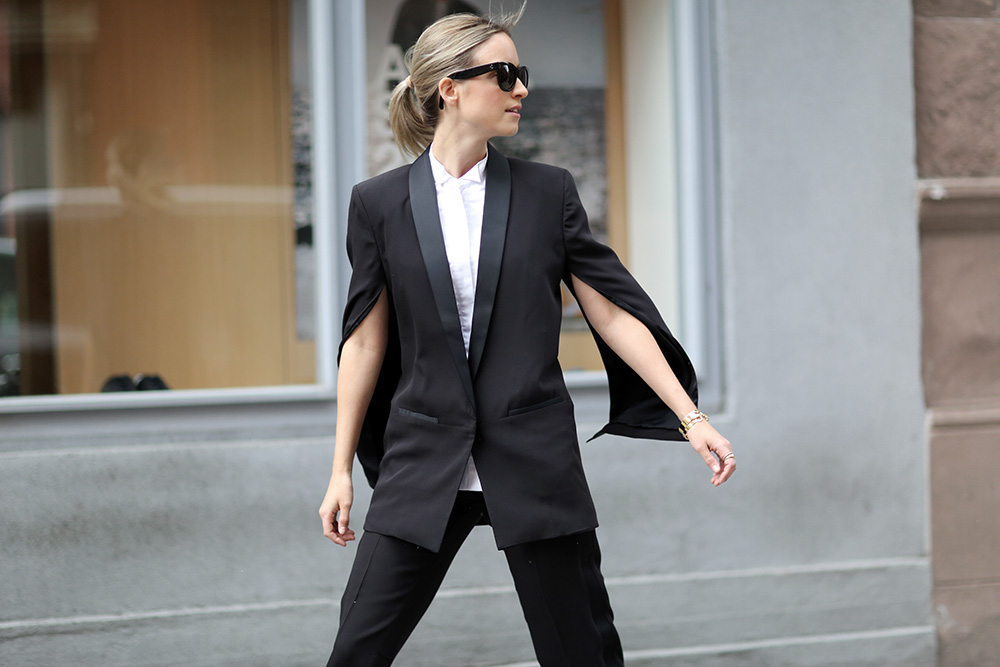 I have a weak spot for masculine suits, so you can imagine how happy I got when I saw this one with the open sleeves. Very unique and it gives the whole look a total different vibe. In motion they feel very 70s, yet when standing still it's more like a cape. Either way beautiful and the playfulness makes it a great pieces to a wardrobe that's already full of black jackets – like mine.
The suit and shirt are part of the exclusive H&M Conscious collection, and all available from April 16th in-stores and online!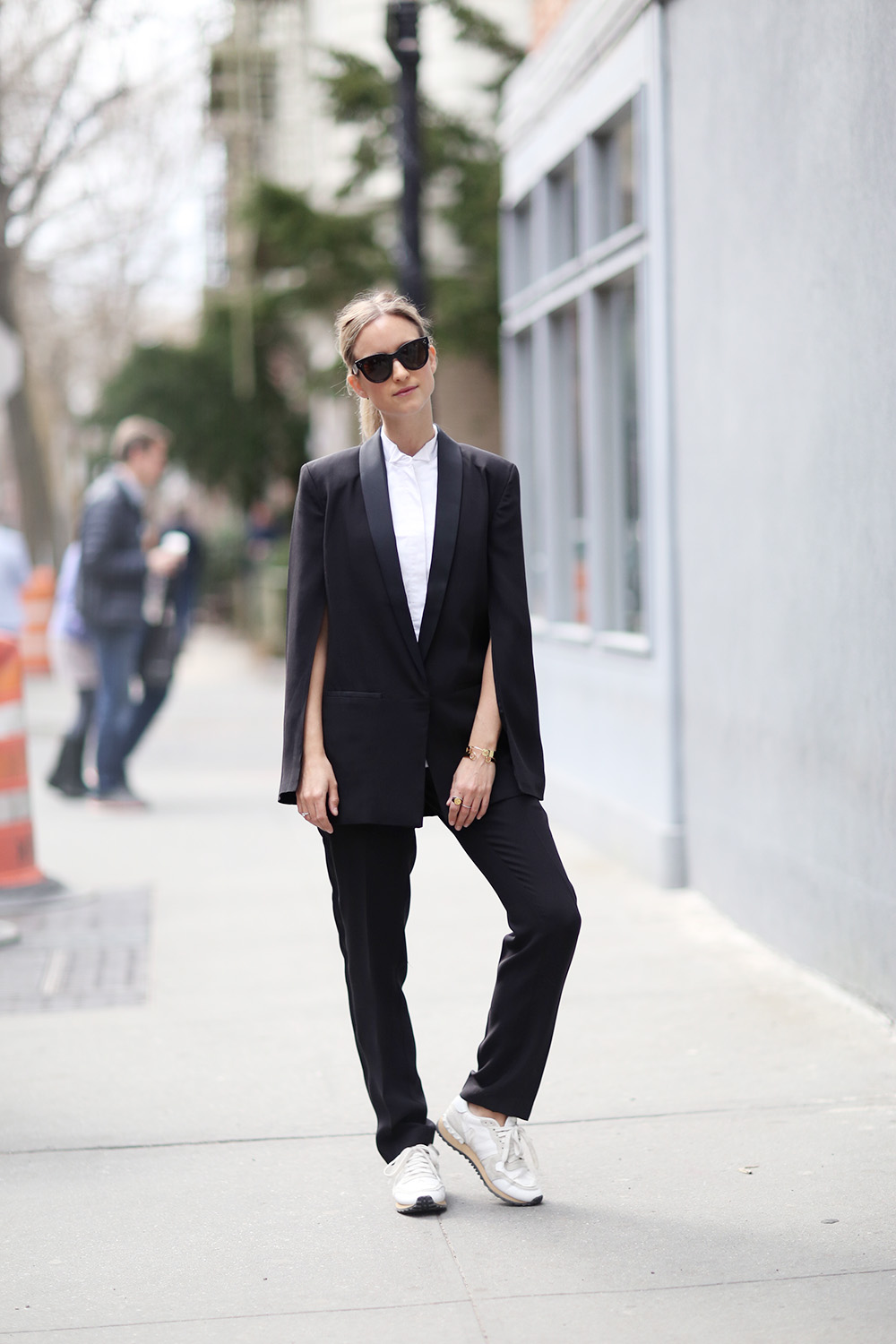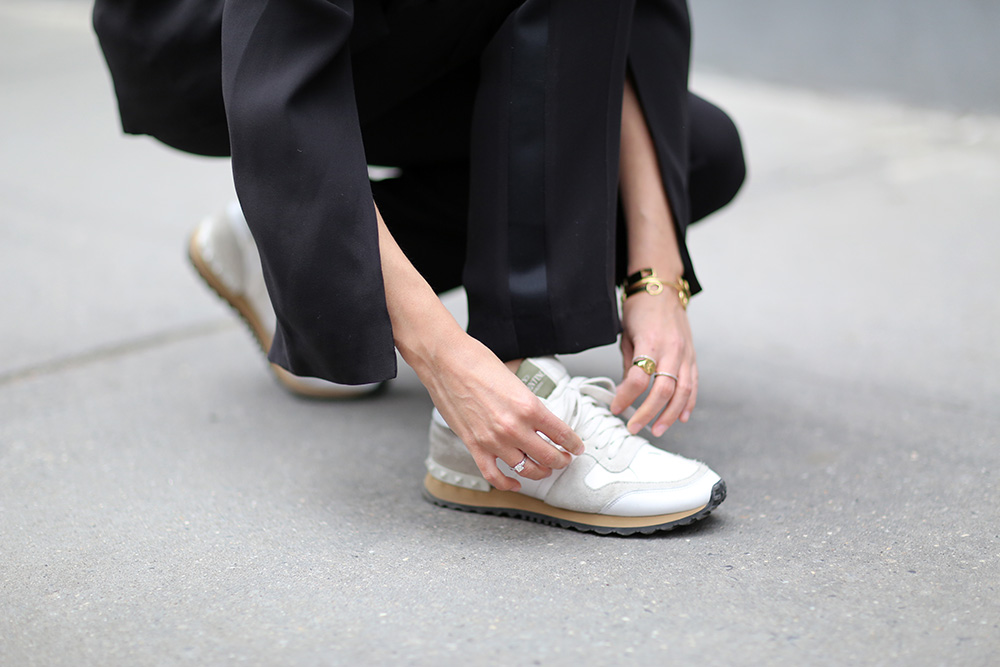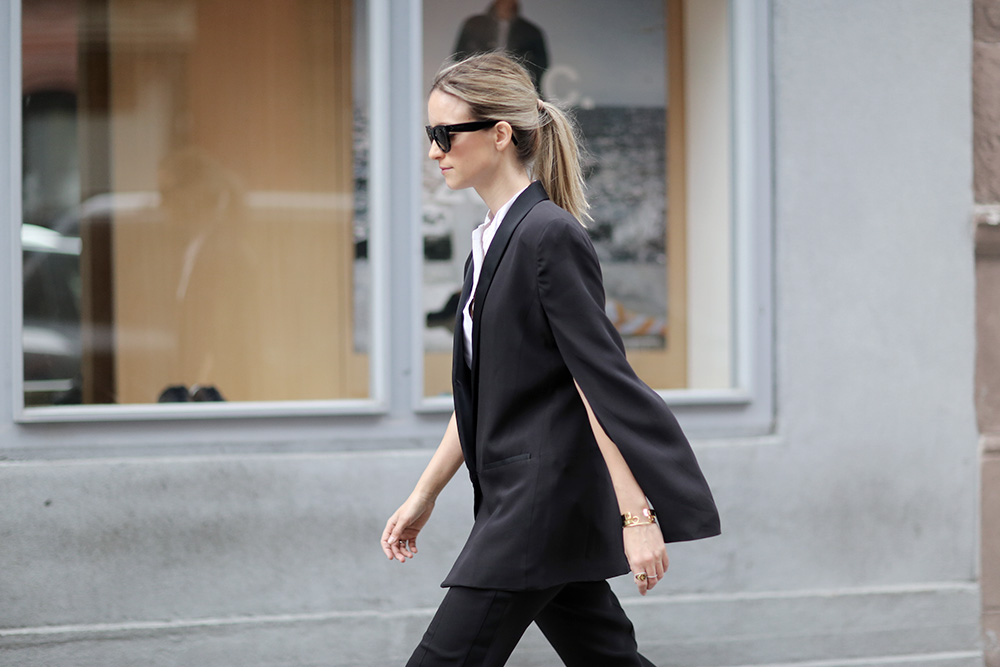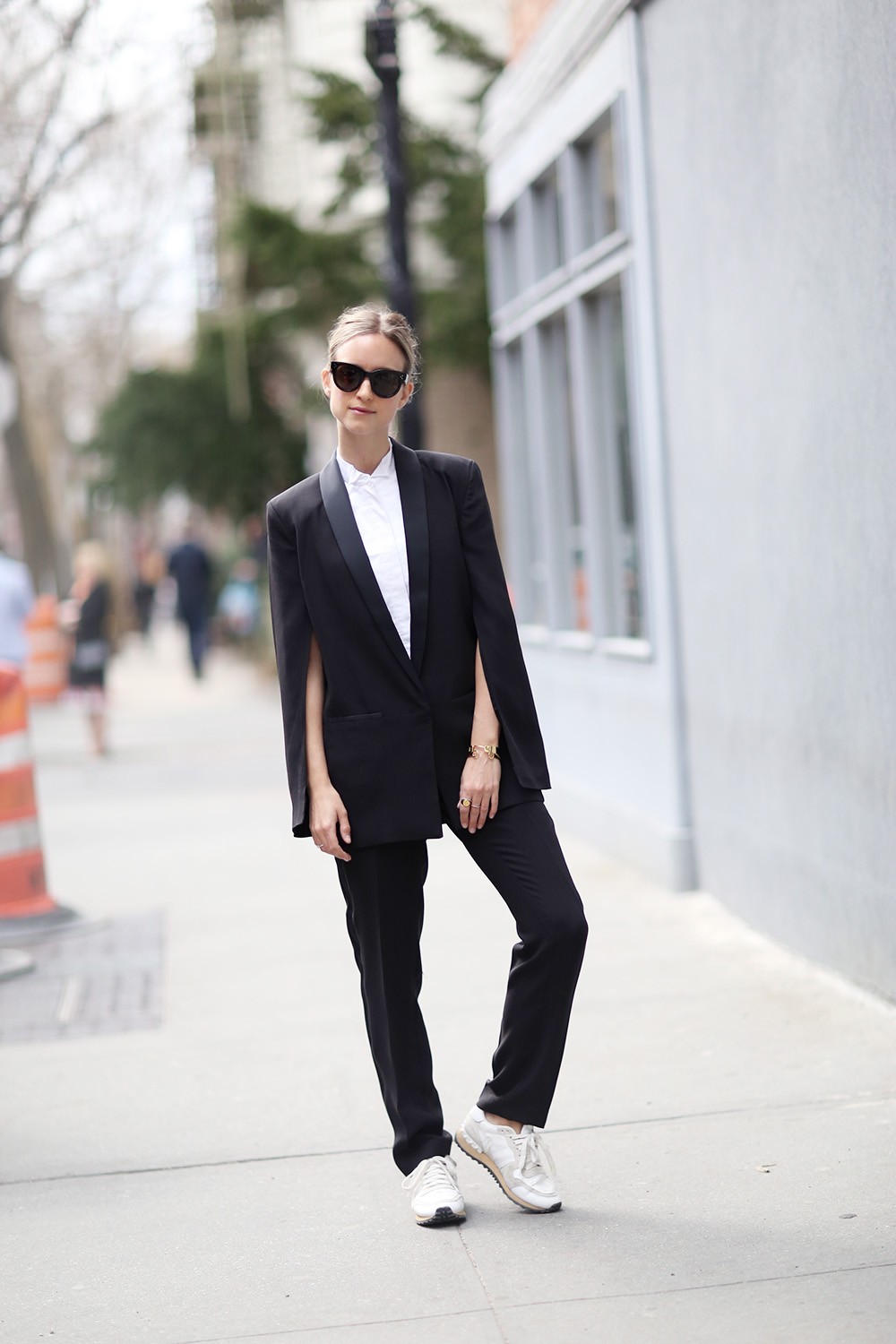 H&M Conscious collection suit and shirt // Valentino sneakers // Celine sunglasses // Arme de L'amour bracelets // Effra London sign ring // Monica Vinader small diamond bands.
Photos by Jeff Thibodeau

YOUR THOUGHTS
Highlighted