TRANSITIONAL COAT
Posted on April 7th 2015 by THEFASHIONGUITAR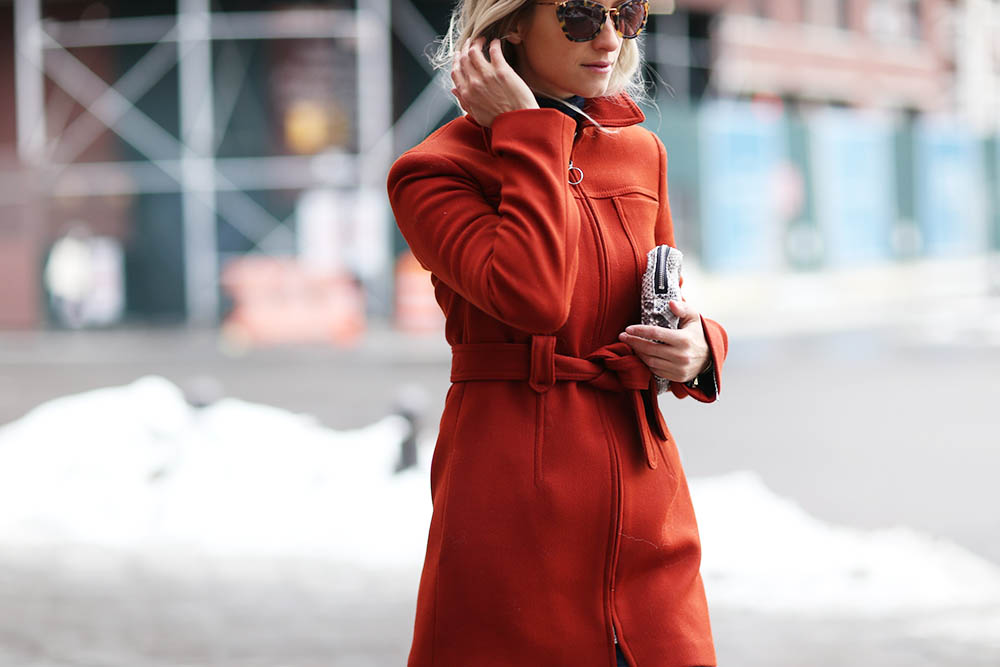 With a wardrobe clean out also comes a seasonal laptop clean out. All outfit posts from last Fall/Winter, press features, and other stuff I collected in a million random folders have to be arranged and transferred to a safer place, a place where I can make sure it never gets lost. So when I was going through all folders from the shoots Jeff and I did, I found this look, which I ended up not posting, because I'd totally forgotten about it!
Even though the snow in the background is a bit disturbing, the look is still quite up to date. This coat, the perfect sales catch from Zara, and also the perfect transitional coat, is absolutely worth sharing a little more than just the one time I wore it in Paris. I've selected a few other orange coats for you to wear in transitioning from Winter to Spring!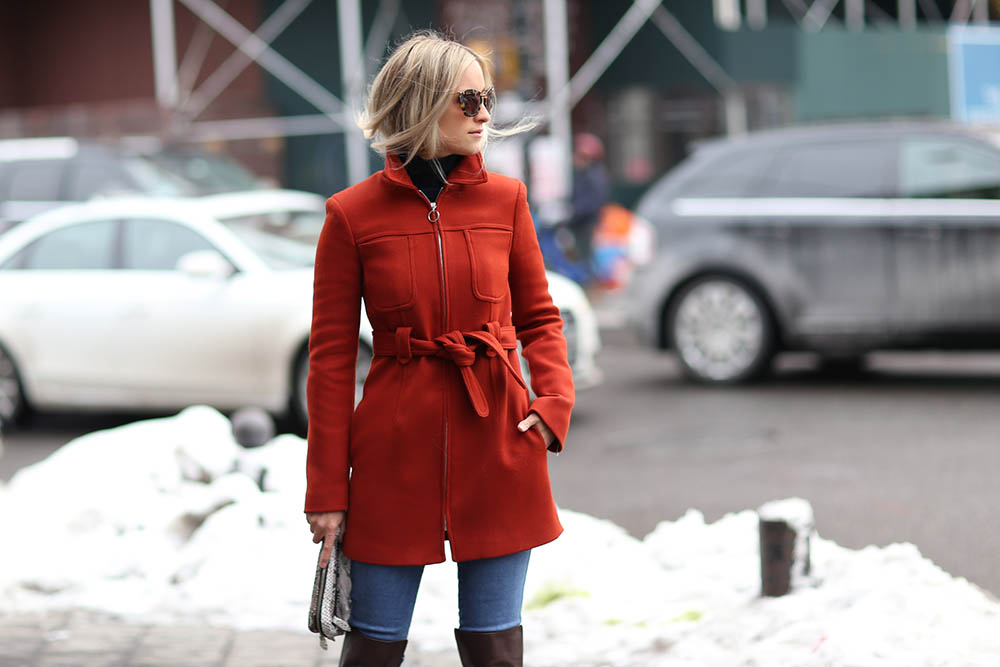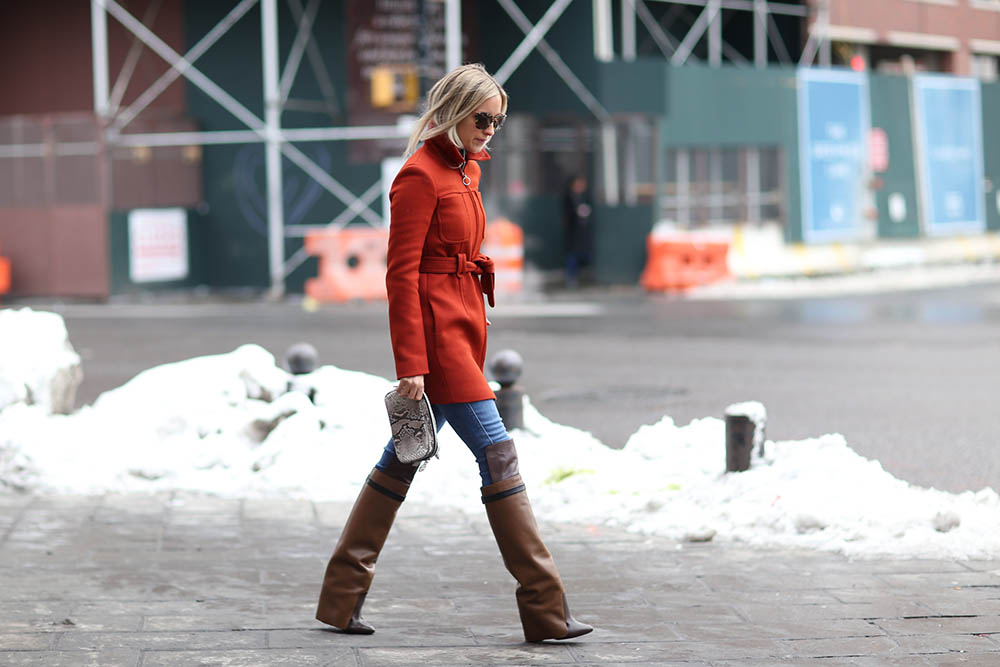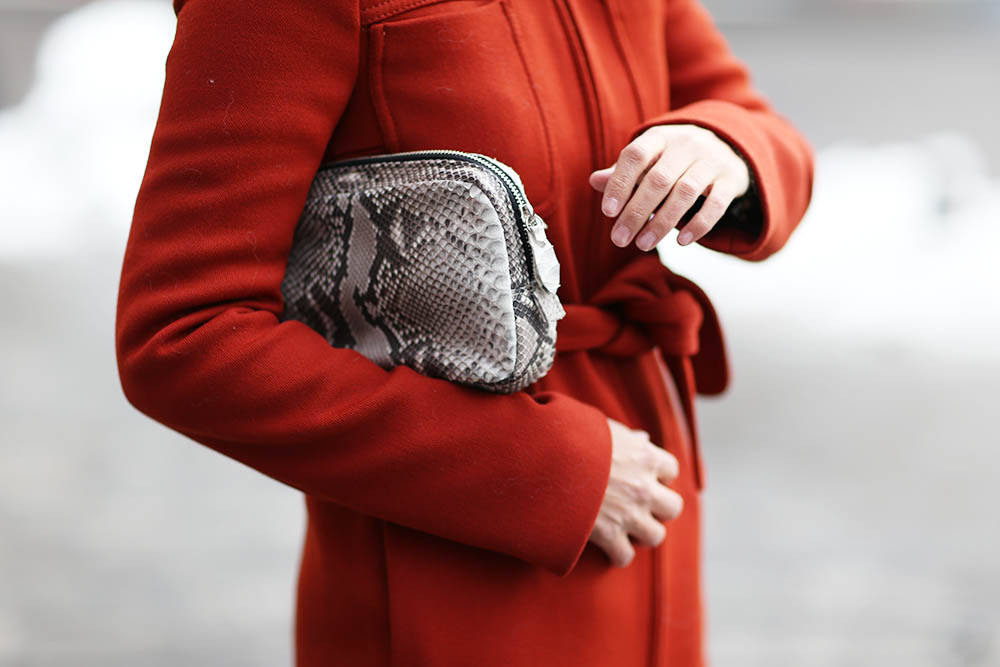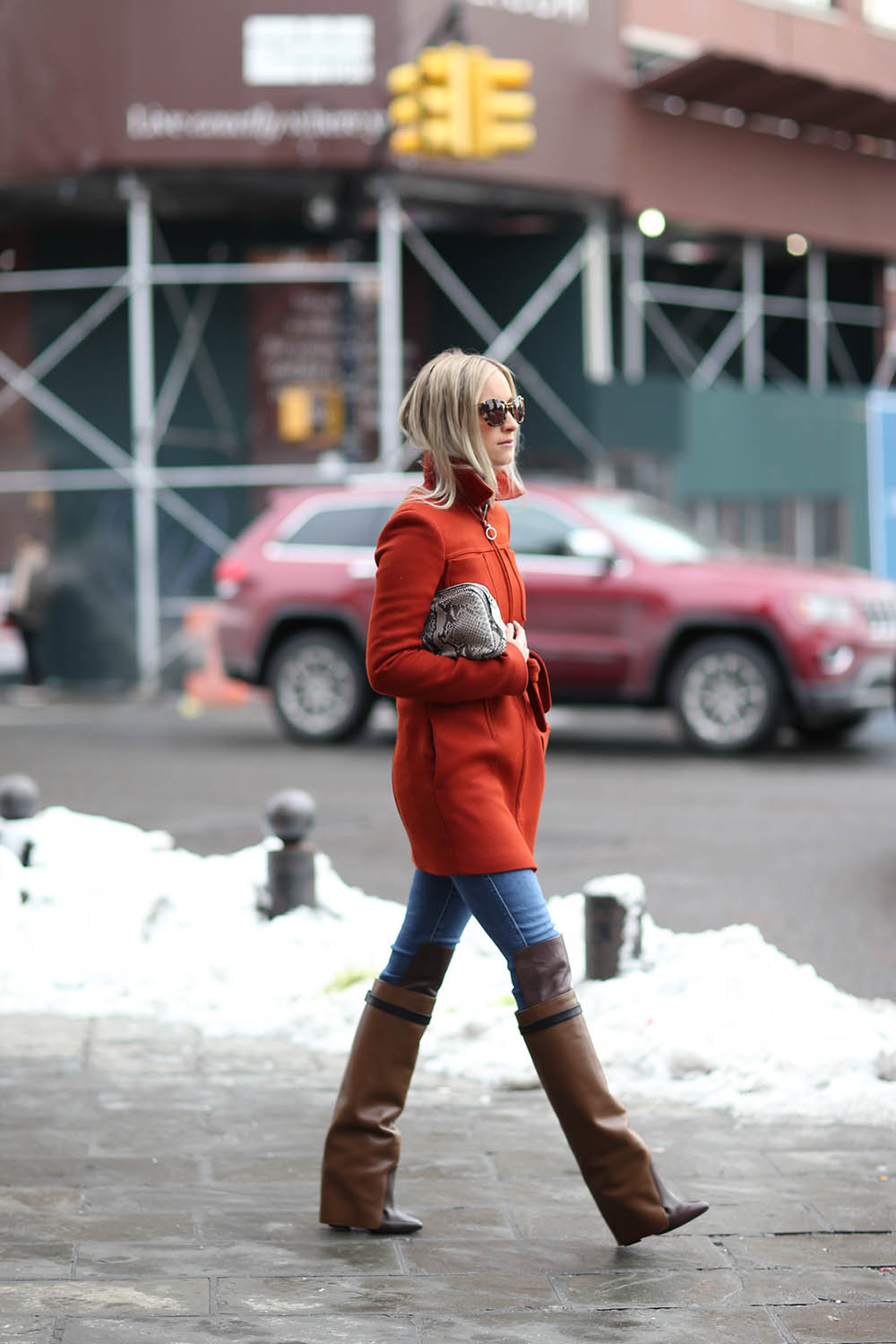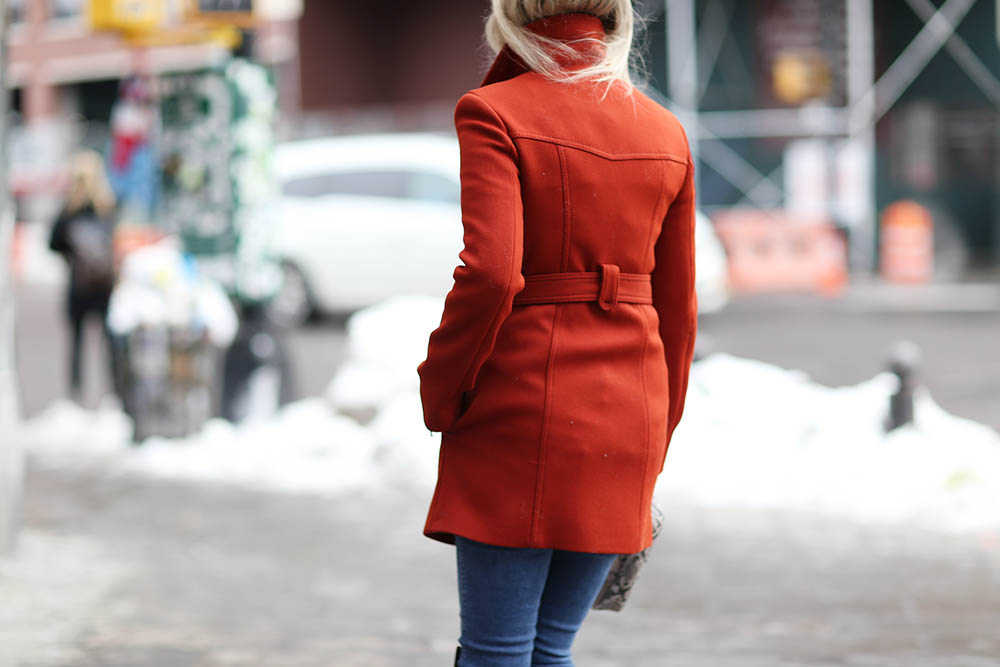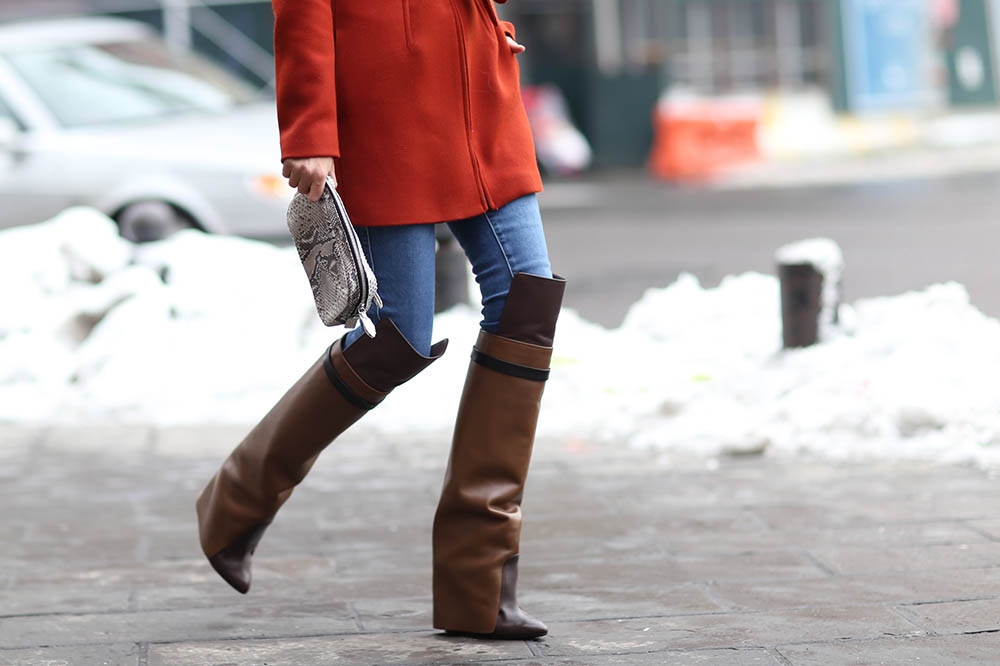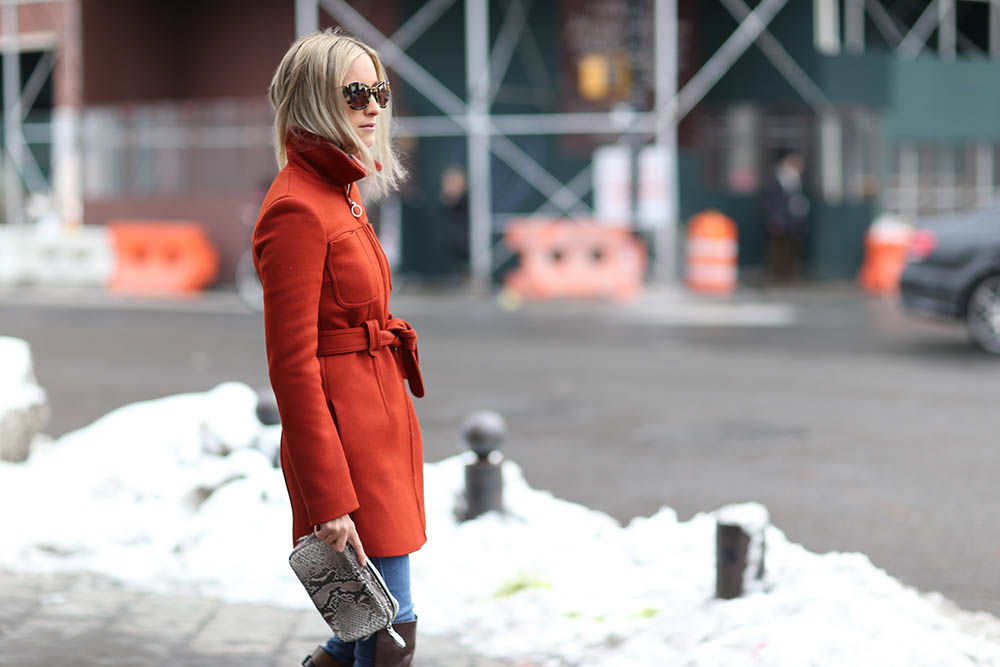 Zara coat // Frame Denim jeans // Givenchy boots // Miu Miu sunglasses // Capretto clutch // Tommy Hilfiger turtle neck.
Photos by Jeff Thibodeau

YOUR THOUGHTS
Highlighted