DENIM & SUEDE
Posted on April 3rd 2015 by THEFASHIONGUITAR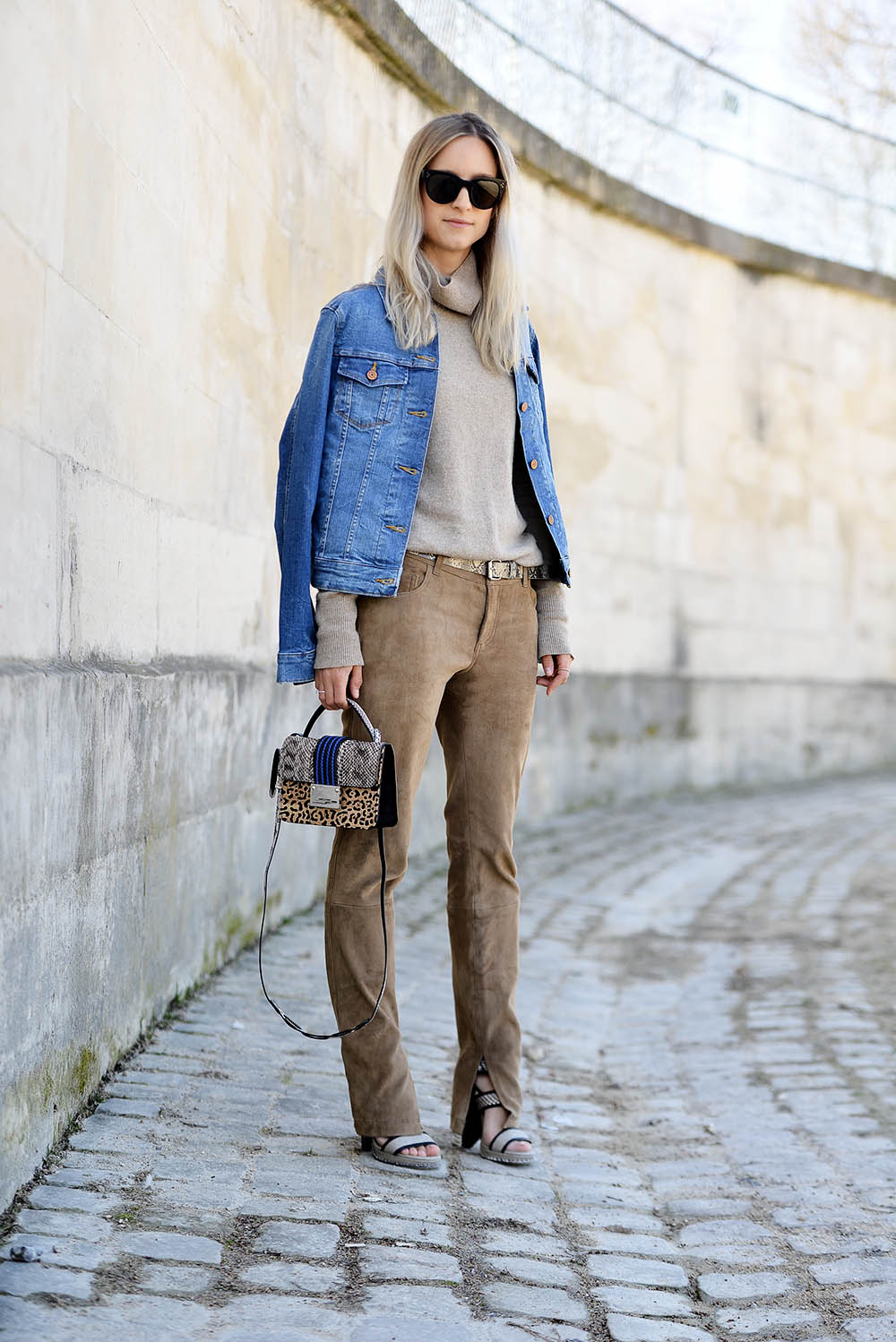 One of my favorite looks from Paris Fashion Week, and also one of the most casual ones I've ever worn to a fashion show. Though I never made it to the actual show I was going to that morning… After being stuck in Paris traffic for way too long, I arrived at Jardin de Tuileries, making my way to the show entrance, CLOSED. Well, you know, things happen, no biggie. Such a shame though to go all the way and then not being able to sneak in last-minute… But anyway, it's Easter Weekend, and it's "warm" in New York! It excites me so much that we're finally facing Spring, and the city slowly changes from sleepy into bustling and happy. You really see the difference, people are out on the streets, having dinner outside – I'm not kidding, yesterday every restaurant had people dining outside!
And with Spring so close, it was time to clean out my closet and sell my winter-wardrobe. I've decided to not do this via my Tictail this time, but somewhere where I've a much bigger reach, I will tell you more about that soon!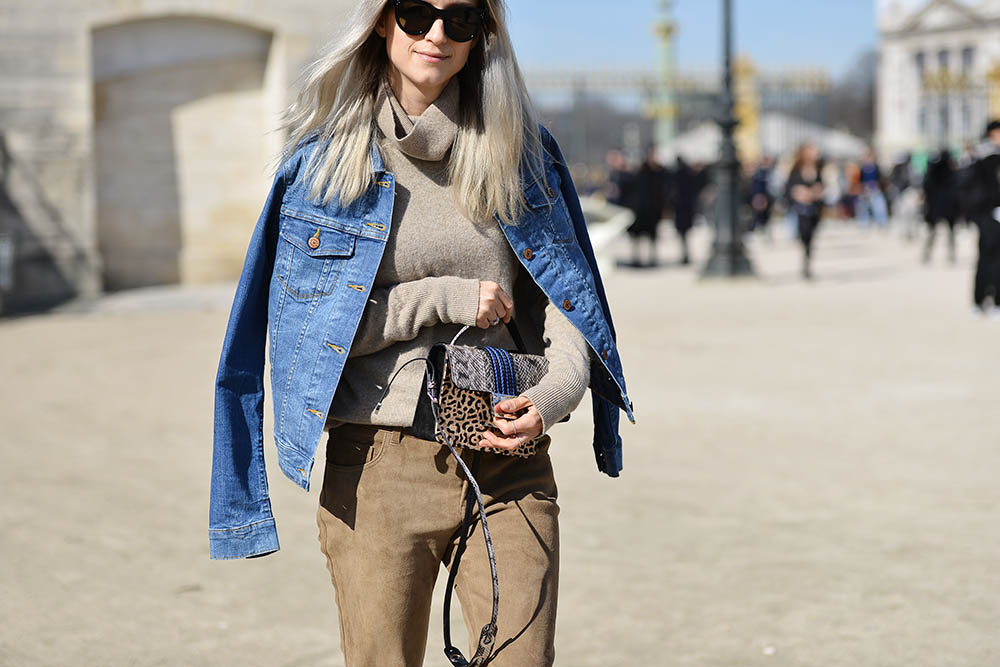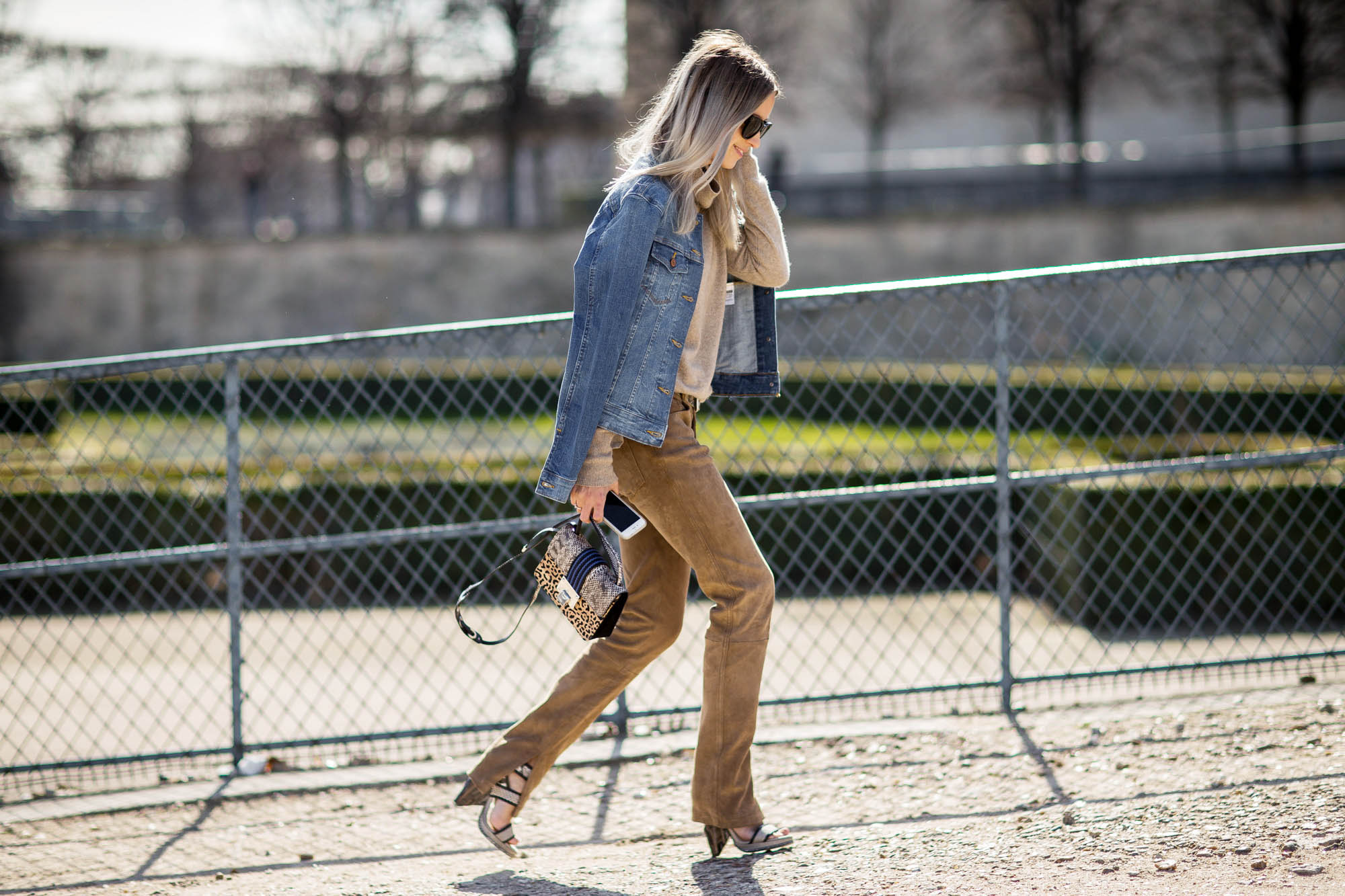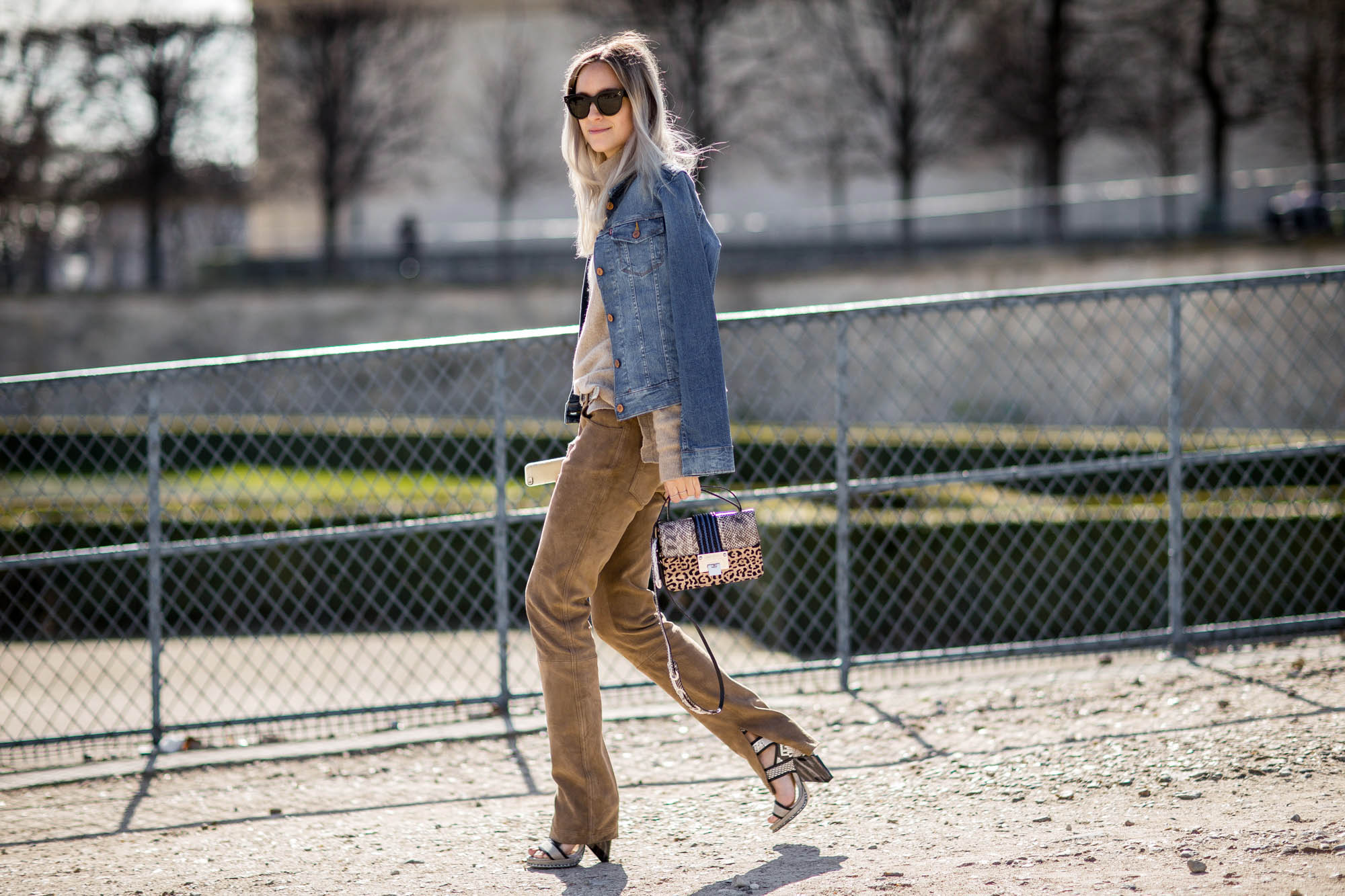 Levi's denim jacket // White + Warren knit // H&M belt // L'Agence suede pants // Jimmy Choo SS15 shoes // Jimmy Choo SS15 bag // Celine sunglasses.
Photos 1 & 4 by David Nyanzi, other photos by Victor Jones.
YOUR THOUGHTS
Highlighted