VALENTINO GREEN
Posted on March 16th 2015 by THEFASHIONGUITAR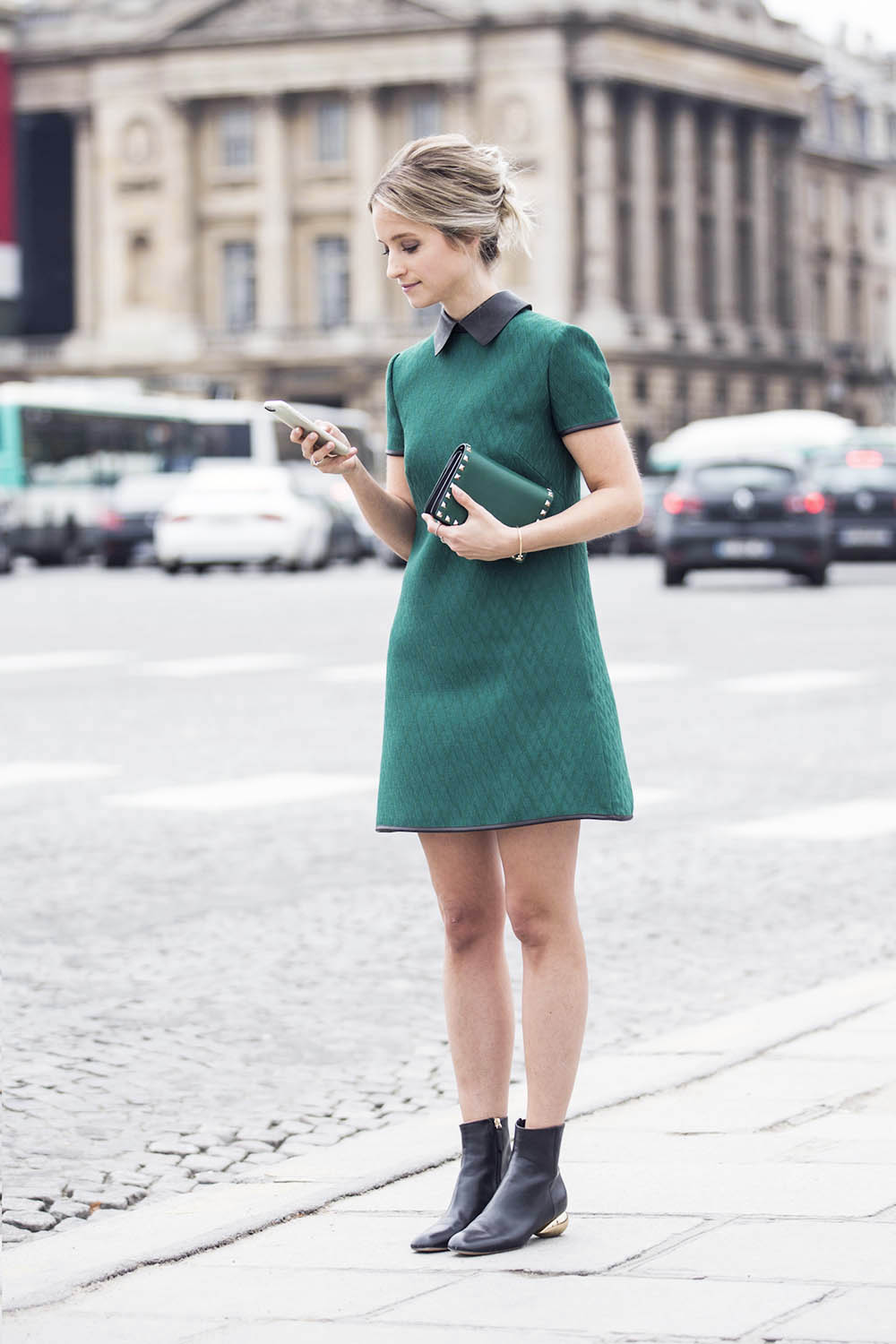 One of the most beautiful moments during Paris Fashion Week was my fitting at the Maison Valentino Headquarters. It was a dream coming true, and that moment I walked into this beautiful room filled with all the Valentino pieces I've ever dreamed off was insane. Obviously there were too many options, and it felt quite overwhelming… "where do I start?" crossed my mind a hundred times, at least! I decided to start with choosing a color and take it from there…
I love green, and my eye fell on this cute mini-dress from their Pre-Fall 15 collection. It has a little bit of a 60s vibe, which as you know, I love. My pick got only more confirmed when I saw the ankle boots, from their Haute Couture collection. It's not something that happens to me on daily, so of course, I was dying to wear this pair of boots, which did go so perfectly well with the little green dress. Then the only thing I needed to finish it off was a bag to go with it… The rock stud collection never fails on this part.
Looking back at these photos I can only say that I couldn't have picked a better outfit, though, I must admit, I might need another chance so that I can wear one of their beautiful embroider gowns. Until then, thanks to the great team at Valentino for making this all happen!
Later today I will share all the images I've made during their A/W15 runway show on my Facebook page, so make sure to keep an eye on it!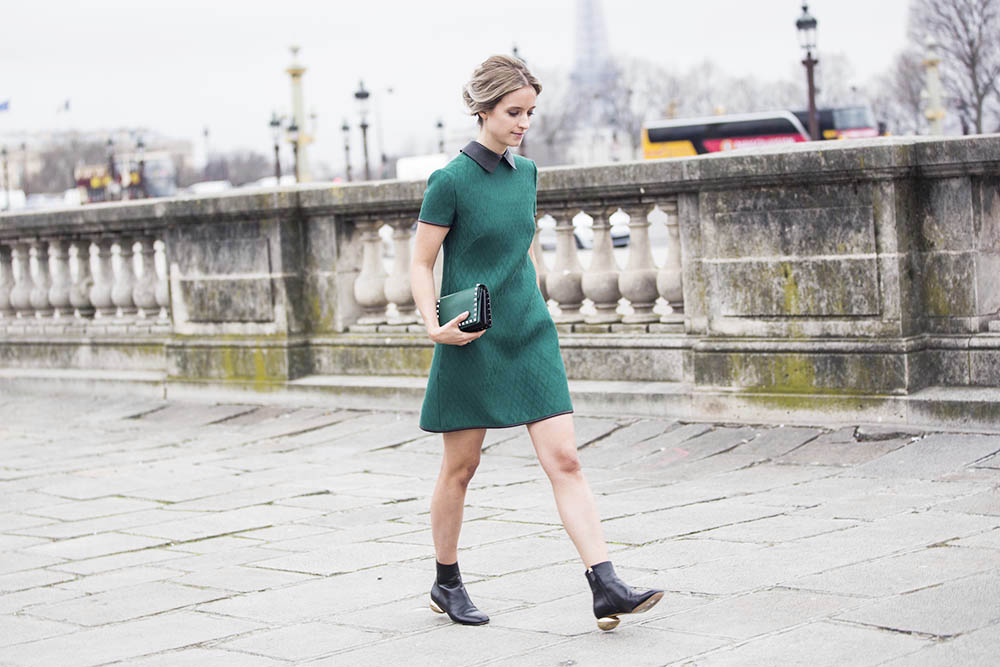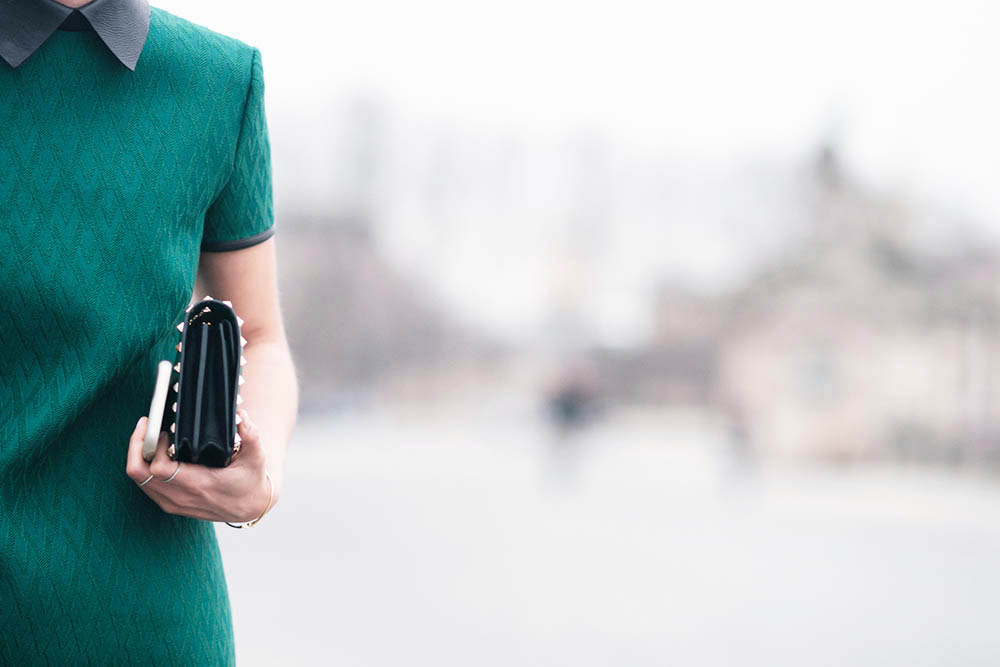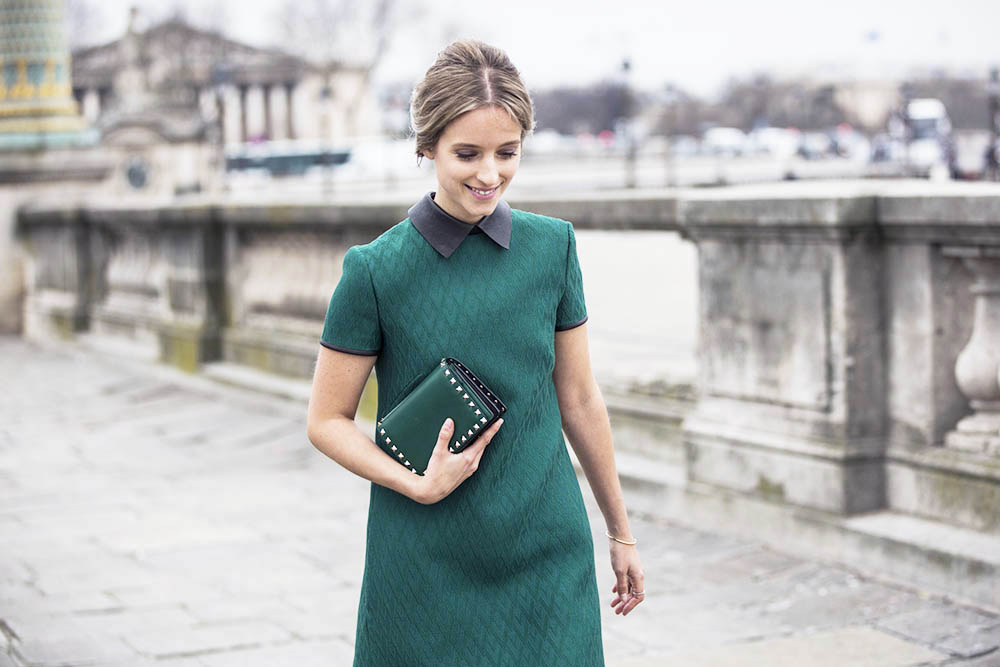 Complete look by Maison Valentino
Full body and portrait photo by Sandra Semburg, detail shot by Simbarashe Cha
YOUR THOUGHTS
Highlighted