THE NEW GREEN
Posted on February 18th 2015 by THEFASHIONGUITAR
The first and the last time – as far as I can remember – that I wore green was when I was pregnant with James, we just moved to London, and we were living in our first apartment in the City – the most boring part to live in. My green jacket looked so amazing, but somehow, until now, I've been hesitant buying pieces in green. It's really hard to find just that right shade, and then of course, the design of the piece itself.
This coat reminds me of a coat my grandma used to wear. Its cocoon shape, the big collar and the two buttons on the front made me move from the 70s back to the 50s. I don't think I will go "back" for more, because I'm still pretty much into flares, a-line skirts and big furry coats, but for this color green – and NYFW – I was happy to take a little d-tour.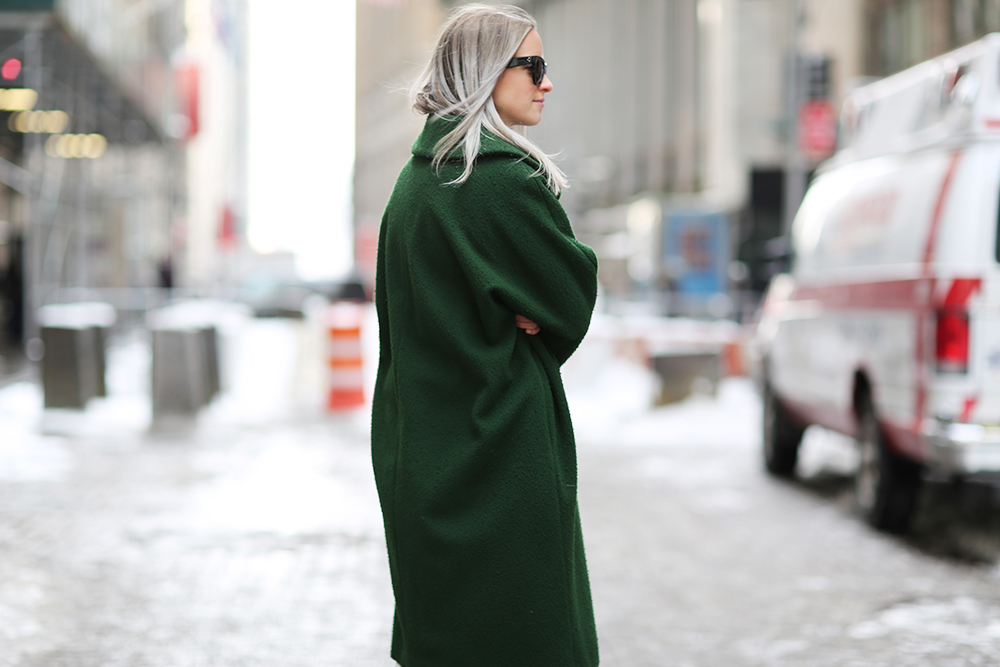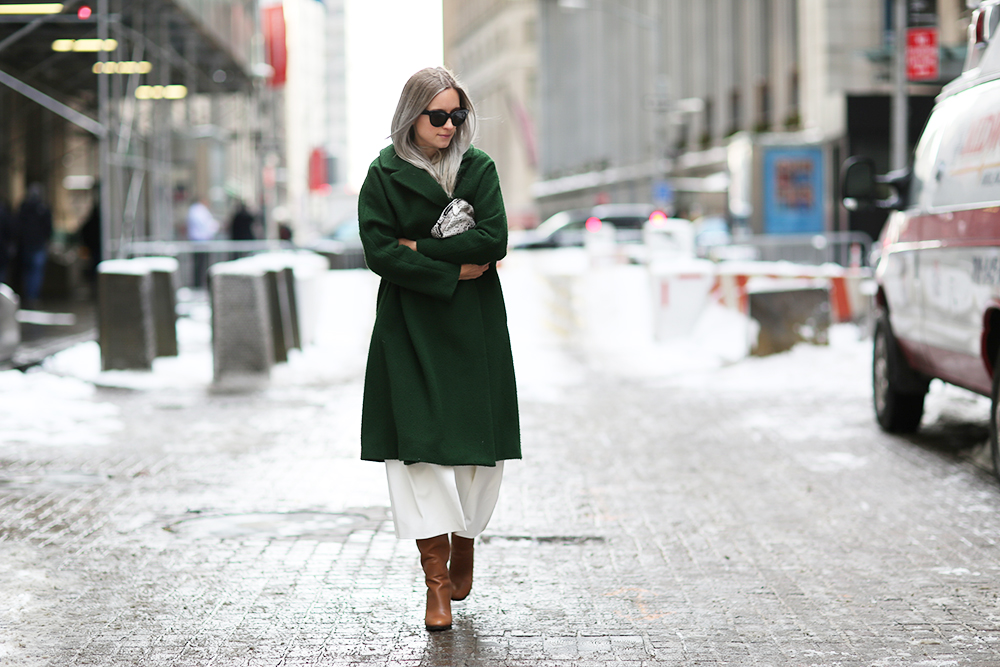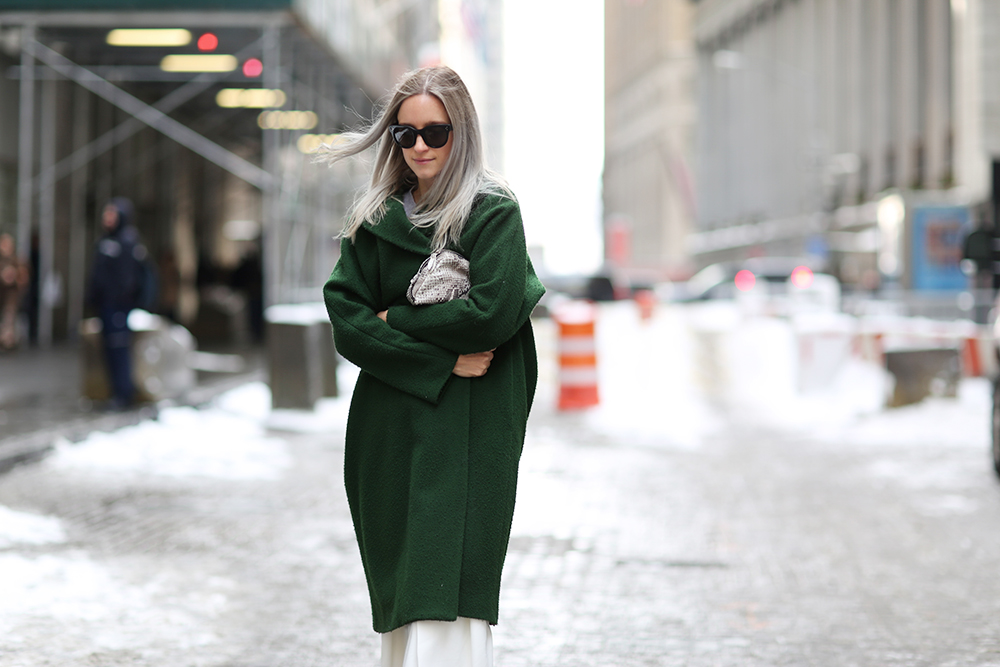 Topshop Boutique coat (online soon) // Tibi trousers // Celine boots (similar here and here) // Celine sunglasses // Capretto clutch.
First photo by Timur Emek other photos by Jeff Thibodeau

YOUR THOUGHTS
Highlighted