BACK TO THE 70S & JACKIE K ON FIRE
Posted on February 11th 2015 by THEFASHIONGUITAR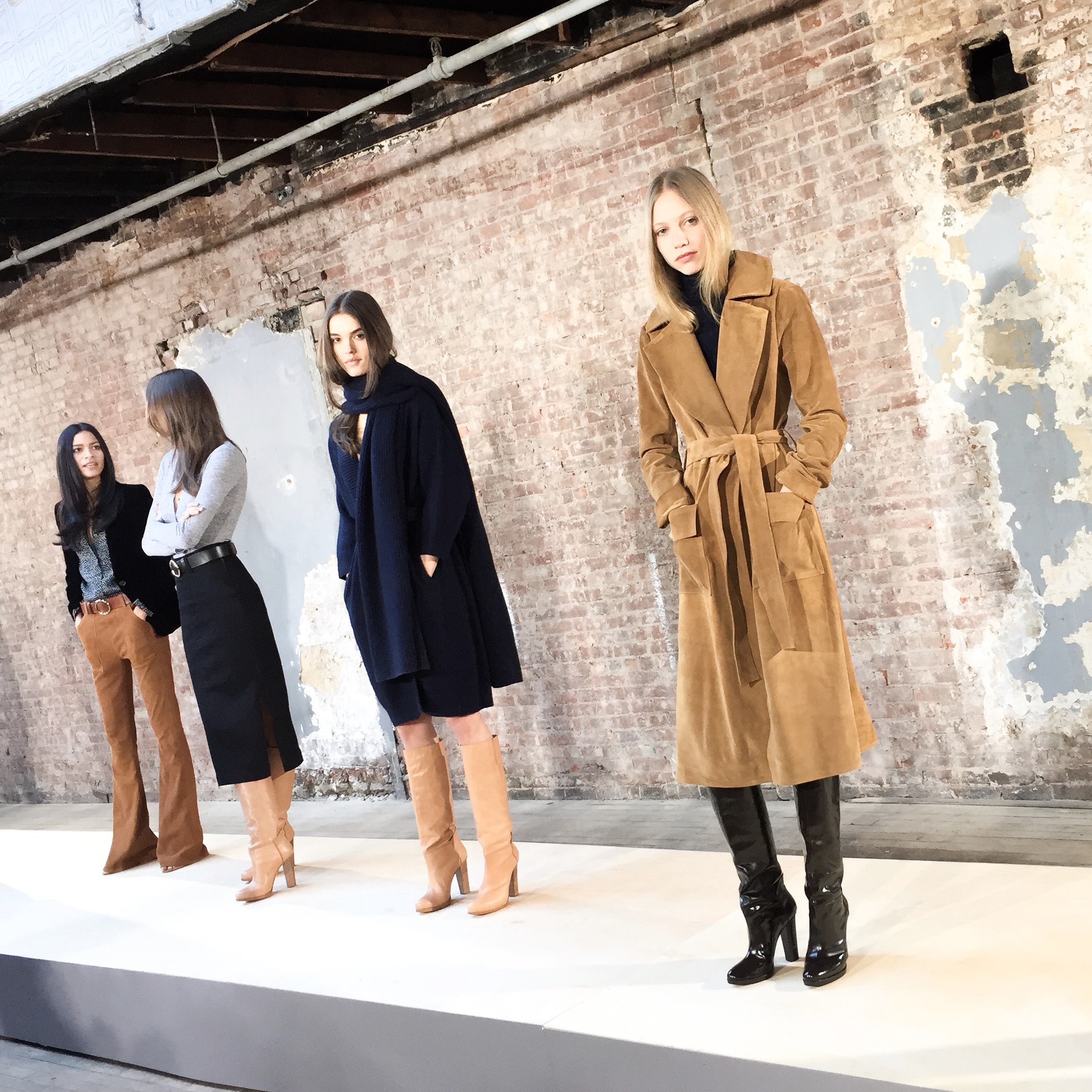 Today marked the first day of New York Fashion Week and I started with an early morning visit to one of my favorites: Frame Denim. They stole my heart with their first ready-to-wear collection: 70's in every way I like it. Camel, navy, and denim. Flares, suede, and overalls. Knee-high boots, chunky knitwear, and last but not least, high-waists to the max. I know that last one is tricky. I myself am sitting behind my desk with an unbuttoned jeans all the time, but as long as I keep walking, we're good.
Next on the list was Jonathan Cohen. The sweetest guy, that's for sure. He walked me through his new collection, and we started with the moodboard: Jackie Kennedy on fire! His words. I was mostly impressed by the full maxi-skirts and the use of the mustard yellow. Totally into that color at the moment, very 70s. Though the collections wasn't necessarily 70s inspired, which is quite unique, so it appears this first day of NYFW…
Because also Joie did throw us back to the 70s, with lots of suede and slouchy long layers. I must say "Bravo" for an amazing presentation, cause the setting upstairs at the Bowery – models lounging around in their hippie hippie 70s look – was really good. I feel the one thing we started to love most this season, which evidently showed up everywhere, and is here to stay, is that 70s vibe. I'm looking forward to see if this turns out to be the trend for coming season too!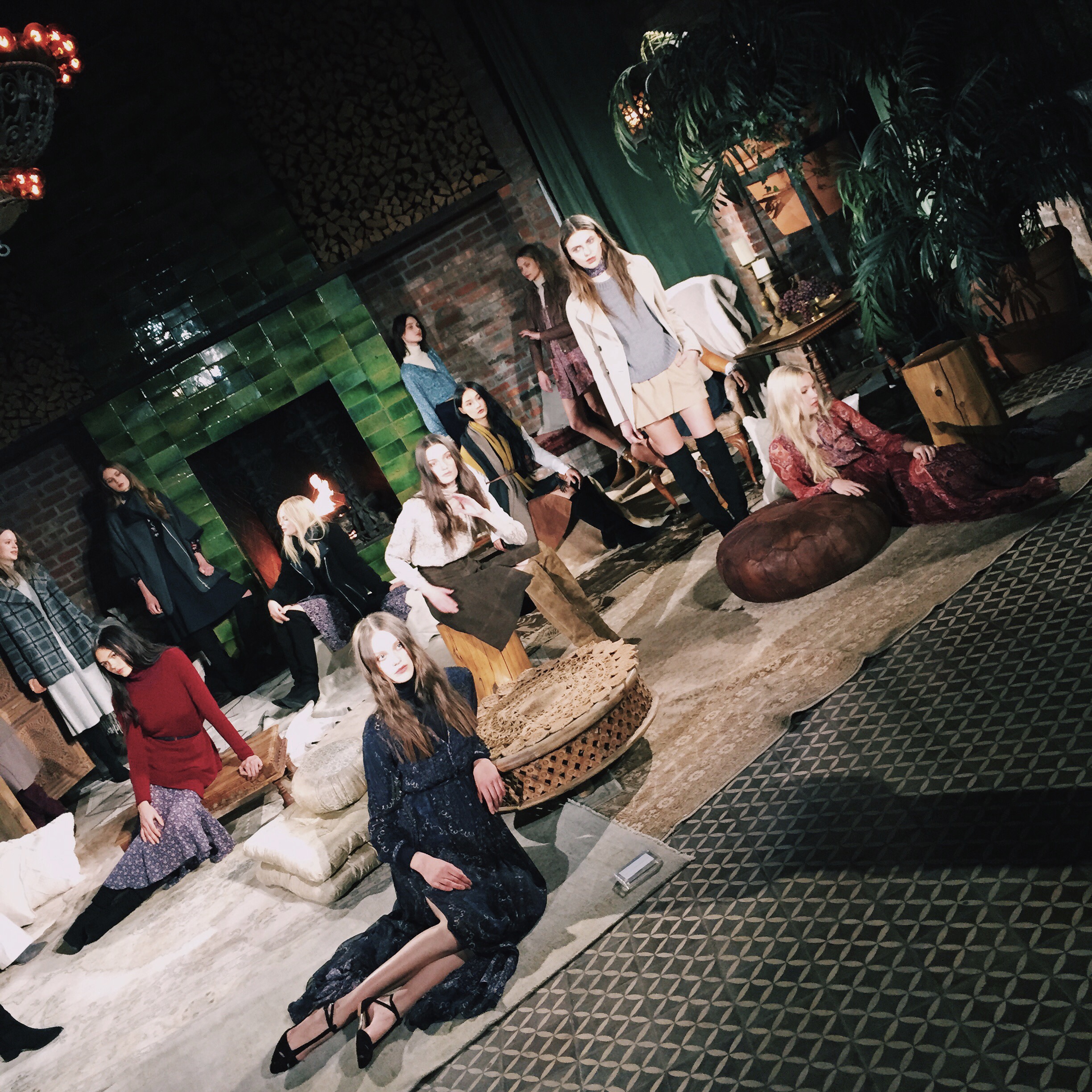 YOUR THOUGHTS
Highlighted