COLOR BLOCK
Posted on February 3rd 2015 by THEFASHIONGUITAR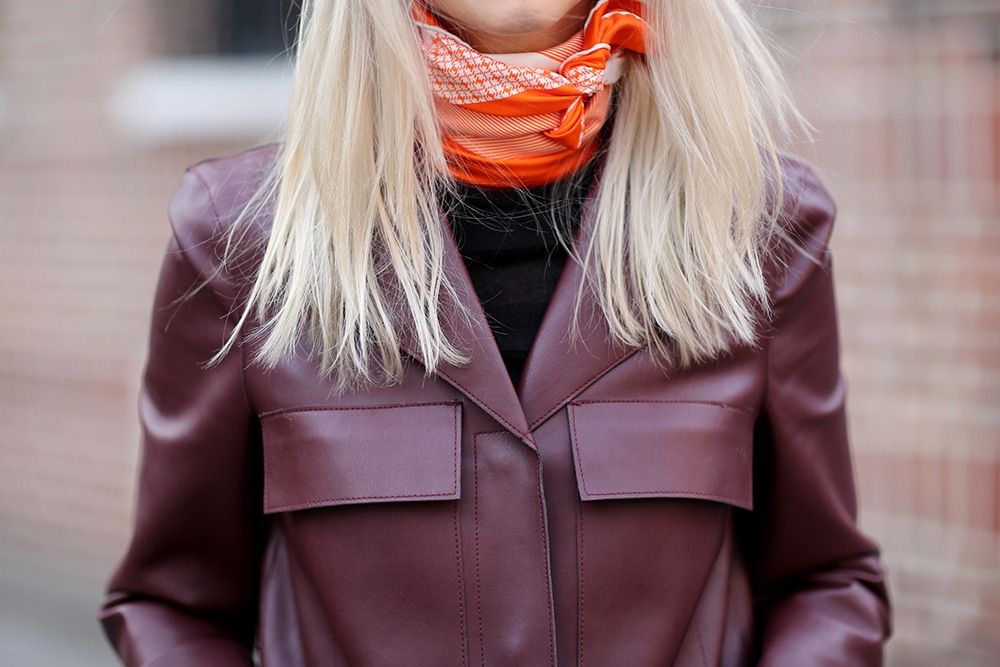 I remember when this coat hit the stores everyone went crazy for it "this coat though", "I need this coat", and it was definitely "this season's must-have from this high-street", so you can image my surprised look when I walked into Zara the other week and found a rack full of burgundy leather coats. It might have been the odd fit, cause let's be real, as much as we love minimalistic lines and stiff materials, this coat has just an odd design – at least when you put it on, it looks definitely amazing on the hanger.
Then there's this smell, which reminds me of India. I call it "the little street fires", and for everyone who's been to India knows for sure what I mean. Now this will fade over time, but honestly, I couldn't stand myself when I was wearing this coat, so I decided I had to return it. Such a shame, cause in fact this coat made me wear my Celine silk scarf for the first time. It has been waiting for over a year, tried on many times, but put back even more often. It was one of those things I wanted to have, found on this amazing online store for just a fraction of the price, and then never wore it.
Anyway, we all have those great buys ending in the back of our closets, don't we? What's one of those things you have been wanting forever, and then when you finally got it, it turned out not so perfect, yet you can't get rid of it because you keep loving it… The love-hate relationship, shall we talk about that?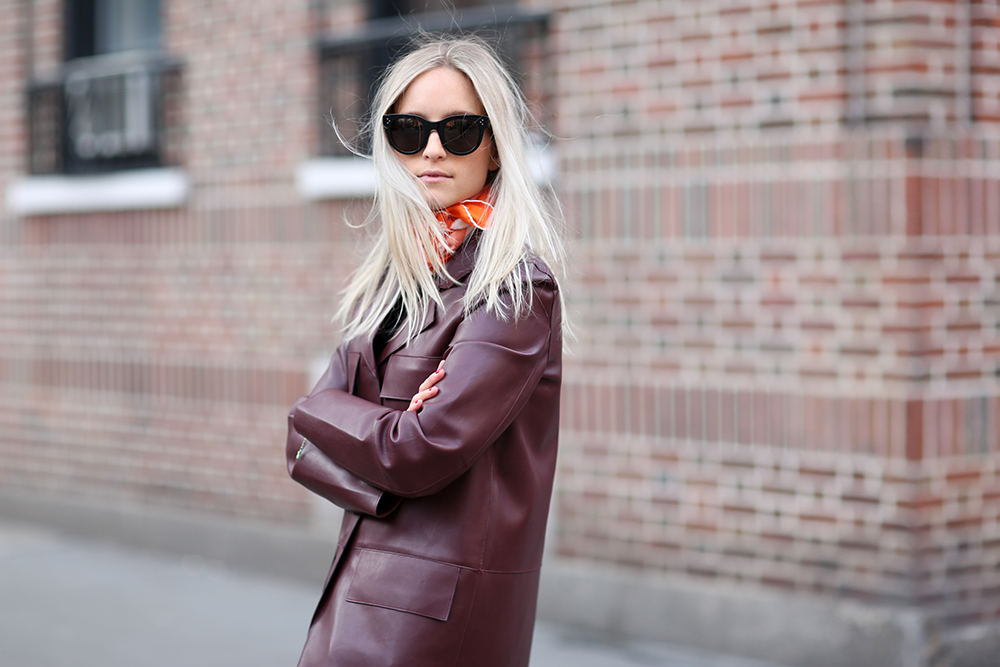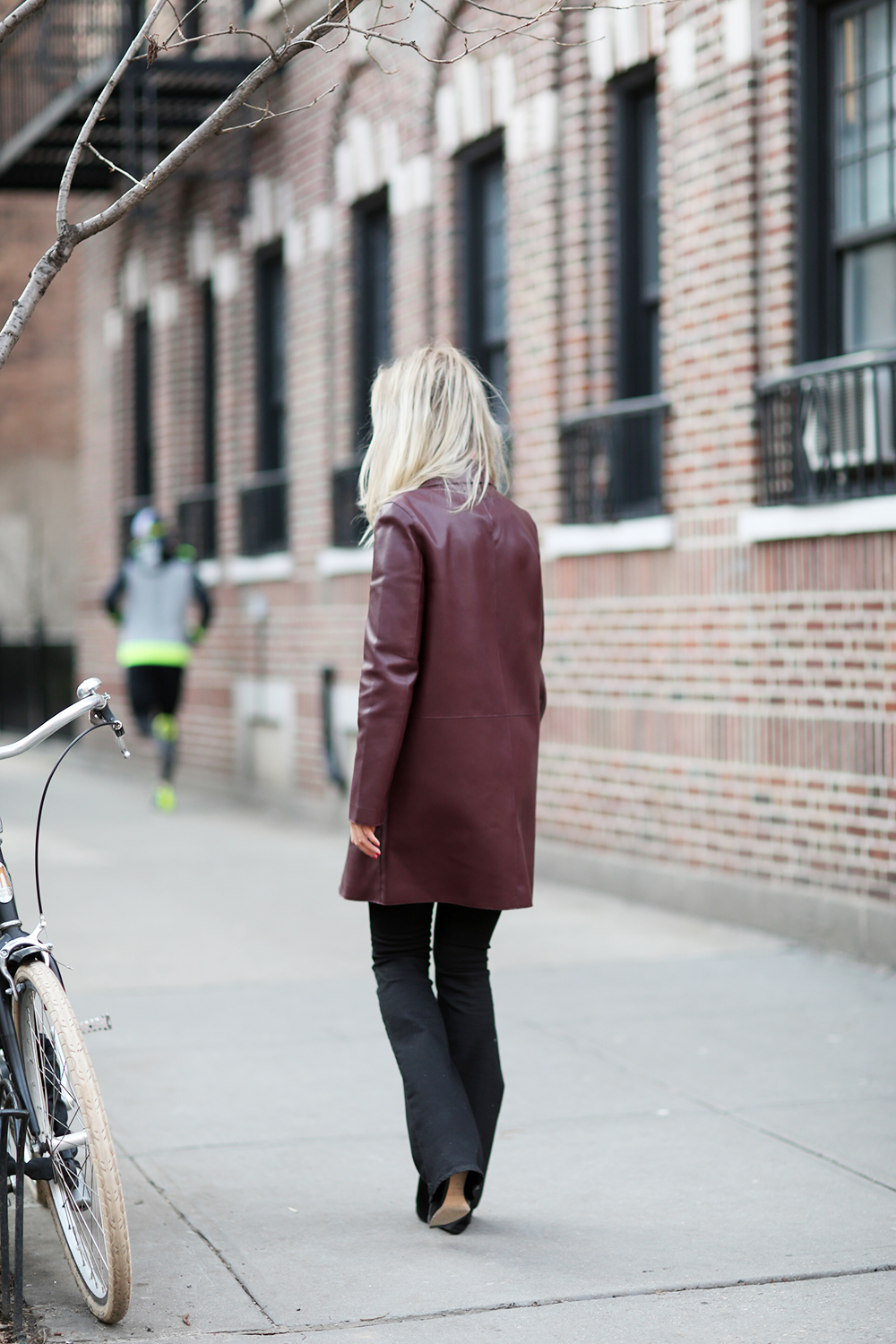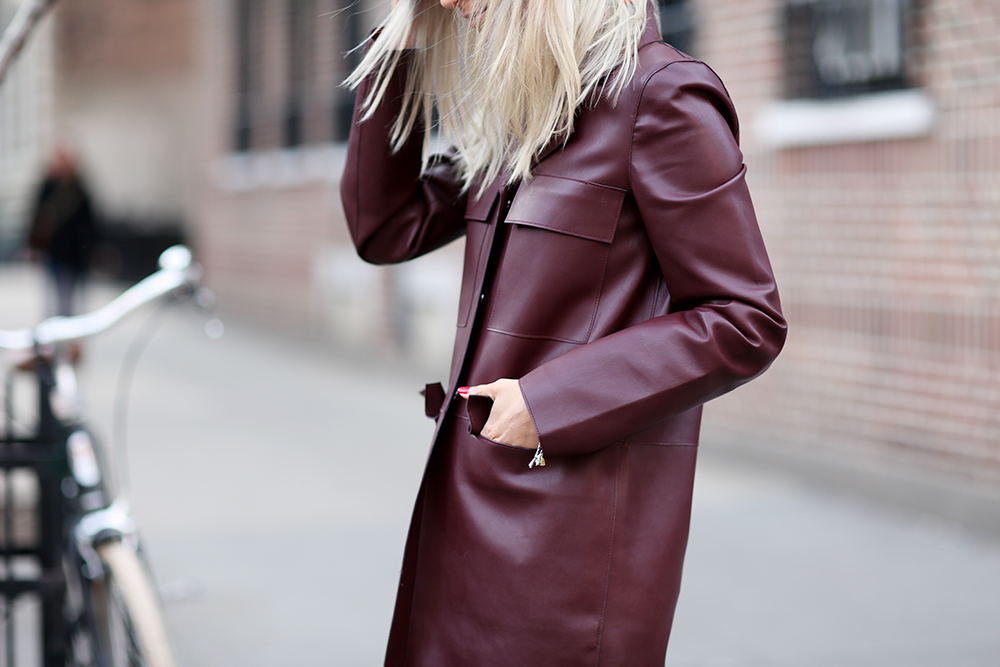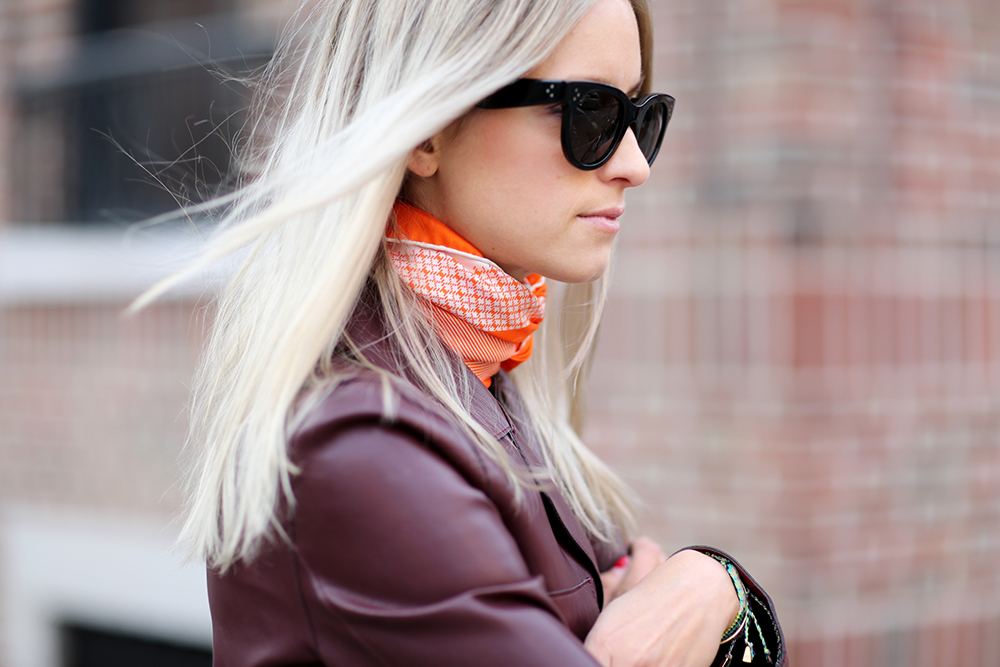 Zara coat // Celine scarf // MIH Jeans flared jeans // Jimmy Choo boots // Celine sunglasses.
Photos by Jeff Thibodeau

YOUR THOUGHTS
Highlighted