WARDROBE OLDIES
Posted on February 1st 2015 by THEFASHIONGUITAR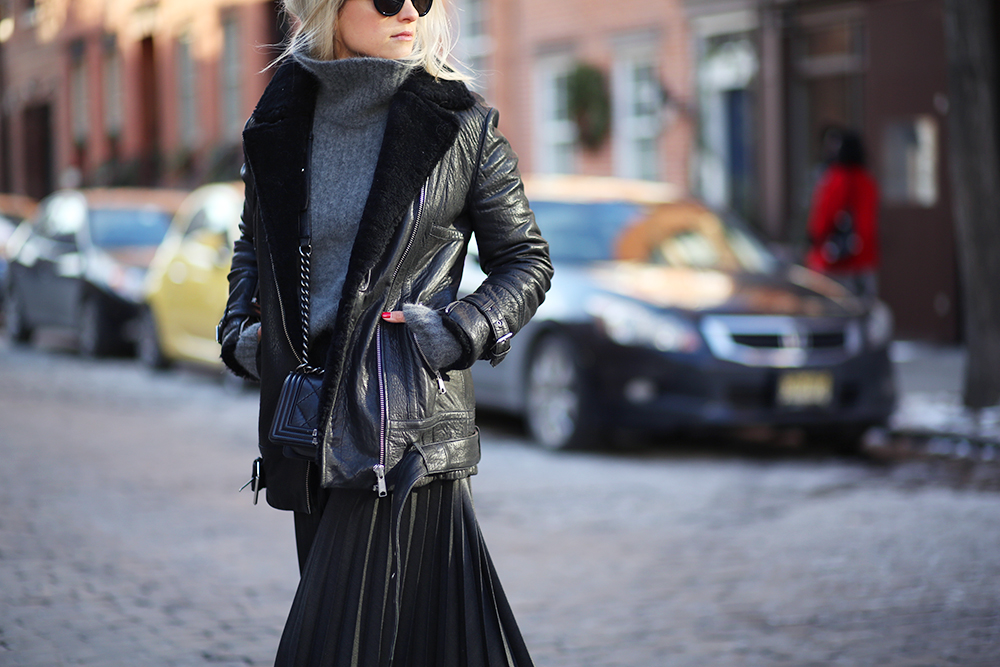 Everything I'm wearing today is kind of "old", not really of course, but more in the sense that I've had these pieces for years, yet they're some of my favorites. It's easy, in the midst of preparing my looks for the week, to forget about them because I'm so inspired by the latest catwalk trends. However, as Sundays are for easy brunch looks, I thought it was about time to get them back out again!
Now before you're going to tell me what your wardrobe oldies are, let me tell you something about mine… The coat is an absolute must-have in New York, especially in this length. I also have one from Acne, but that the shorter version which makes it less suitable for when it's really cold – I like my ass covered. The skirt is the best high-street skirt ever made! It looks so sophisticated in its material, and the plead has never let me down. Great with long sweater layers, of oversized biker jackets like in today's look. Boots… what can I say… great heel, super soft leather, and also 100% high-street – the best Celine knock-off I could find back in those days. The knit I live in, seriously… and it has proved to be durable, cause I've washed it in my machine, many times! You know my bag and sunnies, the usual suspects, never disappointing…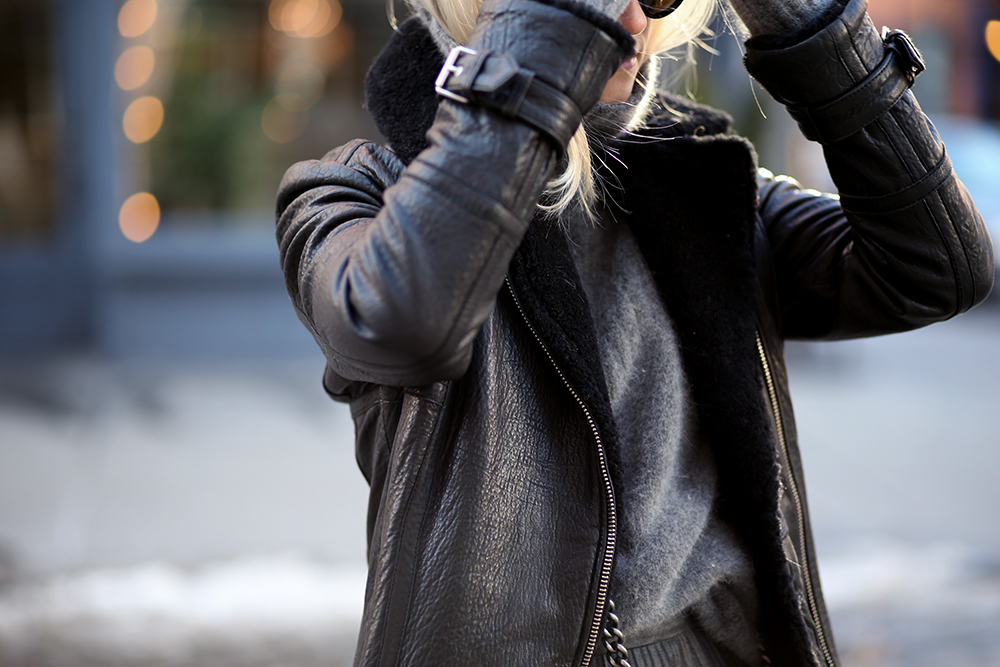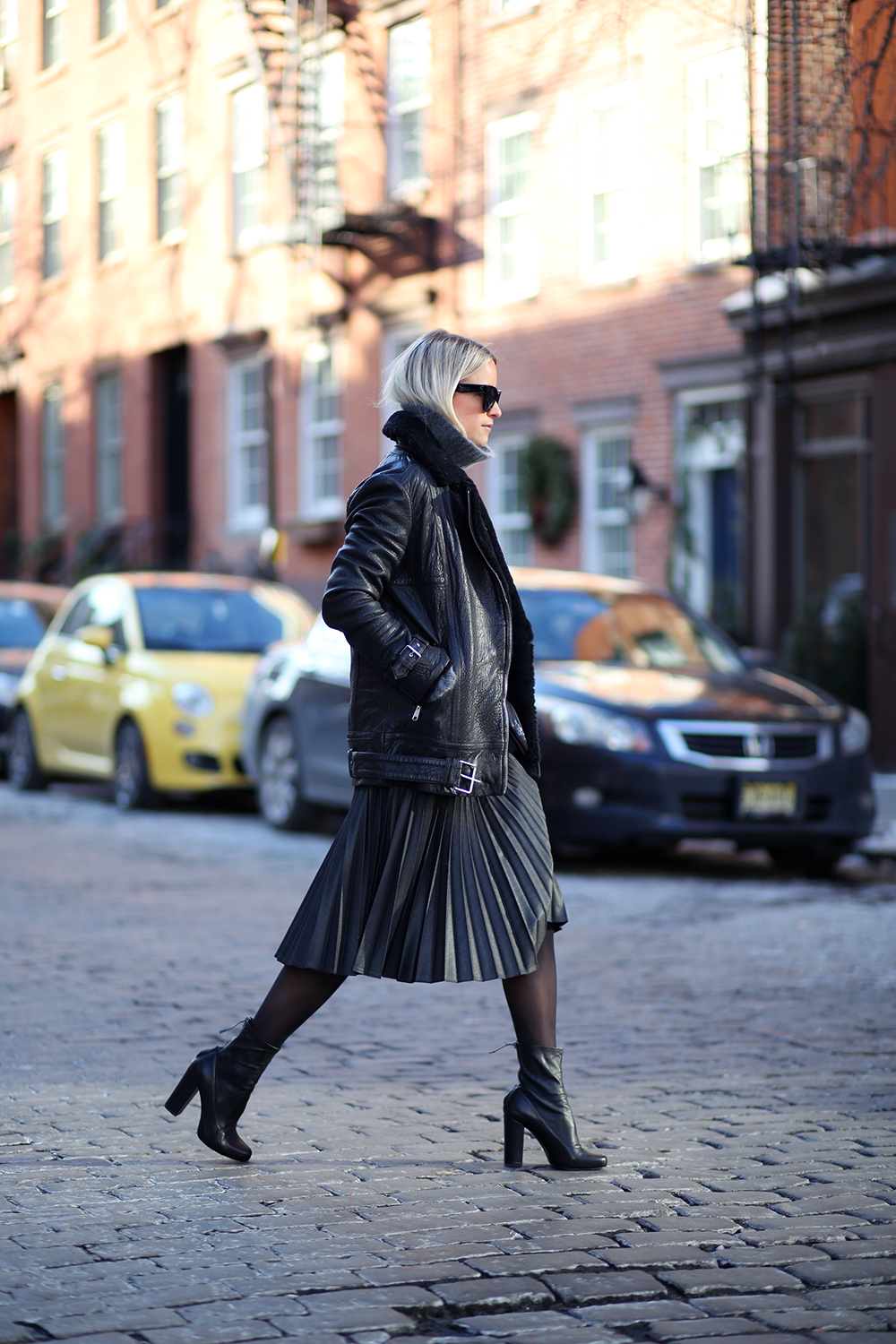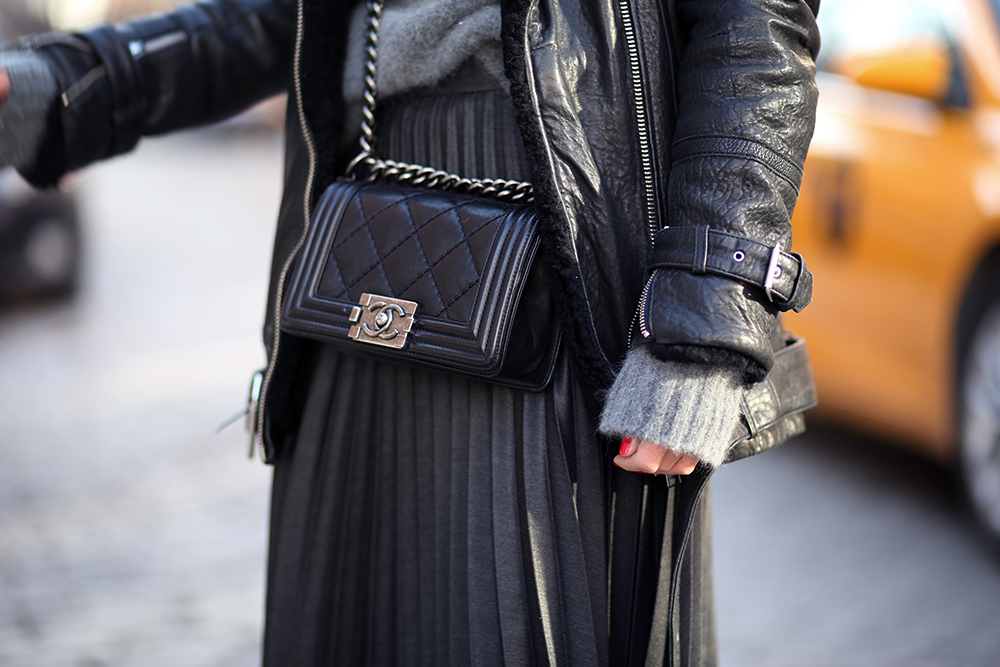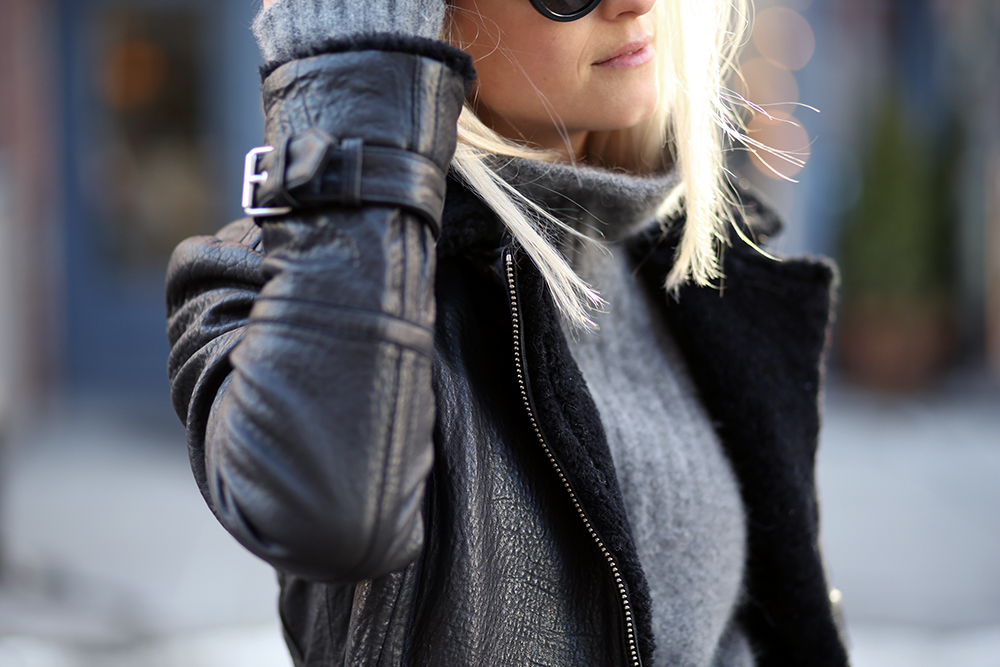 Whistles shearling biker jacket // Blake LDN knit // Zara skirt // Zara boots // Chanel Boy bag // Wolford tights // Celine sunglasses.
Photos by Jeff Thibodeau

YOUR THOUGHTS
Highlighted