POLAR MATERIAL
Posted on January 20th 2015 by THEFASHIONGUITAR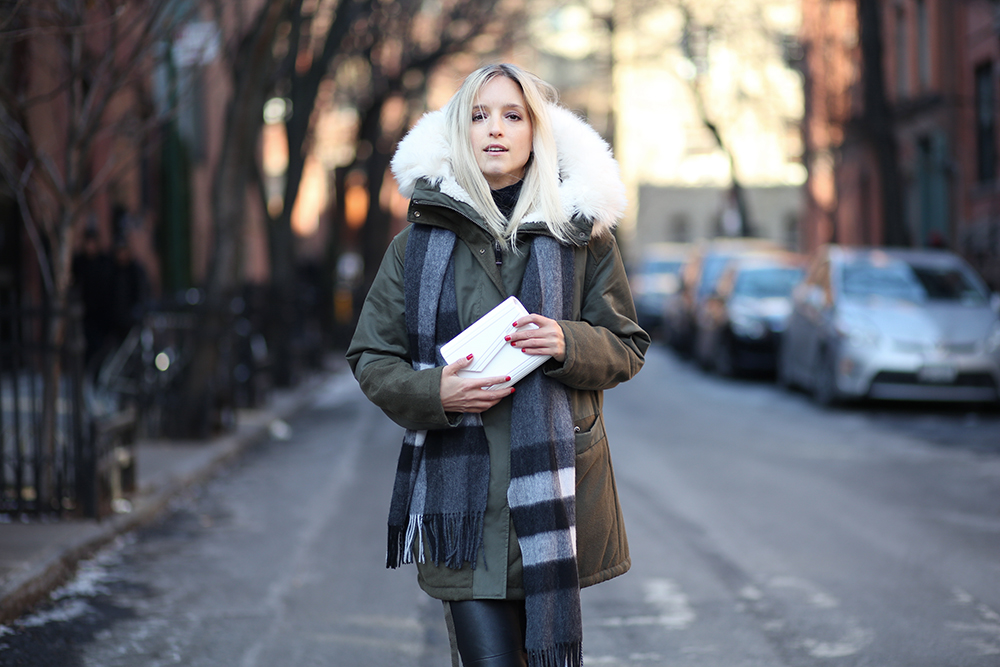 From the warm sun of Miami we go right back into the freezing cold of New York. Or actually, it's not that bad anymore! What has January in store for us? Is this a good sign? Does this mean we won't get a horrendous winter? Or are we just waiting for it to start? In any case, I have my "polar material" ready!
Apart from the oh-so-very-stylish Sorel boots, I have this parka. A real hit so far, not only on my Instagram account – guys in case it's not mentioned on my Instagram, you can always find what I'm wearing here on my blog – but also in real life. I must admit, though, this coat isn't as warm as the navy one I have, but the good thing is the huge faux fur hood, which you can in fact zip all the way up. With no wind entering from that area, and with a think knit underneath, I can in all honesty say it's warm enough for most – non-polar – climates.
My other not-so-polar-but-just-the-colour box clutch is so cute for winter-time. I couldn't be happier with the girl from Jimmy Choo selecting this white one for me. You see, you can wear it during the day, not only in an evening wear attire! I'm tempted to start using Stella and James' stickers as Leandra – Man Repeller – did. I mean, if someone has a claim to this it's me, I have kids and stickers are all around me! Would make the clutch look so cute. Fashion Week? Shall I?
Oh and no, I didn't fix my leather pants yet. No time, no rush, let's see how long this one is going to take before I actually have it fixed – uhm, never?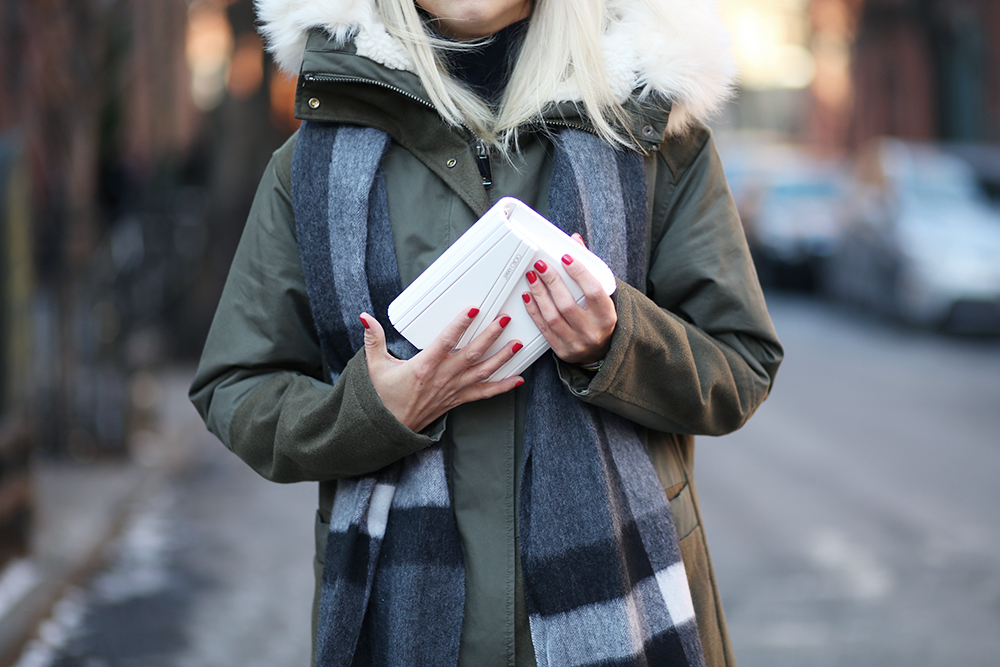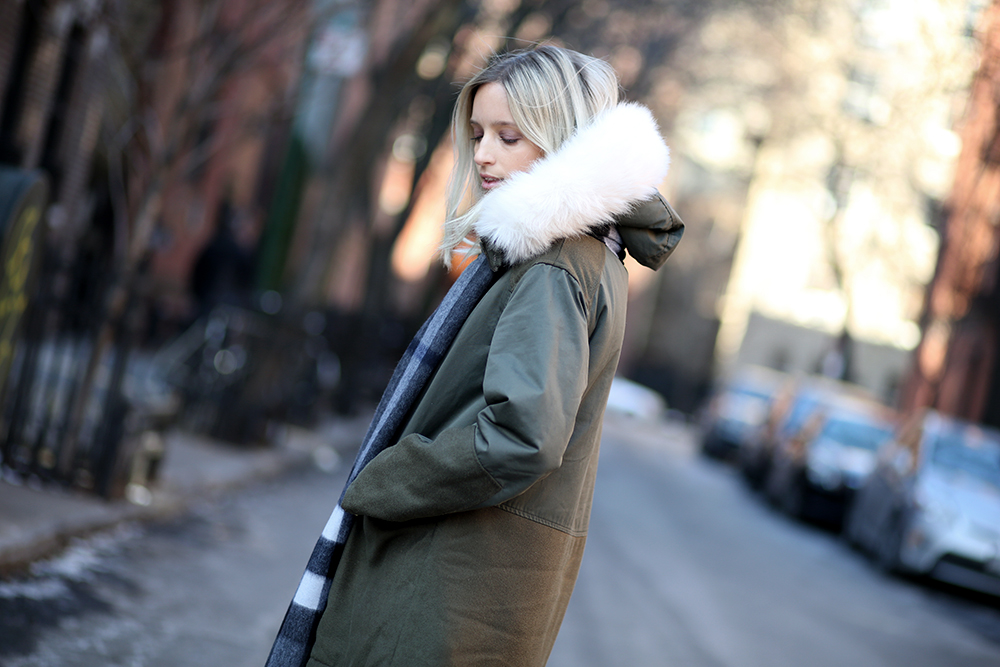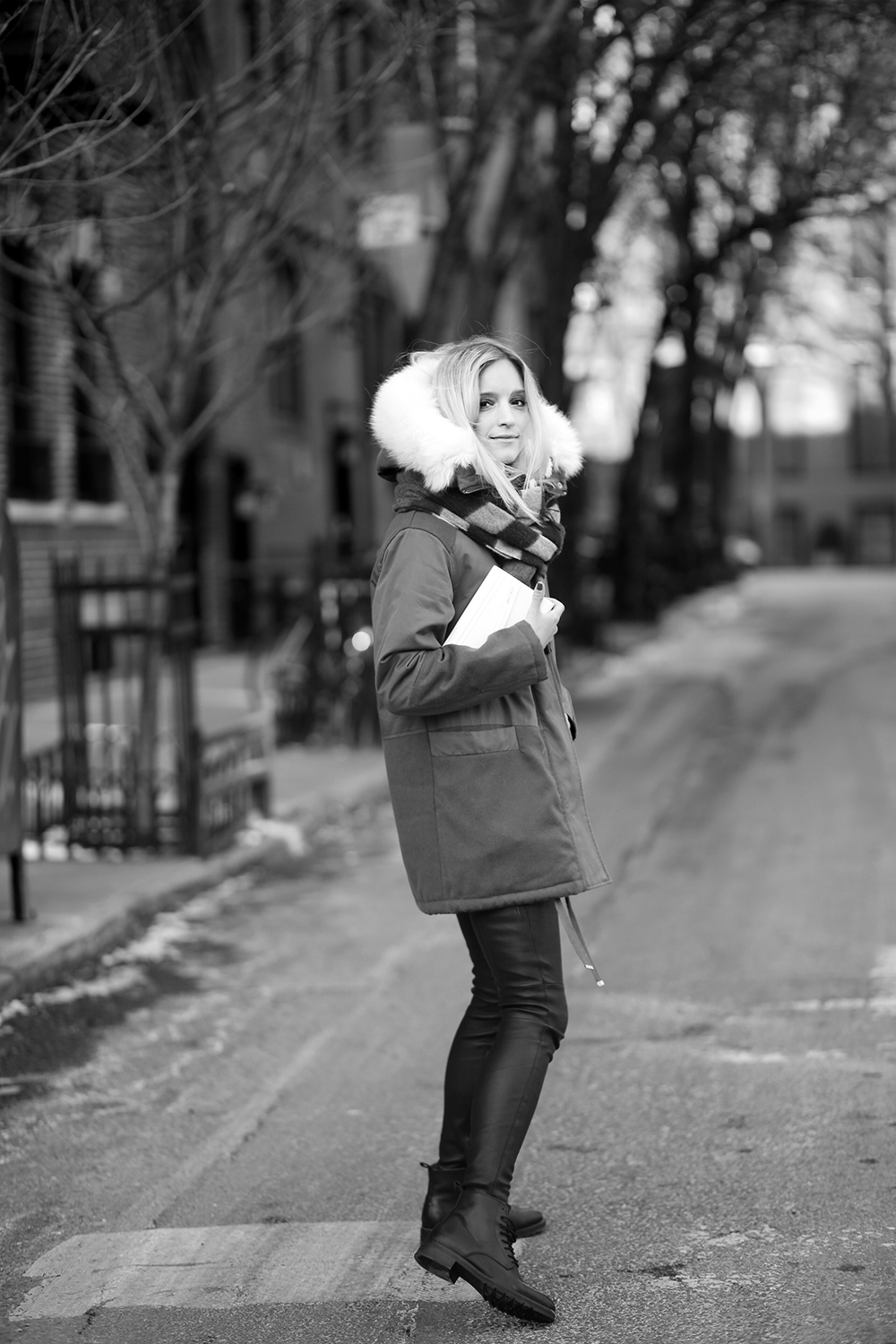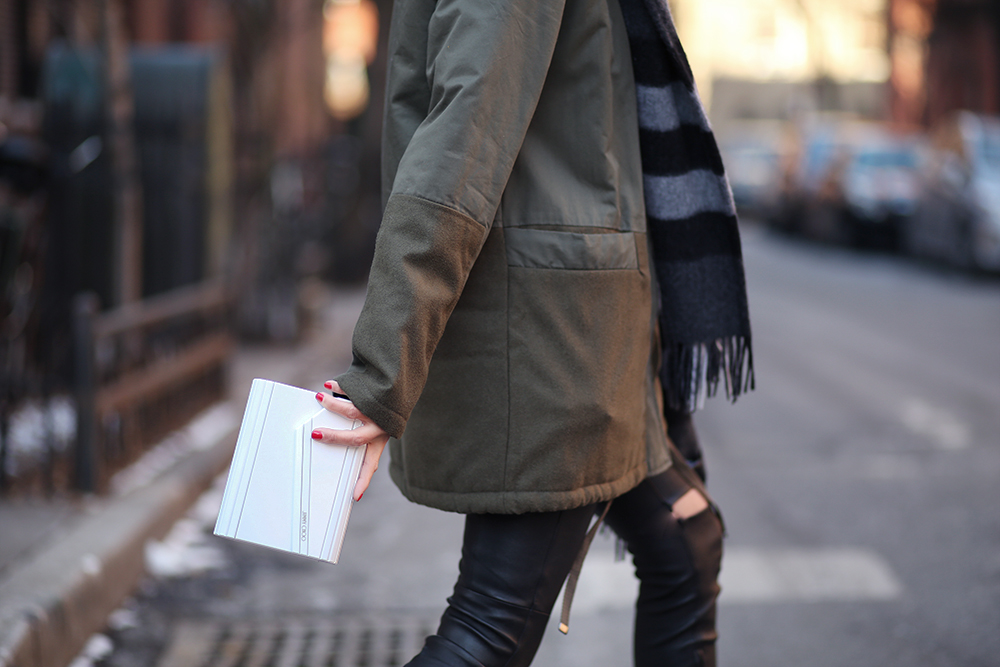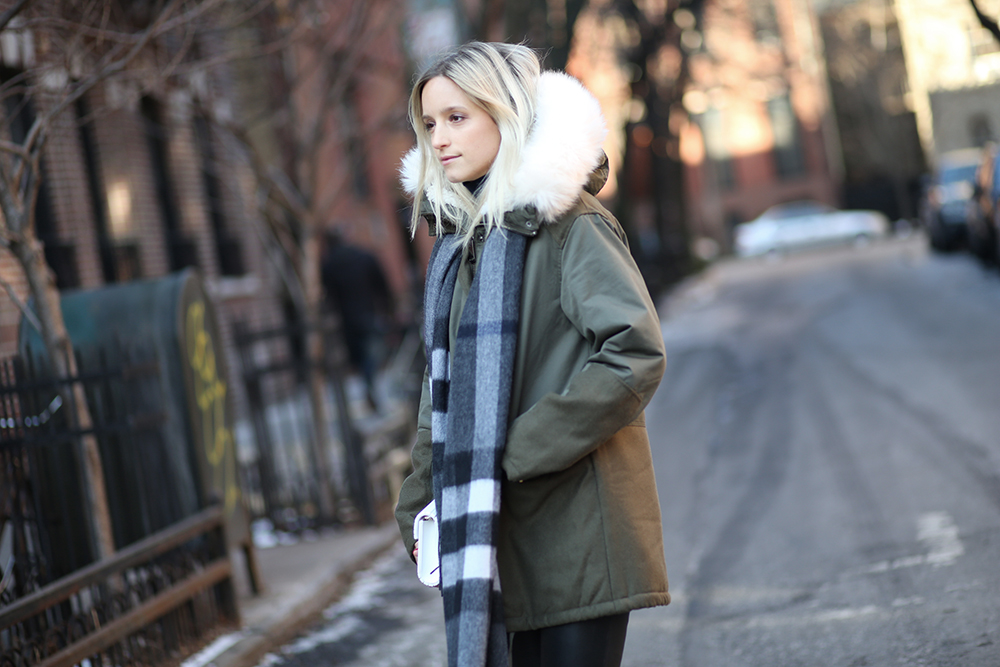 Topshop parka // Gestuz scarf // Zara thin turtle neck // Jimmy Choo box clutch (with glitter or stars) // Muubaa leather pants // Whistles ranger boots.
Photos by Jeff Thibodeau

YOUR THOUGHTS
Highlighted