MIH BODYCON JEANS
Posted on October 1st 2014 by THEFASHIONGUITAR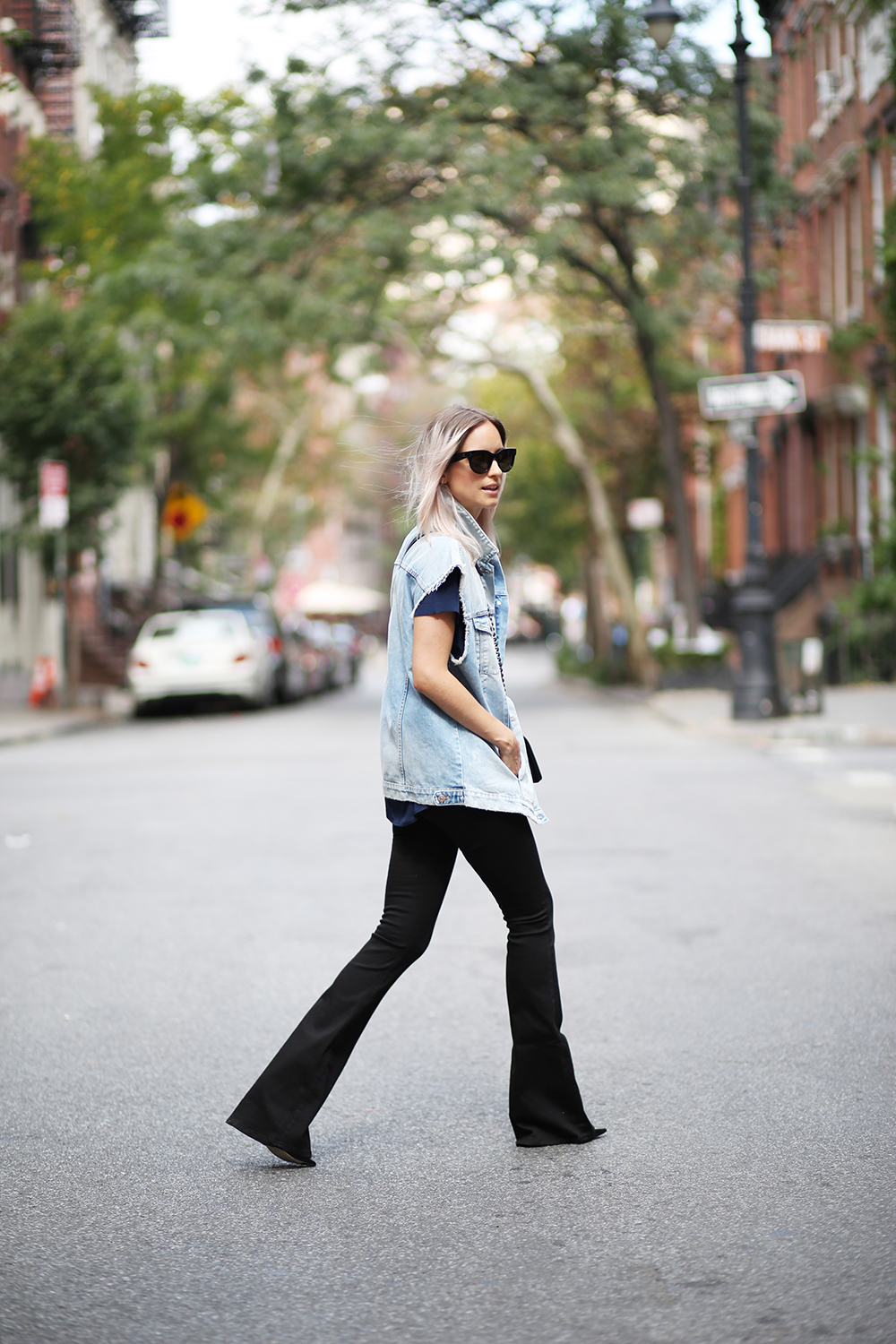 In celebration of the launch of the new Bodycon jean by MIH Jeans I've teamed up with the brand and styled my favorite style: The Bodycon Marrakesh flare.
A little background about what the "Bodycon" exactly is… Basically it's a super stretchy fabric with amazing recovery through the use of innovative fabric construction. You will have to buy your Bodycon jean tight and it will conform to your body's movement throughout the day while keeping its shape. The greater the pull on the fabric the more it rebounds, both holding curves in and smoothing them out – making them the most flattering jeans around. The Bodycon Marrakesh flare is latest model MIH Jeans designed, and has the same amazing performance as their "regular" Bodycon jean, but with a subtle kick flare for a leg-lengthening effect.
I always find it hard to style a flare jeans, not because I'm not sure if I like it – in fact I almost always love flare jeans looks – but because I'm not sure how it looks on me, with my not-1.80m-tall-legs. I have worn the MIH Marrakesh before, and I liked it, but my only objection was that after one day the fit wasn't tight enough anymore, which makes that flares on not super tall legs look a bit bulky. In my opinion, on me. So when I got the Bodycon Marrakesh, it was the perfect way to test the fit, and if it actually works – the "amazing recovery". And it does. I've worn it all day running around in The Village, picking up kids, crawling with them over the floor, and nothing happened. Nothing in terms of getting out of fit. As you see the fit on the photos, which I took in the morning, so was the jeans looking at the end of the day.
So, are you ready to try it? If you are, make sure to enter our MIH Jeans giveaway!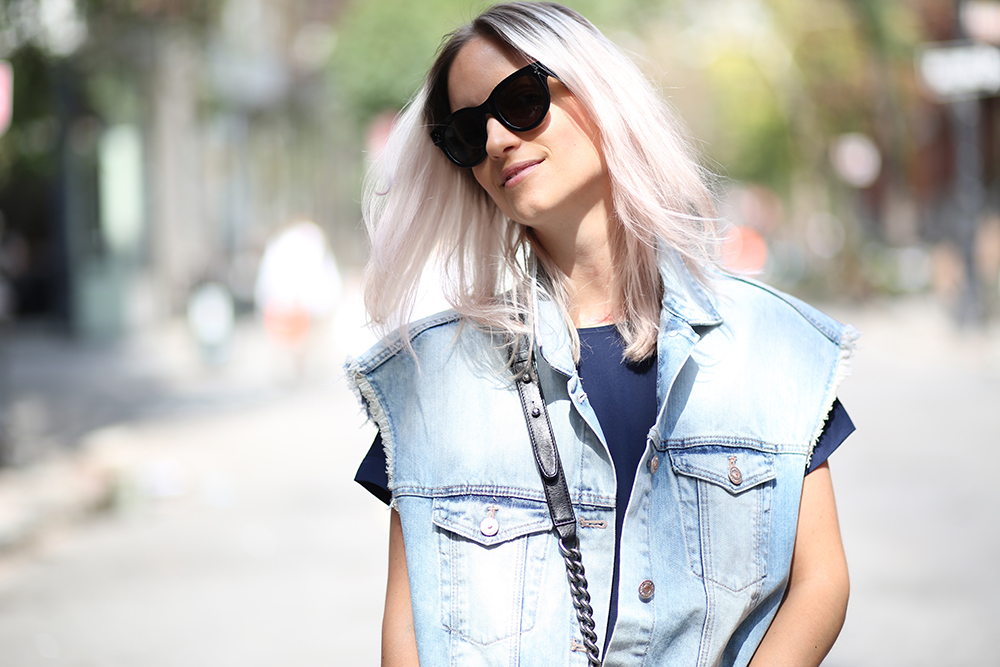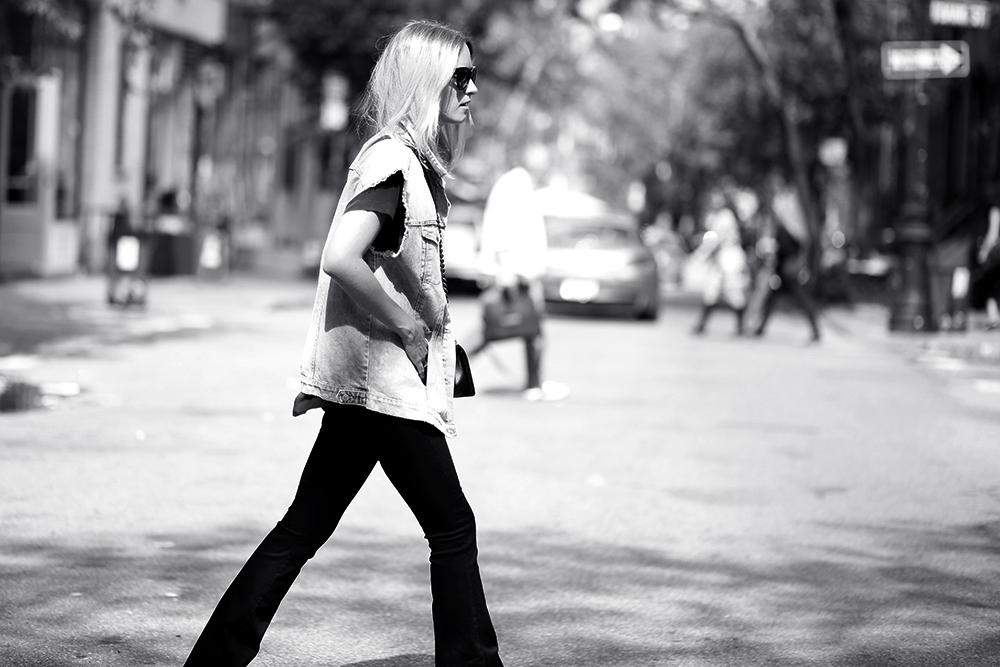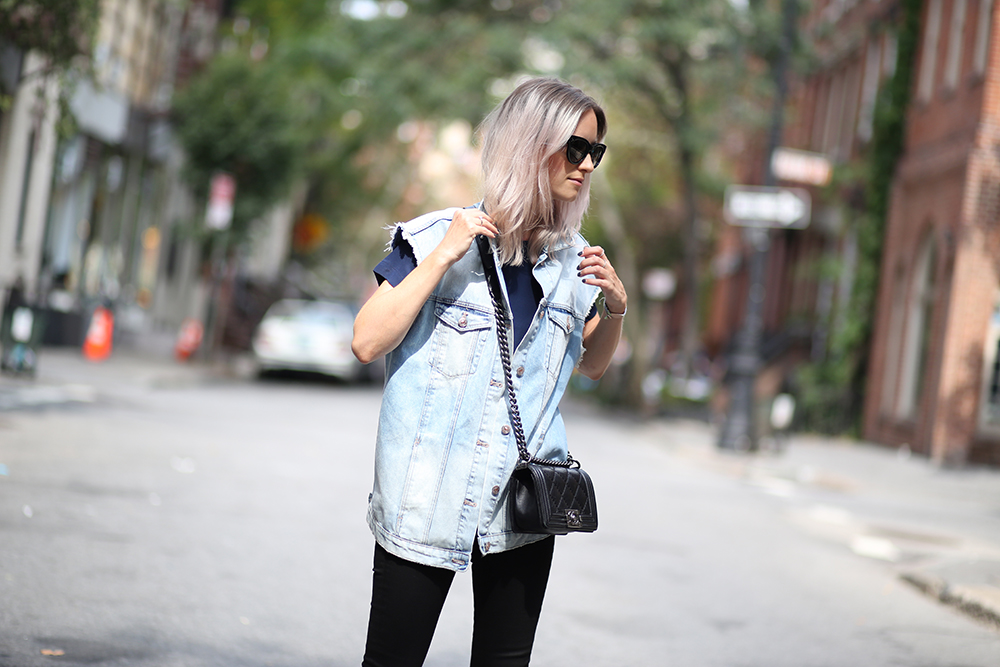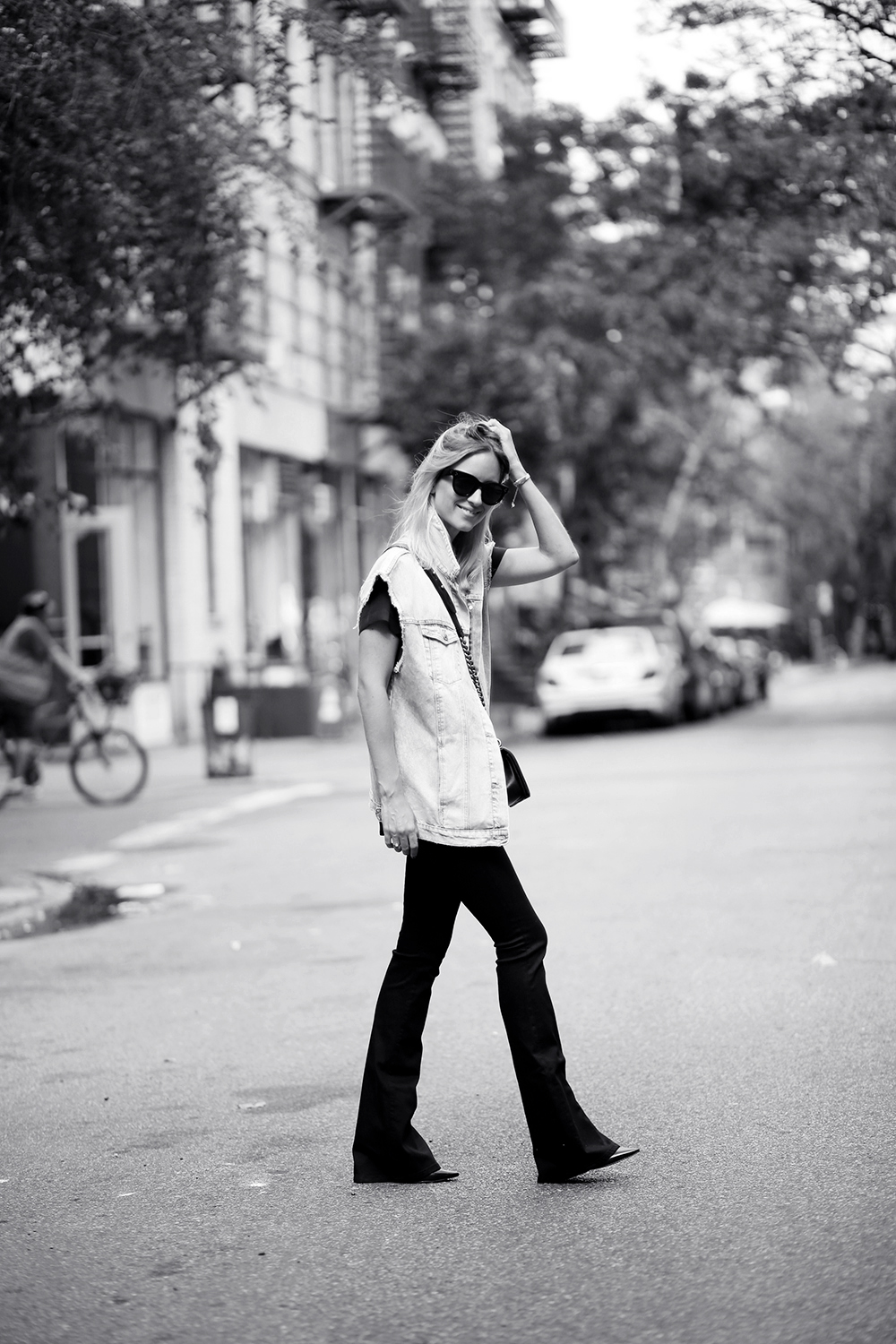 MIH Jeans Bodycon Marrakesh flare // MIH Jeans silk top // Zara denim vest (similar here) // Jimmy Choo ankle boots // Chanel Boy bag // Celine sunglasses.
Photos by Jeff Thibodeau
YOUR THOUGHTS
Highlighted