IS THAT A SKIRT OVER YOUR SHIRT?
Posted on September 28th 2014 by THEFASHIONGUITAR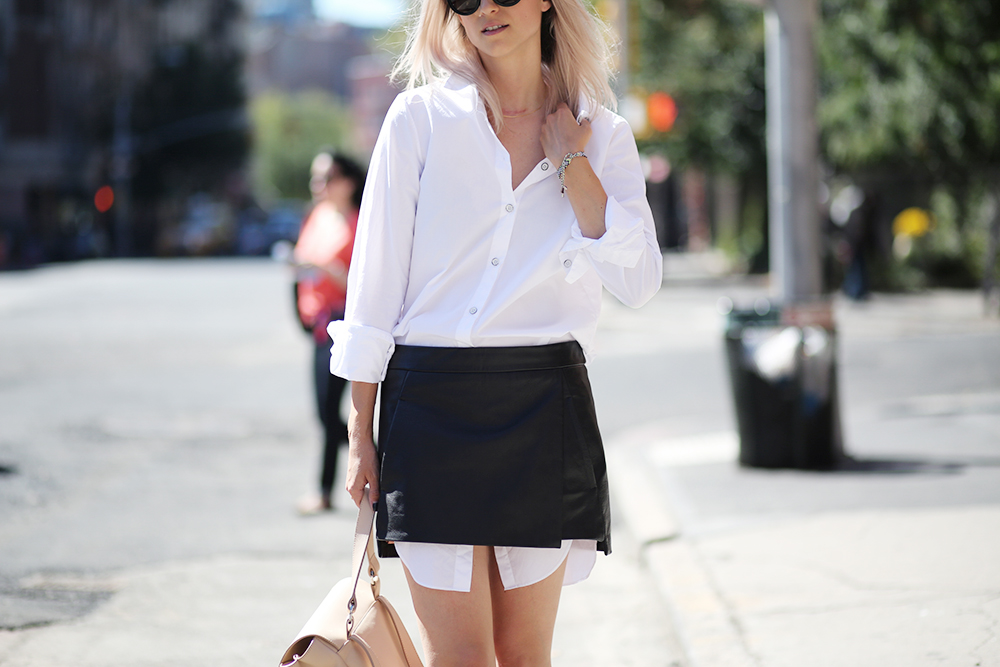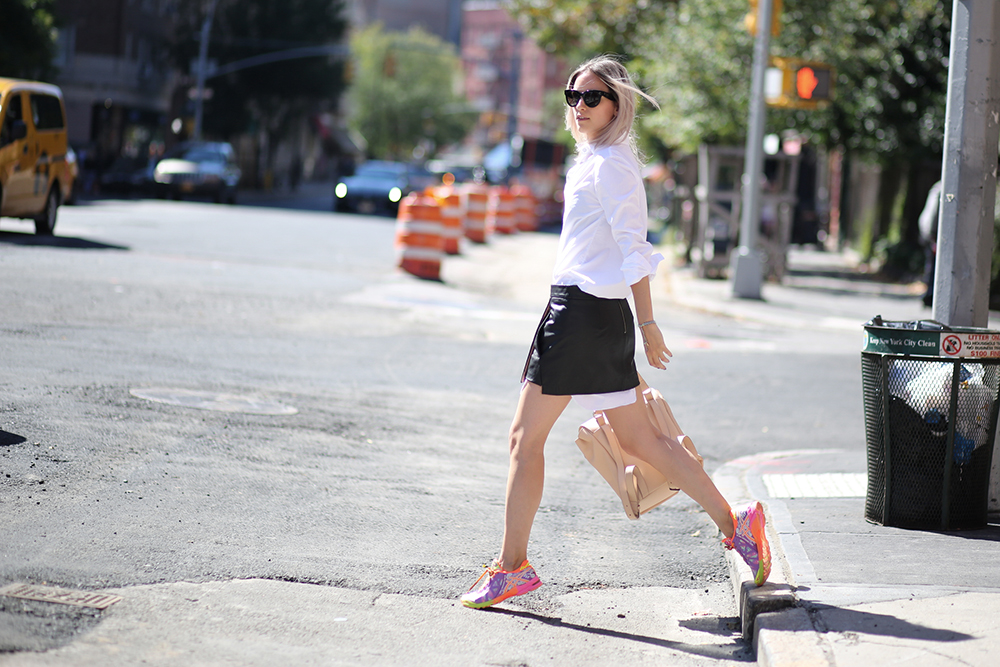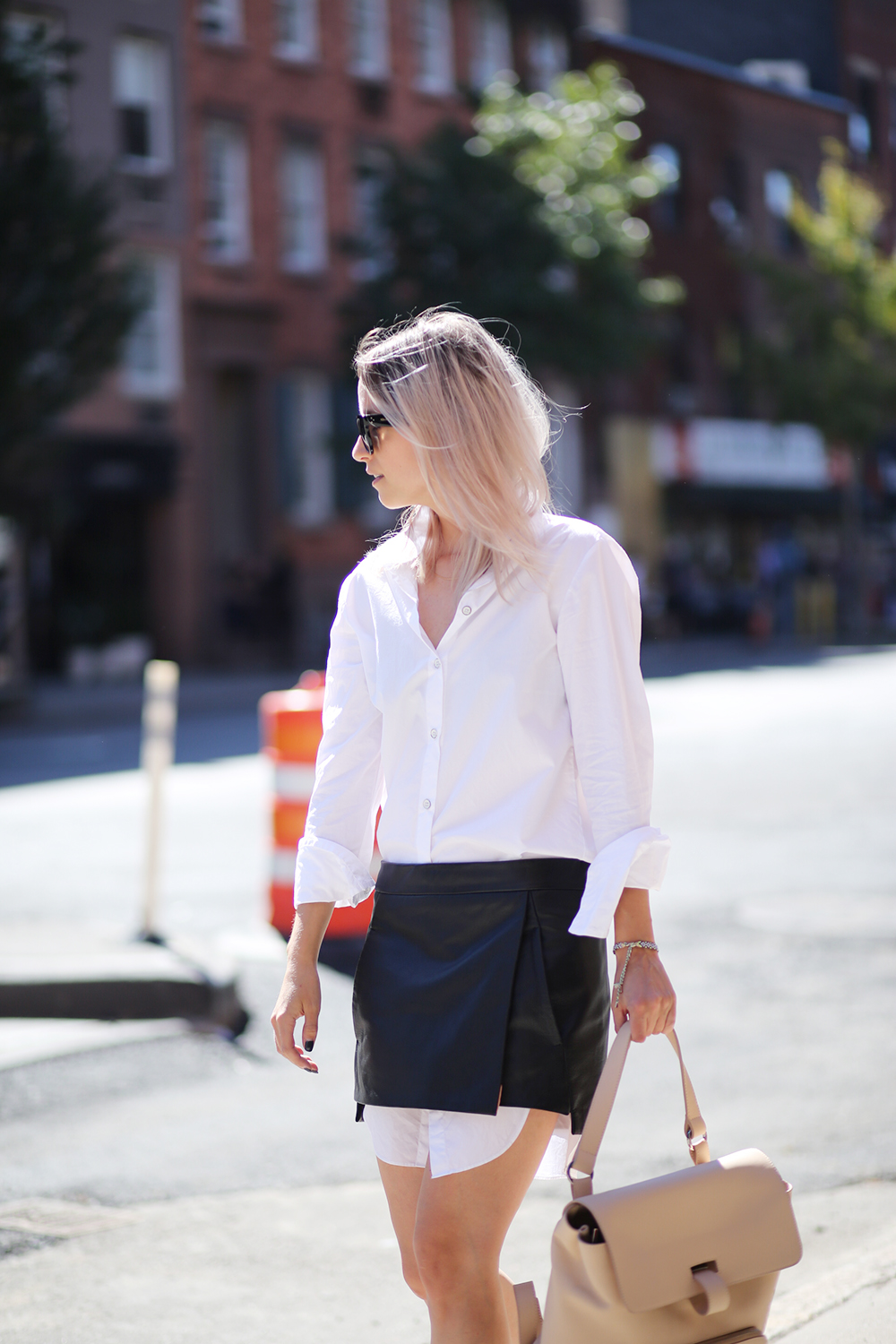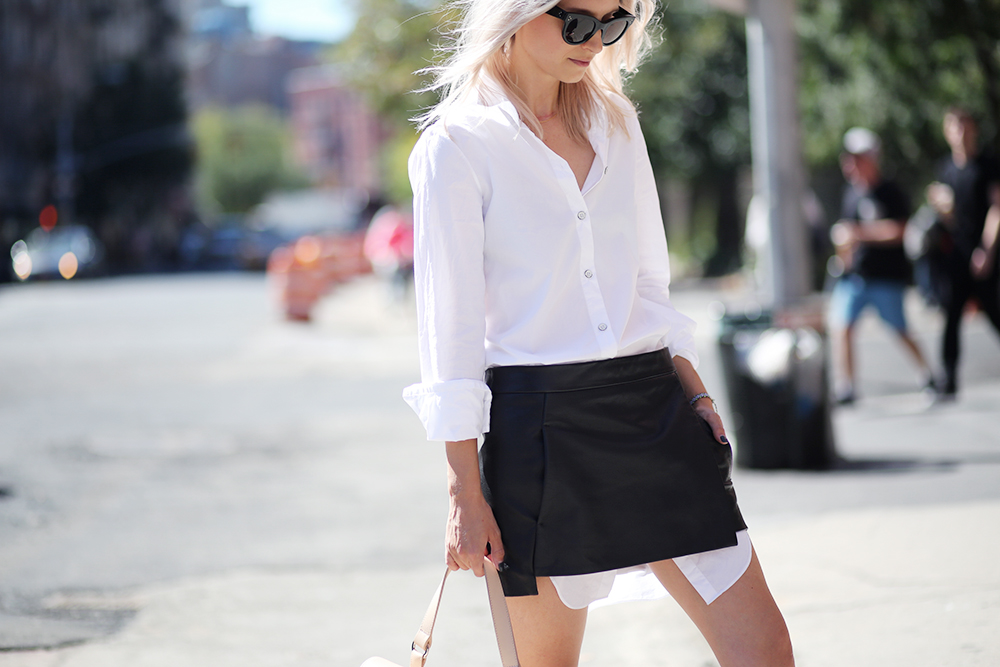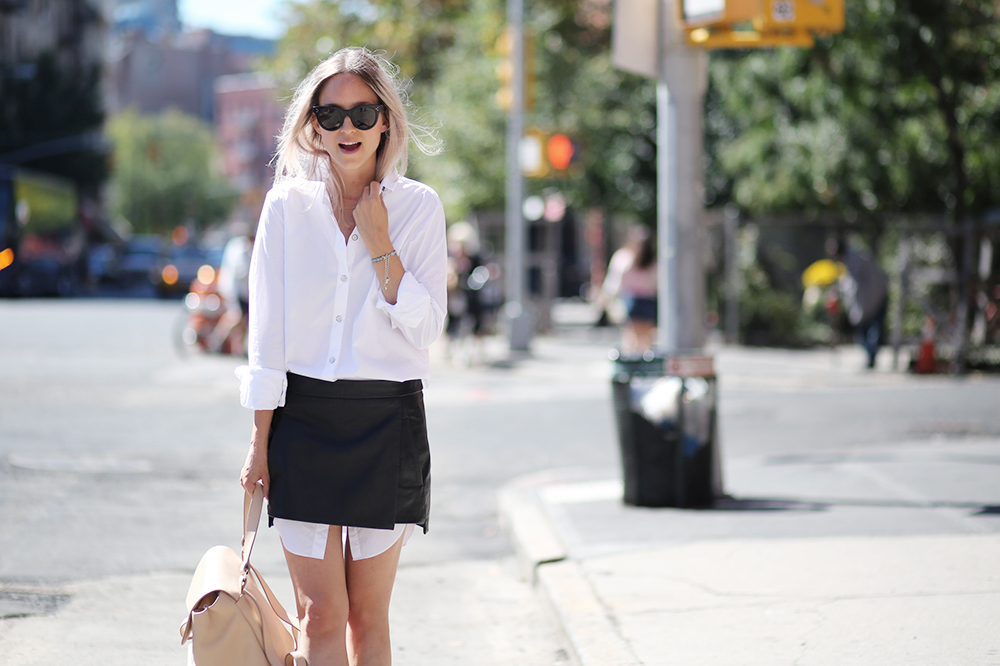 Yup, you're seeing it right, I'm wearing a skirt over a long shirt. A little experiment. The splits in this shirt are too high up to not wear anything underneath it, but to be honest, I'm not sure if I like to wear a long shirt with something like shorts or a skirt under it… I've tried it, but I wasn't convinced. So why not try it the other way around? I like it this way better! What do you think?
Rag & Bone shirt // Ganni leather skirt (soon available online) // Asics trainers // Whistles limited edition backpack // Celine sunglasses // Lucy Folk bracelet.
Photos by Jeff Thibodeau

YOUR THOUGHTS
Highlighted