BARBARA BUI RESORT '15
Posted on September 7th 2014 by THEFASHIONGUITAR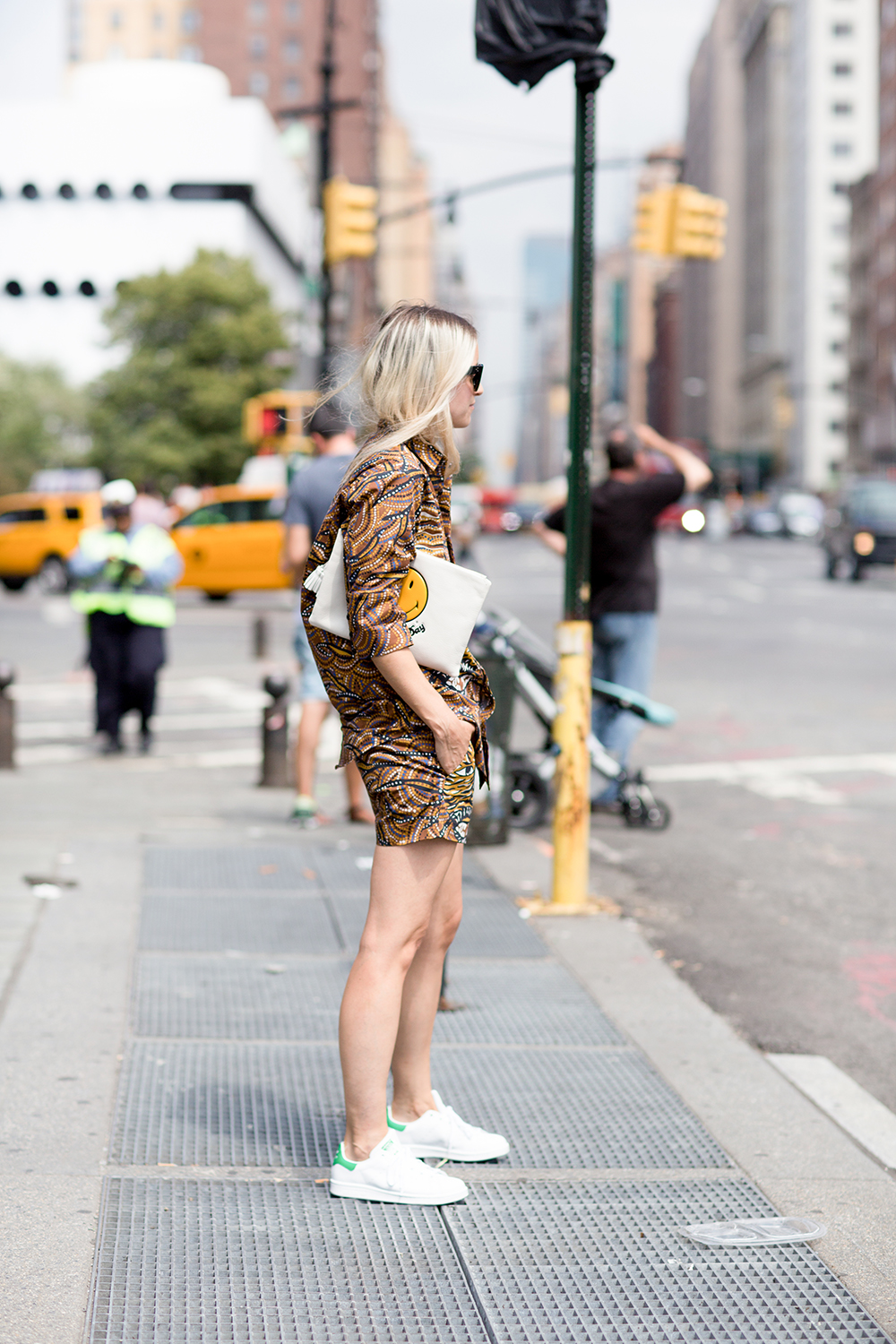 I tell you, fashion week is like a safari tour but in a concrete jungle. You have to be razor-sharp at every moment, because before you know it a lion – read yellow cab – runs you over while you were just about to observe the most beautiful creatures of nature wearing the latest Dior trainers. Or, while you were trying to catch a shot of that rare bird – read street style photographers getting models-off-duty – you realize you are crossing a caravan of wild animals… Yeah you were actually crossing 9th Avenue without knowing it. It's a miracle you are alive*… So I thought, let's keep the safari spirits up with this amazing Barbara Bui Resort 2015 look, never would have thought this would look so amazing with a simple pair of Stan Smith's, if I may say so.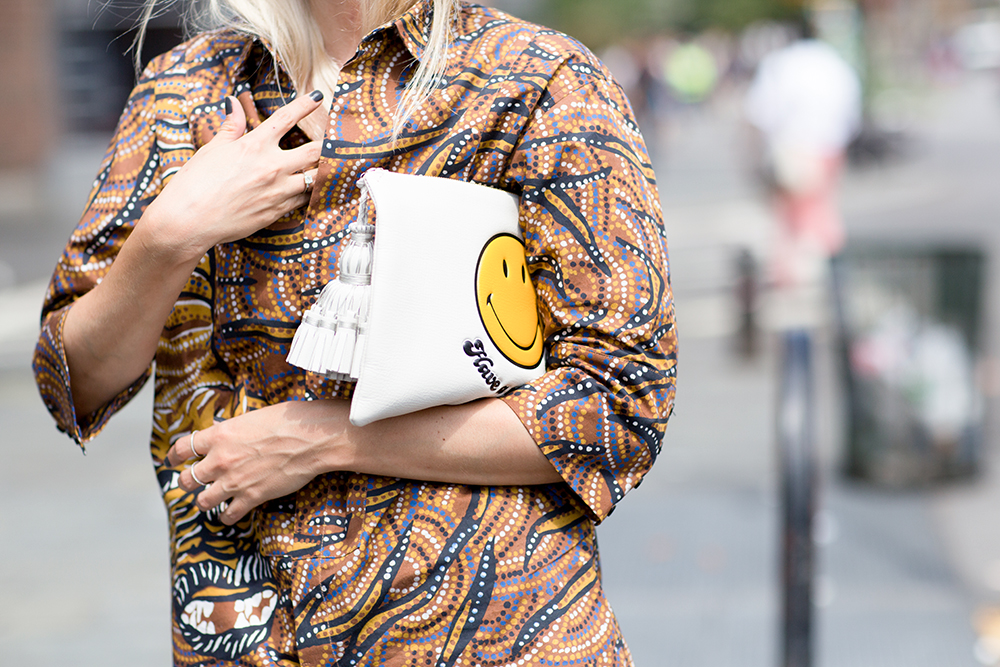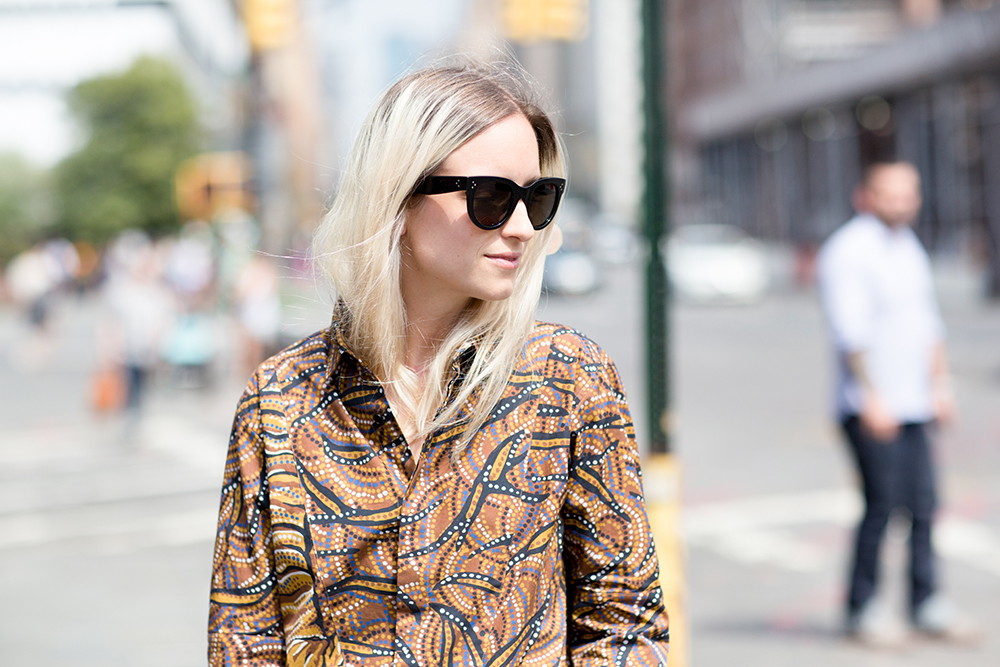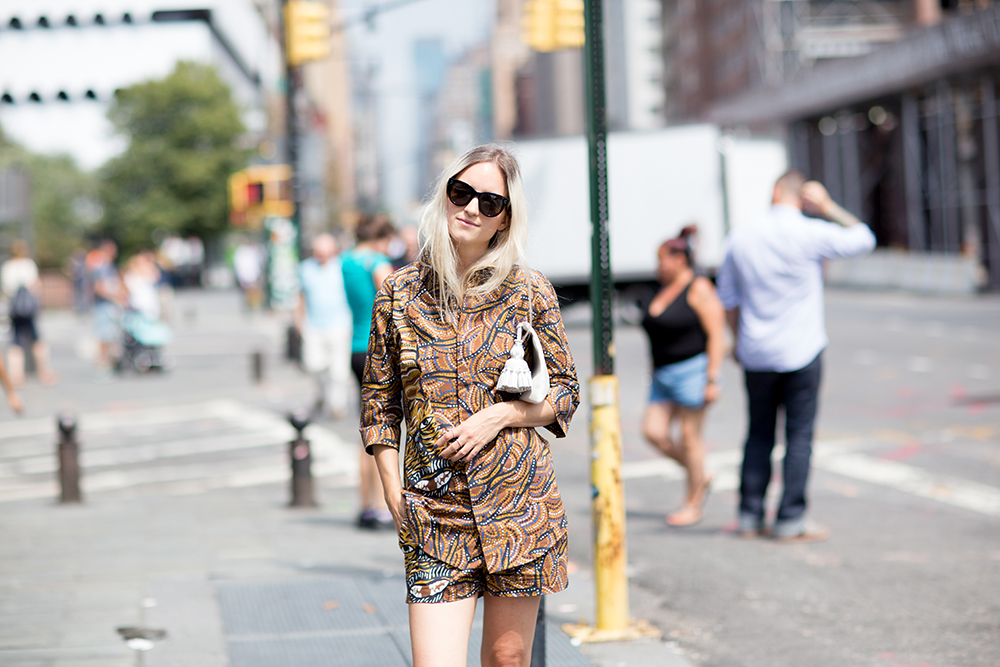 Barbara Bui resort 2015 shirt and shorts // Stan Smith Adidas trainers // Celine sunglasses // Anya Hindmarch clutch.
*The above is based on true events. 
Photo's by Sabrina
YOUR THOUGHTS
Highlighted