BEST IN THEIR KIND
Posted on August 27th 2014 by THEFASHIONGUITAR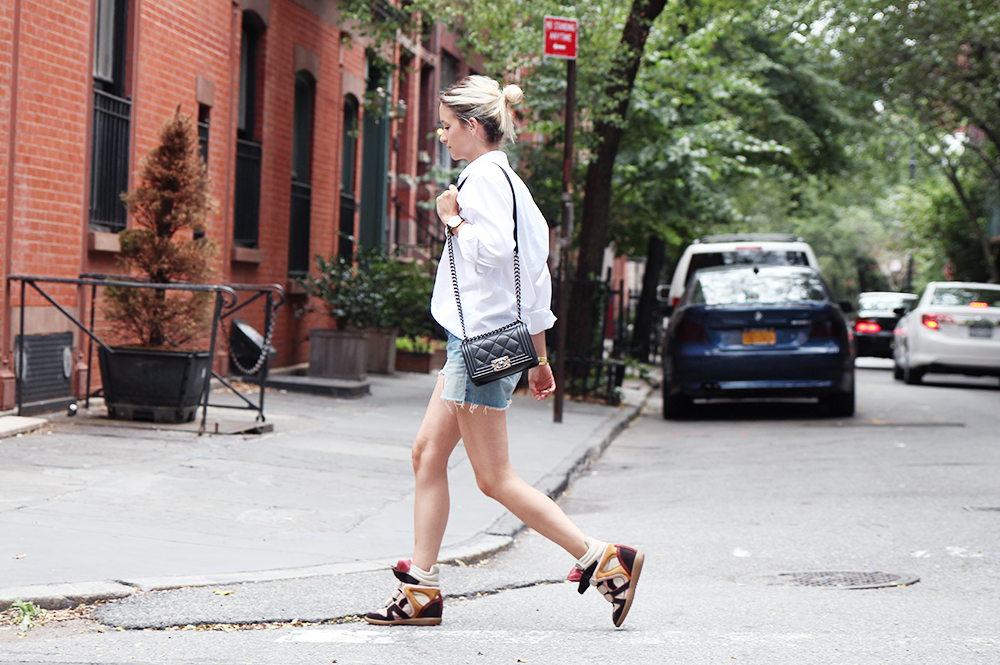 These Isabel Marant wedge sneakers were the first pair of designer shoes in my wardrobe. The first pair of shoes I lusted over forever until I finally got my hands on a pair. Believe me, back in those days these babies were selling out so fast you literally had to walk in with the store delivery guy on his way bringing in the new collection and buy them immediately. Actually, it was one of my dear friends in The Netherlands who bought them and shipped them to me in London – in London there was no way I could get my hands on a pair. But anyway, the colors at the time seemed quite unusual… Hard to combine you see. Well, the pressure of having to have them, and the no-time-to-decide-so-just-go-for-it still results in a very warm feeling for these high tops. I will never – sorry guys – sell these high tops, not just because of the sentiment, but because I think these is the best color combination Isabel Marant made these famous wedges in.
And now the best part… THEY ARE BACK! I'm not kidding. These exact wedges are back online, so if you always felt you missed out on them, this is your chance!
Rag & Bone white shirt // J Brand shorts // Isabel Marant Wila wedge sneakers // Chanel Boy bag (or in velvet yellow here) // Arme D'Lamour bracelets // Larsson & Jennings watch.

YOUR THOUGHTS
Highlighted