VILLAGE LIFE
Posted on July 8th 2014 by THEFASHIONGUITAR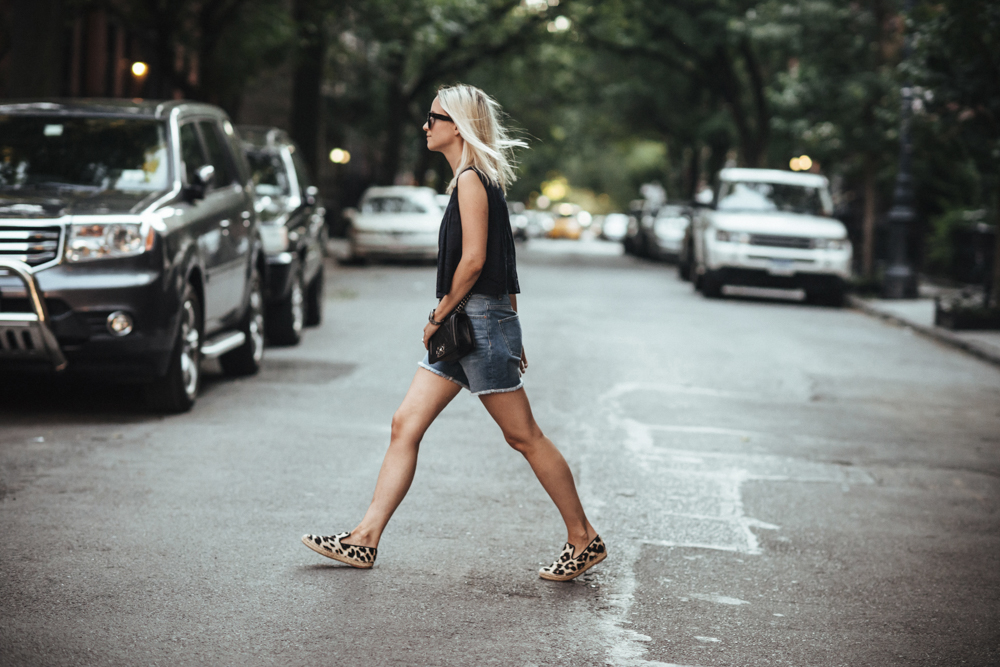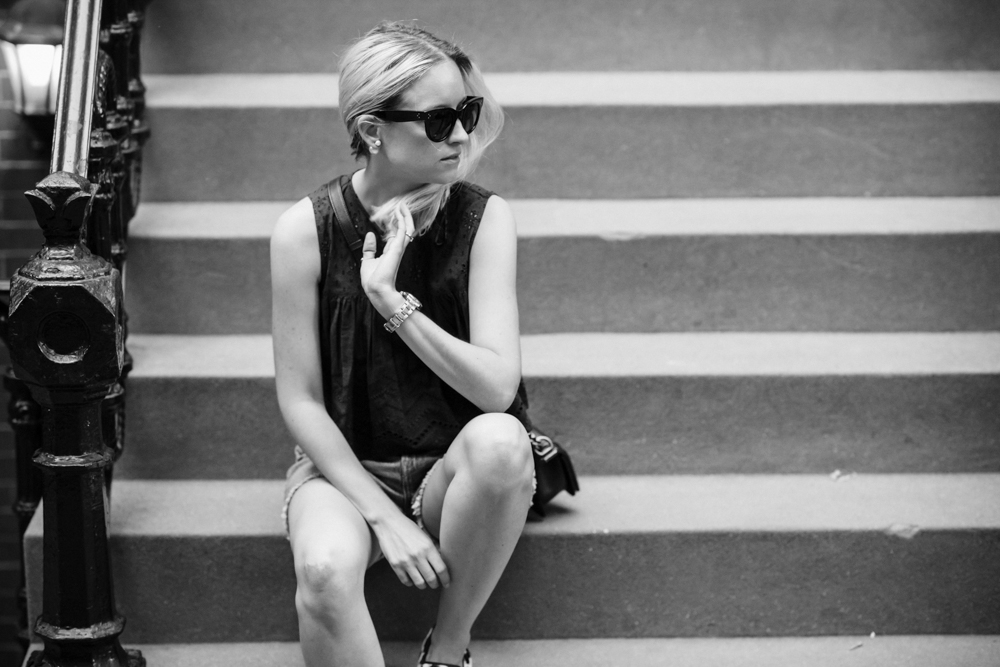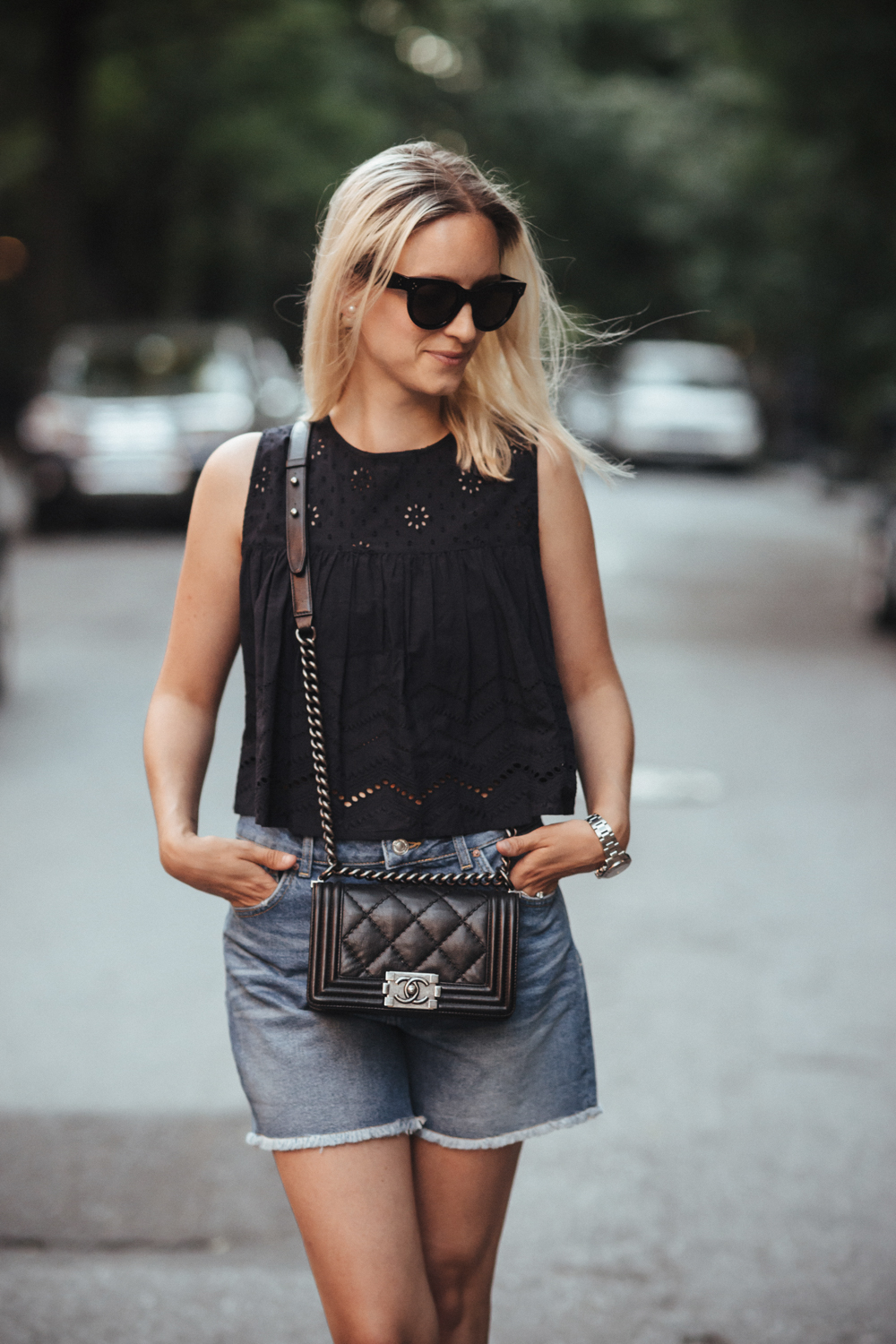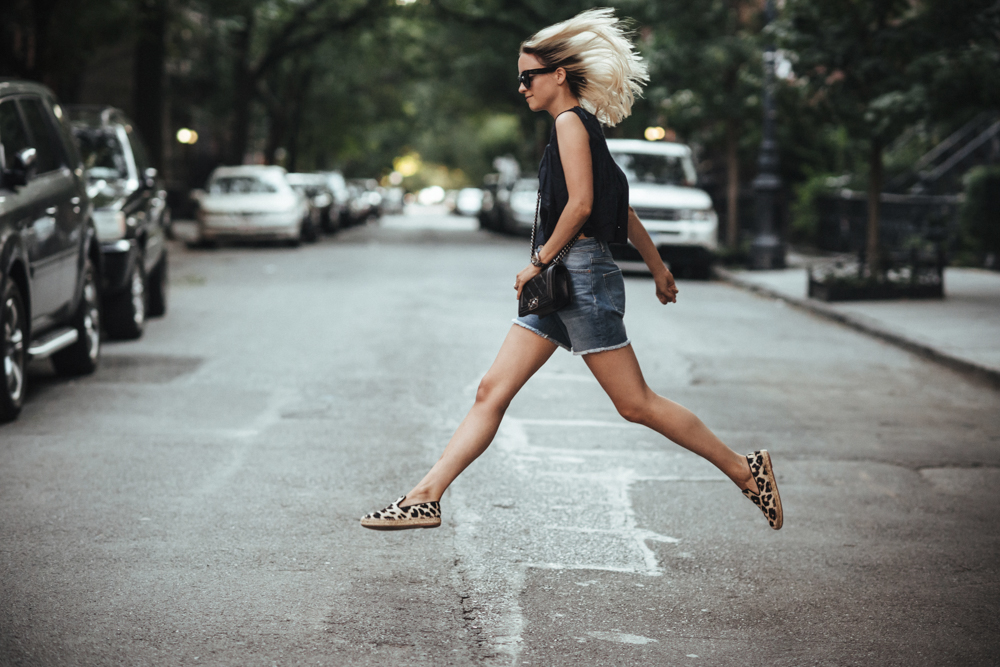 I never expected to have best of both worlds… Hearing birds sing when I walk from our new home to the kid's playground, a car or two per hour passing by, and every now and then some tourists who wander around and rest on one of the brownstone doorsteps. Are we in New York? Really?
It's interesting how quiet a neighborhood can be in a city like New York. I knew we would have more of a village feeling here, but this is even better than I expected. Within minutes I can be in bustling Soho or on 5th Avenue, yet I can let James walk out of our front door without having to worry about immediate dangers such as traffic.
Another advantage is that it's easy to shoot around here with having those beautiful backdrops – and almost no traffic. Though I hate green in my photos, but this is a good kind of green – a happy jump on my favorite Celine leopard espadrilles, which I was finally reunited with after too long being in the sea container!
Zara top // Zara denim shorts (similar here) // Celine espadrilles // Dior earring // Chanel Boy bag.
Photos by Simbarashe Cha

YOUR THOUGHTS
Highlighted