LIPSTICK ESSENTIALS
Posted on June 25th 2014 by THEFASHIONGUITAR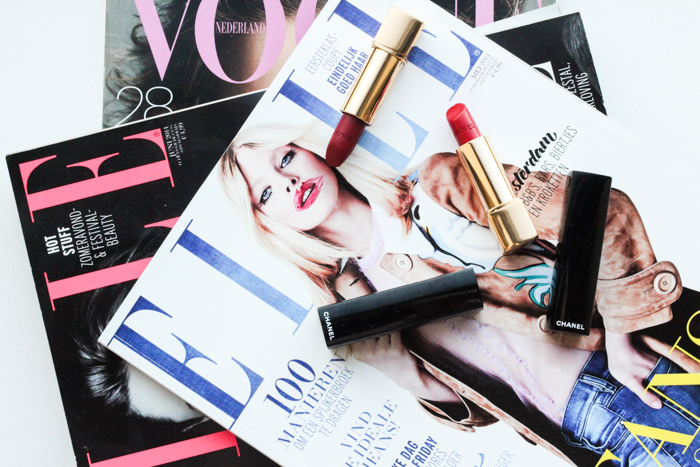 For a very long time I didn't like lipstick on myself. I loved it on some of my girlfriends, but whenever I put it on my own lips I felt old. Not old as in your grandma old, but old as in on my own face. As if I was still the age of 10 and playing with my mother's lipstick. It's only very recently I started to wear lipstick and actually liking it on myself.
Anyway, last week I posted my favorite shades of Chanel lipstick on Instagram and you all went crazy over it asking me for numbers, names, etc. Well, here they are (again)! The two perfect shades for summer, both online available – I just found out you can buy Chanel beauty online, yay!
Chanel Rouge Allure Velvet nr. 38 La Fascinante // Chanel Rouge Allure nr. 104 Passion.
This is not a sponsored post, this is me sharing my favorites with you.

YOUR THOUGHTS
Highlighted