ALMOST PERFECT LOVE AFFAIR
Posted on June 21st 2014 by THEFASHIONGUITAR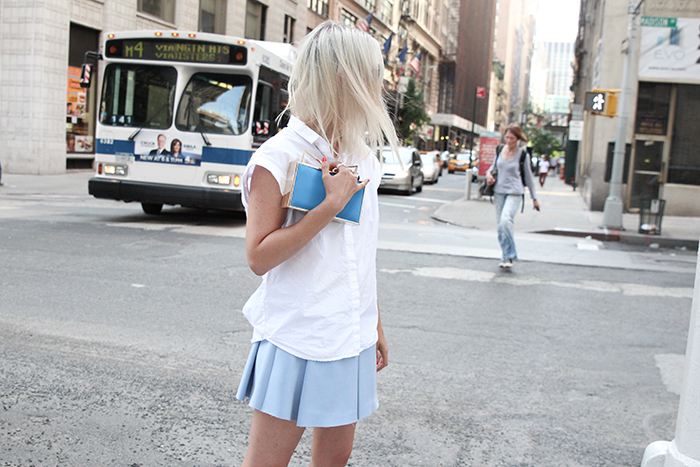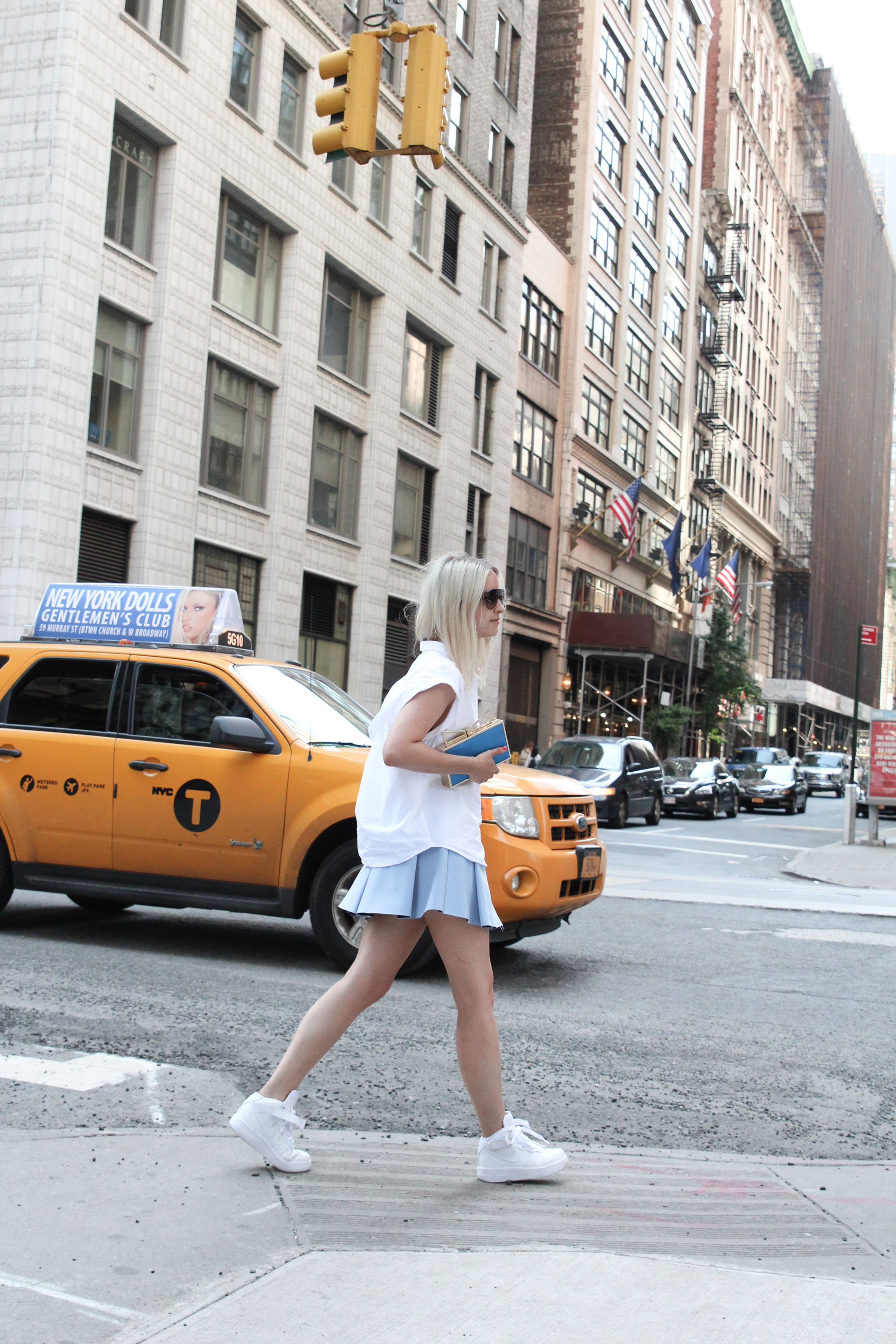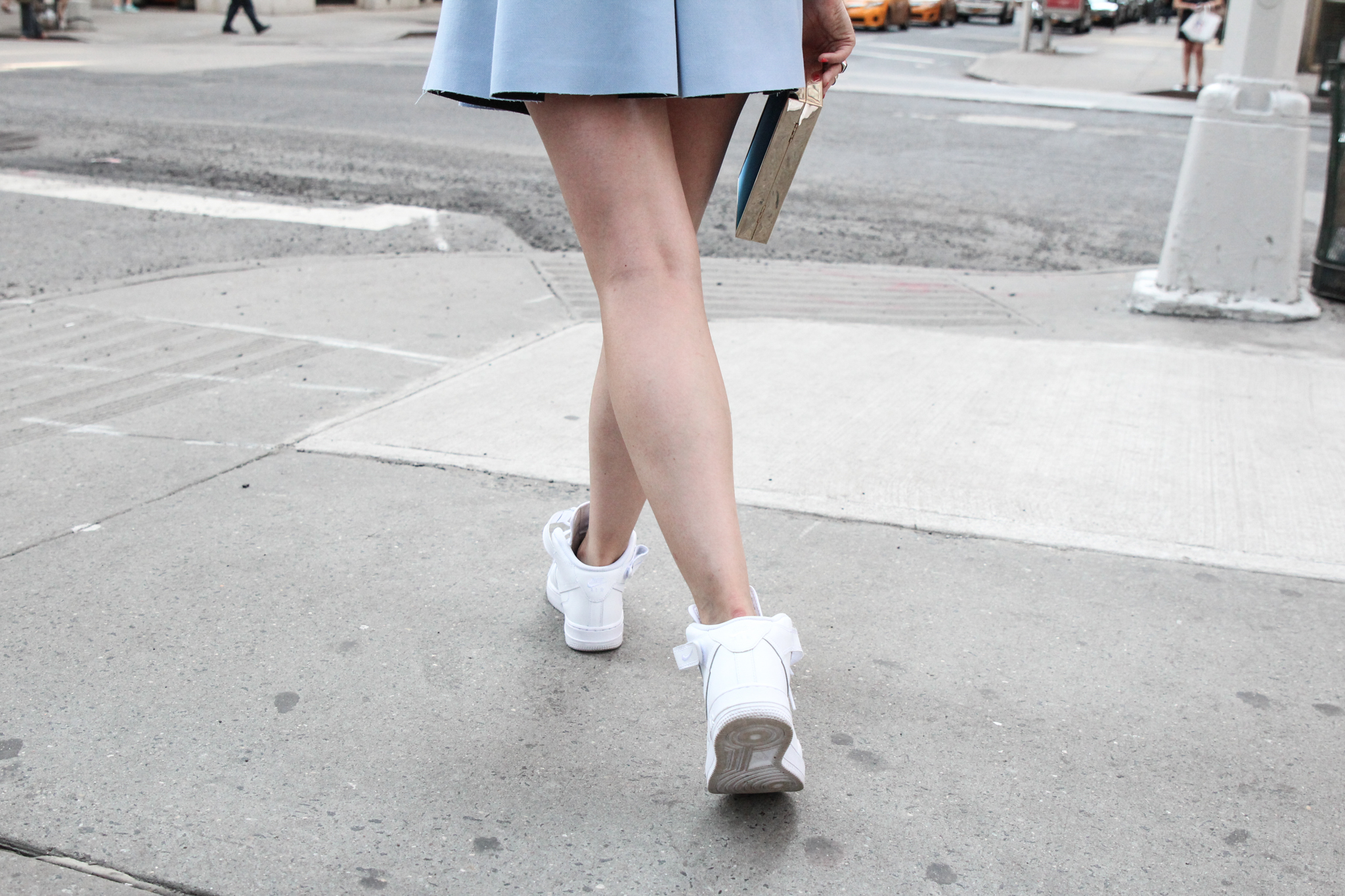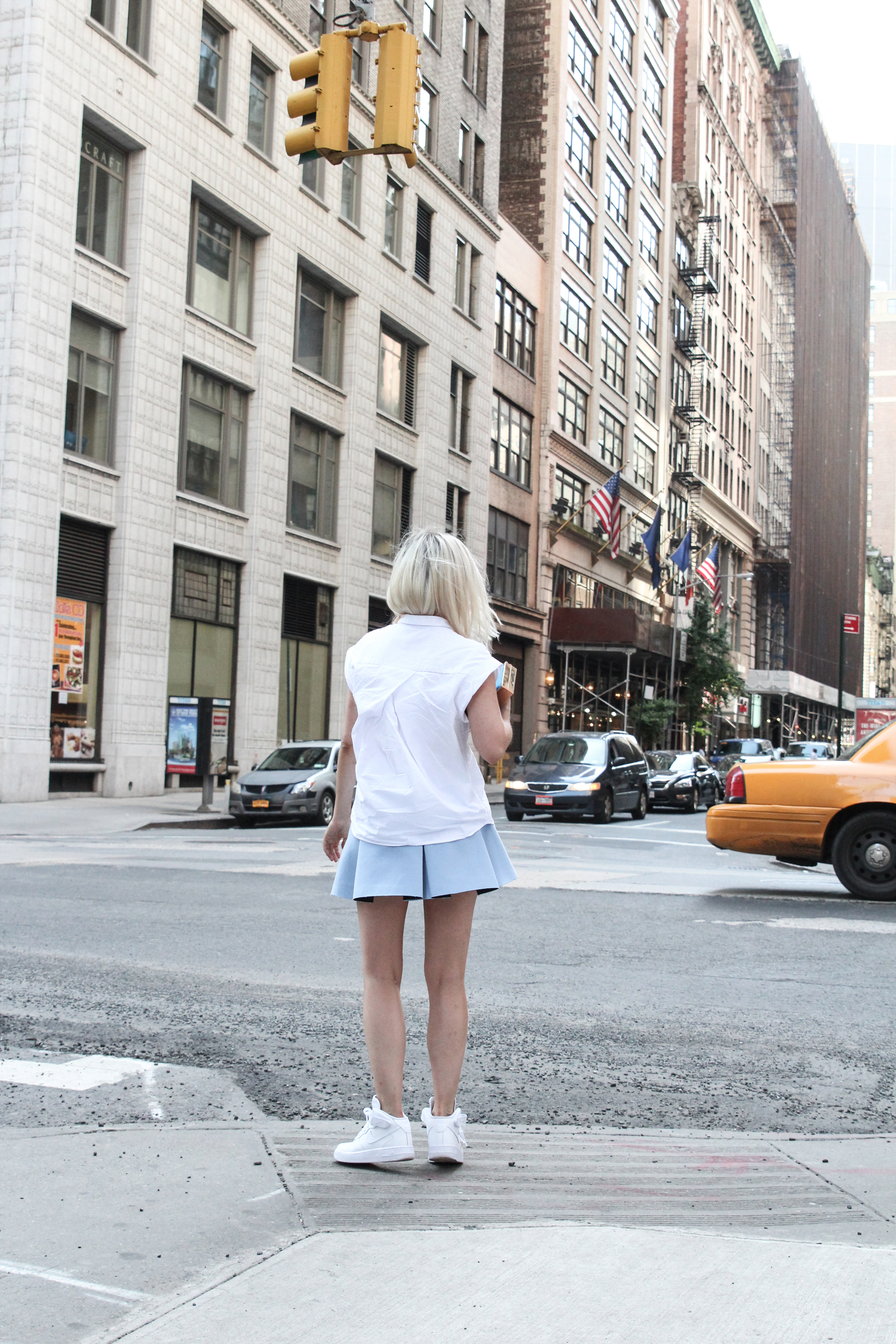 It's tough love, you and me. The only thing that keeps us from having the perfect love affair is the fact that you give me blisters. Blisters so bad that it burns my skin all the way down from Barney's till Madison Square Park. Of course it's my own fault. You never told me to go out without socks, you might not have told me to do so either, but I should have known. I mean, we go way back, arent' we? Nevertheless I love you, both of you, and if you didn't give me such bad blisters I would wear you every day…
You might have guessed what I'm talking about, or you have no clue at all, but in fact it's the uncensored story about me and my Nike Air Force 1. One of the first and most popular Nike models to feature "Air" technology, which was originally released in 1982 and brought back to life early this year. I didn't really know this, but I just did some research when I heard about Nike's 'Genealogy of Innovation'. This immersive online experience is showcasing 40 years of Nike design, 30 years of sneaker culture and 20 years of Nike Football, and it actually launches today. For every sneaker lover, especially Nike lovers, this is an amazing way to learn more about your favorites.
So now we're talking about favorites, I'm dying to know what your all time favorite pair of trainers is!
Celine sunglasses // Sara Battaglia BOX clutch // Nike Air Force 1 trainers // Zara skirt (similar here)// Zara shirt (similar here) // Tom Wood rings.
This post was created in collaboration with Nike. Read more about it here
Photos by Thomas

YOUR THOUGHTS
Highlighted