CASH & ROCKET IN VENICE
Posted on June 12th 2014 by THEFASHIONGUITAR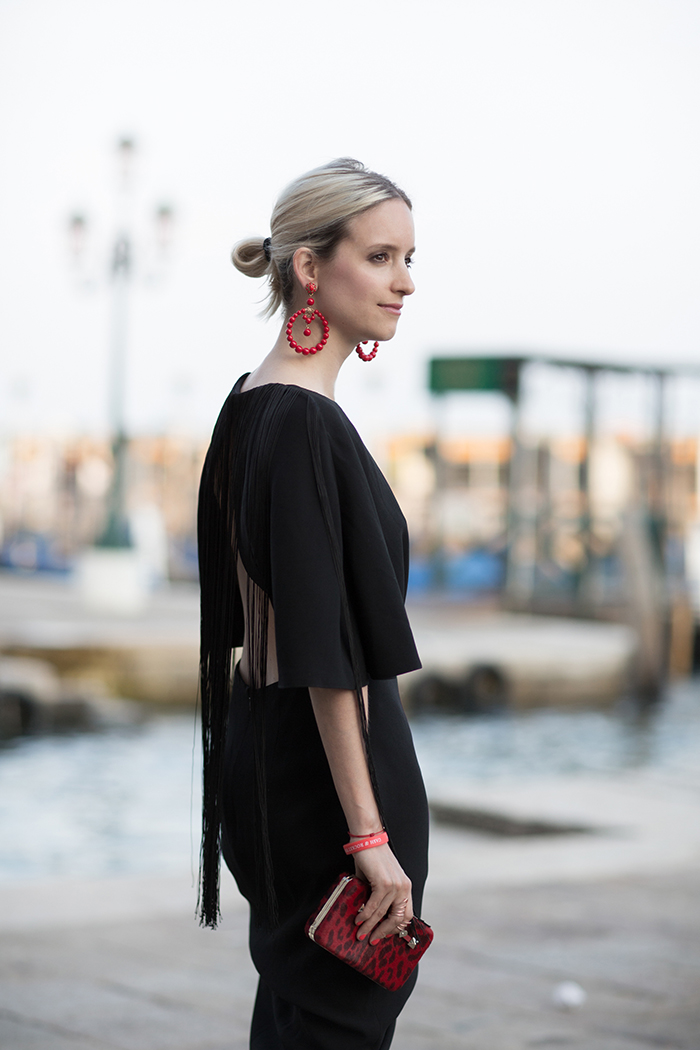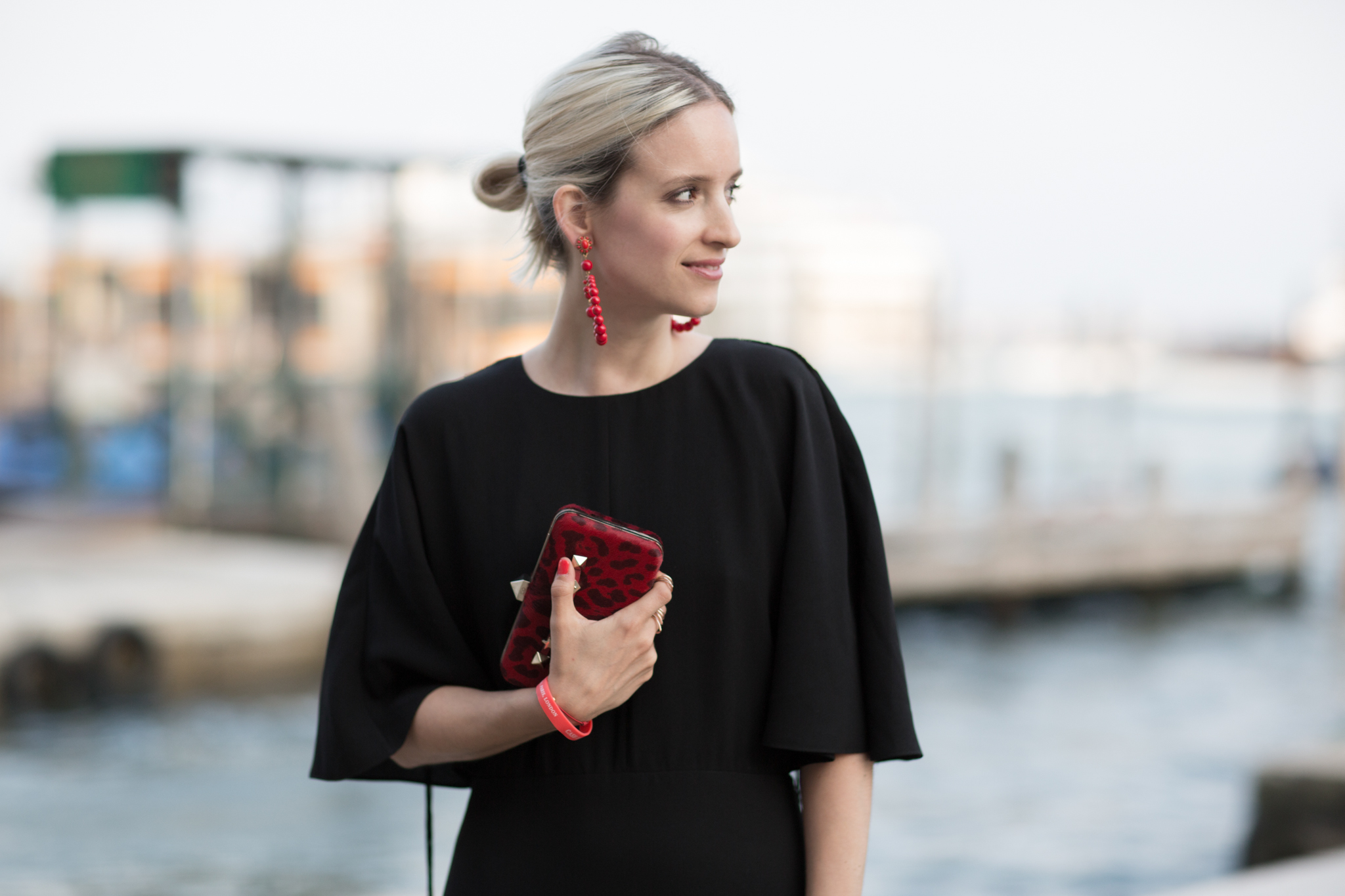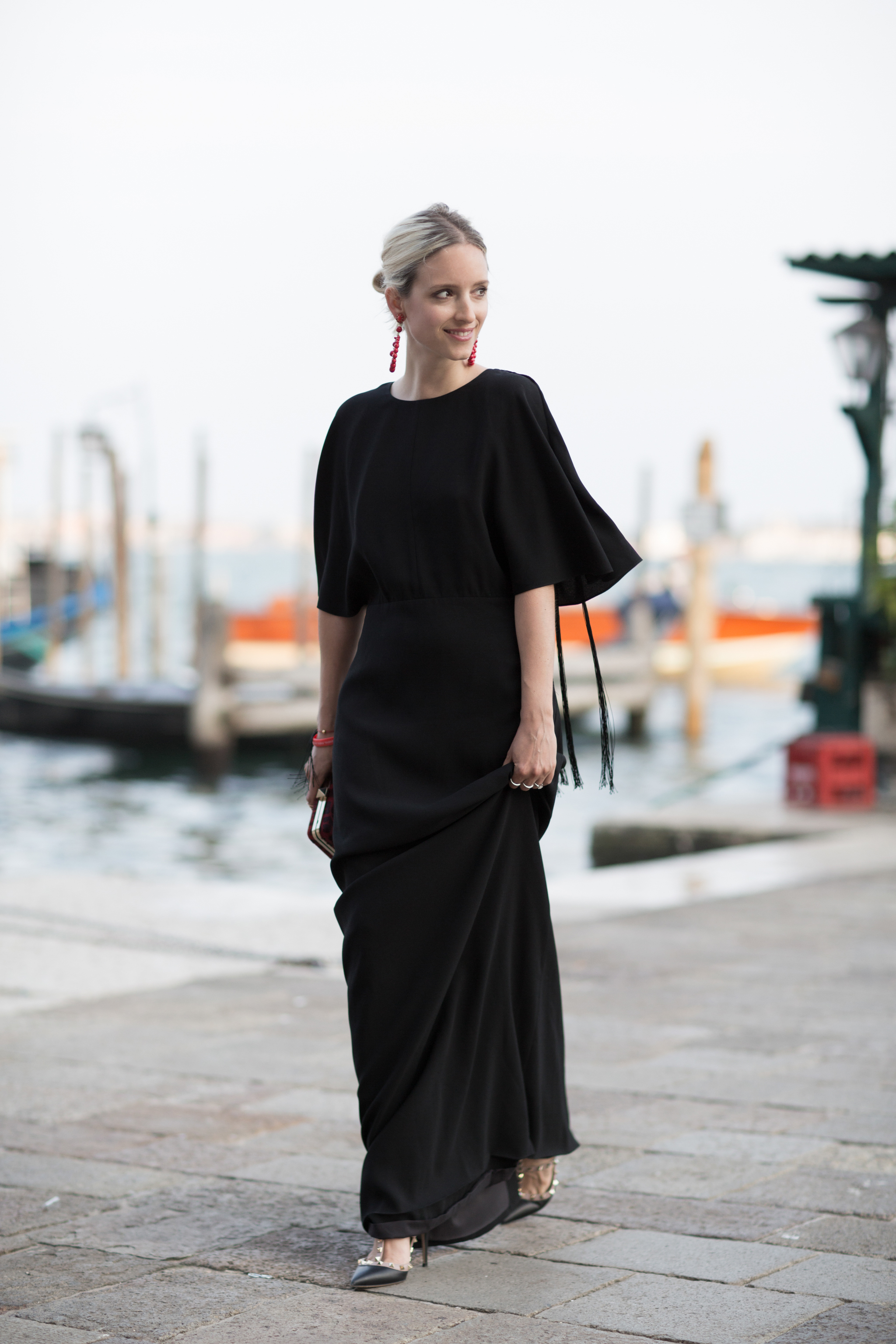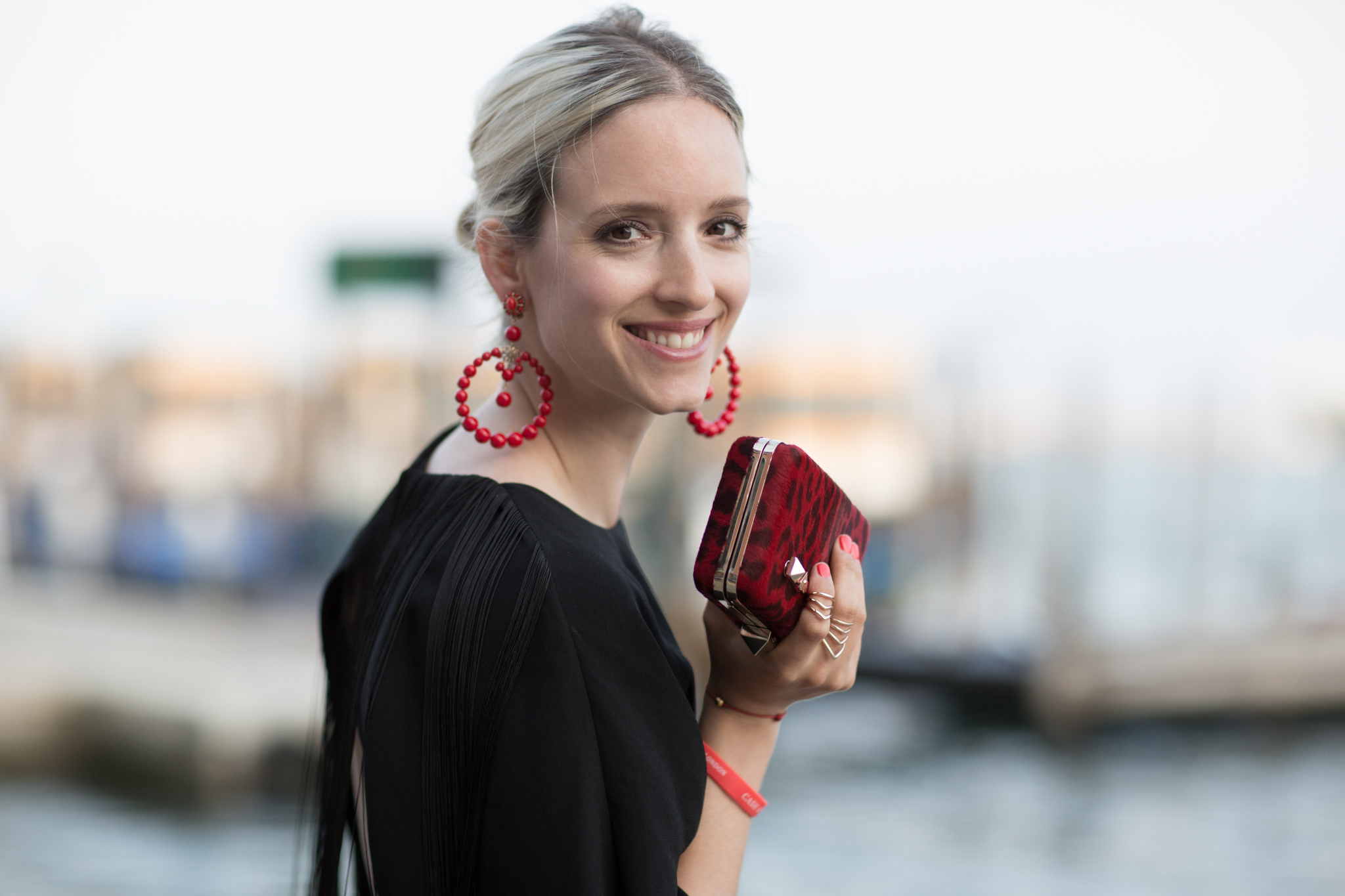 Tibi dress // Oscar de la Renta earrings (or in blue) // Valentino clutch // Valentino heels // Arme De L'Amour rings.
One of the many exciting, yet extremely stressful, things of the Cash & Rocket Tour 2014 was list with dress codes – the fashionable side of the tour. Every day and every evening had a specific dress code, from glamorous to wearing hats, and leather in a tasteful way. But how in the world do you know beforehand how 'serious' these dress codes will be followed. Plus, I'm still living out of a suitcase – I kid you not – and therefore had not many fancy pieces to my disposal. Evening dresses I don't even own, since I never really had to wear a long evening gown before. Such a shame by the way, because I believe that I have never felt so incredibly beautiful ever before. Anyway, that evening in Venice I took off my Hepburn inspired look and slipped in this long Tibi gown with a fringe back. The red statement earrings to give a touch of red – dress code requirement – and a little Valentino supporting their partnership with Cash & Rocket. I was more than happy with my look, however, my ears weren't so happy later that evening. I think they were blue. But what the h*ll, they are incredible, aren't they?
Now back to reality, back to the purpose of all of this: Raising money for Shine on Sierra Leone, OrphanAid Africa, and Sumbandila. Together we've raised more than £776,000!
Photos by Sabrina
YOUR THOUGHTS
Highlighted