CASH & ROCKET IN PARIS
Posted on June 8th 2014 by THEFASHIONGUITAR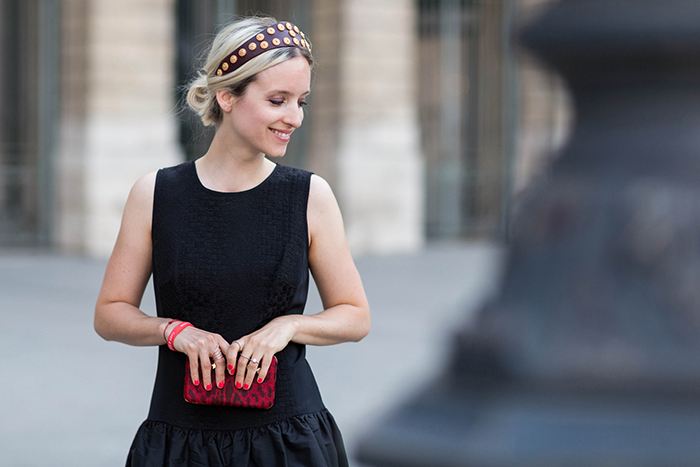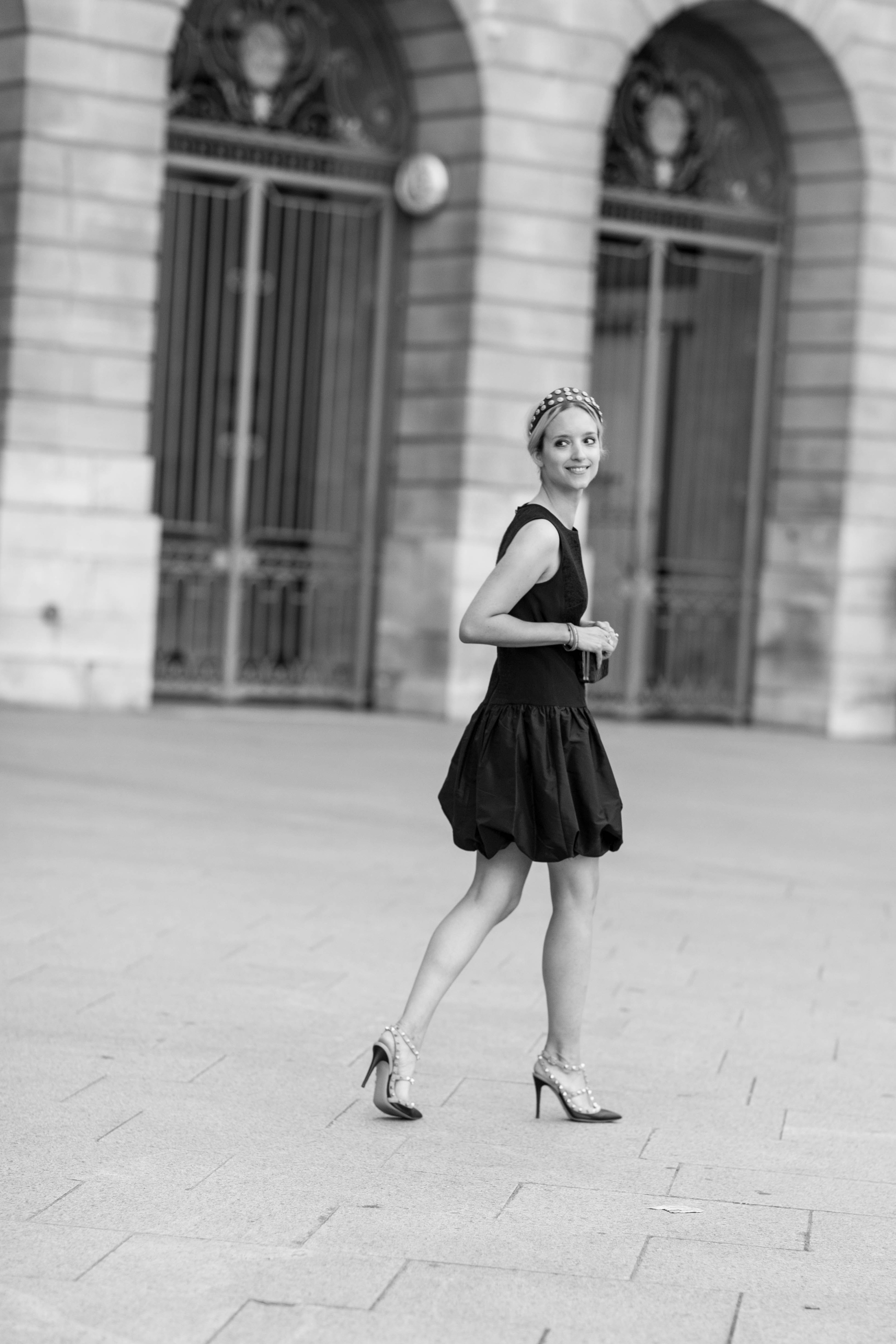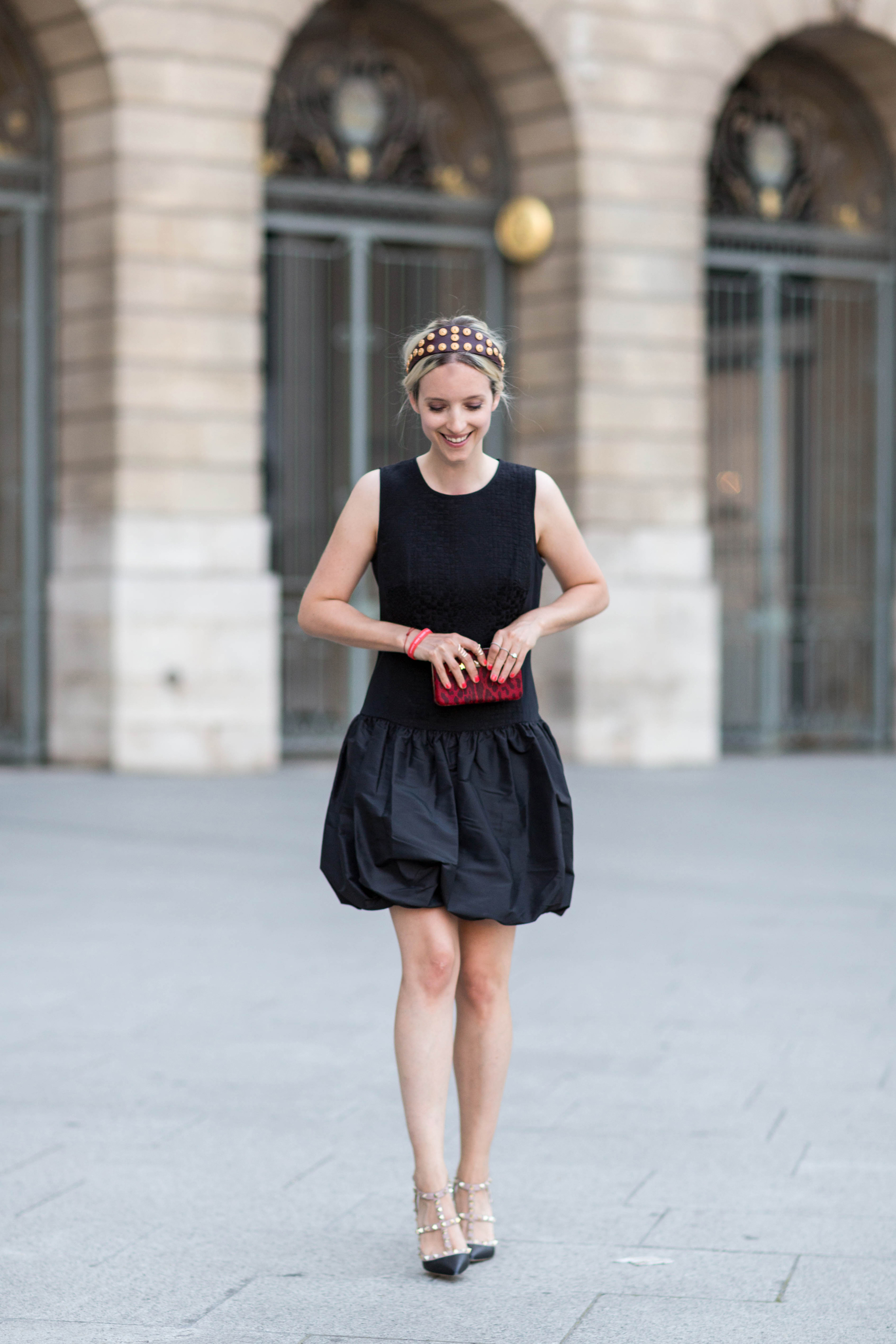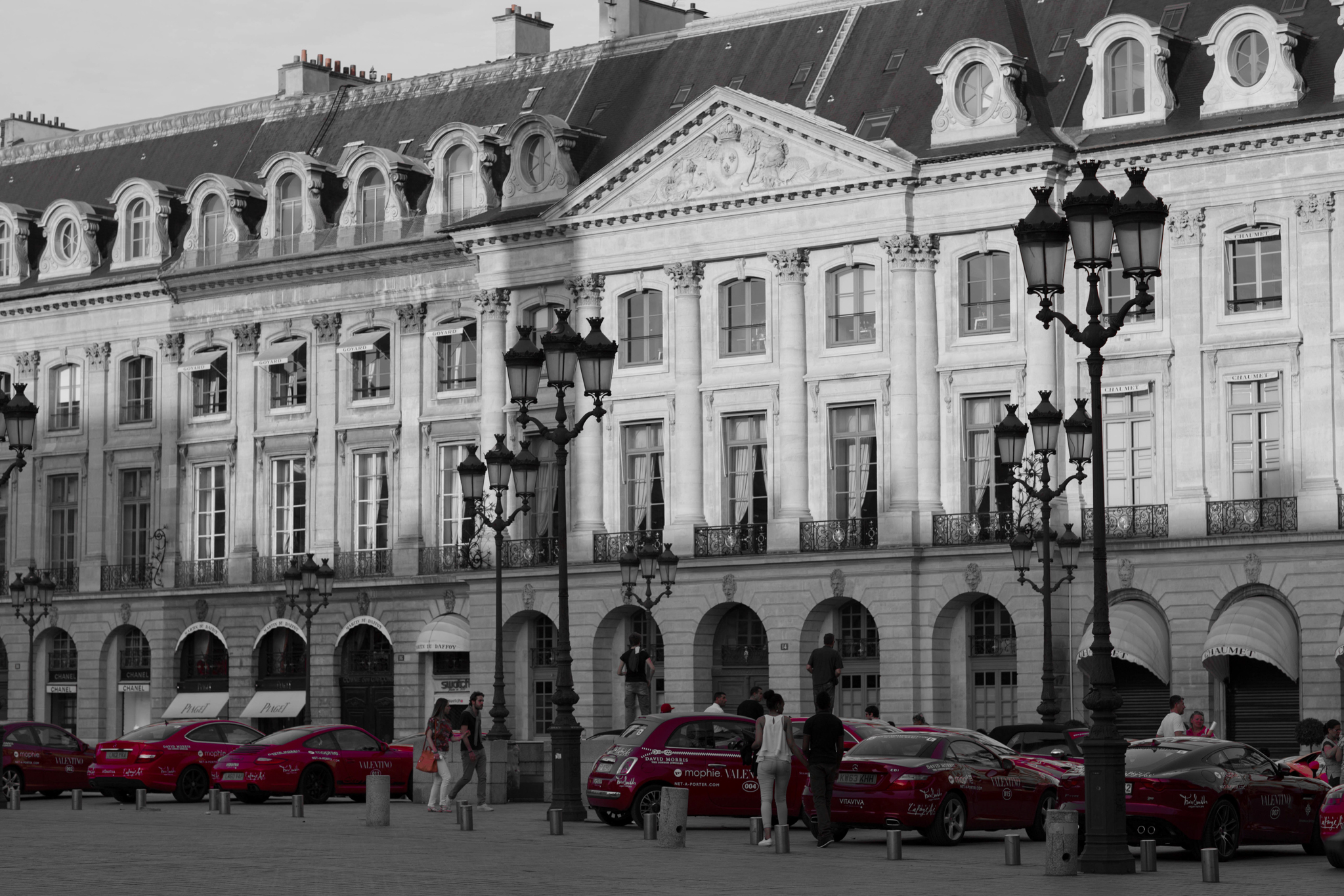 Rebecca Taylor dress // Valentino headband // Valentino clutch // Valentino shoes.
Today we drove from Geneva to Paris, and although the drive from Venice to Geneva through the mountains was most incredible, entering Paris with 35 red cars, driving up to Place Vendome, and raising awareness for the Cash & Rocket 2014 Tour was beyond amazing – see it here. I feel so very proud to be part of this tour, but I'm even more proud of my co-drivers who all together have raised more than £360.000 so far. But we are not done yet! Tomorrow we will drive from Paris to London, try to raise awareness across the pond, and raise even more funds. If you feel you want to become part of this too, make sure to join us on Sloane Street tomorrow afternoon, where the Valentino team and ourselves will welcome you and tell you everything about the tour and the charity's, and they will give you the opportunity to take part in a very special lucky draw… If you want to know more, read this little note I got from Valentino's HQ to you:
"On Sunday the 8th of June at 2.30pm this years drivers, including Daisy Lowe, Maria Grazia Chiuri, Portia Freeman, Jodie Kidd, Jo Wood, Selita Ebanks and Christina Hendricks will arrive by police escort at their final destination – Sloane Street London and we really want you there to support and greet us on our arrival!!!!

In partnership with Valentino and Cash & Rocket, we offer you the opportunity to win an exclusive money can't buy experience…an all expenses paid trip to the world-renowned Maison de Valentino in Rome. You will be invited behind the scenes to Valentino's Haute Couture Atelier and meet the famous design duo behind this legendary fashion house.

To enter the competition simply show up at Sloane Street outside the Valentino store at 2.30pm on Sunday, find a Cash & Rocket crew member and ask them for a ticket.

The winner will be picked at random and announced on Wednesday the 11th of June via Cash & Rocket's official website:www.cashandrocket.com and instagram @cash_and_rocket"
Oh and by the way, this is what I've been wearing to the Valentino evening in Paris last night. I think this headband is my favorite accessory of the moment.
Photos by Sabrina
YOUR THOUGHTS
Highlighted