WRAPPING THE SHIRT
Posted on April 29th 2014 by THEFASHIONGUITAR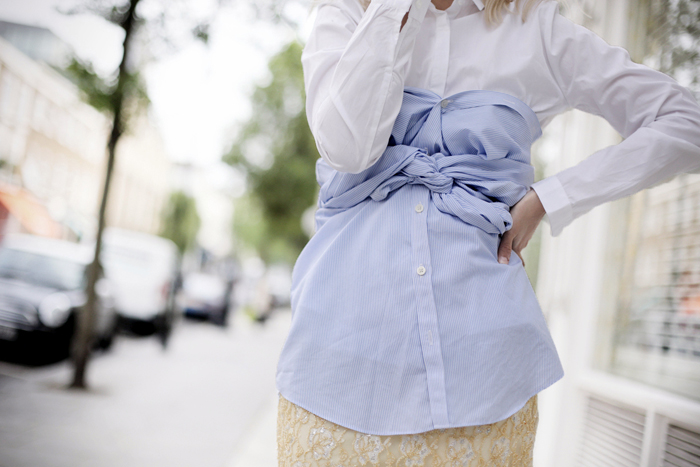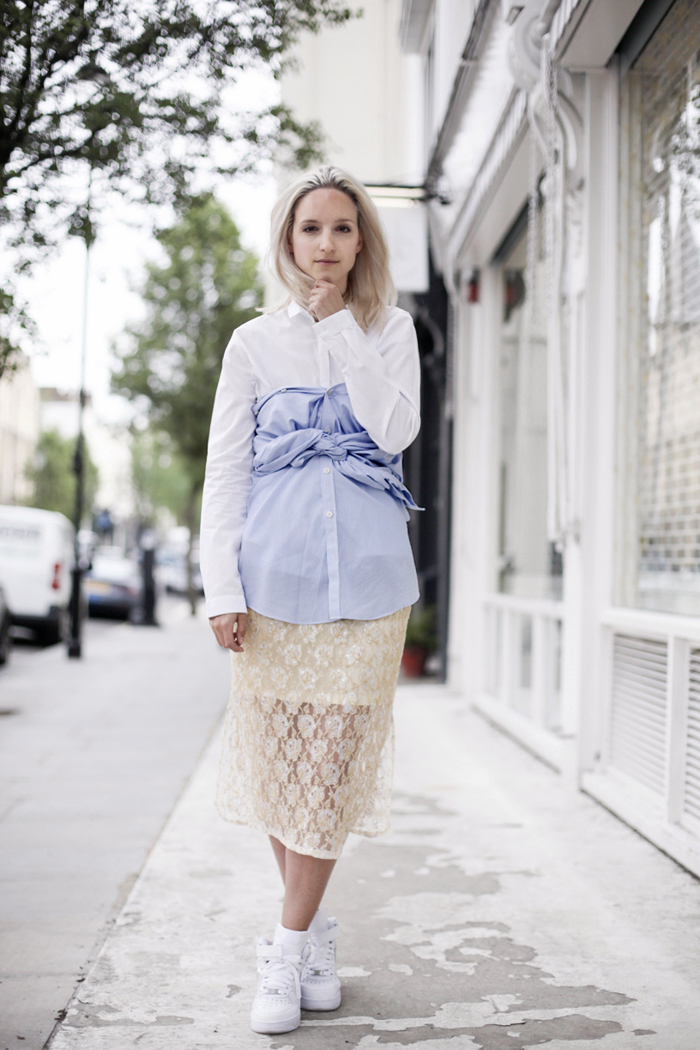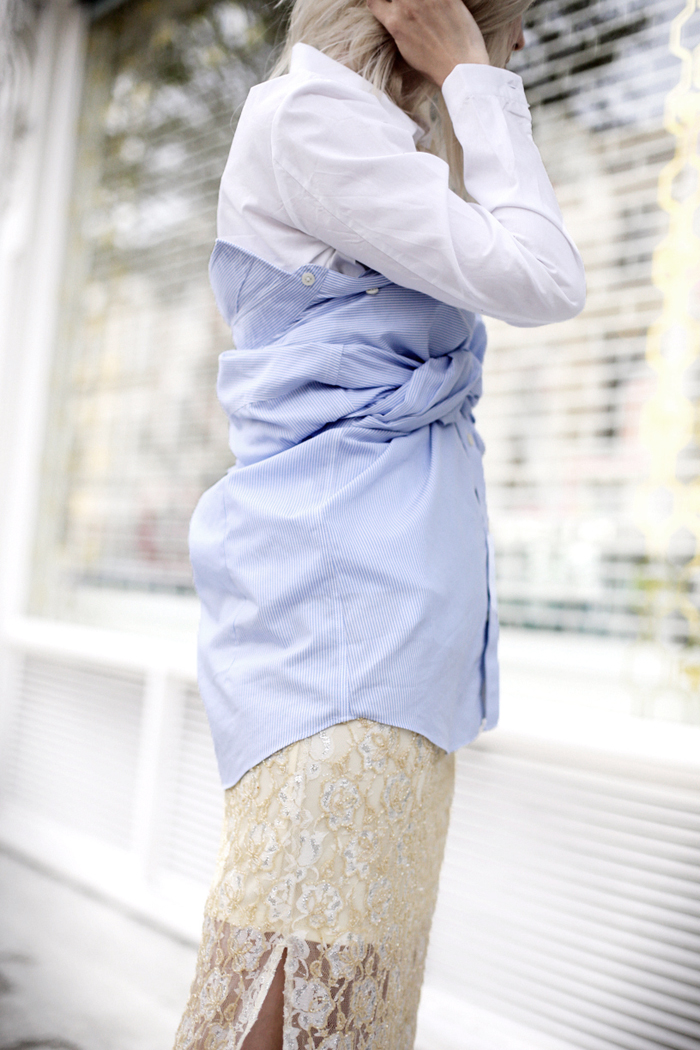 Designers Remix white shirt // Etro blue shirt // H&M Trend lace skirt (similar here and here) // Nike Air Force 1 trainers.
Gosh, moving to New York, is it really happening? Yes it is, this weekend!
The coming weeks I will be extremely busy with the big move, settling in our temporary apartment whilst hunting for the perfect family home in – ideally – The West Village. Then there are James and Stella who will need to get used to their new place, even though it's temporary, and get over their jet lag. Hopefully mommy and daddy will get some sleep every now and then, and this busy schedule will allow me to blog semi-often. But bear with me… These are busy times – see my face being sleepy already!
If you don't want to miss a thing, make sure to follow my Instragram where you can expect daily updates!
Photos by The Urban Spotter

YOUR THOUGHTS
Highlighted