URBAN ADVENTURES
Posted on April 8th 2014 by THEFASHIONGUITAR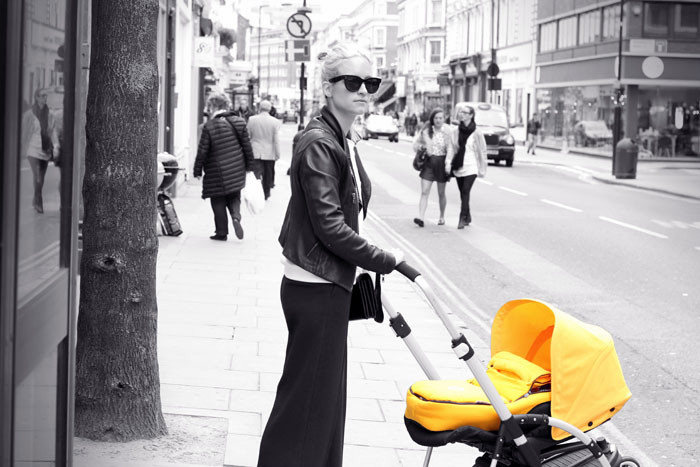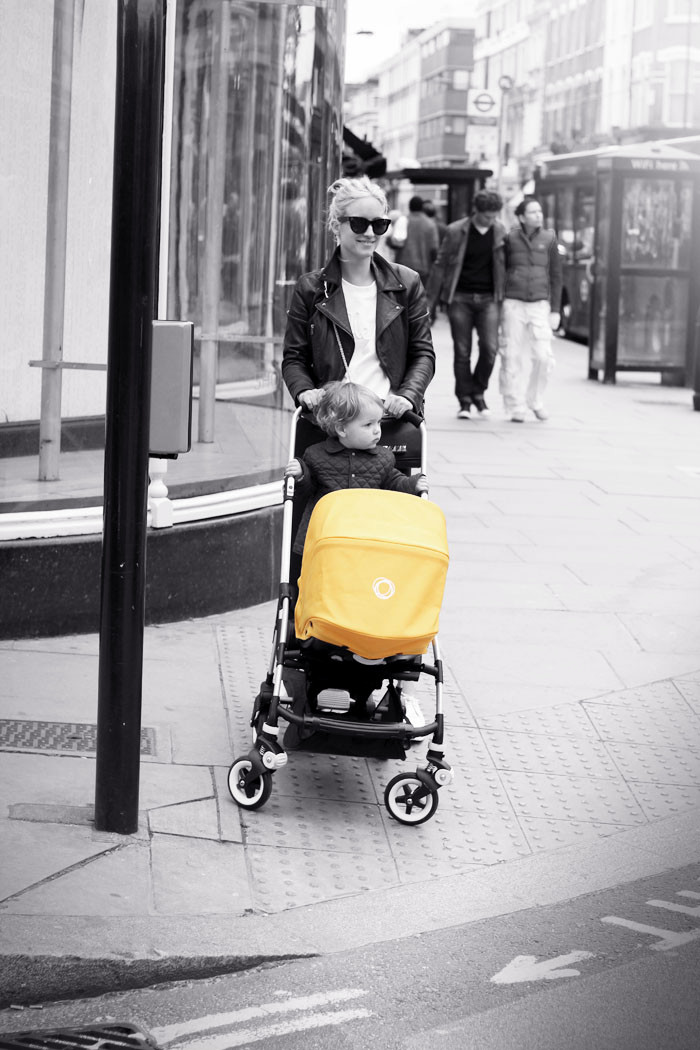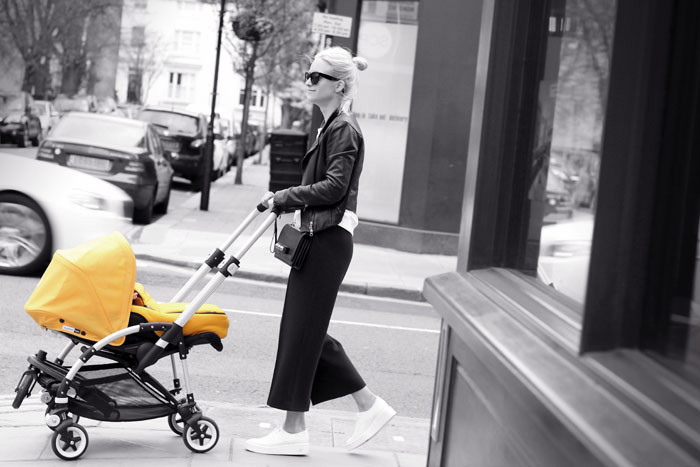 Claudie Pierlot sweater // Zara culotte (similar here and here) & shoes // (similar here and here) // Celine sunglasses // Valentino bag // Bugaboo Bee.
You might have seen me and mini-mee strolling around with this new Bugaboo Bee yesterday – as it is not one you can get passed without noticing in this Beeish color – forgive me for thinking Bee (for insiders, Bee Movie!). But anyway, since I have the luxury of two kids I find myself highly experimental in finding the perfect Bugaboo for me. First came the Cameleon, then the Donkey, and now the Bee. The heavy work can be done perfectly with the Donkey, but the city strolls, the quick groceries, and the playdate-runs are just done a little easier with the light weighted, easy to move around Bee. Not that the other pram isn't easy to move around – don't get me wrong, I love our baby hummer – but I have to be honest and say this Bee is the perfect urban stroller.
And with me many more urban parents experienced this, as I read on the Bugaboo Bee in the City platform – yeah, that's where I sometimes hang around these days, beeing a mom. It's where I get my stroller inspiration, from all the parents hanging out there too and sharing their Bee-photos and Bee-stories. It's kind of a little Bee-community, complete with instagram hashtags to easily find your Bee-parent-friend photos and urban adventures with the Bugaboo Bee: #beeinthecity.
See also on Facebook and Instagram!
YOUR THOUGHTS
Highlighted