LFW DAY 3: THE BIG BLUE
Posted on February 21st 2014 by THEFASHIONGUITAR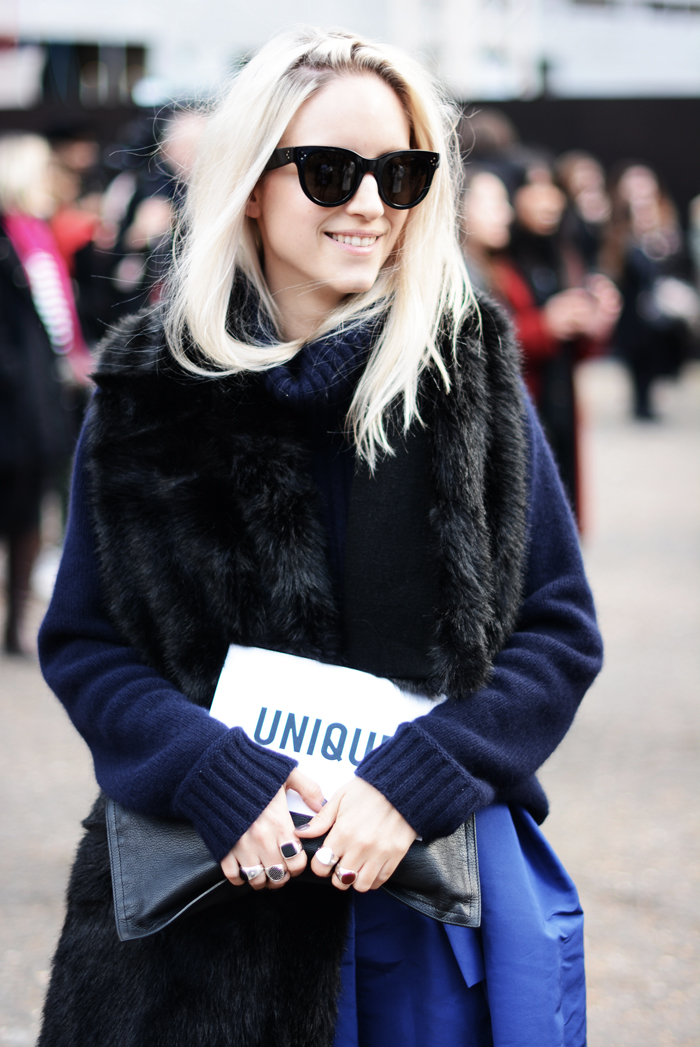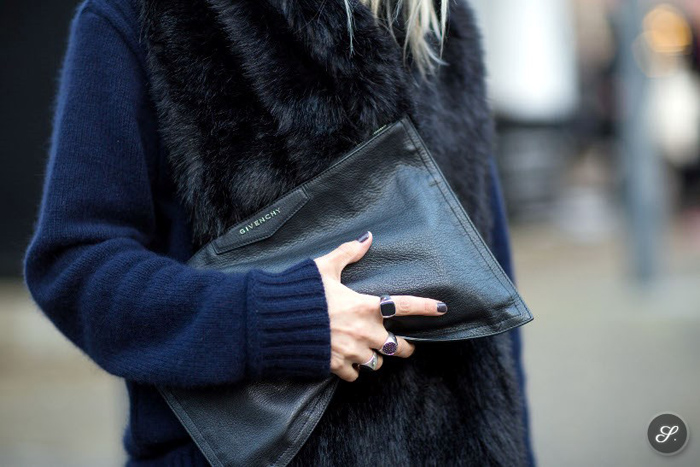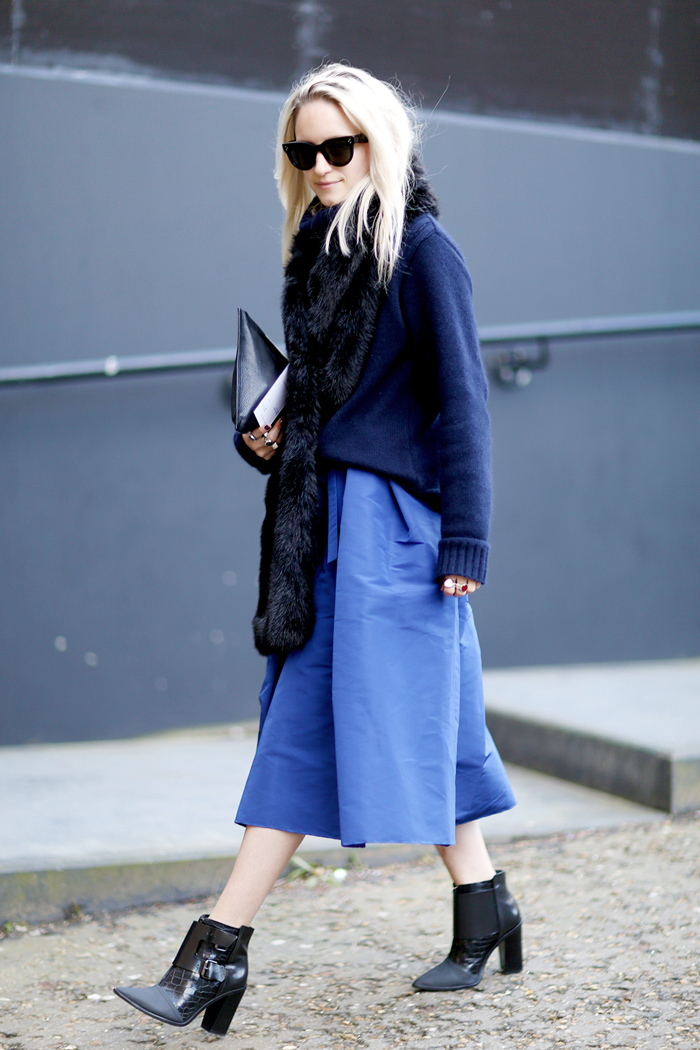 Tibi skirt // Tibi boots // BlakeLDN knit // Zara faux fur // Tom Wood rings // Celine sunglasses via Kokkoris Optics //  Givenchy clutch.
Yes you are right, I skipped my look from LFW day 2, not completely, but I am still waiting for the photos of the look I was wearing to the Emilia Wickstead show… Soon more!
So this is what I was wearing to the Topshop Unique show – which was amazing, and full of cobalt blue looks! But anyway, I had waited for over a month to wear this skirt. Mostly because it was way too cold, but also because I wasn't sure how to style it properly. If you are like me not super tall, it can be tricky to wear full midi-skirts like these, but not a reason to miss out on it. I felt so elegant yet edgy at the same time in this look. I could do this every day…
Photos by Jessie Bush – We The People (nr. 3), Christian – The Styleograph (nr. 2), and Marie Ullevoldsæter – Out and About (nr. 1).

YOUR THOUGHTS
Highlighted